Snetterton was to be the finale of the Lotus Cup UK season. Whilst a decent finish would assure a overall Class win, I really needed a few people to have a disastrous weekend to have a shot at the Overall title, thanks to my two previous DNFs.
I would be racing alone, and with the weather looking bad, I was relishing the opportunity to make up for the wet race at Castle Combe I was dominating before the car gave up. Funnily enough, I gained confidence in the wet there with help from Mike Lyons, who I would now be competing against this weekend!
The Friday practice went well, but despite beating last year's pole time with ease, I knew the real test would be the next day, when the rain was due. Practice initially looked OK; I got a message over the radio that I was 2[SUP]nd[/SUP] and was fairly happy.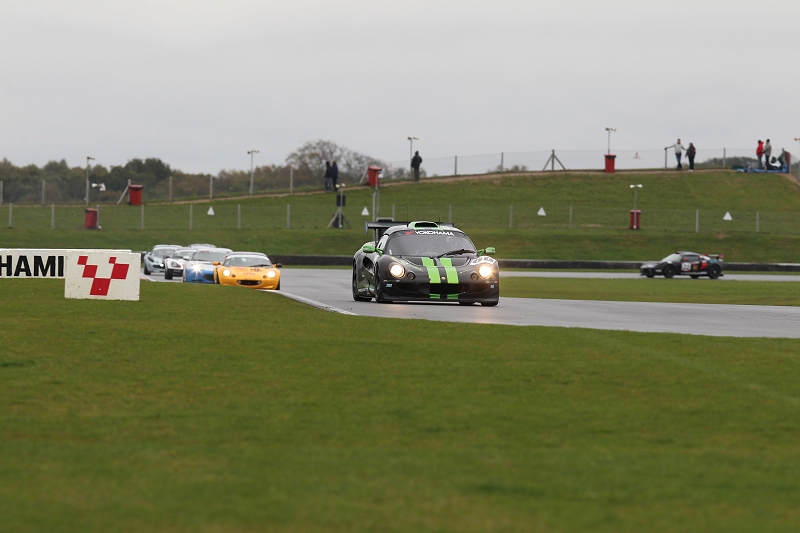 However, I came into the pits and by the end of the session I was 5[SUP]th[/SUP]. I was disappointed; I haven't been off the front row for some time! To be 5[SUP]th[/SUP] was a bit deflating, but I knew there was time to find. The question was whether it would be enough against the usual mix of ex-pros and hot-shoe youngsters!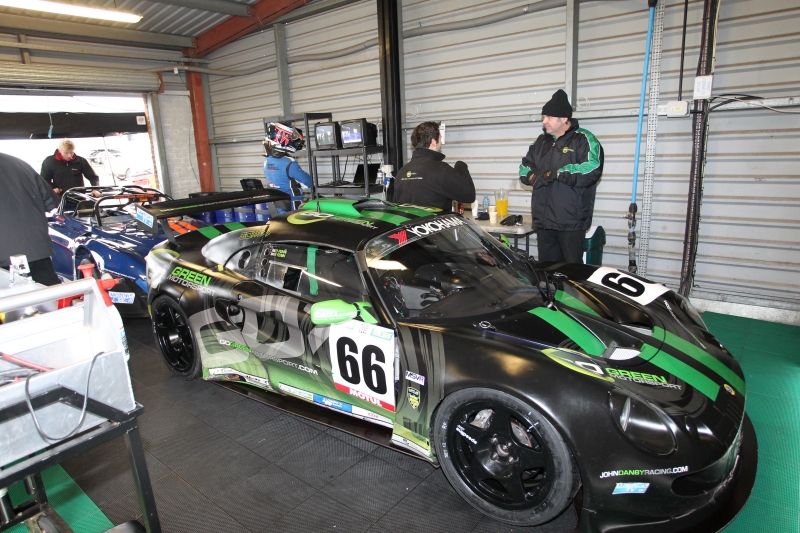 I was itching to get out for quail, I had studied the data and knew what I had to do.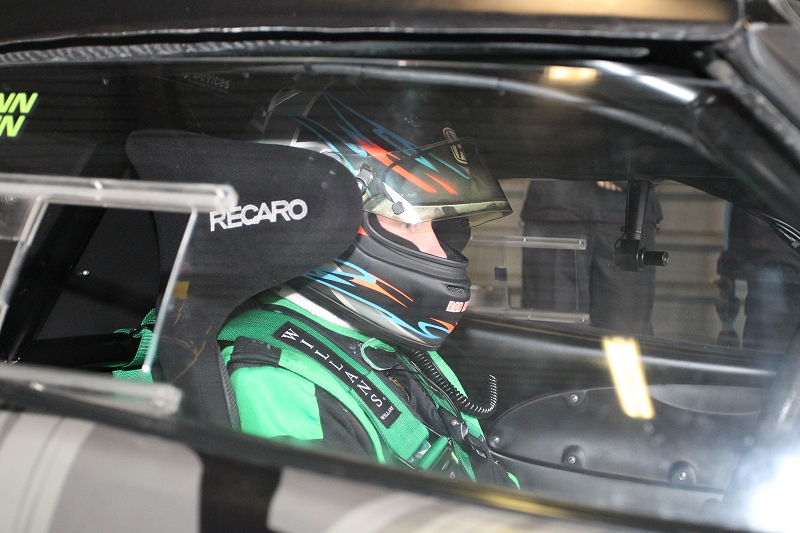 In the wet, everyone was going very slow round Corum (a very long right hander which stays greasy). It is a very long bend, so I knew there was plenty of time to find there, so lap by lap I went in hotter each time.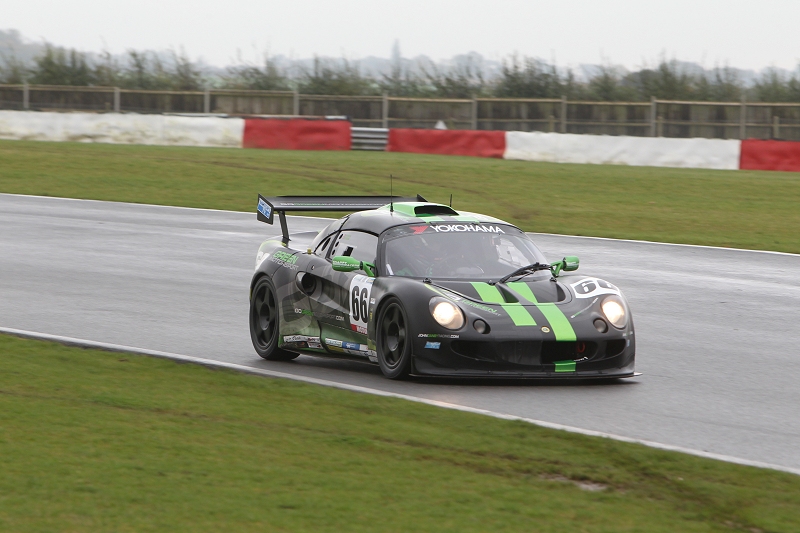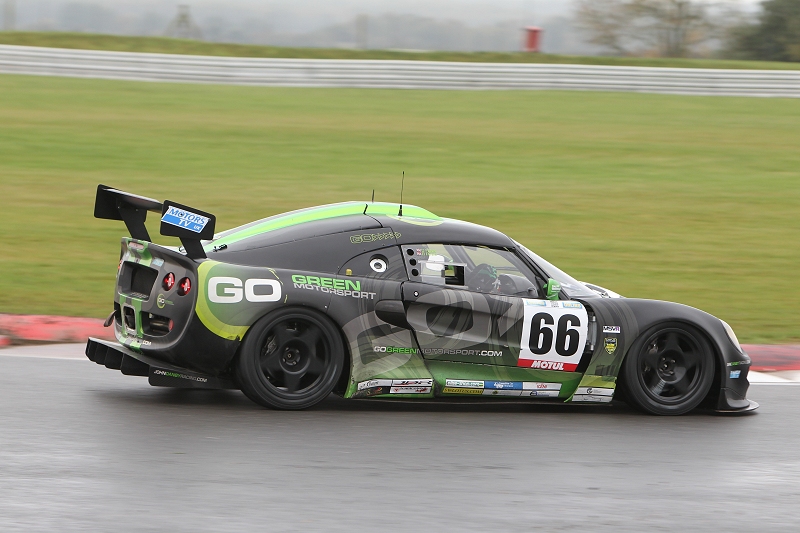 With just one flying lap, I was about 2 seconds up on everyone but I knew the track would dry a bit and my work wasn't done there. As time went on, I was trading times with Mike in his 340R (he was sharing with his father-in-law, a series regular).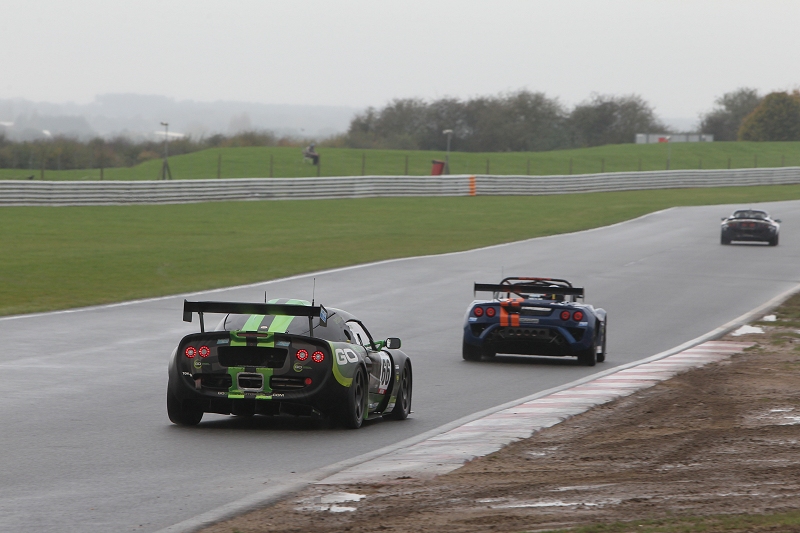 It was starting to play out like F1 qualifying, and it all came down to the last lap. A decent lap requires clear air, and things went like a perfect film script as I overtook two production cars at exactly the right points to not get held up. I went in without lifting at Corum – something I'd previously only ever done in the dry – and came out the other side with armfuls of lock as I tried to get it slowed for the final chicane.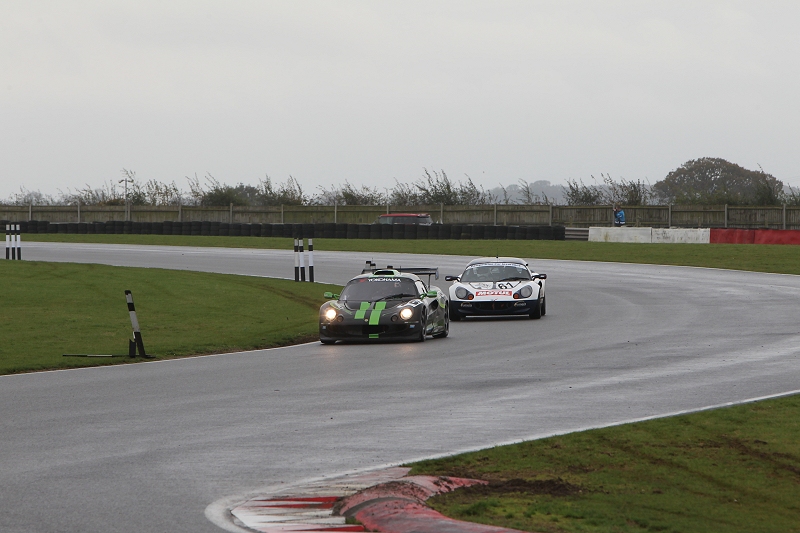 A crackle came from the radio: I was on pole by a massive 1.5 seconds! But, crucially, Mike was still to come round.
It turns out Mike got held up at Corum, and didn't improve on his time. Job done! Accordingly, I went over to his pit garage to give him some stick.
Come the race, I was feeling confident despite having Mike and ex-F1 driver Martin Donnelly behind me. My previous foe, Adrian Hall in a similar car to ours hadn't qualified well, and he was clearly ready to make amends as he was strapped in the car in the collecting area. I donned my gear at the last second; just one of those little things to suggest to everyone else in the paddock I was feeling good, mental edge and all that!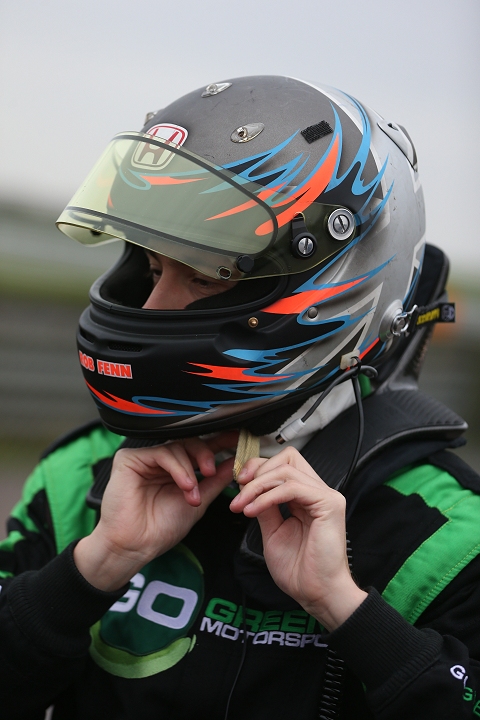 I didn't partake in the macho obligatory main beams as we lined up though…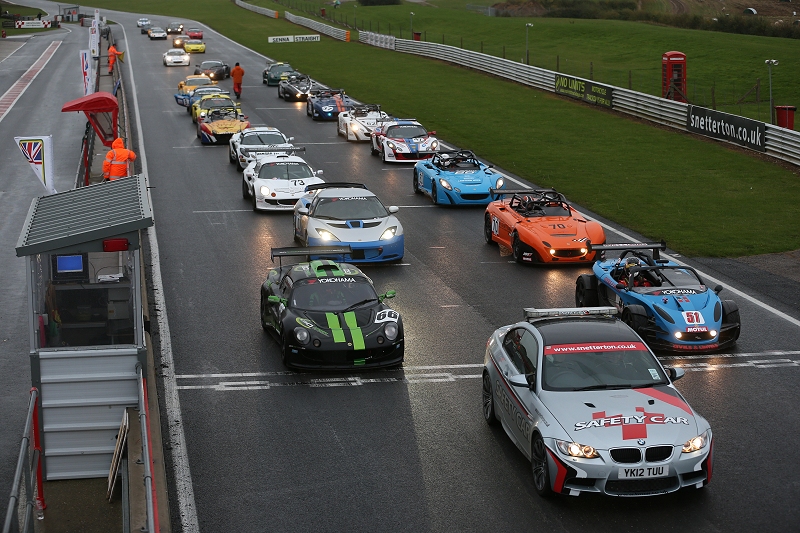 As we crawled round, warming up our tyres ready for the rolling start, I was conscious Martin was in a powerful Evora right behind me, and he is no stranger to a bit of forceful driving! Unsurprisingly, he tried all he could to harass me into the first corner…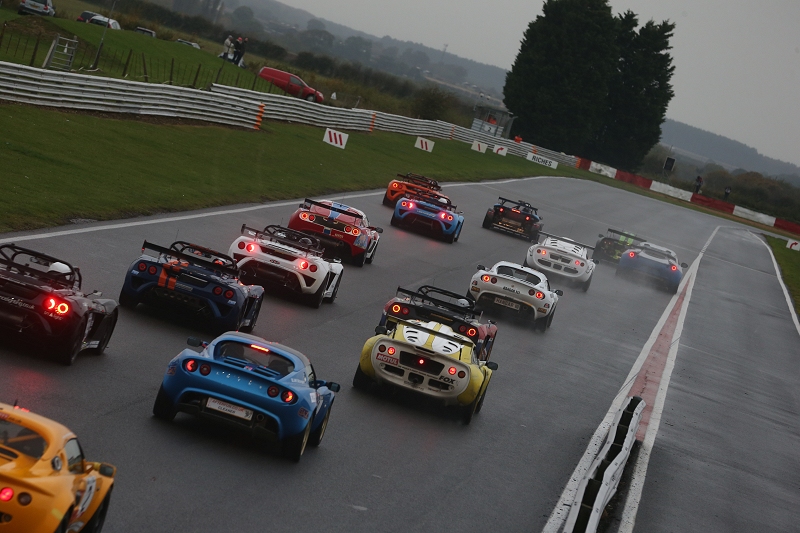 As a consequence I went in narrow to the first corner whilst on the defensive; I probably should have considered my entry speed in combination with cold tyres!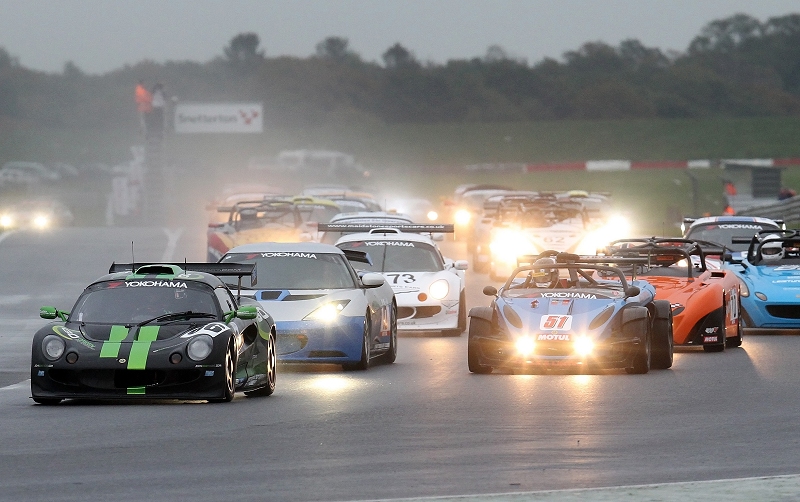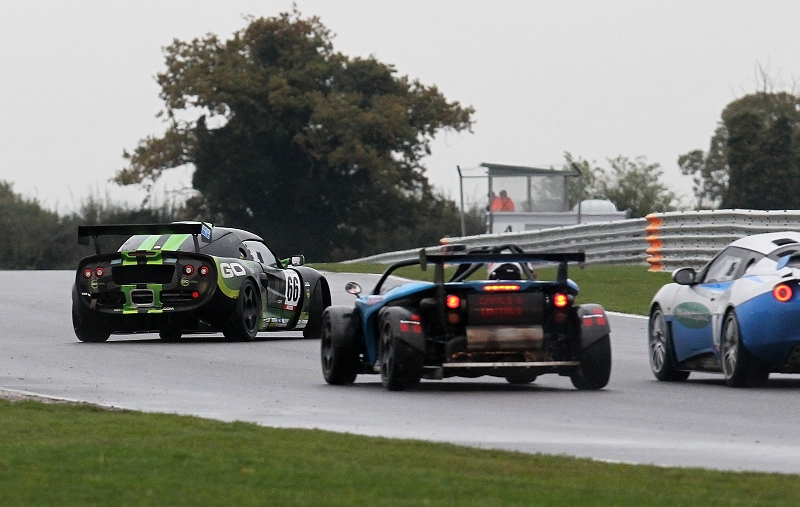 Not sure how I saved it from that angle, but I got it straightened up. Whilst Mike gave me some leeway, Martin kept the throttle pinned and took 1[SUP]st[/SUP] place as we entered the first hairpin. However, as we came round to complete the lap, we saw the safety car board.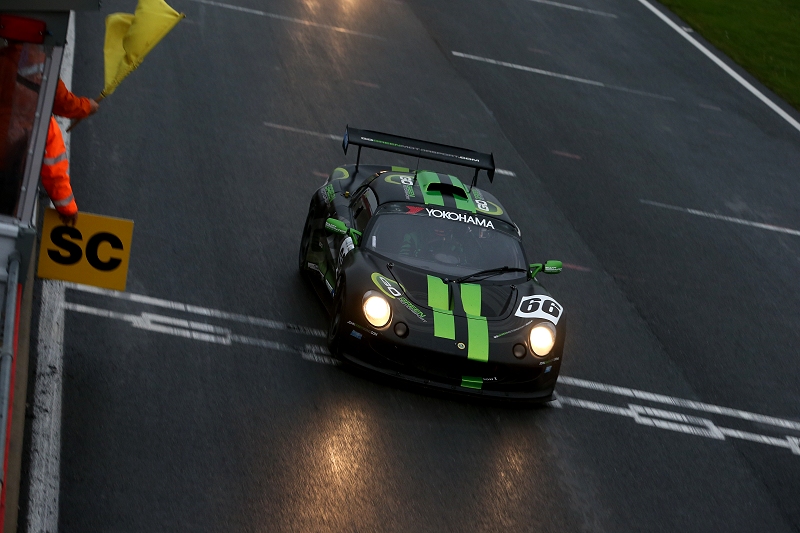 This is how it happened! By the way, the second 2-11 hit was the Championship leader; if he DNFd I had a chance to win the series overall.
[youtube]LmG9edf5lZo&feature=g-like[/youtube]
Martin, myself and Mike all caned it past the safety car as we saw it coming out of the pitlane, which was to put us a lap ahead of everyone. But to spoil the show, we were all told over the radio to slow down and let the safety car overtake us, boo!
We were stuck behind it for a good 20 minutes, which was frustrating. When it eventually came in, we quickly pulled away from the rest of the pack again; something like 30 seconds in just one lap!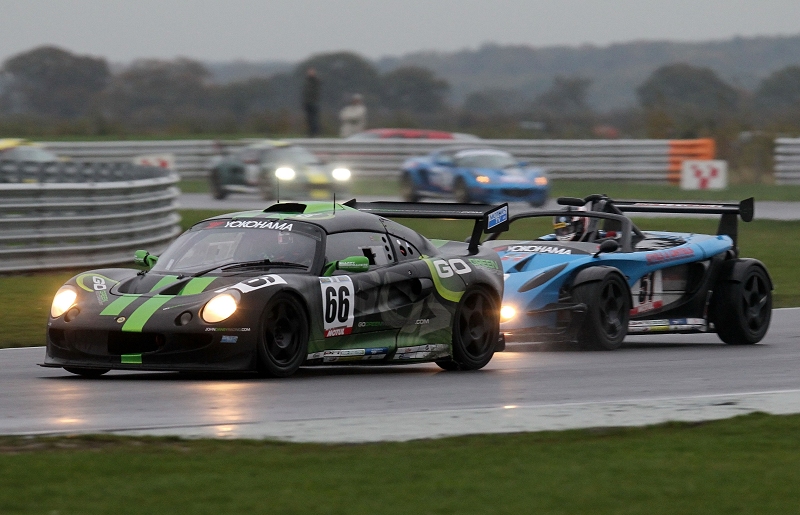 After managing to shake off Mike it was then time to focus on my lines and get onto the back of Martin's tail. Whilst I realised he was to be handing over to a much weaker driver, I was bubbling with professional pride and didn't want life to easy for him!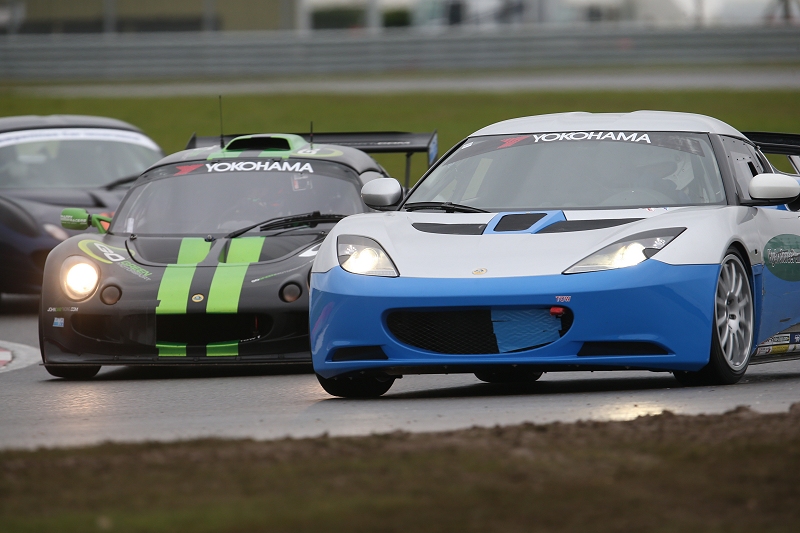 But then I glanced at the dash and noticed something bad – oil temperature heading north. I radioed in and was told to come in. Luckily, the pit window was already open. With them removing some of the tape removed from the front (I'm sure you've noticed it there by now!) temperatures returned to normal – it was just be being so close to Martin meant there was no airflow to the rad.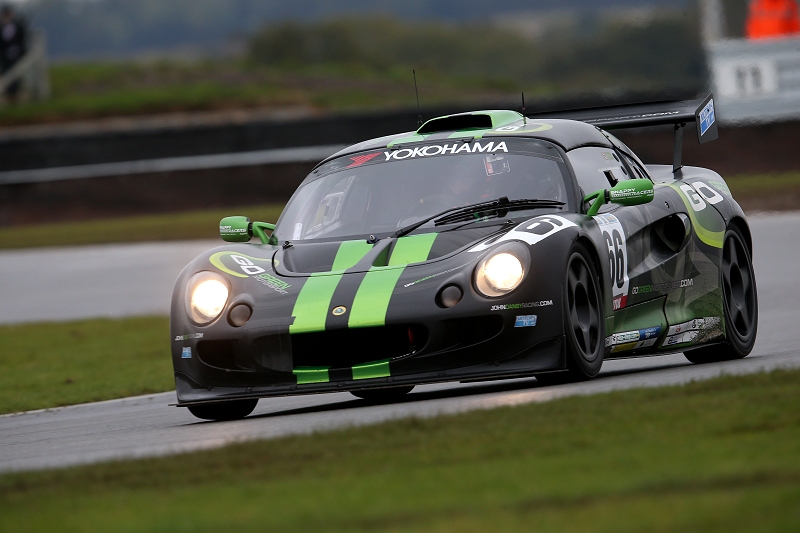 Bizarrely, despite having a good out lap and everyone else having pitted, I was 3[SUP]rd[/SUP] and about a minute behind! The explanation was simple, the other two had completely messed up their timings! With weaker co-drivers now in, I hunted them down closing a 30 second and 25 second gap respectively in just 2 laps as they struggled to get to grips with the conditions.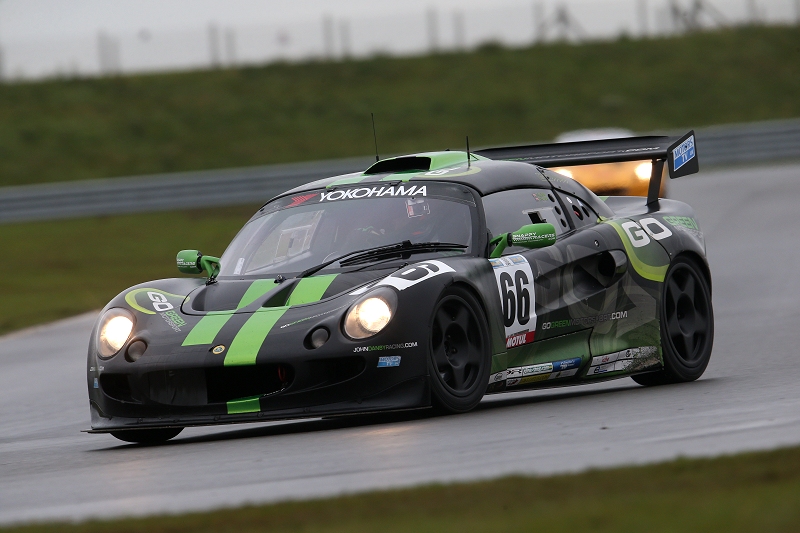 My only issue was now all the production cars being sensible as I lapped them, as it was getting pretty dark!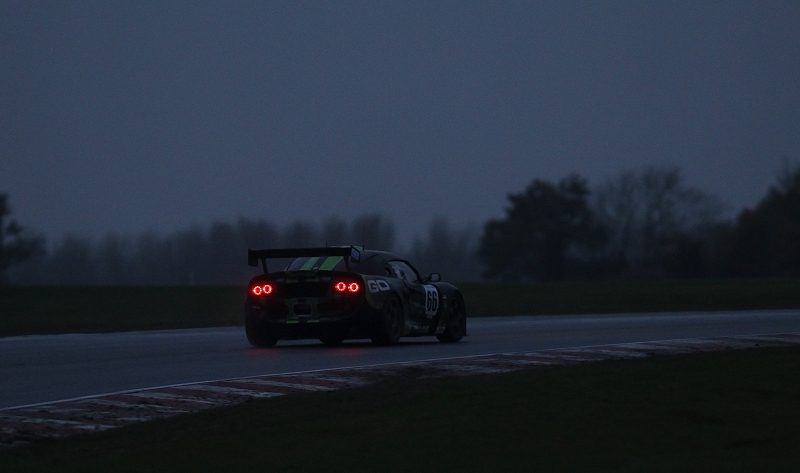 And despite me checking the dash about every 2 seconds in paranoia, the temperature stayed rock solid, and before I knew it the chequered flag dropped and I had taken my 3[SUP]rd[/SUP] straight win, making my win tally 4 (besting everyone else in the series).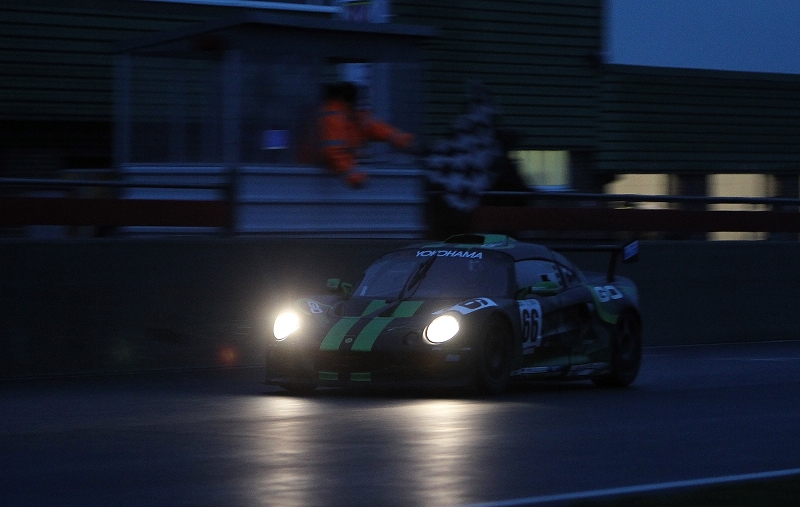 Although I was happy to win, I was secretly bitter than the series winner hadn't even won a race. Thankfully the point system is changing next year…but I'm not sure how much of it I'll be doing.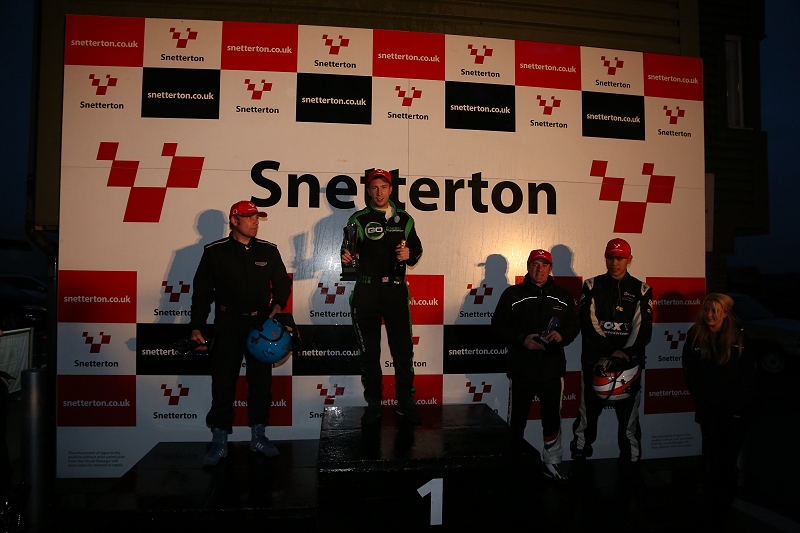 The final race of my season would be a non-championship Lotus event – the 6HR into the night race at Brands. Actually, it's already been this weekend and I'll be posting about that once I sort the photos out!