I bought this Iceberg Silver 172 Phase 1 about 18 months ago for $2000, probably about 800 quid in UK money. It is #60 of 85 brought into Australia in 2001, 215,000km. Its a pretty rare thing, quite a few have been lost but there are still a healthy number on ozrenaultsport forum kicking about.
Day I picked it up: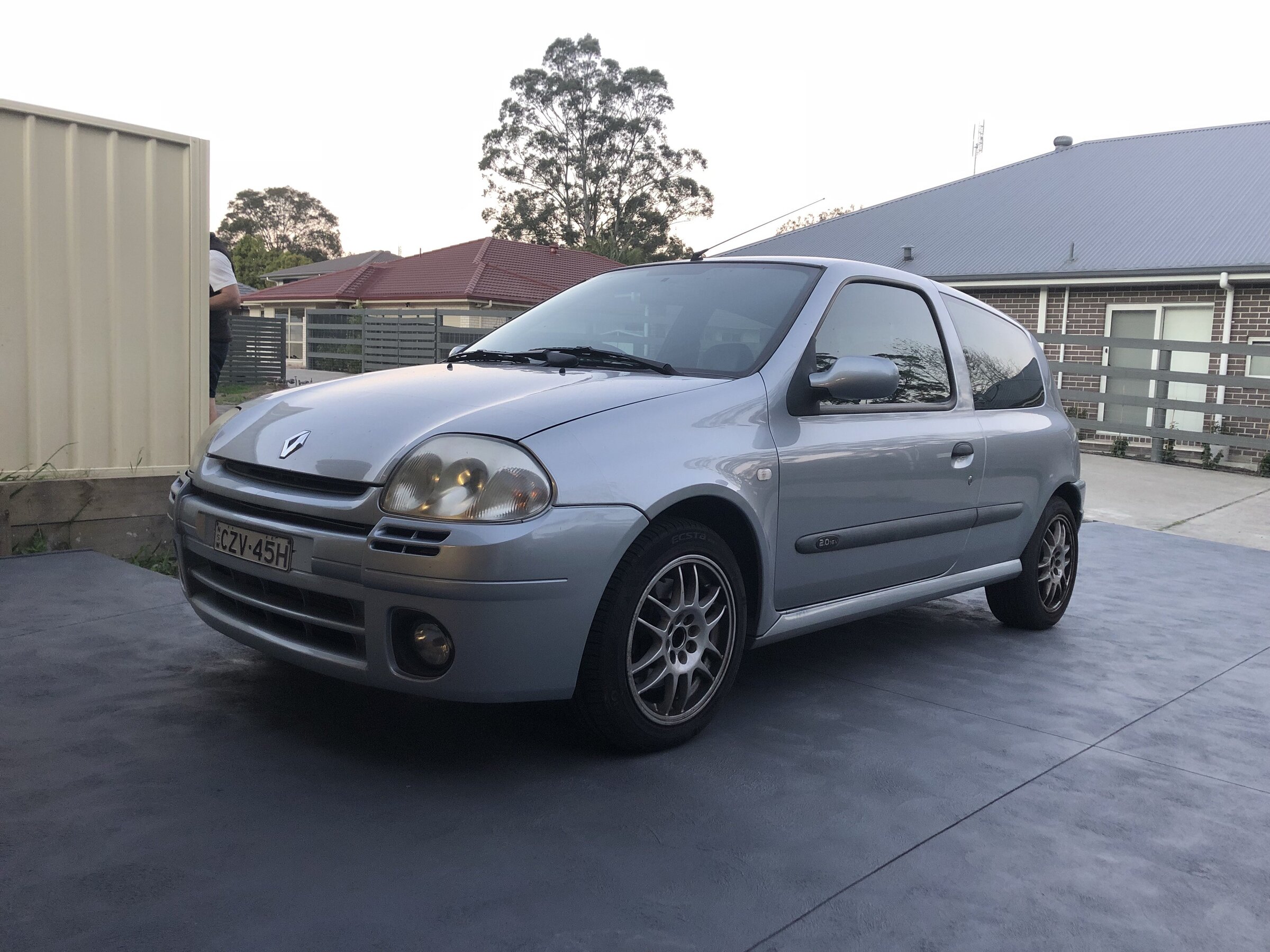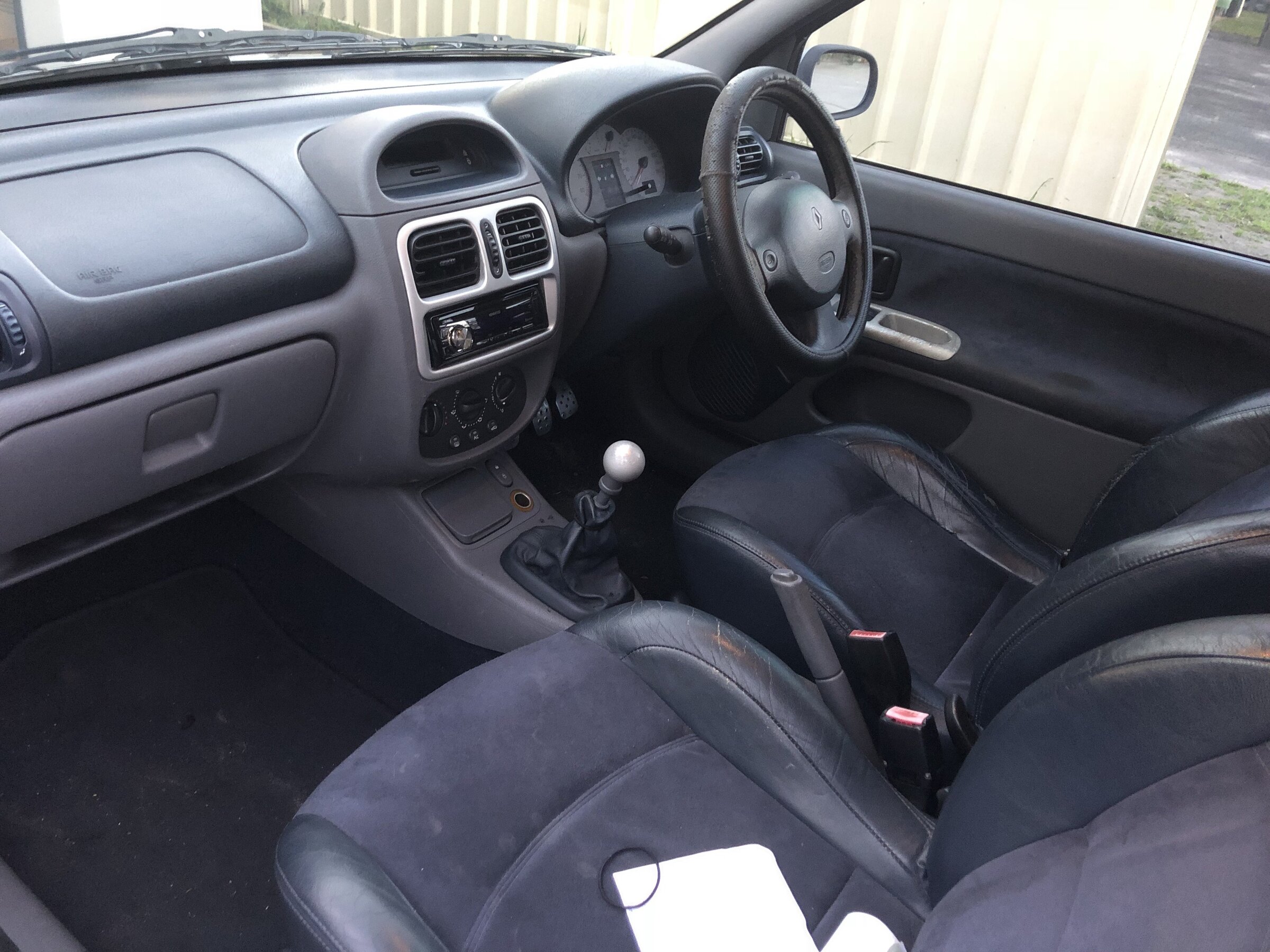 General condition was OK, mostly intact but had a hard life as a track car 5 years ago with a previous owner. Few scratches outside and some minor dings but overall the paint was good. Interior was OK however steering wheel was falling apart and some warning lights on dash for airbag. You'll also notice in that engine bay that the battery positive terminal is extremely close to the ECU chassis...fire/short waiting to happen!
It rain quite rough, idle was all over the place and the accelerator was sticking. As I started to diagnose I realised that the throttle body was shot, the spring had slackened and was catching on the plastic cable runner. The ICV was also filthy.
There was an oil leak from the sump, the handbrake wasn't working on one side and the clutch was very heavy. I started to regret buying the car!
Luckily a sydney-based Renault specialist helped out and diagnosed the problems and gave me a list of things to fix. It was mostly trivial stuff. After fitting new handbrake cable, clutch cable, throttle cable,, new rear shocks, brake pads and Bridgestone Potenza tyres it started to drive really nice. The rough running was mostly resolved and I drove it for a year or so.
Recently I have been spending more time fixing her up as a few problems started to surface. restored the headlights, foglights and tail lights, fixed waterleak in boot, cheap
ebay
centre caps, a good detail inside and out and full fluids/filters change. I believe the cabin filter was the original one, almost 20 years old...you can imagine how gross it was with aussie sand and bugs haha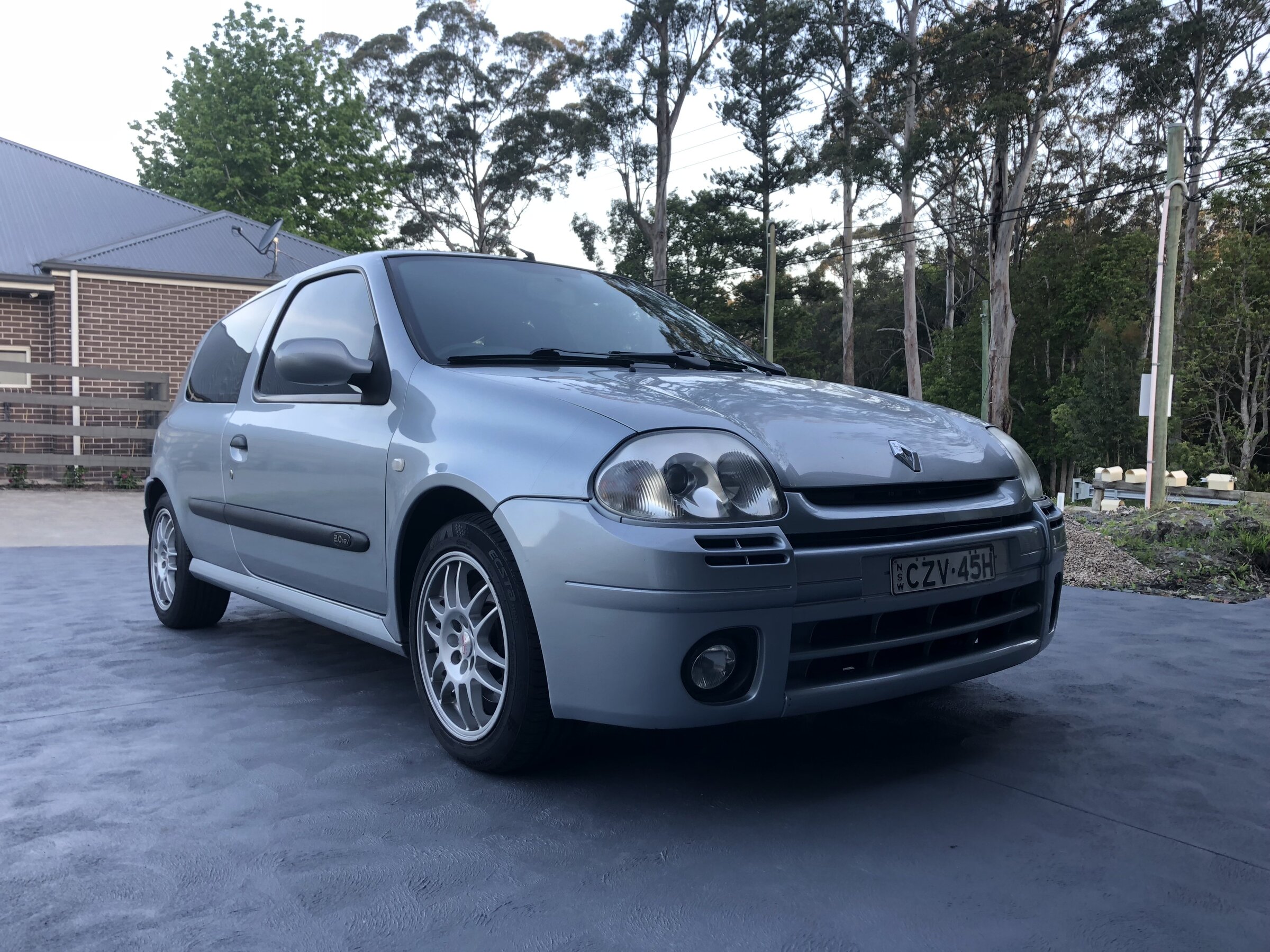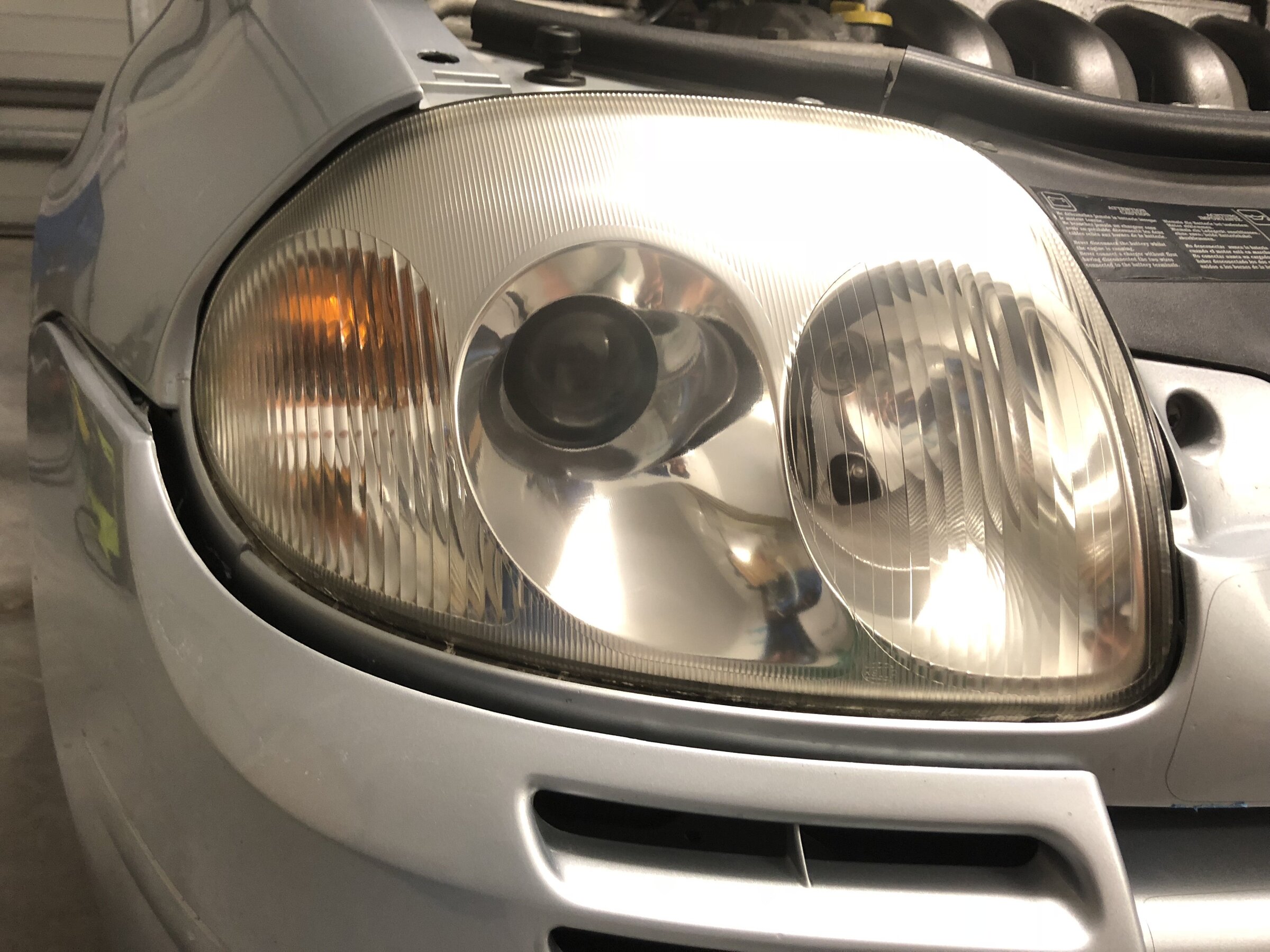 More recently been having some issues, no power over 3000rpm, struggling to accelerate. Didn't feel safe driving the car as it would randomly lose all power randomly. Thats when I started pulling the engine apart to find issues...
I replaced the crank angle sensor with the uprated blue one as the original one looked well and truly gone. I pulled the 5000km old NGK plugs out and they were completely carboned up: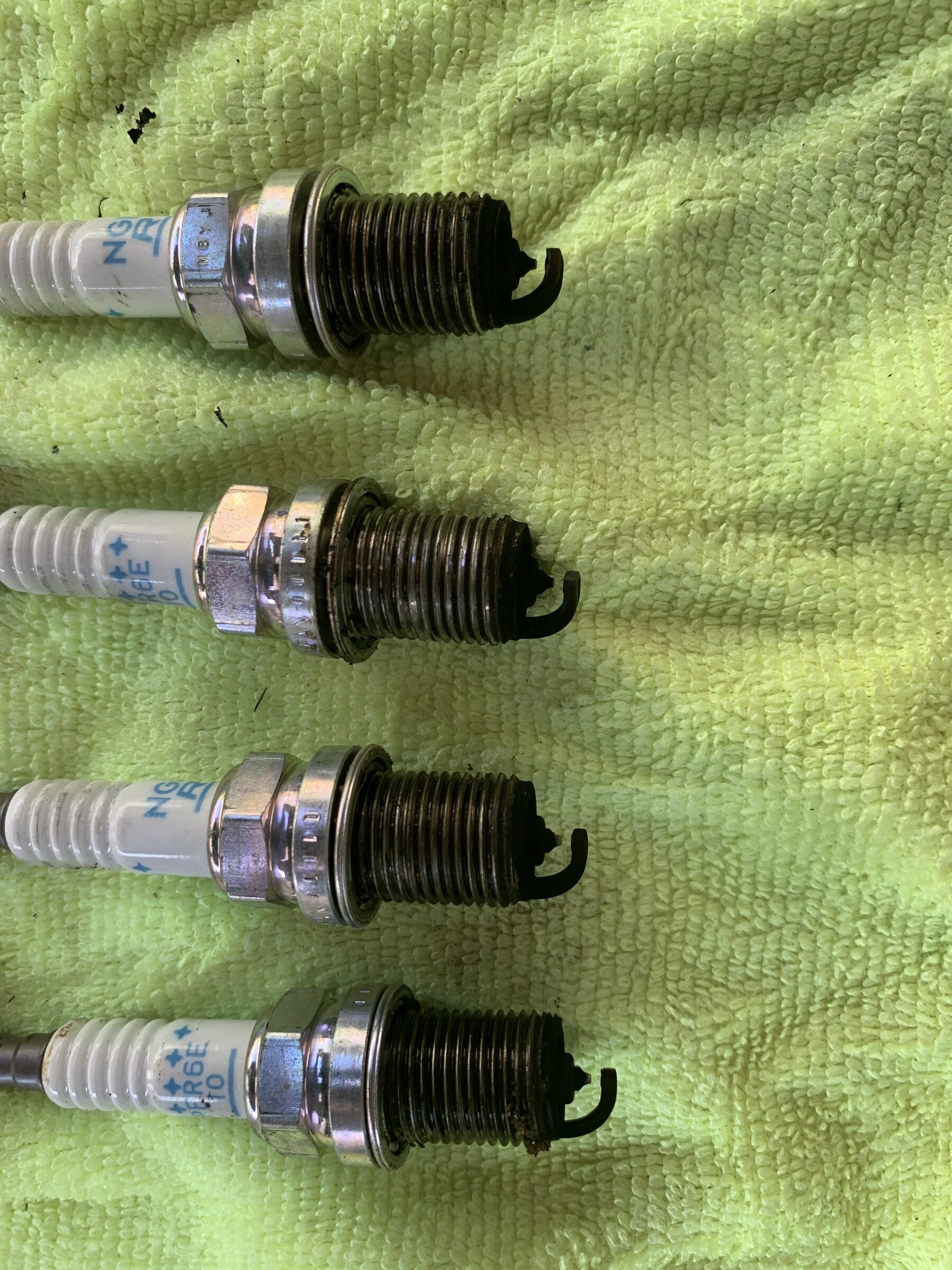 I figured this is probably O2 sensor causing this to run rich and also likely the reason for the random power loss. I am currently waiting for a new Bosch O2 sensor from spareto. HT Leads are being replaced by MLR leads from UK and a new NGK coil pack has been fitted.
I also pulled the breather plate off and it was cooked. hardly any sealant left between the plate and the rocker cover. The breather hose that goes into the carbon canister was almost completely blocked as well. Oil/vapours had blown out and pooled under the inlet runners as well as the cam dephaser solenoid plug. New seals also have been ordered all round from spareto.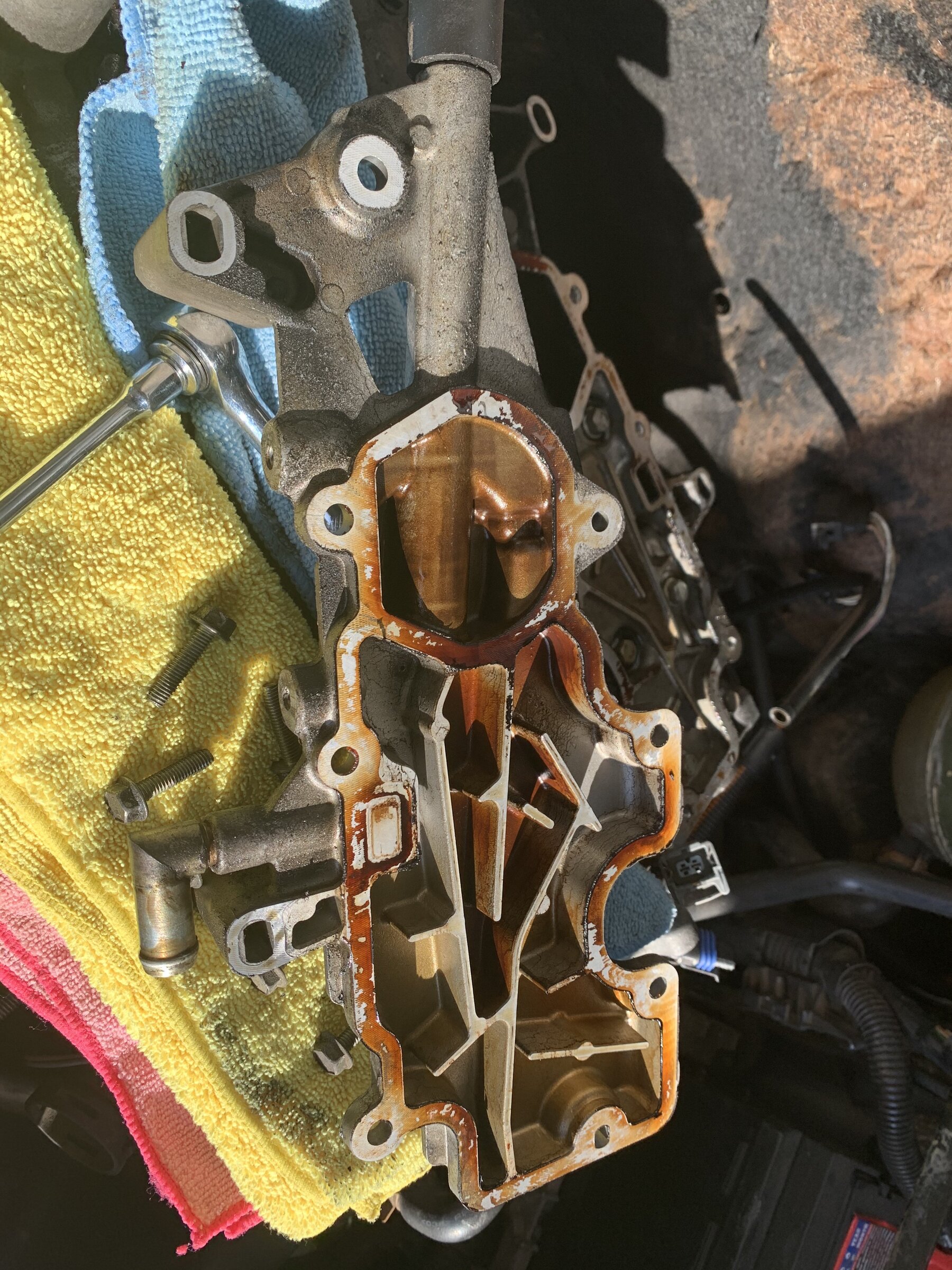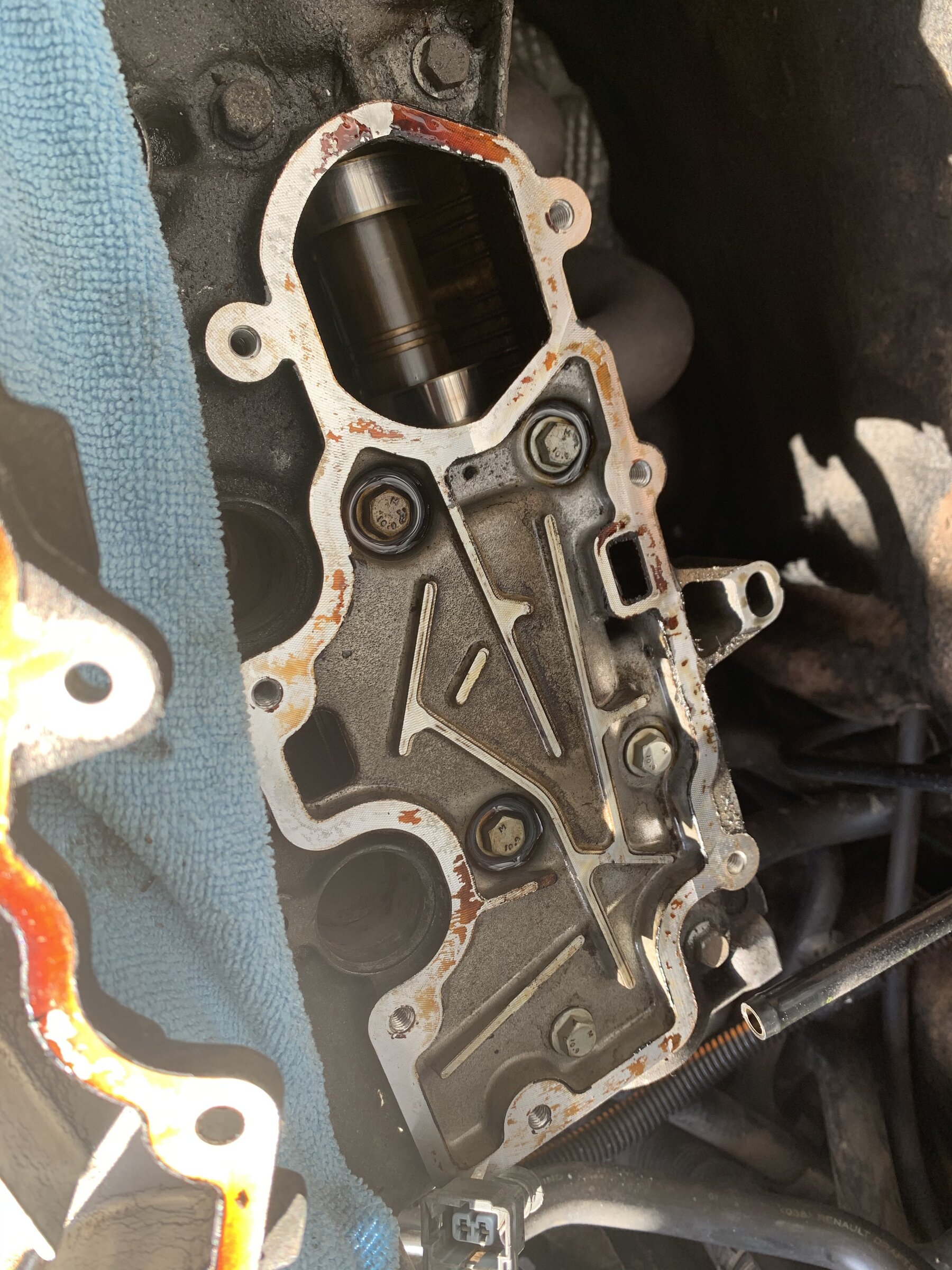 Cleaned up the top of the rocker and also the whole breather plate and hoses, reapplied loctite sealant and put it back on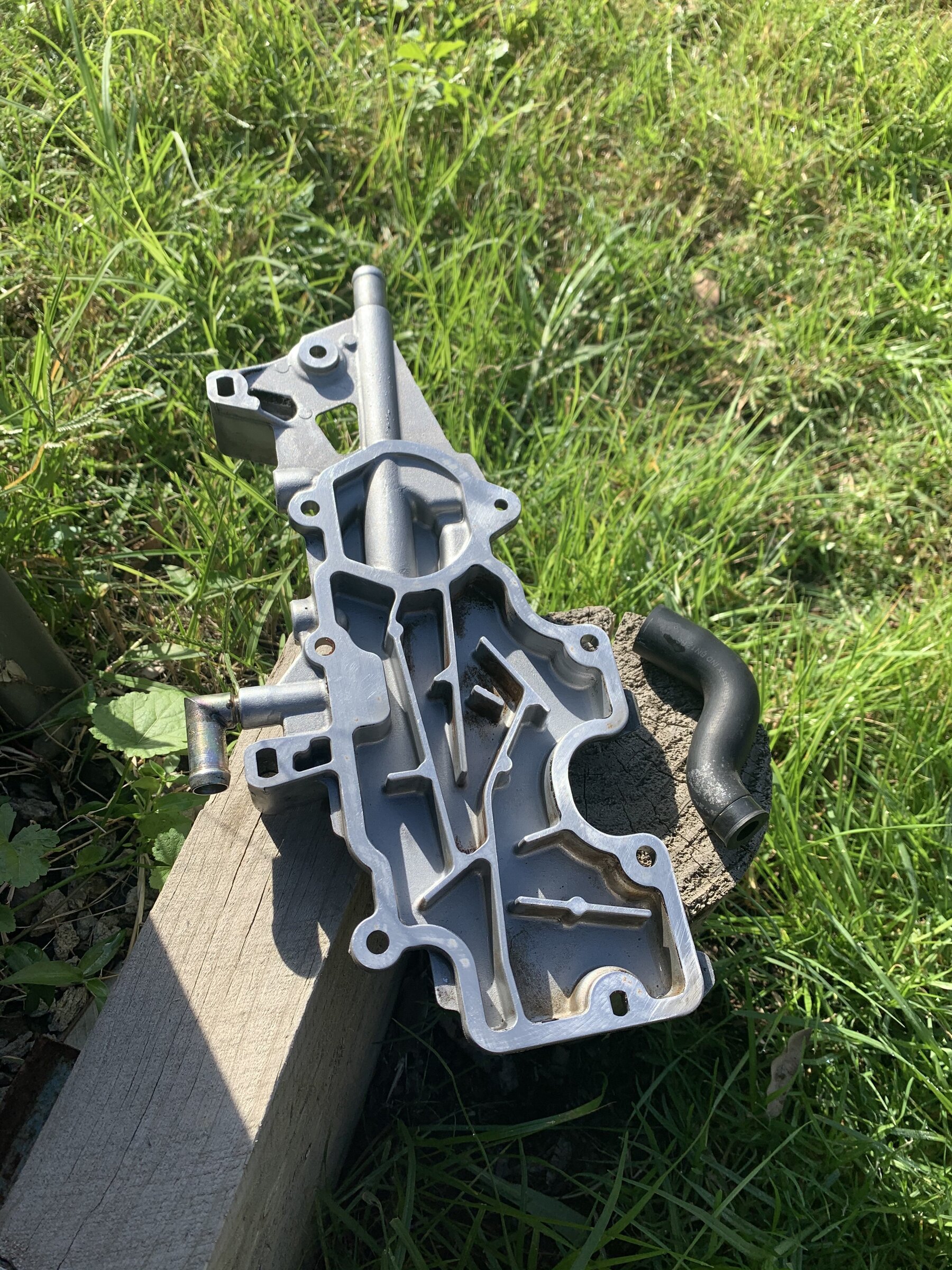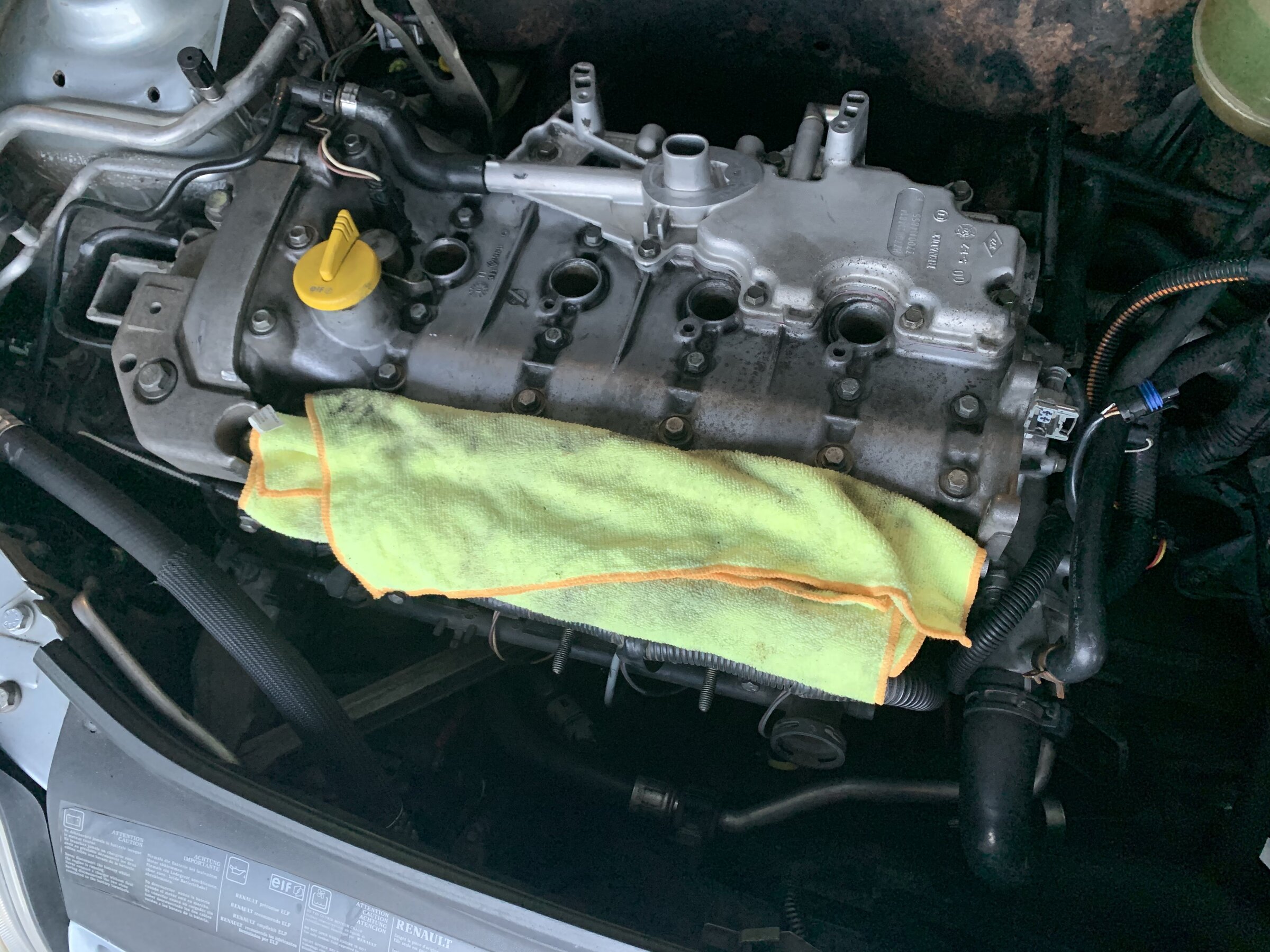 I pulled the injector rail cover off and the noticed that the injector rail was barely attached. The two screws weren't tightened at all and the whole rail was left to wobble around! As I pulled the rail off, one of the injector plugs literally crumbled in my hand. Luckily I sourced a new injector rail with known working injectors.
Got the blowtorch out and cleaned up the plugs since I didn't want to waste them. They are practically new NGK iridium PFRE6-10 plugs and impossible to source in Australia.
The engine bay is still currently in bits. I am waiting on the new HT leads, various gaskets and seals, O2 sensor but hopefully these will arrive soon so I can get her back on the road!