Been a while since I last drove something that was fun. My third Renault sport now first one being a 182 and second being a megane, love the cars for the price you pay I think they're great!
Anyway picked up this 197 in racing blue yesterday from a nice chap called Sam, he said the car was built mostly by Richard Burk and Beanie Sport.
The spec is as follows;
80k 197 engine with new gasket and belts
Gearbox rebuilt with ZPO shifter
KW clubsport 2 dampers
Sparco grid Q seats with puretrack side mounts, fire extinguisher and schroth 6 point harness
SW rear cage
New
clutch slave cylinder
and master cylinder and ktec clutch damper delete kit
New rear calipers, mintex pads handbrake cables and discs
New front discs with RS29 pads
OMP WRC 350mm steering wheel
Aircon delete kit
New swivel joints, uprated bushes throughout
200 wheels with Michelin PS4 (road/wets)
Speedline wheels with AR1 (dry)
Recent oil, oiler filter gearbox oil and brakr fluid change
A very well spec'd car for a price I couldn't say no! Was over the moon driving it home and it feels good to be back in a Renault sport again.
All I've done so far is adjusted the seating position, ideally would like it further back another inch or two but it's better than what it was. Removed rear wiper, aerial and badges. Added a sunstrip and would like to remove the F1 stickers but that can wait as I think they're going to be a nightmare.
My plan for the car this year is to just fit a cup racer spoiler, can anyone suggest where to source one of these from? I'll mostly be doing track days this year. Over the winter I plan to get it fully stripped, painted and caged possibly add a bigger seat aswell.
Here's some photos of the car after a quick little Sunday morning drive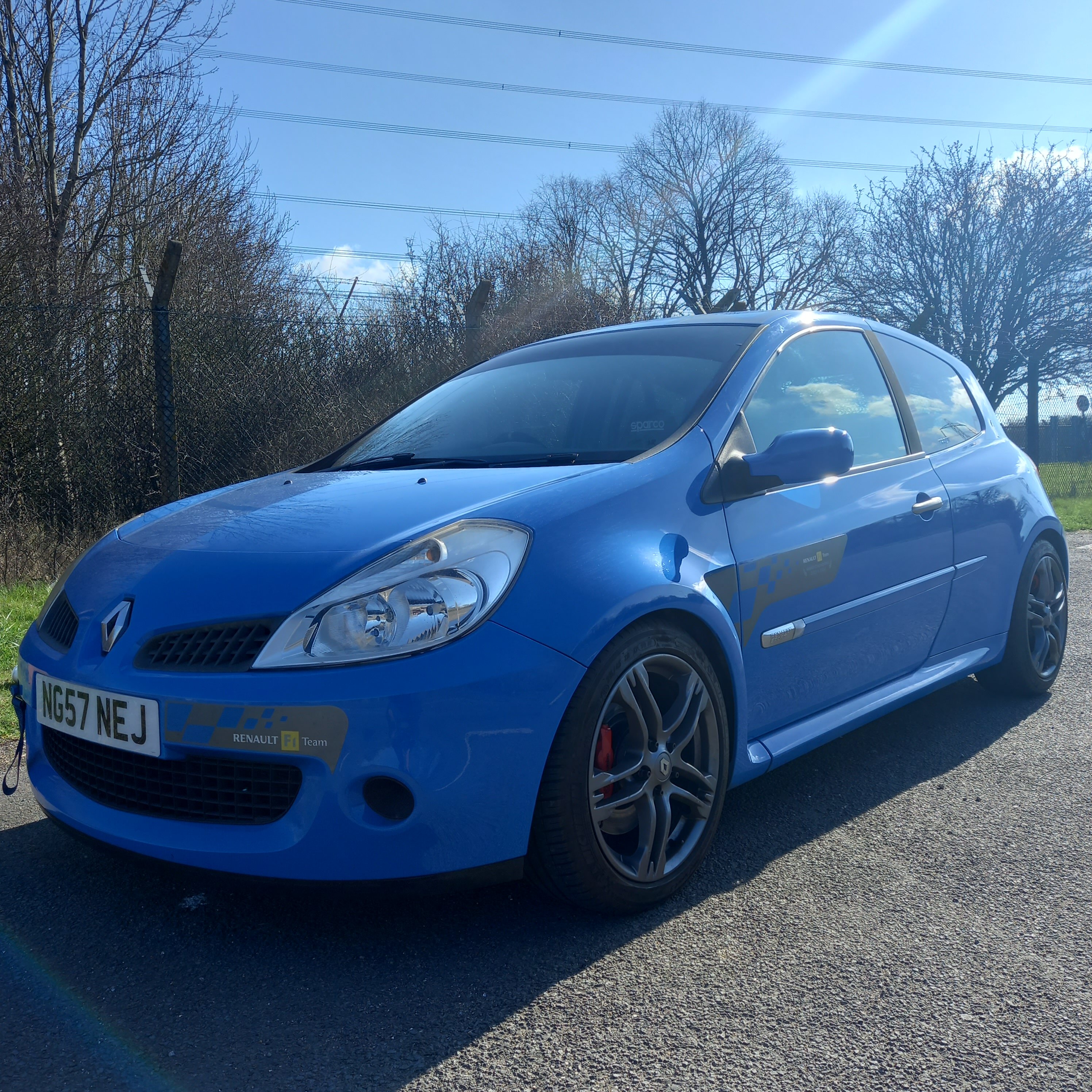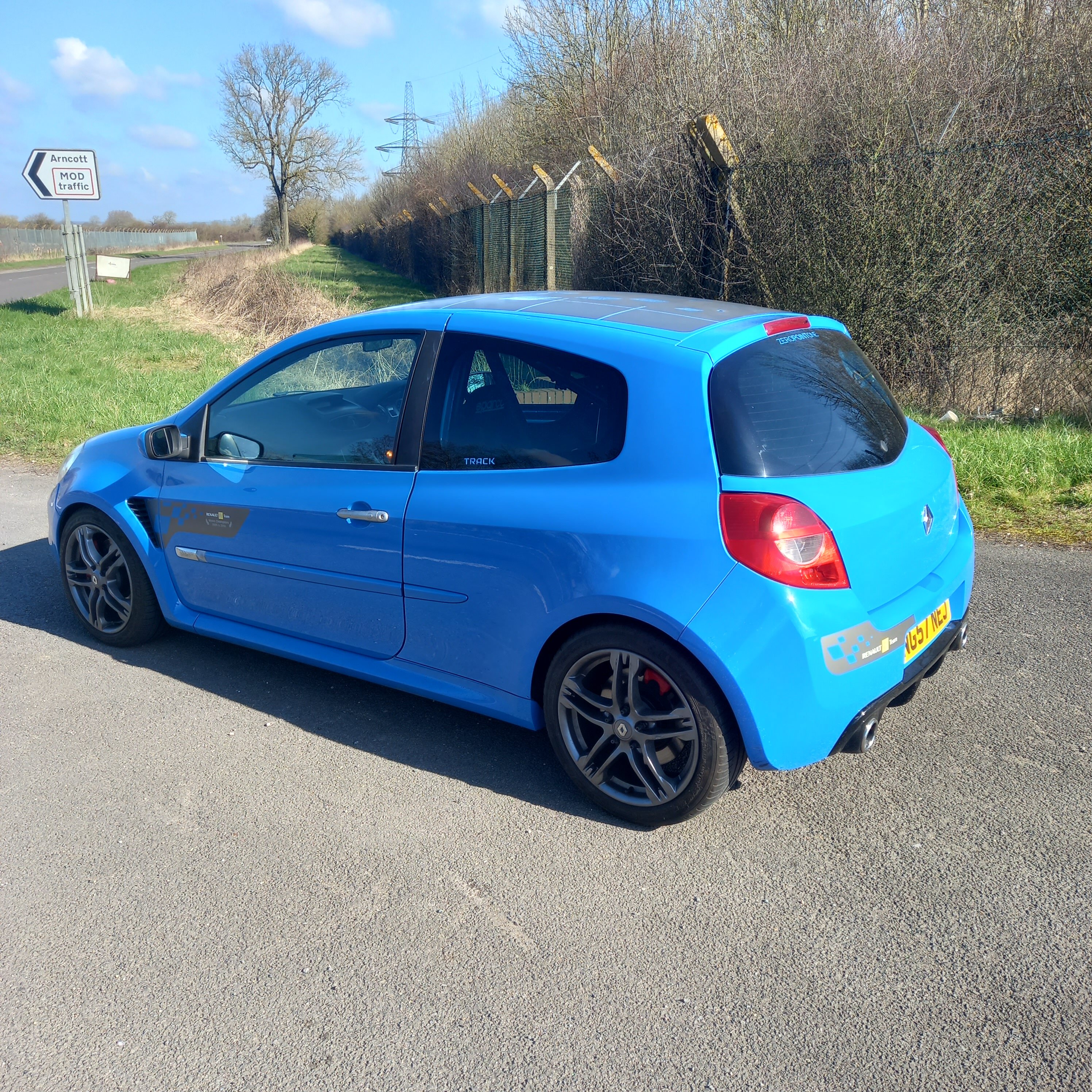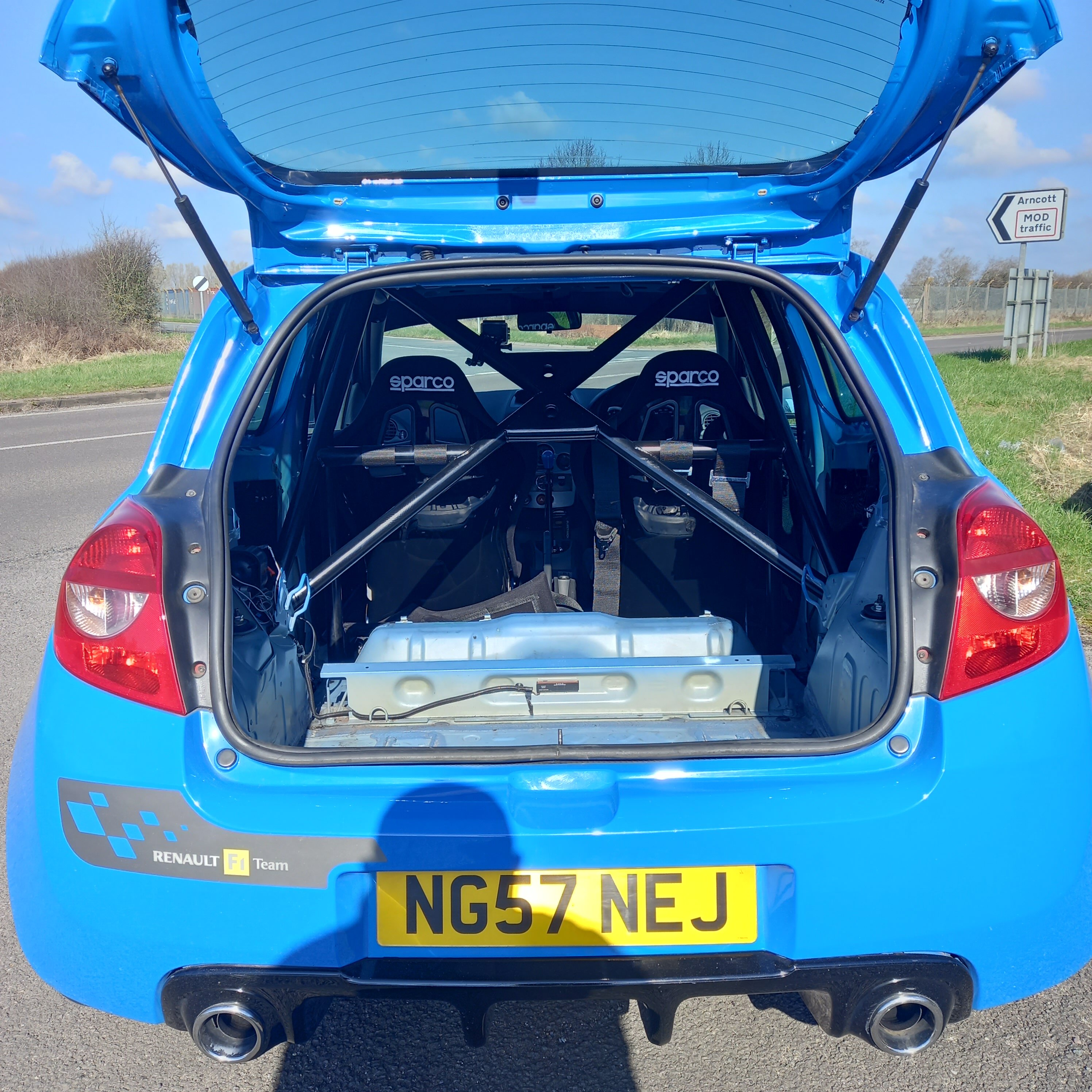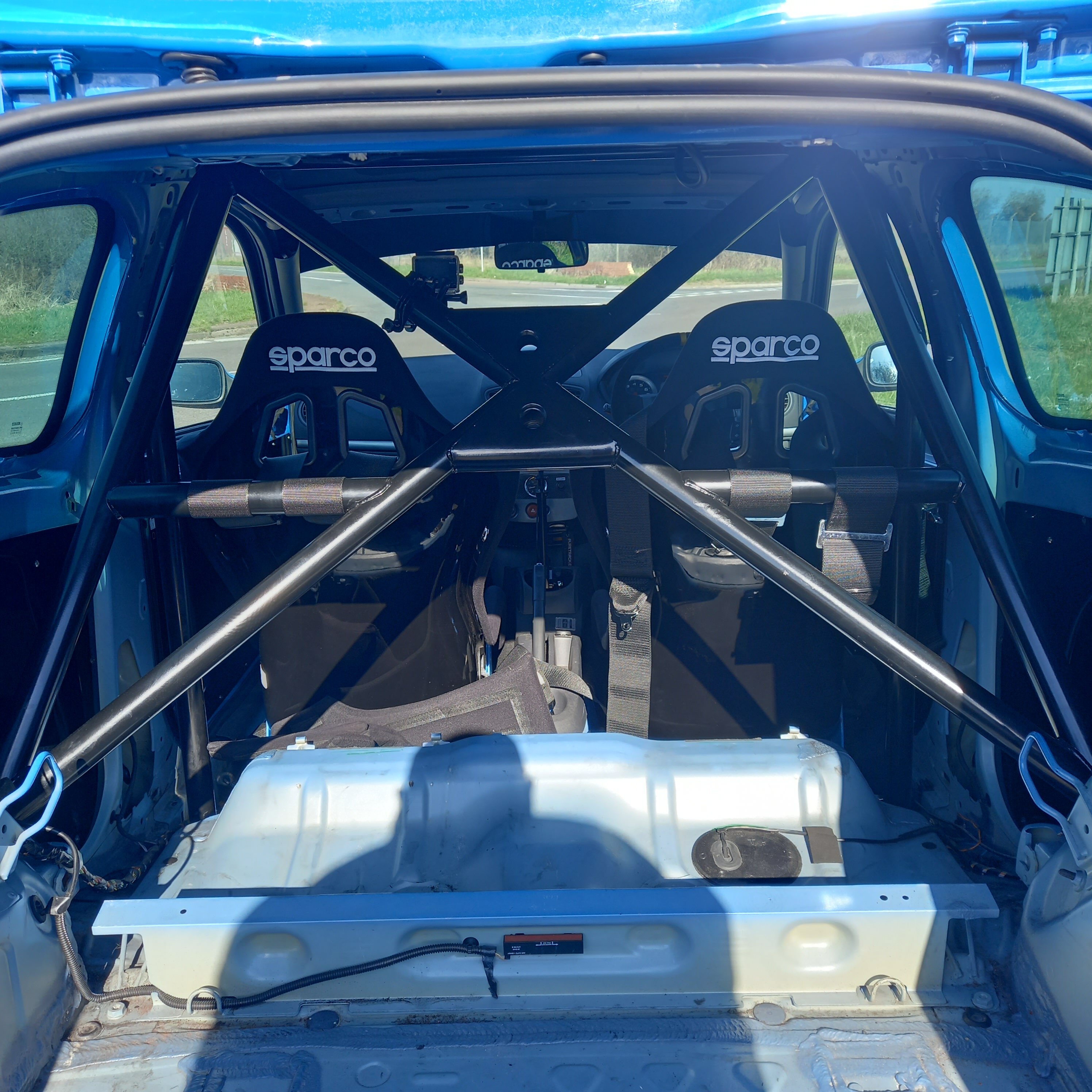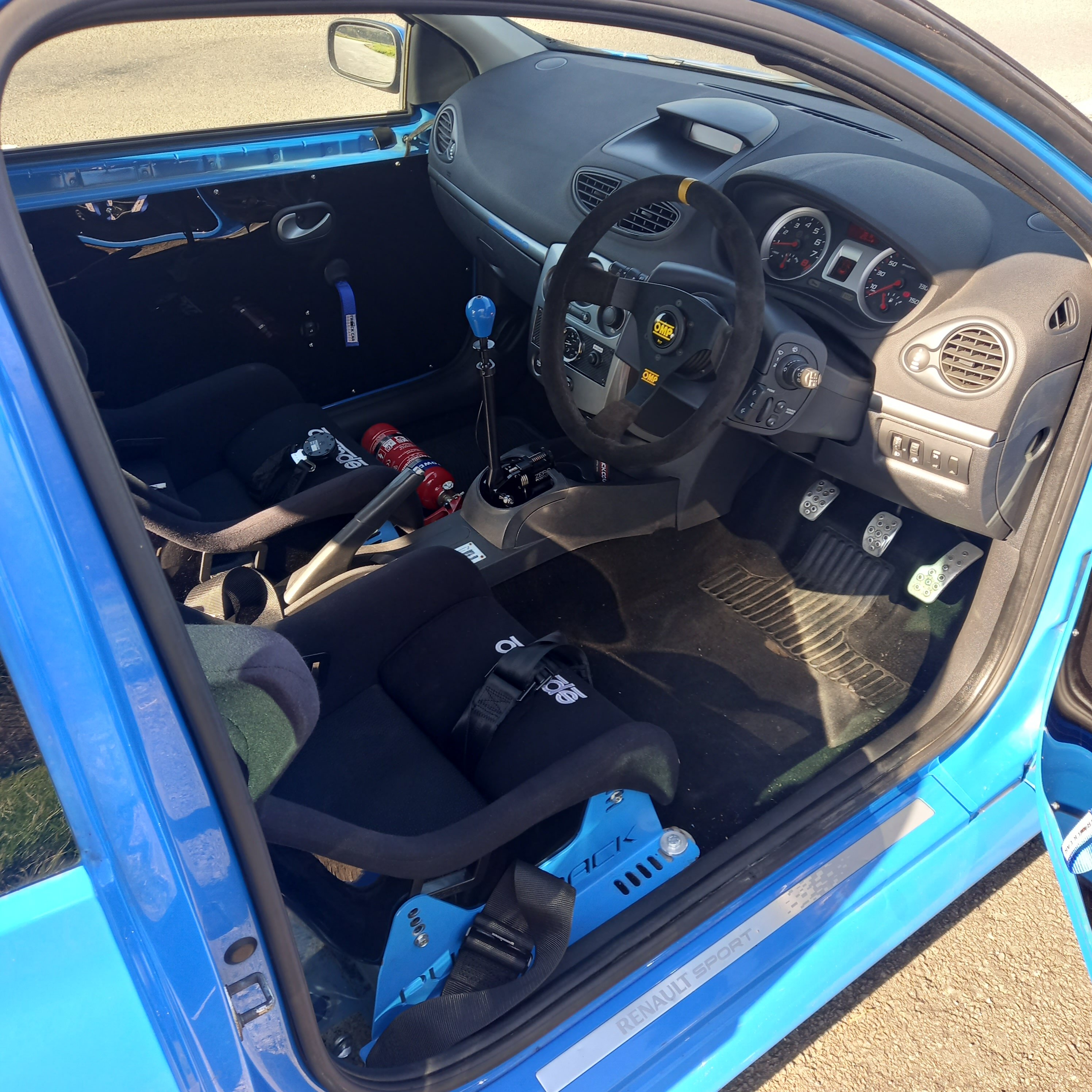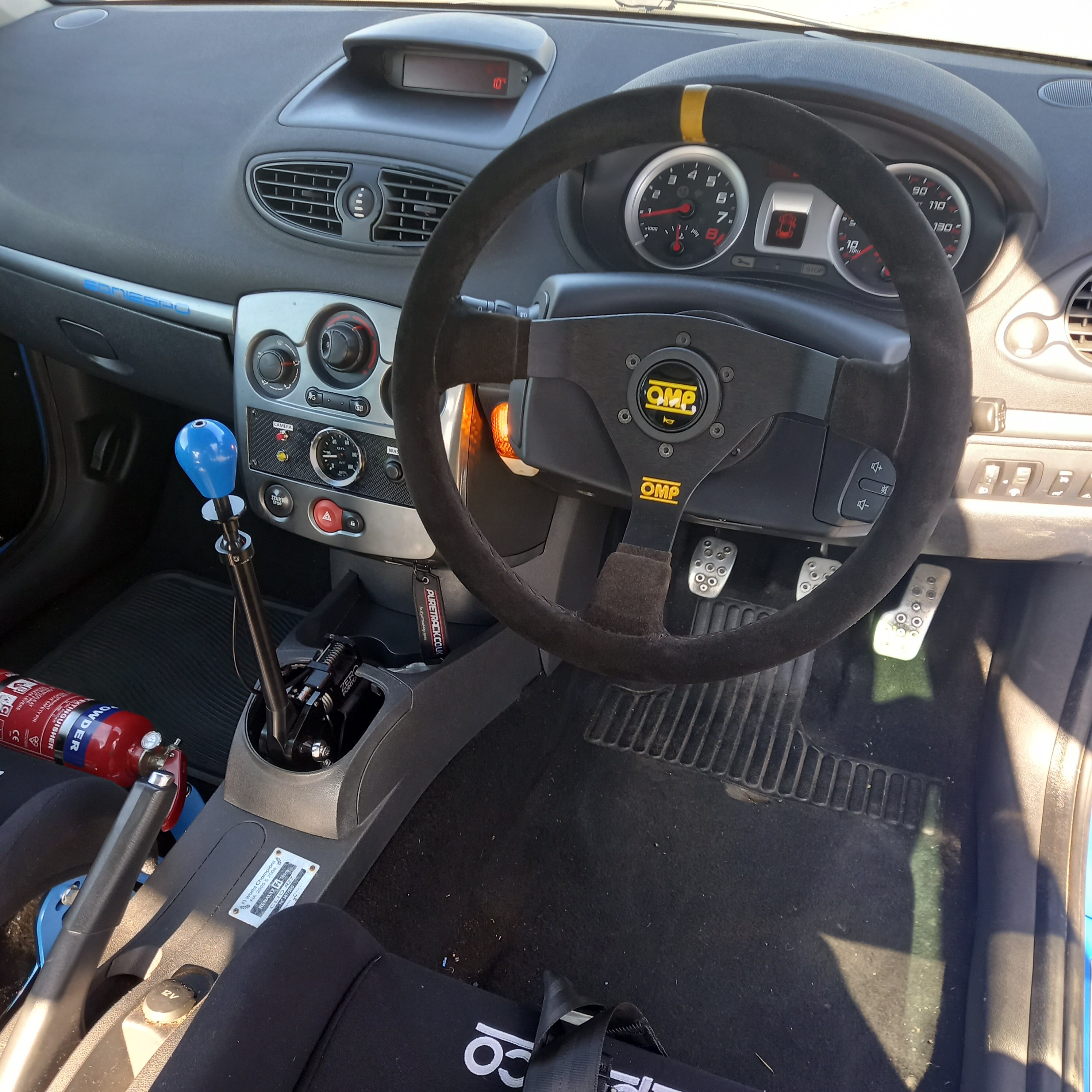 Last edited: