Should have done this ages ago, not a great deal of pictures and probably forgot half of what's gone on but here goes....
Purchased the car back in January 2016 from a nice chap in Warrington, didn't come with much history but being fairly clean, low(ish) miles (101k) and a 182 FF I took a punt as it was cheap enough, sadly don't have any pictures of the car on collection but we all know what they look like standard, only mod was a RS192 exhaust
So first track day booked at Oulton for the February and was on the hunt for a few mods, found myself a fatty induction kit local and also sourced a set of 15" track wheels with R888's as well as a set of Compbrake 4 pots with DS3000 pads so was well excited to get them fitted and attend my first track day (3rd overall) in the Clio. My mate was coming along to do a few laps as well as its pretty boring on your own.
So went to fit the Compbrake kit and thought I'd check to make sure the callipers fitted inside the new wheels and nope, not even close...grrrr! So no choice but to fit the OE cup wheels with Pirelli P-Zero Nero's with the Compbrake kit. So a few days before got cracking on fitting and the supplied braded lines wouldn't fit for toffee, so got some make up quickly from a local specialist and got them fitted...phew, so all good now...NOPE! Car nearly killed me on taking it out as the rear was trying to overtake the front but noticed the ABS, SERV, HANDBRAKE light on so that was it, sold the track day to a follow member for peanuts. Not a good start to my Clio Journey so far!
Next set of problems came thick and fast with the car needing new injectors, leads, coilpack and plugs and when I'd finally sorted and brake issue which turned out to be the ABS pump the 4 pots turned out to be way to aggressive for my liking anyway, so ended up swapping them for a set of freshly powder coated OZ F1's with nearly new RS3's.
No idea why the guy specified 2 yellow and 2 black but there you go, I just wanted rid of the crappy Combrake kit!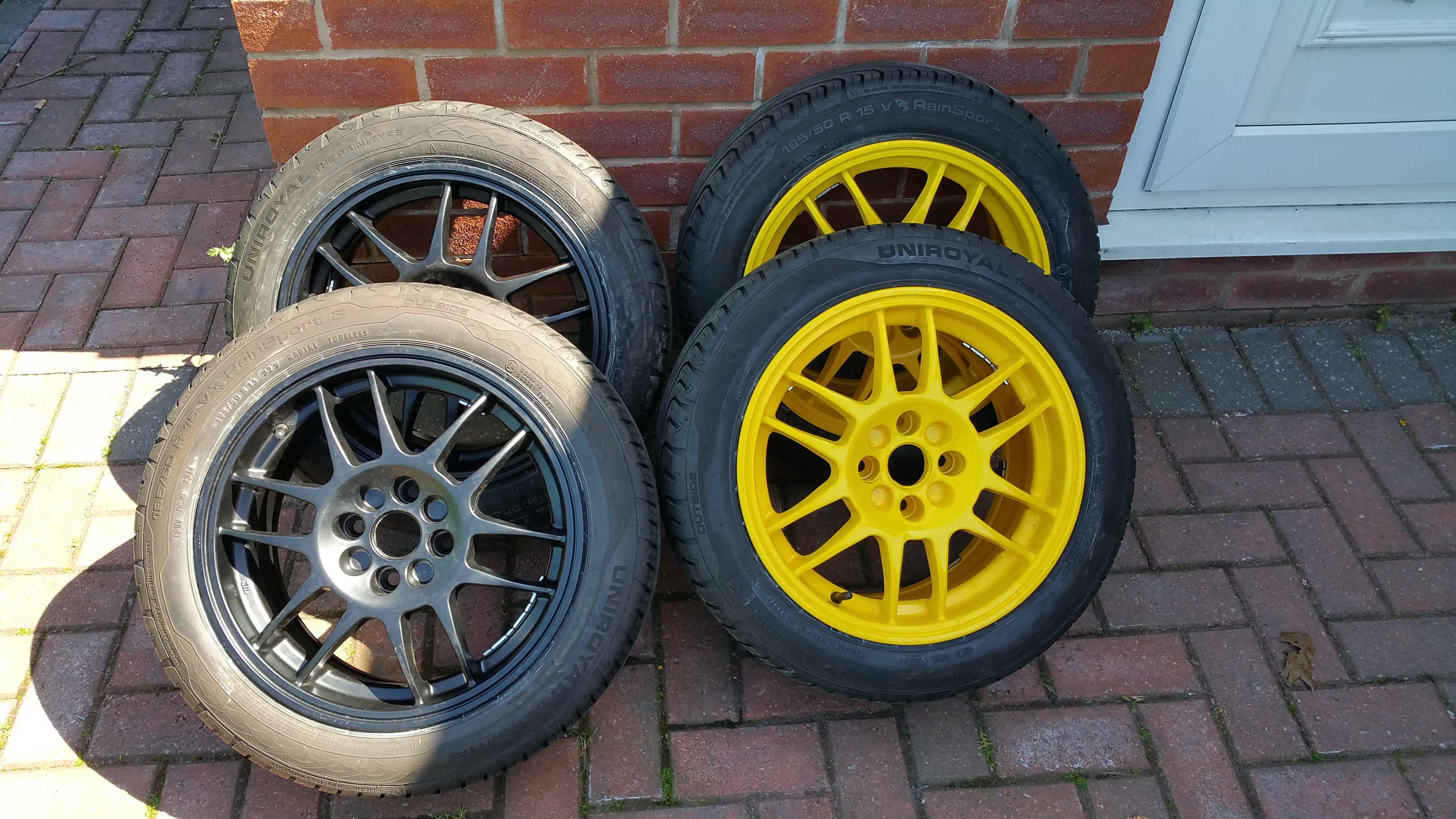 Looked even worse on the car as well...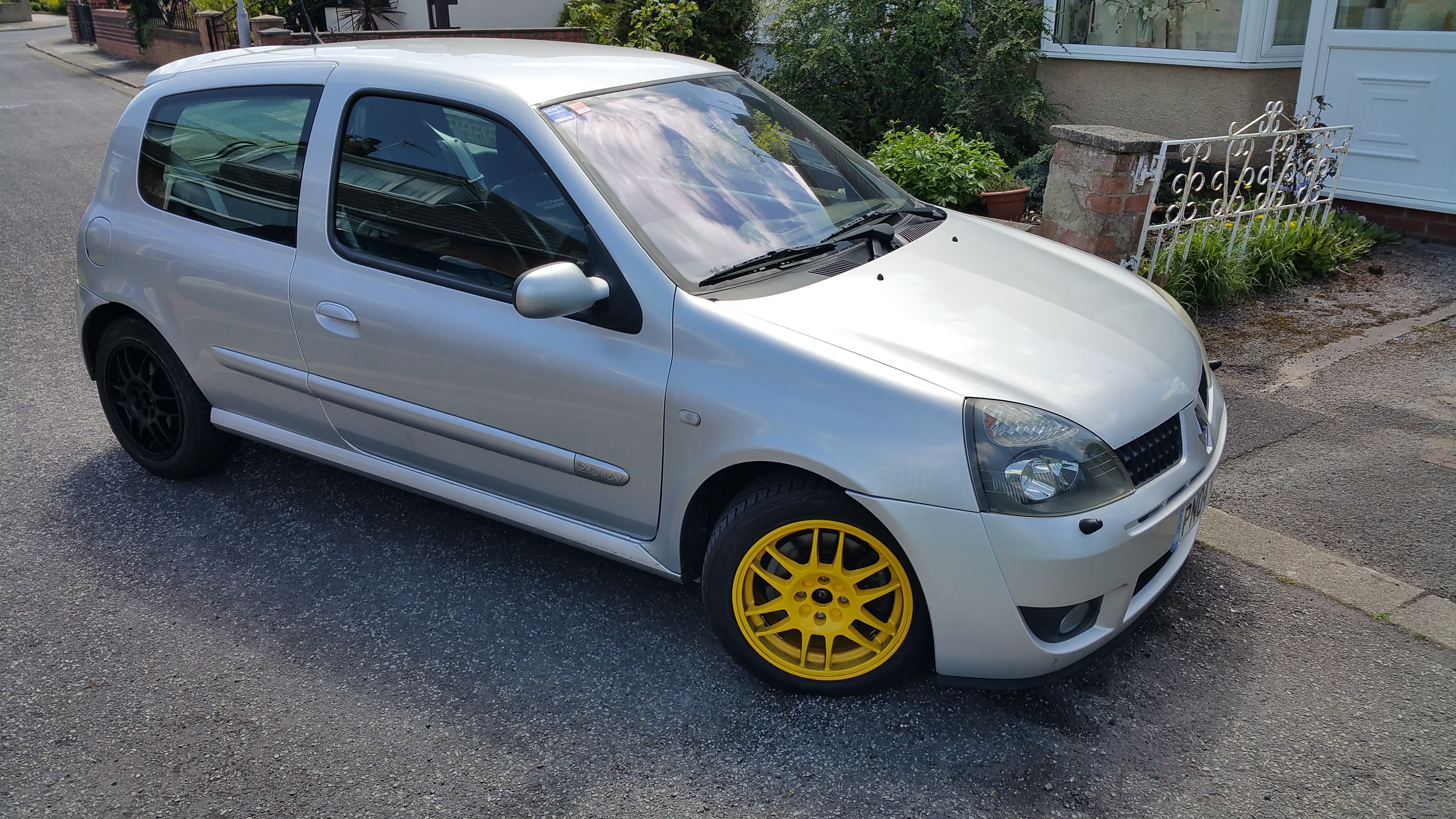 So next up was the April 2016 Renaultsport day at Oulton, the car was ready and so where we, once again due to a school boy error from myself the day didn't turn out the way we planned solely down to us destroying the Brembo OE pads before dinner and resulted in myself getting black flagged as the brakes set on fire as they where metal on metal, also ruining a new set of Brembo HC discs in the process, stupidly we had no spare pads, wont be making that mistake again!
Started on the OE wheels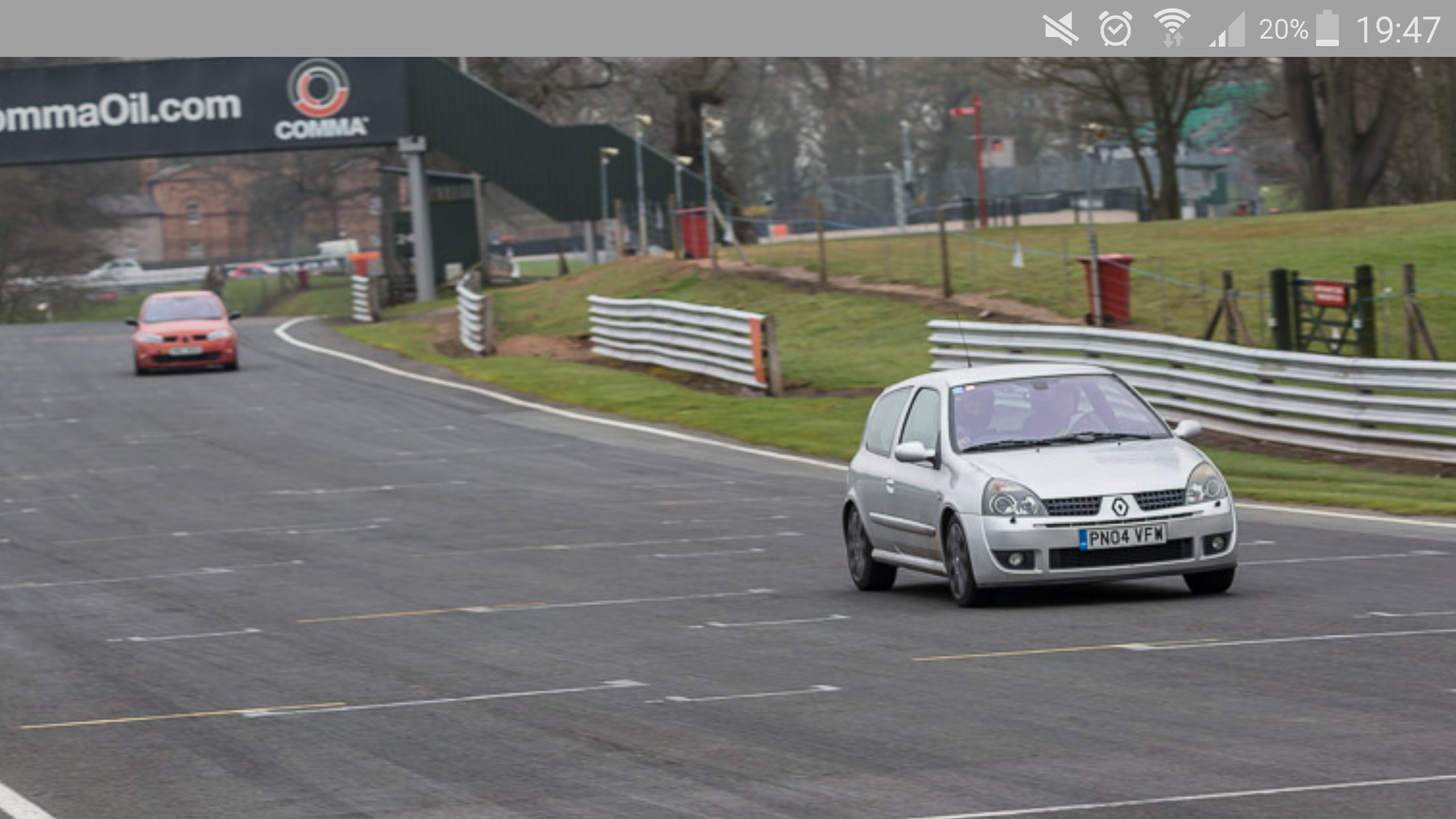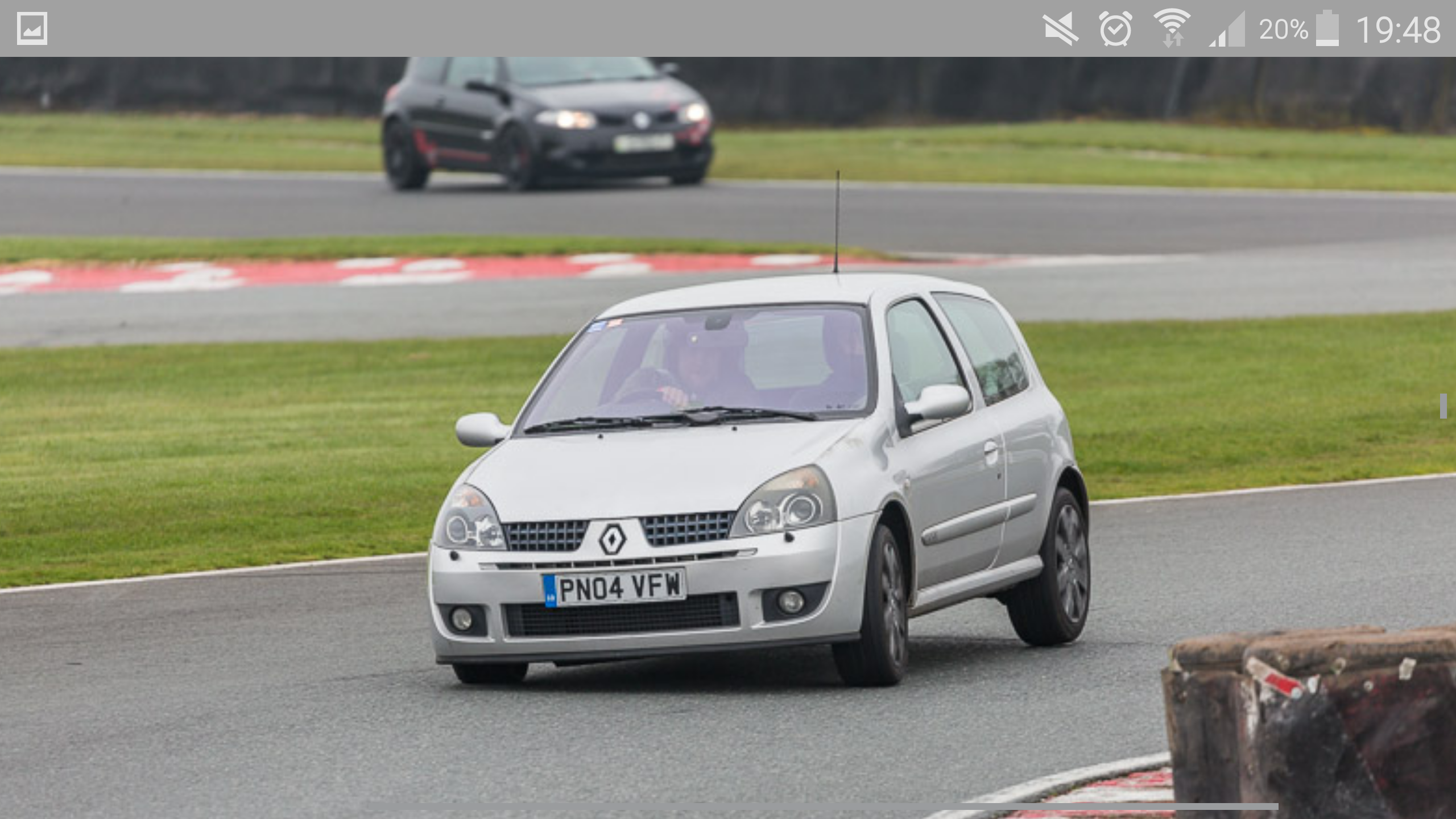 Them arch gap, full on monster truckin!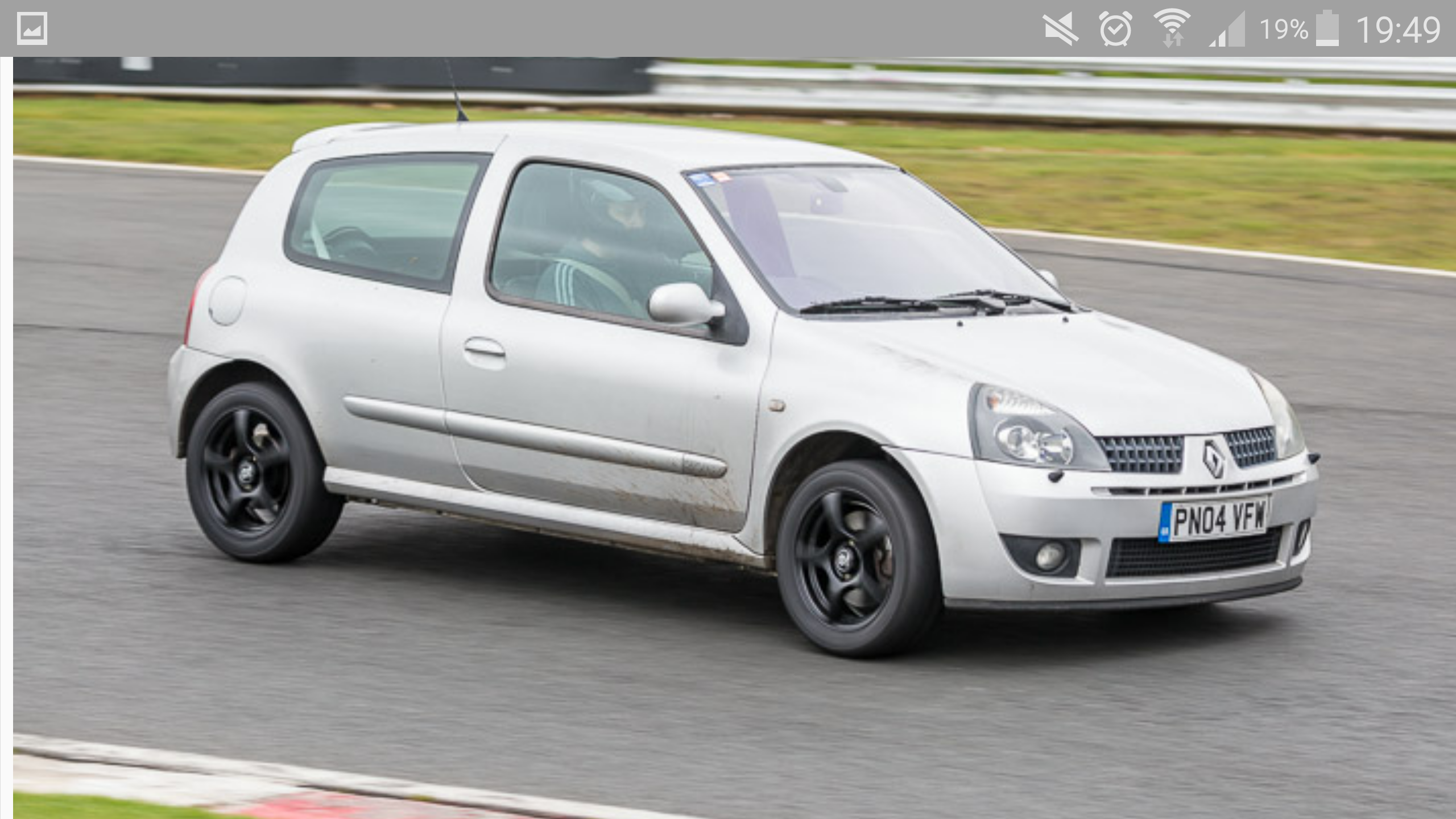 You can see the brakes starting to spark braking into Lodge, it was game over 2 laps after this.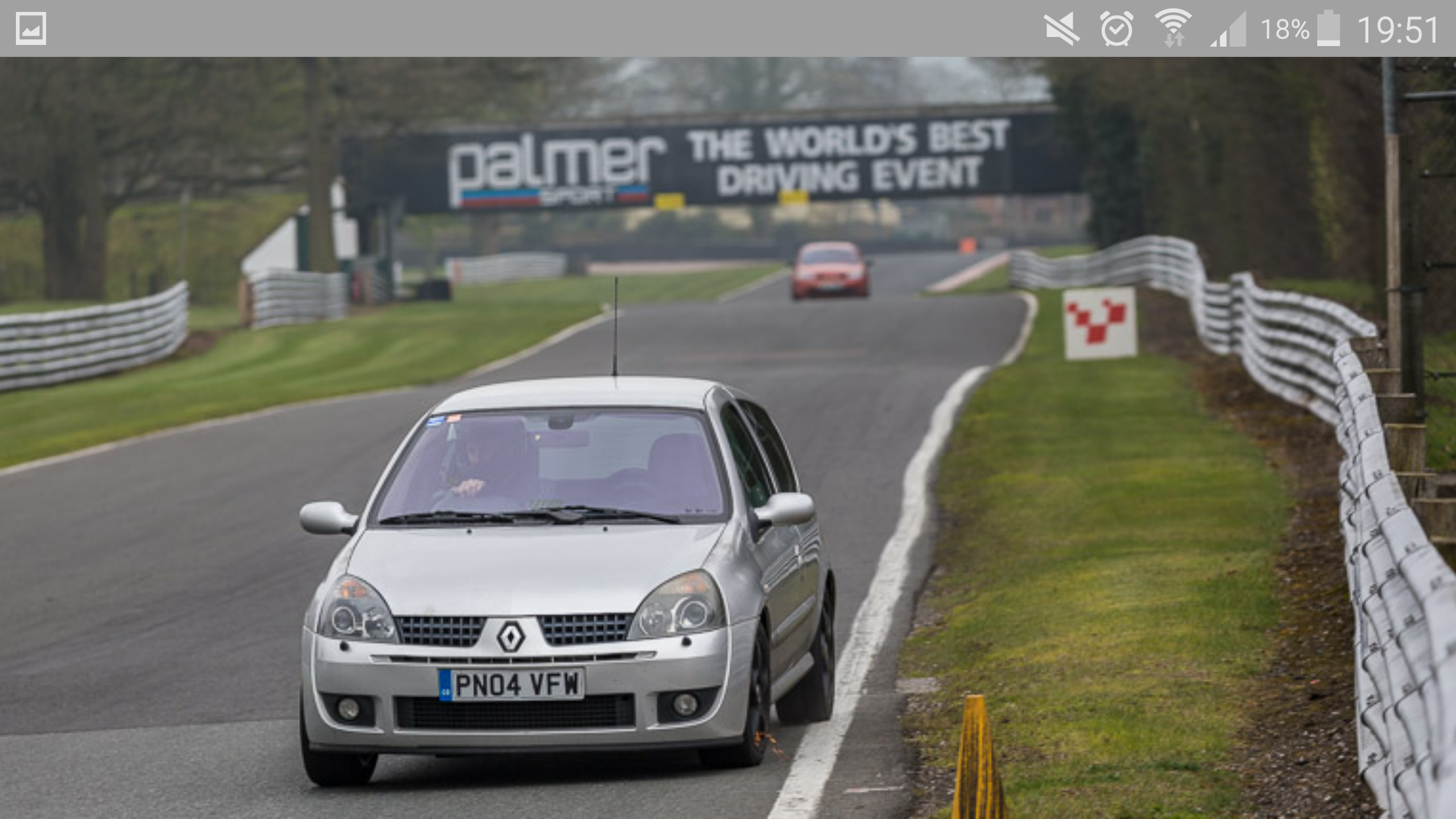 So next on the calendar was Aintree in May, first time we'd ever done this track and didn't know what to expect so booked in the Novice group, again the curse of the Clio struck again a few days before the day where the NSR ABS sensor gave up so this time I thought f*ck it we're doing it!
Turned out to be a really good day and the 50/50 bias really didn't cause us much issues on the day and probably helped with the longevity of the Ferodo premier OE front pads that where in this time.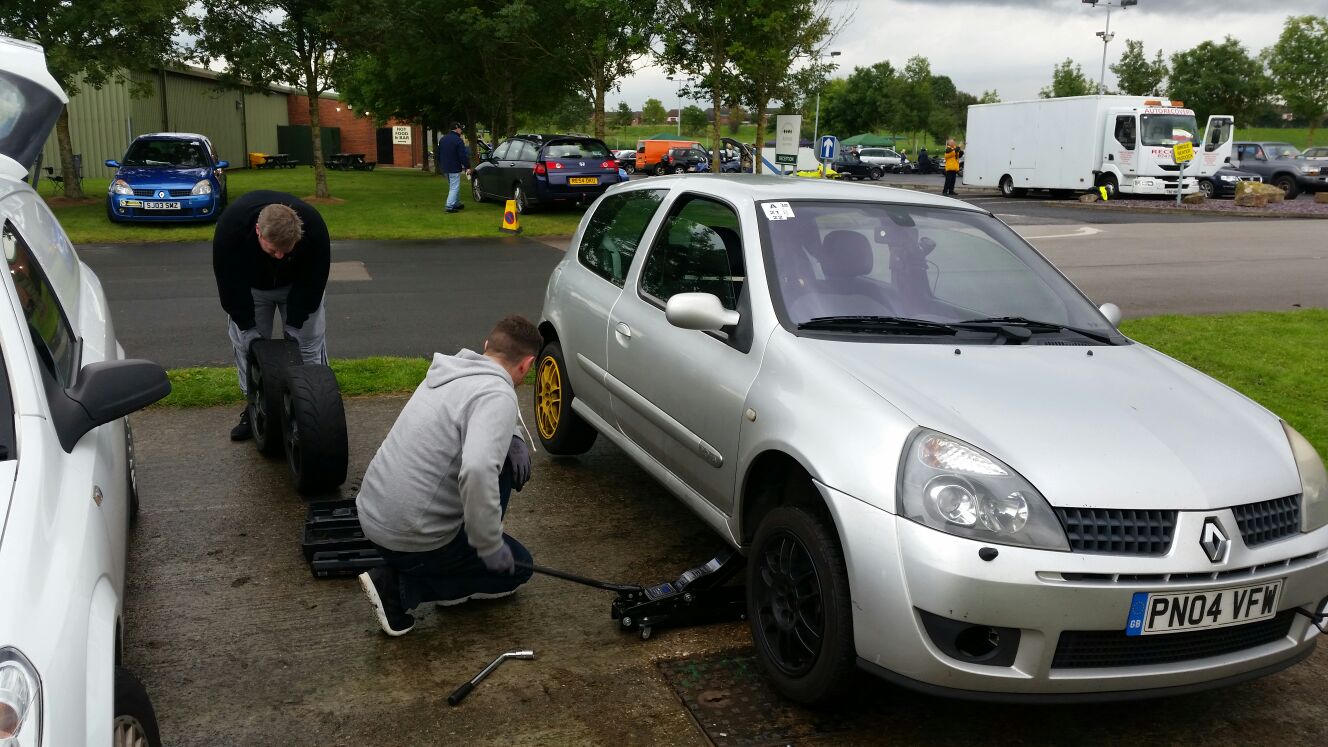 Mike in his pyjama bottoms 😂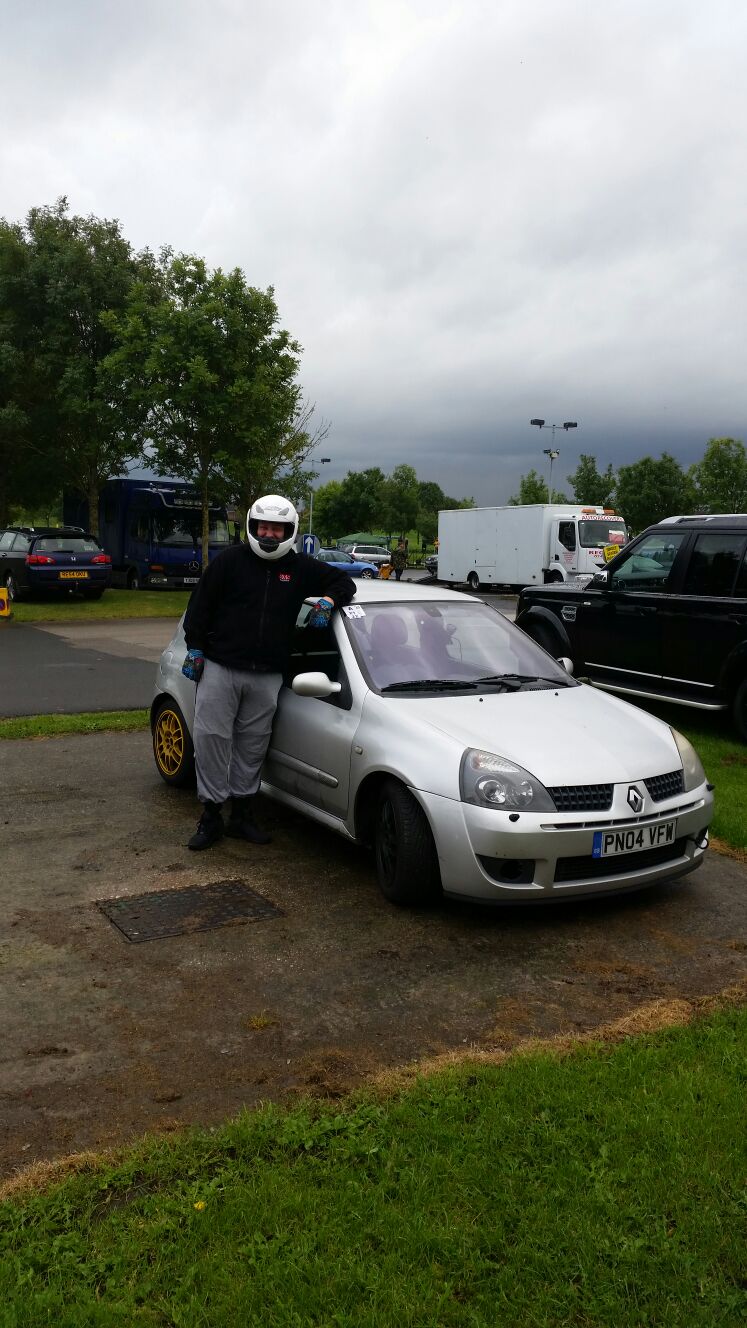 Me looking pleased with myself.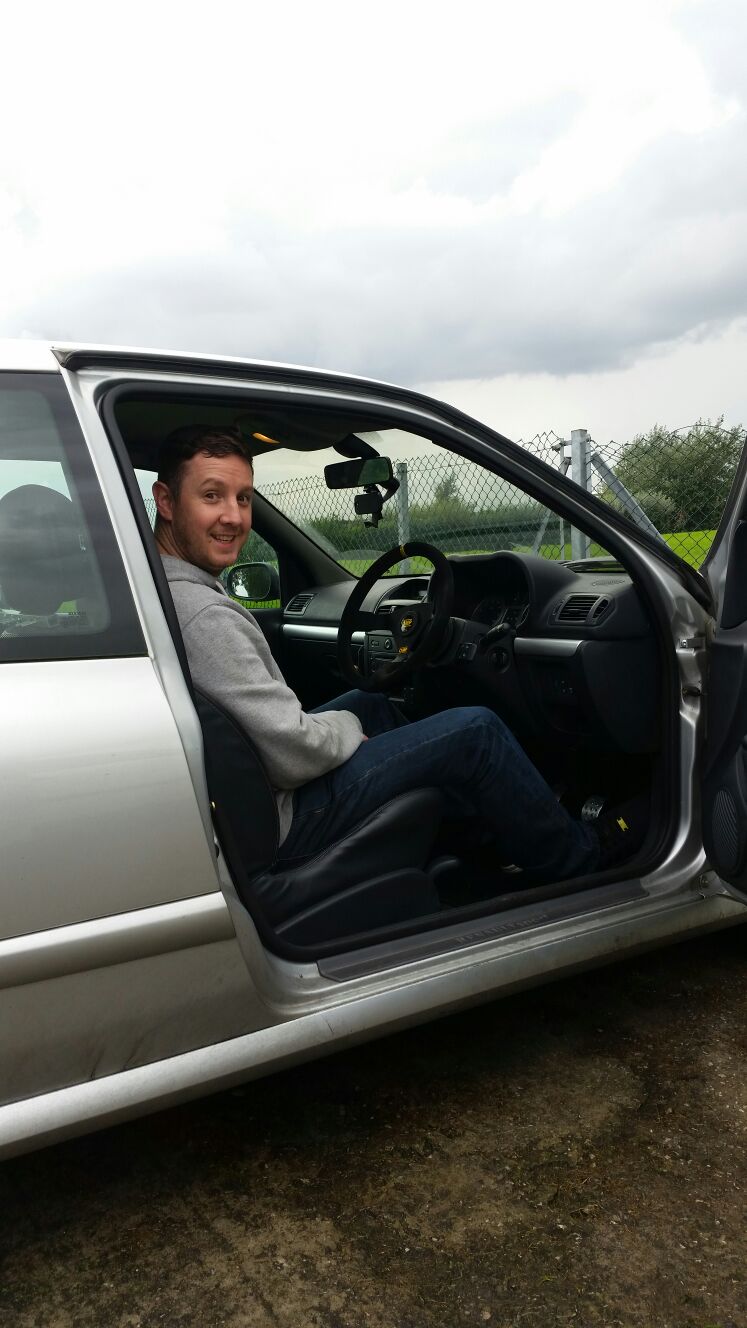 Crap quality video of the day.
Also you can see the 50/50 bias in full effect here from my mates camera in his 6MPS on the same session as above, I didn't even realise it was locking up that bad whilst driving, got worse the more I pushed through the session.
Will update the rest tomorrow...