I've been going a bit mental with projects recently. Normal life for me would normally be working away from home for 2-3 days a week and then racing in sprints and hillclimbs once or twice a month. Now I've been working from home for 3 months and I'm unlikely to have to travel between Scotland and London for the next 12 months I've got a lot more time on my hands. I'm also not spending any money or time on my hillclimb clio. So instead I've been spending time and money buying and hopefully selling some cars. I'm not looking to make huge profits. I just enjoy fixing up and improving cars. And to that end I've ended up with this.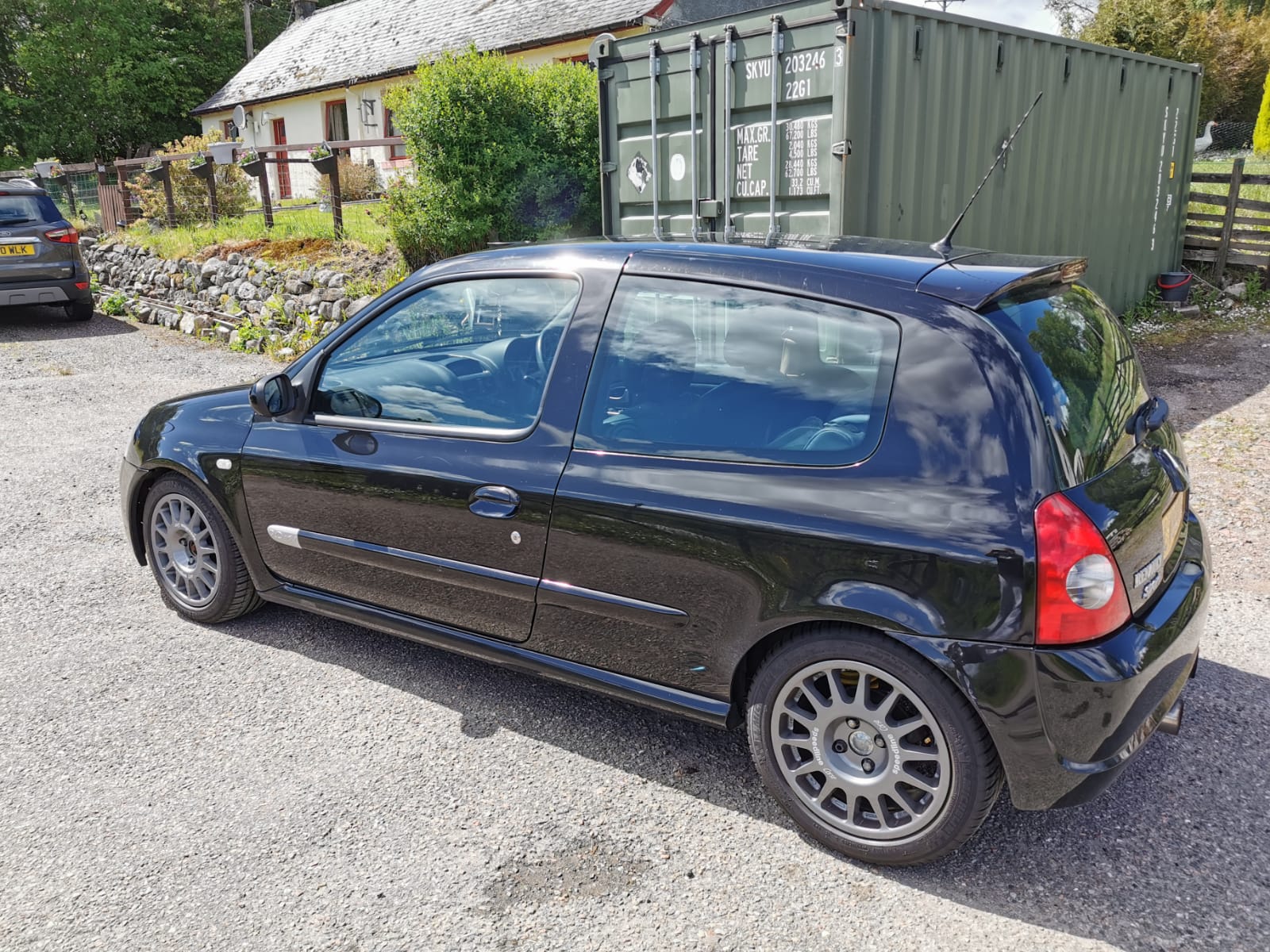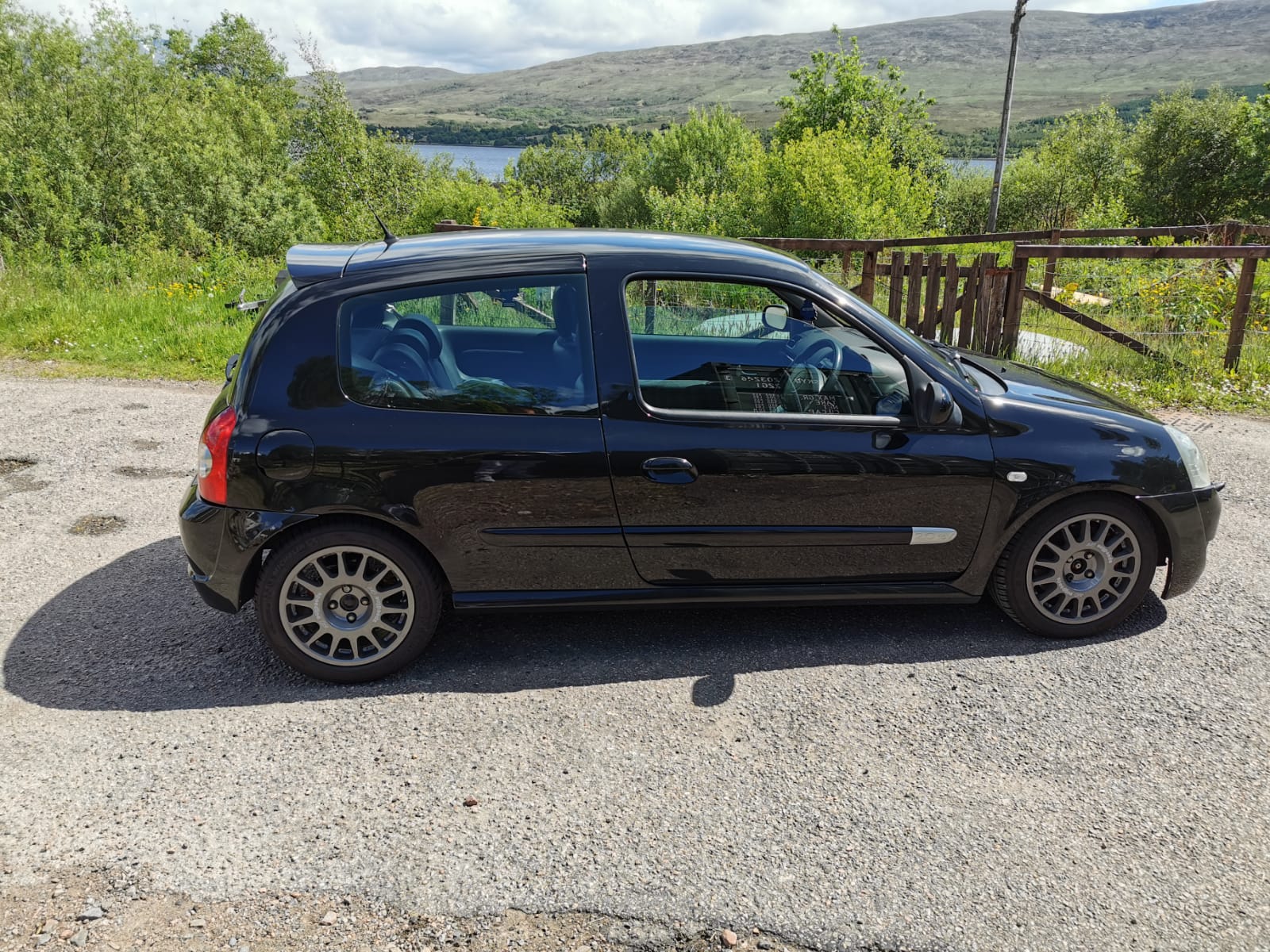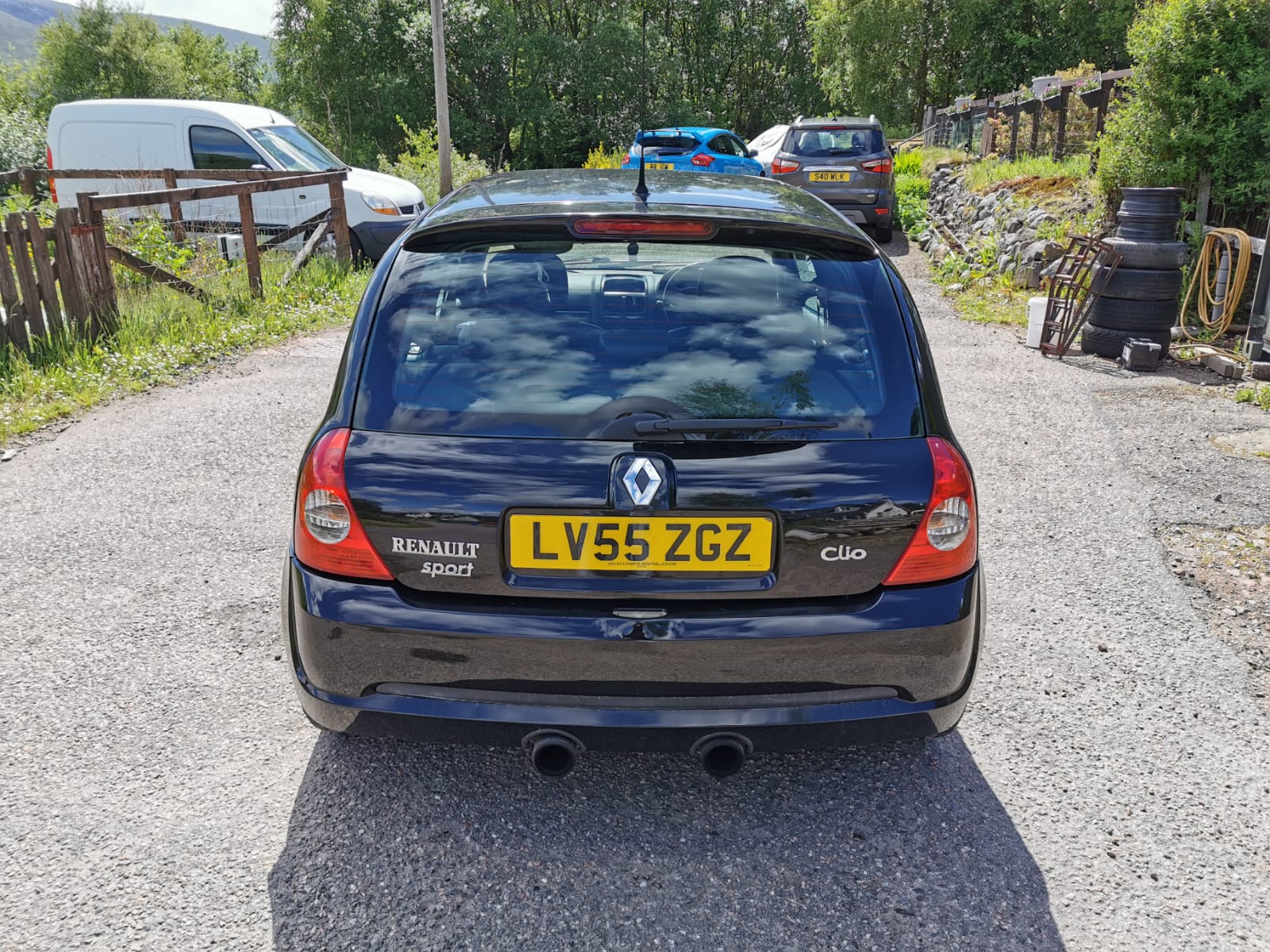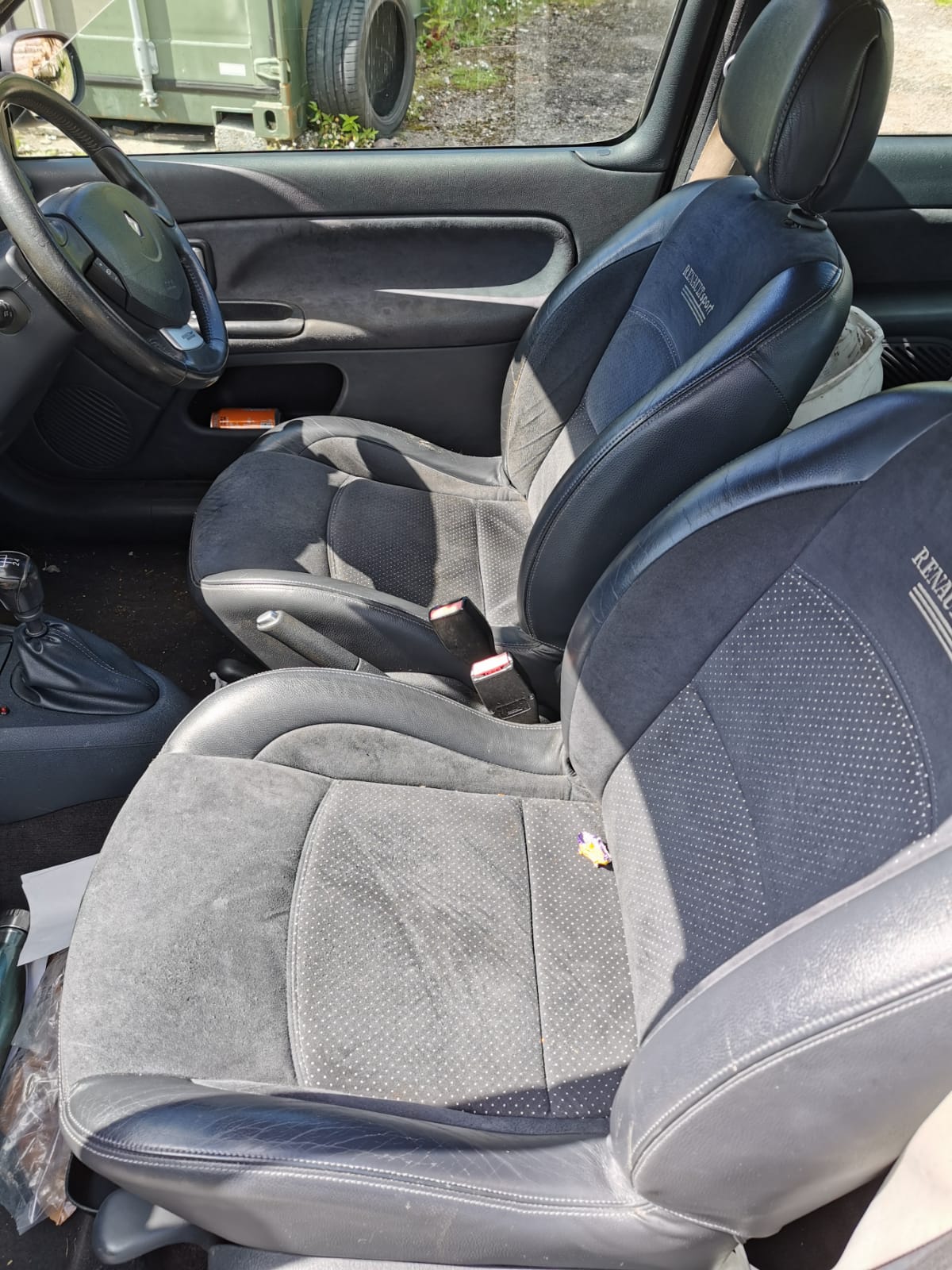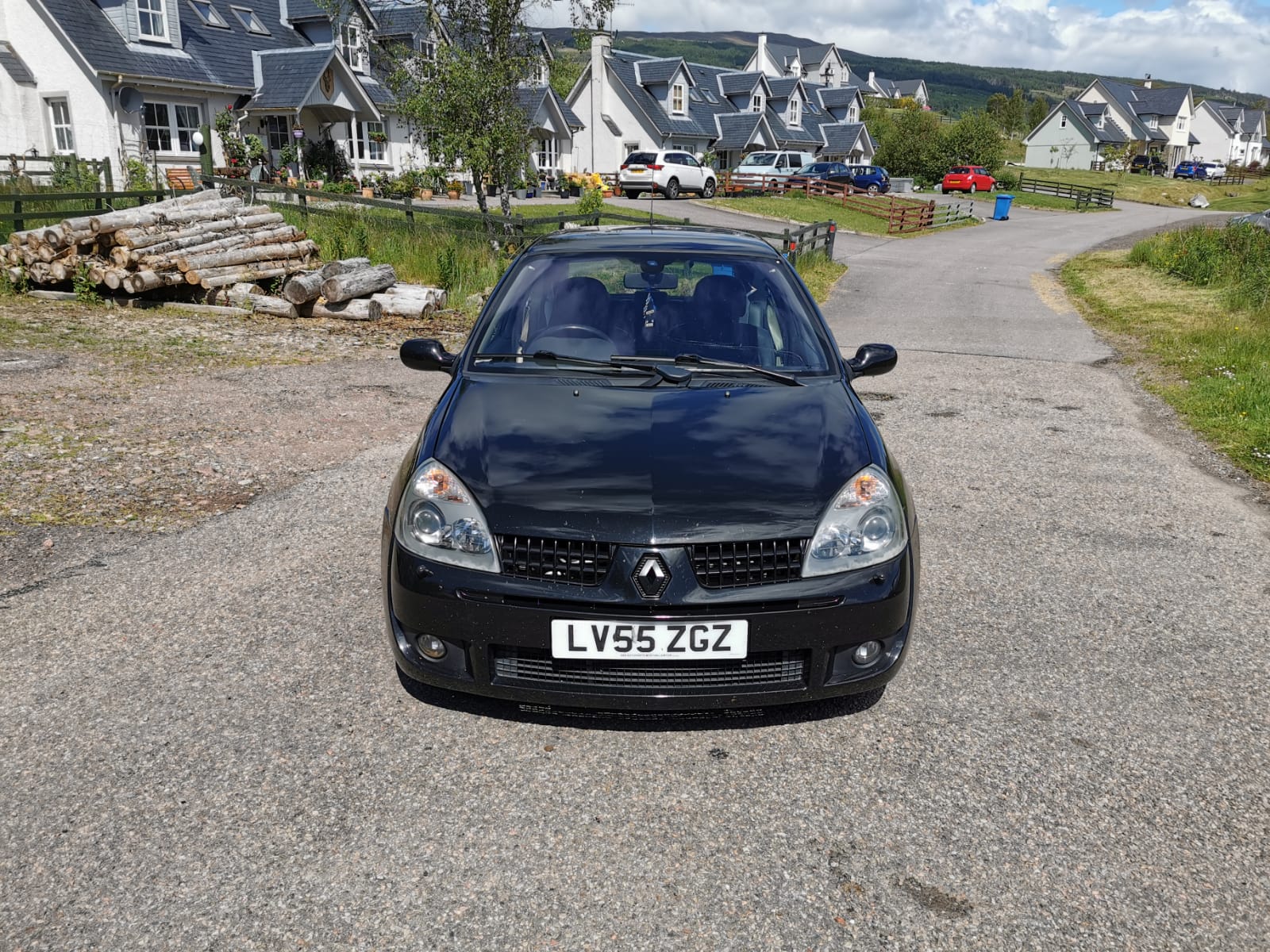 It's a relatively original 182 FF in black gold. Bought it off a guy in fort William in the Scottish highlands. Done the deal over the phone and sent the transporter to go and collect. The deal was for the car without the wheels as he wanted to keep them. So sent a local guy with a flat bed transporter with some turinis I bought off a mate on Wednesday.
Car arrived and it's pretty much as described. There are parts I'll be removing (like the intake) as I make it more standard road car.
Plan now.
Get rid of the apex lowering springs and put some cooksports on with new dampers.
Do the cam belt and aux belt and give it a full service.
Change the carpet. (Hole worn through)
Then options for the wheels. I've got a standard set of grey 182 wheels with good tyres that might go on. Or I'll paint these turinis up and fit new tyres.
Get the windscreen changed (it's got a big crack).
Hopefully all in for less than £2500 would be good and I can have a bit of fun and hopefully sell it on later in the summer. I'll do all the work up at my unit with a 2 post ramp which makes some time out from the house really nice and enjoyable.
I'll update as I go along.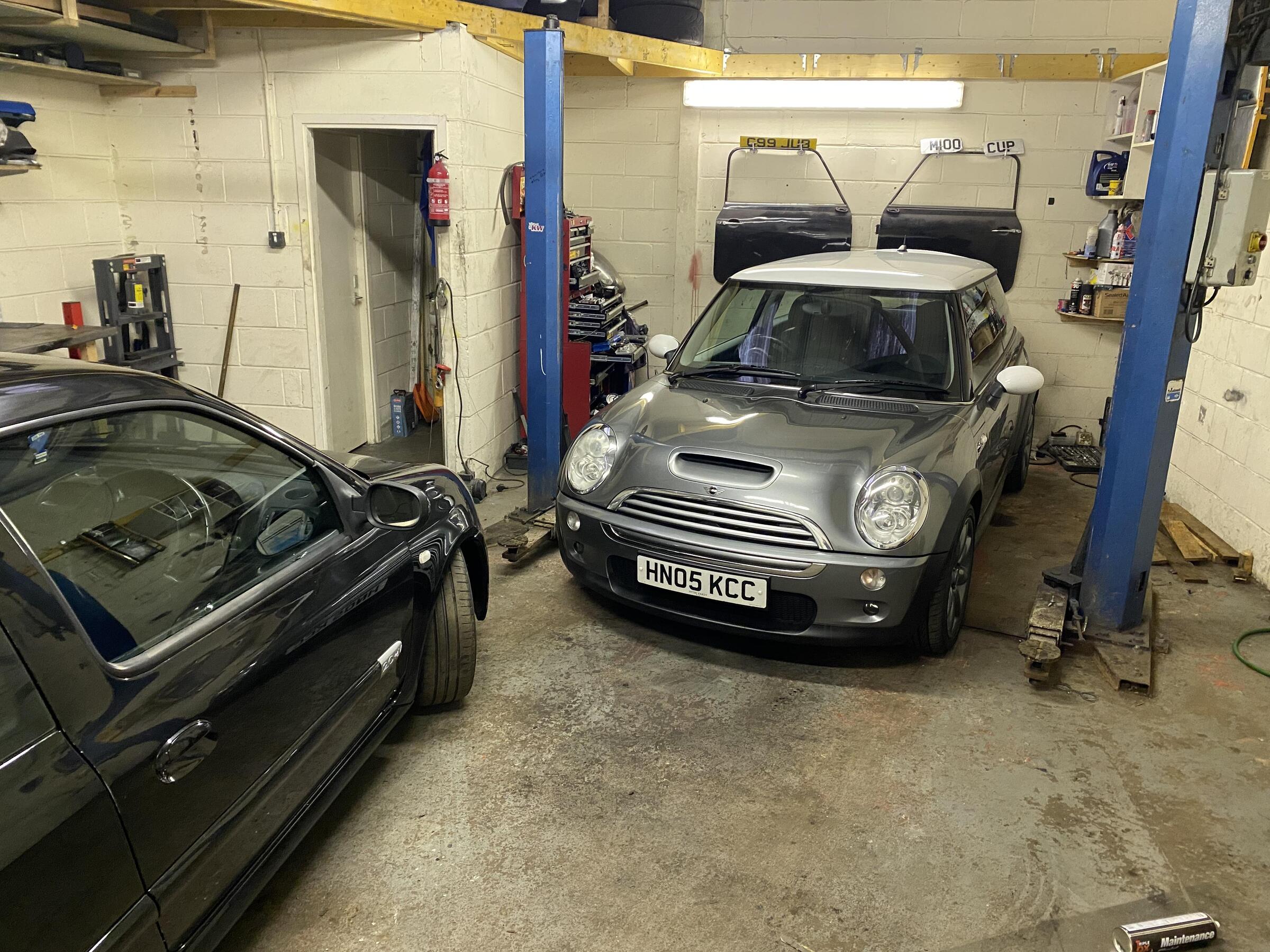 Sent from my iPhone using Tapatalk