Thought I'd start a thread on my new old car.
Ive been looking for something for the last few months swinging between cars much like the "what car I am looking at today thread"
I looked at an i30N which was very good and also made an appointment to test drive a Type R But the fuckwit dealer decided not to allow a test drive due to Covid blah blah then changed his mind after he found out I was ready to buy no px etc anyway I saw my ass and left a tad
Ive been looking at Boxsters for a while and missed out in feb then came lockdown and shielding my son and it gave me time to do some research and boy they can have some issues which nearly put me off. I also wanted an Elise but at 3 times the price of a decent Boxster I will wait until next spring as hopefully shouldn't loose too much on this.
I looked at a 3.2 which I was keen to buy but he increased the price and wouldn't budge as he'd had so much interest (yes it's still for sale)
anyway my car came up on boxa
.net and despite contact in an hour he already had a viewing.
However despite the guy saying he'd pay a deposit but didn't the seller (On here
) came back to me and I paid a deposit there and then and to be fair to the seller he said if it wasn't as described he'd give me it back.
In good old
@leeds_182
fashion I booked my trip from Urmston to St Margaret's (3 trains and a tube) north of London and set off last Saturday to collect it.
I must say it goes very well and the traction out of corners and bends is amazing, not that fast in a straight line but sounds fantastic as it has a Carnewal back box which is nice and quiet but sounds awesome when giving it some beans
Not taken any pics yet so used the ones from the add.
It has a great spec and only 2 previous owners and has the history right back to initial interest from the guy to the garage and spec sheets And how long it was taking from the build date until delivery and right up to date.
Its had new brakes, RMS,IMS,clutch, air con rads,cross over pipes etc so hopefully no big bills around the corner
Arctic Silver with Black interior, Black roof
Factory fitted options:
- Rare full leather interior option (incl the binnacle, door cards and centre console)
- Bose
- Heated seats
- Sports seats
- Bi-Xenon headlights
- PDC rear
- Twin pipe exhaust
- Sports steering wheel
- 18" Boxster S alloys (Crab claws)
I've put some small but significant modifications on it since purchase:
- Zunsport front rad grills
- Carnewal GT Exhaust (amazing sound, no drone)
- GT3 Brake Ducts
- Brake Calipers in yellow (Work done by Lepsons)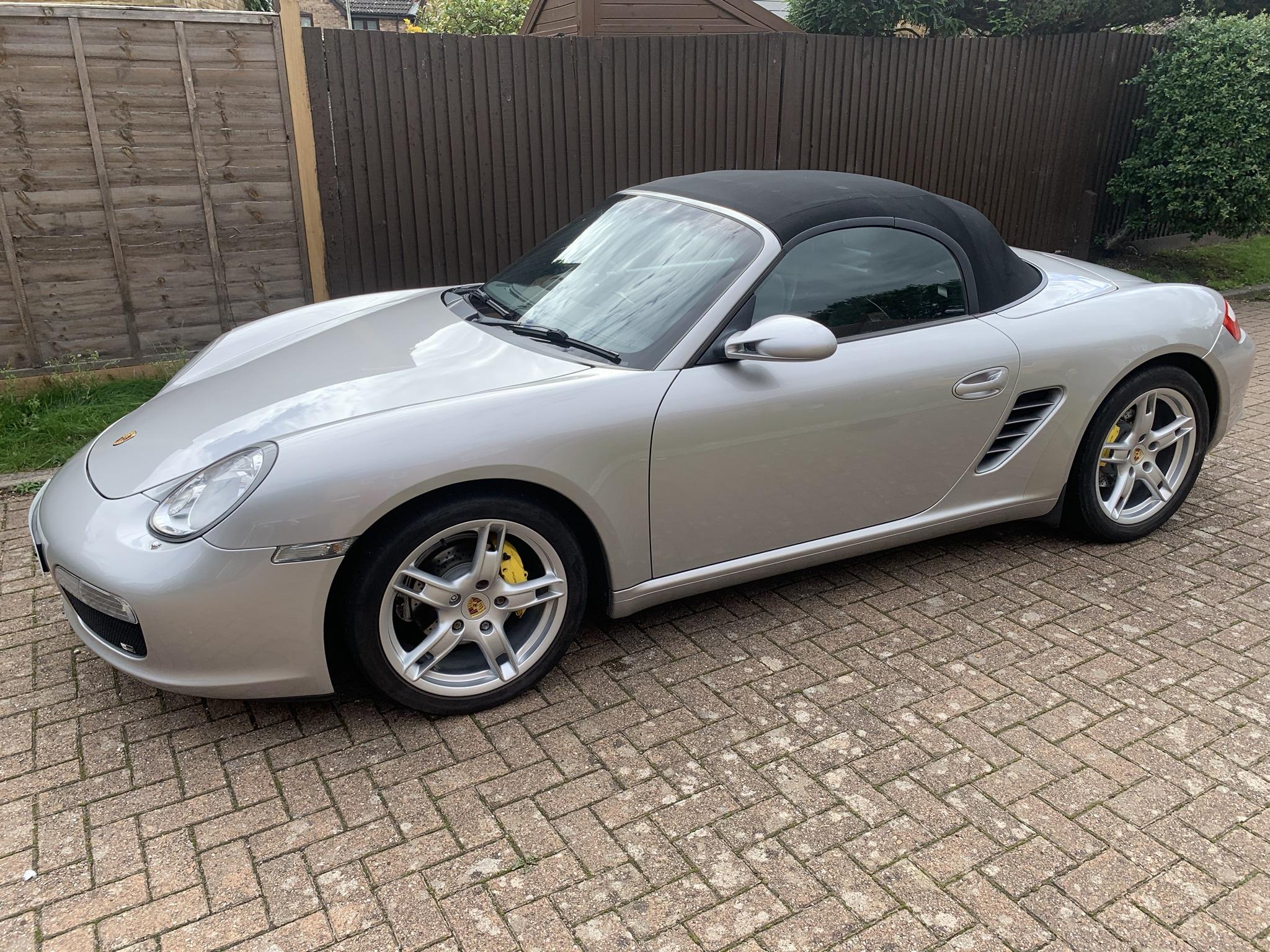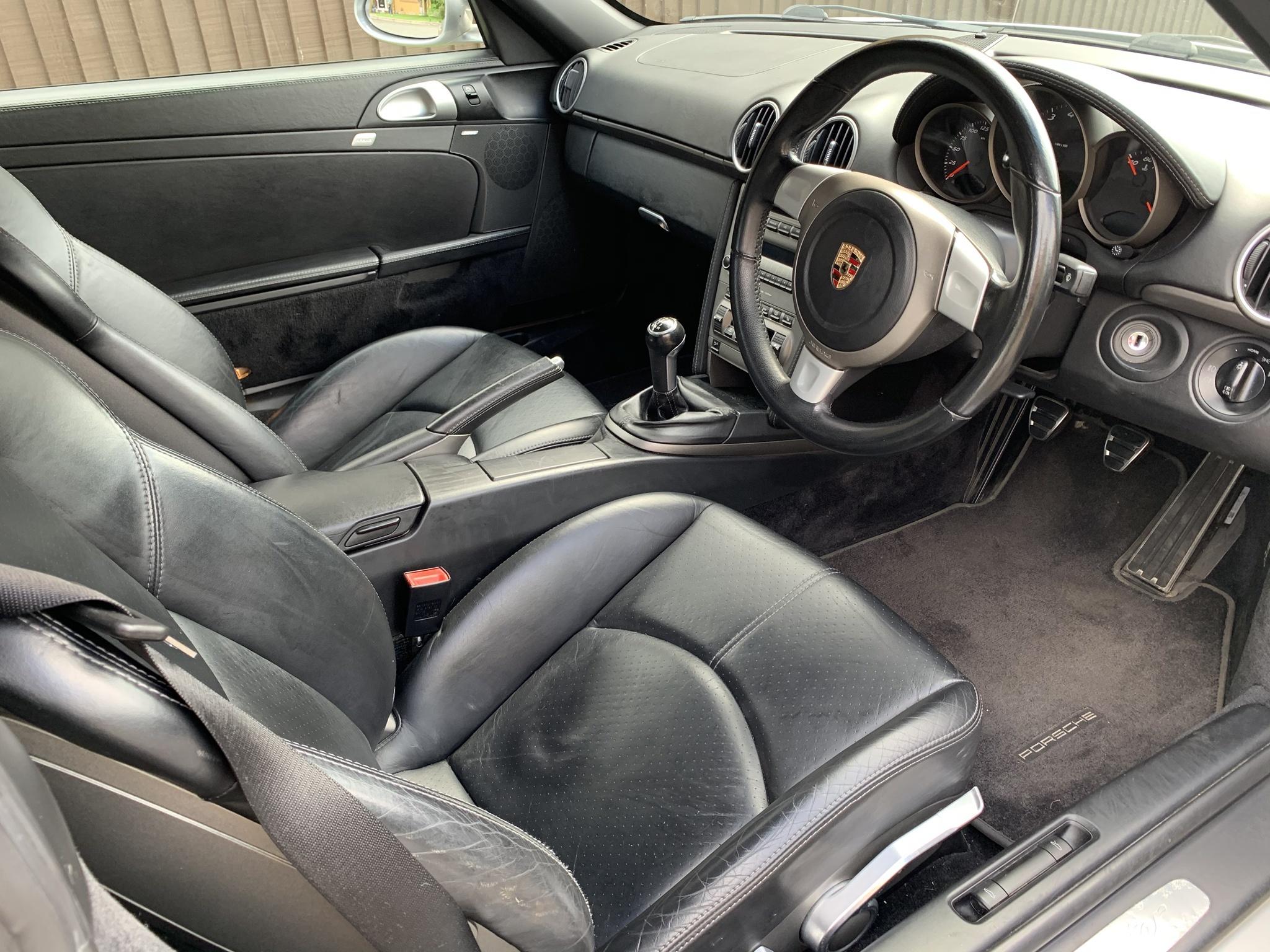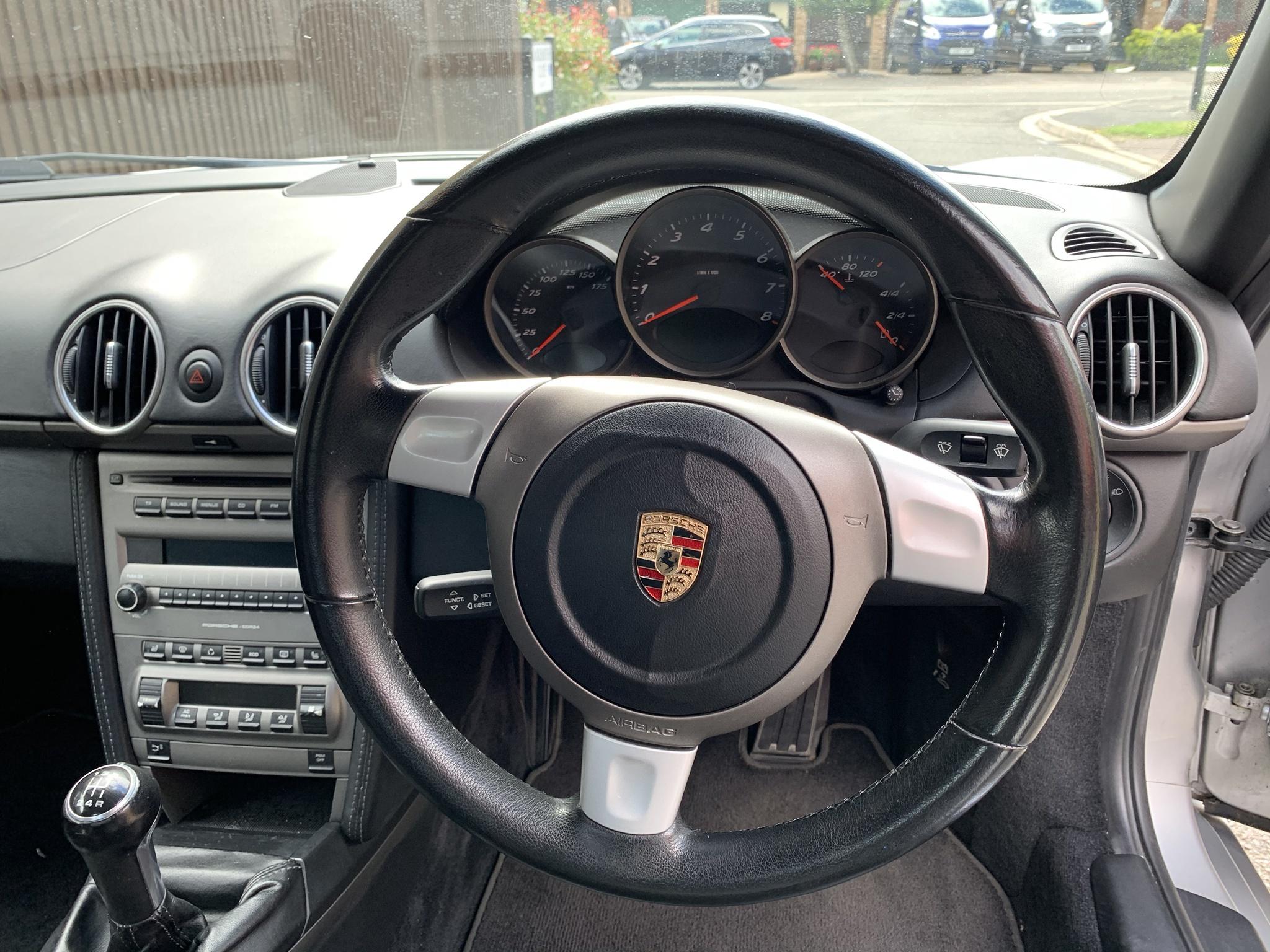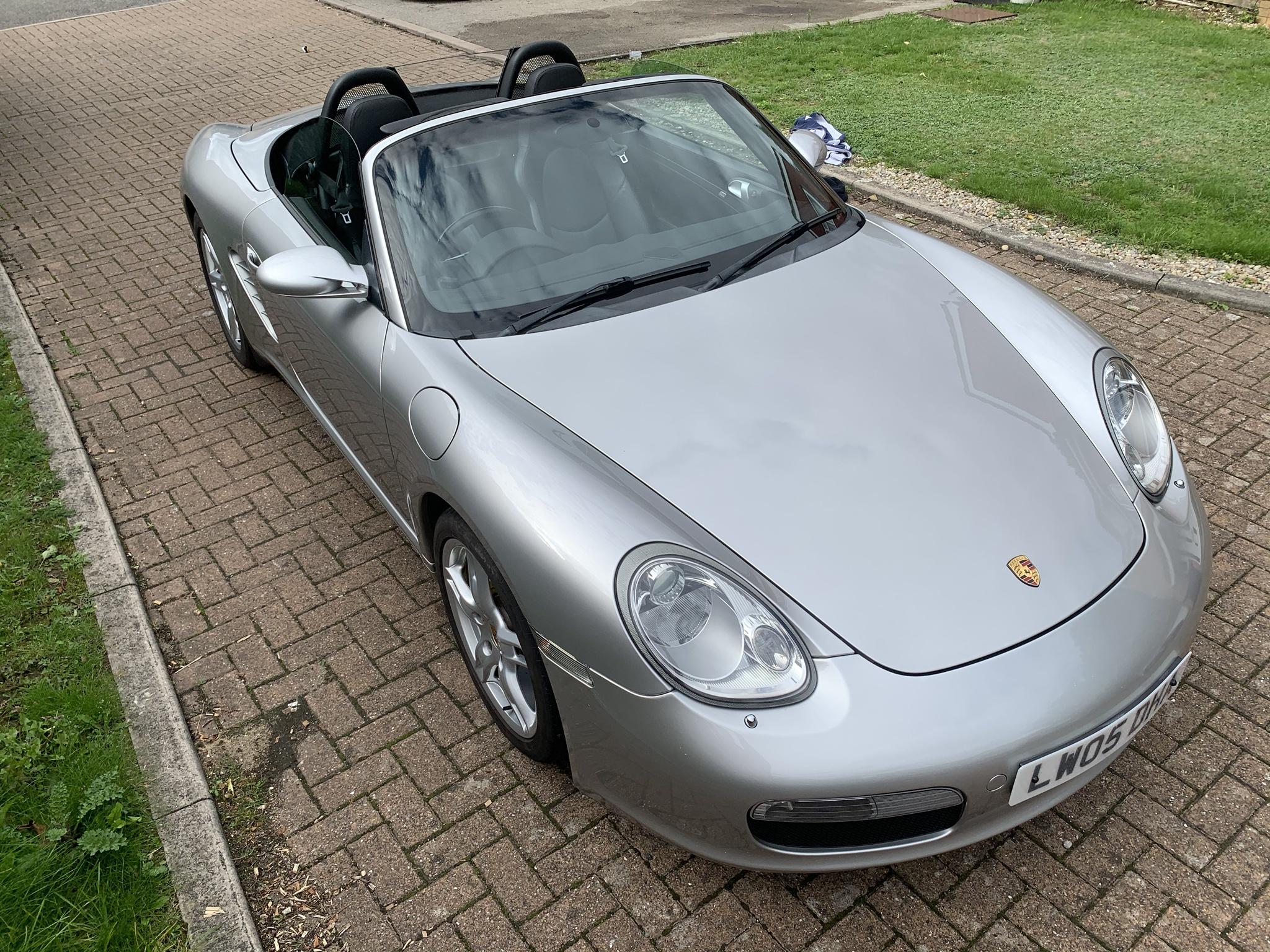 Last edited: