After having my coilovers fitted for a few weeks now today has been the first day of taking a full car of people. The rear has been fine no rubbing etc until today where it was scrubbing pretty badly so we had to swap cars.
Anyway, the back has always sat a tad higher but since getting home and checking my springs I'm a little concerned......I think the left isn't sitting incorrect, maybe looks like its twisted??
Left side: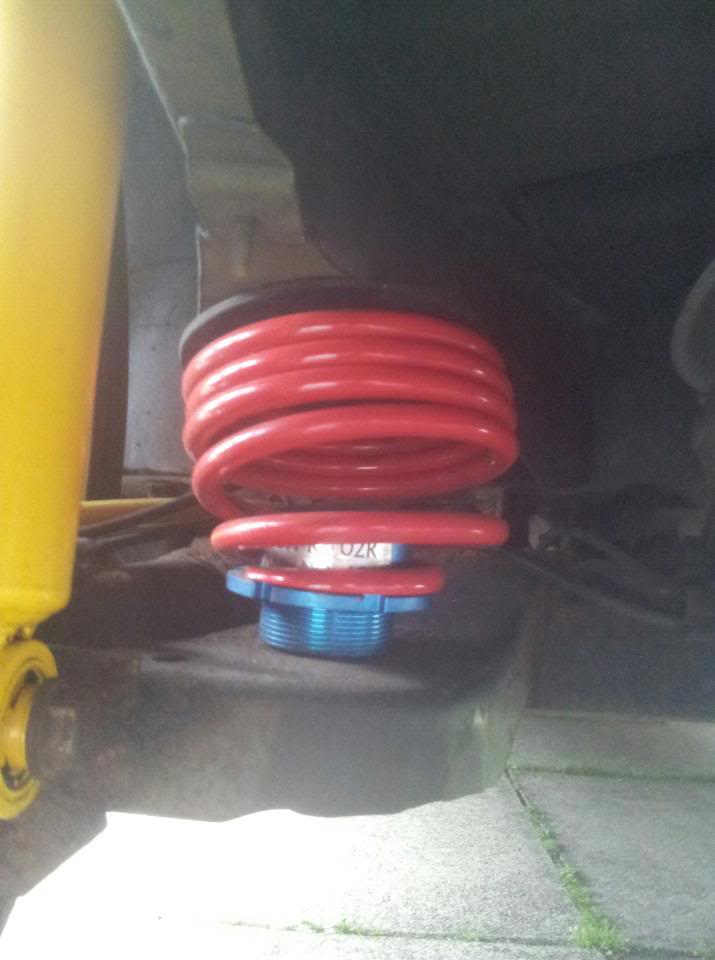 right side: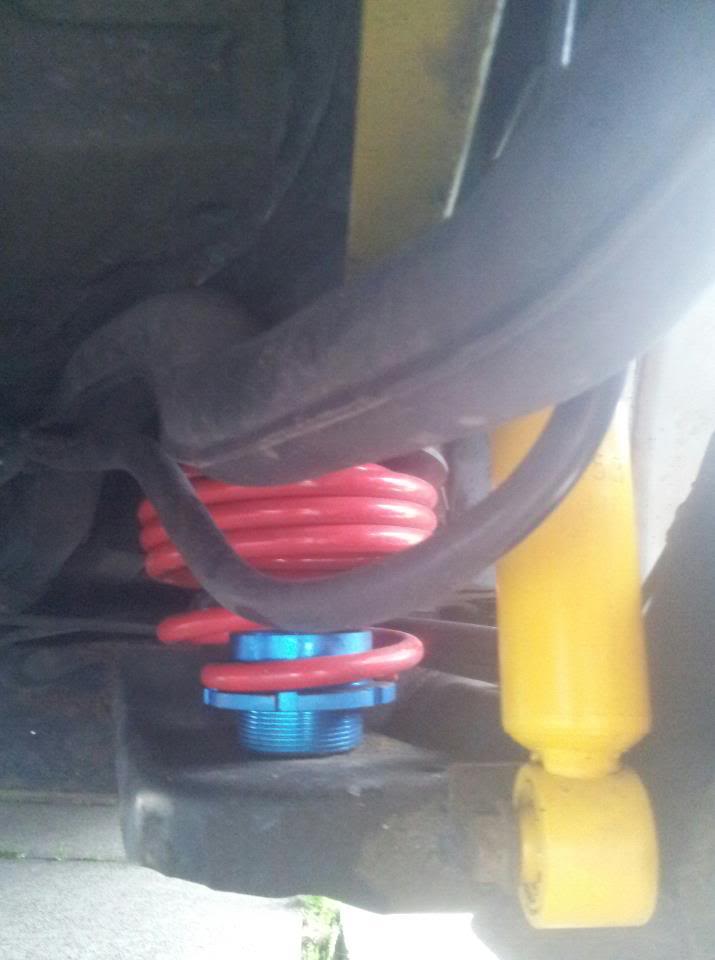 The car seems to sit a little lower at the rear now? I take it all the extra weight has settled the springs? Any suggestions on what I can do, I'm going to have it out and possibly re-place the left spring tomorrow after work.
Cheers,
Mark