Well here we go!
After my love affair with the track spec 172 which became one of the flagship cars on this forum a few years ago, i spent a few years pootling around in sensible cars. Notibly Toyotas! I went through an Aygo, and an Auris, both brand new, and then an 08 plate yaris SR. I have to admit Toyotas are great cars. None of the 3 ever skipped a beat and no issues what so ever.
About 5 weeks ago i randomly had an urge to look for a new car again, and was set on a BMW 320d. I even found the one i liked. On the way home however i spotted a Racing Blue 200 in Motorline Renault Maidstone, and fancied a test drive. I didnt actually wanna buy it, just wondered how the compared the old much loved S22 JGS.
Well, i fell in love, and half hour later i have agreed terms and filled in paperwork. And my mrs says i act on impulse. No idea where she gets that from.
So here it is. Before i got my cleaning hands on it of course, anyone who remembers me will know i would class this car as a mess detailing wise.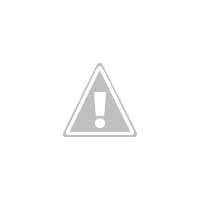 Part of my decision in buying it was that it WASN'T the cup model. For some reason there seems to be a real feeling of high horseness amongst Cup owners with the 197 and 200's. Personally i think with a few modifications, the non cup is by far the better car. More so than the FF with the Cup Pack. As a start, the interior is much better - softer dash, better steering wheel etc, and i love the fact it DOESN't have red calipers.
So whats happening to this one?
Well, still slightly undecided. One things for sure though is that it will be another Mark Fish car. It is already booked in for 2 weeks time to have the cup dampers and H&R springs fitted.
One thing i have definately decided after discussions with Mark is that coilovers are not the route for this car. Im older than i used to be, have a mortgage etc, so constant track days are not going to feature. We both feel that cup dampers, with lower springs is more suited to the road, and the very occassional track day.
Wheels - i am unsure on. I am on the lookout for a set of the speedline wheels (the road version of the cup racer wheels), and i want to have these done white. This will depend on how the standard wheels suit the car once its lowered. right not im not overly keen on them. The one problem with the speedlines is everyone has them. They have become the new Turini lol.
No doubt there will be other things in the pipeline.....at the moment, current thinking is:
- Panel filter, followed by ITG Maxogen at a later date
- Oreca race exhaust
- Schrick cams, or possibly ITB's at a later date
- Ported and matched inlet manifold
- 64mm throttle body
- RS Tuning remap
- Braided brake lines
There is of course another option once the warrenty has run out, which makes most of the above irrelevent. Dropping in the Megane turbo lump which a few people have done. I beleive K-Tec can do it, although i never have, and probably never will trust K-Tec. Any work will of course be done by Mark Fish.
So there we go. It could be an interesting journey again.