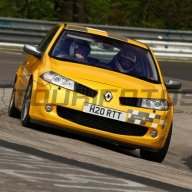 South Central- West Berks
ClioSport Area Rep
Plan for this meet is to have a curry, chat and then take some photos.
The curry will be 7pm at
Massala, 43 Victoria Road, Woolston, Southampton, SO19 9DY
and has been recommended by Bodge! who says it's EPIC so should be good! This will be the
1st South Central Curry Club
meet which I'm planning to hold once a quarter.
Once curry is finished we'll be heading across the bridge to Ocean Village to a decent location(s) for photos.
Pictures from last photo shoot in Southampton
I'll be booking a table so can you add your name to list to give me an idea of numbers please.
Cheers,
Tim
1. atouba
2. Megzy
3. Fletcher
4. wonky striped bandit
5. tom172cup
6. toomer
7. Toomer89
8. sj- (hopefully you can do a Sunday)