I thought I'd start a thread for my 172 Cup race car.
I bought it x3 years ago after emailing as cheeky offer on EBay.
The guy had just sold his IT business and was buying a McLaren instead.
He was happy to take a lower offer just to clear some space.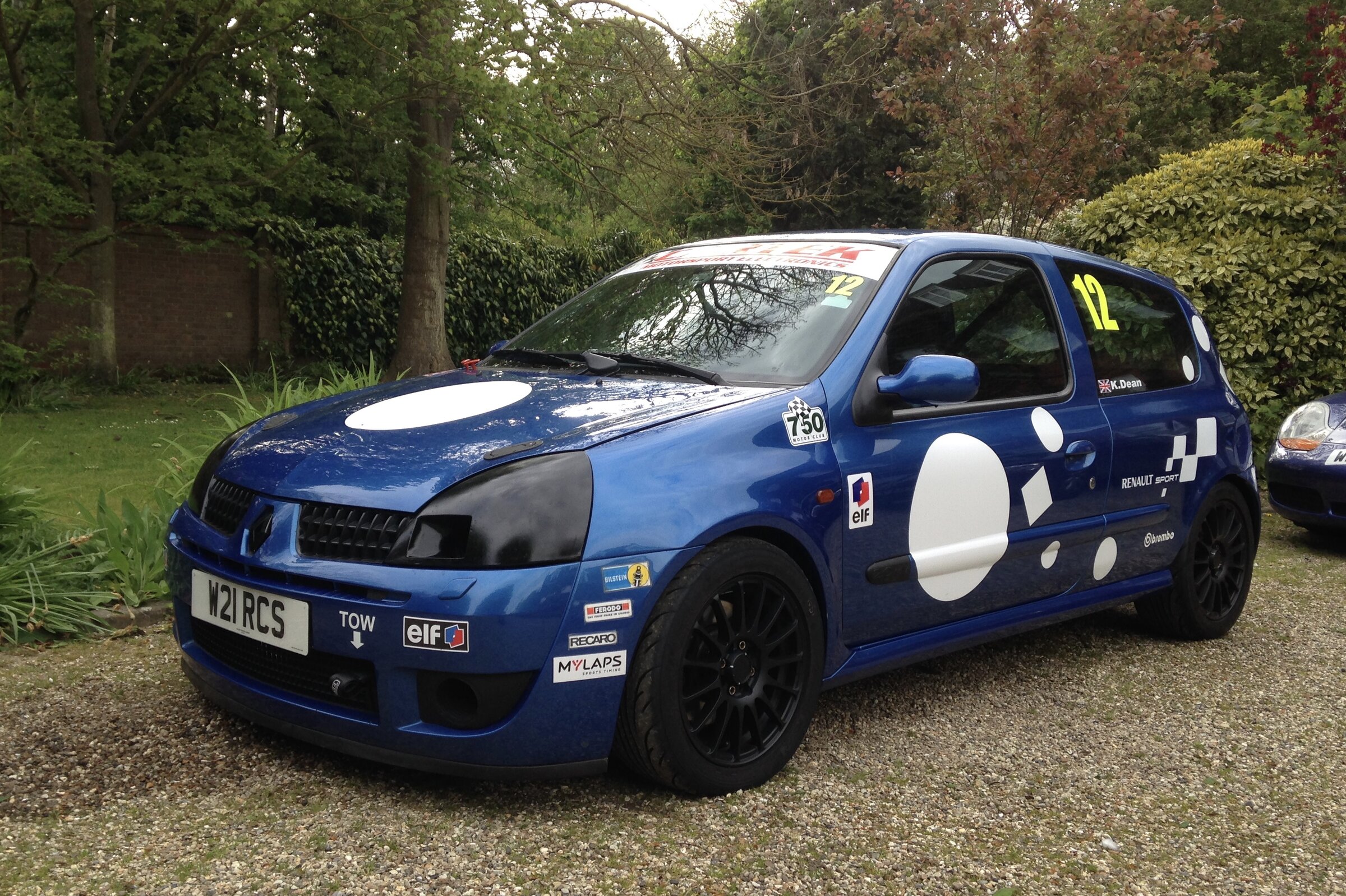 I used to race an E36 M3 in the Toyo Tyres Racing Saloons Series and made some good friends there so I decided to make the Clio eligible to their regs.
Aside from some good lads, and strict driving standards, the TTRS series tries to keep costs down so the cars can't be made too powerful or too light. This prevents the chequebook racers dominating.
Fortunately the car was pretty much ready to go : Saftey Devices cage, Recaro seat, gripper diff, 197 cam, Ktech exhaust and Bilstein dampers.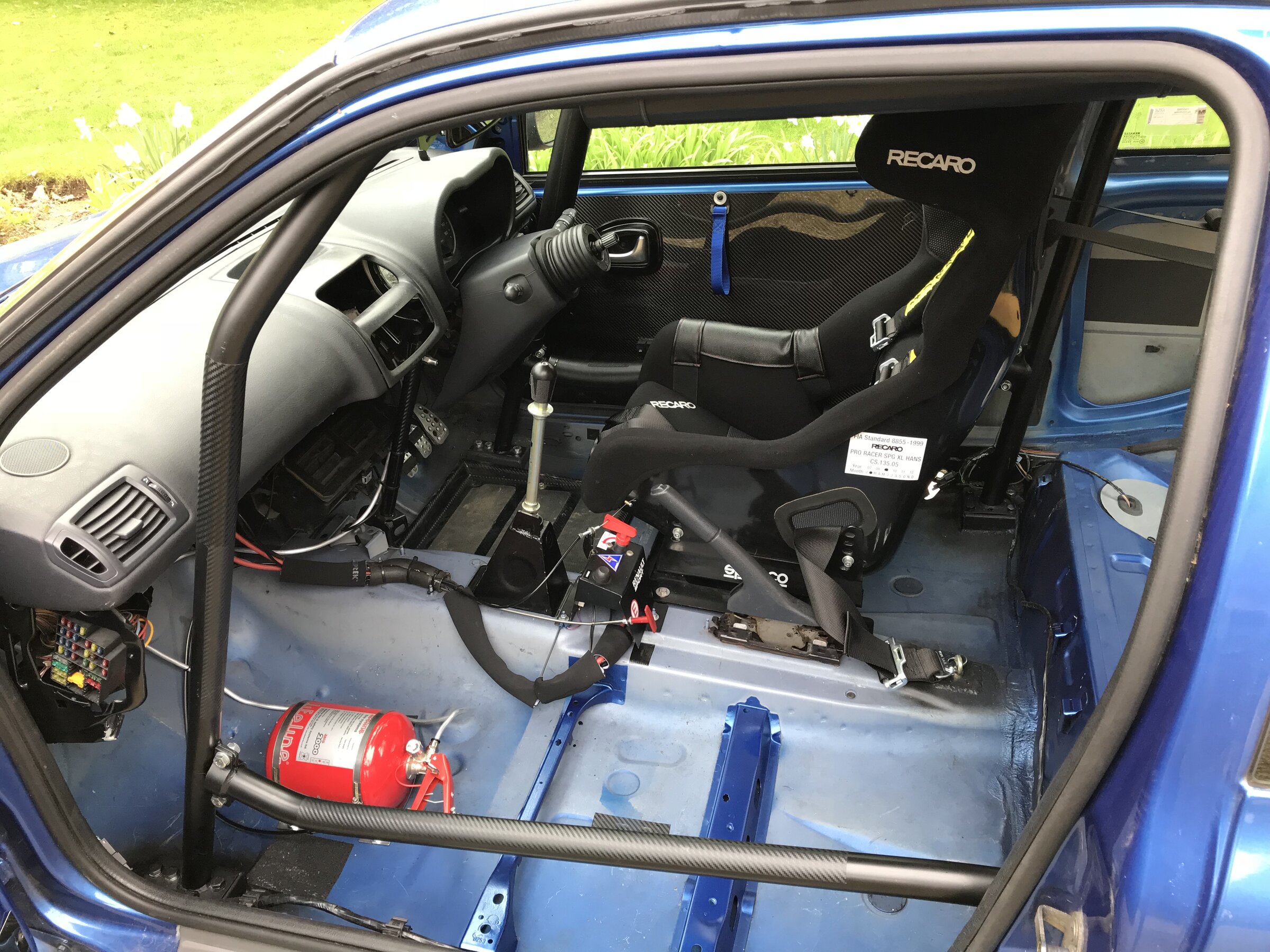 To avoid the hassle of a trailer I got the car through an MOT (it needed a horn). Amazingly the car passed without headlights- there is a thing called a 'daylight MOT' - who knew?
I entered a race up at Donington and just drove to the track, kicked the tyres and stuck a number on window.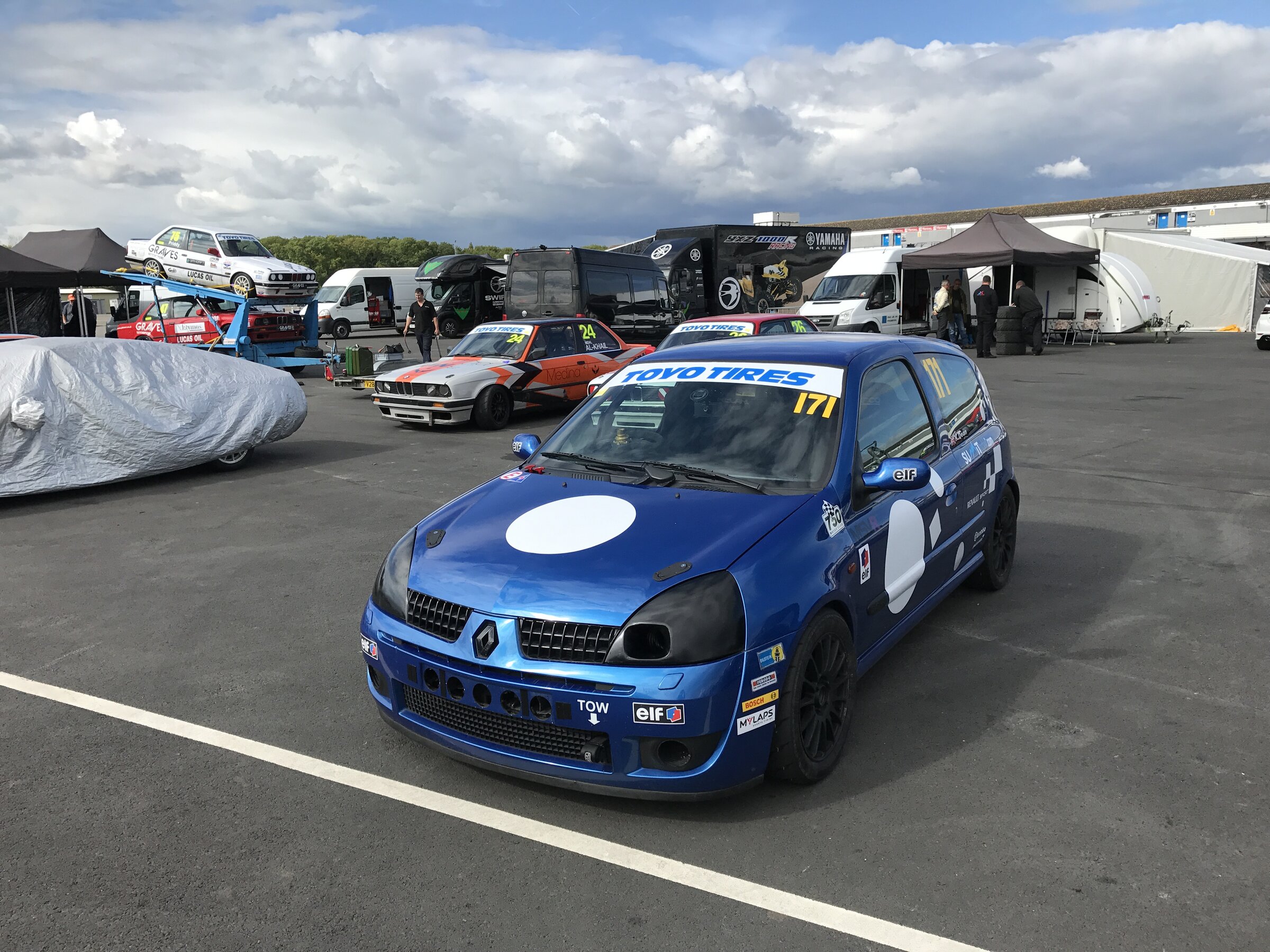 Unfortunately the cool headlight blanks weren't legal according to the race regs (you must have working headlights) so a quick call to ECP had x2 headlamps delivered to the paddock an hour before the race.
Some quick spannering aided by a couple of mates saw us fit the lights in about 30 minutes.
This proved a good move as the second race of the day finished at 6pm so I'd be driving home in the dark. Headlights always useful in the dark.
I'd never raced a FWD car before so I was pretty bad but had some great battles in the midfield.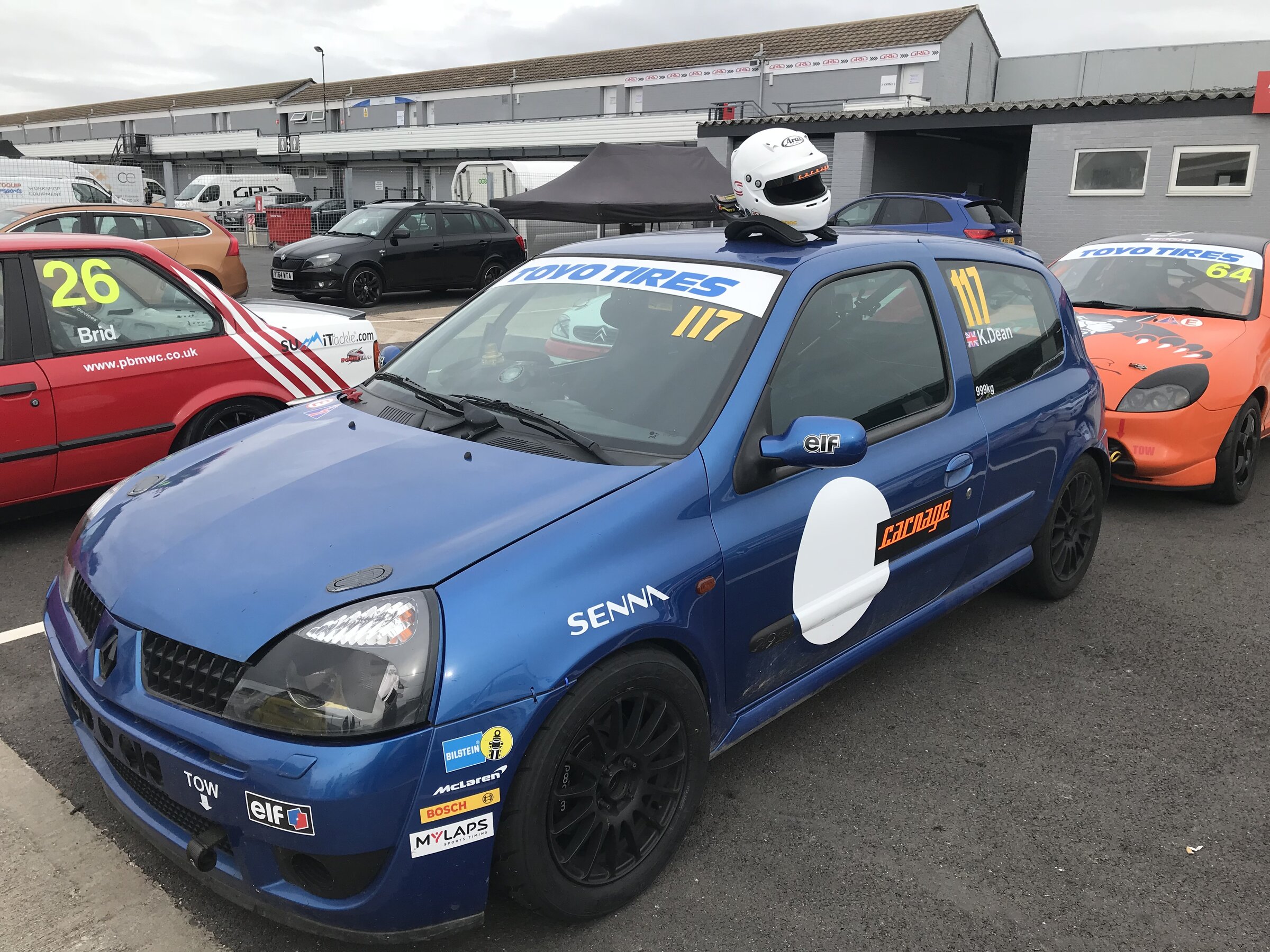 Despite not knowing how to properly drive a FWD race car, I had a ball.
Now time for some modifications and driver training.
The main area for improvement were the brakes - I was getting some fade after a few laps. So I went for the Wilwood four pots upfront with DS3000 pads.
I booked a trackday at Silverstone to try them out.
What a difference!
With increased confidence I could really attack in the braking zones and Chuck the car into the tighter turns. Much more like it.
As it happens Chris Harris was on the same trackday testing a 650 GT3 car against a McLaren Senna!
As he went past me on the Hanger Straight I had to glance down to check I hadn't left the handbrake on. That Senna is a proper car.
If you watch Chris' video from the day, I'm just visible through his windscreen in the end shot.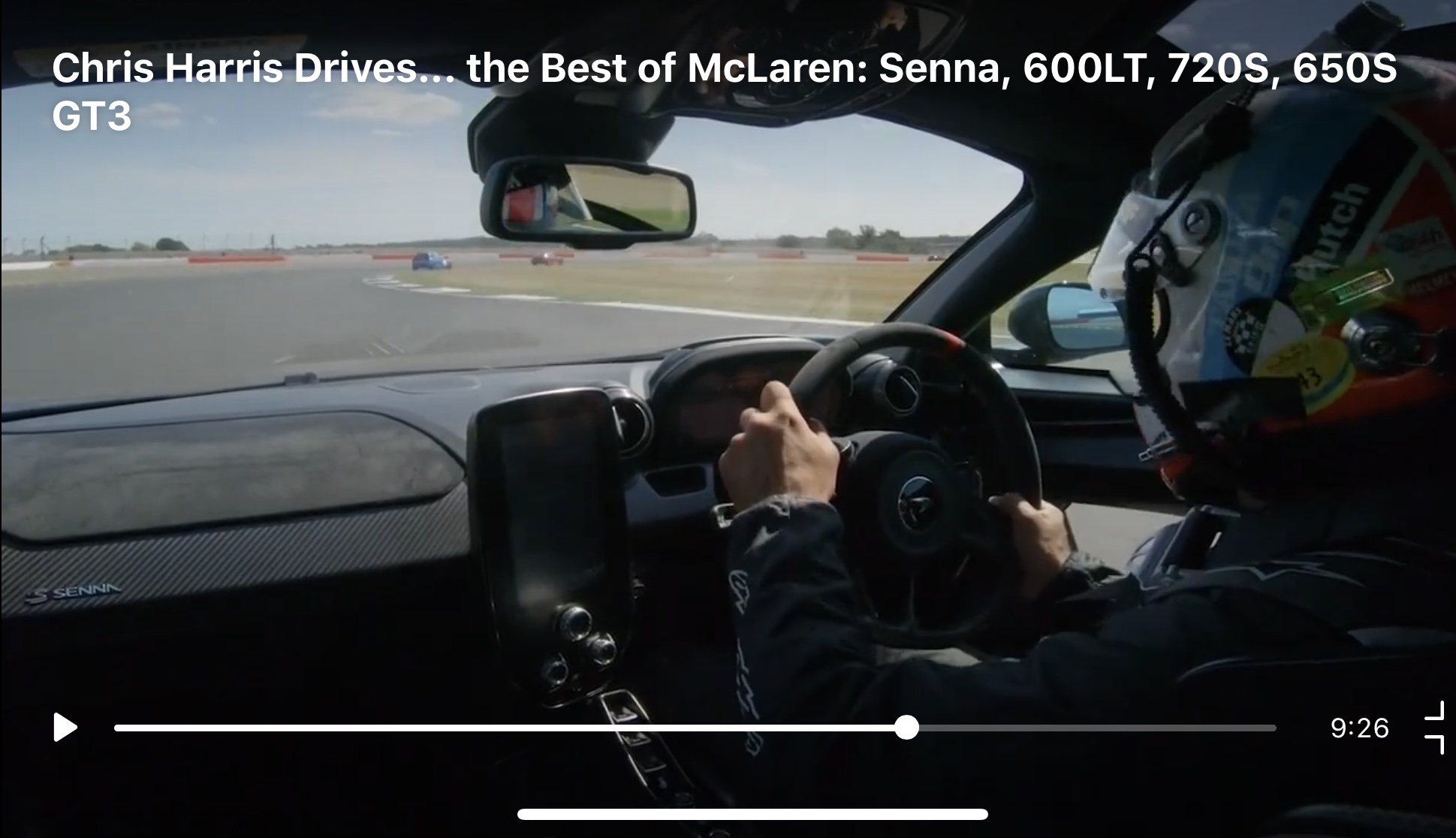 More great data gathered from the day though.
Next stop - more modifications. The goals were: taking some more weight out of the car and improving turn in even more...
I'll continue the story tomorrow.