Hi All
I'm looking for some advice on ordering the correct sills for my 05 plate 182. I was going to order these: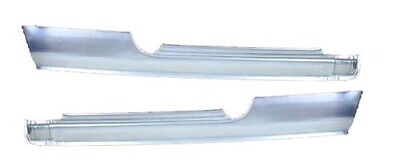 Renault Clio 1998 - 2009. Full Sills 1 Pair. Classic Car Parts Direct. Add to Favourites. Easy To Fit. 1 x L/H Passengers Side & 1 x R/H - O/S Drivers Side.
However the ebay fitment checker says they won't fit
I contacted the supplier and they said that's what's on their system.
Suppose my question really is are the sills on a 182 any different from a standard mk2 2 door clio? Thought this would be quite simple but it's proving to be more difficult than I thought
Can't seem to find sills to fit the 182 anywhere. I just assumed the 182, 172 and standard 2 door clio mk2 would all use the same sill part?
Any advice would be appreciated I'm new to Clios and just starting to get the parts ready for my rb 182 project. Cars now booked in for a front end respray and I'm also getting any bodywork attended to before getting it fully undersealed. Will be sure to start a thread once the work starts