Evening all, been a lurker on the site for a few months now so thought id say hello. I currently own 2 clio's (well one belongs to the Mrs but il be doing all the work), hers is a 2001 1.2 8v authentique on 83k in capsicium red (be it all diffrent shades at current), which I bought for myself a few months back. bought for a steal at £300, needing an m.o.t, bonnet (had come up on the previous owner whilst driving) and a drivers door, but was an ideal cheap run around after owning a corsa B (which funnily enough the Mrs had aswell) and just to add, they are awful awful cars. flew through the m.o.t without as much as an advisory, and was used to get to and from work whilst I made plans on what to do with it. over the 4 months I had it, I got some alloys which I refurbed myself, a clio sport spoiler which i got for a tenner, L.E.D sidelights, and a back window full of stickers =p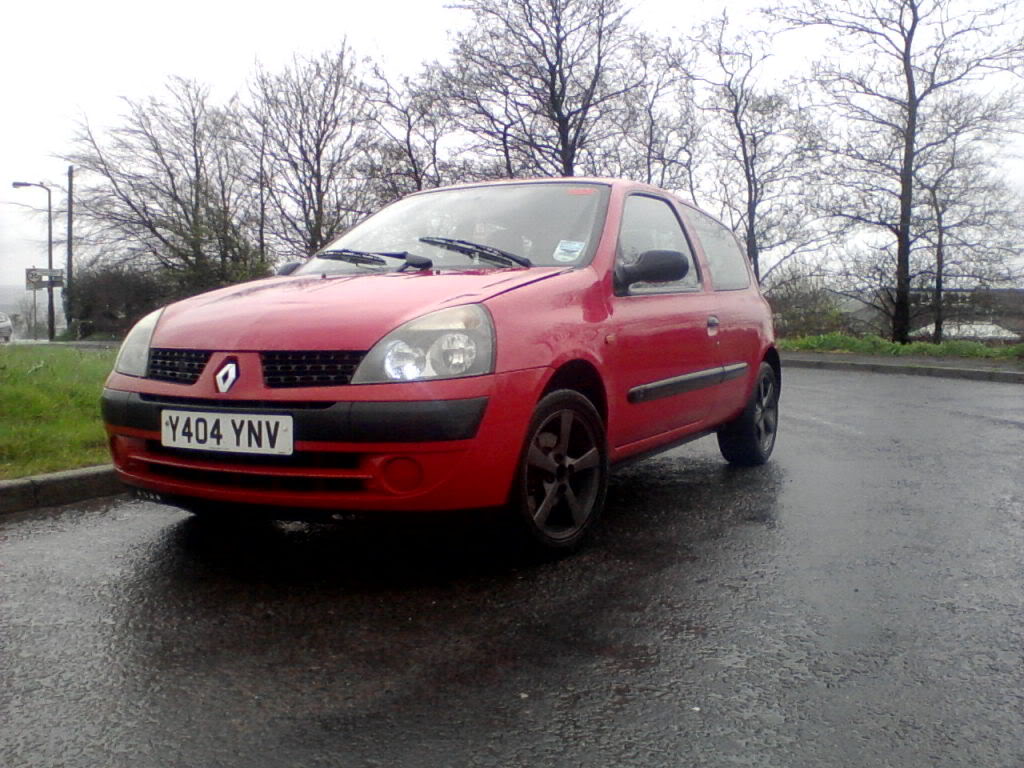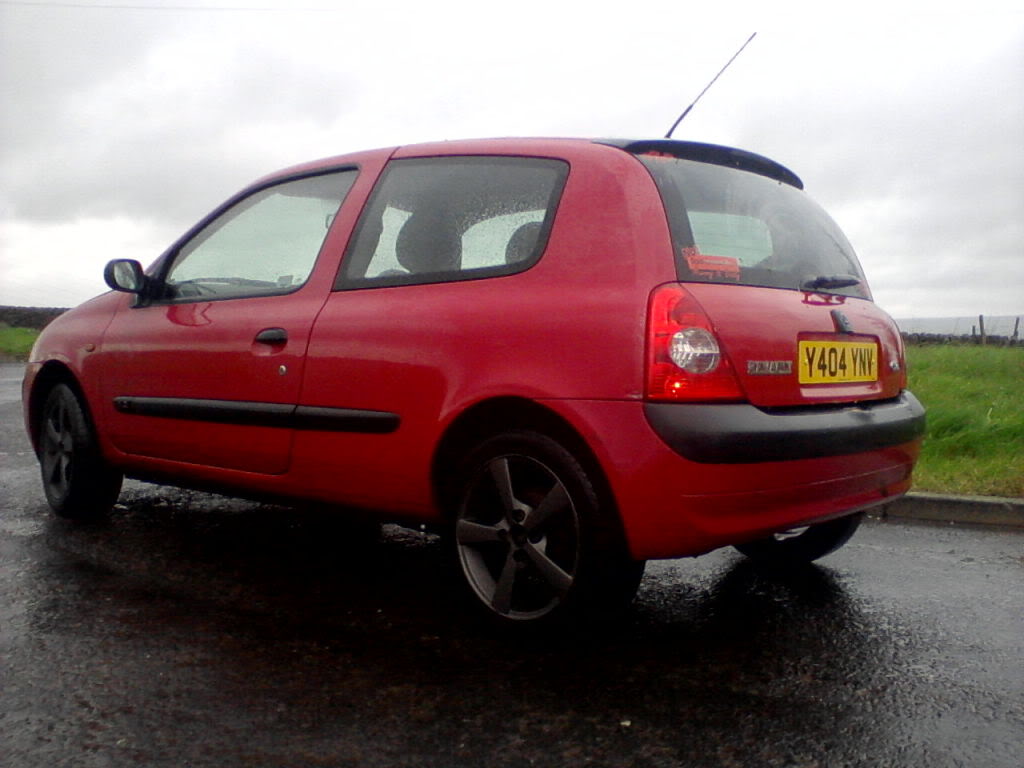 Lately the Mrs has been driving round in a deathtrap of a 206, had every possible problem it could have, and to be honest I couldn't be bothered to spend every night underneath it fixing it, so after weeks of convincing, she finally agreed to sell it, and take the clio from me. I now needed a new car, insurance was up for renewal, so I had a quick check just to see what it would cost on a 16v, and there was no difference at all, so the hunt was on.
Id had my eye on a clio at the unit round the corner from work, a non runner, had been sat for at least 6 months, so my dad made a cheeky offer on it, and after a few days of haggling, it was mine, a 2001 clio 1.2 16v dynamique in flame red, on 65k, with full service history from 24k. now this car had not been looked after, but after £20 at the scrapyard for a new coil pack, and resetting the valve clearances, she was a runner! car has a few problems, but im currently getting through those as time goes on, so here she is (front end is off because i was in the process of fitting 2 headlamps from the scrappys as the ones on the car had snapped mountings and were sealed in very badly pointing in the wrong directions):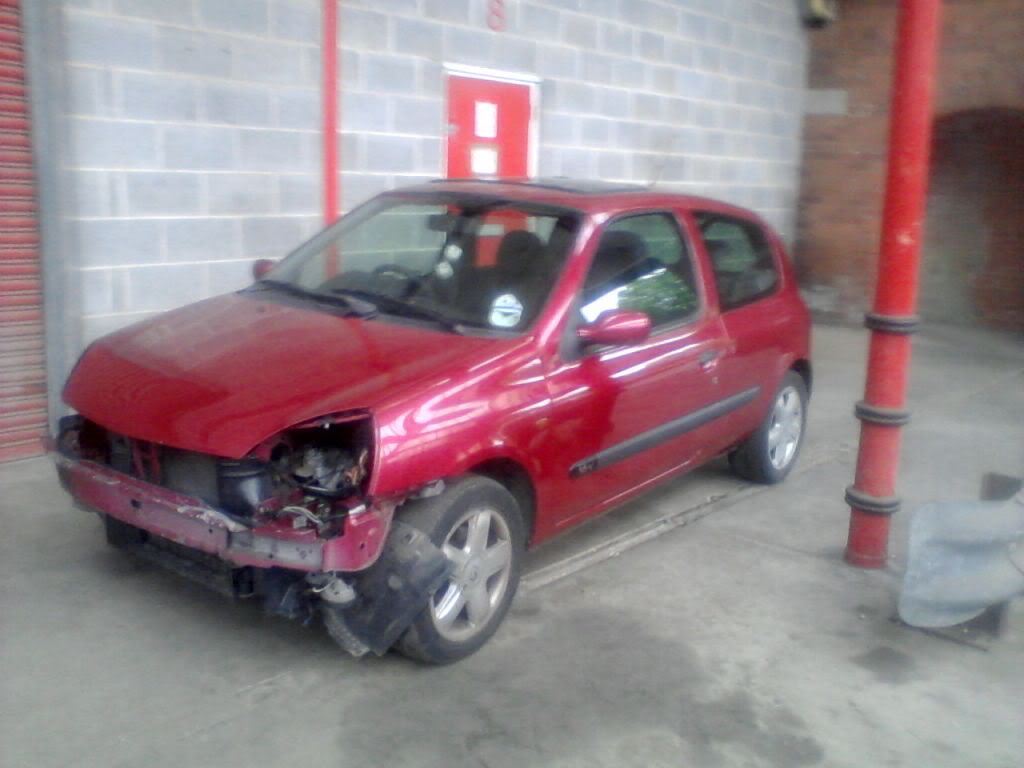 Im not going to tell you the price of the car yet, il see if anyone can guess it right before tomorrow night. The car is now built back up, however still needs some work, boring bits to fix are:
Clutch is at the top of its biting point so will need to change that ASAP (did the 8v one about a week before giving it to the Mrs after the clutch housing cracked),
Steering isnt quite right, dont know exactly why yet but it isnt as good as the 8v which is perfect mechanically,
brakes need changing all round soon, along with the handbrake cable being a bit stiff,
sunroof is leaking (oh the joys!)
compression a bit low on number 1, but when i get a weekend free im going to get all new gaskets on it, timing belt, oil and air filter, valves reground in and a few other bits to see if that makes a diffrence
Then the fun part of modding them both, mine:
Got some 172 wheels in the shed which im in the process of refurbing in satin black with flame red badges, got tyres the other day, how expensive are they!
lowered 60mm
RS grill
new bulbs all round inc silvervisions (bought today off ebay)
backbox (not too loud, any ideas appreciated)
new airfilter ( any good ideas on these appreciated)
full sound system
and a few other custom touches of my own which you will see over the next few months (im a coachbuilder so im not afraid to get stuck in and be diffrent)
Hers:
Full respray gloss black
full dynamique interior except seats which will be retrimmed/covered, standard rears and a pair of old Mk1 RT seats I have lying around
black dynamique alloys off my car with pink badges
pink rear clio badge
pink boot badge
pink bonnet badge
pink dash strips
already has the clio sport spoiler
RS grill
All these mods were chosen by herself as with all her cars ( she actually has a good sense of taste in cars), and it will hopefully be a nice looking clio for a girl, hopefully ending up on some 182 alloys if money allows.
Il leave you with a list of our car historys, with any pictures I can find to add along the way:
Hers:
Fiat Seicento Mia 900cc (not the fastest but my god it was fun around town):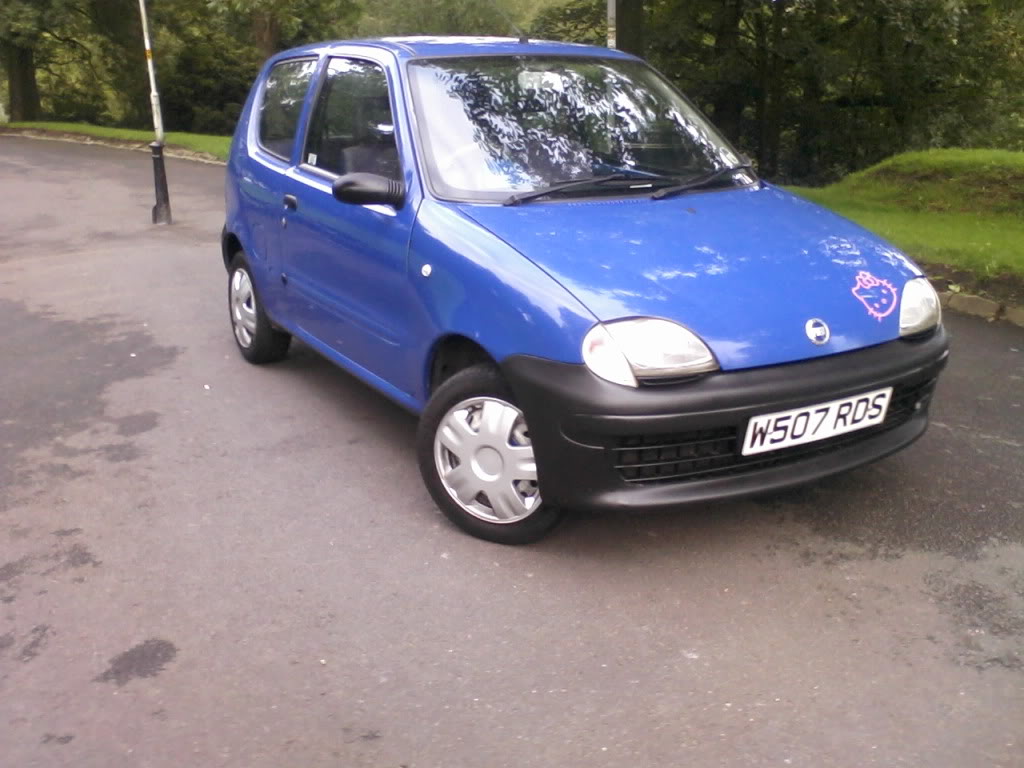 Vauxhall Corsa B breeze 1.2 8v (spent a fortune on this for her, she chose all the mods i just did them, refurbished alloy wheels, gsi spoiler, heat gunned arches and bumpers, debadged grill, vauxhall mudflaps, colour coded interior and retrimmed doorcards, bulbs, sound system with ipod connection:
as we got it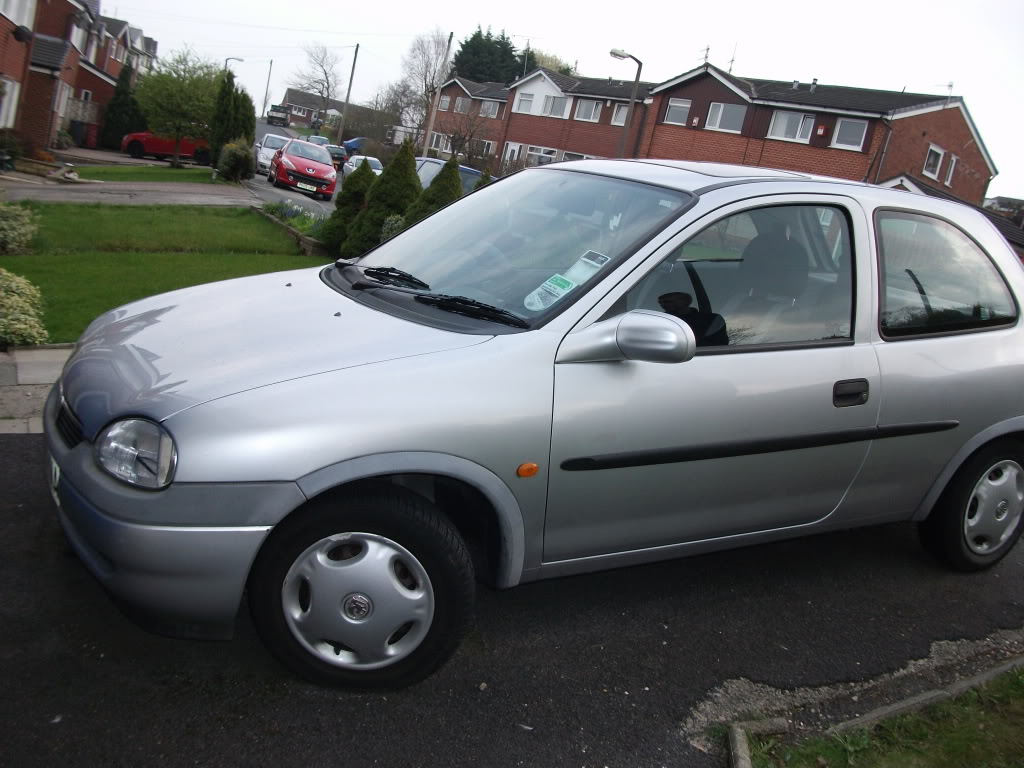 after a few weeks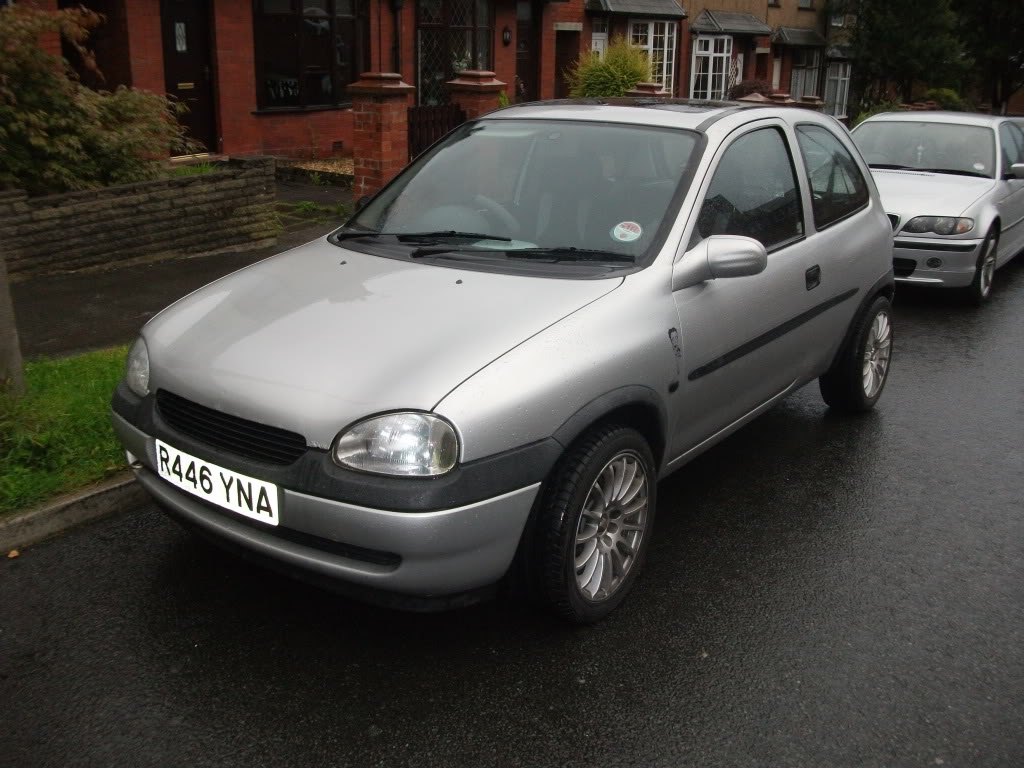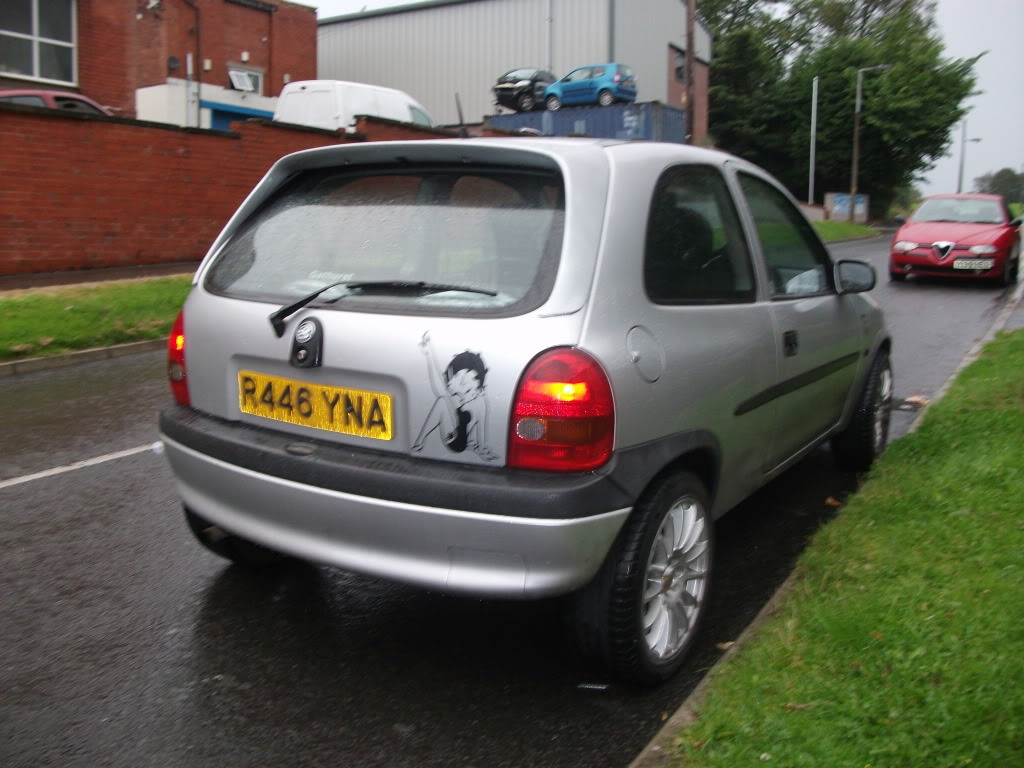 Finished article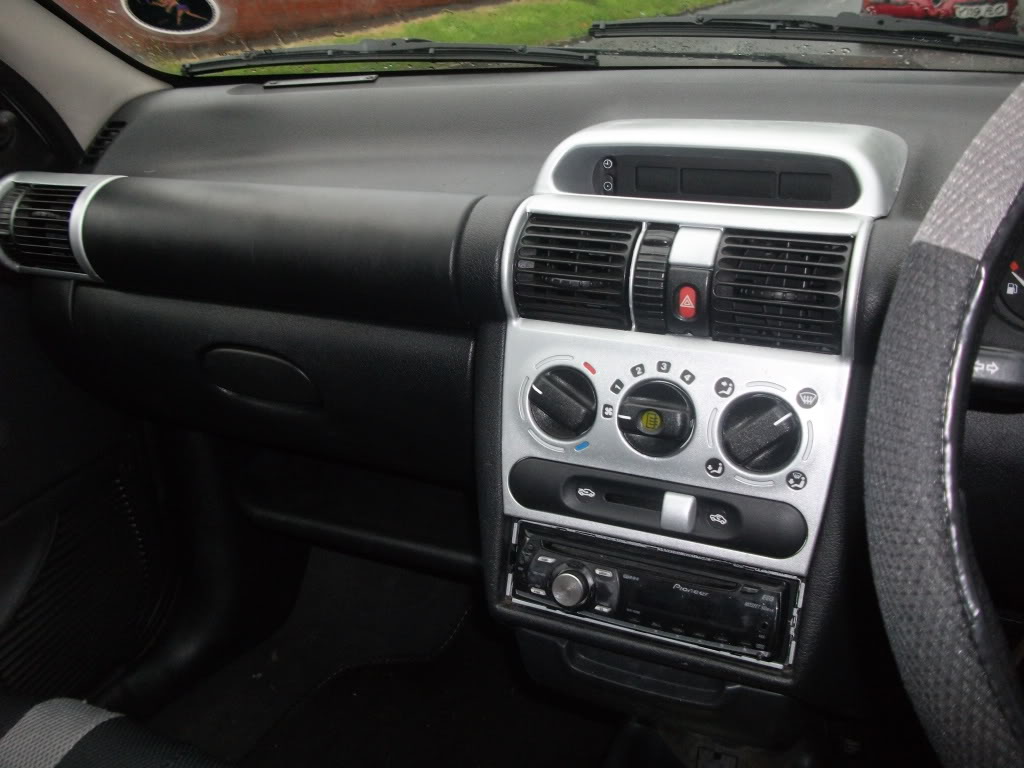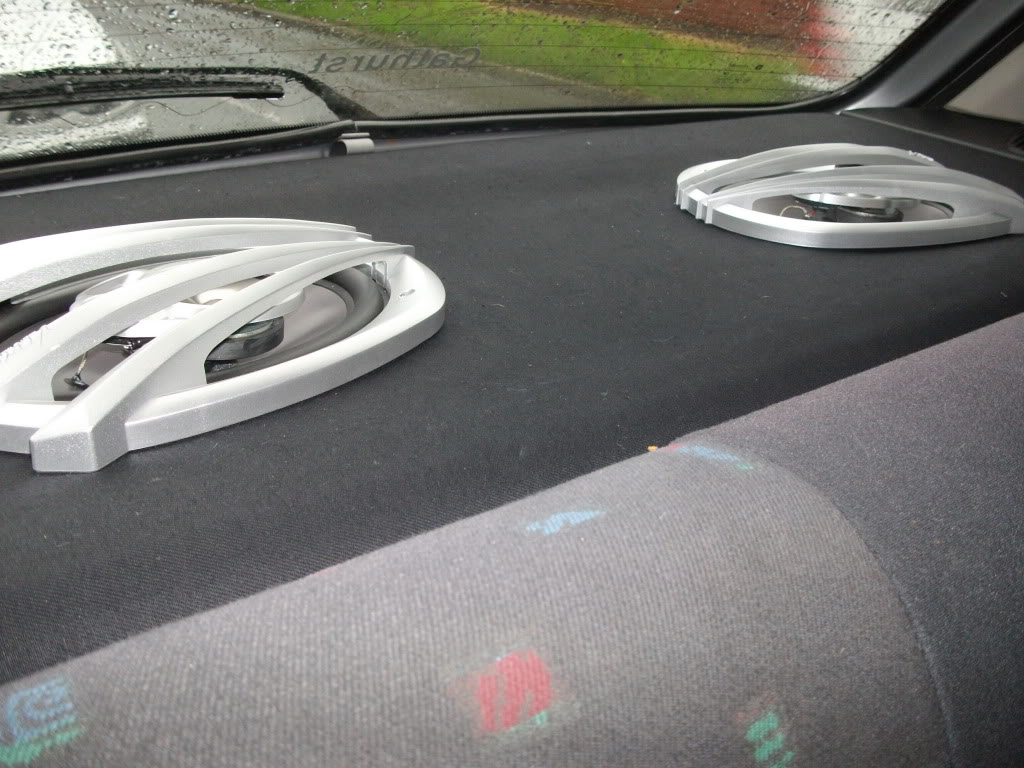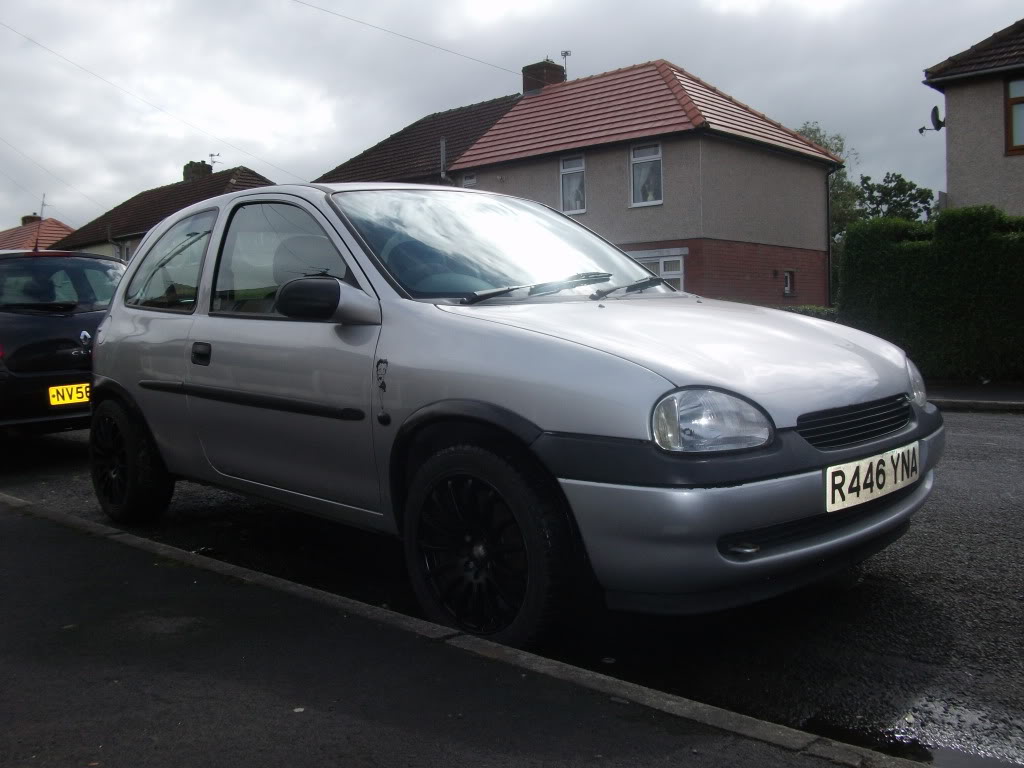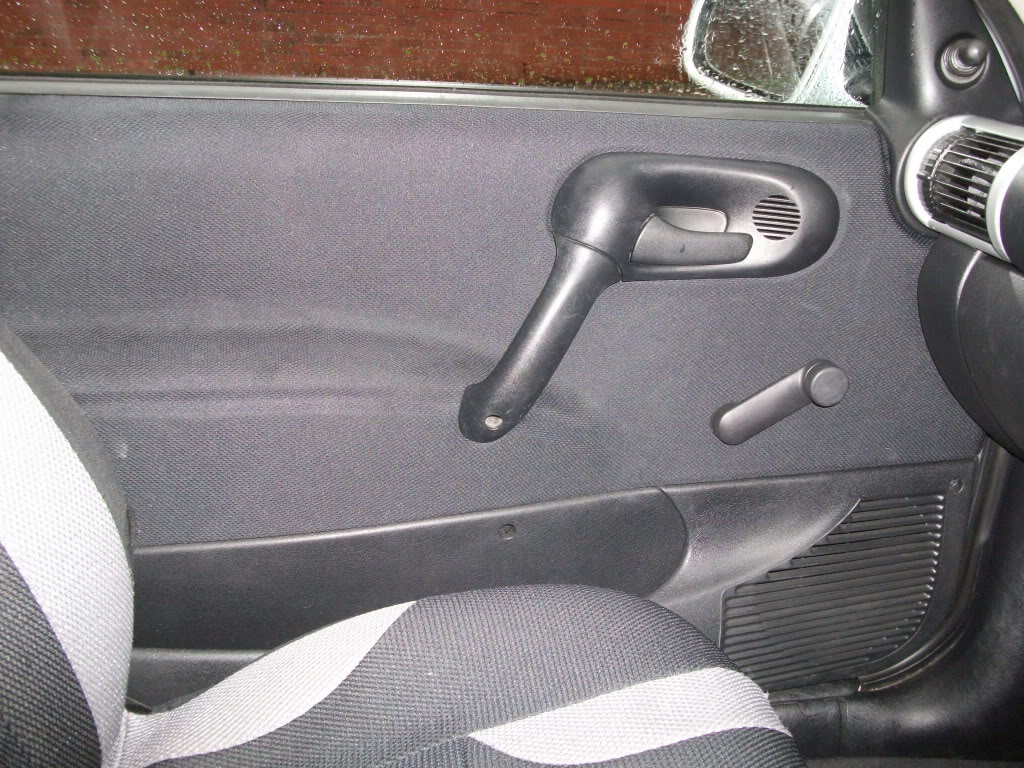 Peugeot 206 1.1 l:
Now driving the authentique
Mine:
Fiat punto mk1 1.2 (Apologies about the barry mods, was young and stupid)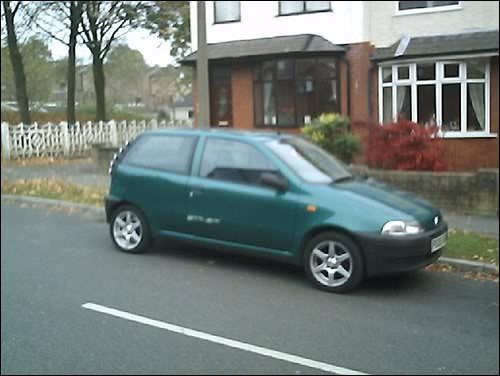 My 1st clio Mk1 Ph1 1.4 RT (loved that car) bought standard with huge flower stickers on it from the MIL:
as i got it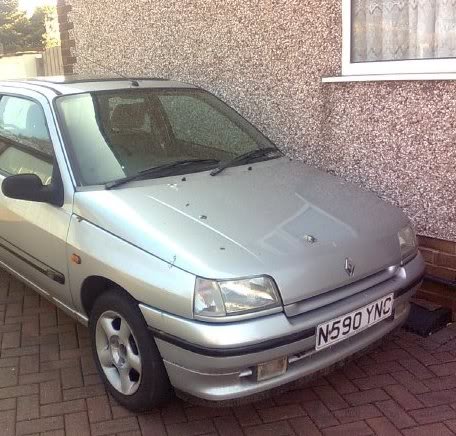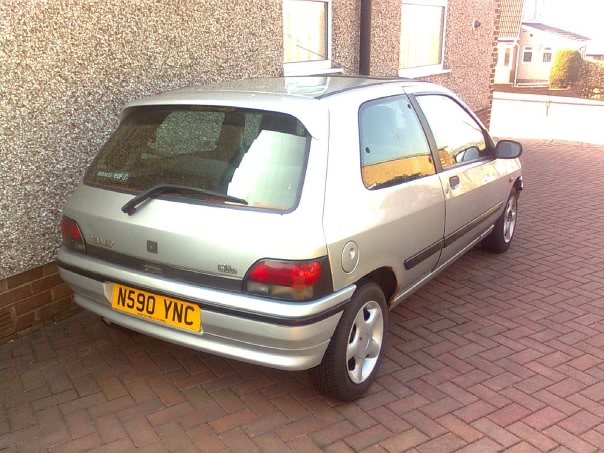 when id finished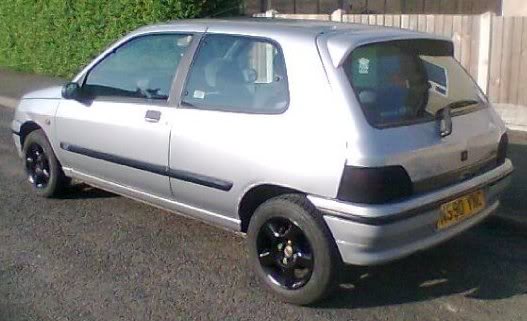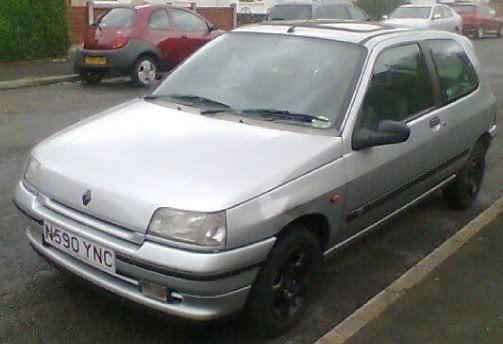 with my mums xsi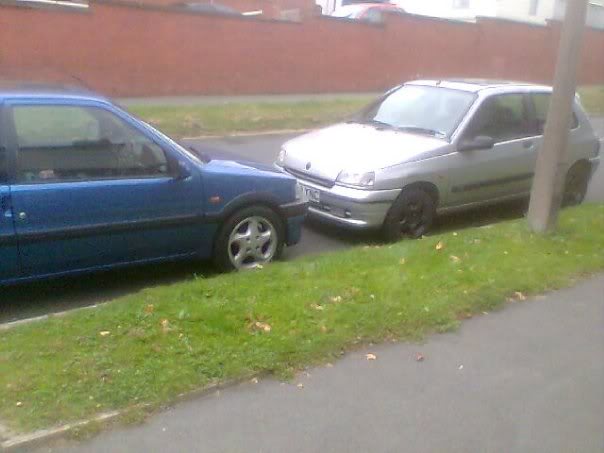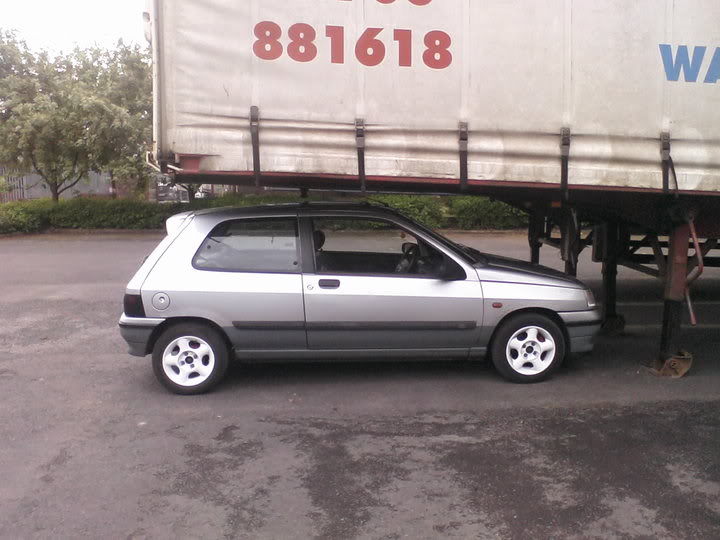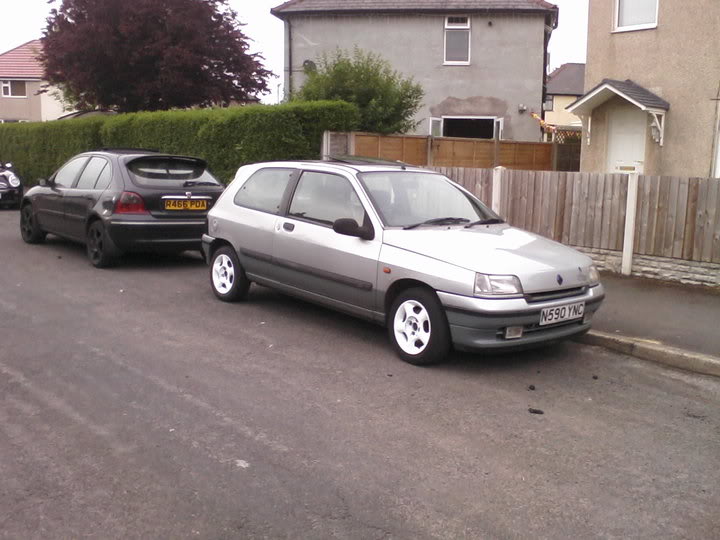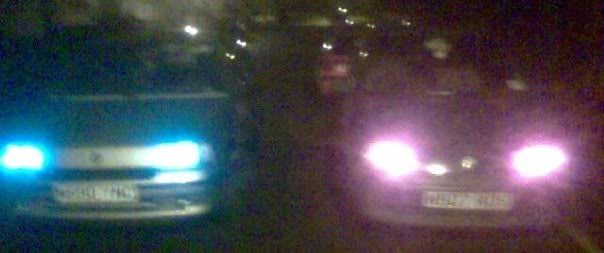 306 Dturbo (brilliant car especially in the snow =p):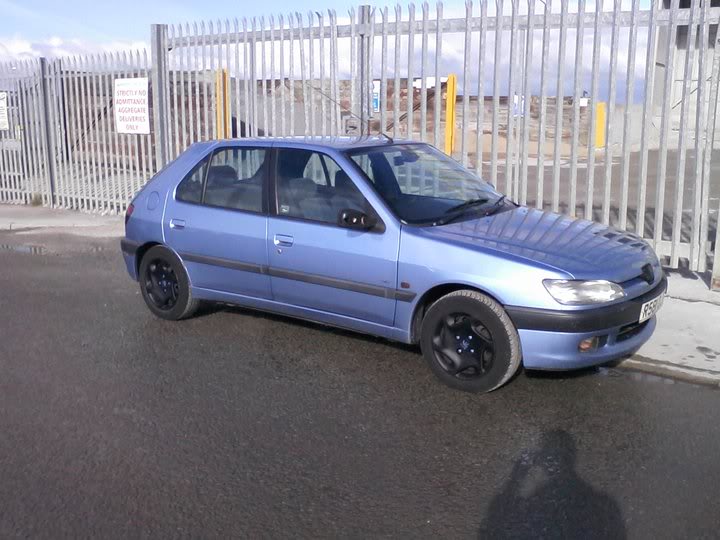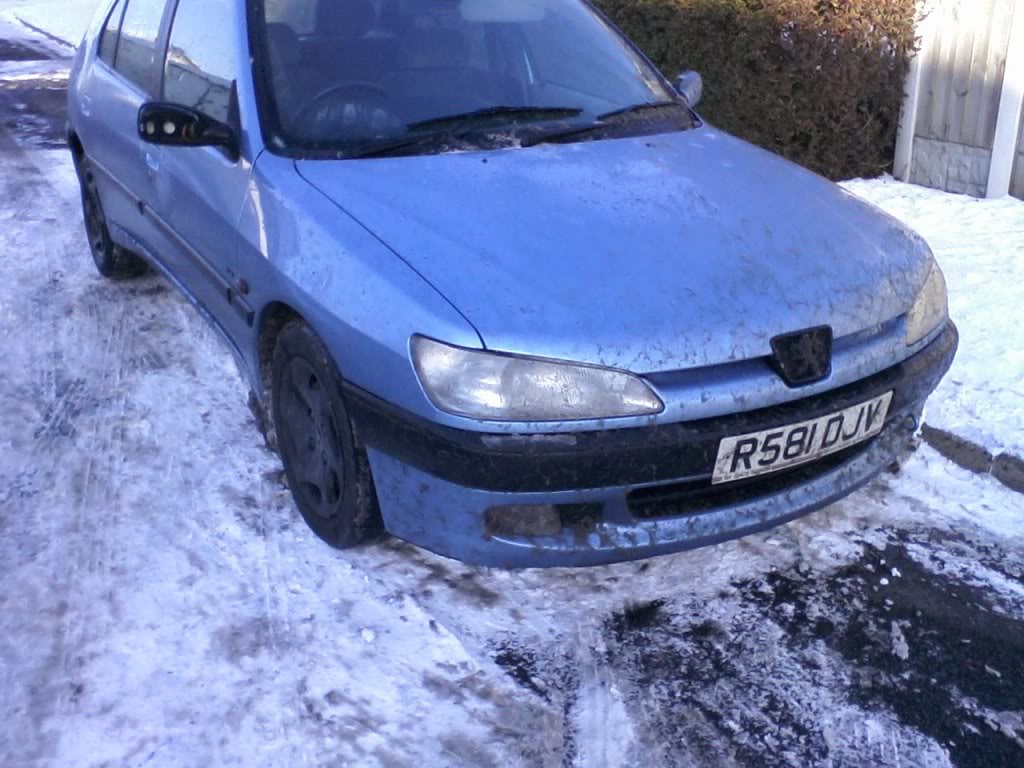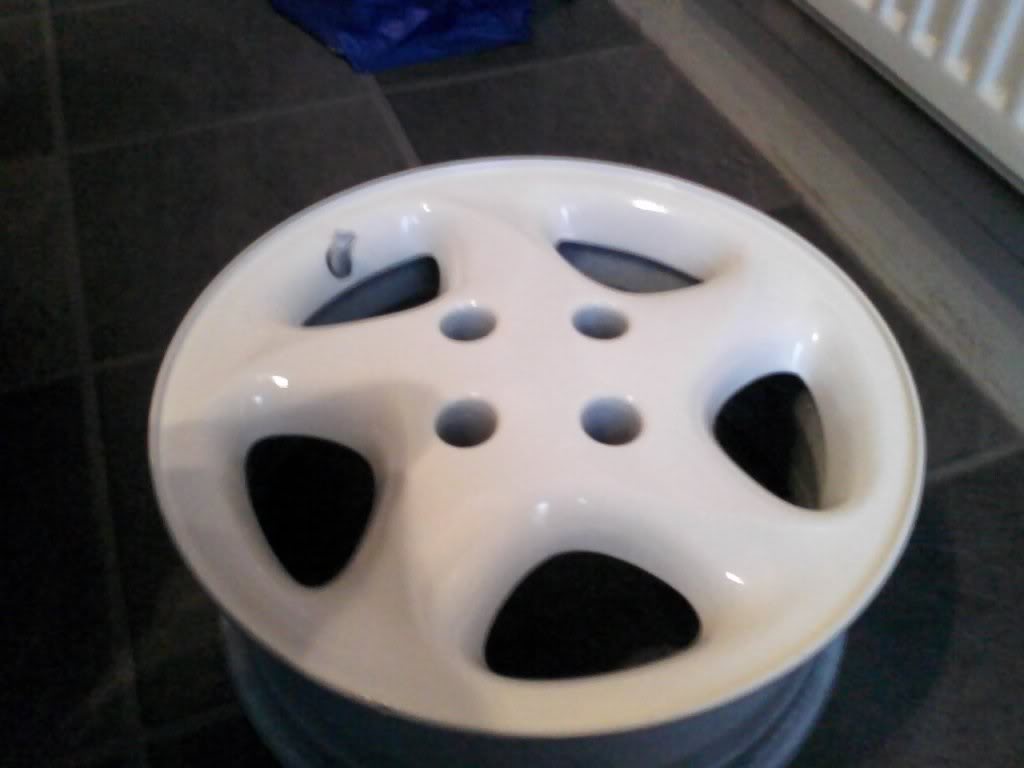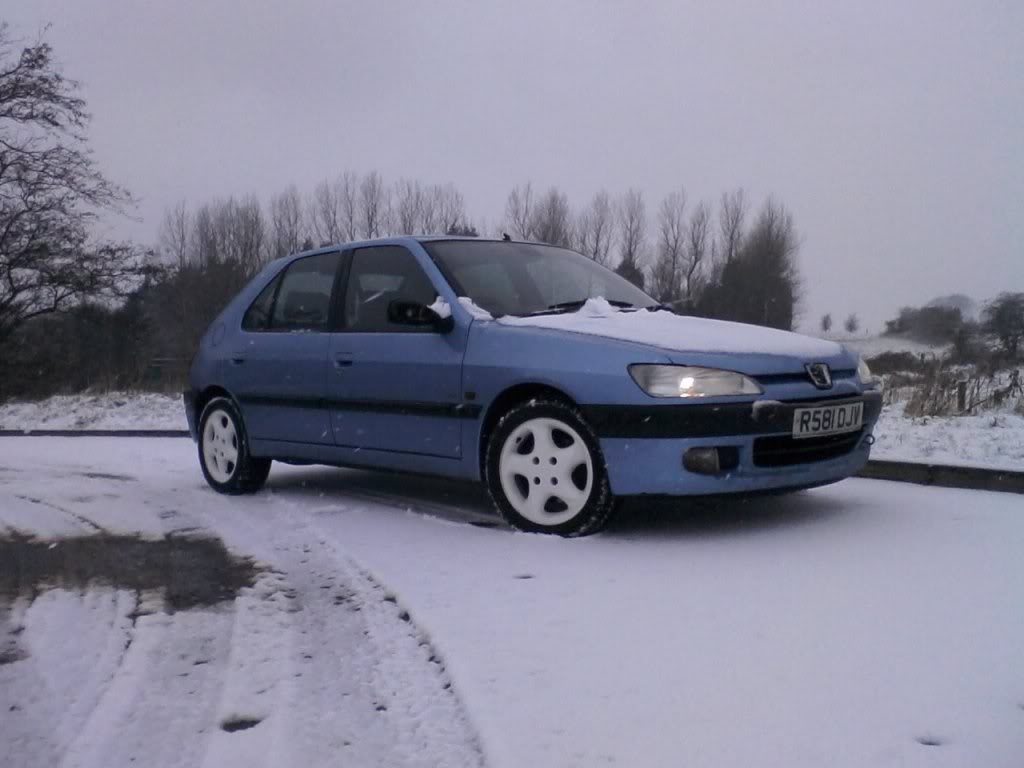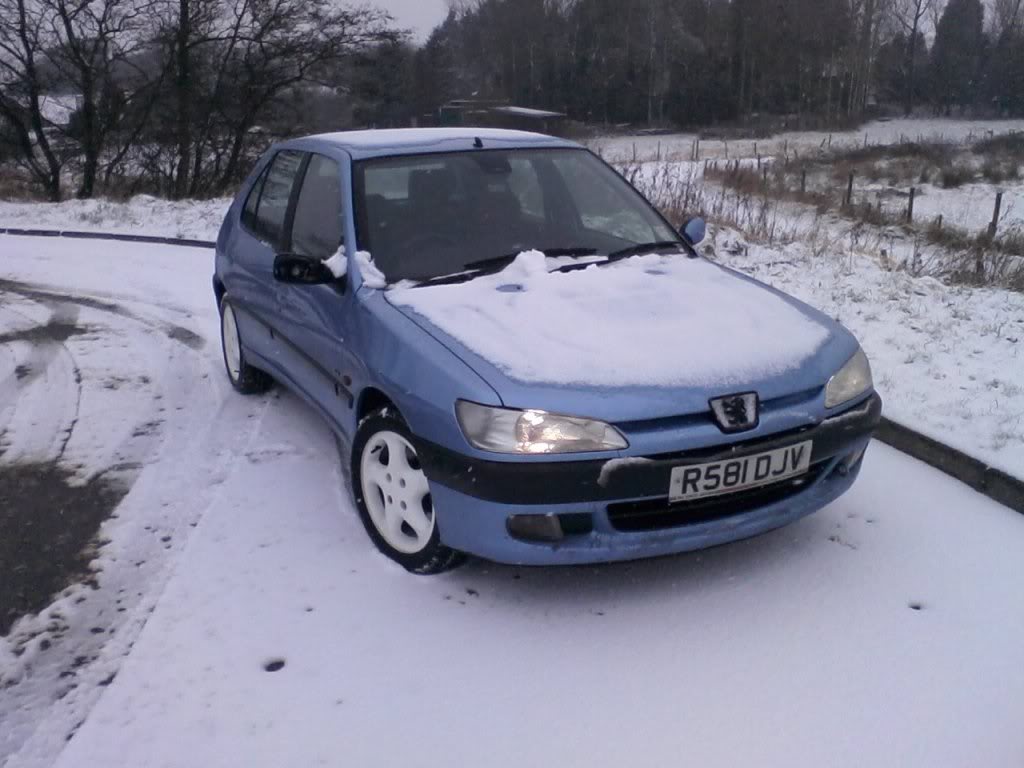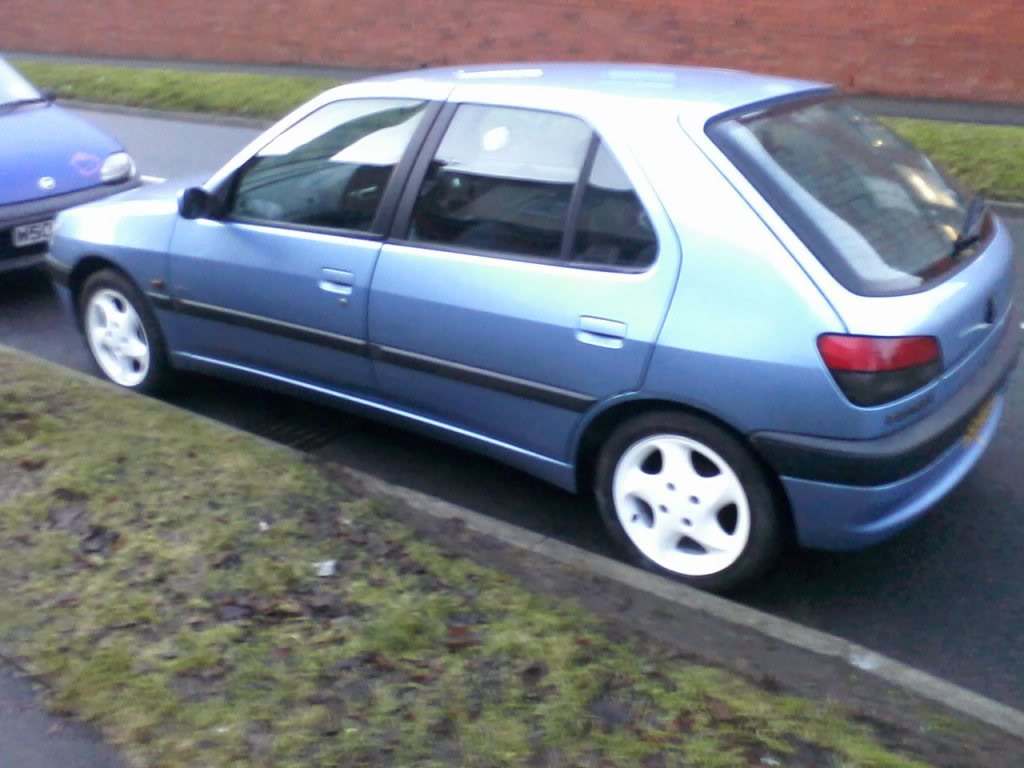 custom badge =p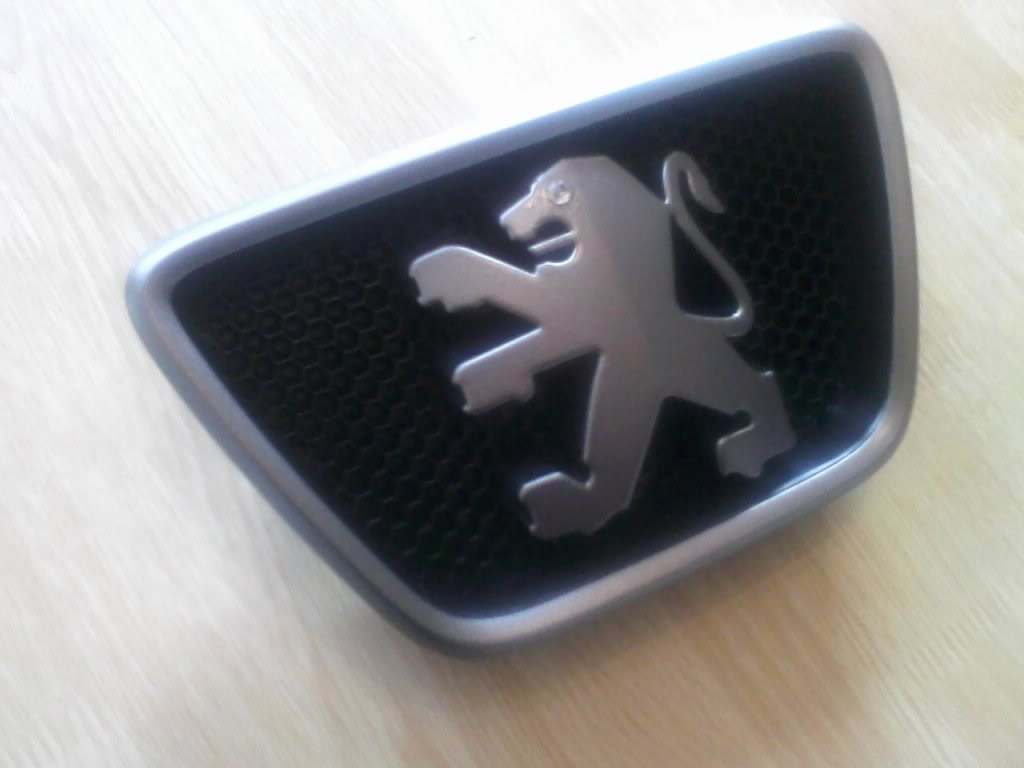 eventually ended in this!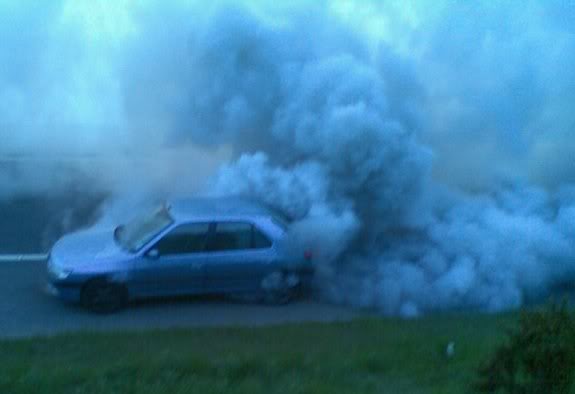 citroen saxo 1.1 no pics =( (bought for £200 when the d-turbo blew up)
peugeot 106 1.1 (bought for £250 when I crashed the saxo) ended up being stripped and chopped up, then thrown in the back of my dads van to scrap) no pics
vauxhall corsa b 1.2 ( bought for £180 I got bored of the 106 and gave it to my dad, awful car, had tax and m.o.t which is all i needed but had been keyed everywhere then had primer sprayed over which had then rusted, and before that a barry had owned it and colour coded all the exterior plastics with no prep and the wrong silver, which by now was peeling off, and a drainpipe exhaust, is now in the hands of my mate being fully stripped, tuned and made as a track car) no pics
the authentique
and currently loving the dynamique......
So if any of you are still here or awake, thankyou for reading, more updates soon!)