I bought this car back in November last year not really knowing a great deal about them. My initial plan was to keep it for a few months to tick it off the list and then sell it on, but now I can't really see myself ever getting rid of it!
I was looking for a 172/182 for just over a month when I was offered this one from a member on the Clio Sport group on Facebook. The car seemed mechanically spot on and had a few tasteful mods fitted to it, and the owner seemed to be a proper Renault Sport enthusiast having owned a few different Clios/Meganes before, including owning this one 3 times! Also I was never initially looking for a Cup model so this was a huge bonus coming across such a good example of one.
The spec was as follows when I bought it:
Exterior
* Ktec carbon front splitter
* Carbon door inserts
* De wiper
Engine & Gearbox
Mileage - 111K
* Cambelt, Dephaser, Aux Belts & water pump replaced by The Clio Man @104k 04/2019 along with spark plugs, gear selector bush, vvt solenoid seal, pas pump & alternator
* Engine oil changed @ 104k 04/2019
* Gearbox oil changed @ 104k 04/2019
* Leads & coils replaced @ 89k
* Ktec induction kit (black) with cold air feed
* Ktec 2.5" stainless stealth cat-back exhaust
* Decat pipe
* RS tuner 95 Ron remap
Chassis
* Powerflex Gearbox dogbone mount (purple)
* Powerflex wishbone kit
* Powerflex outer ARB bushes (purple)
* Powerflex inner ARB bushes (purple)
* Powerflex rear beam bushes (purple)
* Powerflex engine mount (yellow)
* Gram springs, new cup shocks & top mounts
* Brembo high carbon front discs
* Ferodo DS2500 front pads
* Brembo rear discs
* PBS rear pads
* Goodrich braided brake lines
* Dot 660 brake fluid @104k 04/2019
Wheels & Tyres
* 16" Turini's in black with 195/45 Michelin PS3's
A few pics after washing it post collection from Portsmouth.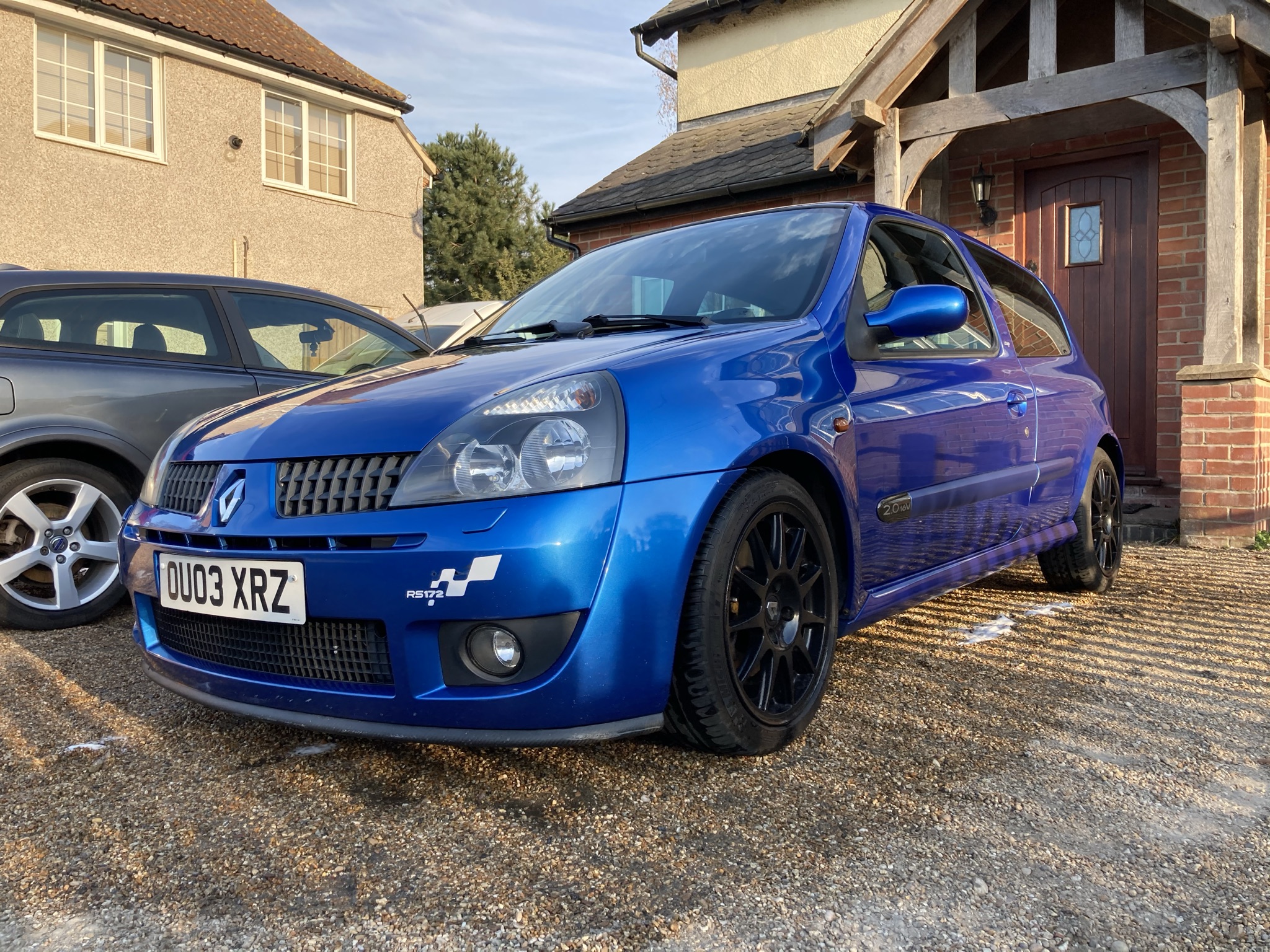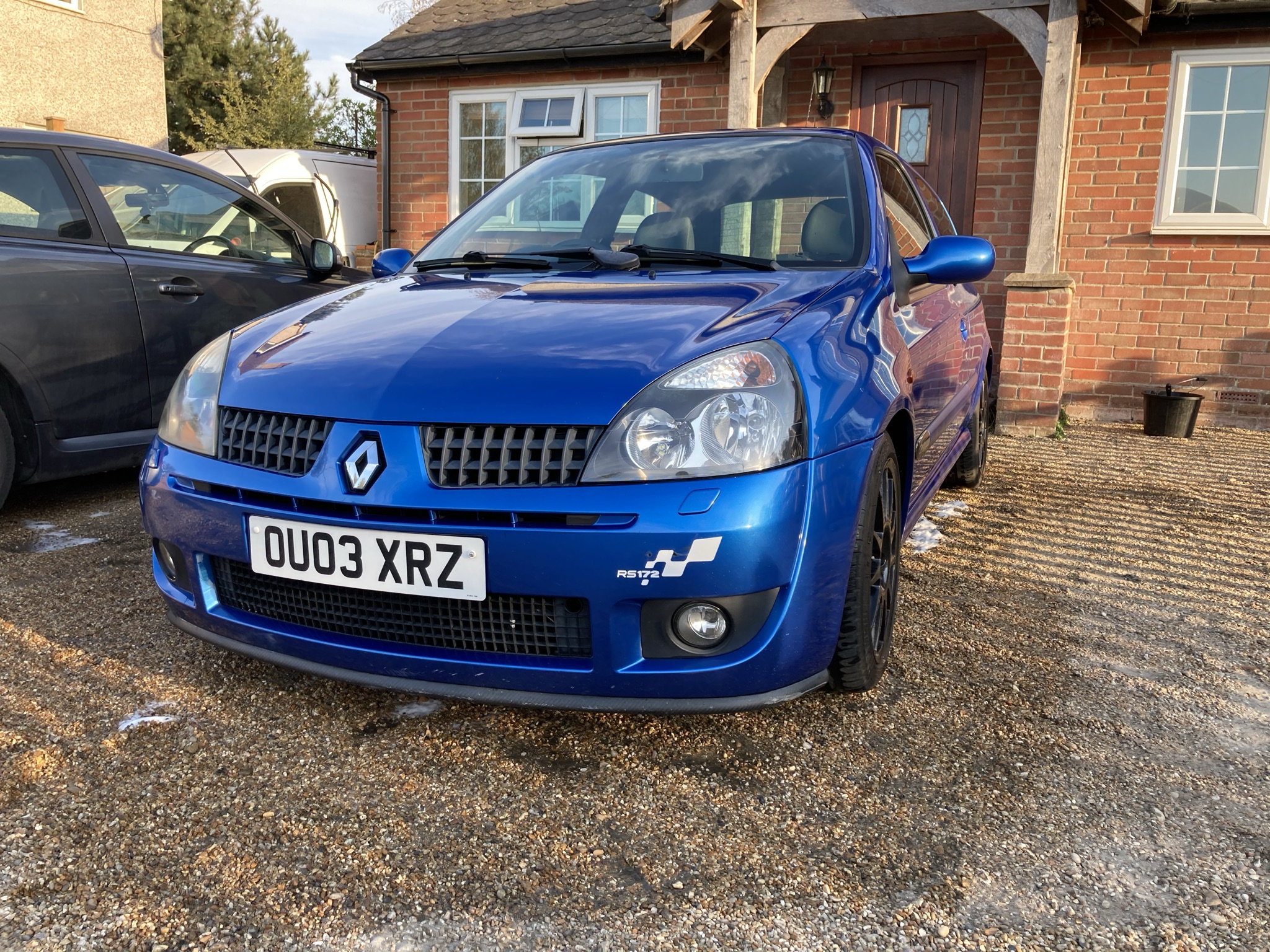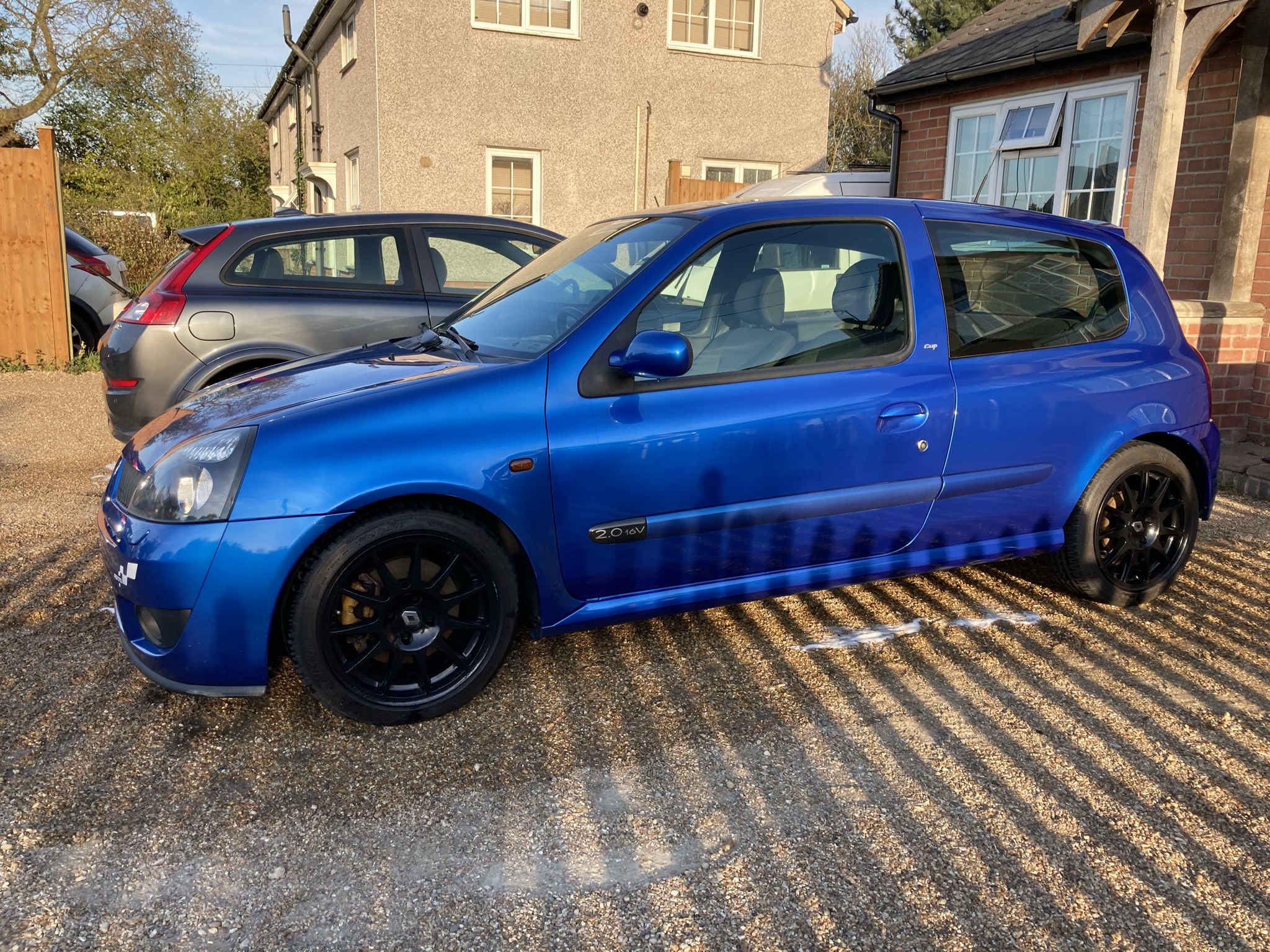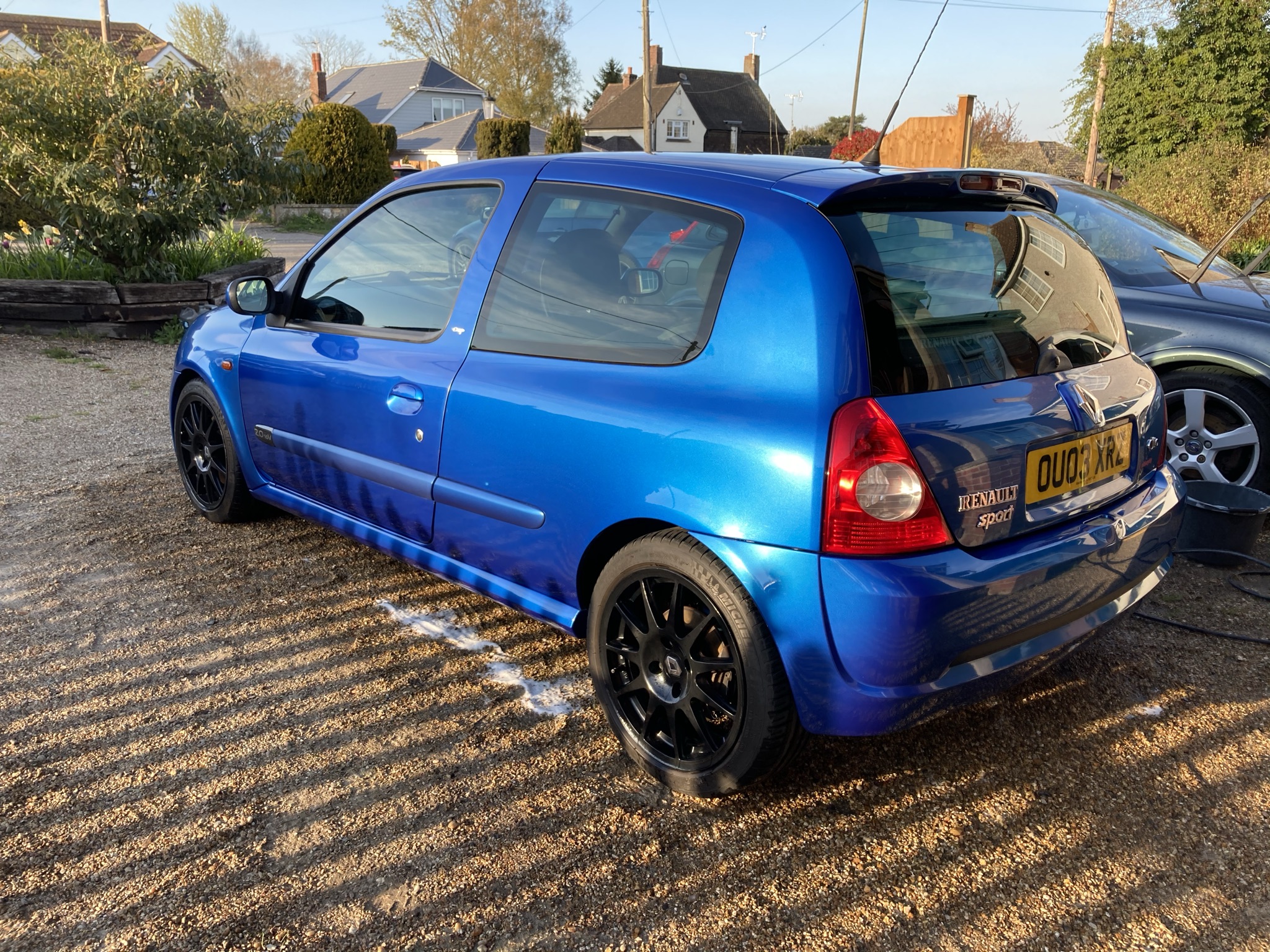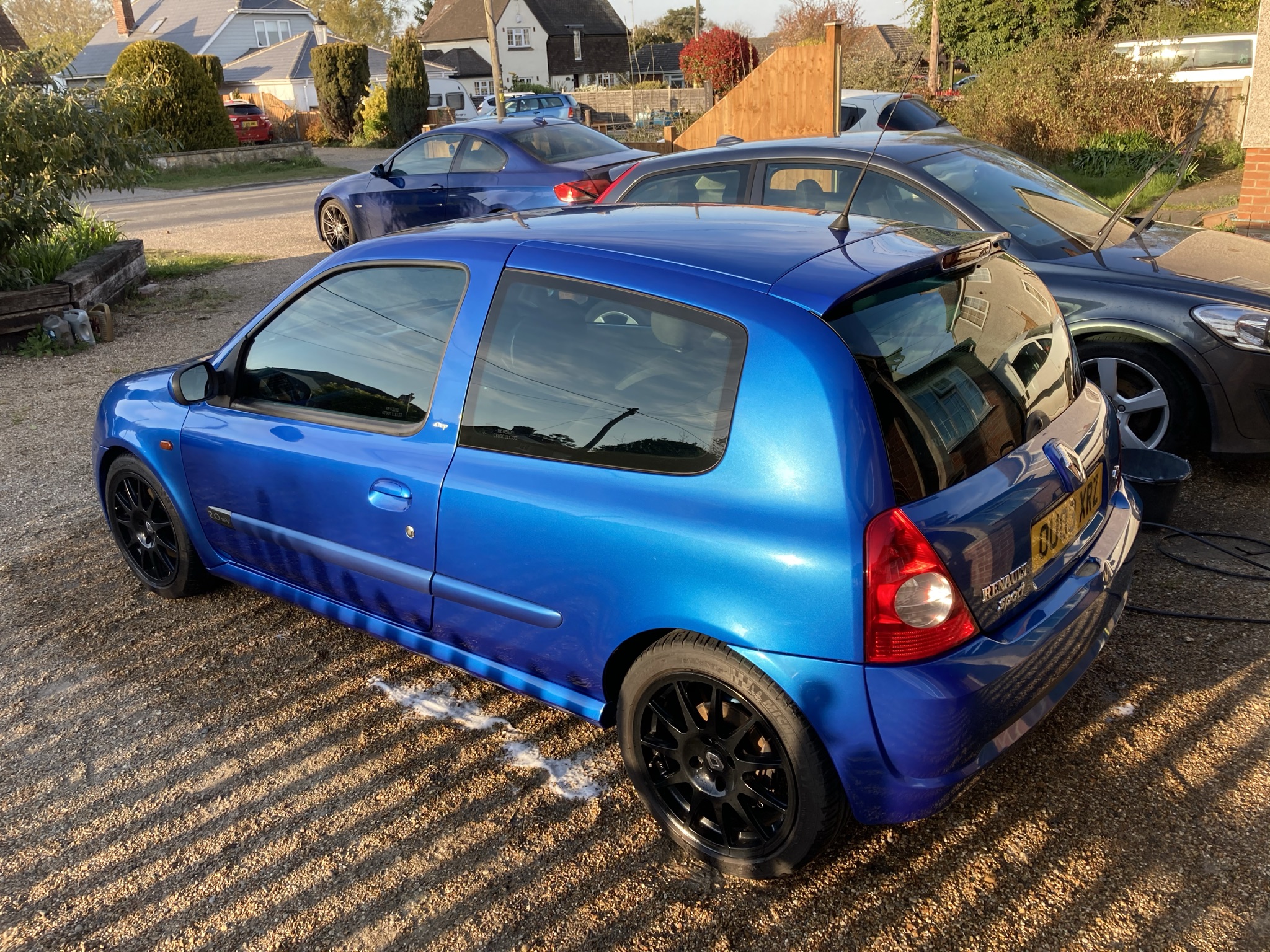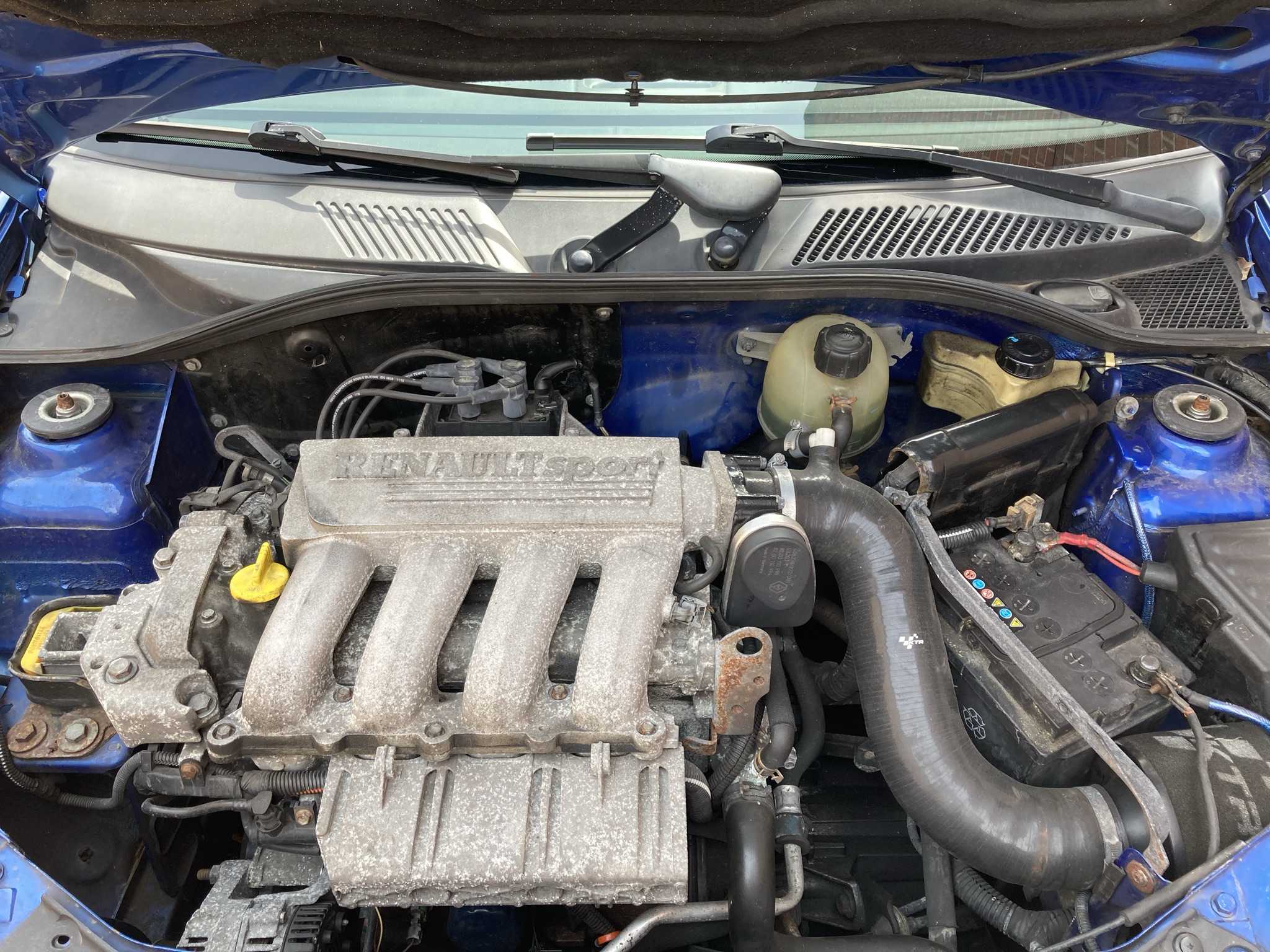 I have since made a few more key mods to the car following a "Clubsport" route that I will address in a later post, along with my future plans for the car.
Thanks
James