Ok, so another one of these from me.
I had a few days of holiday left over (our year expires end of September), as did a colleague who also rides bikes. He'd never toured before, so we decided the best way to make use of these surplus days was to jump on the bikes and head south west. All the way south west, avoiding motorways entirely, and using mostly smaller A roads.
I did all the planning and booking, apparently because I'm good at it... and over a few days a plan was hatched. The destination point was lands end, with many fun roads and diversions along the way. I bought myself a waterproof iPhone case and clamp (I believe designed for a mountain bike), a BMW to USB adapter and used the fact that google maps now allows you to add 'stops' to create the routes. You were also able to save labels, so I managed to plot out the routes before going, meaning each morning I just had to click "Day 1-1 > Day 1-2 > Day 1-3 etc) whilst sitting at breakfast. Very impressed with the functionality. Not to mention it saved me £500 on a Bike Nav.
Anyway, enough chat... onto the bikes.
Myself on a BMW R Nine T, my colleague on a Kawasaki ZX1000. Both not exactly ideal bikes for doing proper distance on, but both capable enough for this sort of thing: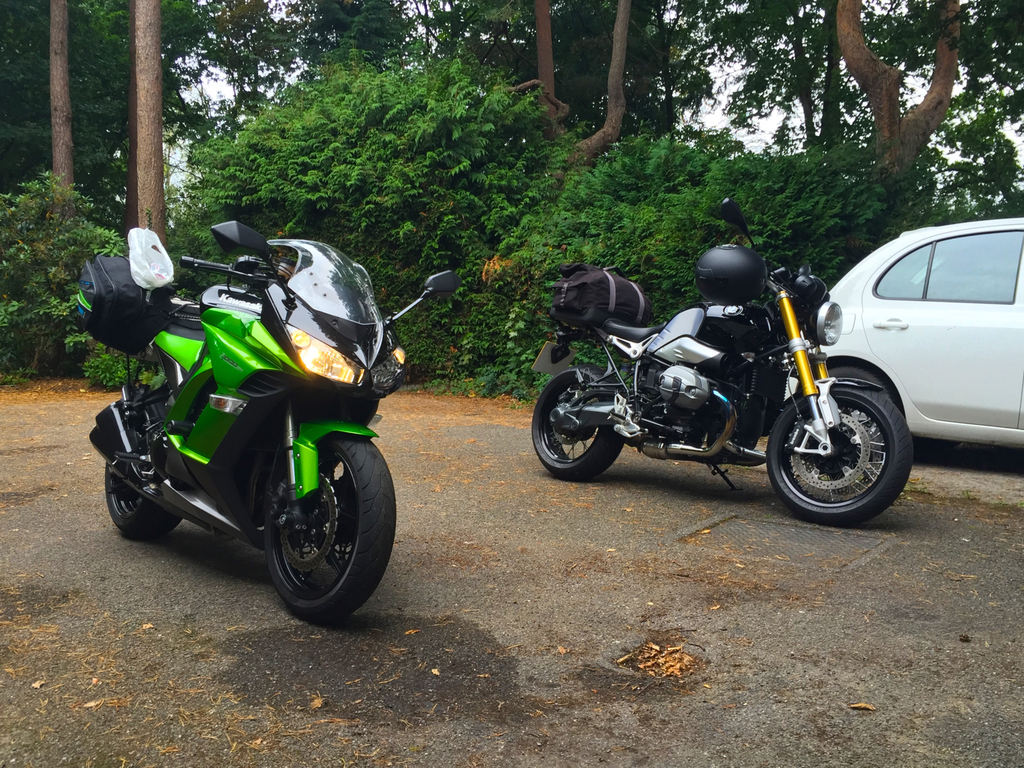 Day 1 - The Route: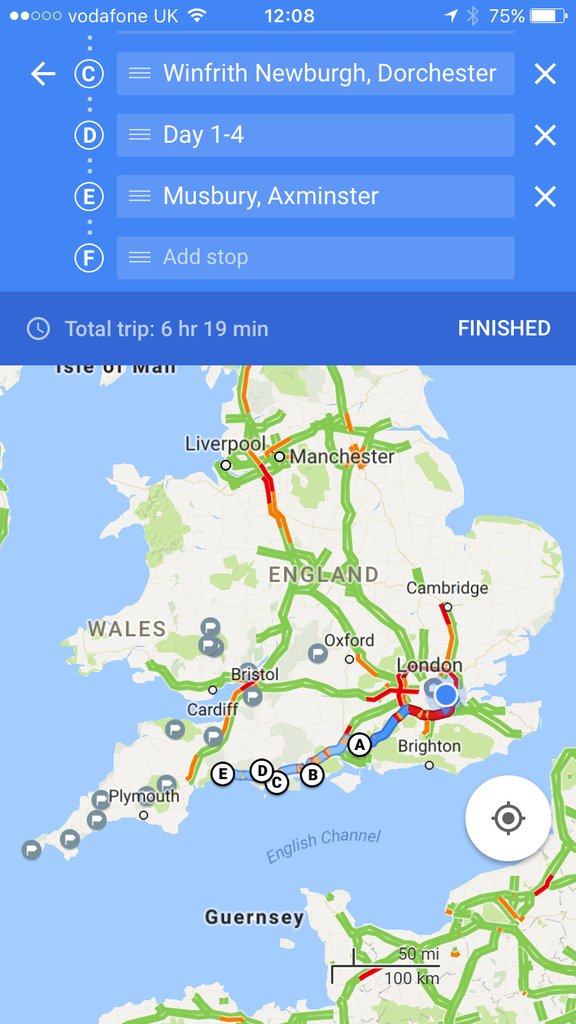 All in all, the weather wasn't bad, I had a bit of a shitty lap of the m25 to do to get me over towards Paul who's around Cambrley. Upon arrival, at a nice and early 9:15, he wasn't exactly ready to go… My days were planned out with leaving by 9:30 as a fairly key part of things, as it was the day in general ran a little later than planned.
Quick photo of me in the new forest en route, and of course, one of just the bike: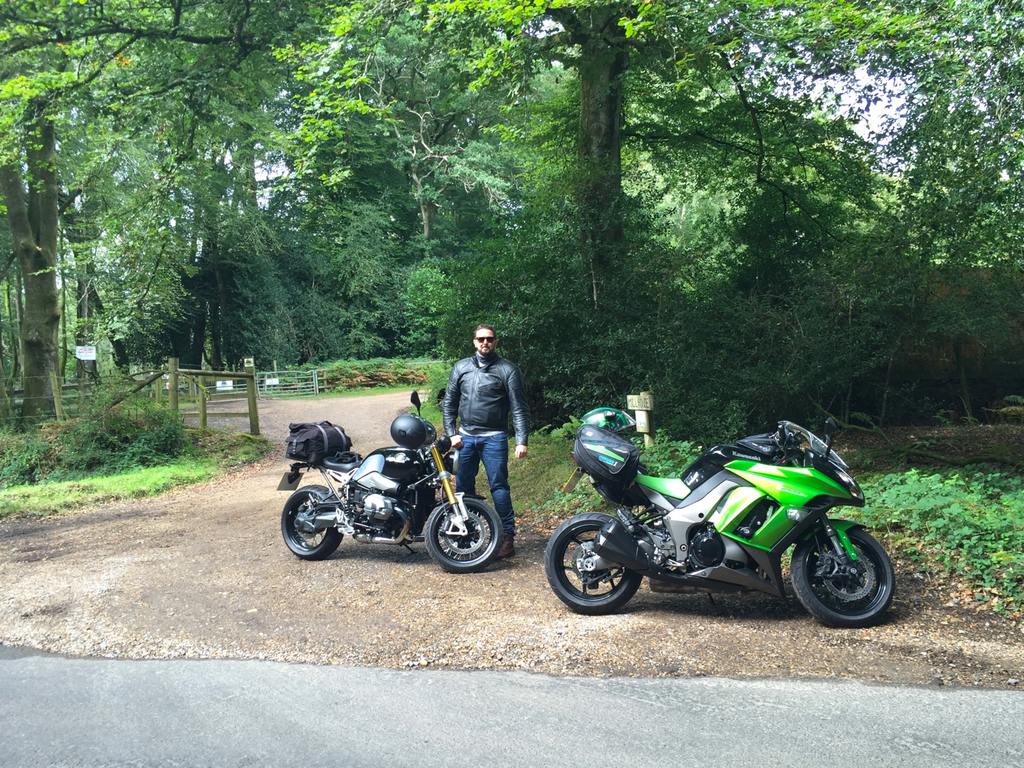 This was the last time it would be shiny on the trip: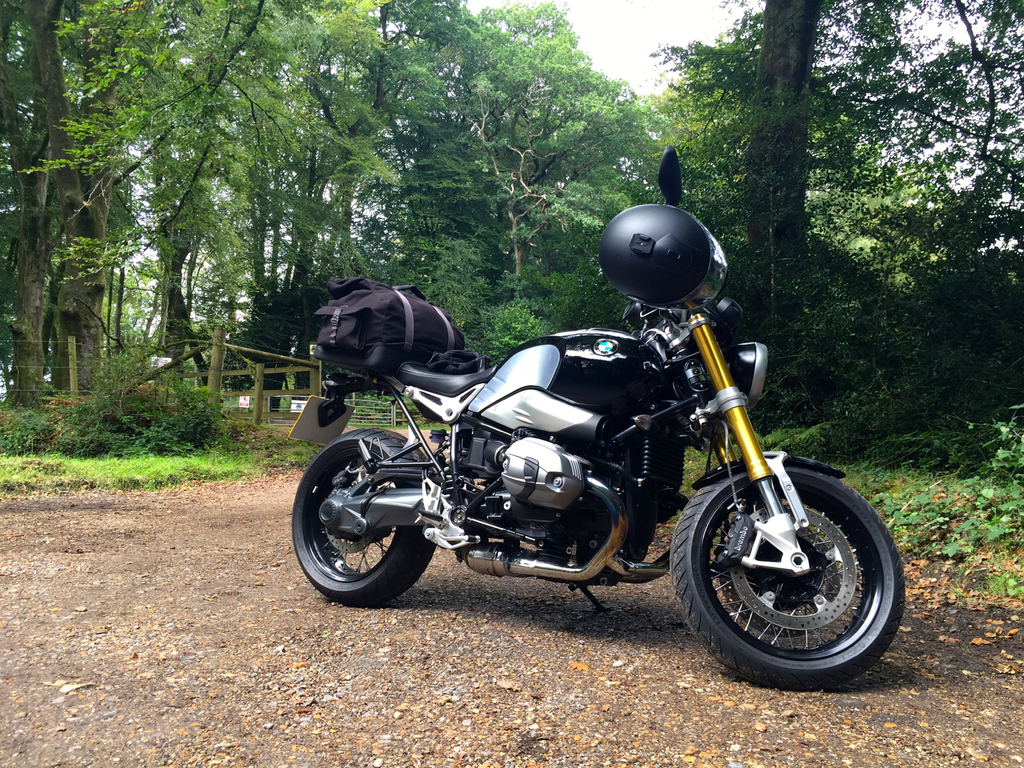 A little further along the route we stumbled upon a sign for a motorbike museum. I had no idea it was there, and it would have been rude not to pop in!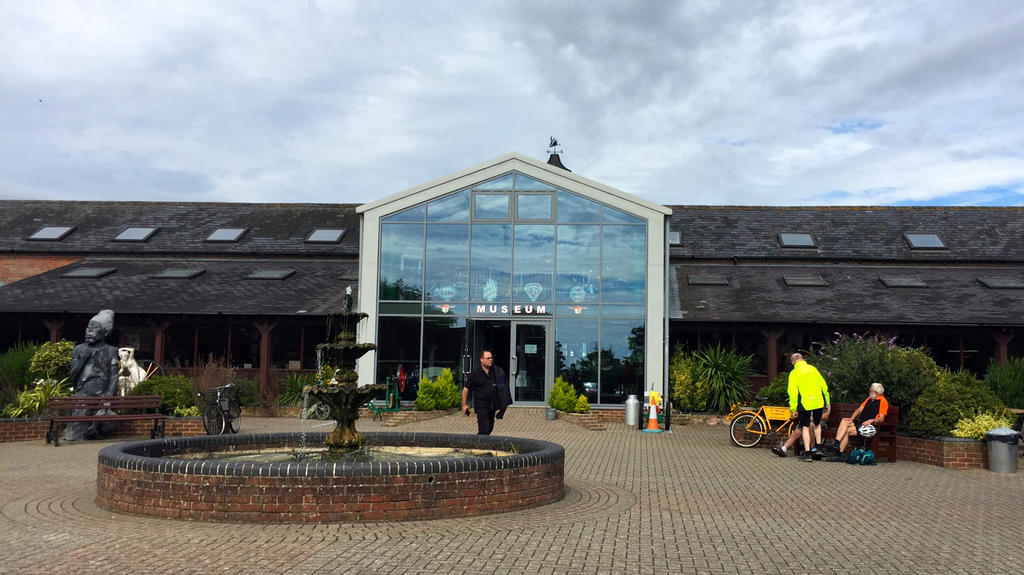 Even found a rather lovely old boxer engined BMW, the sort of thing the R Nine T has evolved from.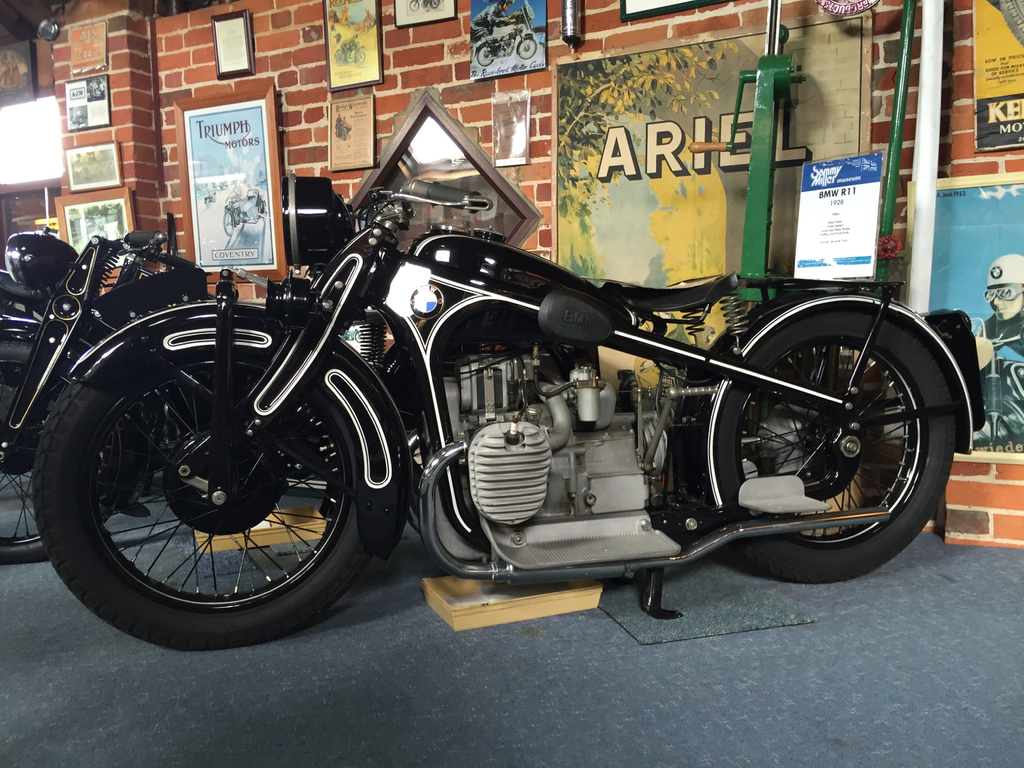 After the long day I was thankful to arrive at a lovely little farm, cosy enough, safe parking, and the view out of the window in the morning was wonderful. (It's worth mentioning at this point, the whole trip was done on a £70 each per night budget for hotels, separate rooms required because he snored like a bear with a blocked nose).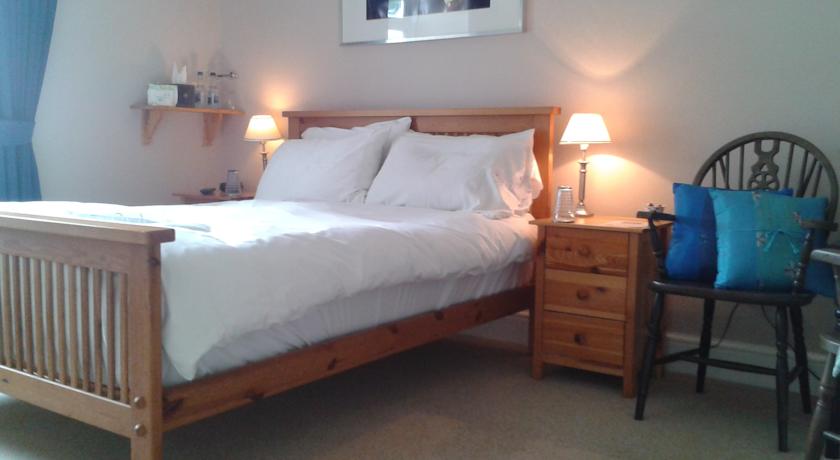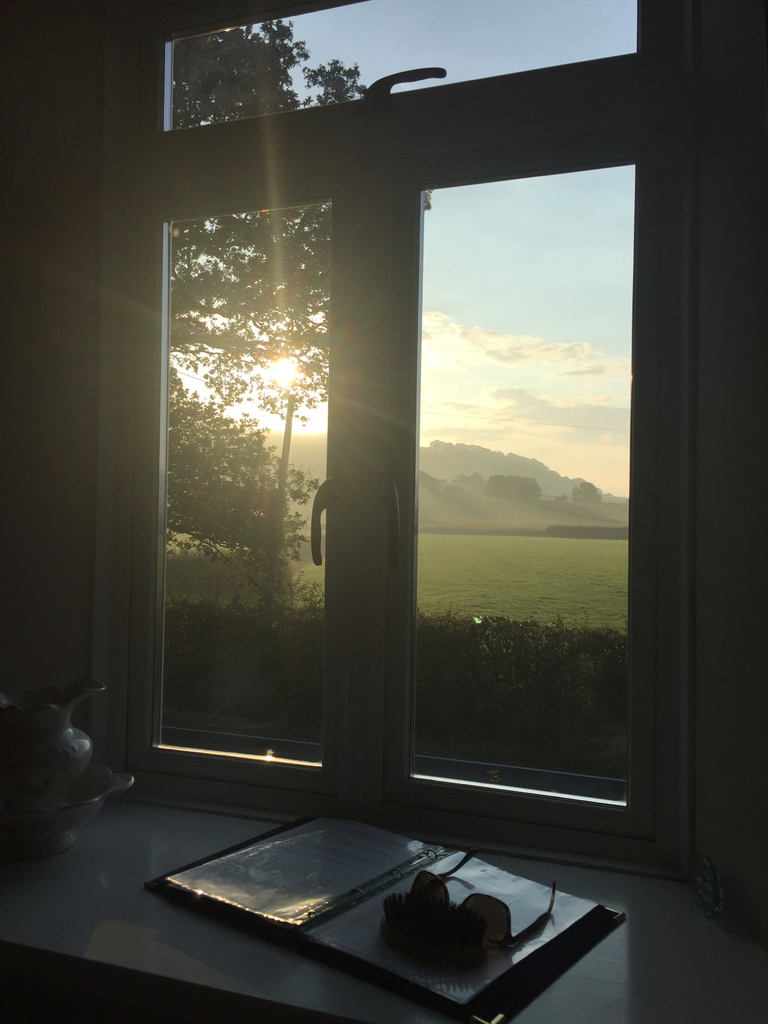 Day 2 - The Route: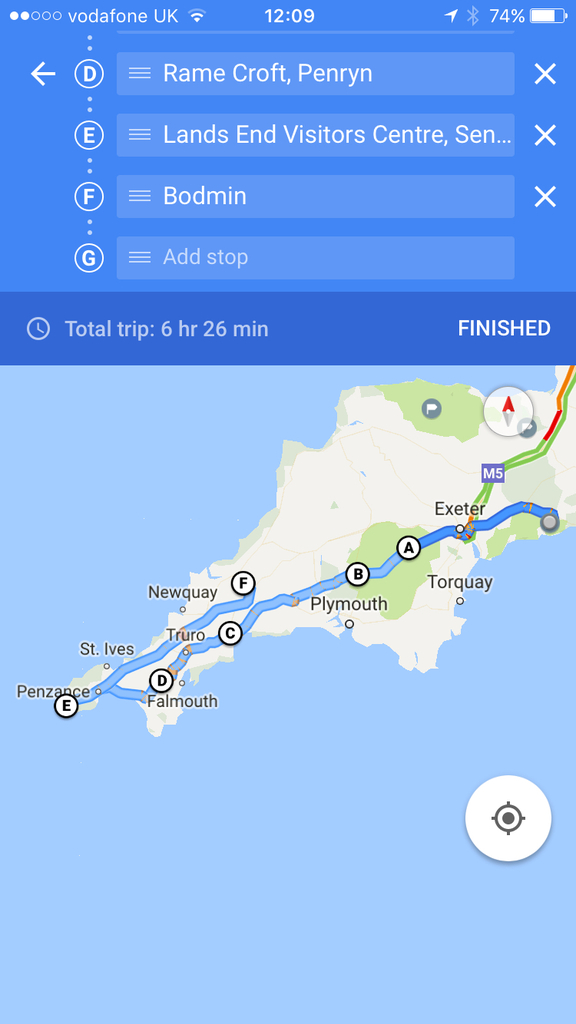 This was the day we intended to make it to lands end. Unfortunately, despite waking up to beautiful sunshine, the weather was against us, we sat at breakfast to watch clouds roll in double quick and then.. thunder storms. Properly full on thunder and lightening, near enough shaking the bloody windows. Thankfully breakfast was good enough to cheer me up: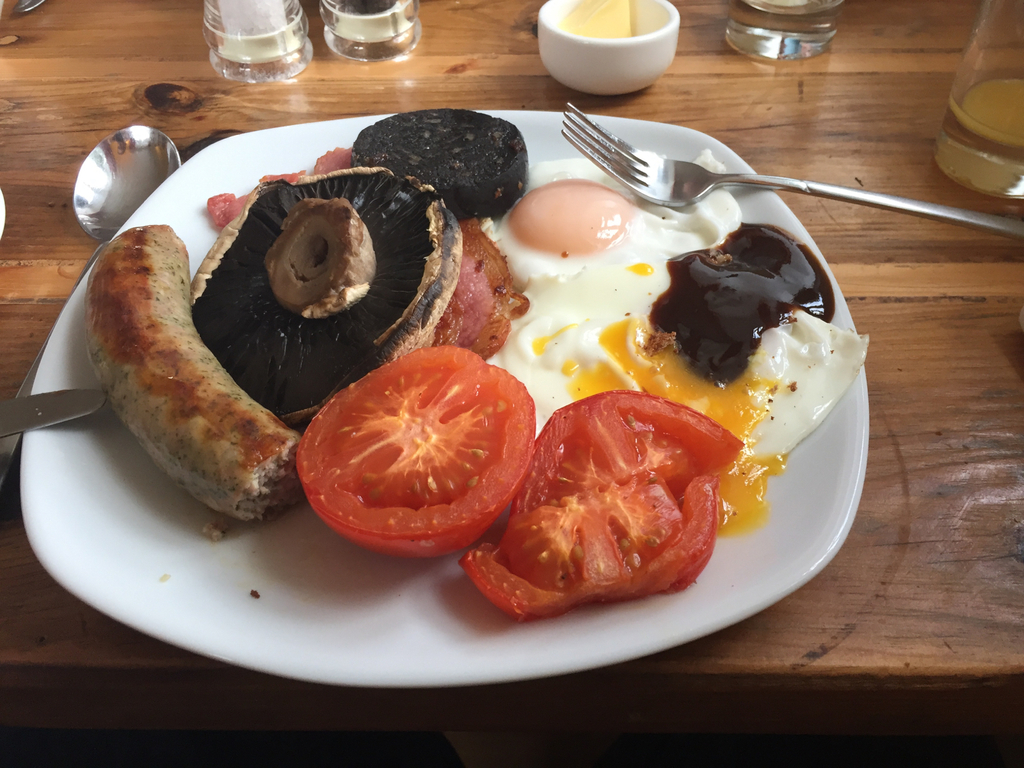 So, as you can imagine, day 2 suffers from a lack of photos, mainly because we spent a LOT of it getting wet. The fact was we could knock almost 100 miles off the trip and go straight to the hotel, but lands end felt like we had to get there. It'd feel like a failure otherwise.
We waited for a break in the rain to load the bikes, which lasted about 3 minutes, and headed off, our first stop being dartmoor national park. Mainly because by this point my arse was sore and I almost got charged by a big ass cow in the middle of the road.
Even in s**t weather it's a beautiful place: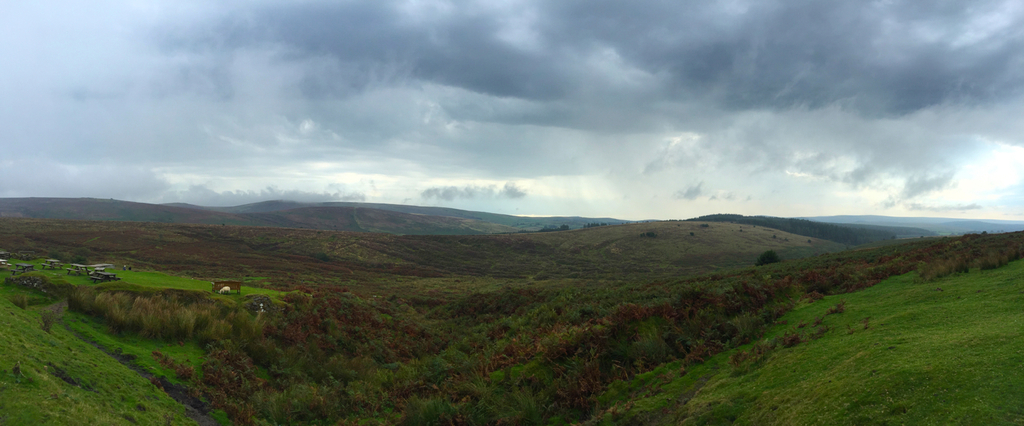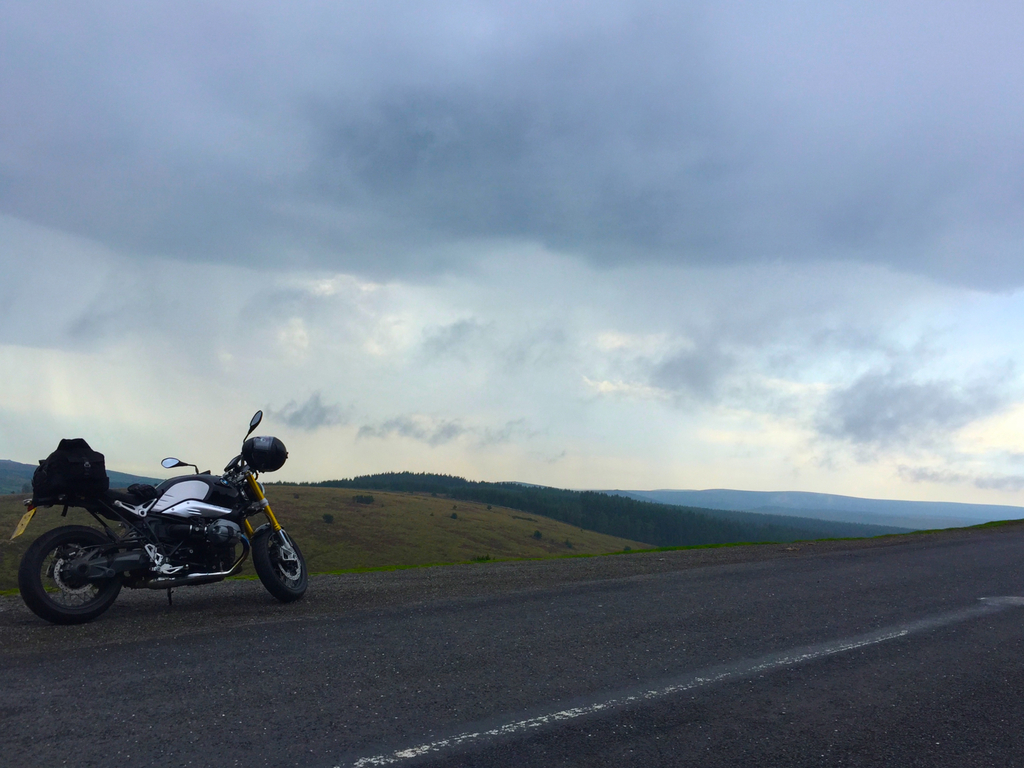 Then, after what felt like an eternity, and putting on a lot of layers because I was f**king frozen, we finally made it. The rain actually held off whilst we were there, but the wind was atrocious!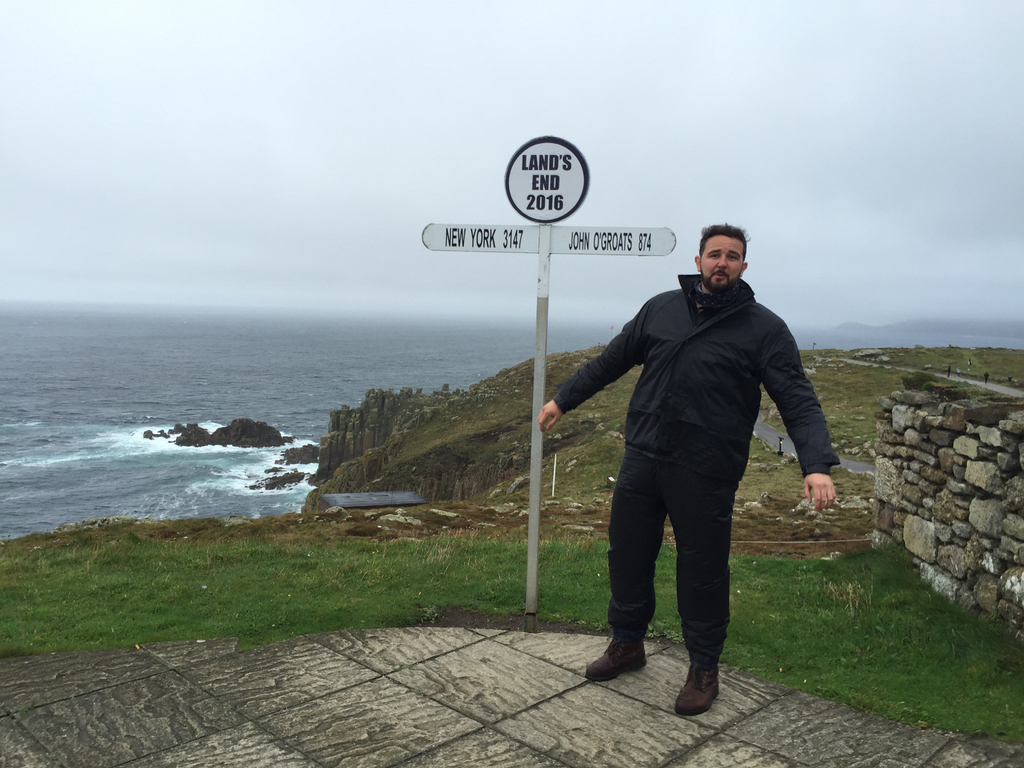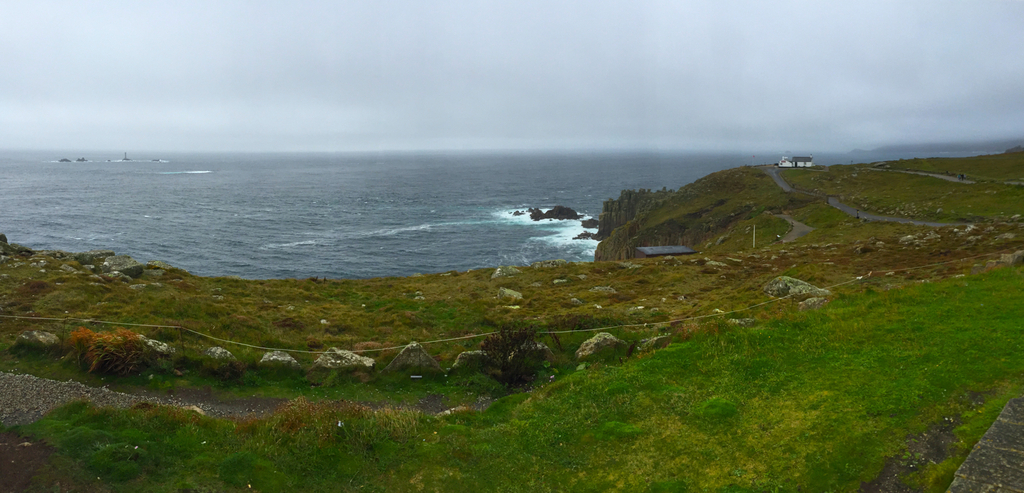 Then, another hour and 30 minutes back in the direction we came to get to the hotel. This time, a stately home: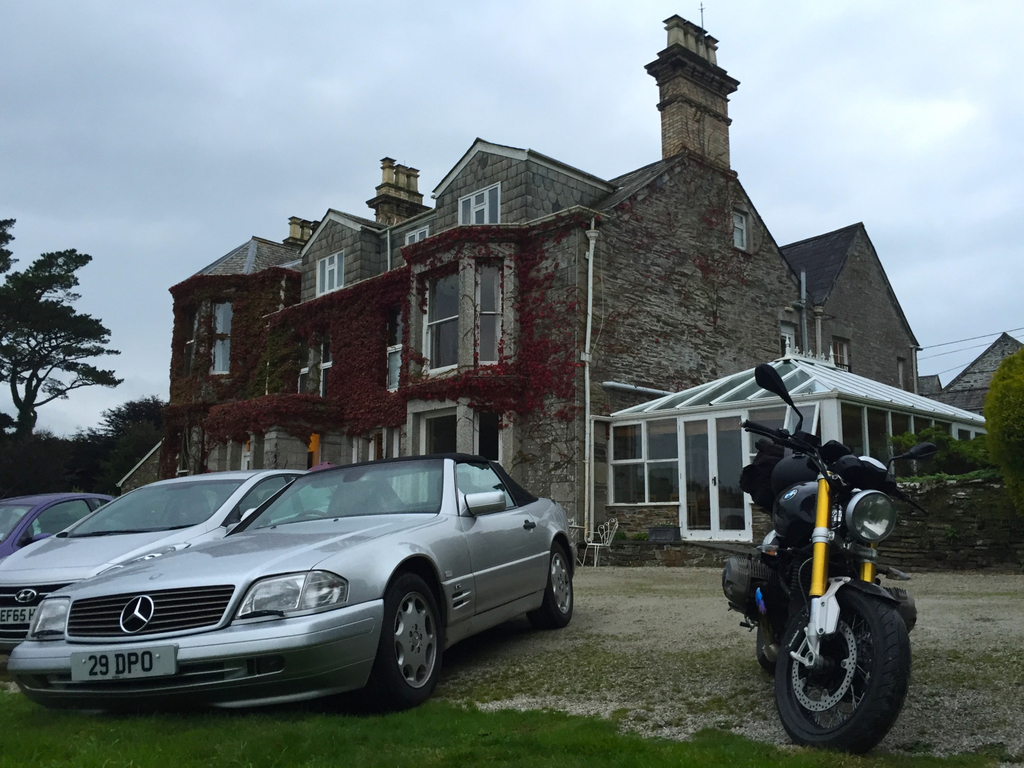 I'm not sure they were two impressed with two soaking wet bikers turning up, but hey, our money is as good as anyone else's! Room was rather large too..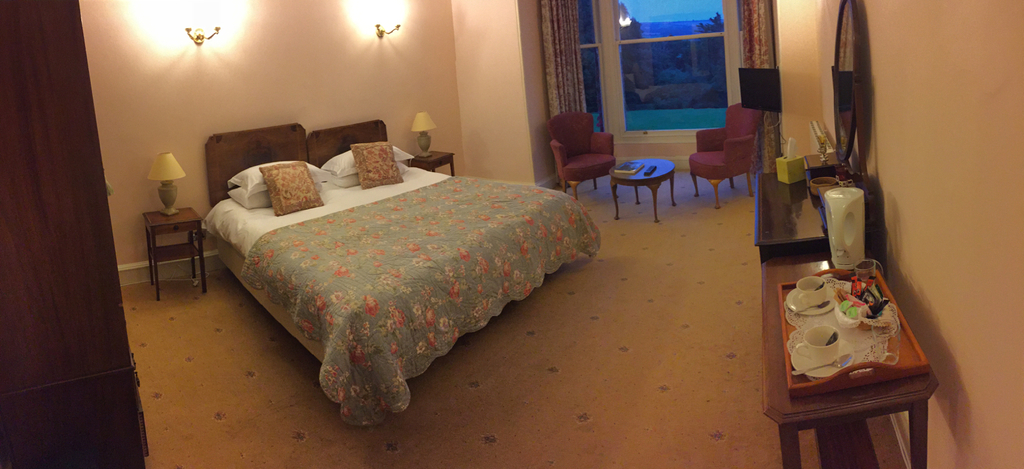 Day 3 - The Route:

Today we were heading to Wales via exmoor national park, unfortunately the breakfast was nothing special, just continental, not even worth a photo.
Once again we awoke to wonderful sunshine, but by the time the bikes were packed up it was getting cloudy. I decided to ditch the waterproofs and have some faith, thankfully it paid off. By the time we got to Exmoor it was bloody beautiful: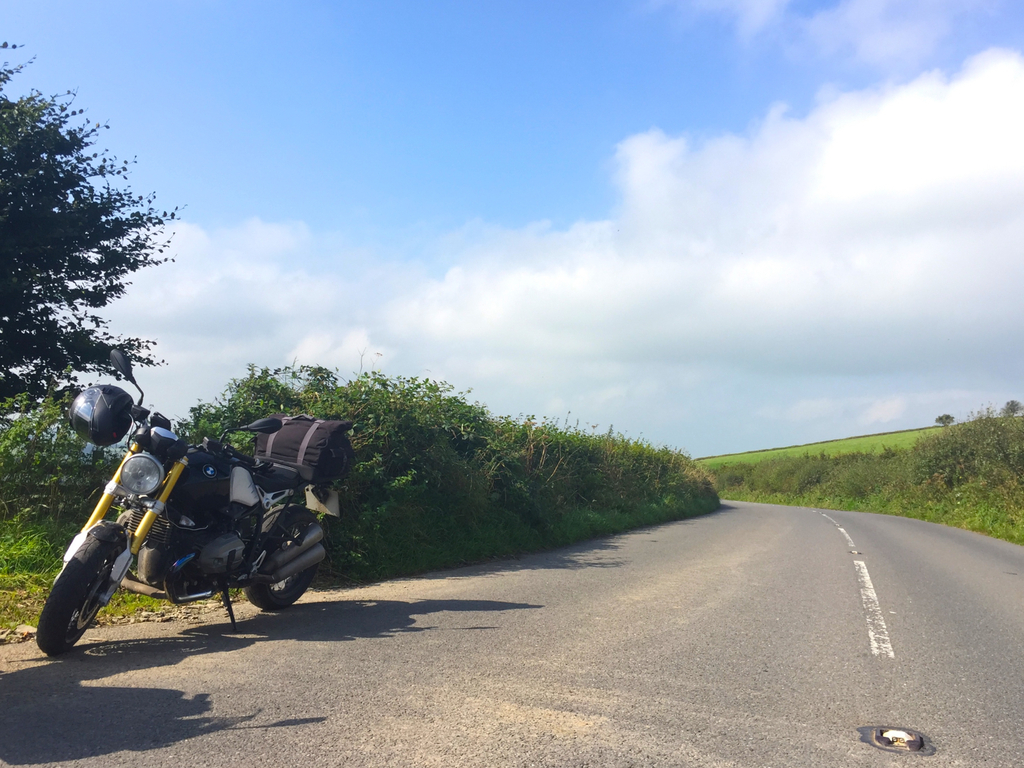 We then seemed to follow the good weather, finally, bloody beautiful. Just around lunch time we stumbled across this lovely little village with an awesome looking pub, naturally we popped straight in: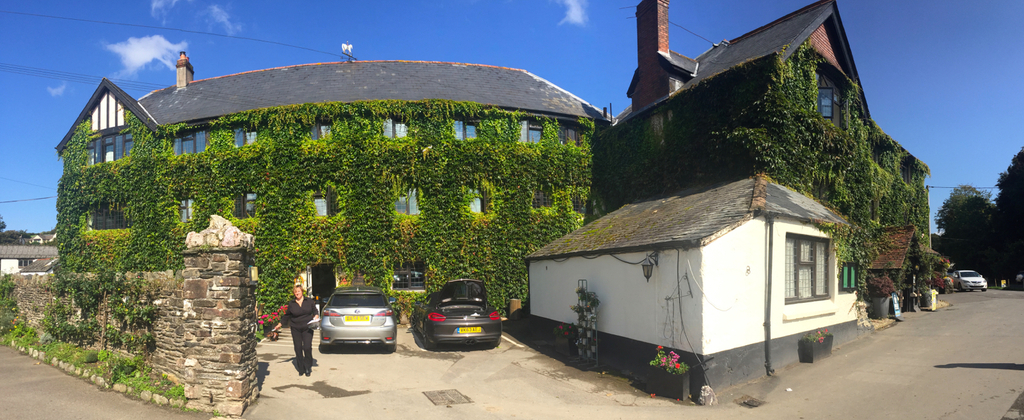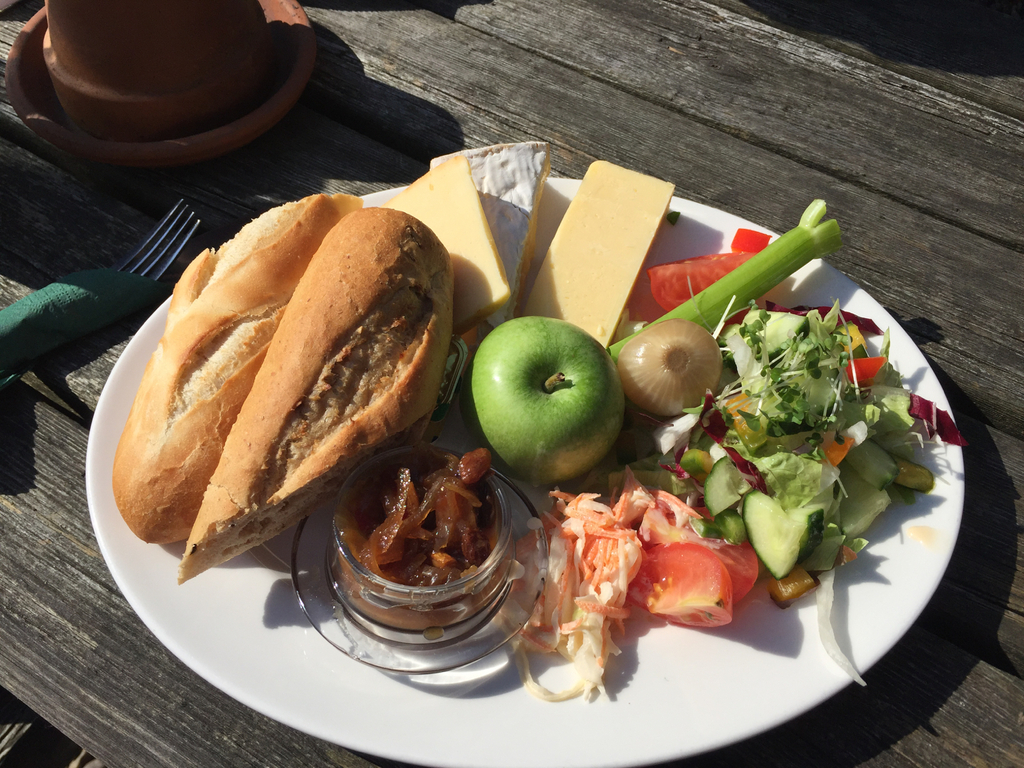 Fully fuelled we made some decent progress from here, stunning roads on this day, truly amazing. We deviated slightly from the route and used the Welsh motorway bridge because things we getting later and later after a pharmacy stop for Paul. Upon arrival at the Welsh B&B I couldn't have been more impressed. The place was stunning, just at the southern edge of the Brecon Beacons. She even welcomed me with a ice cold guinness served on the terrace.
Unfortunately, at this place I said I'd take the smaller room because at the other two I had the larger ones.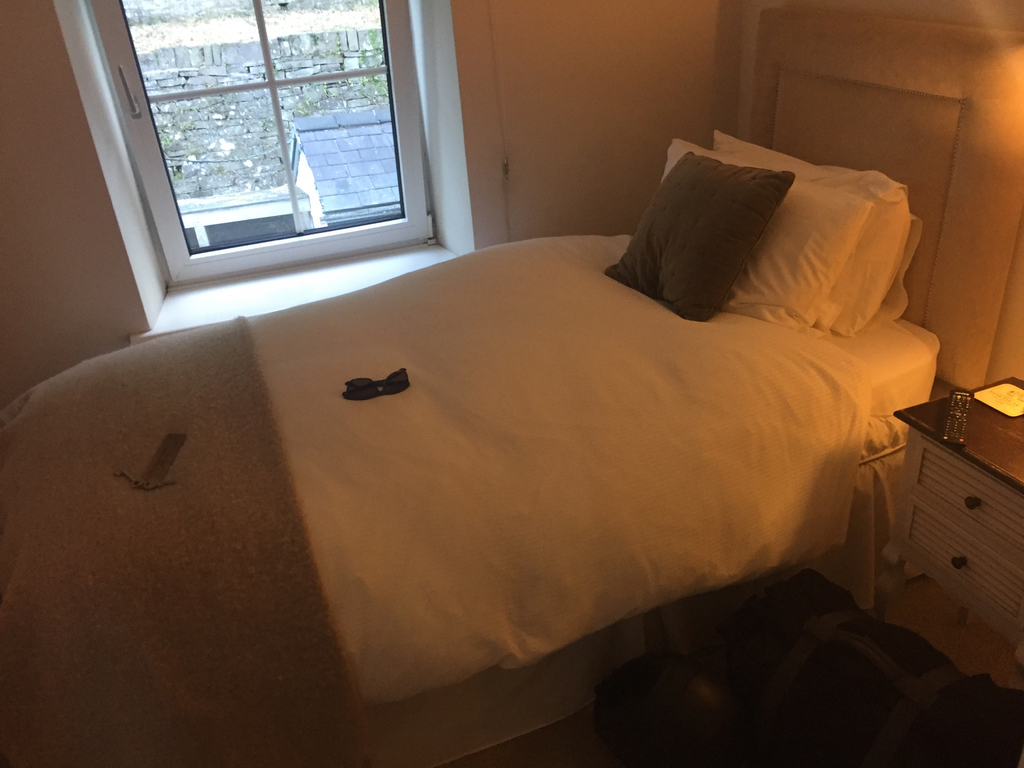 We walked down the hill into town as the sun was setting to grab some grub, magic: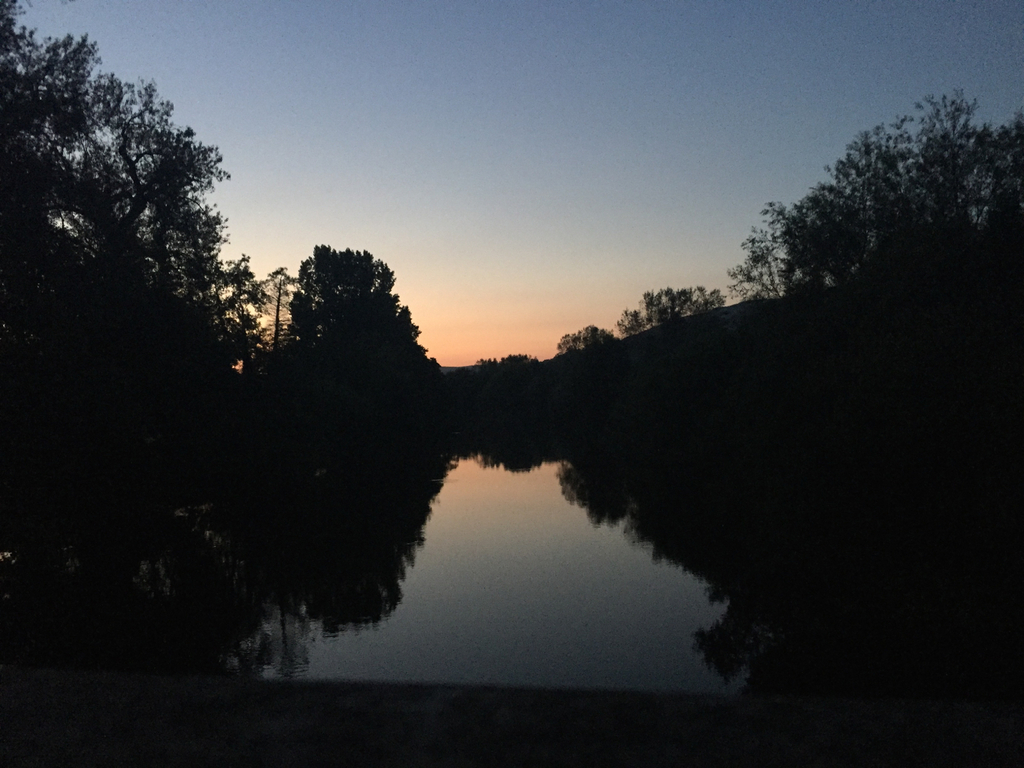 Day 4 - The Route: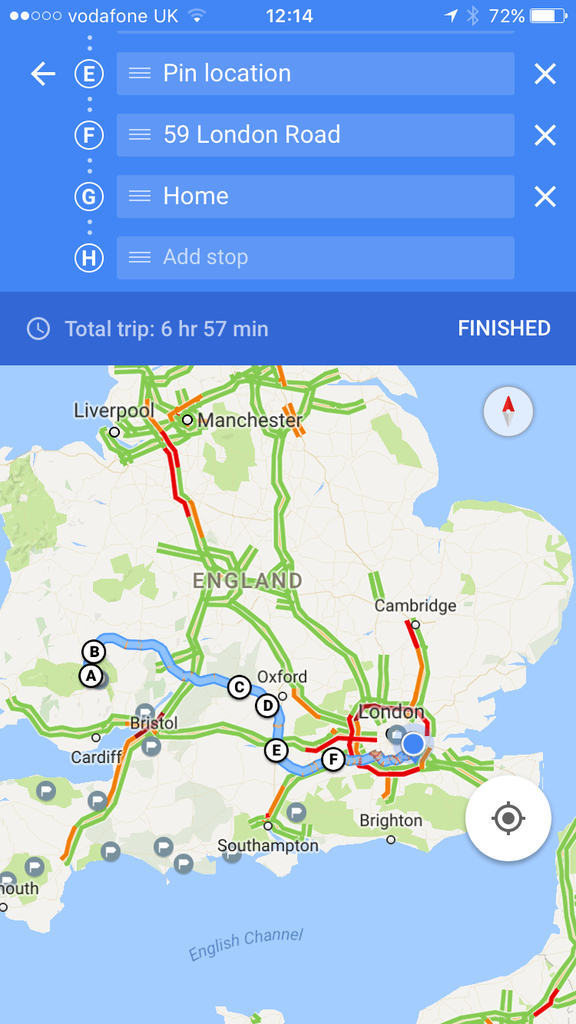 This was the homeward stretch, and the breakfast once again was up to standard: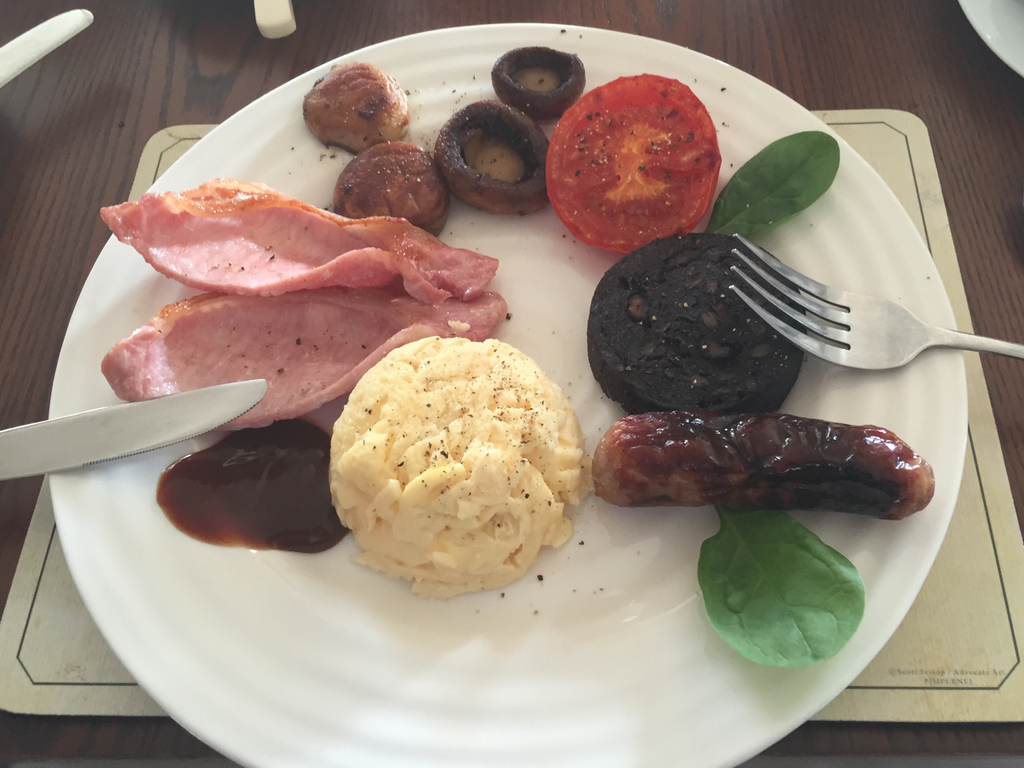 For the start of the ride, away from the hotel, we took an indirect route into the Beacons. It was some of the best riding of the trip. The Beacons are an amazing place to ride, I'll definitely be going back: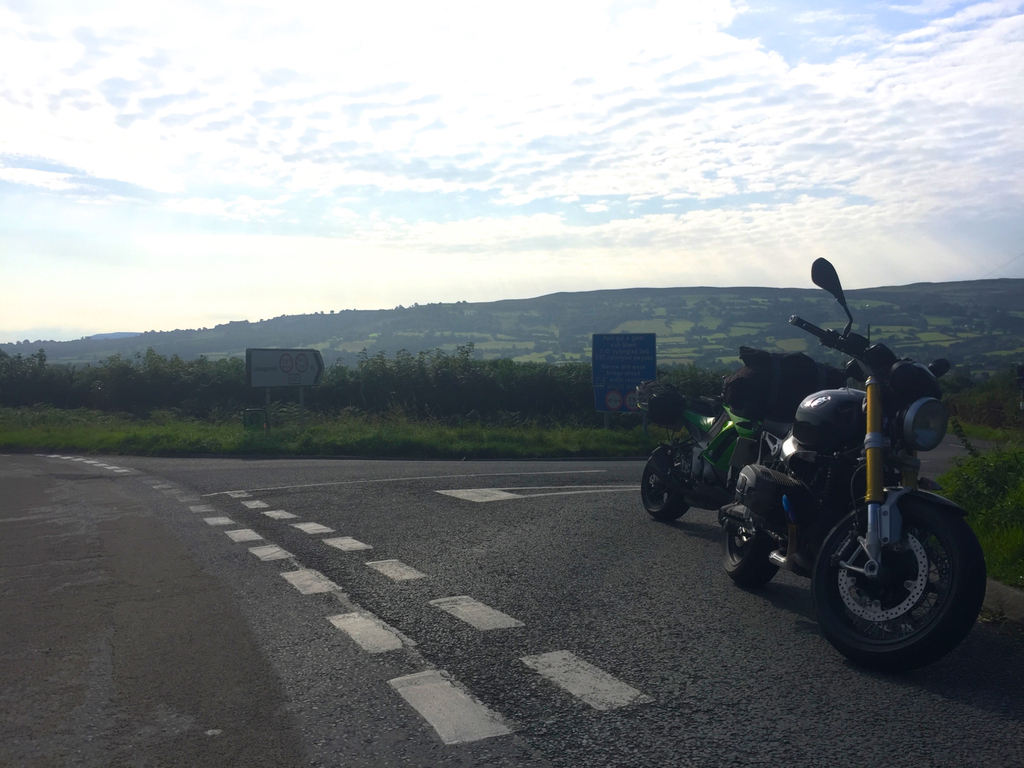 We even found a lovely pub on the river somewhere south of Oxford for a spot of lunch:

And that was that really.
If you read it all I'm impressed.
Ta.
Last edited: