Bit of a read but if there's plenty pics too
Been a lurker on here for a while after I put a deposit down on my RS clio. Thought Id make the effort and finally start posting after a fellow CS member parked up next to me the other night while i was shopping
Coming from the world of Saxo VTS's the clio is a common step forward. Ive had several saxo VTS's over the years and have done everything from driving round the nurburgring, to winning awards to putting one on its roof... After having a mint condition one for the pat two and a half years the V6 itch was getting too much to bear.
So, read on/look at the pics
I knew trying to sell my mk2 vts wouldnt be a problem, it was just trying to get a good price for it that was going to be difficult... Had already tried last year advertising it but only got offered swaps and if if was going to sell I wanted a clio v6.
Some pictures of my VTS from Trax 2010 (it stayed in this nick up till i sold it, dry weather only use, 26k miles etc). I did everything other than the interior, lowering and the ice upgrade/install. So many hours of blood, sweat, tears and detailing but it was well worth it!! (Since picking up the Vee though, I haven't missed it)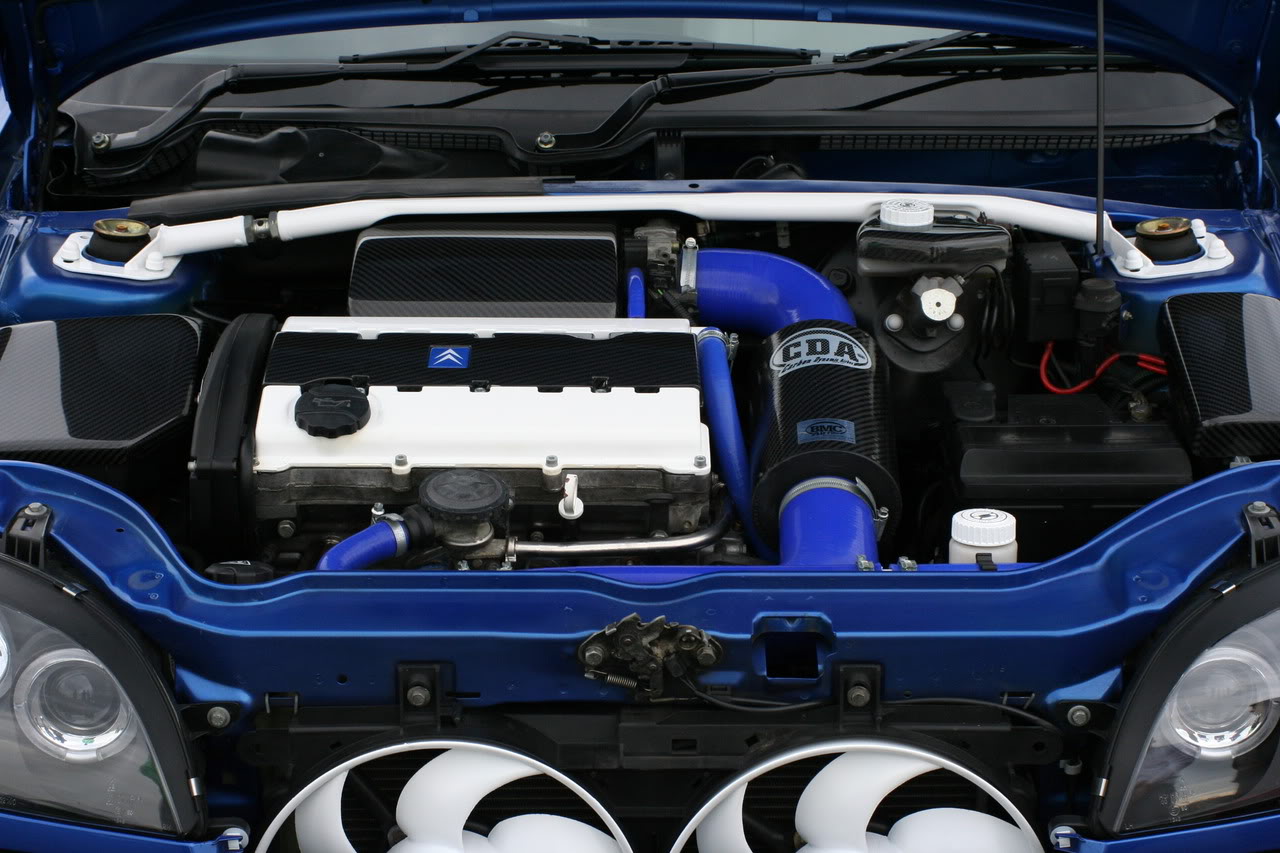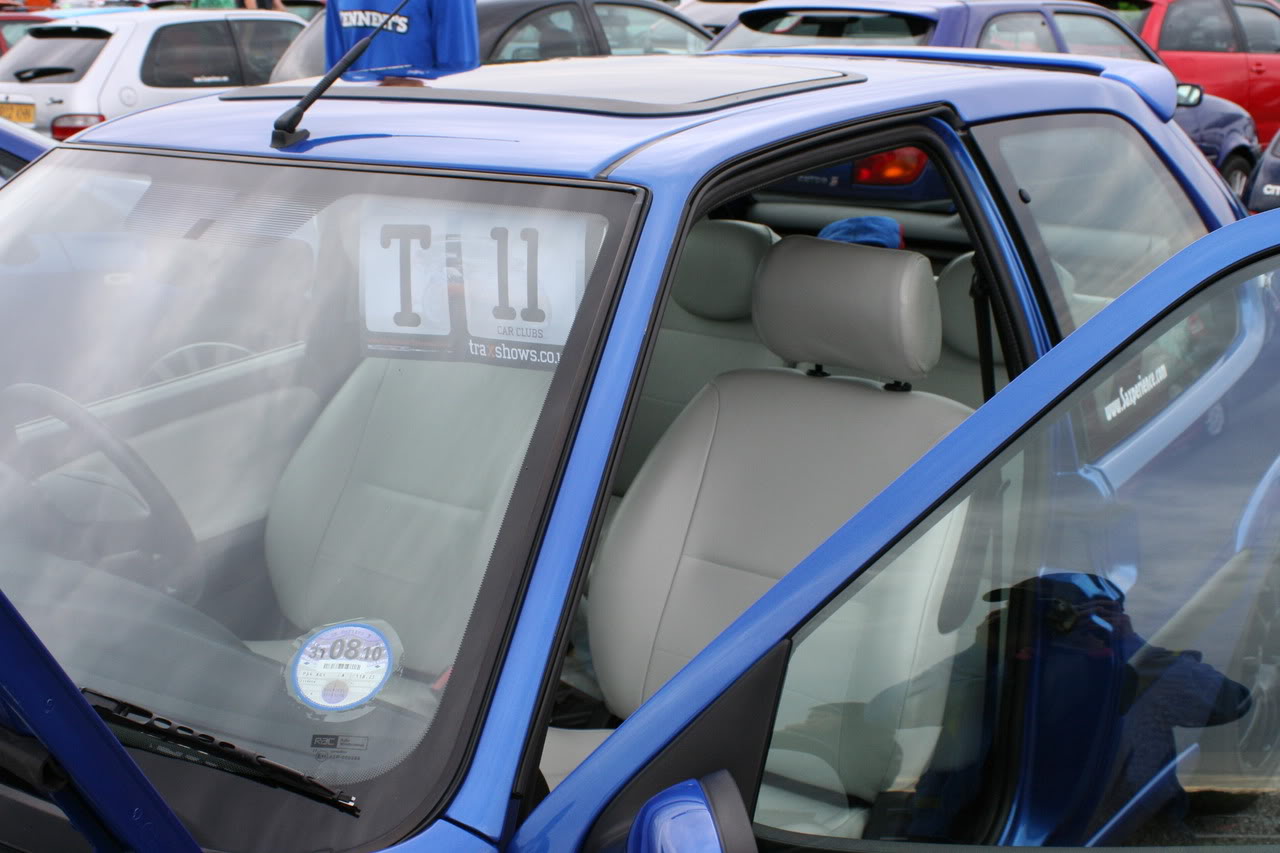 3 days before the advert expired I got an e-mail from a guy working out in Australia who wanted me to hold the car for 9 weeks till he got back to the UK. As you would be, I was skeptical at first but agreed and he sent through £1k deposit...happy days! The weeks went by and he came to pick up the car as promised, having sent through the remaining money a few days beforehand.
The clio v6 was always one of those cars on my 'to have' list. With plans to emigrate coming ever and ever closer, money had been going aside for a new life abroad. Received a letter from the bank as per usual around april time letting me know how much interest i would receive at on what I'd saved.
It was pathetic to say the least so while i was waiting on the buyer to come pick up my VTS I organised a trip to see a Vee I'd been keeping my eye on for a year. Went down, saw it and paid a deposit there and then. While waiting for my buyer to pick up my VTS the garage were going to change the timing belt (£900 job), service and MOT the clio for me so all was well.
I remember the original owners for sale advert for the vee as they had a picture of the plaque with 007. It soon sold (advert had it priced at £14500 if i remember rightly), then before the advert even went off of Pistonheads it appeared on a dealers advert for £21k :rofl: Which is good for keeping prices up but nae wonder they couldnt shift it. Needless to say it sat there ever since and they only recently started dropping the price to move it.
After missing all the glorious weather we've been having recently i was so glad to get out today and get some pictures of #007
She's no longer a teenage miler though but its just such a nice car to drive, gets so much attention wherever it goes - i'm loving every minute of it.

After picking her up six weeks ago i decided to get the front bumper and wheels re-painted. The bumper had a stone chip the size of half a 50p piece that attracted your eye as soon as you knew it was there :dapprove: You can just about make out "bleu" and "7" on the slam panel

The wheels I got powdercoated since the finish on them was shocking and could surely only be achieved by applying paint with a sponge! No pics of the bumper on its own but here's the wheels all done and sealed, ready for re-fitting.

To go with the p**s poor finish on the alloys was random, what can only be overspray, silver paint on the calipers.... :S Confused the heck outta me to be honest! Some nitromors and steel woool got the vast majority of it off anyway. Going to get the calipers painted at some point but no way am i missing any more fine weather just now



Came across the issue of the Cliosport grille being different to the v6 Cliosport grille...
I'd replaced the grille since the old one had a crack between two of the plastic cross-sections. It'd been glued at some point but the sun had turned it yellowish. Having already fitted the front bumper there was no danger i was taking it off to fit a proper V6 one again so out with the tools again, soon the bonnet sensor hole was cut :approve: I've also replaced the front indicator bulbs for silver ones, and the sidelights for LED's since they were really yellow compared to the Xenons

Getting there and plate transferred off retention

So since i didnt actually have any pictures of the vee in one piece, it was a really nice day so i took my wee brother to take some scenic pictures down by the Forth Rail Bridge
So glad to have it back, the soundtrack behind your seat, the kick in the back when you have some open road and the attention it gets. Love it, so glad I didnt go for a vxr8 now - as it is there's two of them go about town :clown:







Only plans are to get the calipers sent away and done yellow, perhaps an exhaust and recaro trendlines one day
Needless to say Renault still surprised me by their ridiculous prices for standard parts
Eg... The mk1's have 2 tyre weld tins under the passenger seat... its wrapped in a bit foam like this :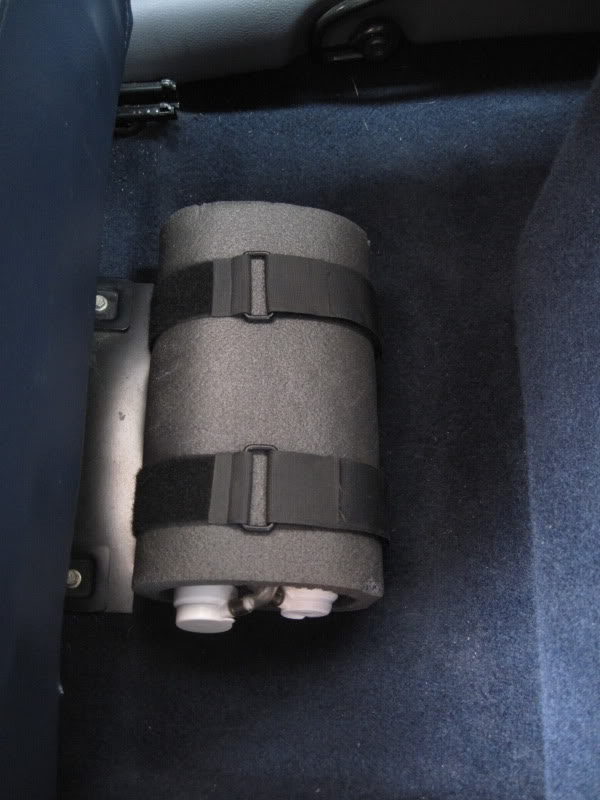 That foam is £128 :fcuk:
Standard cd player (head unit only, not with the cd changer) - £464.68
(front) floor mats - £175
Standard air filter £91.62
Silver air pods on the side of the car - passenger side £497.73, driver side £582.33
Even the decorative strips on the sills when you open the doors (basically thick Vinyl that says Renaultsport...) - £119.45 +vat! the mk1 strips are £90 dearer than that
anic:
Of course it crossed my mind that I could have spent half the money and bought one of the 500bhp evo's on PHeads but I prefer something thats a bit rarer and will attract comments other than "i bet that shifts". It might be a tad underpowered/heavy for what it is but rather than a superquick backroad racer it really is much more of an attention seeking srt of wheels