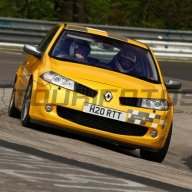 South Central- West Berks
ClioSport Area Rep
Castle Combe Spring Action Day is on Saturday 8th April. See website for
details
.
The stand has been approved by Castle Combe and Car Pass tickets are for sale in the shop. Deadline for purchasing tickets is 1st March.
http://www.cliosport.net/shop/7-show-tickets
Car Pass @ £15 which includes admission for display car, driver and up to 3 passengers
Track sessions are currently £25 or £30 (car pass must also be purchased from the Cliosport shop).
Track sessions can be purchased using the Cliosport shop or we have a club booking code for people to use to book direct on Castle Combes site. Advantage of booking direct is you can choose a specific time. Do not purchase admission tickets direct as these won't get your car on the stand!
To book track sessions go here:
https://castlecombecircuit.co.uk/account/
and register for an account. At the bottom of that form is a box to enter the club code which is: CLIOSPORTNET
Once you have done that and logged in go to the event page (
https://castlecombecircuit.co.uk/shows/spring-action-day/8/4/2017/
) and order track sessions on the BOOK tab.
Note: Do not order admission tickets direct from Castle Combe as these are general admission tickets not stand passes.
Last edited: