Evening all,
Thought I would share my newest purchase and the sole reason my phase 1 project is now on hold till later this approaching year.
I had no intentions of buying this car, but when a friend calls you up on a Saturday afternoon and says he needs it moving immediately as the Mrs says he can't keep it I couldn't help but bid him on it.
The story goes that it was owned locally for a large number of year's by one chap, who then purchased a new one and laid this one up. It was then purchased by my friend who about going through the car with a fine tooth comb, replacing all fluids, belts, consumables and so on and putting a fresh ticket on it. This is where I came in, purchased the car having heard it idle only and seen it's condition.
Trailered it home and then sat it outside my house for a few weeks trying to get the best insurance for it, at 22 it was proving quite difficult, certainly something I should have looked at before the purchase.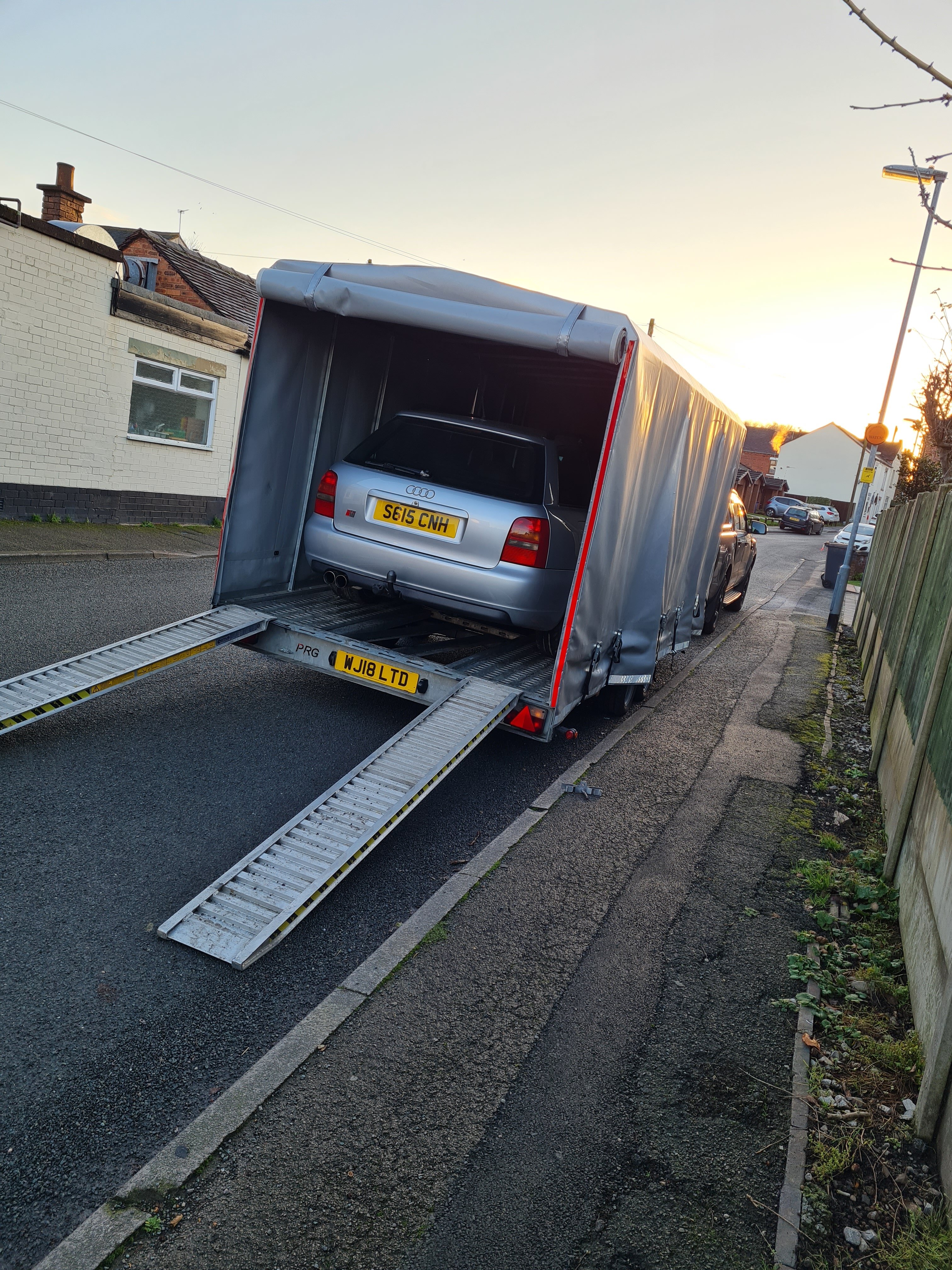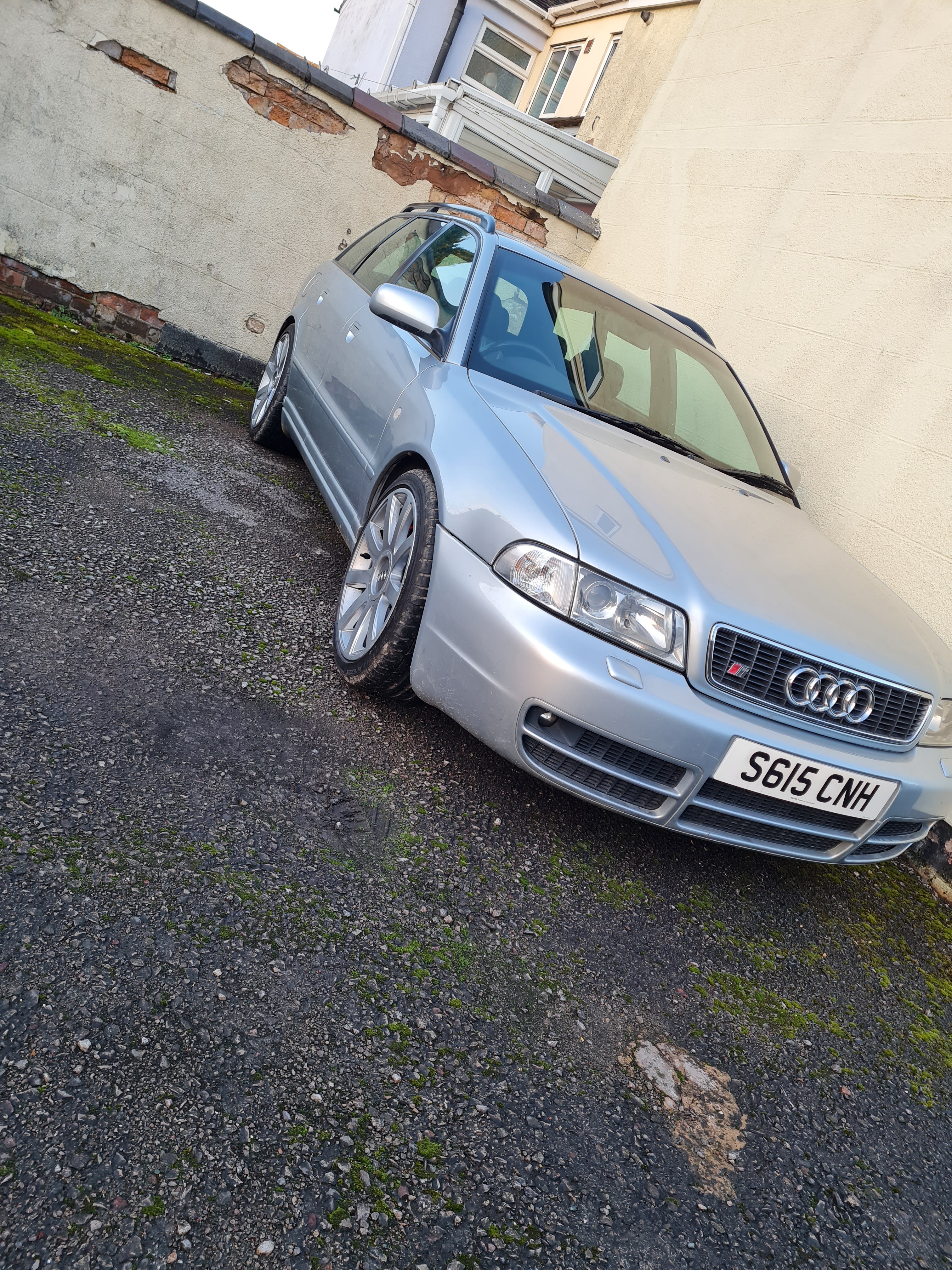 Finally got it insured for relatively sensible money and proceeded on the first drive where I found it massively underwhelming for something that was supposed to be pushing 300+ horsepower. Took it my garage and started investigating, immediately found that the pipe coming out of the bottom of the diverter valve into the lower inlet pipe had popped off. Great. Sorted right? Wrong. Took it out for a second drive, better, but flat as a pancake above 3k rpm. Just about kept up with my mates remapped 2.1 cla!!
After many hours of searching and checking hoses, spraying soapy water, cleaning electrical contacts and the sorts I found a breakage in the silicone throttle body boot, if you google it it's very common, but I didn't think to do that. I could stick 2 fingers in the underside of the boot! Unable to get a boot for a few weeks I used some Q bond to seal the rip, stuck it back on and used some self-amalgamating tape to seal it all up.
(Terrible picture but that's the boot)
Whilst I was in there I swapped the plugs and all fluids again, half the car has to be taken apart to do so but I figured it had to be done.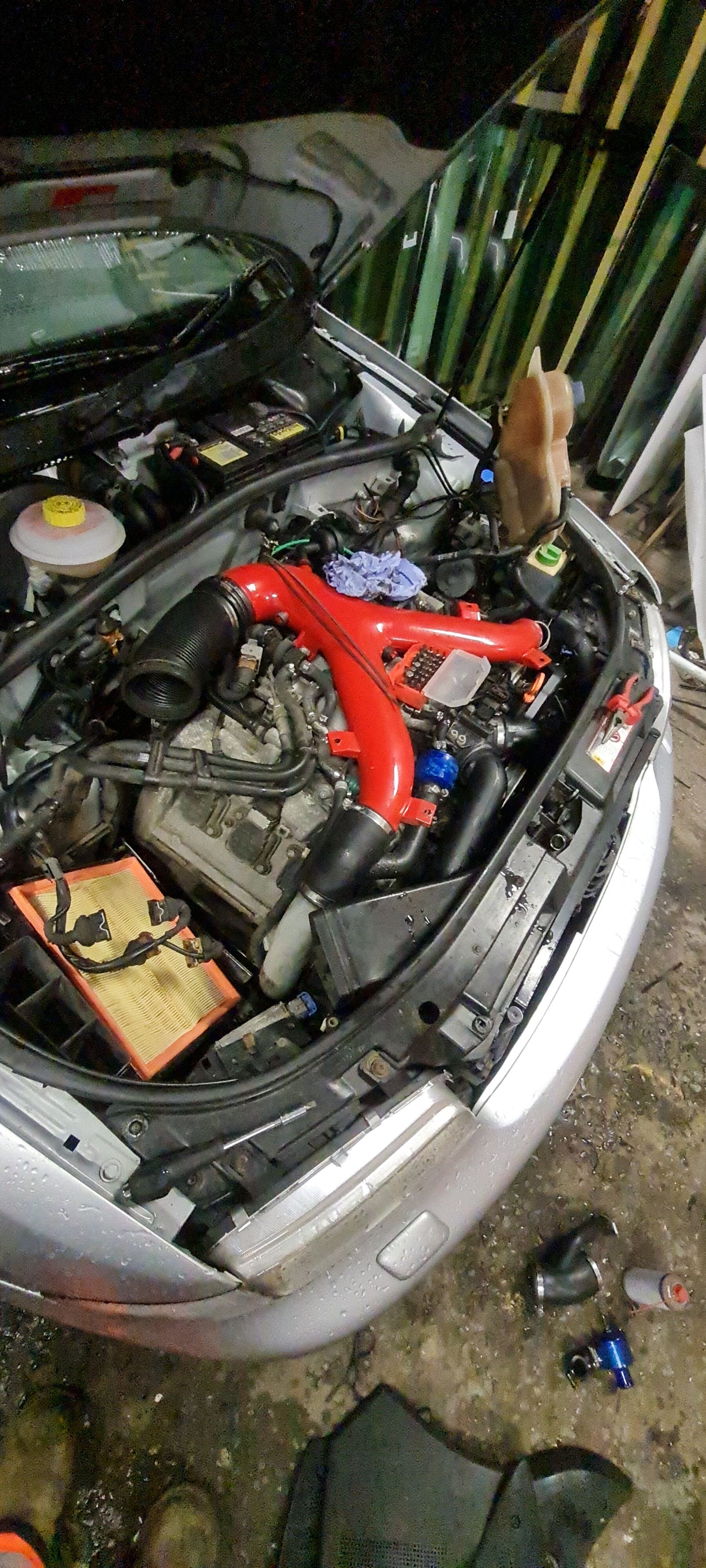 Took it out for a drive afterward, warmed it up nice and steady at 50mph in 6th. Once warm came to a roundabout leading to a 70mph road and booted it in second. What a motor, the things sodding ballistic pulls hard from around 3k right to the redline at 7k. Had a play with a mk2 focus RS thing, and swiftly showed it the door or the tailgate as the case was, much to the surprise of the owner.
Gave a wash and a wax today and a quick interior valet, really really clean body, not a spot of rust on the thing, you could count the stone chips on the front bumper on one hand, gonna get it up on the ramp in the next few days to have a poke around underneath as I don't have lots of recent history with the car, full audi up to 100k but just bits after, it drives mint though so would be interesting to see what has and hasn't been replaced suspension wise. Can't find any others with the cloth interior, I had thought someone had pulled them out of a standard s4 and put them in however all the heated seats work so I'm unsure if it was just a rare option?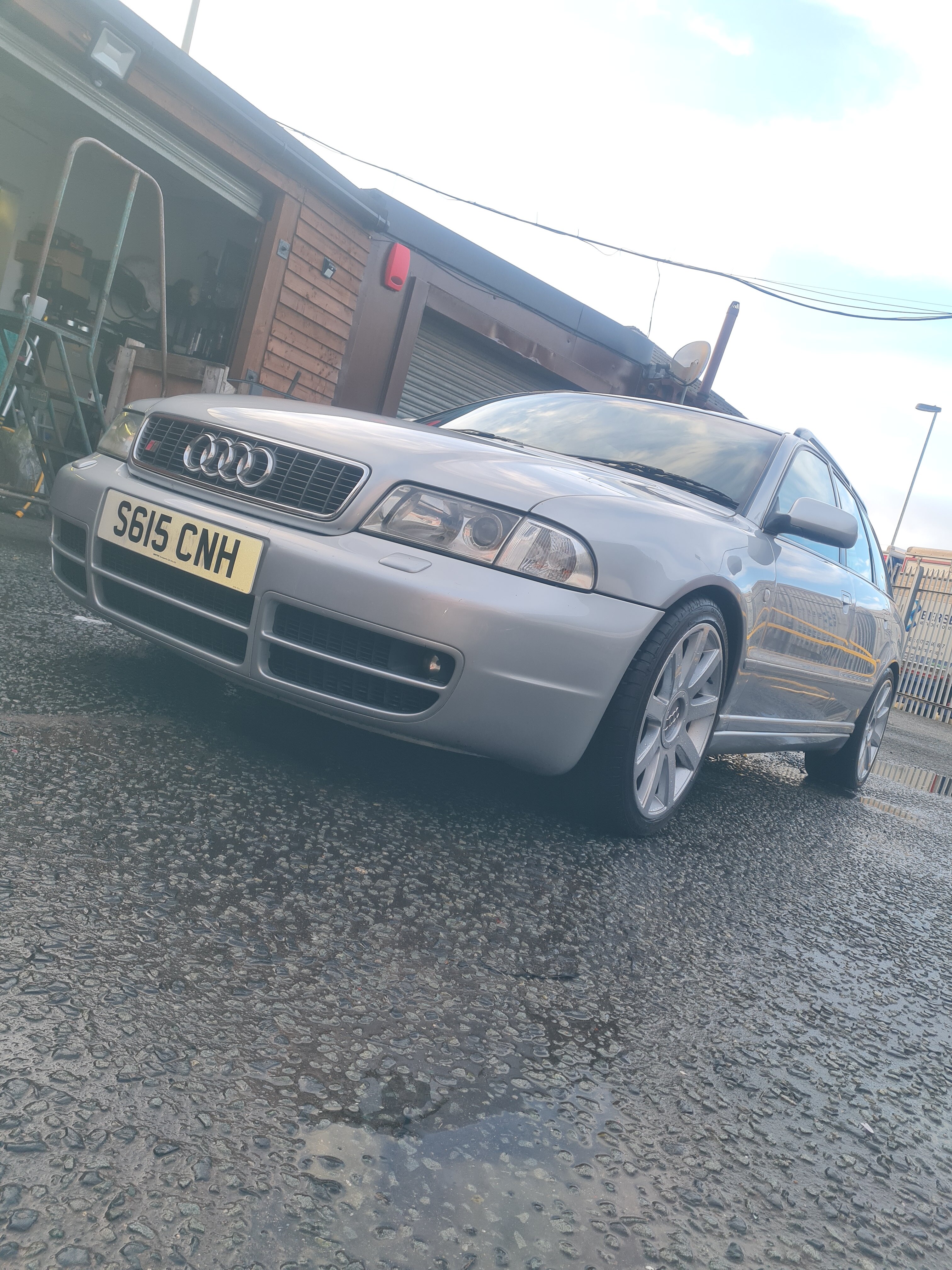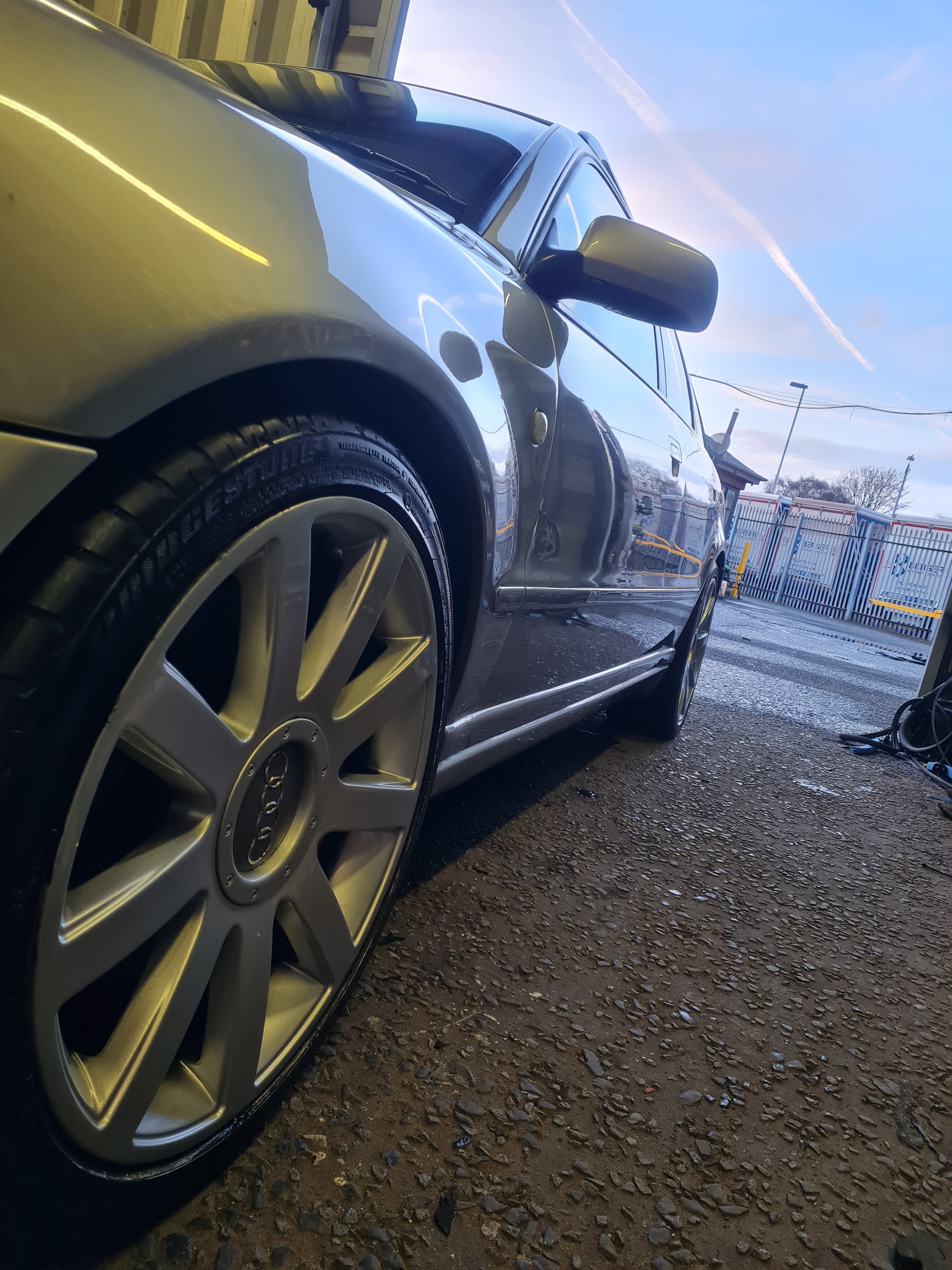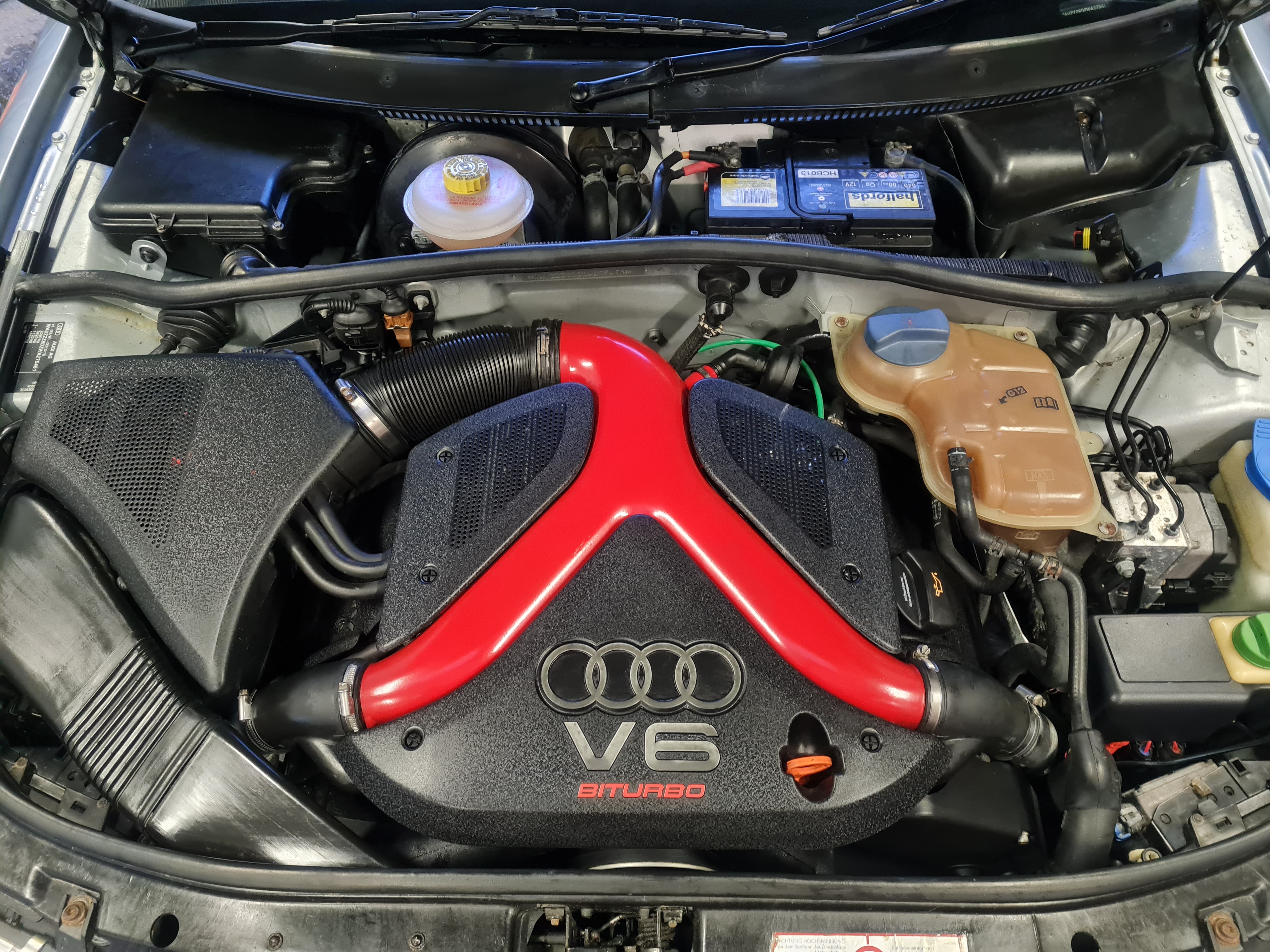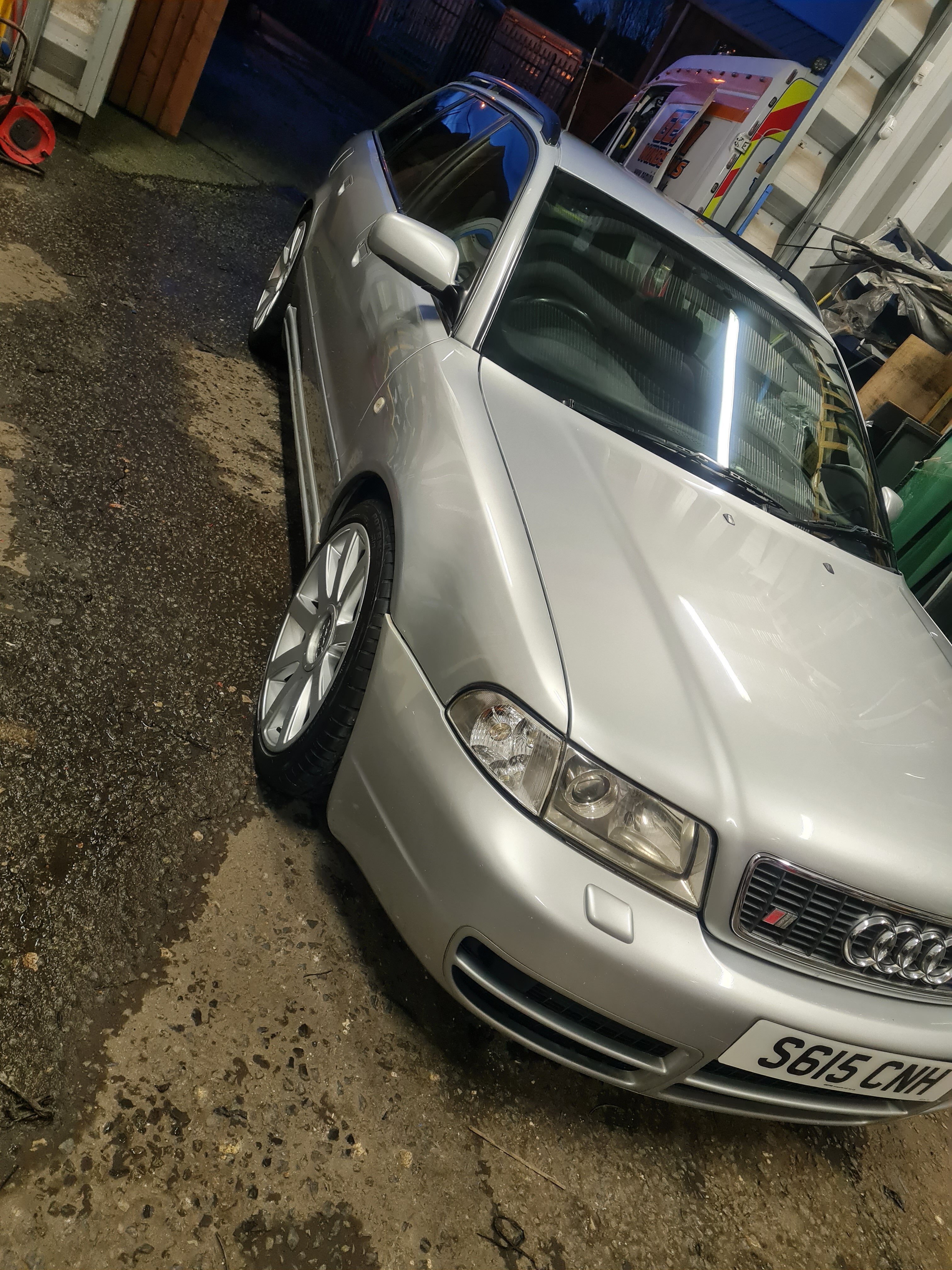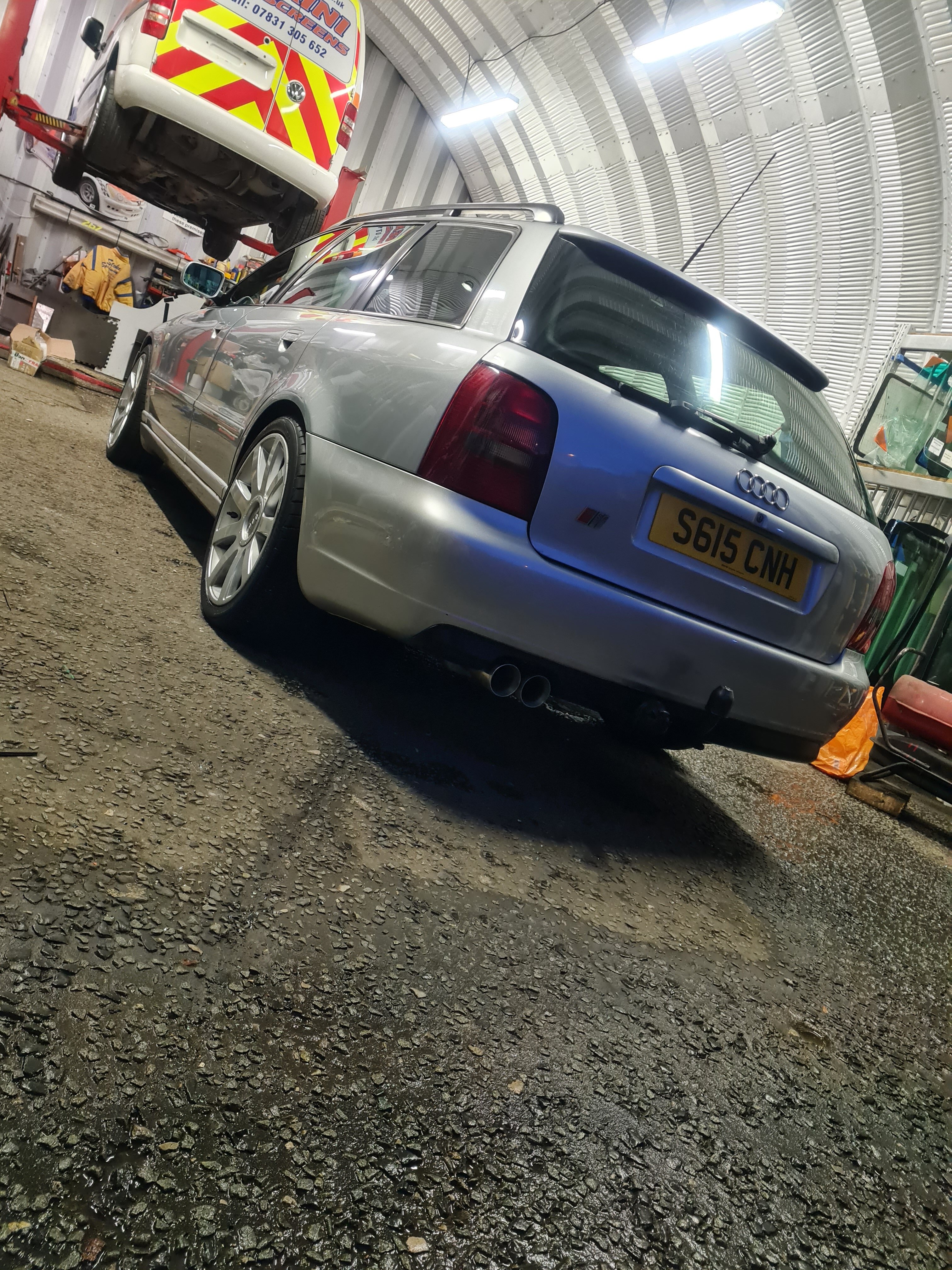 Anyway, unsure if this interests anyone but I thought I would share my latest financial mistake anyway.