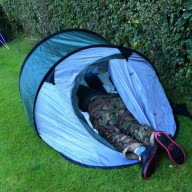 aka Philomena Cunk aka Barry Shitpeas
ClioSport Club Member
Whenever im on bumpy roads in my 172FF
the back feels like its skipping/Bouncing around,
If im on a bend or the road has an adverse camber and I hit a bump,
it jumps to one side.

My m8s 182cup doesnt do it at all and thats lighter,
we have concluded that my rear shocks/dampers are on
the way out. (doesn't look like there leaking though)

Are we right or is it something else?