Guess I best start a proper thread for the 182 I bought last week.
I wanted some cheap fun for the summer, mostly for trackdays as the M2 is a bit to expensive to really enjoy on a track! 2 weeks prior I bought an MG ZT, then proceeded to track it and sell it for a profit. With that profit I bought this: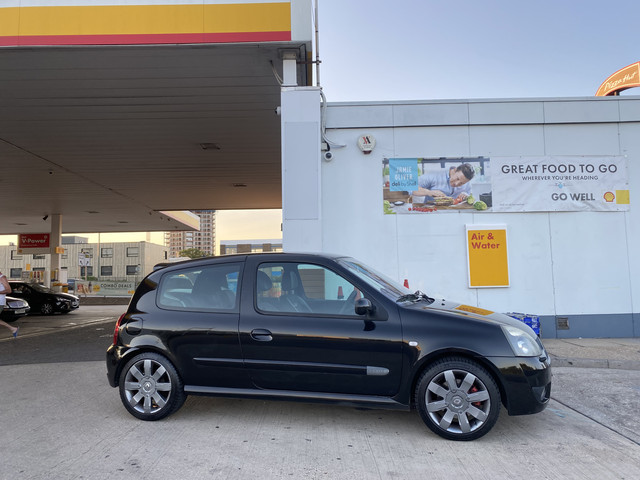 Its a 55 plate, has the hallmarks of both cup packs but I havent measured the bolts into the hub yet! One thing I liked about it was its got a nice service history, people have cared for it over its life. However, it does need work. Mechanically it needs a new exhaust, and the belts doing.
But first, I decided to tackle some of the bodywork. As with a lot of MK2 Clios, the headlights were very cloudy.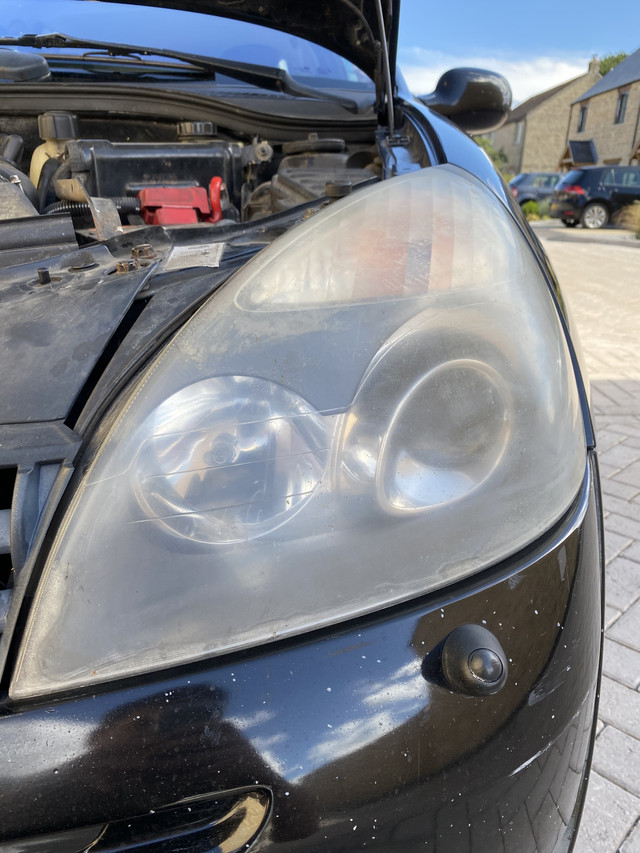 I've used the meguiars kit on a couple other cars (Mazda, Volkswagen). But its never been quite as effective as this, I'm guessing either the plastic is softer on these headlamps, or the hazing doesnt manage to penetrate quite as deep.
Half way: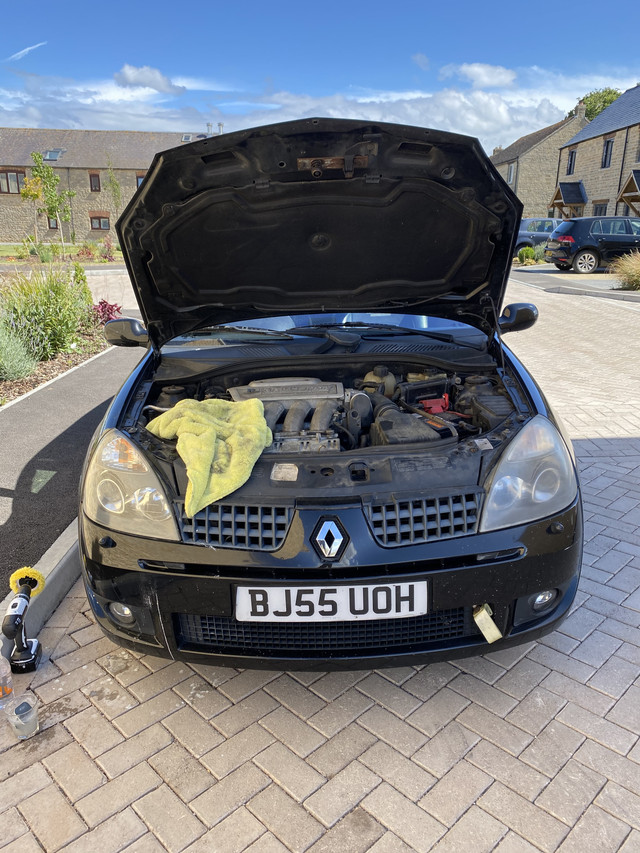 Finished articles: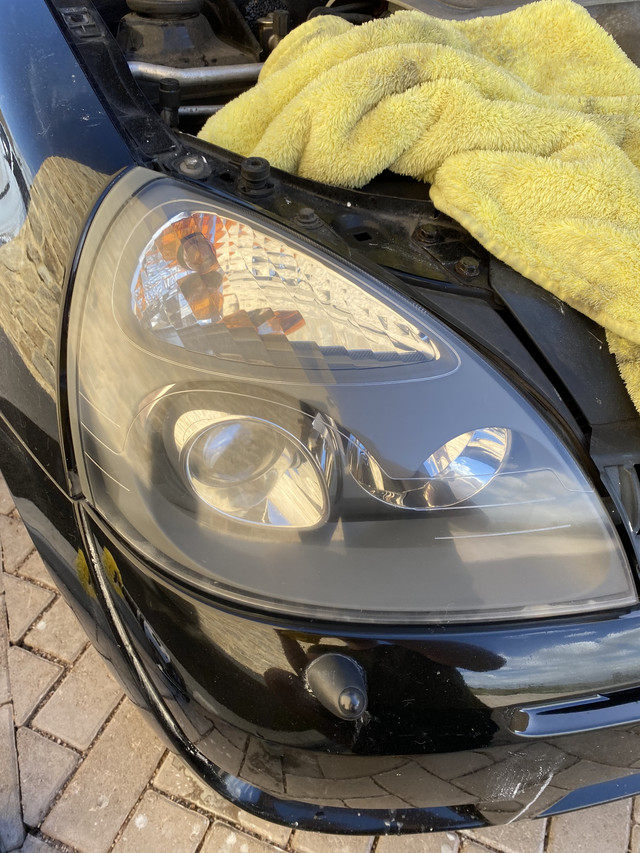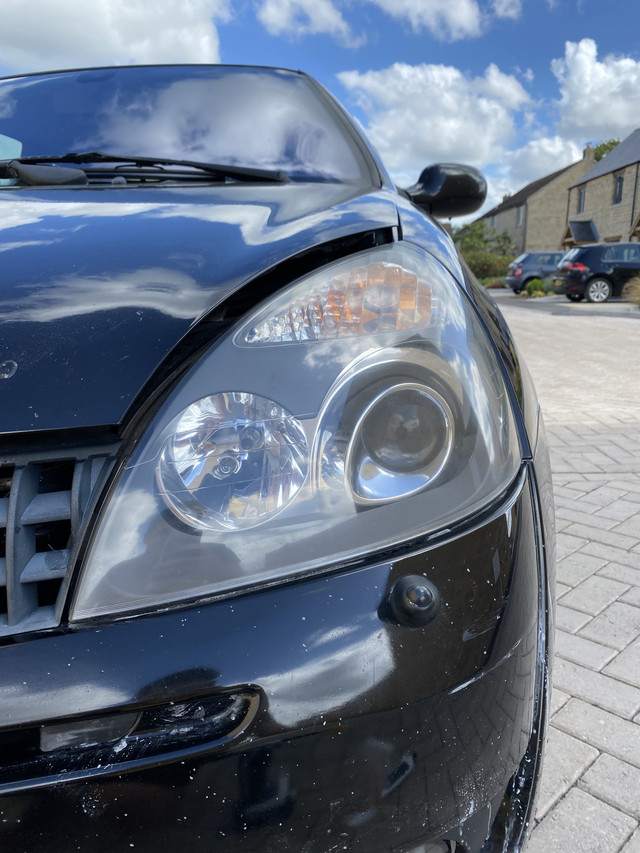 I also removed that gash towstrap, or at least the actual "Strap" part. It appears to be homemade, anbd proper pikey spec. I cant get the homemad "Bar" section out of the fixing point, so may have to attach for the next trackday.
Next job was to sort a defect in the roof. According to the guy I bought it off, there was someone line painting (or something) at a track day. They left a small aerosol of the paint on the roof, and it appears to have burst/leaked all over it.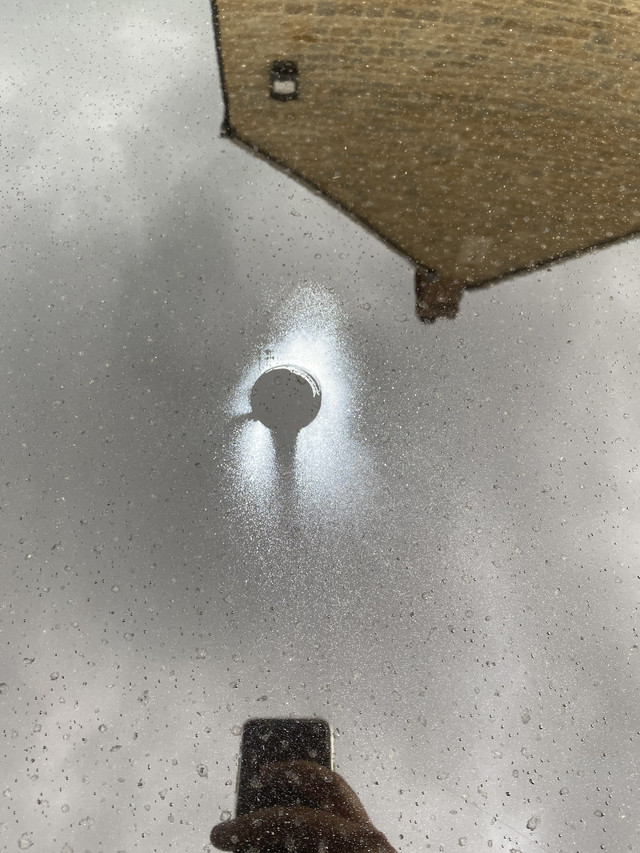 I started out by claying the area, before trying with my DA Polisher. I used an Orange Hexlogic with a Megs cutting compound. I figured it wouldnt do much, as the paint was flush to the touch.
However, to my amazement, it eventually dissapeared !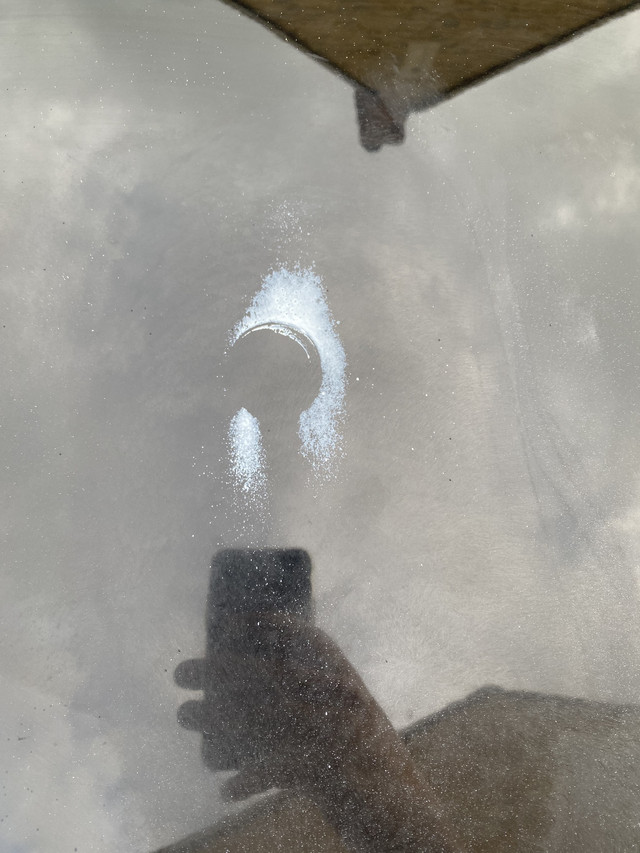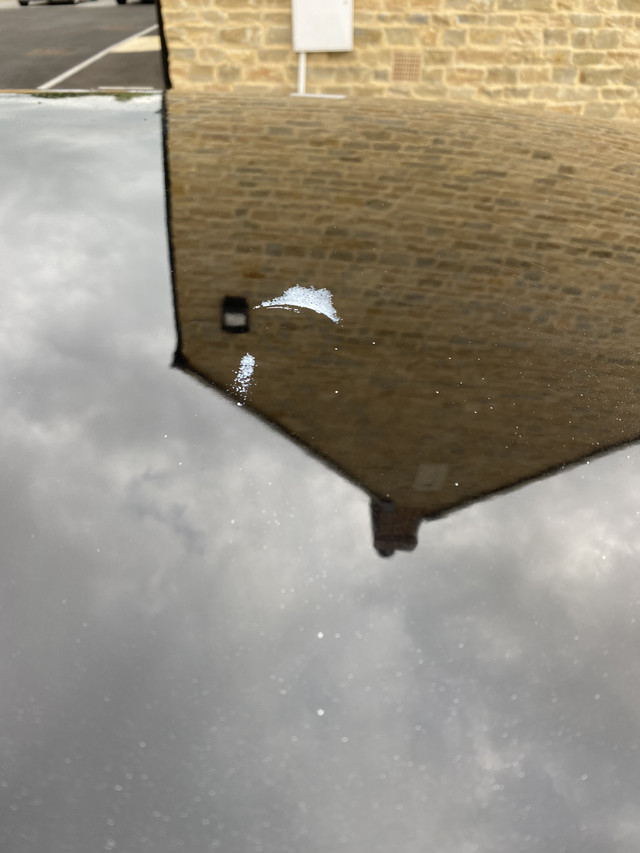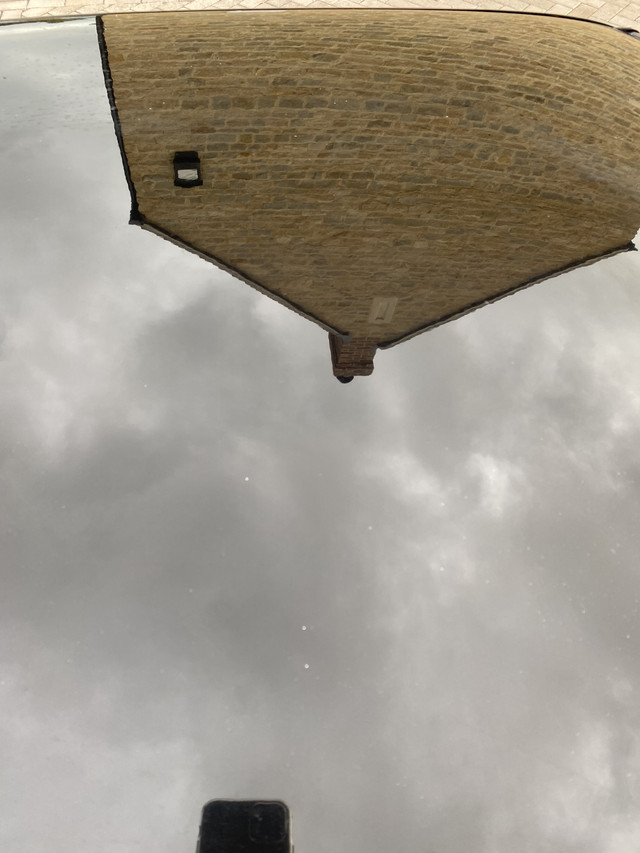 The entire body could do with a going over with the Machine Polisher, but its way down my list as it stands. Theres a lot of flat paint and stone chips which would require a bit more attention should I want to go that far.
Next Jobs:
Booked in with Beaniesport on Saturday to have belts and dephaser done.
I've also purchased a used Cat-Back Magnex system to replace the rotten standard (Yes, standard!) exhaust. Its sat in my shed, ready to be fitted when my schedule and the weather permits!
Have an aersol of Gris Matel Froid Met. mixed up and ready to touch up the scuffs on all the wheels, so wish me luck there!