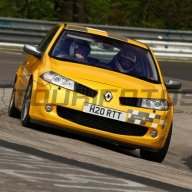 South Central- West Berks
ClioSport Area Rep
This is the Brooklands Museum version of the Goodwood Breakfast Club so it's meet up, chat, have breakfast, look at a load of nice cars and have a wander round the Museum.
Entry is £13 but this includes a full english breakfast and entry into the Brooklands Museum.
I'm planning on getting a designated area for us all to park so meeting place will be the Brooklands Paddock at 8am.
Address is:
Brooklands Museum
Brooklands Road
Weybridge
Surrey
KT13 0QN
More details on the website
http://www.brooklandsmuseum.com/index.php?/events/details/brooklands-classic-breakfast14/
Thanks to Andrew (182SURREY) for suggesting this, if anyone else has meet ideas feel free to start a thread or PM me.
Attendance list (please only add your name if 100% attending so I give Brooklands correct numbers).
1. atouba
2.
3.
4.
5.