So, after having Spa booked for the 31st of March and 1st of April... yeah that went well... I waited a while before booking another track day and booked on with Track Obsession for Cadwell Park.
Had a rush on with the car really after not touching it since February prior to
Spa
I mean Covid and had to go about removing the old brake system and remove the ABS pump etc. I fitted all the new lines and a Tilton bias valve, had issues with one of the T pieces where the female bits were too deep (never had that issue before) and leaked fluid so we ground them down. Re-fitted them and hay presto, no leaks. Fitted a flat floor for the drivers side and re-fitted the fire extinguisher.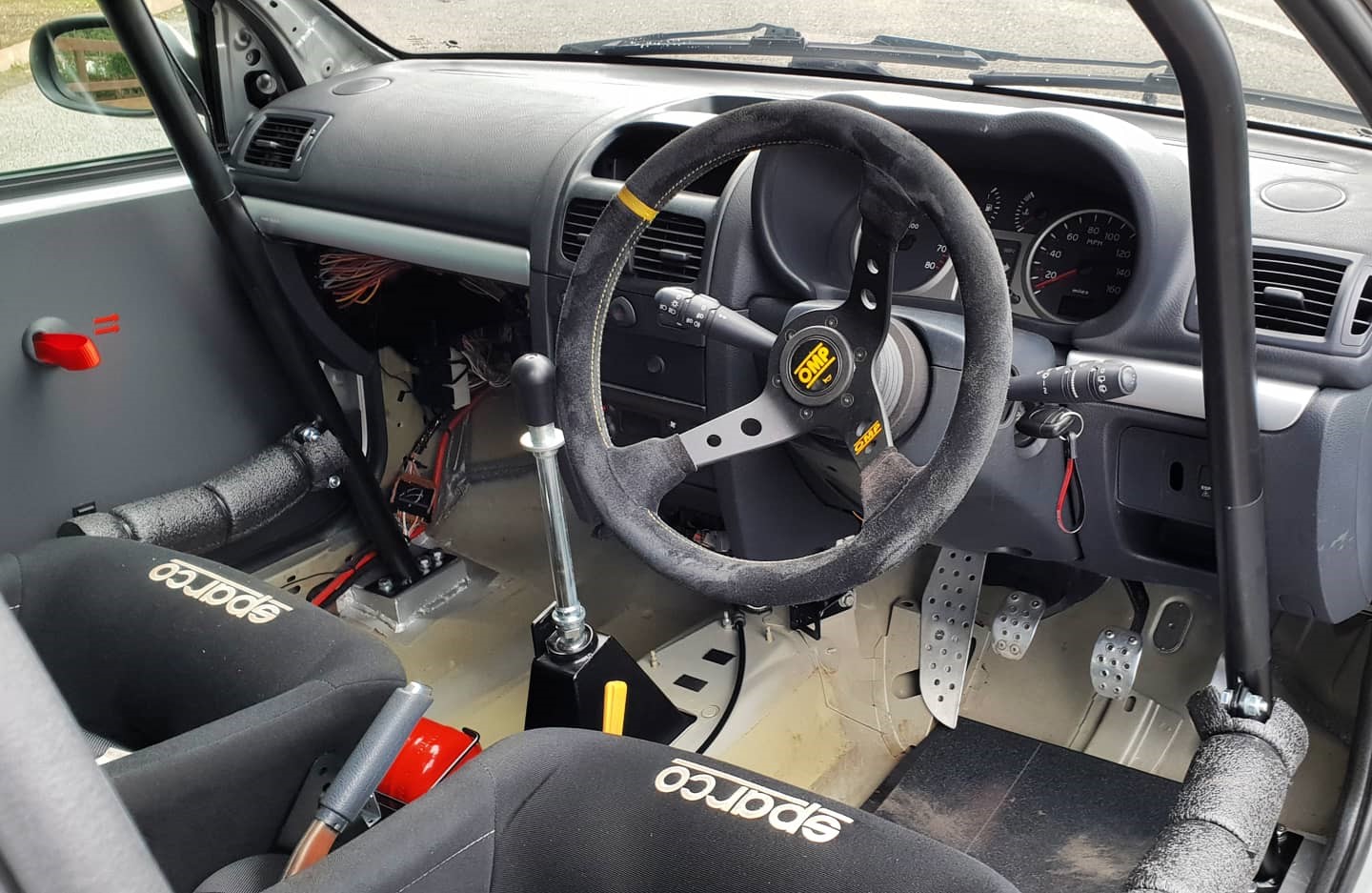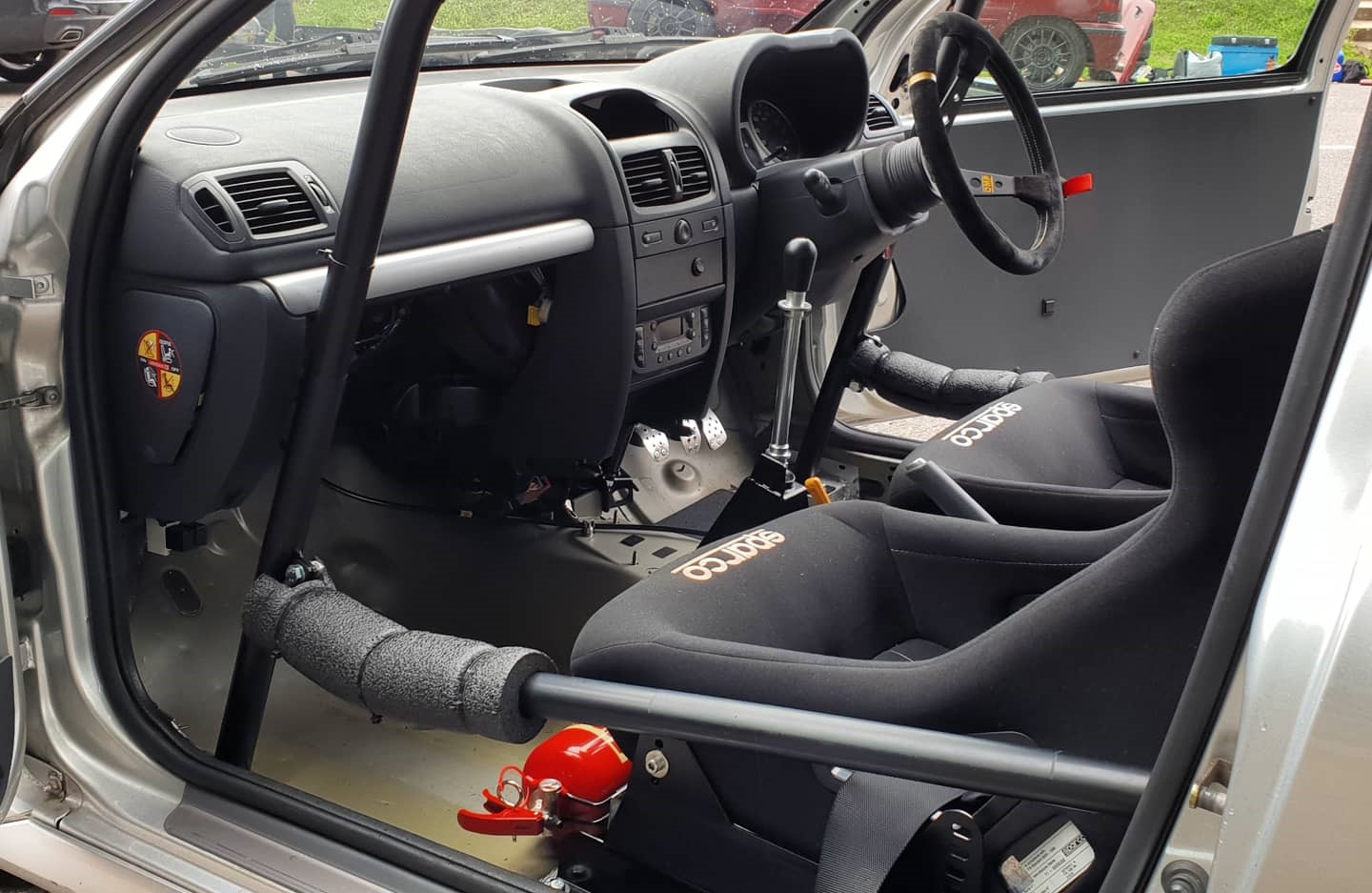 As for the track day itself, it was an interesting day. I'm having to learn how to drive the car again basically, because I've had nothing but problems with it since the initial rebuild in 2018. I've had countless issues with the brakes, with them not bleeding properly (even with CLIP), so I've just drove the car hard with very little pedal, which is sketch city when you have zero feel and just pushing the pedal into the bulkhead. Then last year at Cadwell Park another issue reared its head which is a loud clunk when the car is loaded up going into a corner (** I think I know what it is now) and then the power steering pump detonating out of Hall Bends. The pump was replaced with a spare I had and I couldn't get to the bottom of it even after a full nut and bolt check.
**Now it turns out this could be due to the Quaife, apparently any play in the CV means when the diff loads up there is a clunk, because over a lap it might happen twice... say going into Hall Bends and then going into Goose Neck. Car drives fine, so I'm just driving through it but if anybody has any input I'm happy to hear it.
The weather was great, it wasn't sunny but it certainly wasn't raining so I'll take it. This gave me a chance to try out my new AR-1's (195/50/15 for those interested) and I must say I'm impressed. Previously I was using R888s and I thought they were great, however they were well worn and they weren't likely to survive Spa so I with that in mind I wanted to try something new and something I knew was decent. Great feel, lots of information given back to you and so much grip, especially combined with a diff.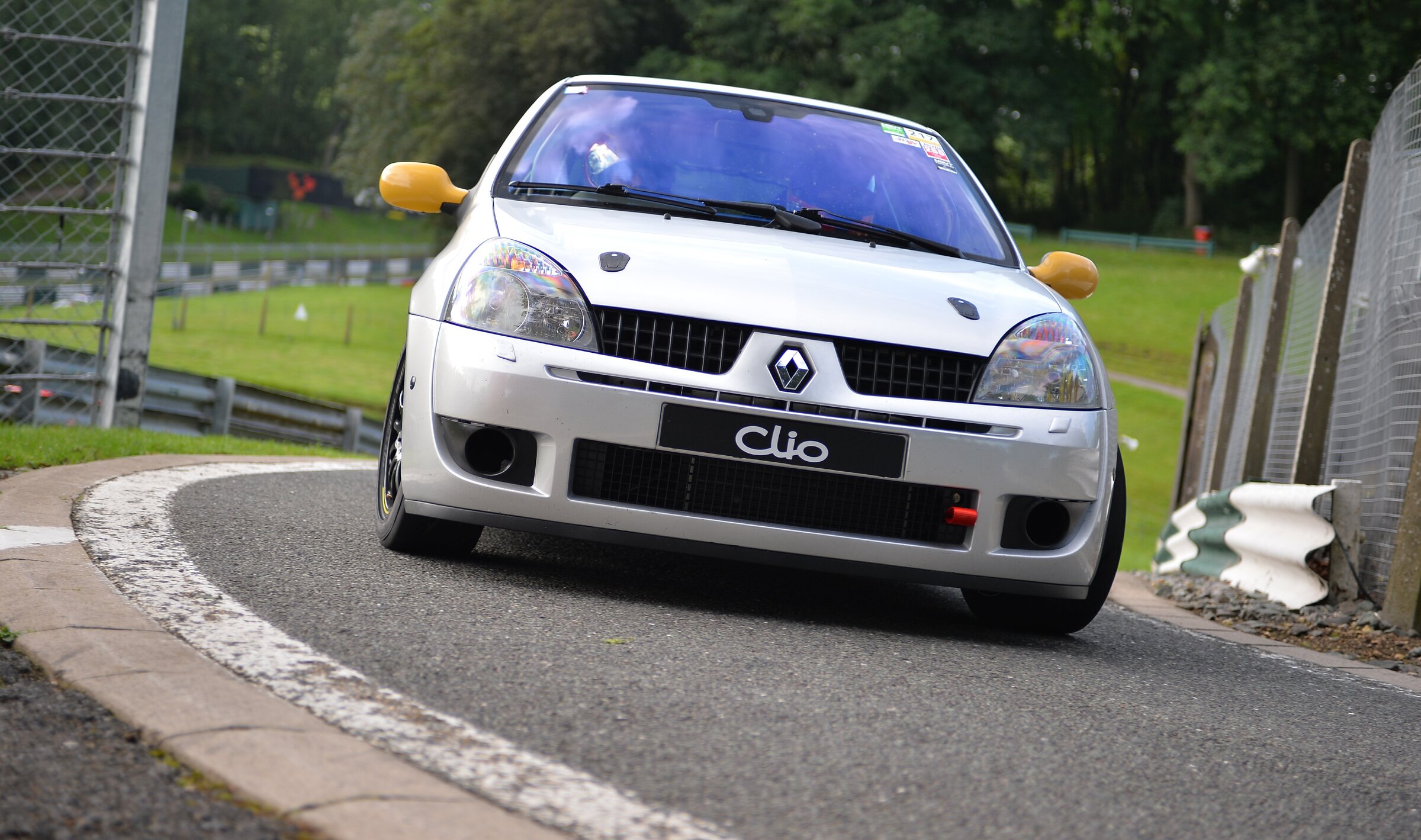 It was myself and my Dad this time round so I let me Dad do the siting laps while I sat in the passenger seat trying to get over my "is everything tight" anxiety. Long story, but the wheel came off at Anglesey 2016 due to nuts being over tightened, calamity of errors on mine and Dads part. Then the main reason I have anxiety is due to Spa 2017 when the wheel departed half way around Pouhon at 100 and I wrote my previous 182 off. Albeit not my fault, everything was tight but generic JJC spacers played their part.
Anyway... I thought no guts no glory and went out for my first session, I eased my way in and the car felt fine "CLUNK", I got the tyres up to temp gradually and the brakes felt amazing so I started to push on.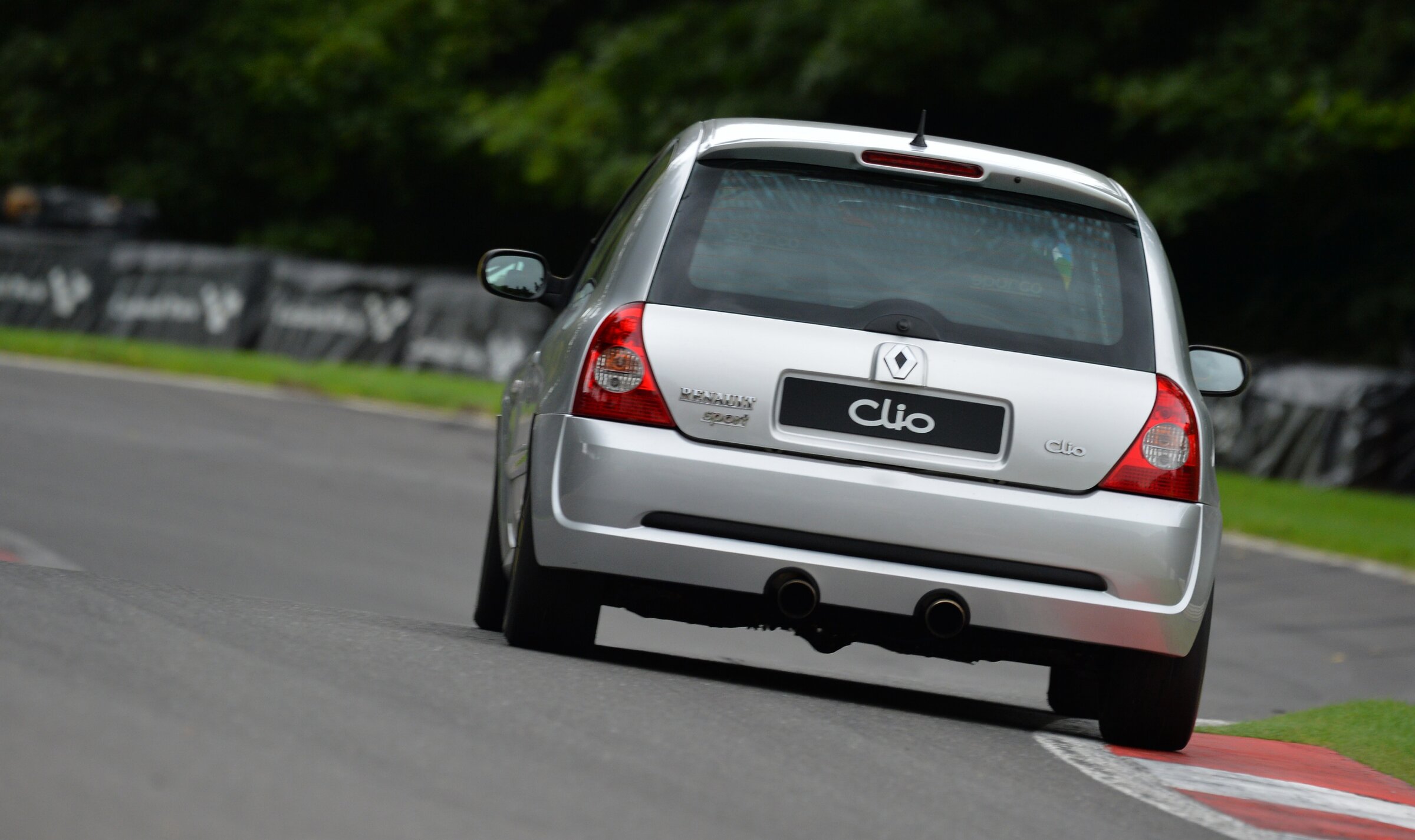 It was so nice to "CLUNK" have a working car again with brakes that didn't need the pedal pushing into the bulkhead. I had a good session for my first one and did plenty of over taking so thought I better let my Dad have a go.
*insert photo of him looking at the camera woman*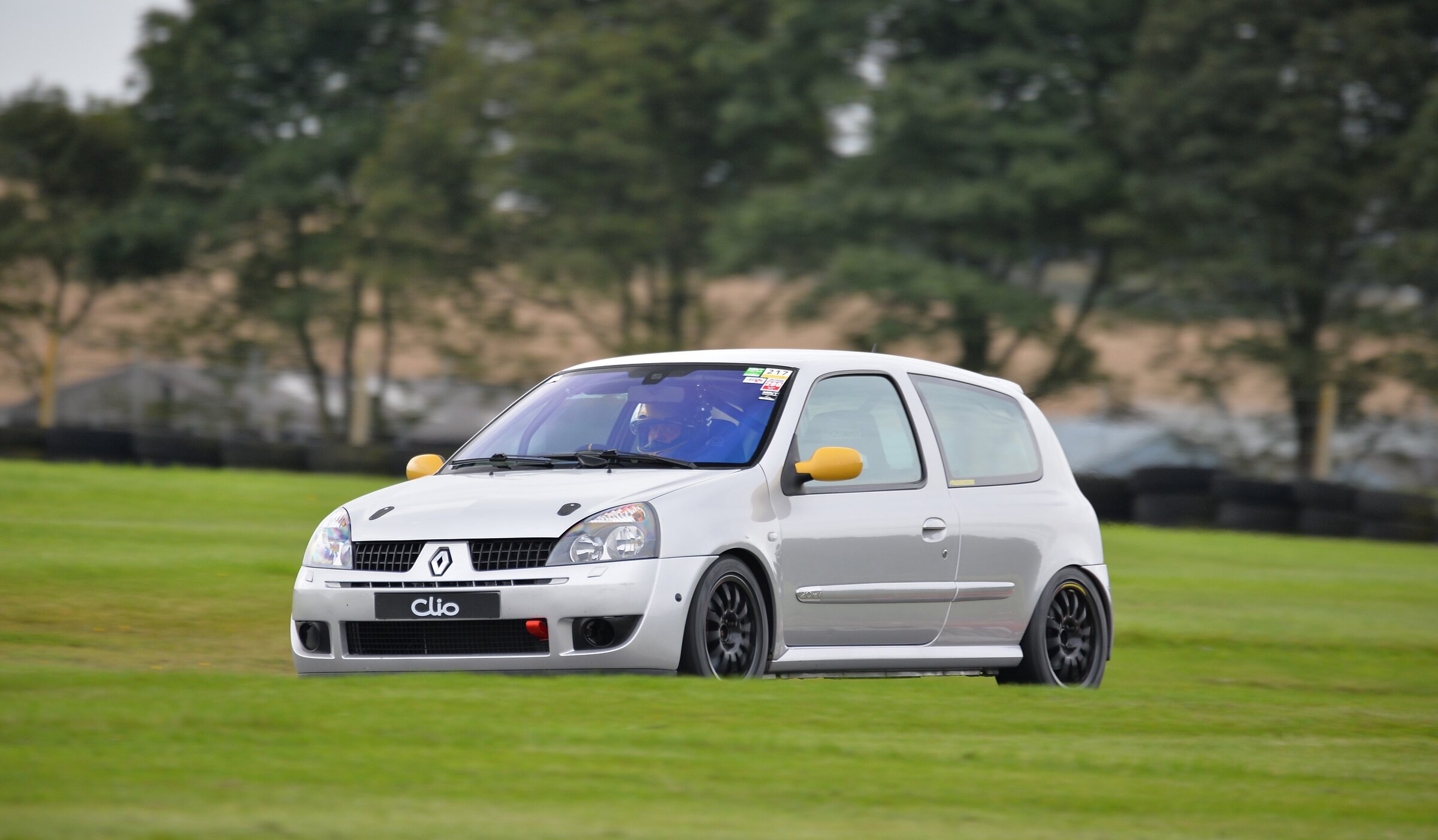 He had a great session, he's nowhere near as quick as I am but the idea of it all is its something for us all to do as a family. You know, some families go to the park, maybe bowling or to the beach... we go to a track and flog our Clio around.
After another session each, I thought I'd get another one in before dinner, fired the car up and got belted up, turned the wheel "SCREECH!" and resistance against the steering wheel. So I turned it off and opened the bonnet to have a look at the belt and check the tension on the belt. That was all fine, but when the wheel was turned the pump just wanted to stall, even with some revs.
Another 15 mins of faffing about, we decided we were just going to by-pas the pump and run manual steering. Quick phone call to the local Parker's in Louth, we had a shorter belt on hold. Got back to the track and went about fitting it and heading back out onto the track...
Did someone say Pop-eye?
The afternoon was great, tiring but great. I had a good session between myself and
@Niall
, another stint with a 328i where I "CLUNK" purposely pootled around an empty track waiting for someone to play with, let him past and then hounded him for a lap and then he let me past (obviously couldn't handle the heat)
...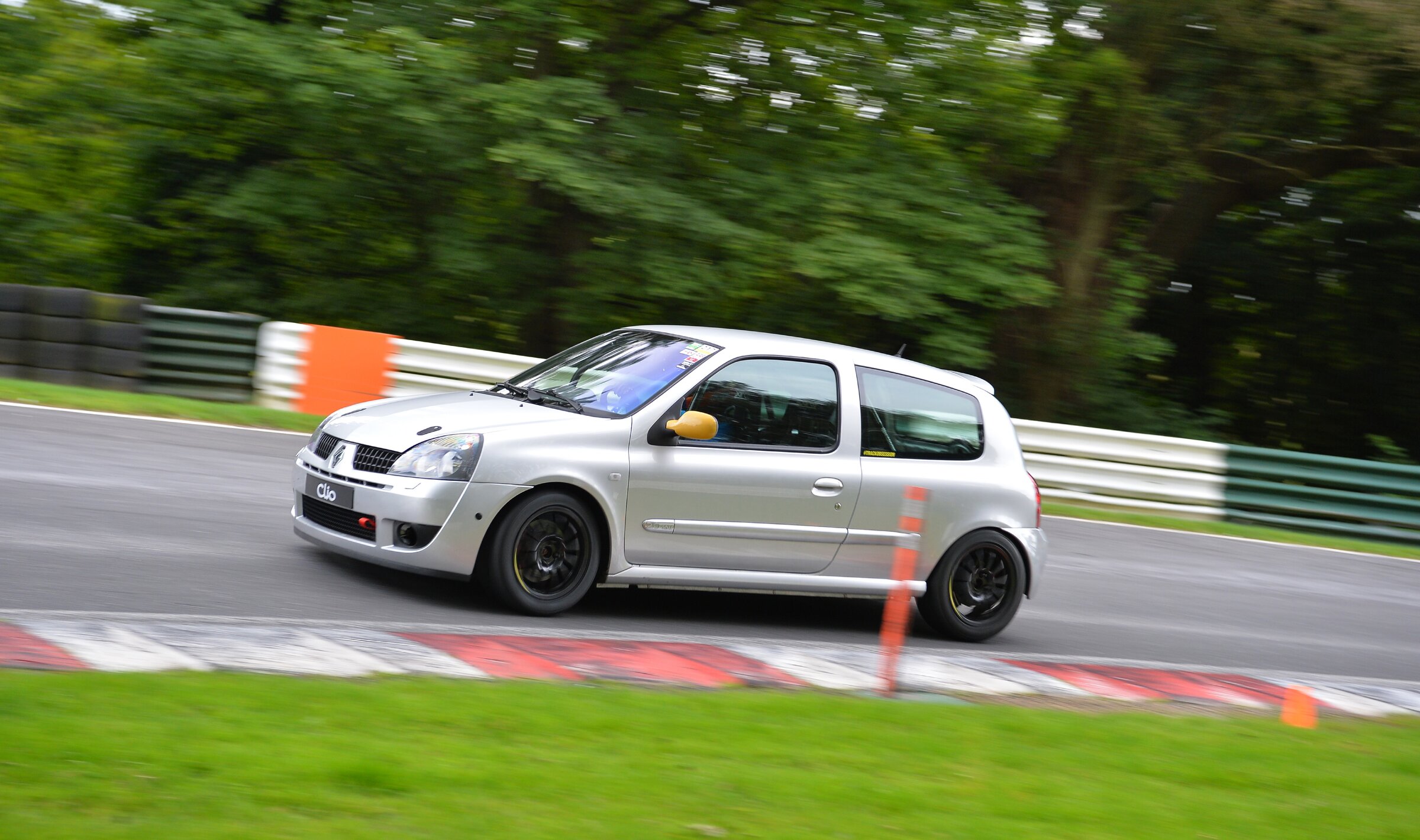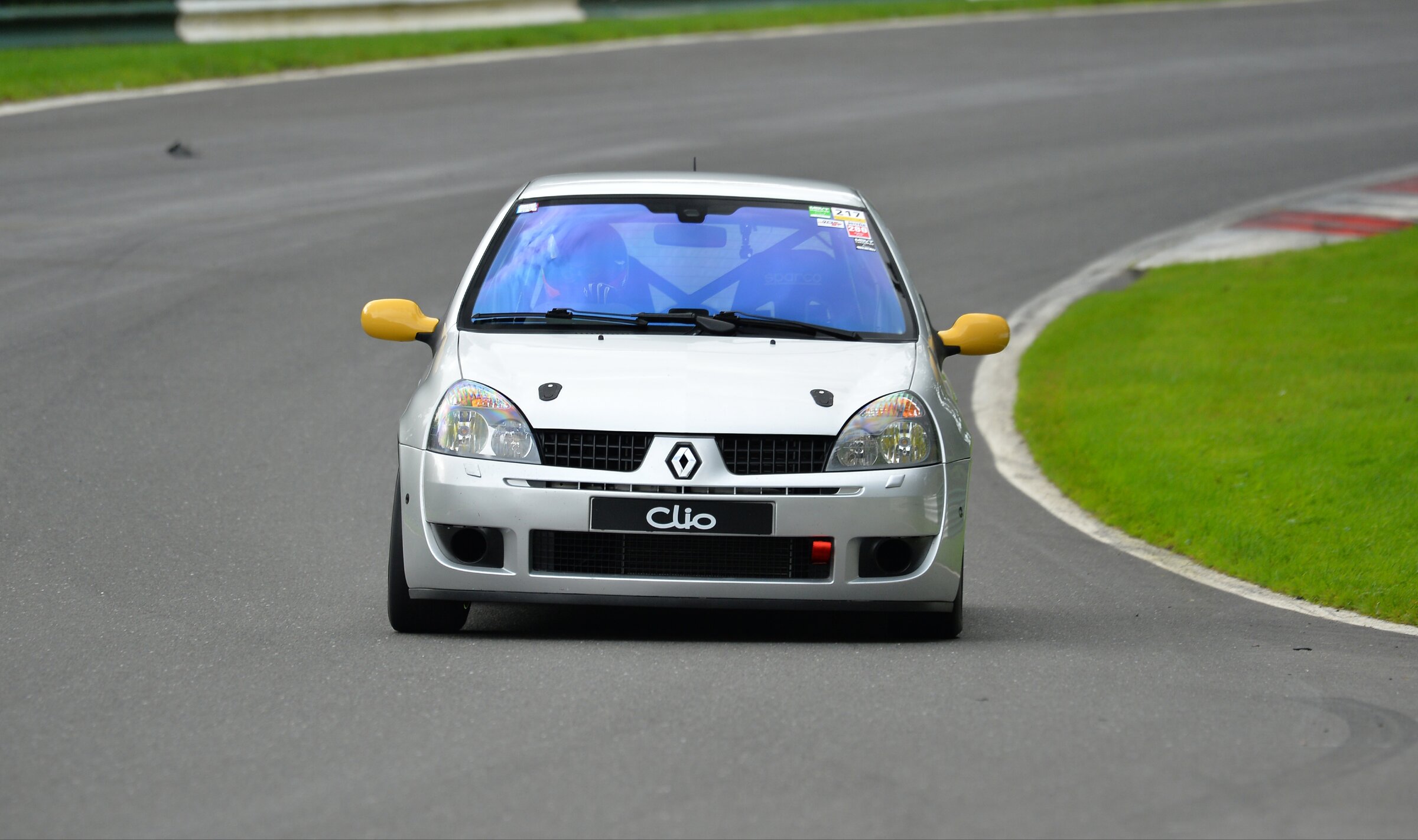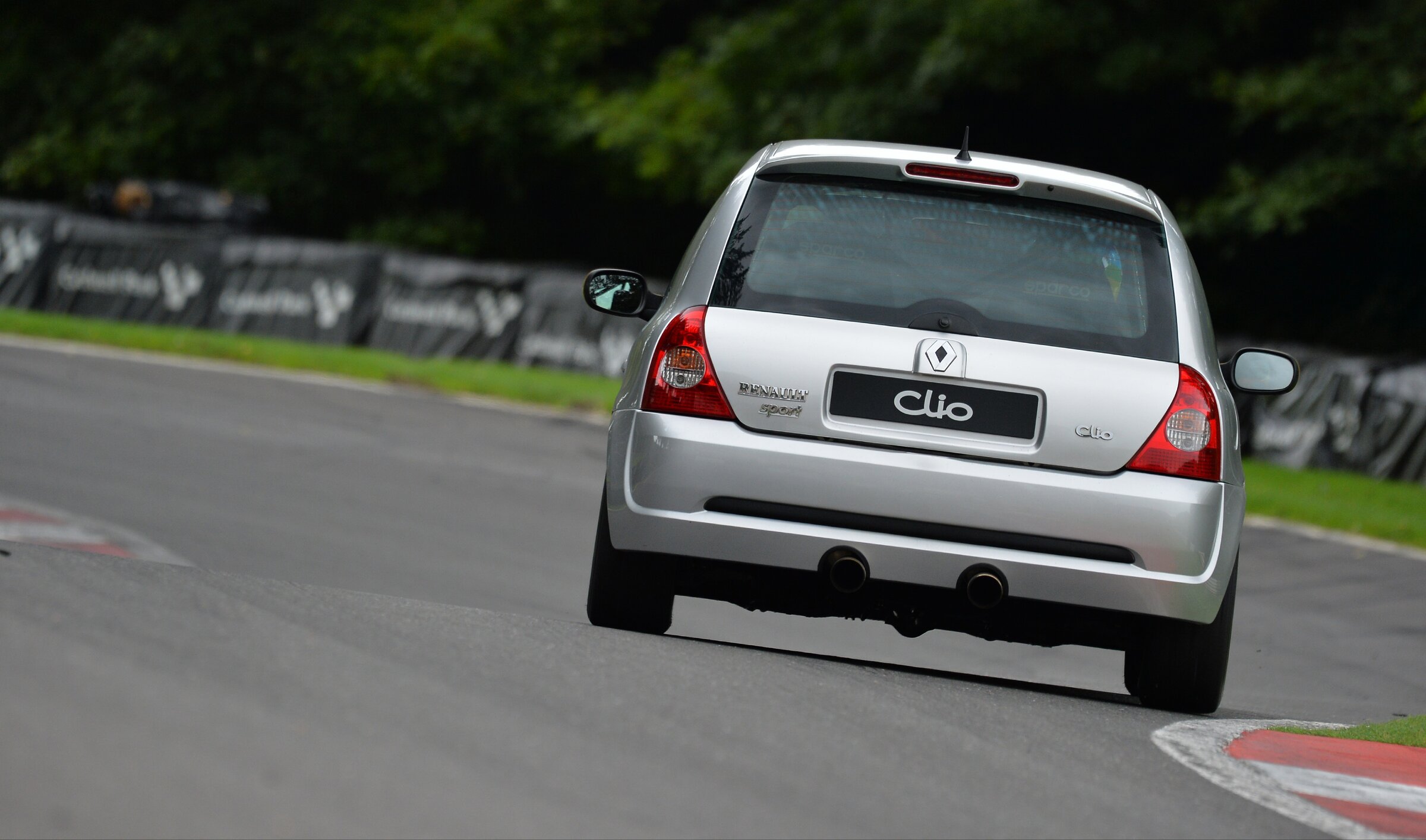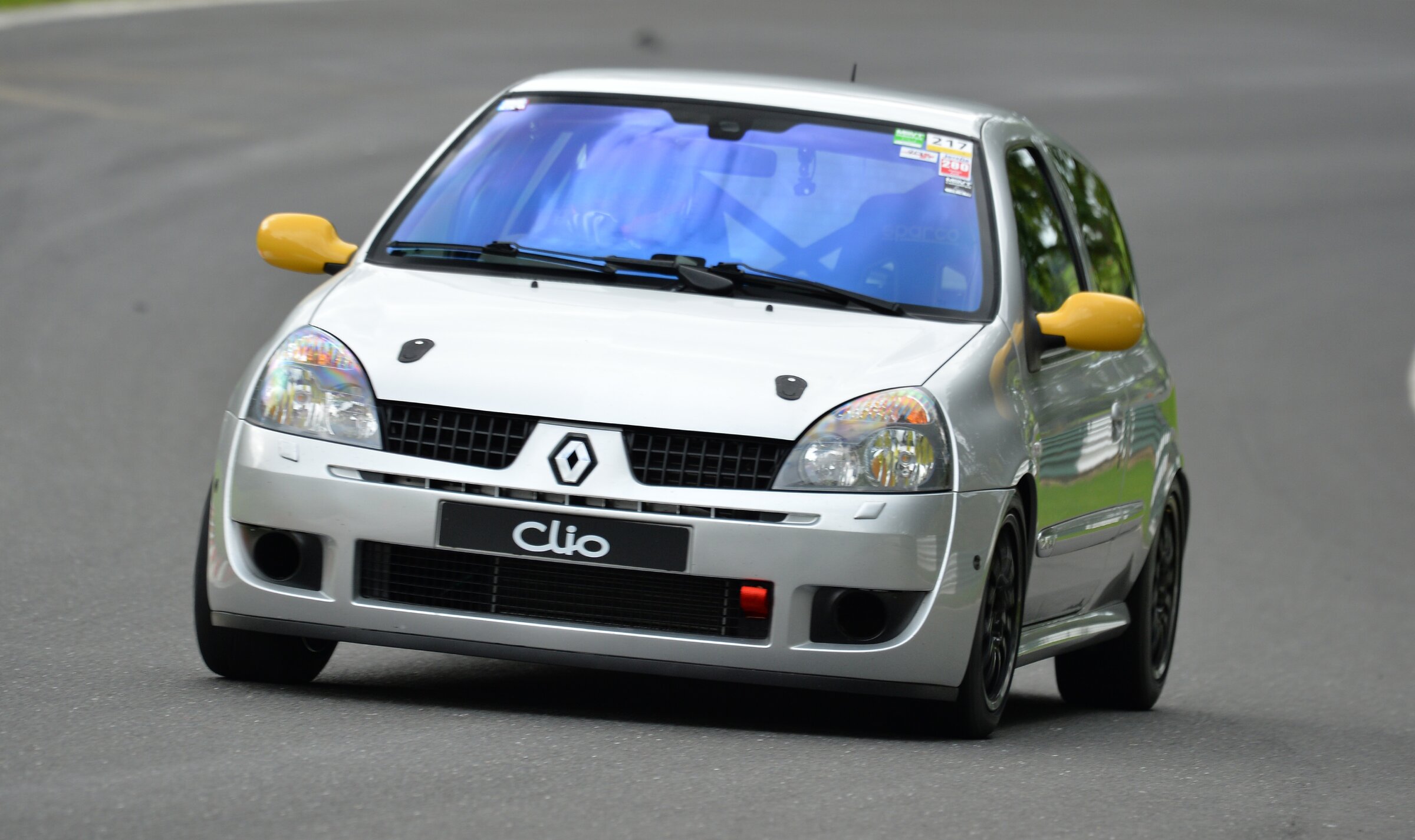 Absolutely fantastic day in all.
Car Specs in case you're interested
Renault Sport 182 FF
GAZ Gold Coilovers
Compbrake adjustable top mounts
Team Dynamic 1.2
Nankang AR-1 tyres
Quaife LSD
Carbone Lorraine RC5+ pads
Brembo HC discs
PMS Air-Con delete kit
PMS Shifter + damper
Vibratechnics engine mounts
Uprated Dogbone Mount
Powerflex Black series everything
Milltek Exhaust system (non-res non-cat)
ABS delete (using ABS ECU for wheel speed)
RS Tuner 98RON map (over fuels like buggery really, but that's generic crap maps for you).
The car is 975kg with 10l of fuel, so if its a healthy engine which I think it is it should be about 132hp which isn't bad I don't think.