Hi everybody,
So I am back and properly in action this time. I
posted last year in July
about starting to do a few bits on my 172 Cup, but that never materialised. This time it's for real and I wait until I had some bits done before starting to post here. The July post contains some real "warts and all" shots of the car in it's state at the beginning of Feb.
The car currently has most of the interior stripped, bumpers and lights off...
What I want from this is:
Further convert the car into a novelty "race car" with race car like features etc, without going complete competition spec. The intention is that this will be road legal and track friendly but not MSA legal, i.e. I won't be competing in it. I'm not doing any of the mods to slim down track times, but more for a coolness factor and to make it easier to work on in the future.
Why I want this:
Why not!? Just for novelty, learning and also the car needs a bit of tidying up as it's a bit rough after the many track days in a previous life.
Planned work / Mods:
I had started to list items but it was becoming a bit long... typical refurb really.
The work so far:

(DAY 1)
I found a nice place to work, with a few other projects yet to be started
Day 1 saw me unloading the tools and getting acquainted with my new second home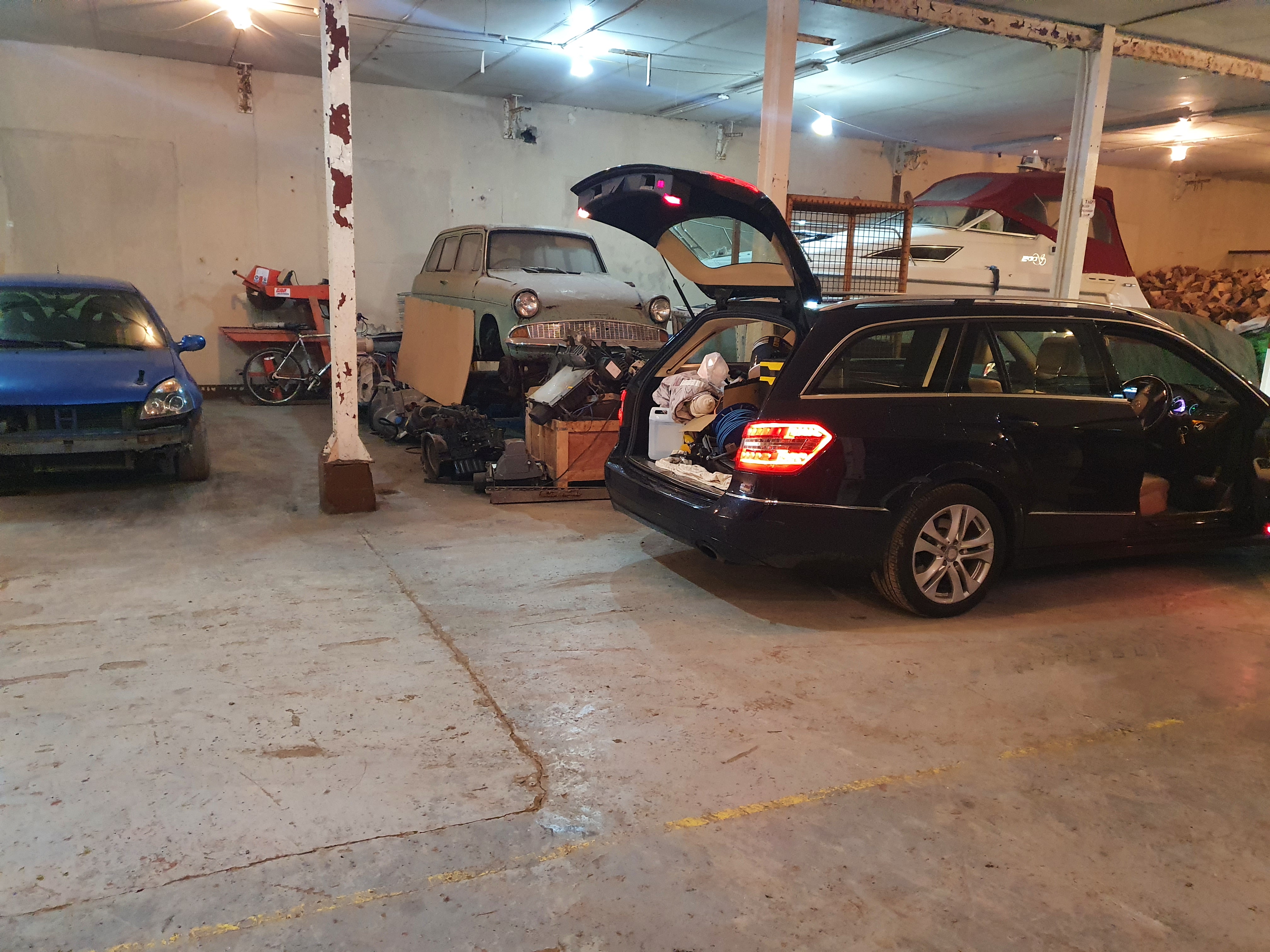 During the moving process the bumper had to be removed as it had mostly fallen off anyway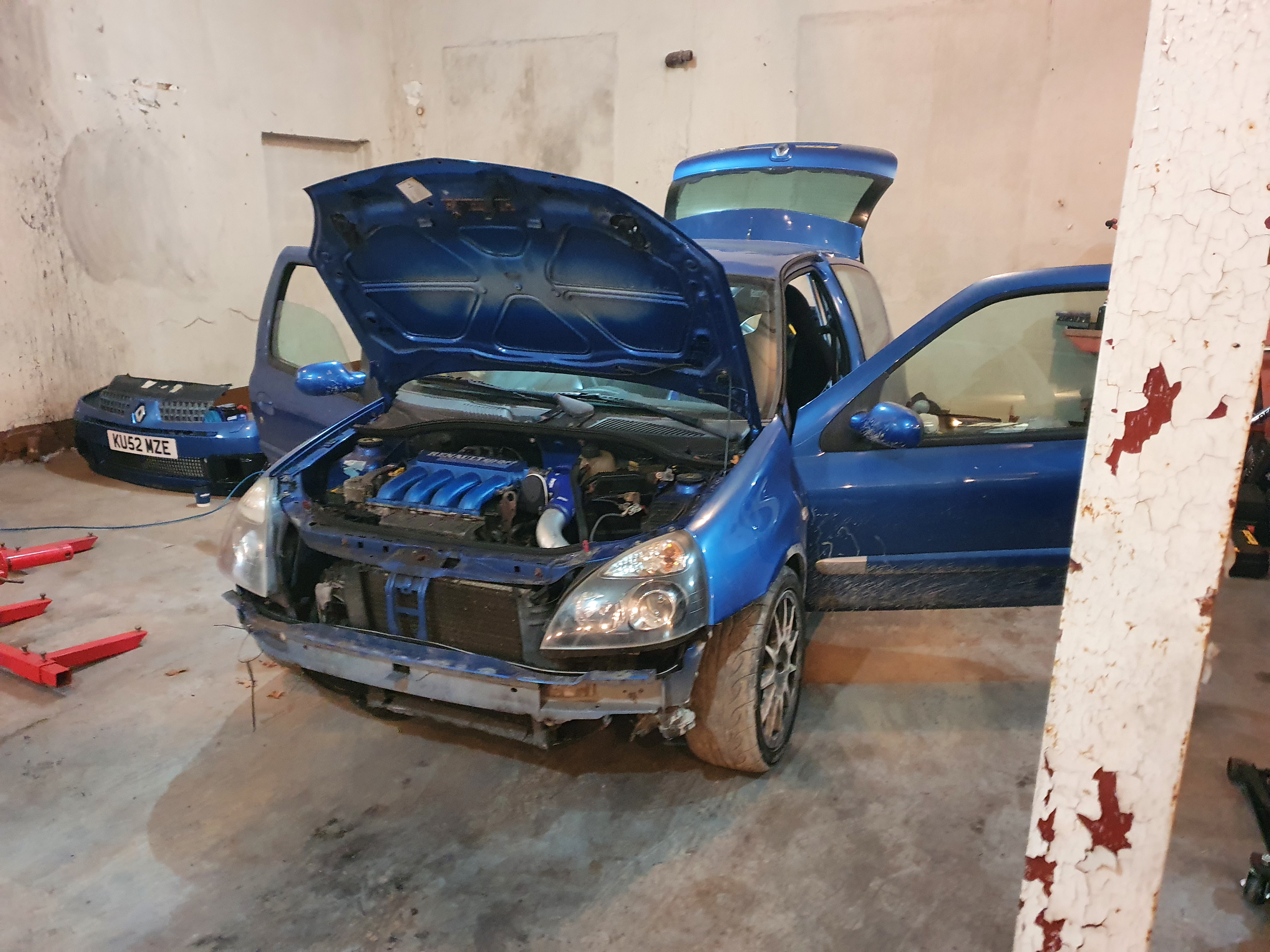 Starting off with a few good tools but lacking in some areas.. i'll be sure to have double the amount by the end of this..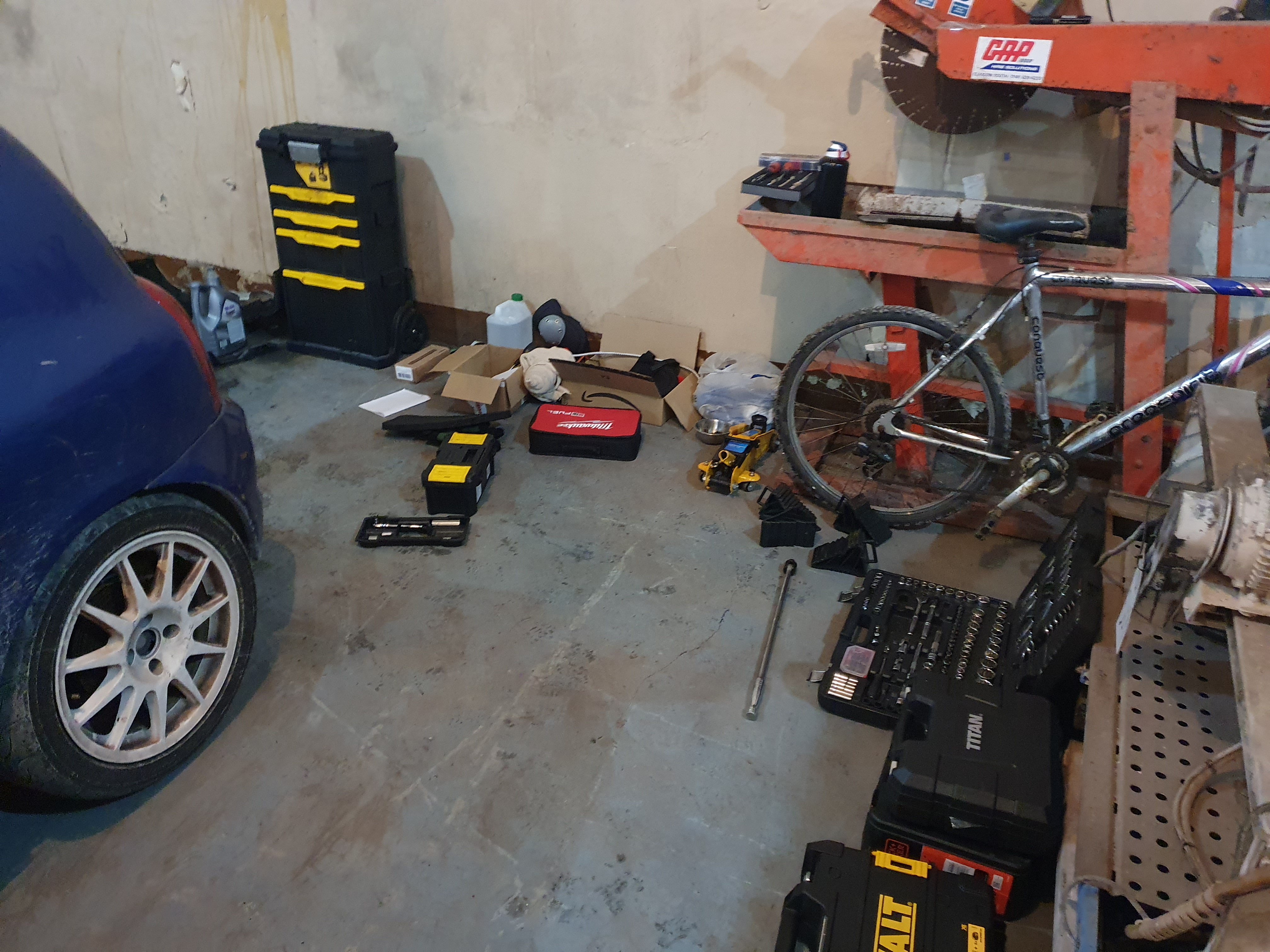 After removing the seats, I managed to single-handedly get the half cage out. You can see in the photo where I strapped the exposed ends.. this helped with visualising the shape and kept the ends from splaying outwards. By all accounts, this is supposed to be an awful job. I'm not sure what made it so easy for me.. perhaps the fact it's only a small enough unit.