So, in what must be a forum first, I asked for advice on what car to buy, and actually went with the forum's recommendation, trading in the Golf R for an RS250 in what seems to be a bit of a unicorn spec.
RS250 Cup
-Recaros
-Visibility Pack (Xenons)
-18" wheels
-Automatic dual zone climate control
-Automatic headlights & wipers
-Carminat TomTom
-TPMS
-KTEC induction kit (comedy noises)
Aside from the options it seems in really good condition with a folder full of receipts and tellingly a set of Michelin PS4 tyres with decent tread all around.
Couple of pics from the handover today: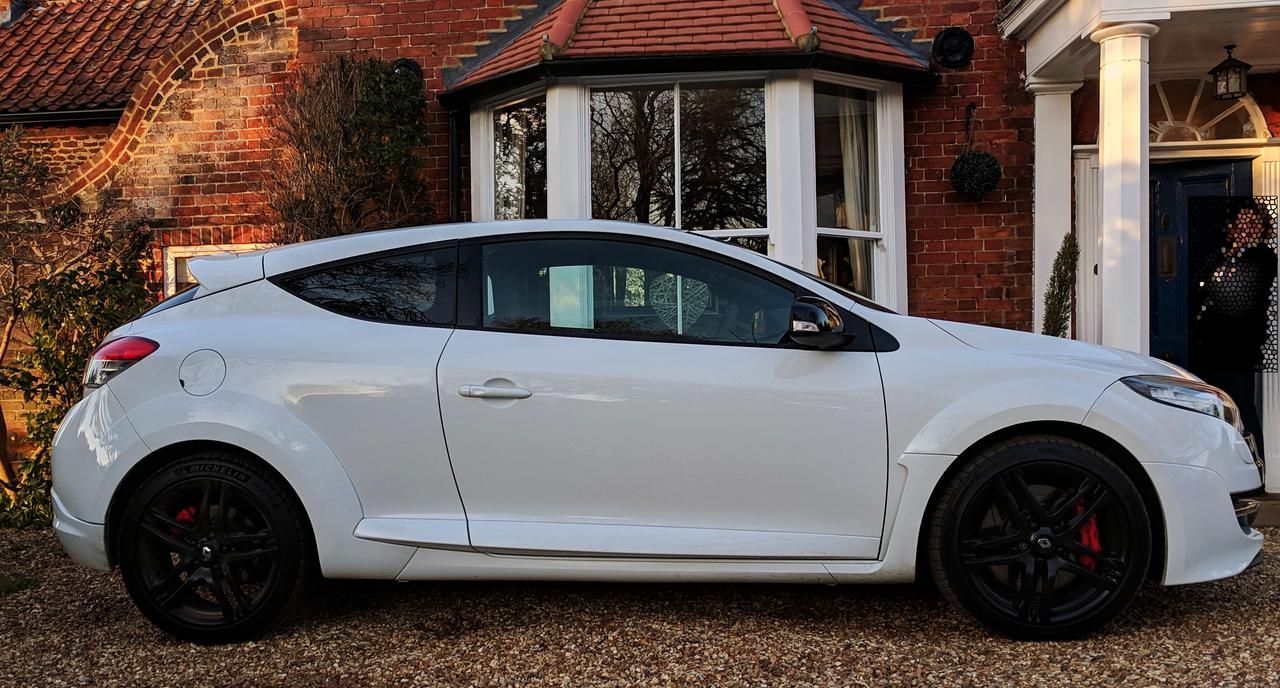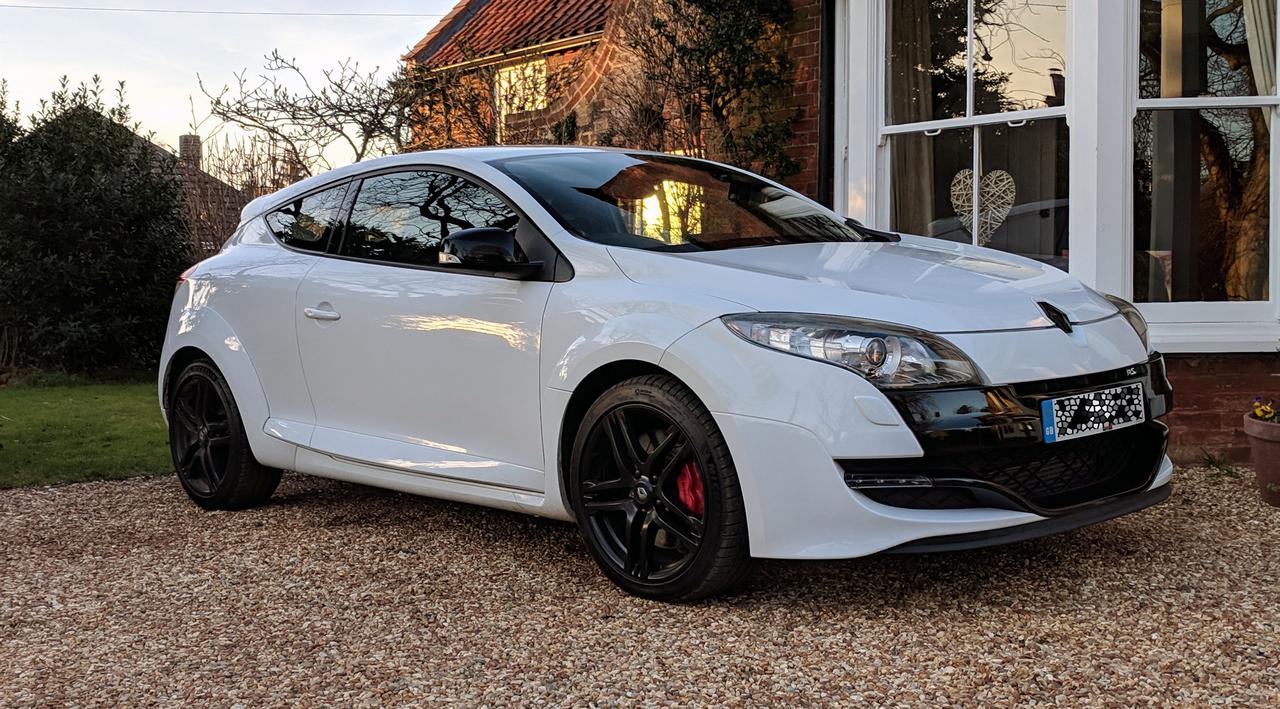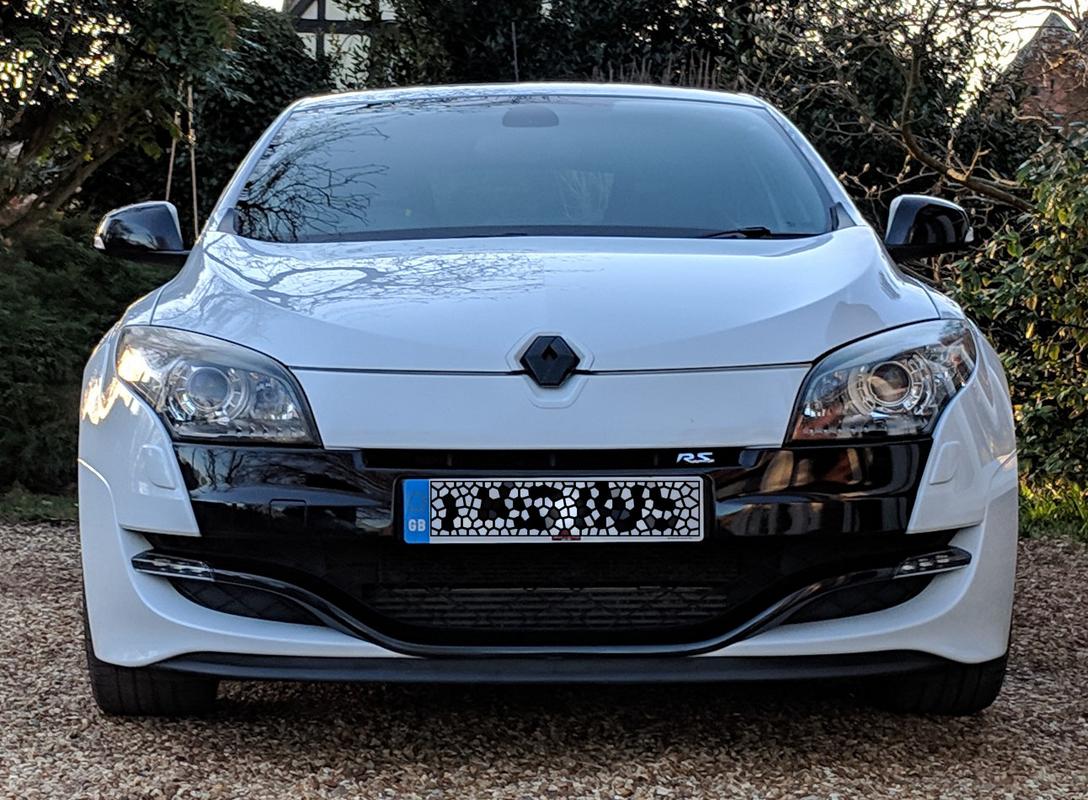 Although I did this to free up some money, I was a bit worried about dropping down to an older and ostenibly slower car, but I've been really pleasantly surprised on the drive back. We basically stuck to back roads from Thetford through to King's Lynn and I think I already get what people say about the RS cars. The Golf would certainly have been quicker, mainly due to the confidence inspiring effect of the AWD, but the drive in the Megane was so much more of an event. Hustling it through the gears and feeling the diff pull it through the corners was just fantastic and really addictive. Much more than the Golf I also get the feeling that there's more to learn about the car and how to drive it well. In a straight line though, once you're up and running, I really don't think there's all that much between it and the Golf.
I also had doubts about the comfort of the Recaros for a longer journey as they feel so thin, but both me and my 60yo dad felt no discomfort after an hour spent hooning it round the Norfolk scenery.
Immediate plans aren't particularly exciting, mainly cosmetic stuff like new wipers, red interior LEDs (I'm essentially a chav wot learned how to talk proper init) and a bit of a proper clean.
Beyond that I'm thinking a couple of track days this year before looking into some light modding up at RS Tuning with a view to get a nice reliable 300bhp out of it.