As the title suggests although I've owned Renaults on and off for over 17 years it's been around a decade I've been actually owned Renaultsport affiliated cars. Nowadays i'll frequent the Cliosport forums in the background but in the last 10 years it has introduced me to a whole... handful of like minded enthusiasts along the way, and taken me to so many Cliosport events.
So, technically on here a decade but the first Renaultsport car I owned was the Odyssey Blue phase 1 Clio 172. I part exchanged it for my modified Glacier White GT Turbo, Circumstances at the time dictated I had to go to one vehicle ownership so the fun GT Turbo had to make way for the Clio which would be a daily and in theory a track car as and when. Completely standard when I picked it up but like everything I've owned I changed a few bits to make it my own. K Tec Racing carbon bonnet, Speedline 2118 wheels, K Tec coilovers. Then went Clubsport and fitted buckets seats and removed the rear seats. It was a great car, owned since mid 2008 I genuinely couldn't think of a reason why i'd need to have a change of car. I loved the look of it and it did everything I wanted it to.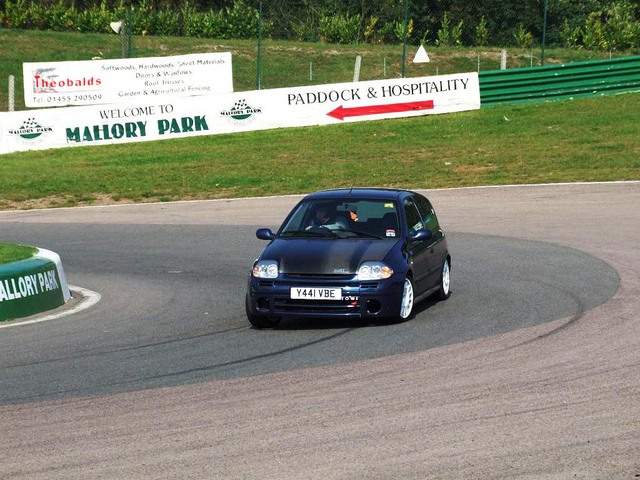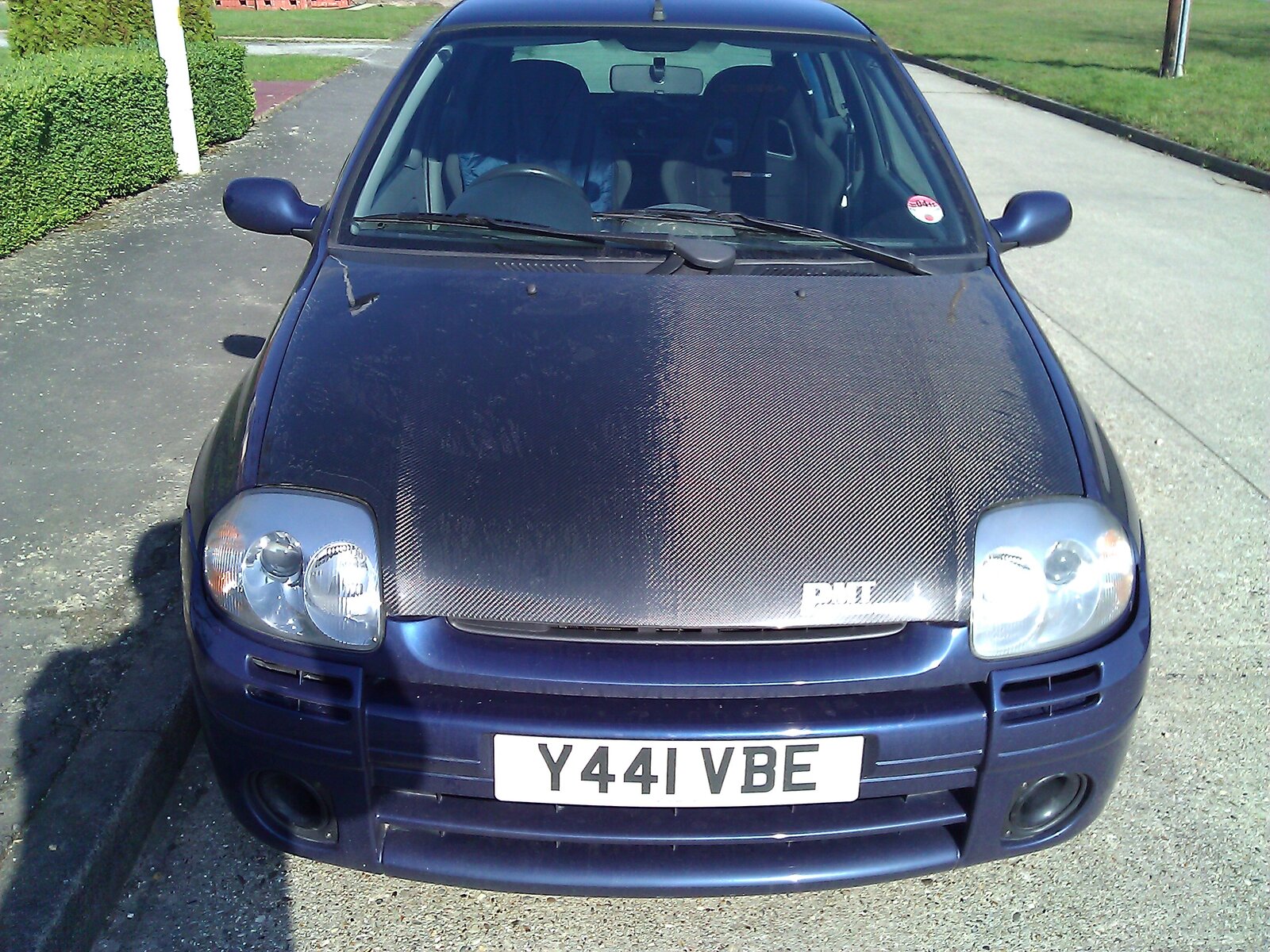 Until I saw this up for sale in the Cliosport classifieds! Owned by Danny Roberts in Suffolk, after paying him a visit I just knew I had to buy it so a price was agreed and I picked it up by trailer and brought it home. The plan was to use the Odyssey Blue as a donor for the white shell and move everything over. The engine and little else did, I practically replaced everything with uprated parts, bushes, suspension, nut and bolts, or refurbed. What was left of ol blue went to a friend in Kent who put it all back together and to this day is still out and about on the road. Which is more than can be said to ol Whitey, it was sold on, had TBs fitted then disappeared. I took it to Gaydon for the 2011 Cliosport show and the end goal was to make it to the Nurburgring, which it did.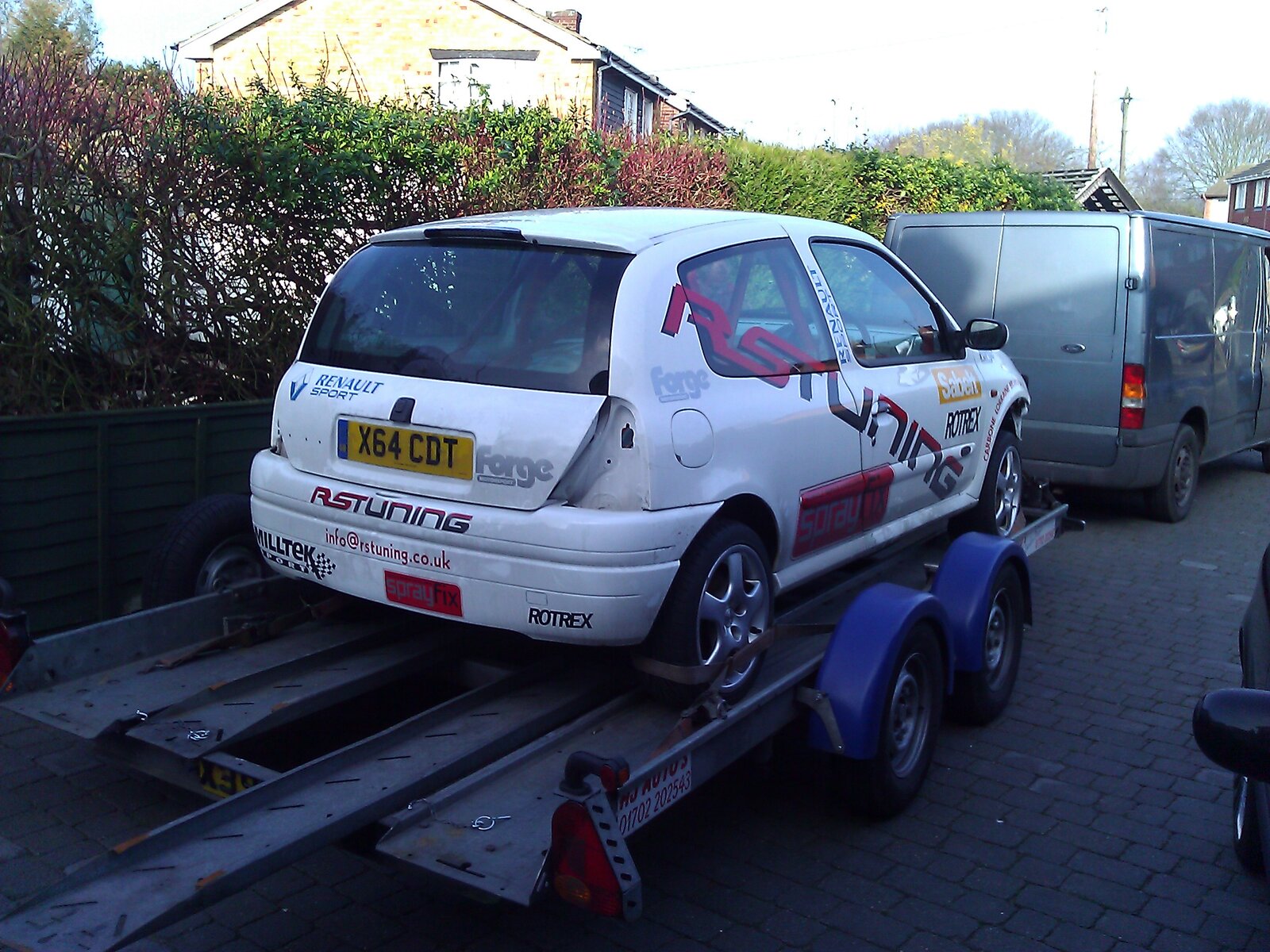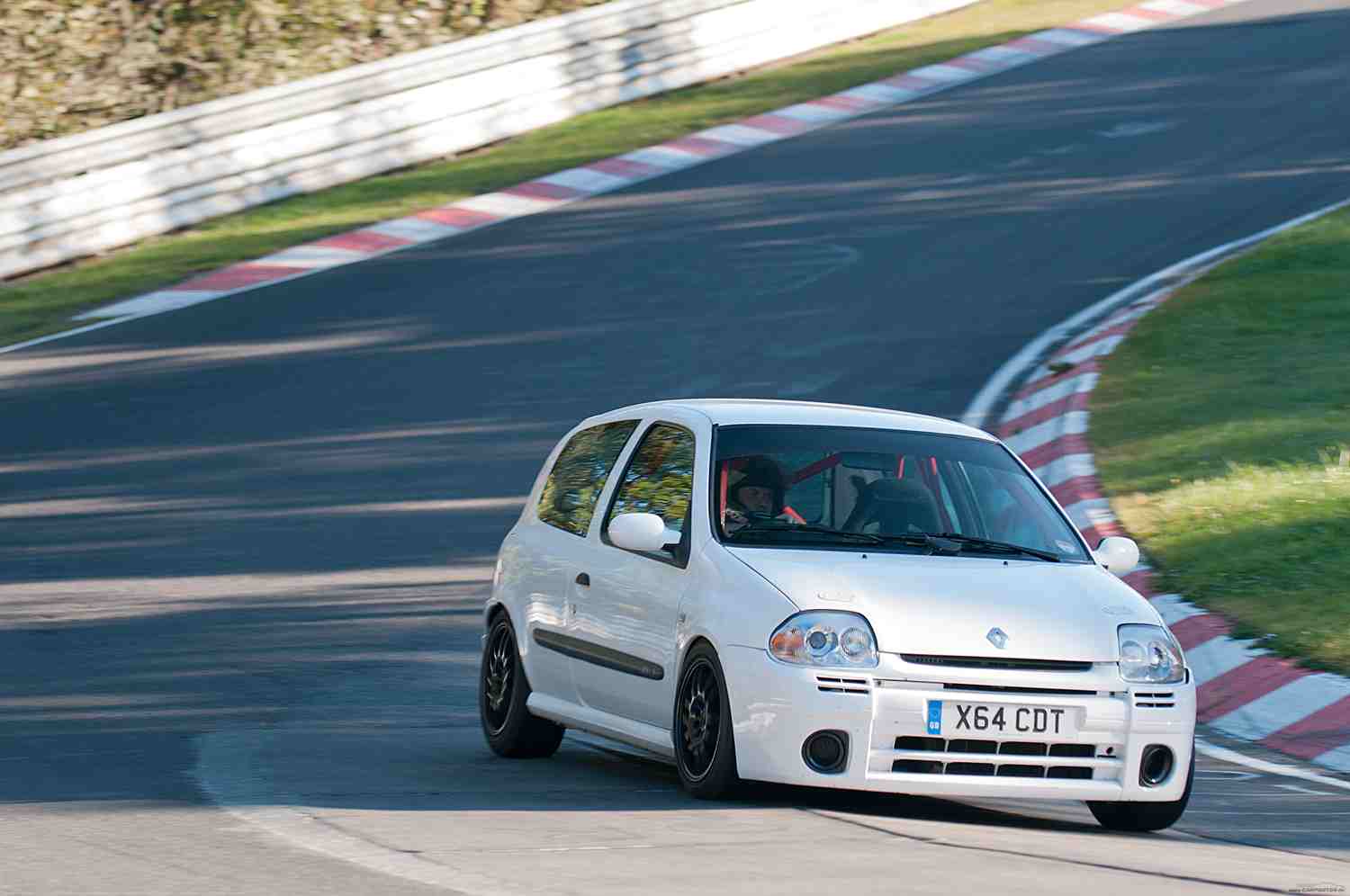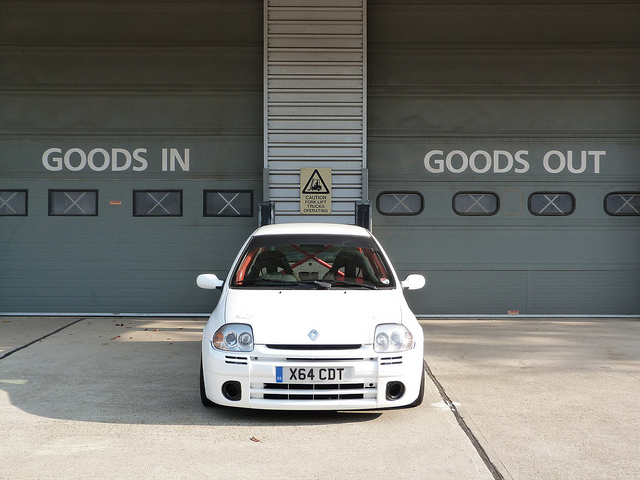 The white phase 1's replacement? A Clio cup 172, what a shitbox! Looked great in the photos so I jumped on a train to Bristol to buy and was seriously disappointed! Every panel had a mark or scratch, I couldn't be bothered to get the train home so parted with cash and drove it back to Essex! It lasted a few months then sold it on.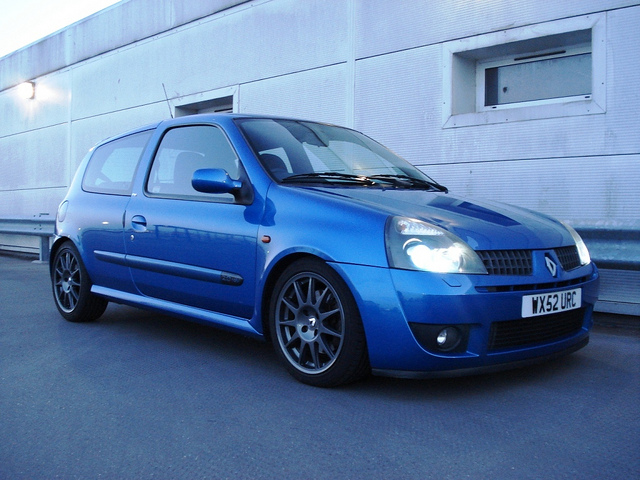 Next up, again saw this in the classifieds on here. Was owned by the infamous Chris Turner, left on his parents driveway with a knackered gearbox we came to a deal. After a horrendous Shiply experience I ended up hiring a trailer and doing a 13 hour round trip to pick up this, the Racing Blue 182. It went through a few wheel changes , SPAX full coilover suspension change to which it ended up as you see below. Pretty sure this photo made the CS calendar.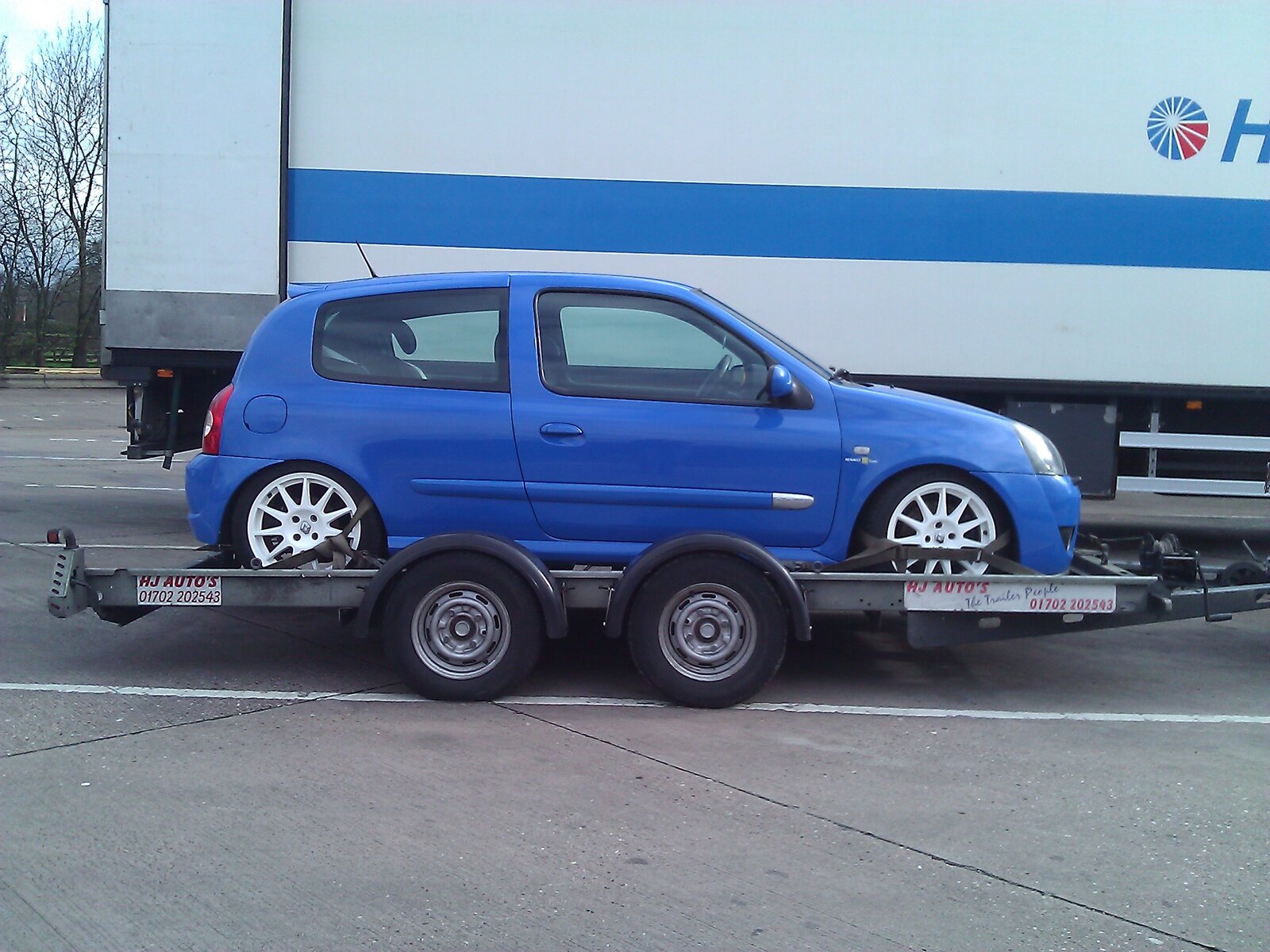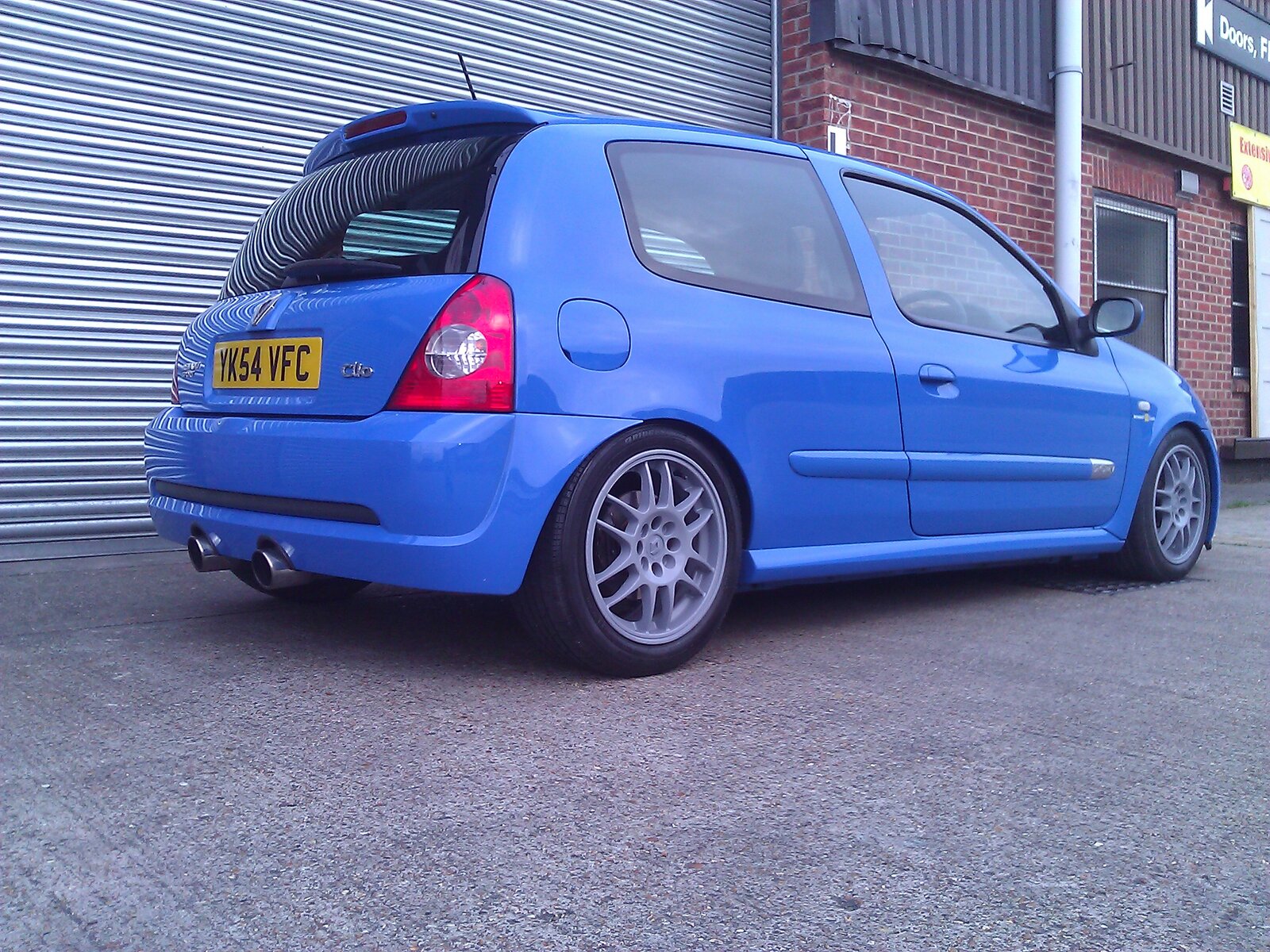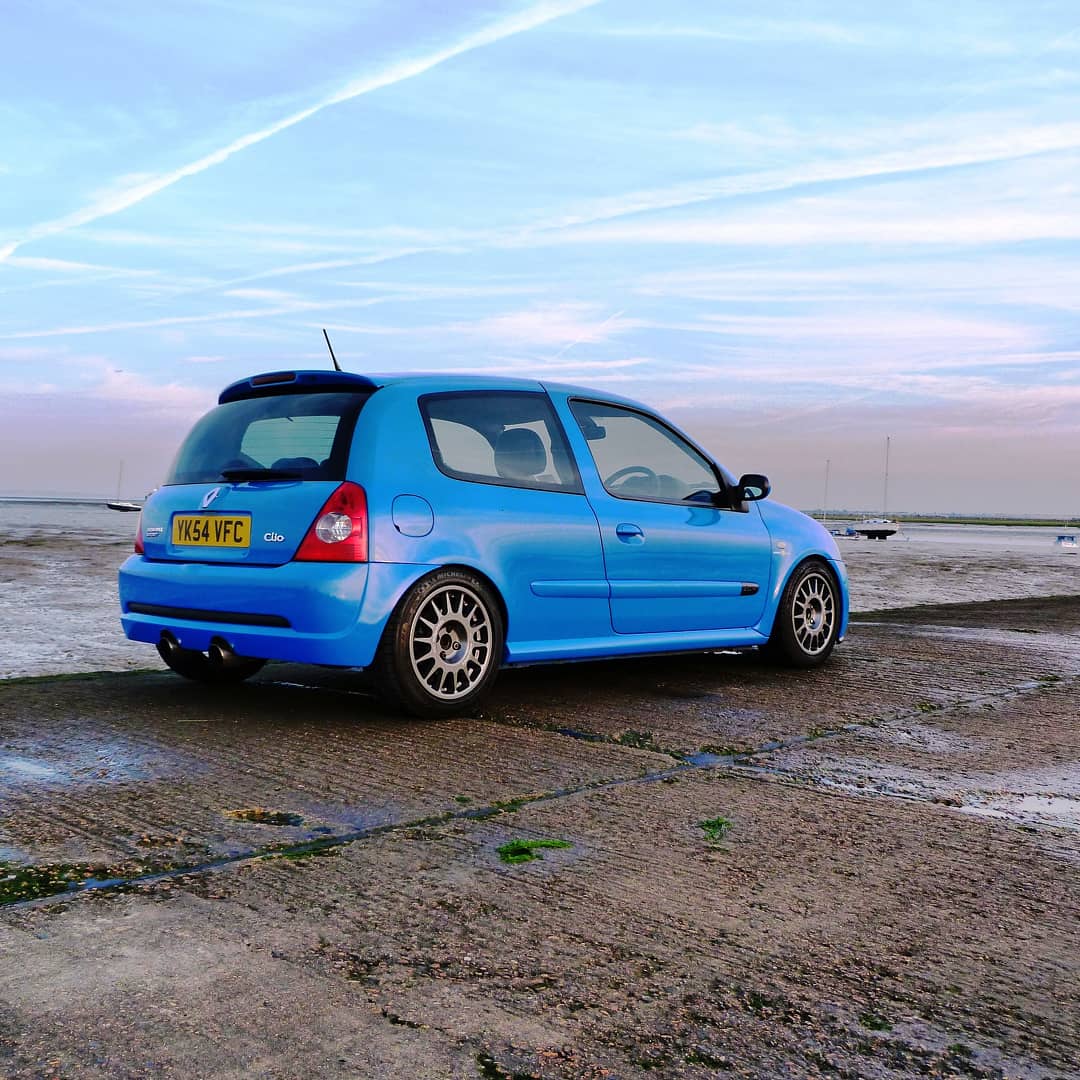 Absolutely loved owning the Racing Blue but sad personal circumstances in late 2012 meant I reluctantly let it go early in 2013. Too many memories attached to the Clio, I needed a clean break and at one point thought i'd never go back into them...... Until.... Again I browsed the CS classifieds and saw this. I couldn't resist, I mean if you're going back into Clio ownership then what better colour than Petrol Blue! Stock all bar full coilovers, K Tec solid top mounts and K Tec induction it was a great car on paper and indeed in person. Money changed hands and back in the Clio game! Enjoyed driving this, but made it a whole lot better when a supercharger kit came up for sale. Plenty of pennies later and a map at EFI I drove away with 262hp and 220ft/lbs torque. 100% reliable in boosted form for over a year until I sold it to a chap in Scotland actually on my birthday in July 2014
I'm gonna take a quick break to upload more photos but this is where the love affair with Mk2 Renaultsport Clios comes to an end. Being honest the Mk3 197s never really did it for me, The 200s were a better look in my opinion but by then in 2014 the Mk4 had been out a year already and since the day they came out I loved everything about them. So I skipped from Mk2 to Mk4, albeit a non Renaultsport to start with.