So after last week where some plank hit my rear bumper and scuffed it I decided to give the car a going over with the DA. I initially planned to just do the scuff and then re wax it to seal everything but the car was looking dirty and since the DAS-6 was at hand...the full car got a going over and mini paint correct! So I took the opportunity to test out two new products I haven't used before but had kicking around for ages and to post up my reviews/opinions on them.
First Up!
so first up was the Demond Machine RSD pre cleaner. The car was heavily soiled with a lot of dead flies and road grime. I started by rinsing the car off with the hose. It was evident the LSP was still there from two weeks ago when I last waxed the car but the beading was very broken up and distributed between the built up road dust and filth!
dead flies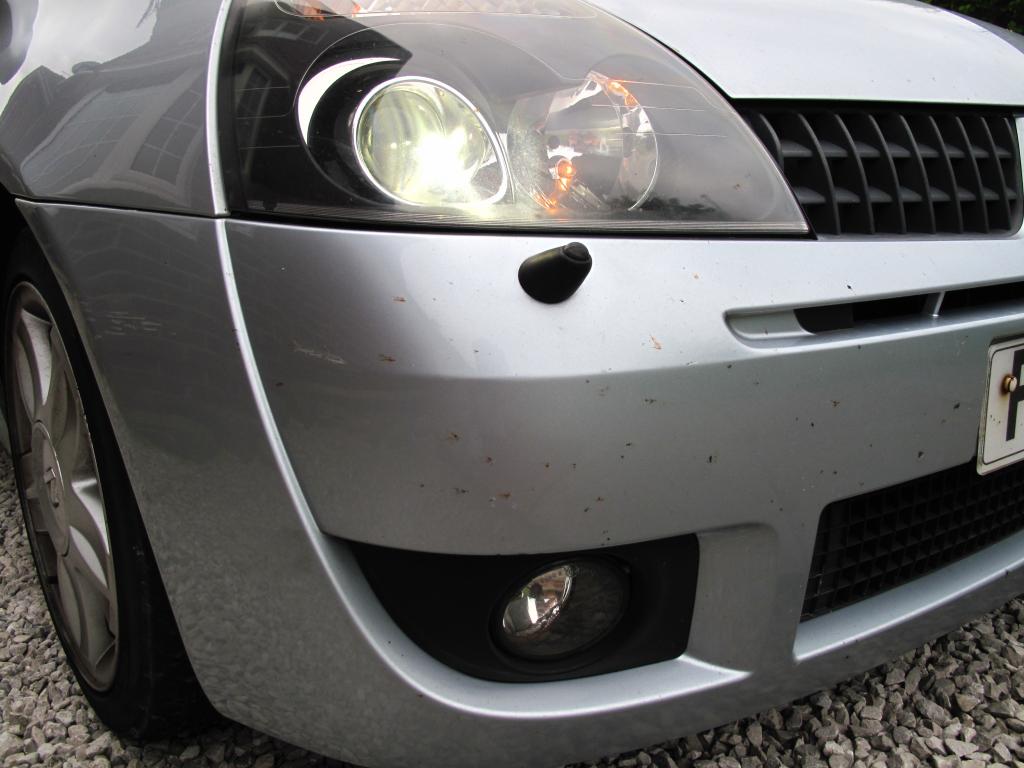 cobwebs
General filth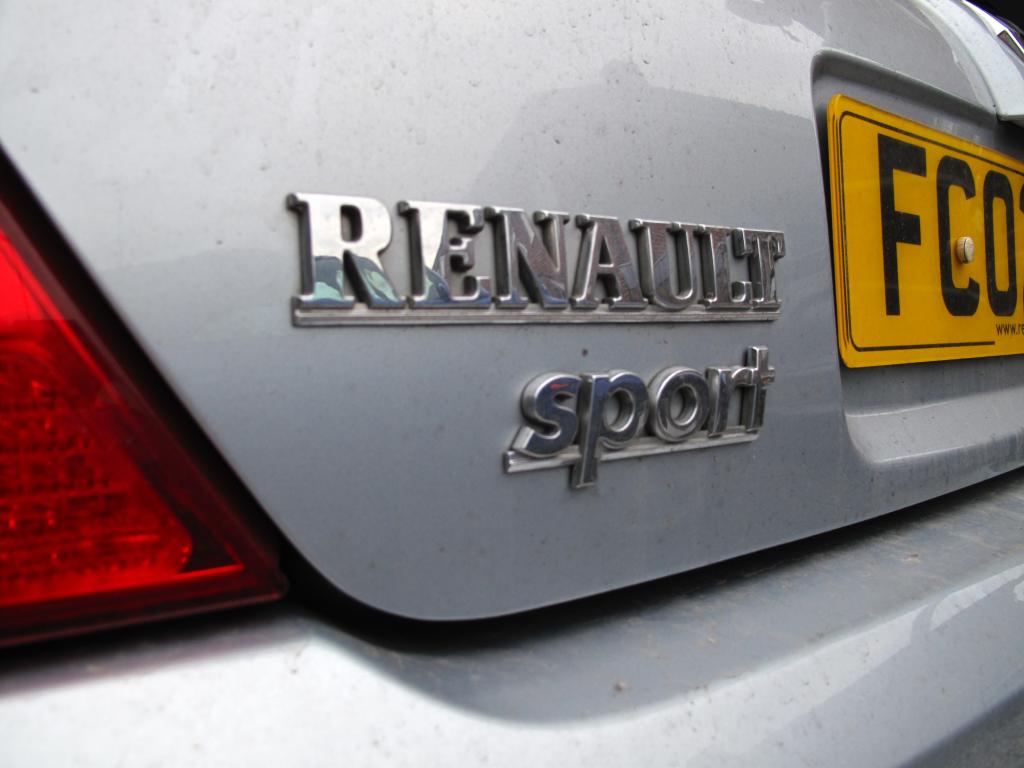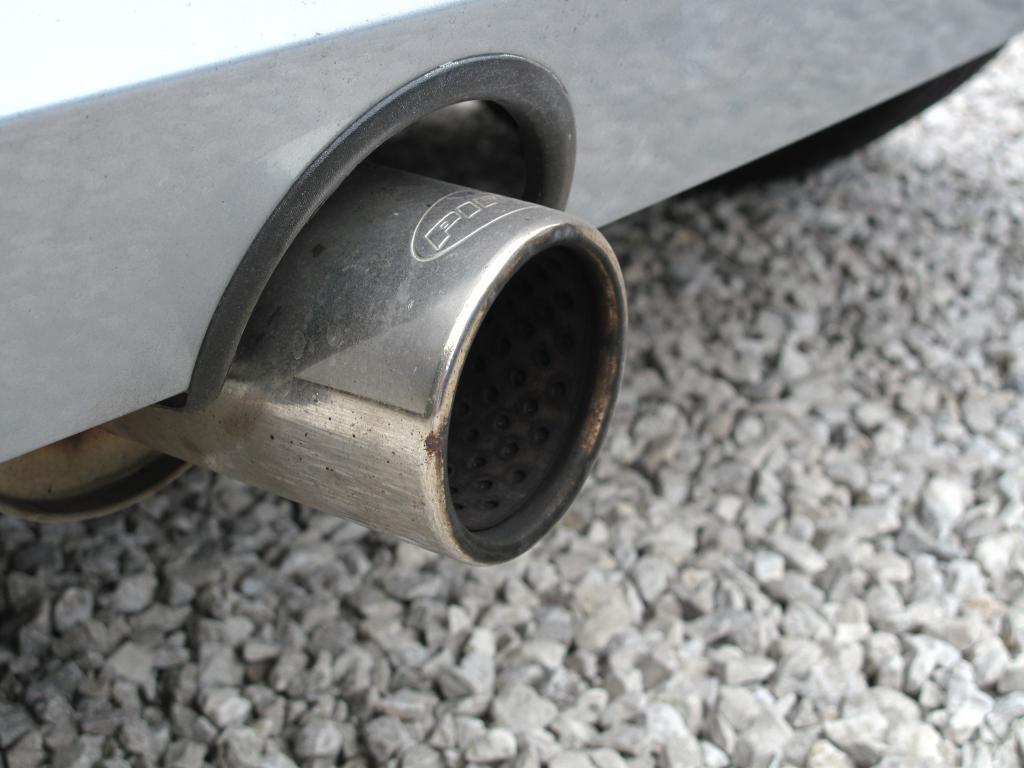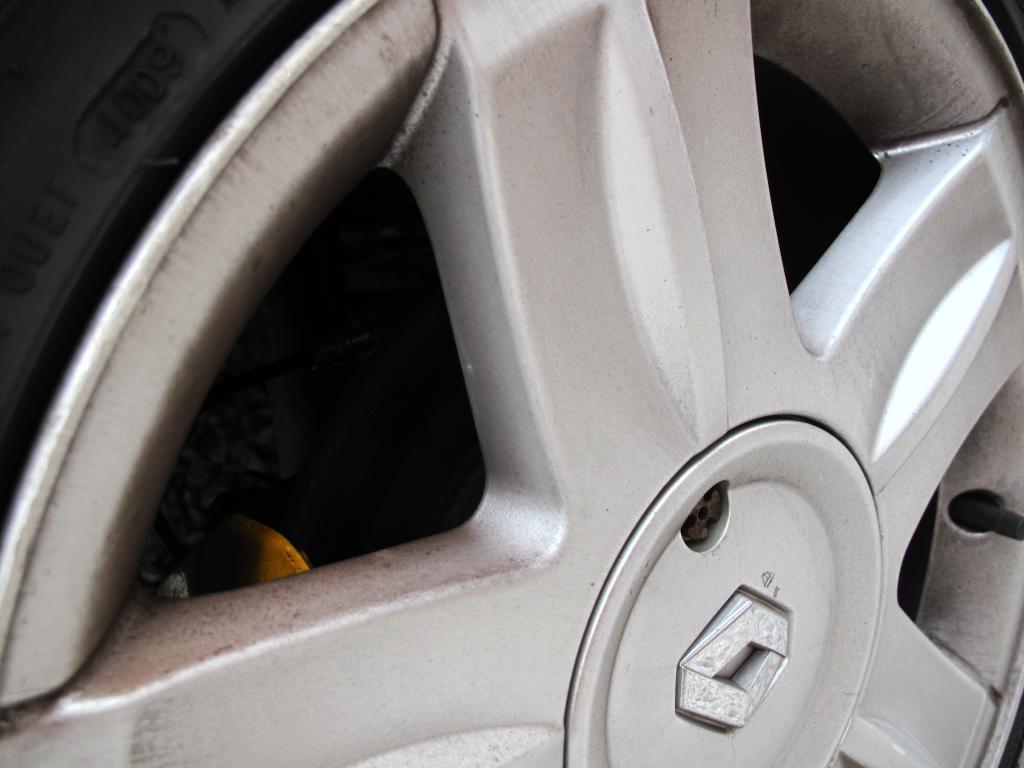 The product in question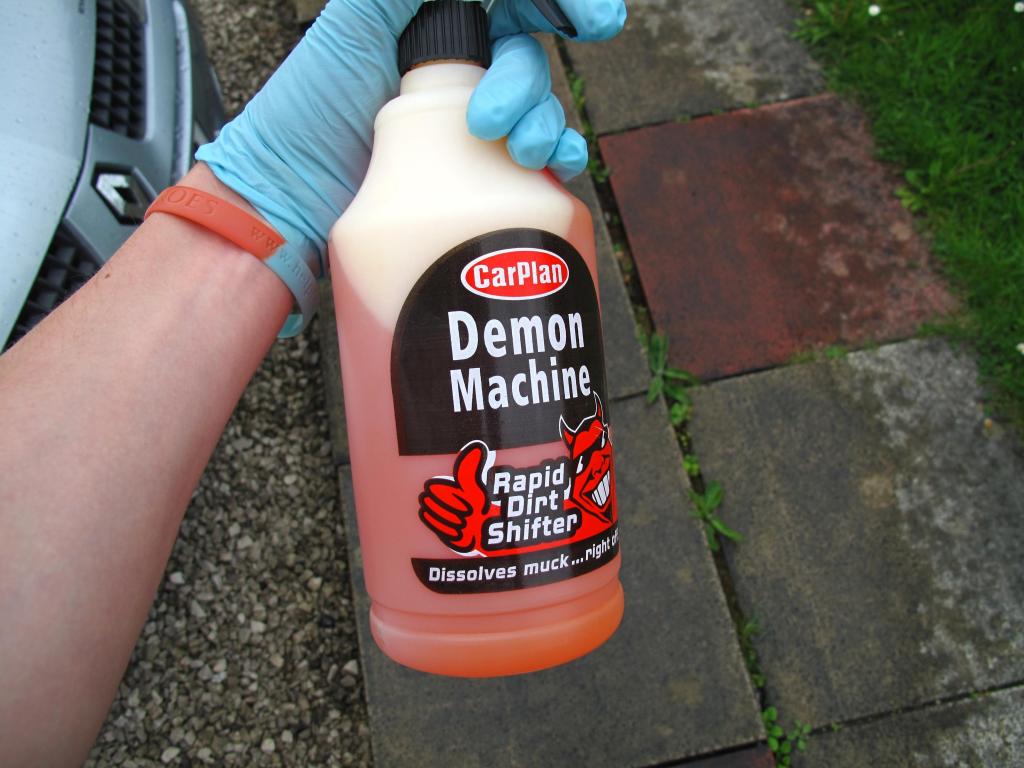 So what does it offer and how did it go. I will start with the cost. I was bought it months ago by my dad and from a quick google I think it retails at £3 from ASDA for a 1L bottle, but Halfords sell it for £7... Knowing my dad, he would have got it from ASDA so at £3 its bloody good value. A little goes along way with this stuff, the spray bottle is effective at spreading it to cover a panel in a good thick layer with very little waste or over spray!
Whats it good for? Its quick! You
simply spray on and agitate the heavily soiled areas with a brush or wash mitten. Its a
pre wash so its designed to
dissolve grease, road grime, bird lime and tree sap, and I can say, it did a good over all job and removing these things from my car. I used it on
paintwork, trim and glass and it made the washing stage much easier! The directions say to leave it to work for 5 minuets, so while it was soaking, I did the wheels with some wonder wheels!


After the 5 min soaking, I jetted the car off and a fair amount of dirt had lifted and came off with the hose water. It was also clear that the LSP hadn't been effected.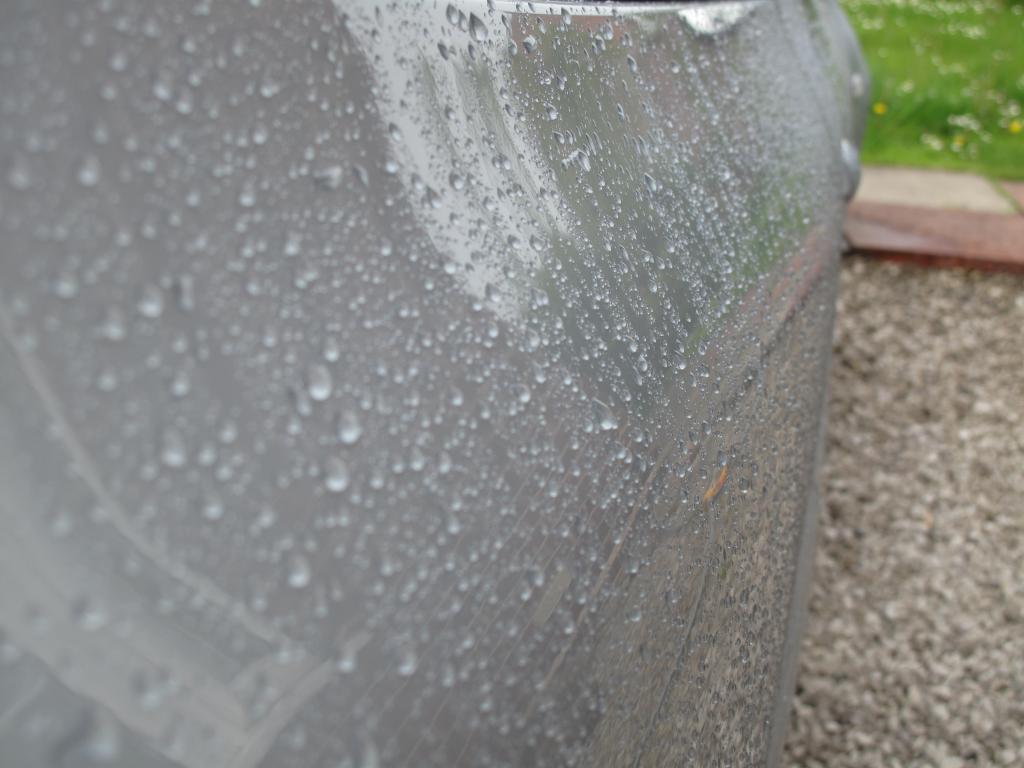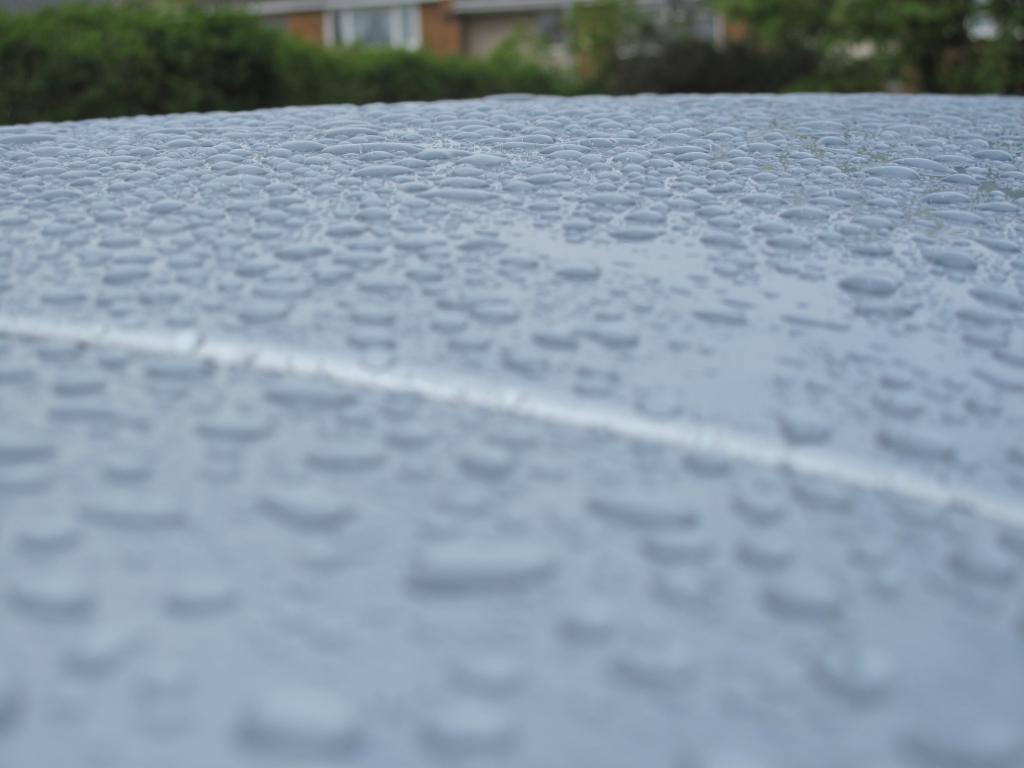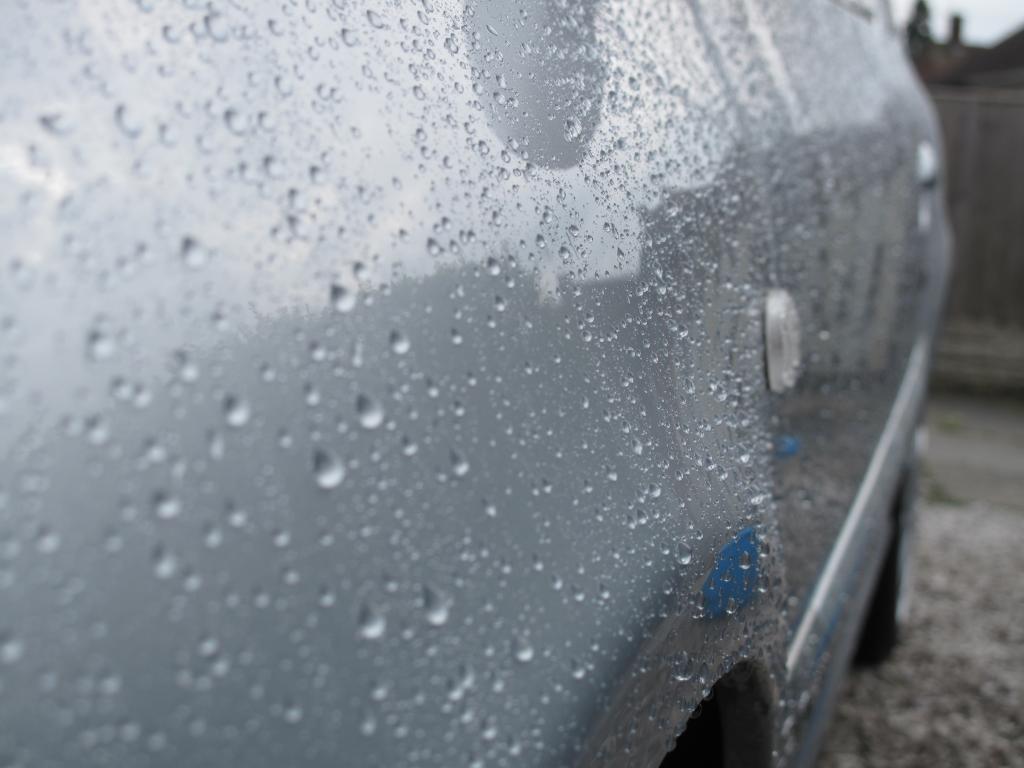 Summary:
I really like it, very easy to use and for the money you cant argue with the results. Made the cleaning process much easier and because its LSP safe it will be a good bit of kit for a fast wash between proper deep cleans! There will probably be better Pre Wash products on the market, but at £3 you will be hard pushed to find something that offers this value for money.
I then washed the car as normal with the two bucket method, wash mitten and Auto Glym Shampoo, Iron X, Clay and wash again to get a clean paint finish before starting on the DA. The main scuffs were then seen to with the DA and some #105 and #205 mags polish to cut and buff them out before going over the whole car with a finishing pad and some Super Resin Polish to try and burn off the old wax and polish the paint up nicely ready for the second product. I also went over the head lights with a cutting polish and then a finishing polish to correct them. What a difference that has made!
Left corrected, right still all foggy!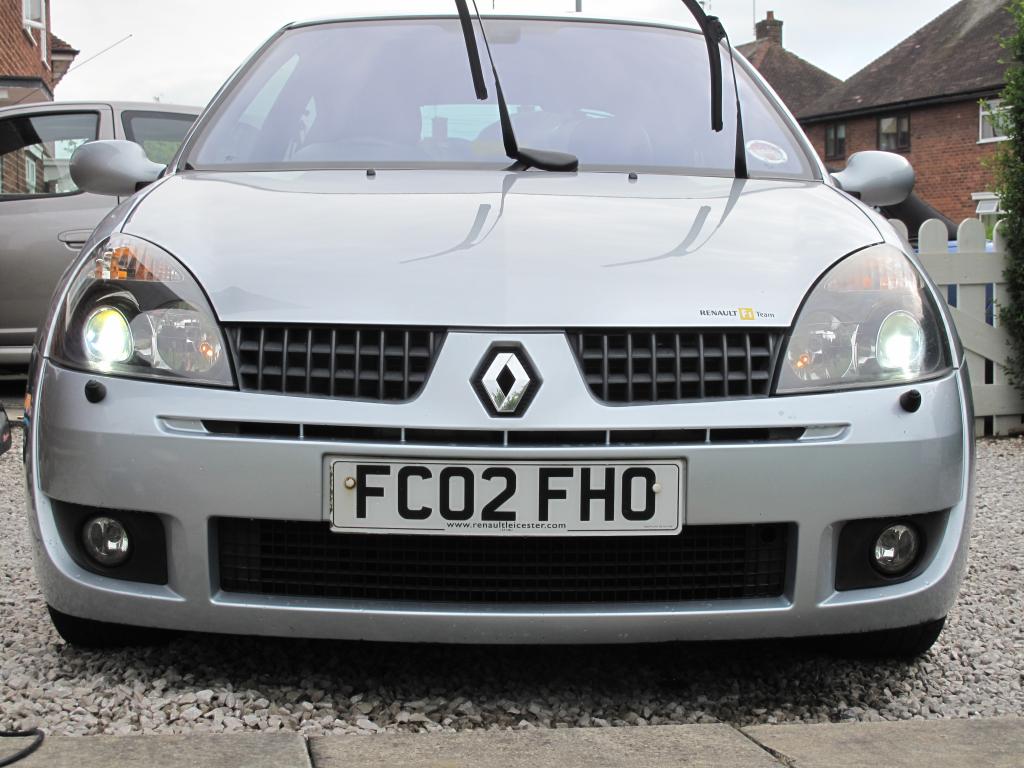 Second Up!
The Second new Product was farecla g3 paste wax. So now the car was all fresh and clean, it was time to try this new wax. The wax looks a really high quality product and the applicator it came with is brilliant
.





The best approach with this wax is to spread it thin and to do a couple of layers and the applicator makes this a really easy task! You simply insert the applicator and give it a 1/4 of a turn, this loads the applicator with the ideal amount to do about half a panel at a time. The wax is really soft and buttery, it leaves a lovely layer of grease that makes the paint look nice a wet!
Conclusion:

It went on easy and buffs off nicely. Gave the car a lovely glossy finish and at £30 a pot with the applicator its a decent value. Its hard to say how the protection will last though, this is the first time i have used it and I only put on one layer today... I will follow this post up with any beading shots i get if it rains tomorrow and give it a fair shot by using it again in the future to build up a better coat and see how it performs.
The car after today's graft! Scuff free, and all wet and glossy, the finish was really buttery and nice!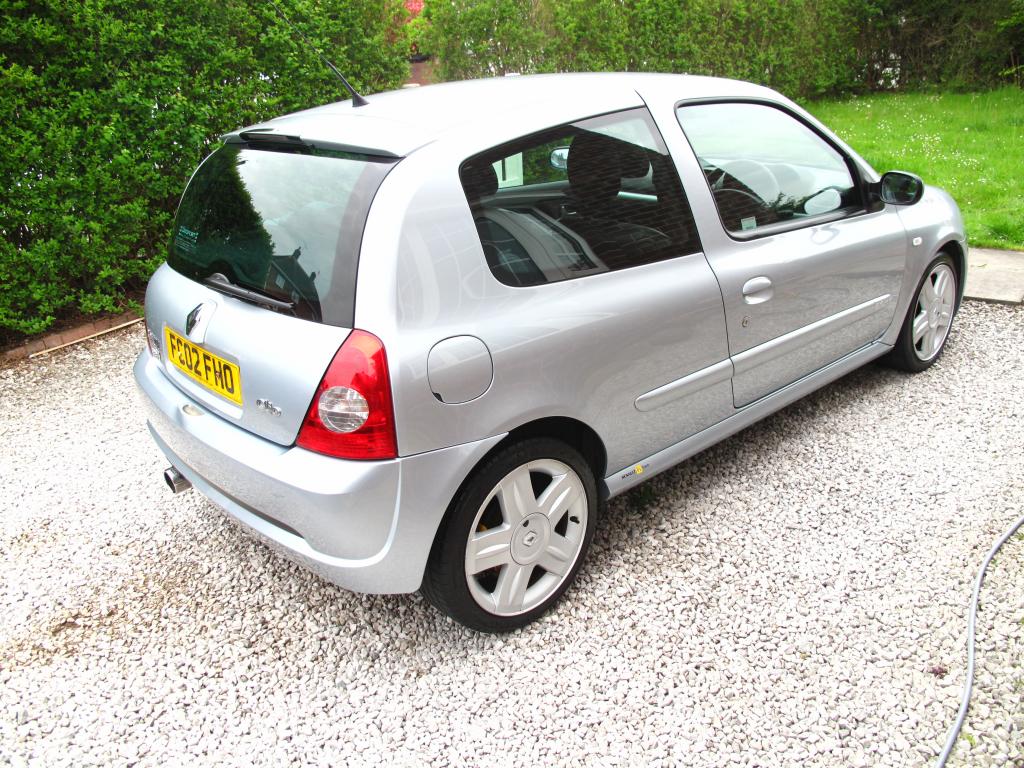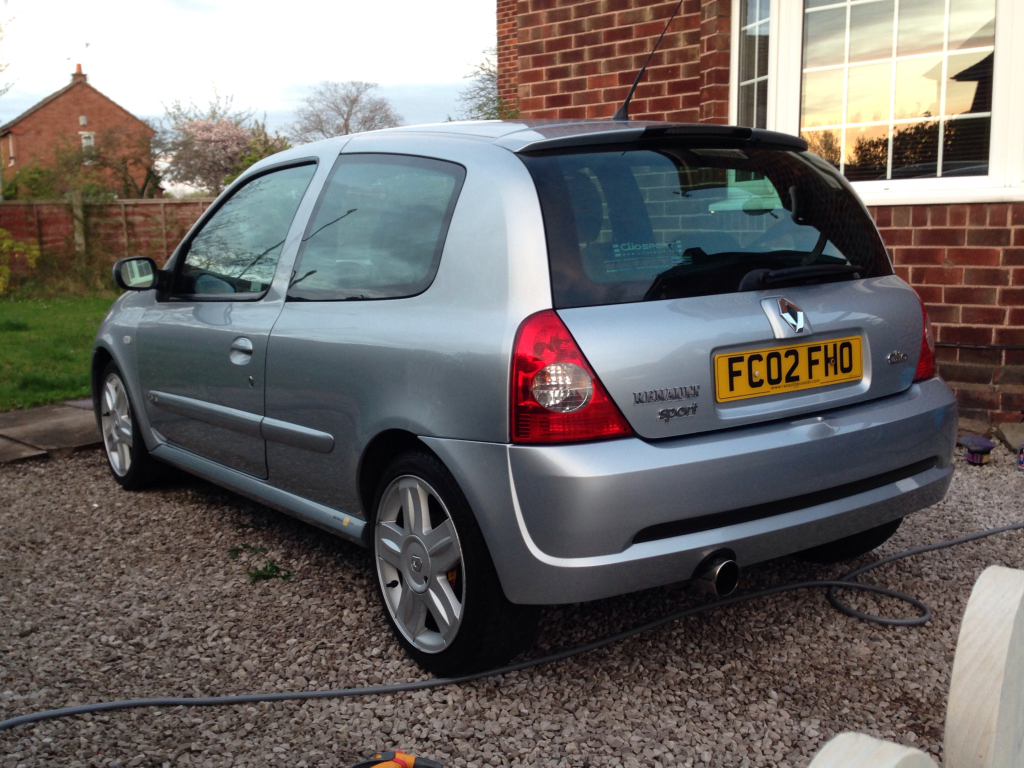 Jack
Last edited: