So, since as far as i can remember i have always lusted after one of these, my realistic dream car. I had for the last 3 years said, next year i'll get one, but this never materialised.....until 2 days ago.
Now its not the best example but with a recent house move and new family car purchase this fell into budget (CHEAP).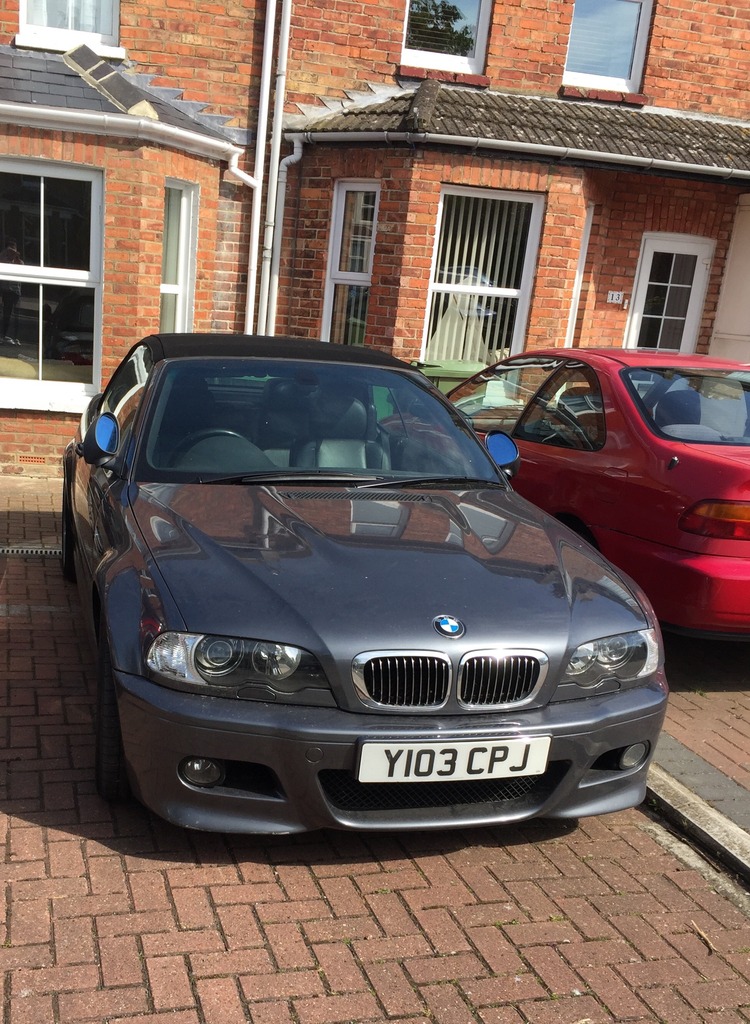 Spec -
2001 - so an early one
Steel Grey
Convertible
Manual
Black Leather
157k miles -Full Service history upto 117k (inspection2 completed) stamped by BMW and Specialists - self services after, documented
4 previous owners
Parts all renewed in the last 18 months:
Driveshafts
Rear springs
Steering Rack
Clutch
All Rear Bushes
Wheels all Refurbed
Michelin Pilot Sports all round
Badges all round incl wheels
side grilles
wiper arms and scuttle panels
alternator and battery
Terra Clean
light lenses
6000k bulbs
Aftermarket SatNav - full steering control, bluetooth, reverse camera
The guy i got it from has had it for 6 years and whilst spent money maintaining it, didn't really like cleaning it!
Initial Plans are:
Inspection 2 service - including Valve clearances
Drivers Wing mirror paint
Detailing session
New Mats
alcantara gaiters
Clubsport gearknob
Future Plans:
LED Rear lights
Discs all round - all have a slight lip
Exhaust modified and additional of some tail pipe tips
Exhaust clamp mod
Brake lines - rusty pipe on the rear
Ive joined M3cutters and I've spent a lot of time reading up over the years so know about all the potential problems, no obvious signs of subframe cracks, but I'm yet to even drive it as I've not insured it! This may have to wait due to hectic work schedule
What could go wrong......