So I went and a new car up from
@Sir_Dave
today, I seem to have a thing for buying the same colour cars one after another...
I may as well do the background as I haven't really posted much car related stuff since getting rid of the Silver Grey 650i.... So after having 4 silver cars, I went and bought a blue Mini Cooper S. I wanted a run around, manual, something fun, and something that could get around London with ease and to not really worry about dents and s**t.
This went...
VERY
badly.
On the way home I noticed a little more white smoke than I'd like, and then after a few days, at the top end of the revs, you couldn't get it into third from second: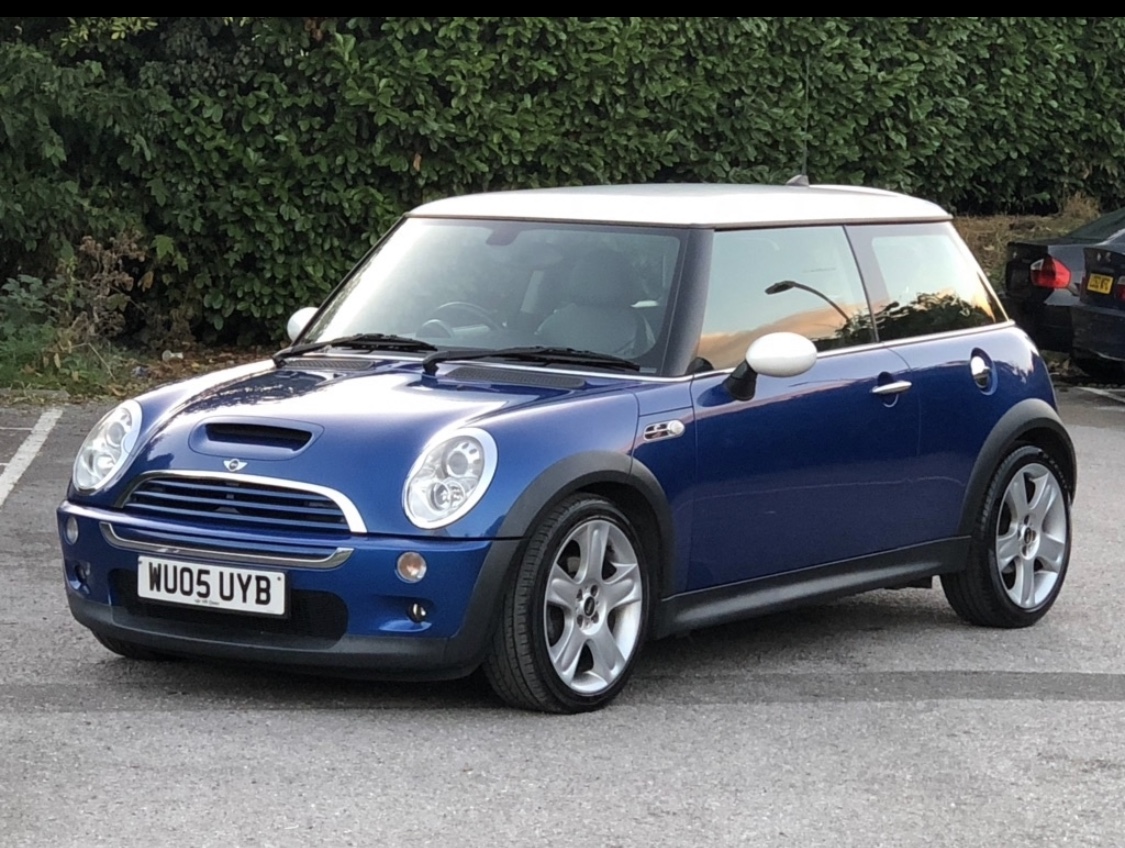 I had a big holiday coming up, so I drove to the airport, dumped the car and worried about it upon return. The drive back made it very clear that something was wrong. Smoke machining my way down the m25. I played silly games with the dealer, but finally managed to convince them to take it back. Bullet dodged.
Naturally, I got in an uber, went north, and found another mini. By this point I just needed a car to get me around that worked. The best one I found just so happened to be blue also: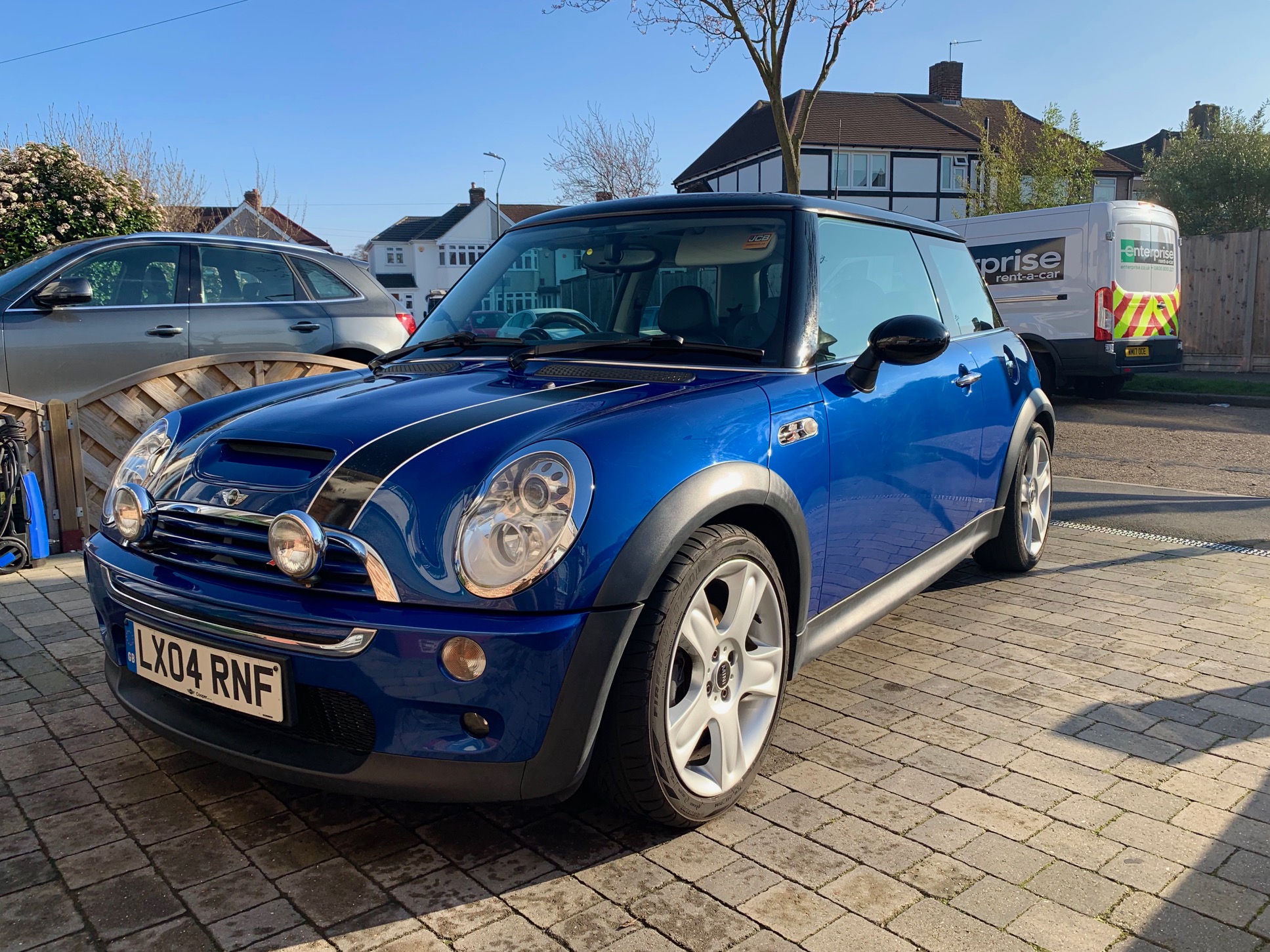 So, recently, I was heading somewhere near Sir_Dave, so I popped into to take a look at his 330. With 30 mins, I'd agreed a sale with Dave on one of the three BMW's, primarily so he didn't look quite so insane to the neighbors.
I put the mini up for sale and thought it'd shift easy, I was quite wrong. I didn't get a single bite through autotrader or here, then today, I hatched a plan to go get the 330 with
@TheEvilGiraffe
, I was at work and about to leave, and a chap at work said he'd buy it right then and there...
Naturally, this meant the wonderful Giraffe came and picked me up from work (close to his location thankfully), and we headed off to see Dave.
We got there, picked up the car, had a spot of lunch and off home we headed. The plan was to give the car a bloody good going over as is tradition with pretty much every new car I buy, however, it didn't quite go to plan. 50 miles into the journey, a rotational vibration came from the rear of the car, pulled over, it continued whilst rolling, not when stopped, but I couldn't see anything wrong. I continued on home, it disappeared entirely. Then 3 miles later, it was back, for a mile.
Got the car home, started to investigate. First thing we found was that the rear drivers side brake/wheel area was
roasting.
Naturally we had to wait for it to cool down, so we washed it first, and then cracked out the tools: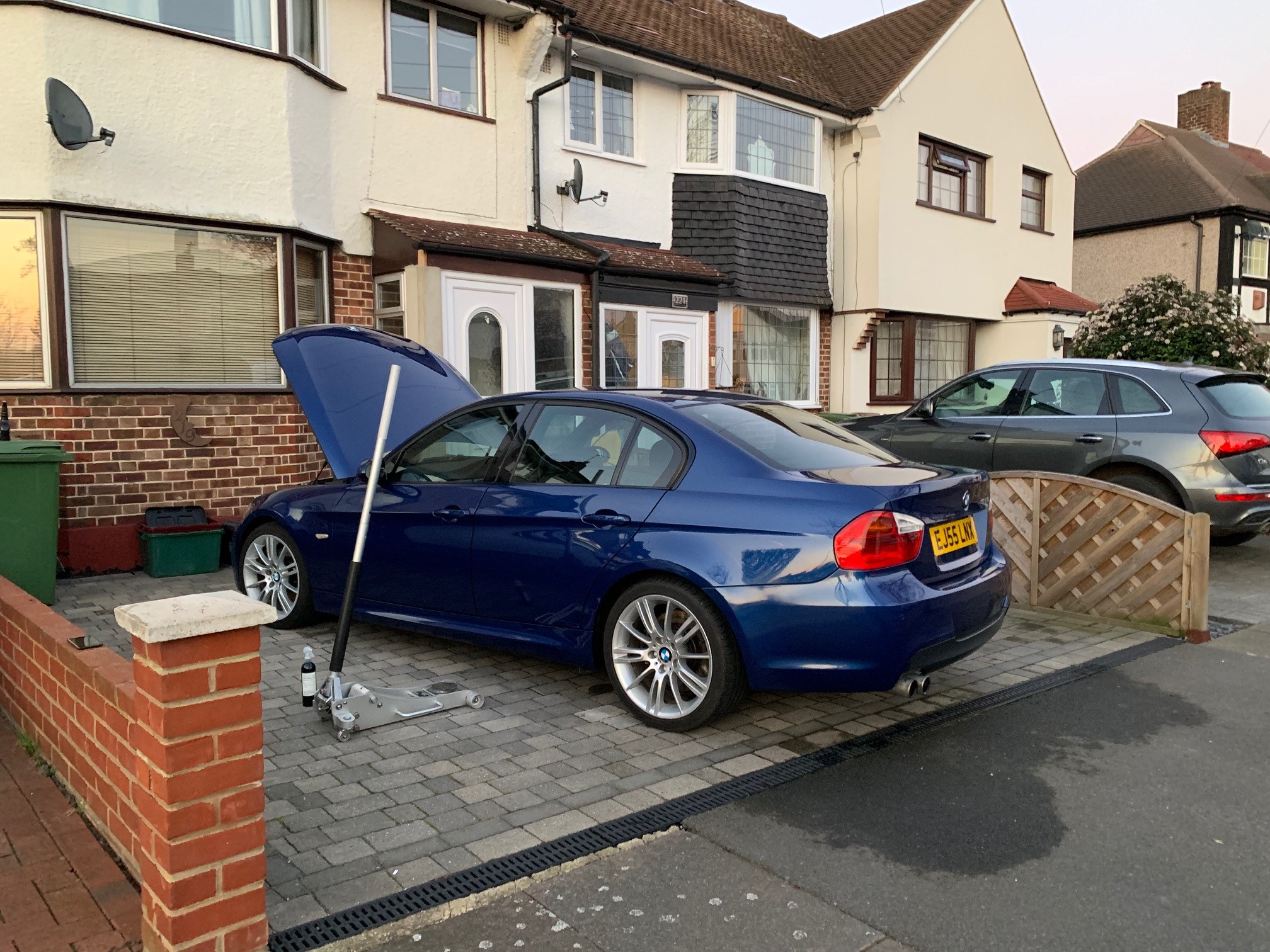 Cleans up alright, a quick investigation found a stuck caliper, and a nice blue disk: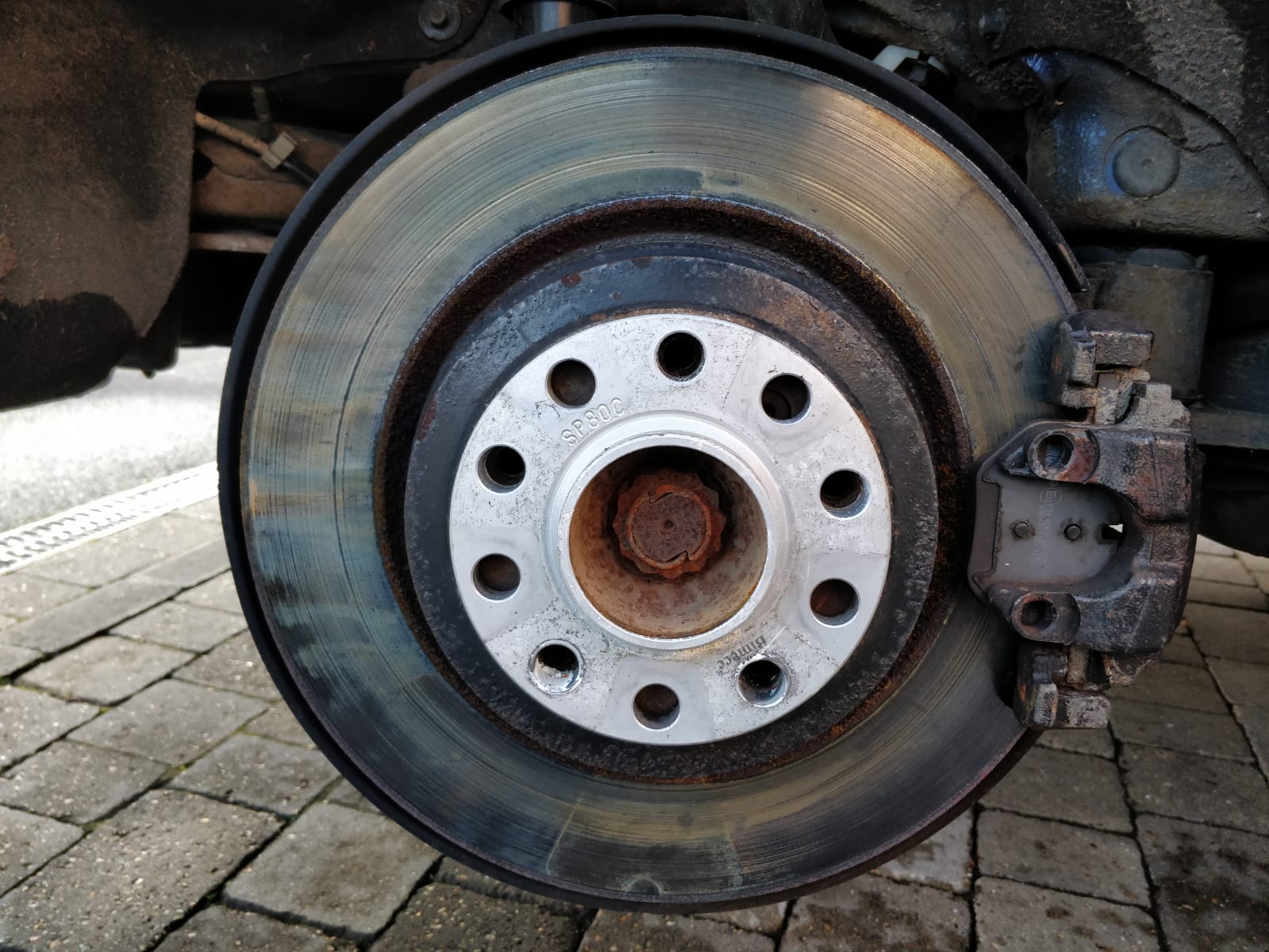 All free'd off, I hope it was the cause. But we shall see. Regardless, it'll be sorted.
Onto the fun stuff, I had a few plans:
Machine polish the paint. It's in great nick generally, but really could do with a little cutting
Full restore on the headlights (touched on this today but a proper sand back will do them wonders)
Try to restore the exhaust tips to shiny goodness
New ZHP weighted gearknob (had one in the z4, loved it)
New centre caps for the wheels, I change them on every BMW I buy.
New Winscreen (cracked)
Look into the aircon functionality (not currently alive)
Solder radio connection (Dave tells me I'm old if I listen to FM, but I do.
)
Only other pic from today, I'll take some proper ones tomorrow if I find time/location: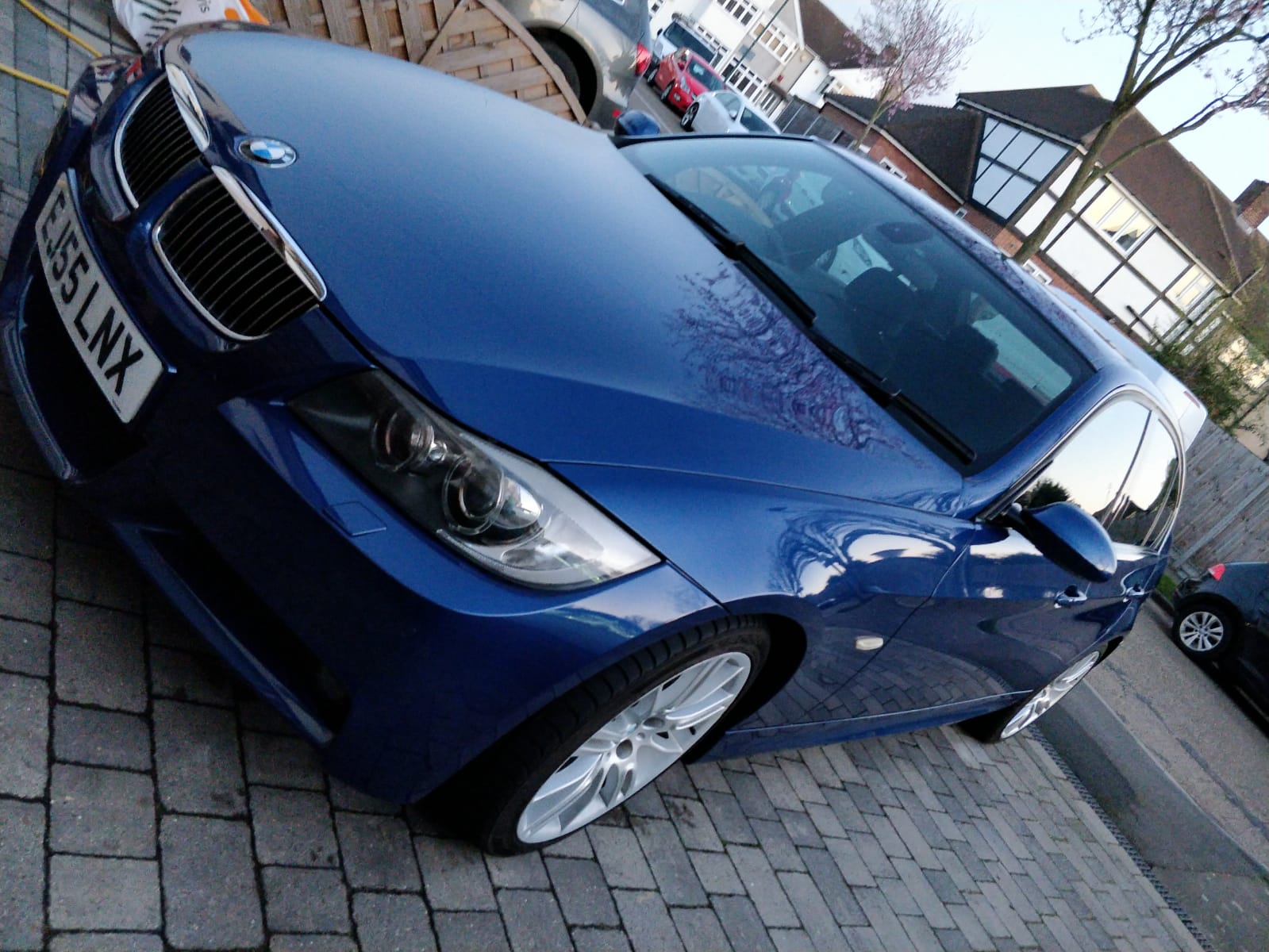 A long read, sorry, but I'll keep this up to date.