Rounds 11&12 of the 750MC Ktec Racing Clio 182 championship took place last weekend at Silverstone. This was my first race weekend and first time I had driven the car bar a few laps at 70% at Brands when I did my ARDS in May. We arrived early on Saturday despite races all being on Sunday. This gave me time to get signed on, get car weighed. Car came in at 960kg, 1060 with me in seat. Min weight is 1070kg.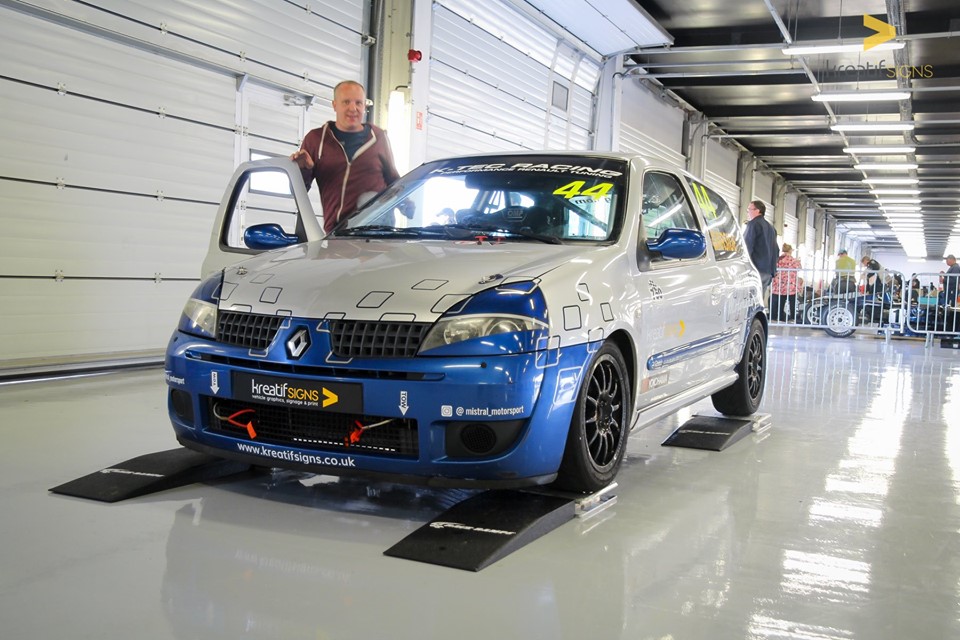 So I added some Ballast plates and raised it to 1083kg, to allow for fuel. At this stage I was under the impression the tank was around 75% full as I had filled it on way home from the ARDs trackday in May and only idled the car a few time and done a few hundred yards loading and unloading etc.
Before practice/Quali I topped up the tank but with the alloy tank the gauge is useless so dipped it and seemed to be full.
Sadly this wasn't the case as on the 5th lap the car started to cut out. A wiggle down the straight got her running again but half a lap later it but again and i limped back to the pits. Only 2 hot laps done I had a 1:23:10 on the clock putting me 20th or 24. Not ideal but at least this took some pressure off for the 1st Race.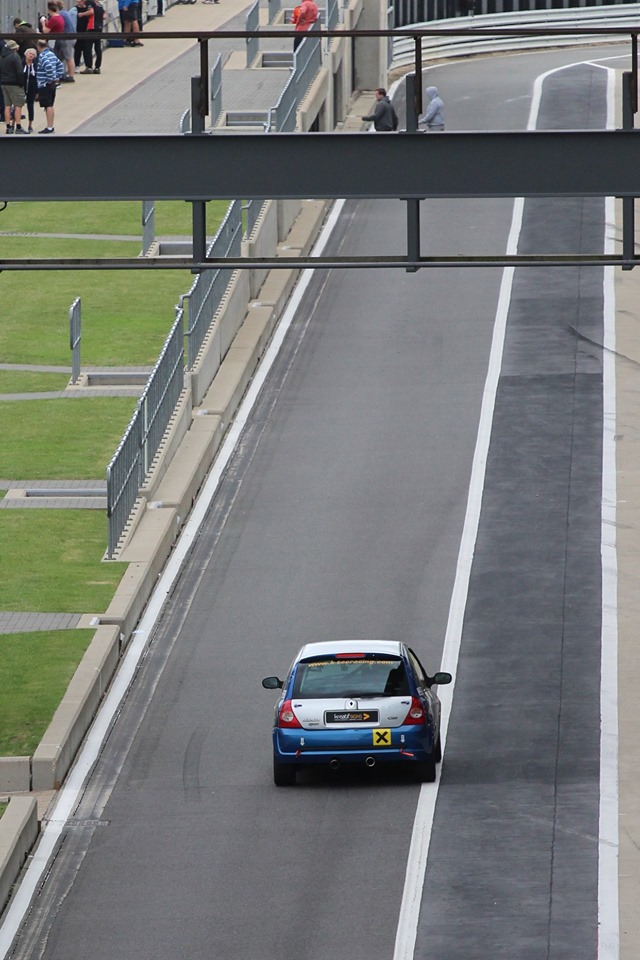 I set about sorting the fuel, a quick chat around the garage and an air lock was suggested, as was jacking the car at the rear to tip the fuel forward. The car swallowed 20litres with ease so this seemed to solve the issue. However this distraction had caught me out as I missed the mandatory drivers briefing whilst off filling jerry tanks. A stern talking to by the Clerk of the course and a £75 fine later I was ready to Race.
I had always thought I would have so much adrenalin pumping when sat on the grid I would struggle to balance the clutch and throttle and fluff the start. Fortunately this wasn't the case and the start went well, tucking to the inside of Abbey, Village & Becketts as I suspected these would be safest places to be. This gained me a place or 2. On lap 2 there was some tussling ahead of me in to Village which gained me another place. I nearly lost it around abbey a lap later with a huge snap of oversteer. This put me on back foot through village and the Loop so lost a place in to Becketts on lap 3. I managed to gap those behind but on Lap 9 there was a big incident with the leaders leading to a massive trail of oil across the exit of Farm, the very inside line was clear, but half a cars width to the right was a coated badly, this put me on the grass but I recovered without loosing a position, only a few car lengths on those in front. Chequered flag went out a lap later (1 lap early, I think due to oil spill), with the attrition rate fairly high I had finished in 14th on track, 13th after penalties.
In car
Live coverage
(1hr 54 in) (not much coverage of me in this!)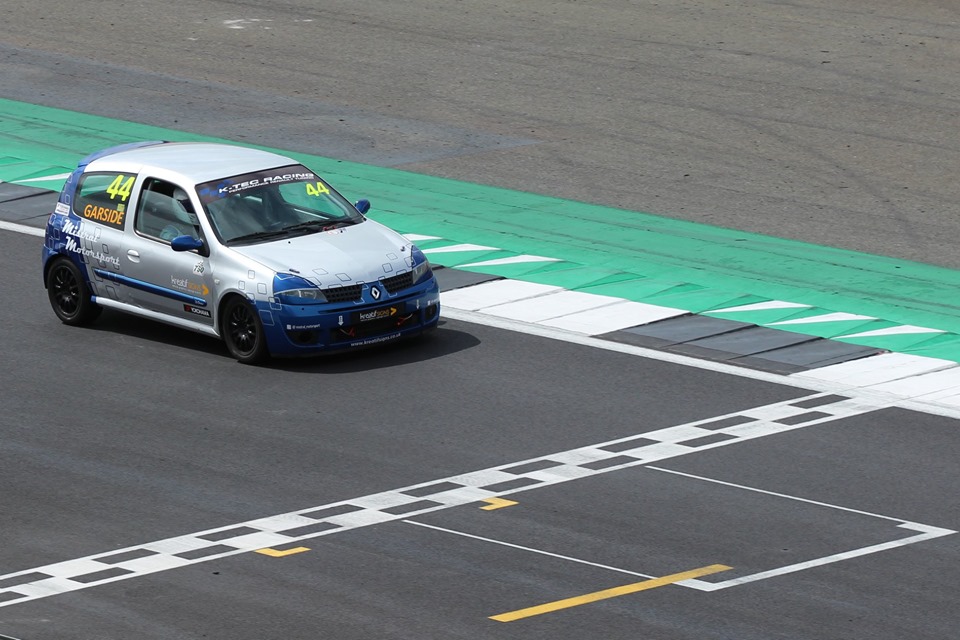 My fastest lap in race 1 put me 15th on the grid for Race 2 (half a second quicker than quali, and done in traffic so took a positive from that).
Whilst sat in the assembly area with 10 mins before the race start the rain started to fall. Fairly lightly and apart from the dark cloud above, the sky looked clear beyond. A couple of guys rushed to the garage to swap to better tyres (there's only one type of tyre but tread depth is free of course!). I didnt think rain would be bad and also I knew I wouldnt have a team of guys to assist with tyre change so I was forced to keep my very used tyres on. Start was ok, keeping inside lines again to keep out of trouble. Lost a place in to Vale on lap 1, but a bold dive up the inside a lap later gained me a place back. Feeling more confident in the car i began to get a little more offensive. But conditions were worsening, spray was terrible and car was tramlining down Hangar straight. On lap 5 i made a move around the outside of village to gain another place. On 6I had a great exit from club and a late dive around the outside in Abbey led to a brush of mirrors but another place made up. A fairly comical attempt at pushing the mirror back was eventually successful. A bad exit from Becketts left me vulnerable down the Hangar Straight and lost 2 places on lap 7, and an attempt on the outside of Becketts on the next lap and an accidental squeeze pushed me wide on to grass and sideways fortauntely the GP circuits tarmac run off was there, (watch for the boot lifting!)
Sadly half a lap later, a snap of oversteer (I think caused by a badly timed gear change) put me in to a tank slapper and I didnt fancy the pit wall so aimed towards the left of the track, which ended up in the gravel trap. Extra annoying in that the guy I was battling with went on to get Driver of the day and was convinced I could have pipped him on the last lap.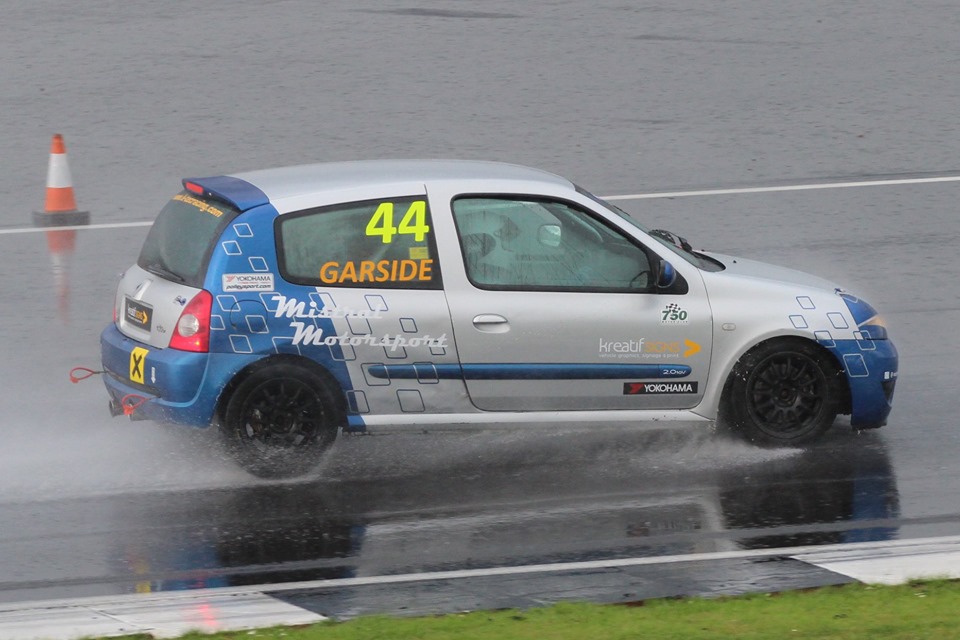 In car:
Live coverage - got a reasonable coverage, at first for the right reasons, but less so at the end!!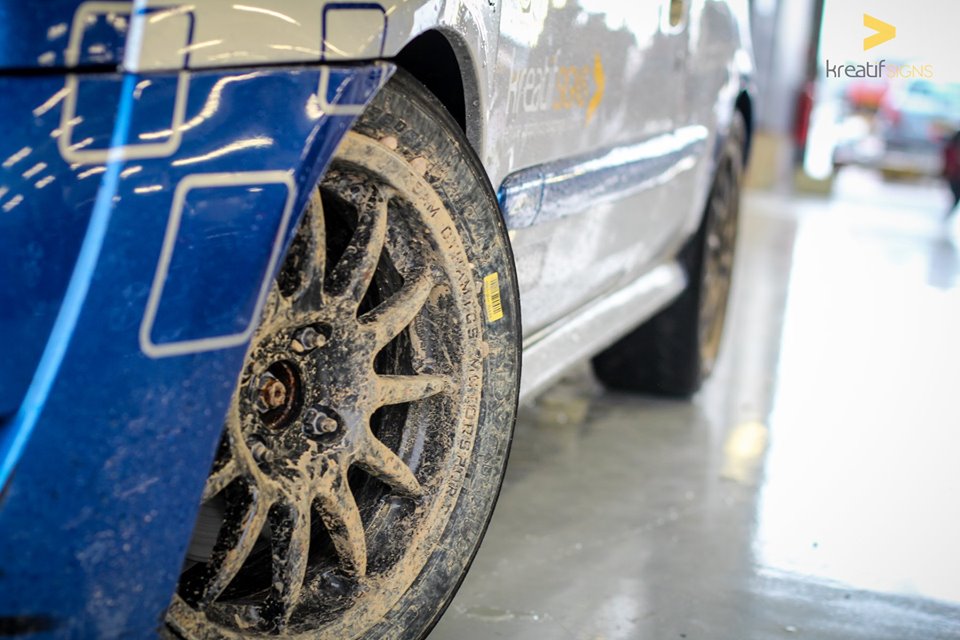 Overall a great weekend only slightly dampened by the off on the 2nd race. Most importantly i was learning more and more about the car and how different it is to a trackday prepped car. Just got to get some funds sorted so I can do either Donington or Snetterton this year and then even more dollar to attempt a full season next year.