Not much of a 'project' here (more of a daily upkeep) but thought I would make a thread to keep on track what I will be (slowly) doing to my new car.
Firstly - hi
I'm from Essex and always looking to make new friends so hope to meet like minded ppl through the forum. I have always been active on car forums throughout my past but had a break the last 4 years, not sure why lol. I think it was the fact I just gave up on having a neat, clean car as I was working in pretty scum areas and summin always ended up happening to them, probs also a case of laziness and just lost a bit of interest in cars. Anyways, cut a long story short - previously owned a pretty clean Toyota Celica T Sport, sold that (as the most sensible thing with my commute back in 2016) and bought a little clio 106 dci dynamic s - as recommended by a fella who I started seeing (who is also a very handy mechanic
) and I must say, I fell in love with the drive and jus how cheap & eco these lil things are to run around in. I also really loved keyless entry - something I never thought I would be bothered about. I was never really into french cars before but since owning my lil dynamic s, I can really vouch for Renault cars and think they are great. Some pics of my old dynamic s below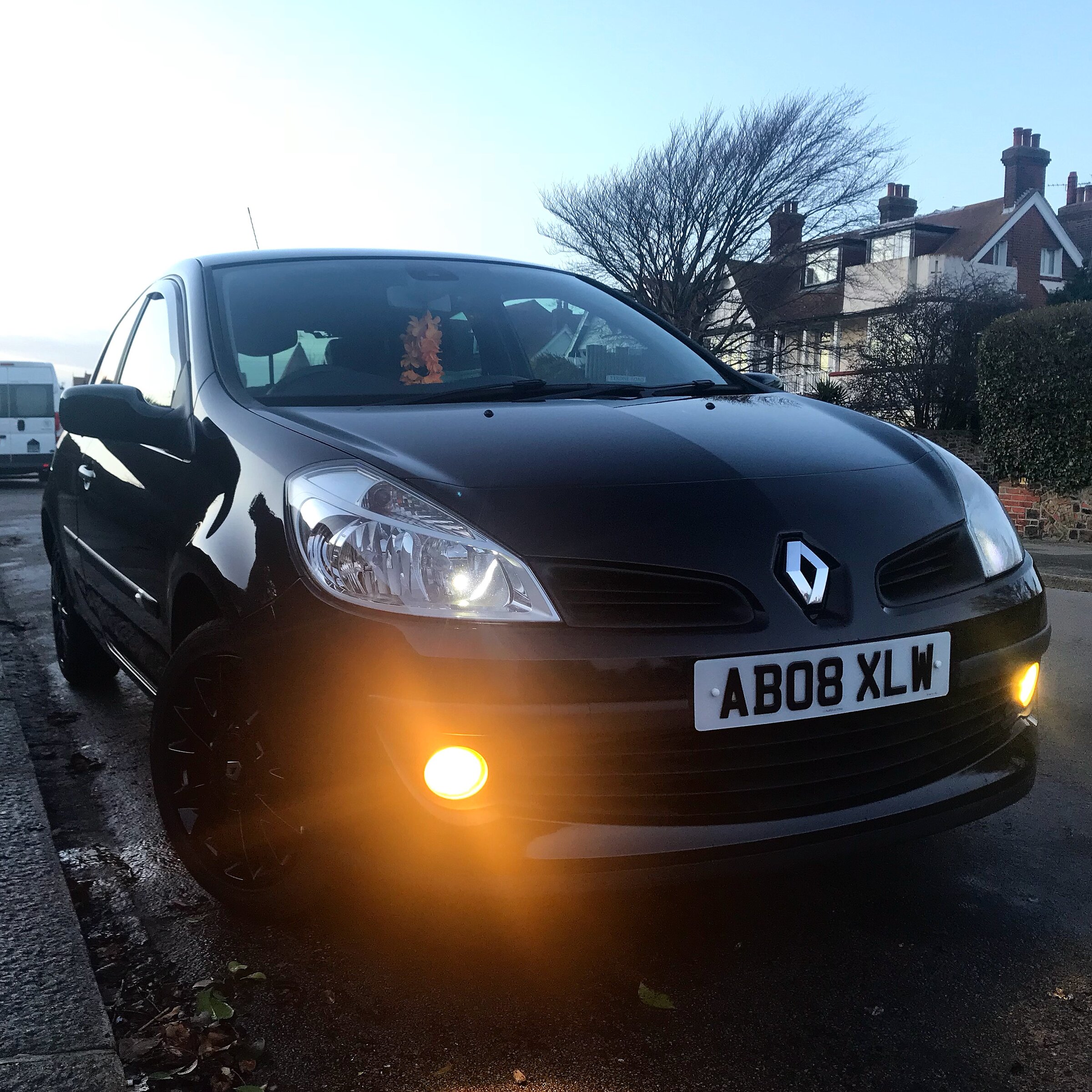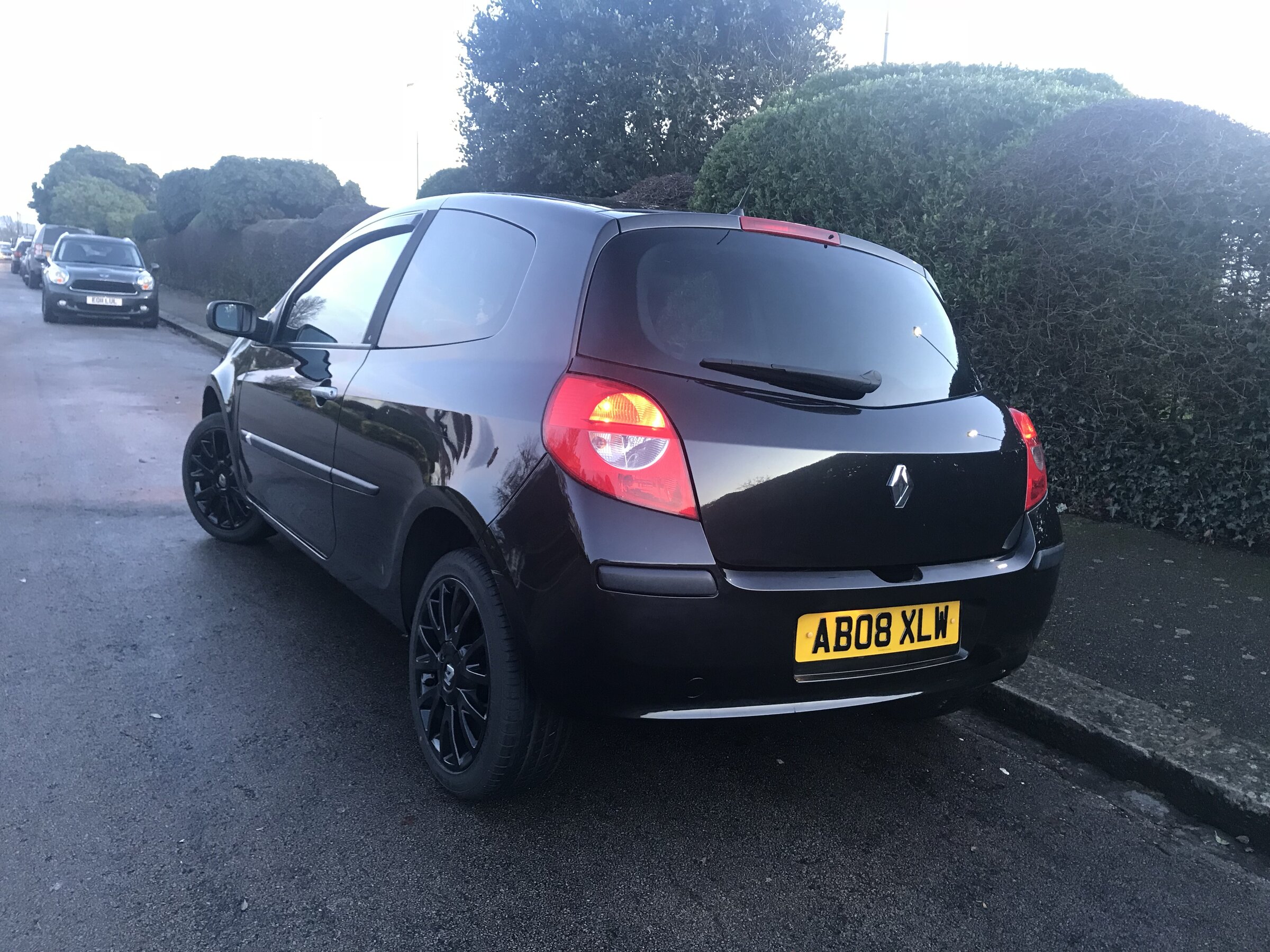 I did a few bits to this car, amongst other things de badged the rear, wrapped the fogs yellow and grabbed a new set of wheels which we re-sprayed black to match the car - I named her Alblac
Comparison pic for anybody who might be interested how I changed it: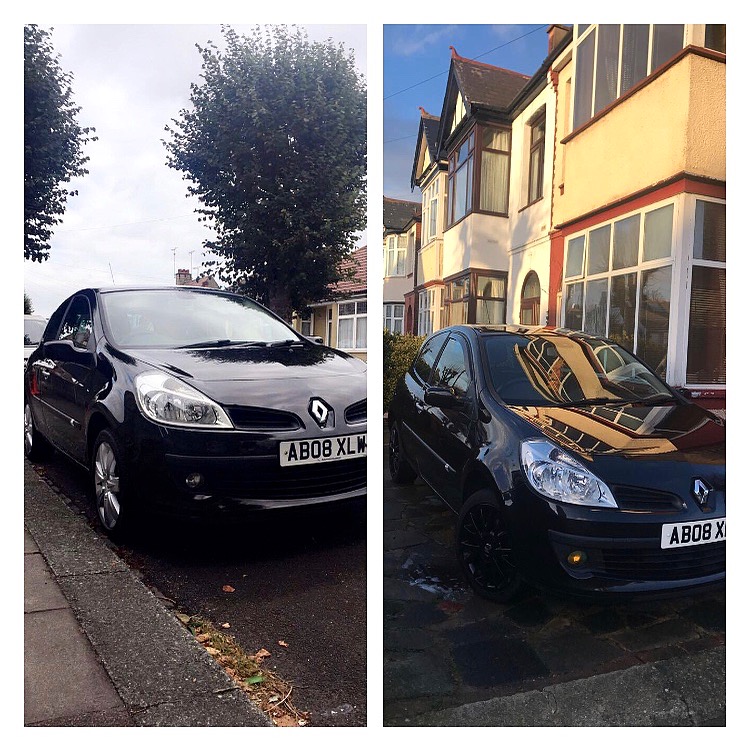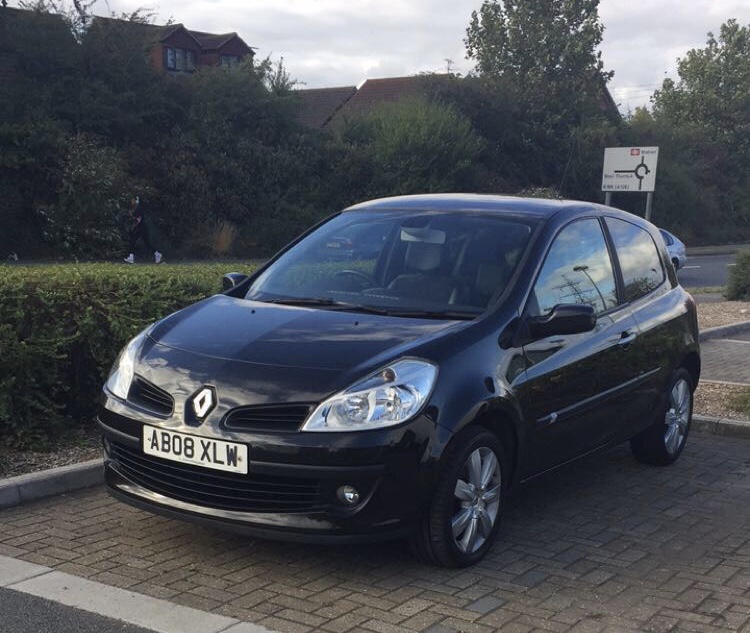 And about 6 months ago I kinda decided on wanting a new car... After nearly 4 years of the dull, black paintwork I was gagging for something glossy I could enjoy washing and detailing again! Although Alblac did scrub up well and especially in photos - in real life and up close she was full of scratches, dents and swirl marks that no polish by hand could solve. I was debating having a full mop done round the car, until I'd heard that Renault actually did sportier versions of the 1.5 dci 106 engine. I'd found available the GT line and the Gordini and my hunt began...
We drove Alblac all the way to Wales to pick up a dirt cheap GT dci that my partner saw on eBay - I think he has an obsession with Renault he now owns 5 clios
so I was thinking I could of had that but I didn't like the fact it had no keyless entry! As a result didn't have the door card key and just didn't feel like much of an upgrade from my lil dynamic s. I do believe they did make some GTs with keyless entry but almost all GTs I'd come across didn't have it, apart from one later version I saw listed on eBay a couple weeks ago... Soo, I then stumbled across the Gordini dci models, only to find they were rare cars and only popped up for sale once in a while... So whilst I was thinking this would be a perfect daily (but still sporty looking) car for me with even cheaper road tax than Alblac (£110 py) at £20 for the year!!! I was losing hope as a decent Gordini Clio dci didn't pop up for about 4 months...
Until this lil gem turned up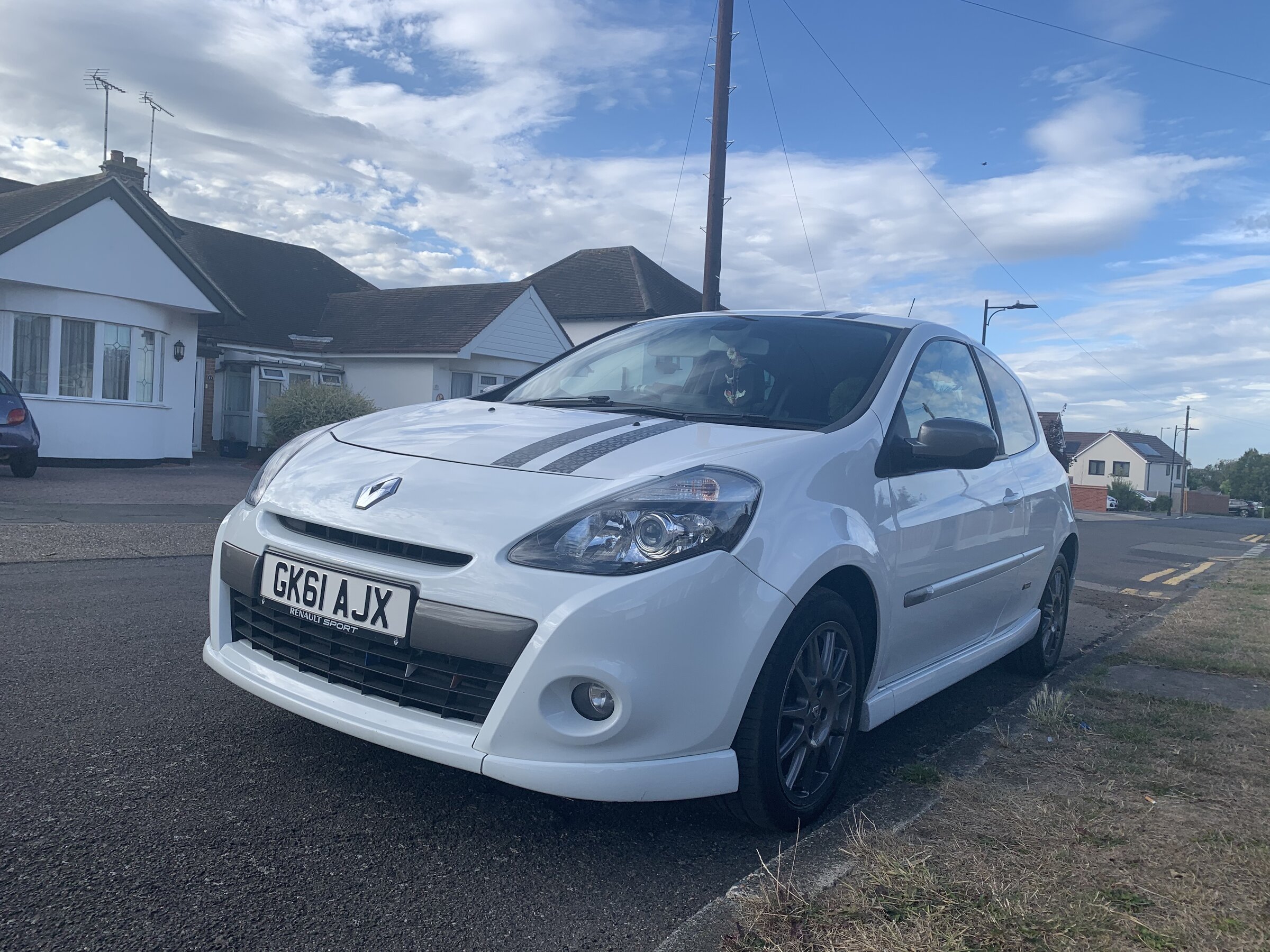 Meet Gigi.
We went and picked her up just shy of 2 weeks ago, and my new daily is sorted
I'm pretty pleased wit her!! Extras include auto lights & auto wipers (both which didn't work on Alblac and jus never bothered to fix lol), electric folding mirrors, cruise control, speed monitor, turning lights, sat nav & more.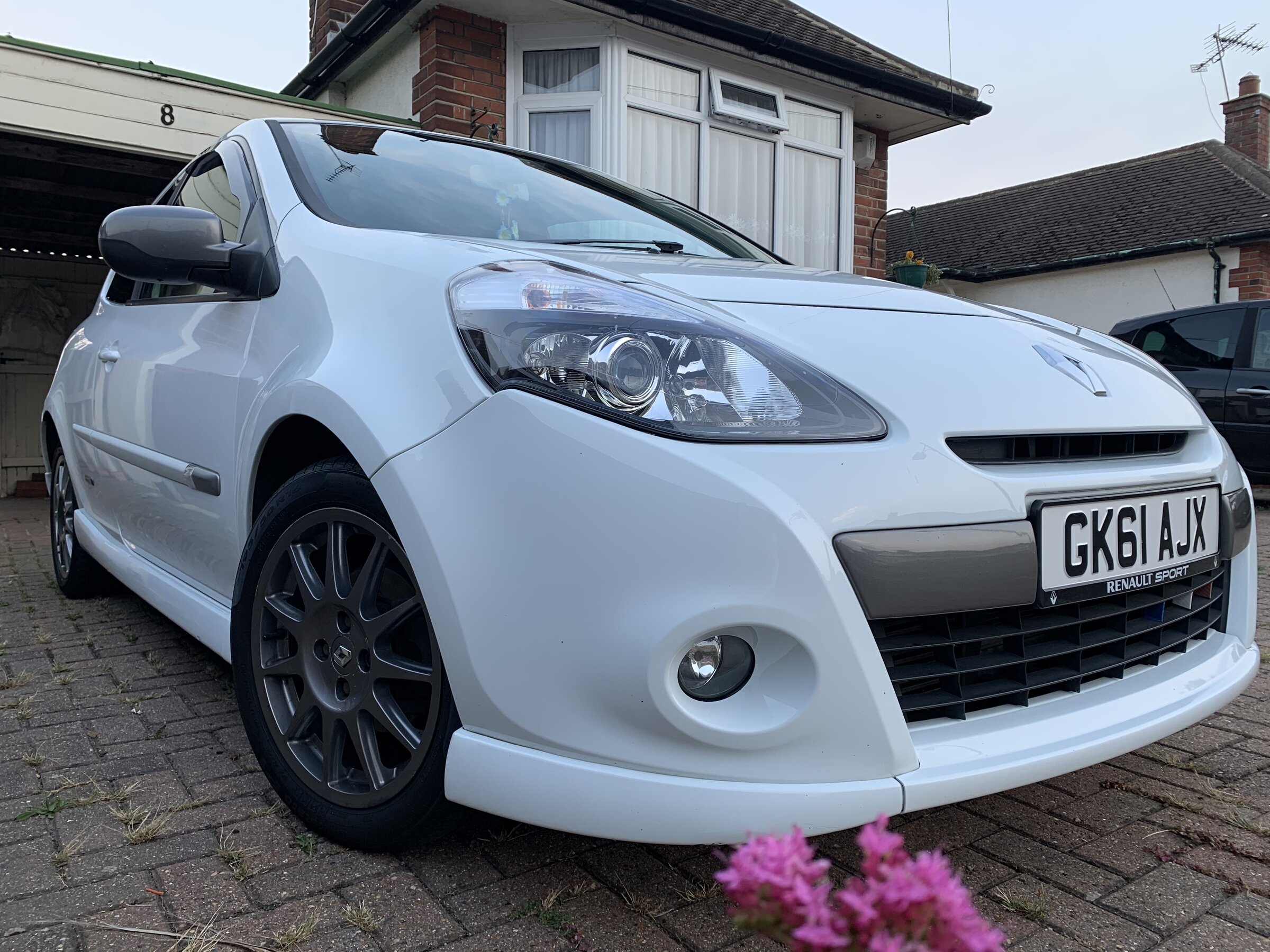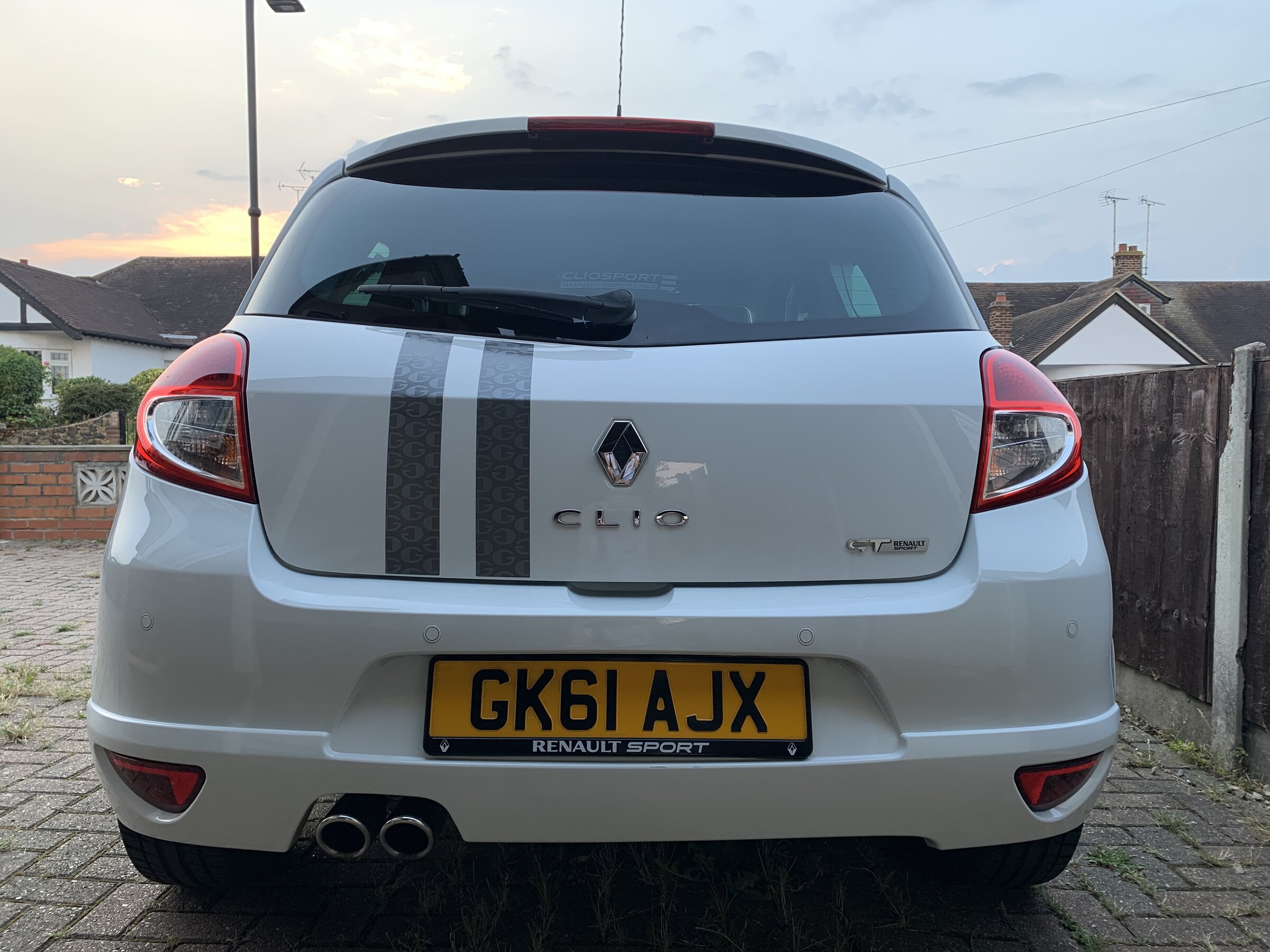 Came complete with a cliosport.net sticker on the rear
was told previous owner was also an enthusiast so if you're on here you'll be pleased to know she's gone to another. Haha
Few lil bits need(ed)/I want doing to the car...
• Air con re gas & seal leaks ✔ (did this the following day after pick up
)
• Wind deflectors ✔ (removed from Alblac)
• White interior bulbs ✔
• Blue interior door bulbs (waiting for arrival)
• Novsight led bulbs (waiting for H11s to arrive, H7&1 all done)
• New wiper blades
• Check drivers side folding mirror (doesn't go in automatically like passengers one with button but sometimes randomly works then stops again... strange)
• Check keyless entry (maybe needs new locking button as drivers side is not working... which is annoying me as I love this about these cars
so that's probs priority now)
• Refurb wheels & new tyres all round
• New discs & pads (mostly rear, will probs do an all round)
• Powder coat callipers in blue all
• Break fluid change
• De squeak clutch pedal (somehow)
• Lowering springs
• Remap by Celtic Tuning (feeling impatient for this lol, might get this done ASAP
)
• New Gordini stripes as ones on car are looking tatty
• Fresh paint on front splitter
• Undertray
• New speakers or head unit (undecided with this as didn't want to change the head unit as it looks sleek as it is and might lose the sat nav if we do
but audio doesn't sound as great as it did in Alblac due to a better head unit.)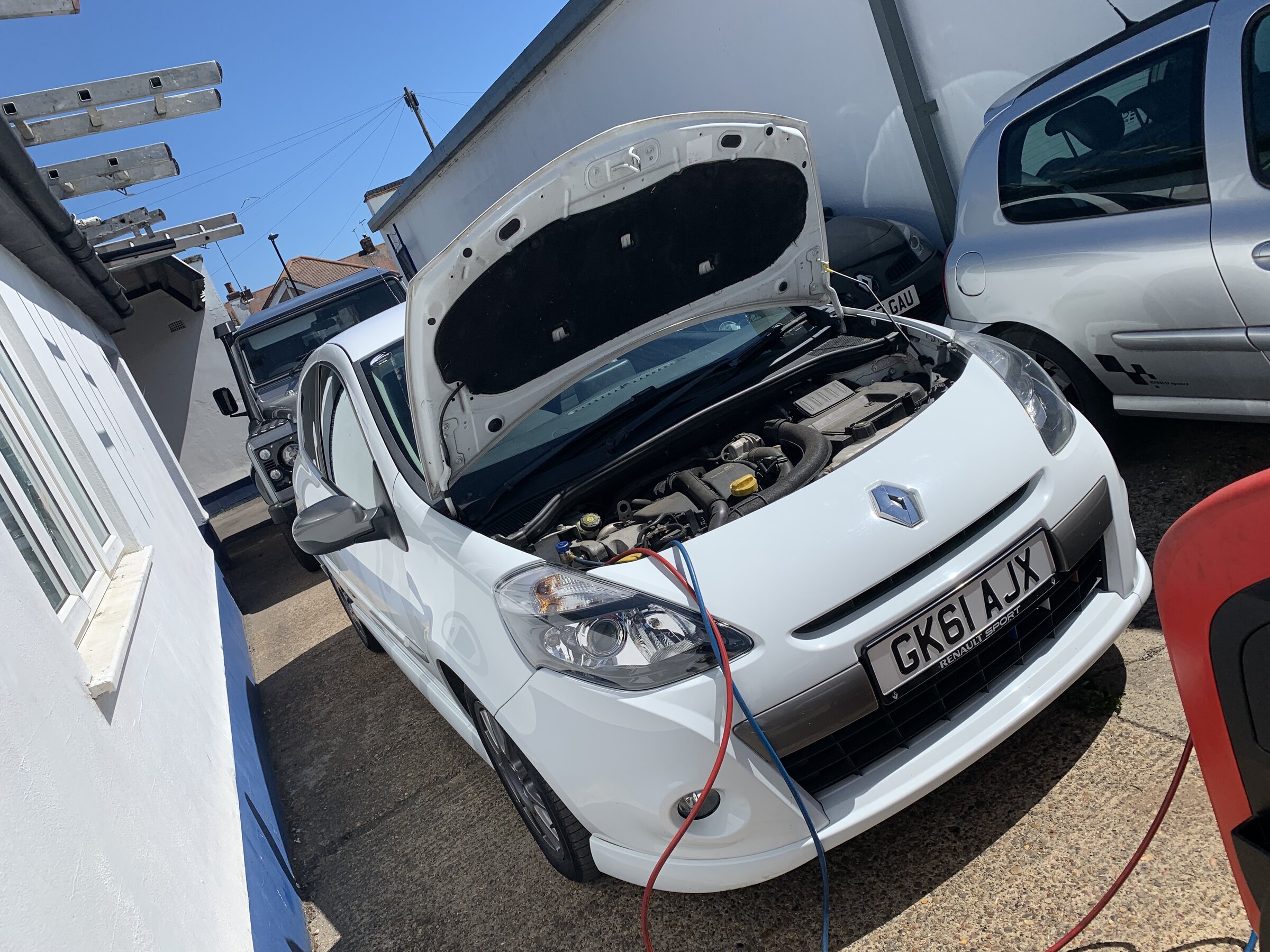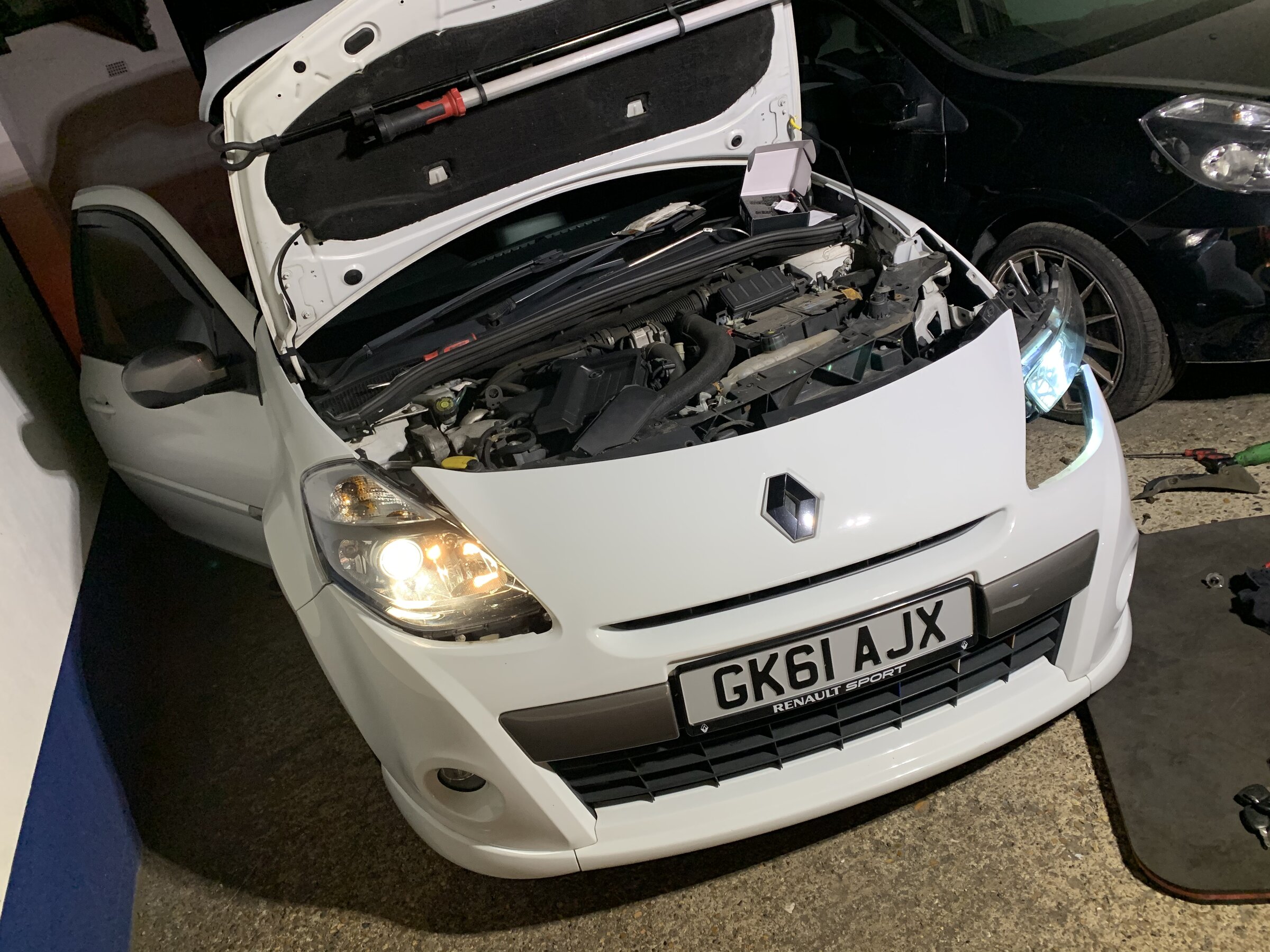 Thanks for reading