After only 10 month it's time for me to say goodby to my 182, and to the Renault-sport scene (at least for now), so here's a little photo story of my adventures in the 182 as it has served me well and deserves a good send off.
My story started in April 2014. My weekend toy, a 500 bph Mitsubishi 3000GT was off the road again (engine rebuild, problems with the Map2 ECU, damaged turbos etc) and i ended up constantly driving my wife's 1.0 Corsa, which bored me to death.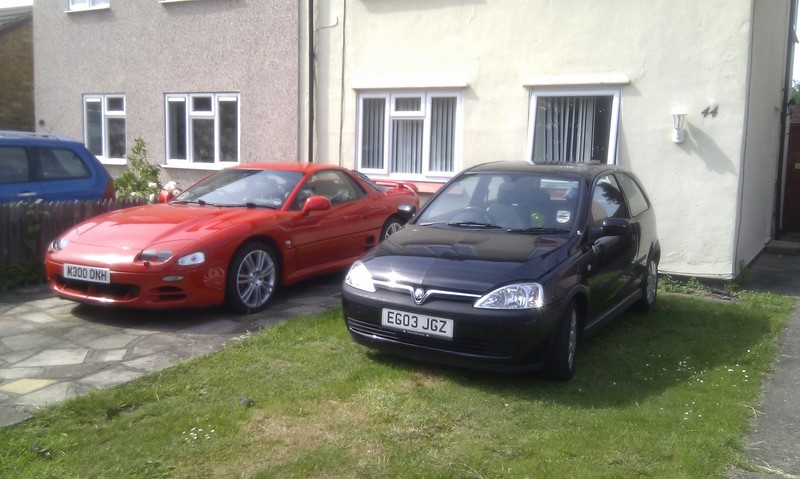 I said i wanted to replace it with something a bit more fun, but she wasn't keen on changing her first ever car, despite the fact she never ever drives it. She commutes to London for work and actually hates driving. In the last 3 years she's driven a total of 2 times, and both journeys were a necessity as she had to take our cat to the local Vets when i was stuck at work.
She finally agreed it letting me change her car, but it had to be something similar size wise, as she doesn't like big cars.
I'd never driven a 172/182 or even sat in one, but had heard good things about them. I showed her some pictures, "look, the same size as your corsa, just with a better engine" and she was happy for me to get one. I was lucky a few days later one popped up at a dealer here in Leigh-on-sea, Essex, and after a short testdrive i was sold and handed over £ 3500, of my finest pounds.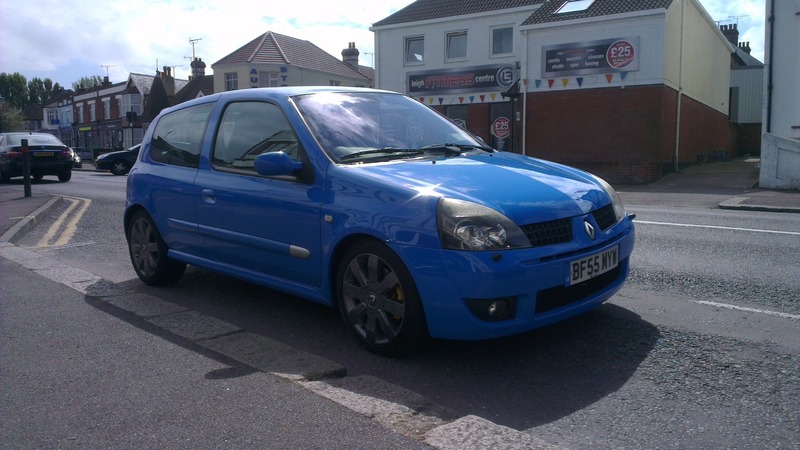 It turned out my car had been owned by a girl on here, and then by her boyfriend (DebV6 and Col 182), so it was wel looked after, and she added some lovely Recaro chairs to it.
Only a few months earlier we'd bought our first house, with a garage, and i was excited to finally be able to put my car in my garage as the 3000GT was too big for it.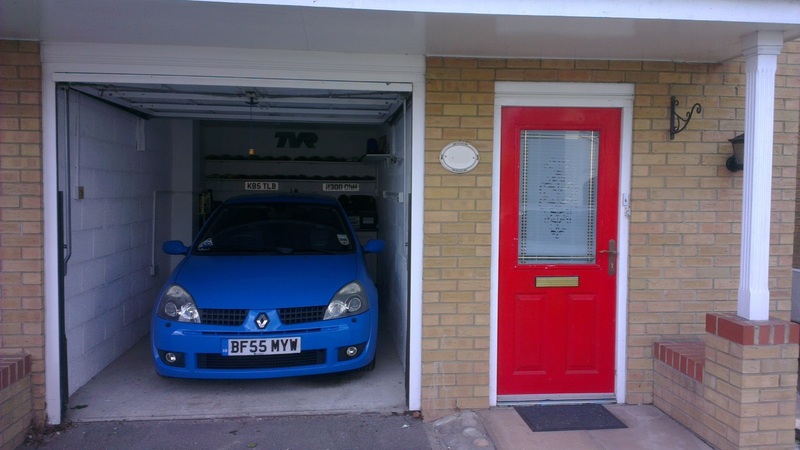 I specifially wanted a house with a garage as i've had my eye on the TVR Chimaera for some years now, and needed a garage to keep it on overnight.
The plan was to keep the 182 as a daily, fix and sell the 3000GT and buy a chimaera as a weekend toy that can live in the garage.
I started playing with the 182, getting loads of helpfull info from here, and added a new radio with pop-up sat nav screen, new badge on the back and got some nice floormats.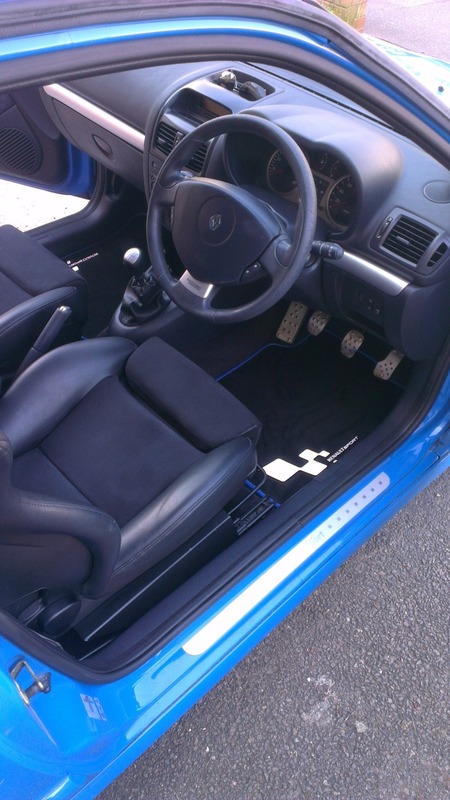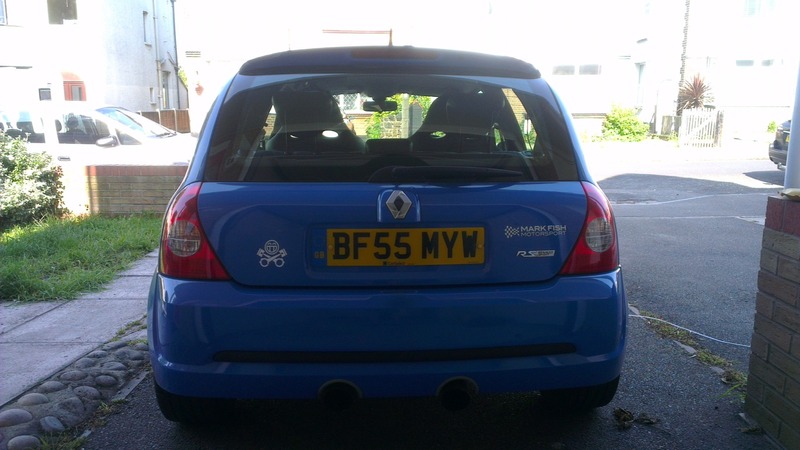 I thoroughly enjoyed the 182, especially around some of the twisty roads here, and found myself taking the 182 out for a spin more often then the GT (which is great in a straight line, but with nearly 2 ton not so much on in the corners).
I even started driving the work every time despite it being an 8 minute walk (shortcurts) on foot, and nearly 15 by car (traffic).
Parked next to my work horse (Landrover, or a Skoda that's not in the picture)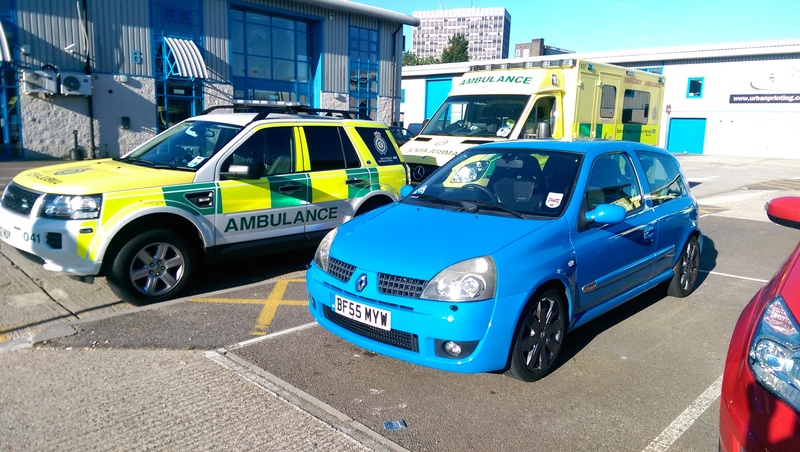 For my birthday i fancied a weekend away, so we booked a hotel in Bournmouth, 165 miles away, and spend a few days there being tourist enjoying the sights and local roads.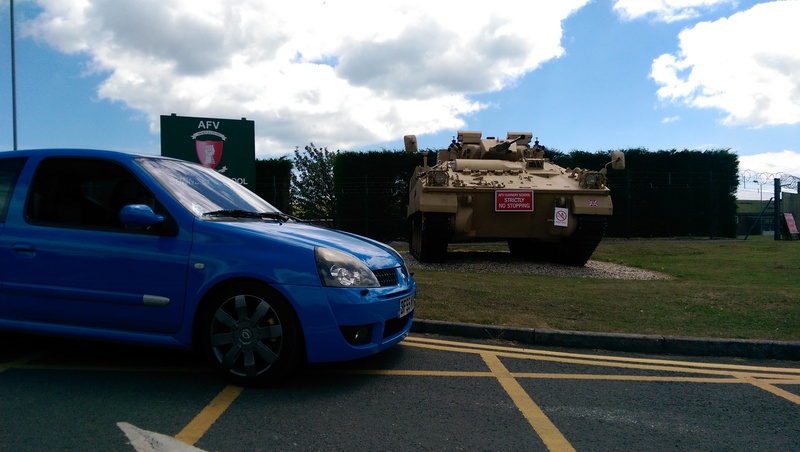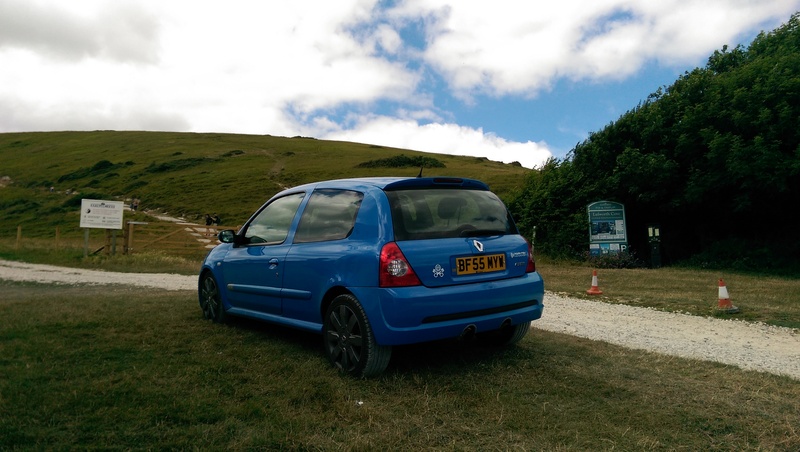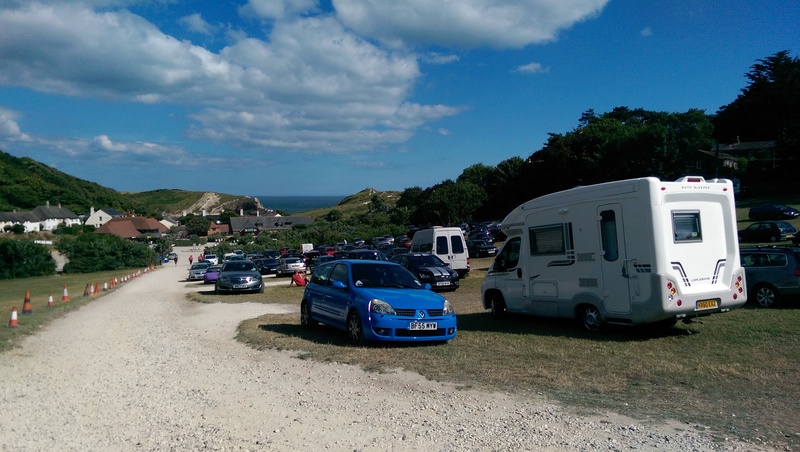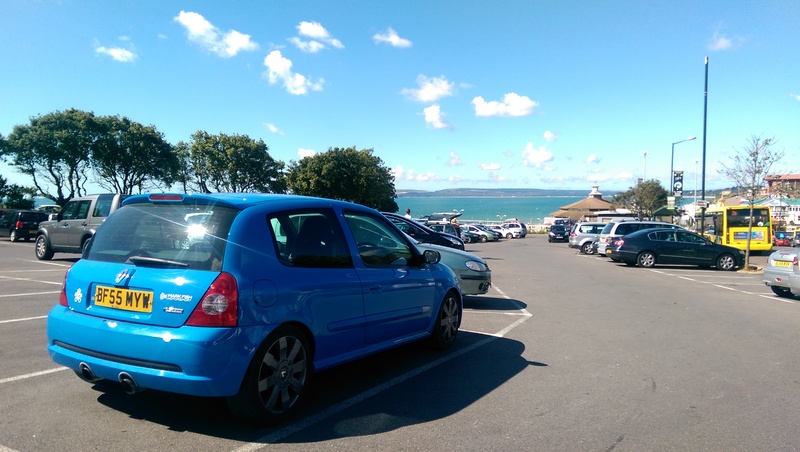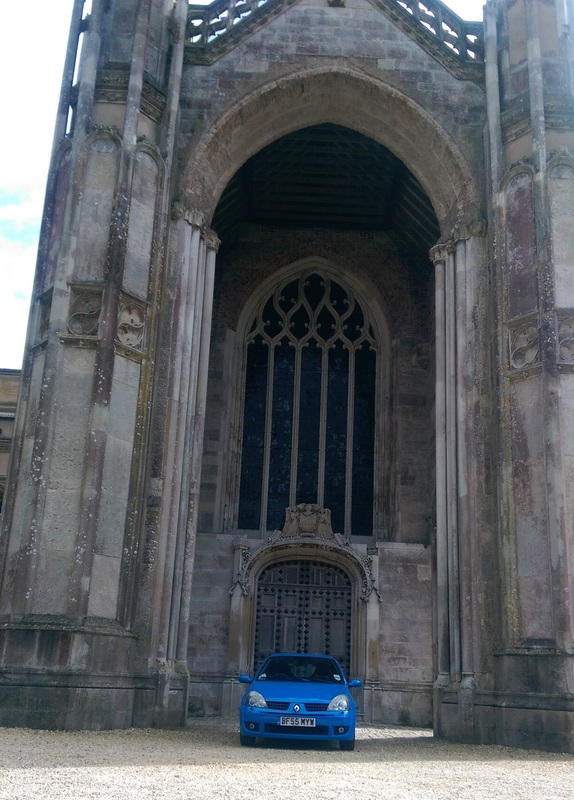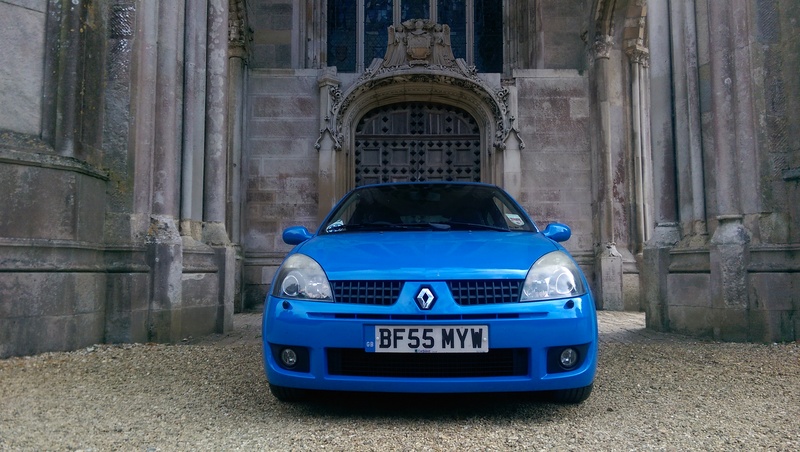 Great fun, and the Clio performed effortlessly.
So when summer arrived and i fancied coming home (The Netherlands) for a bit we actually ended up taking the Clio, instead of the GT.
So, on the boat it went, and through France and Belgium we drove up to the South tip of Holland (on the border with Germany and Belgium) and i enjoyed some of my local quiet countryroads back home :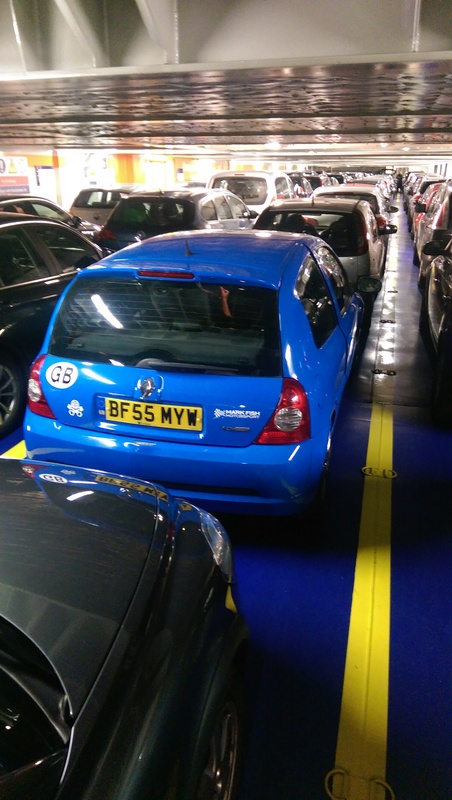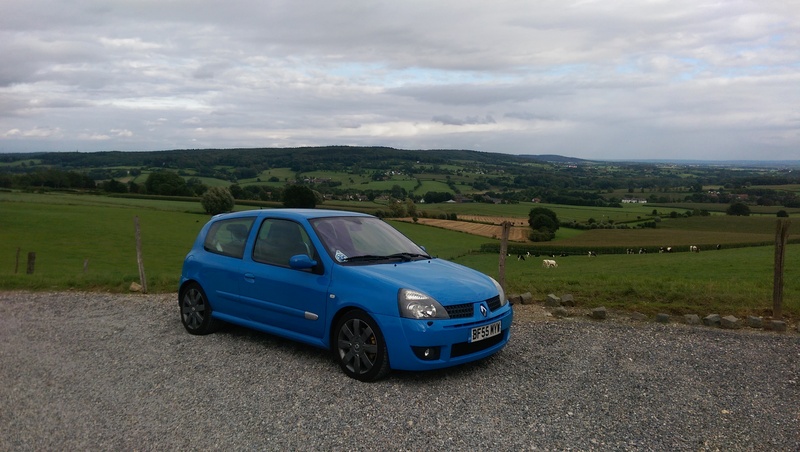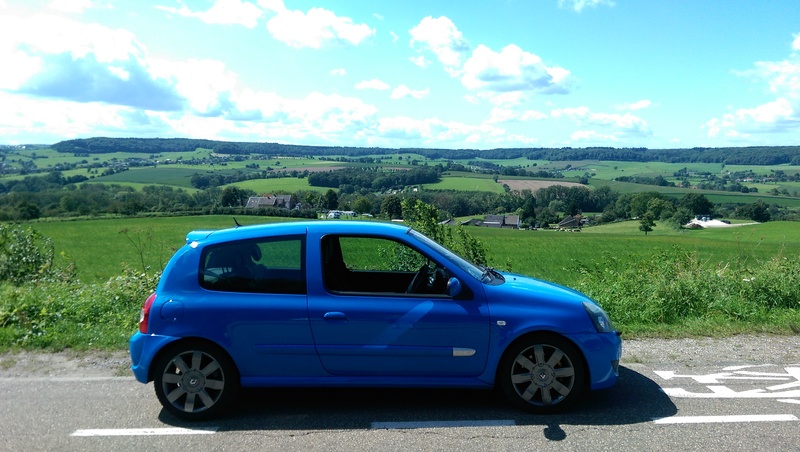 As we're both fan of the Belgium beer La Chouffe we decided to drive to their Brewery in Belgium for a factory tour (and to stock up on beers, which are much cheaper there, and with the Clio having a much bigger boot then the GT we filled it up to the brim!)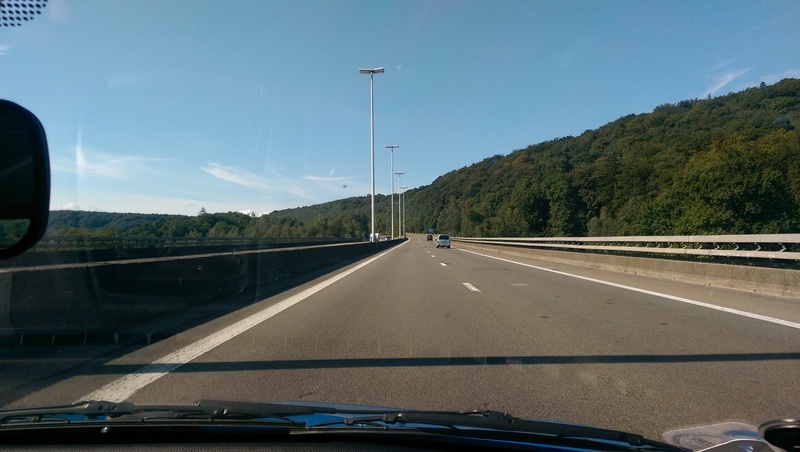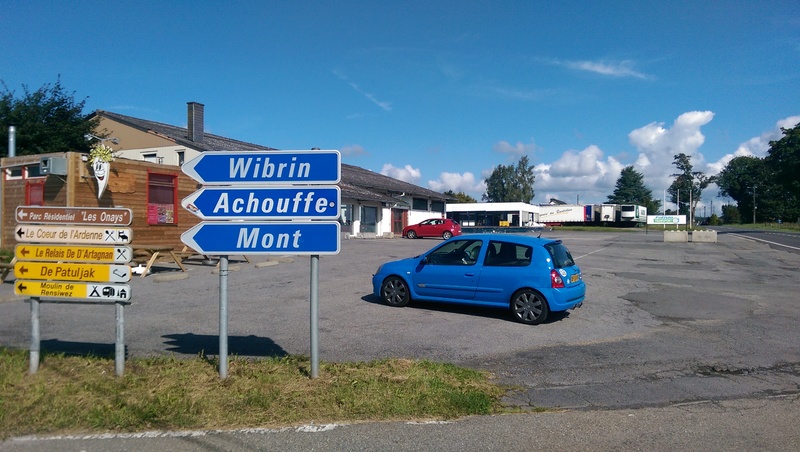 I've got some friends in Amsterdam and in The Hague, and with that only being a 2 hour drive from my town we decided to not take the train but drive to Clio up there, doing Amsterdam in a day, and then staying at our favorite seaside hotel in Scheveningen (near The Hague)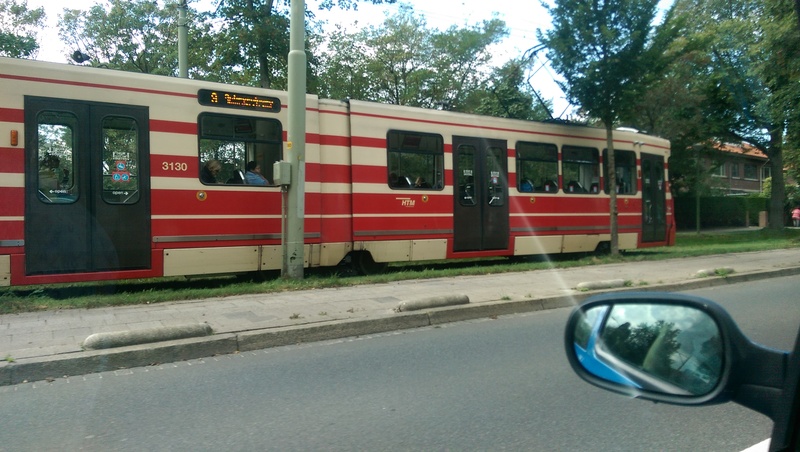 In amsterdam, trying to overtake the tram
And at the Kurhaus hotel in Scheveningen :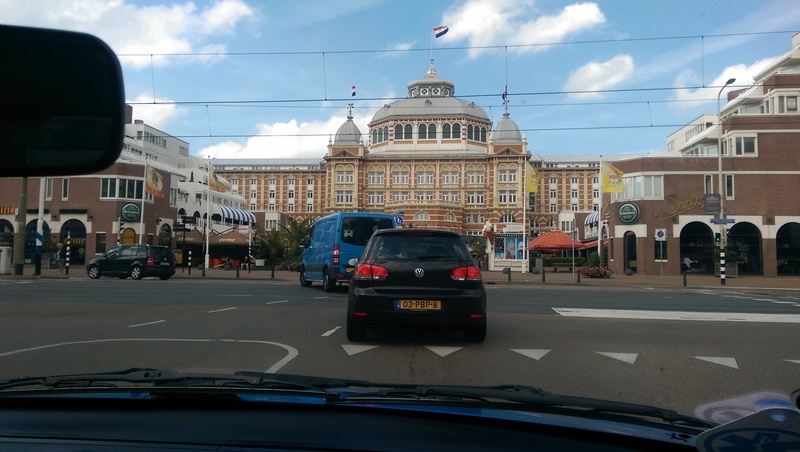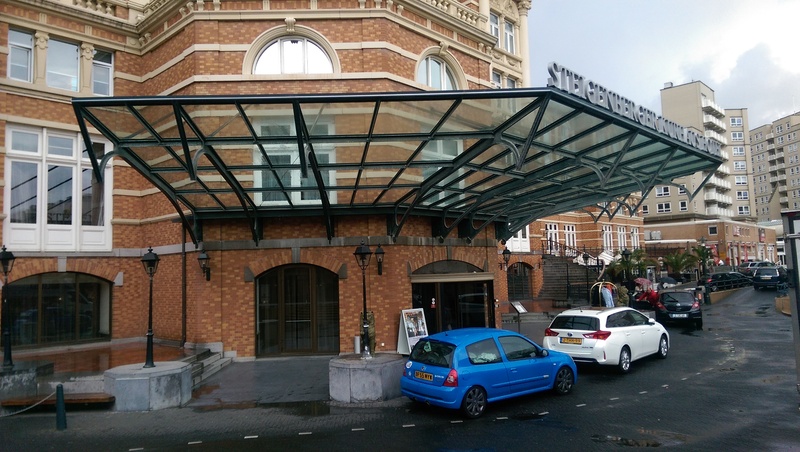 Same hotel, the year before, in the GT :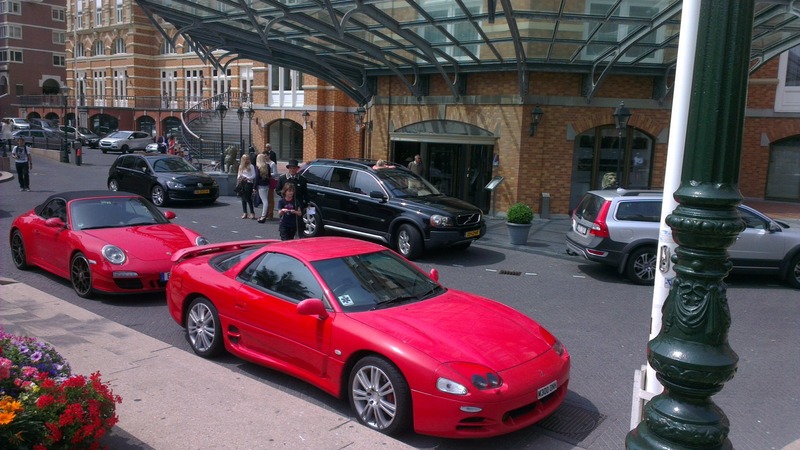 So i think in 10 months the Clio hasn't done bad travelwise, seeing large parts of Essex, a bit of Bournmouth/Devon, Holland (Limburg, Amsterdam, The Hague), Belgium (including the Ardennes) and a bit of France. And all without any problems/issue's.
I've also taken the Clio to some car meets with friends where i would normally take the GT to.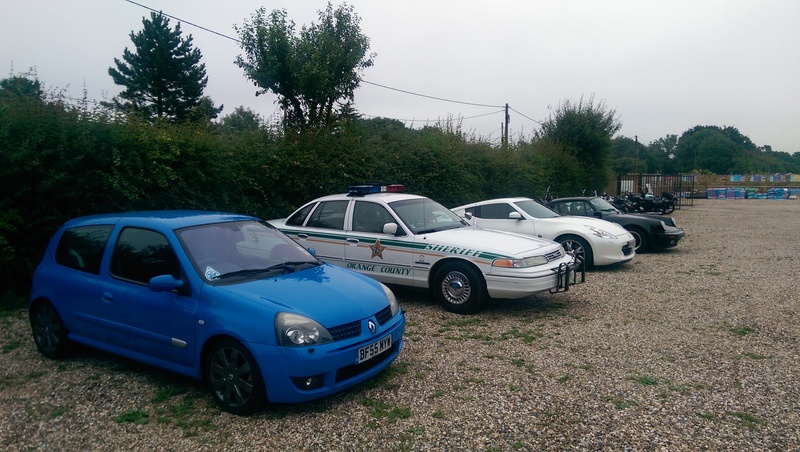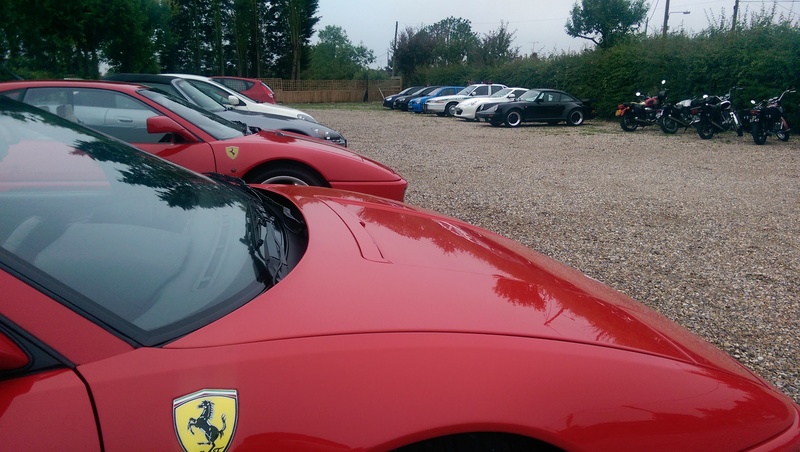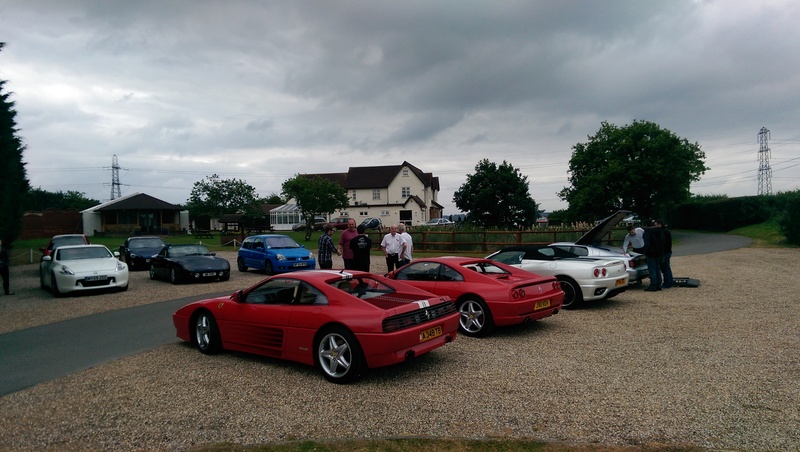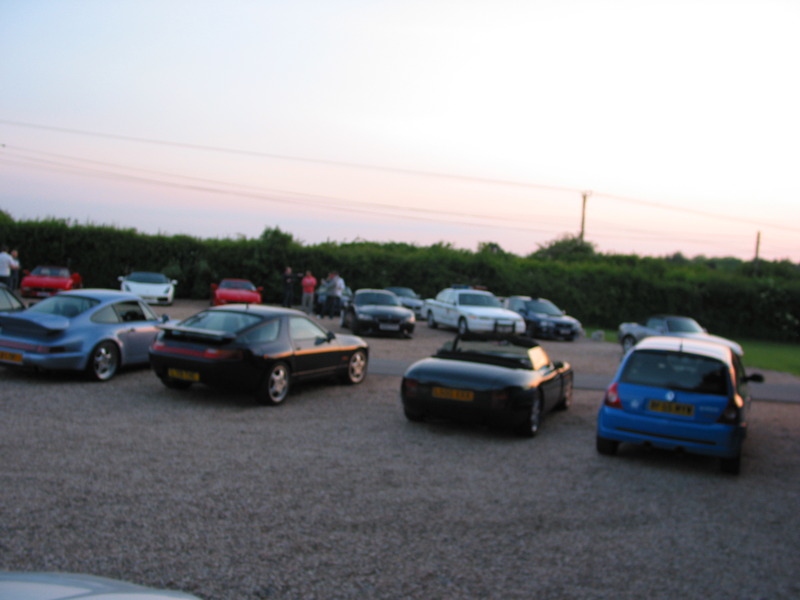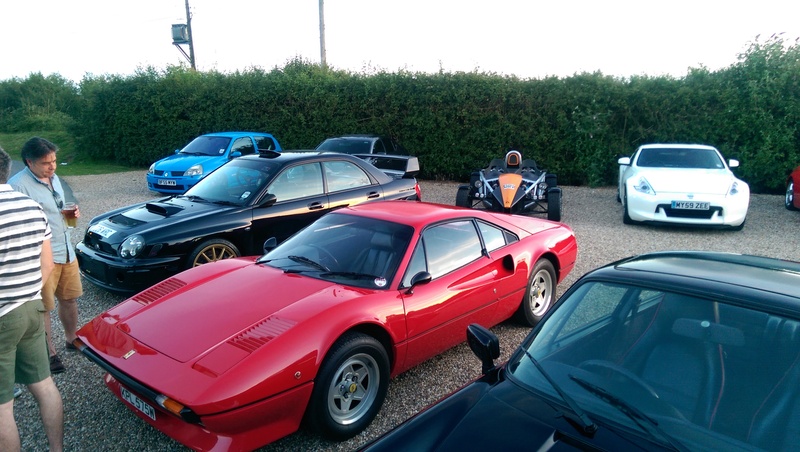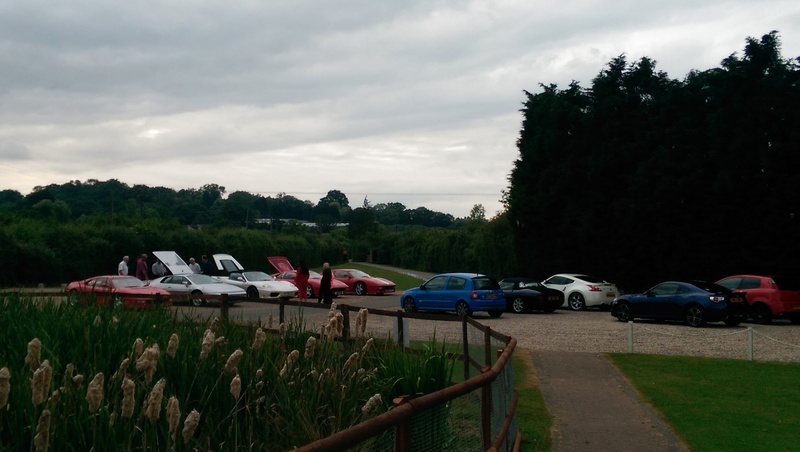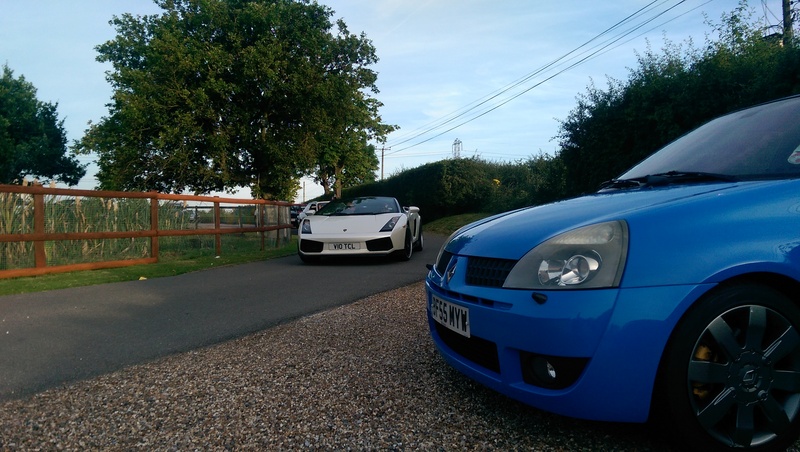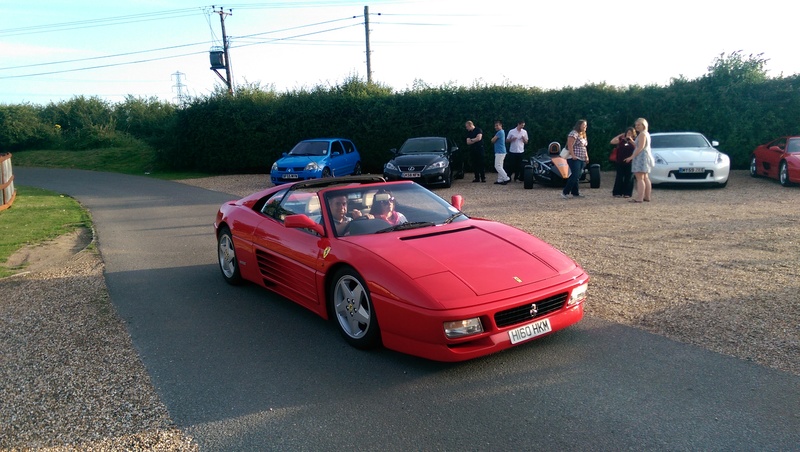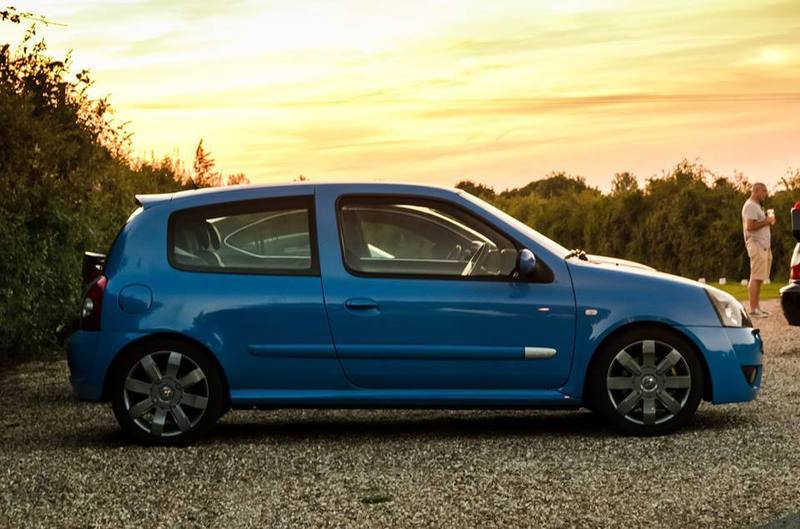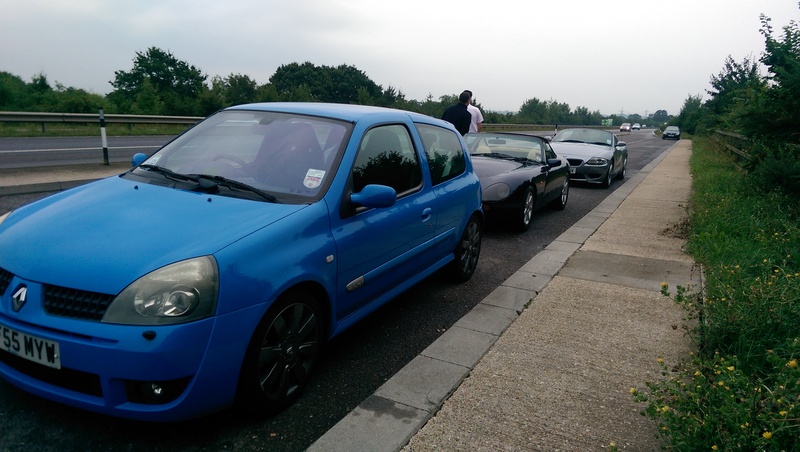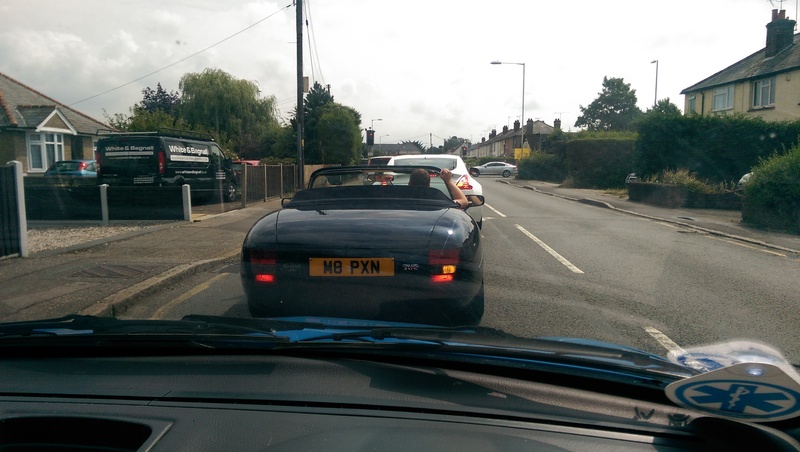 Awesome breakfast meet with some great motors turning up, hence i've 'hidden' it in the corner :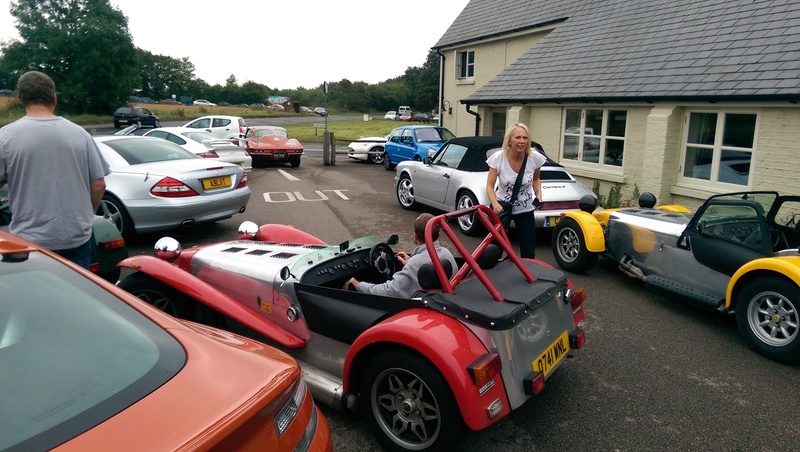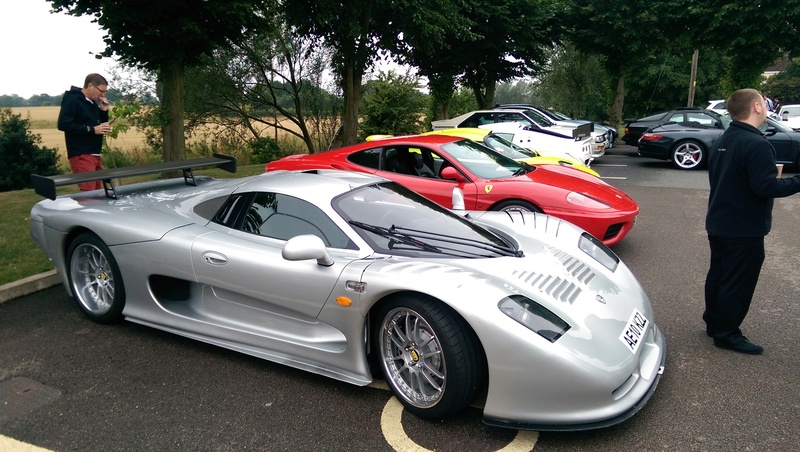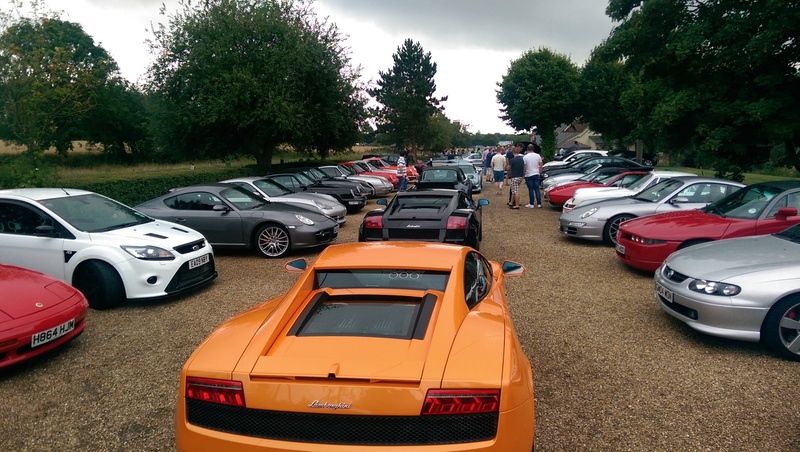 So it's been kept in good company, and despite some of these cars costing 30 times the price of the Clio i've never had any people take their nose up and make nasty comments. A lot of people seem to be interested and either wanted to sit in it, and even asked for a spin as it is a great daily to have when you don't want to take your supercar out. 1 meet i went to i actually found out 3 others there (including a ferrari and a tvr owner) had one and they all love the 182.
I also found it did well keeping up in the conveys, as long as there were a lot of twisties and bends. One of my favourite hoons was to the Imperial War Museum in Duxford for some car and plane show. We left locally with a small group, met up with the rest of the convoy, went for breakfast together and then, via a long awesome route, to the actual event :