Please excuse the clickbaity thread title.
I love my little clio, however over the past few years with my health not being great its becoming ever increasingly more uncomfortable to drive. Ive loved modifying changing and driving the car however over the last few months it's becoming more apparent after driving it for any extended period of time I'm coming away from it totally exhausted and borderline unwell.
I have been avidly watching a few threads one is
@frayz
where he has added lots of sound deadening and done some extensive work tidying his car up to make it much more liveable day to day. however over the last couple of years ive dropped close to £4.5k (over and above buying it) into this little clio and I'm getting to that point of asking myself .. should I spend more or move myself into something I know is going to be a little more refined.
The issues I'm having mainly at the minute is the noise, earlier on last year I put on a PMS exhaust to quieten it down over the previous yozza. Im now thinking I could be doing with the PMS system with sports cat and centre silencer to bring the volume down even more on long drives.
Im also having issues where I think I'm getting some fumes back into the cabin maybe very slightly or not at all however I am coming away from driving with severe migraines. Not sure if this is down to exhaust fumes or just noise in general, hence my next idea was to go along Frayz idea of sound deadening the thing.
Seating position, this car came with a lovely looking pair of Recaro Trendline/Topline seats. I do find comfortable for the most part however I just cant seem to get my neck supported any way I position the backrest, I think it might be something to do with the headrest being designed to fit you while you have a helmet on. So again becomes another expensive task to start changing seats possibly?
Im really just looking for some inspiration or suggestions if anyone has had the same issues. I have a daily driver that is comfortable so this is purely a toy, however Ive put 3-4k miles on it in the last year so it is certainly not an ornament. I love how the car drives it handles well and is more than comfortable on the road with the current suspension setup. It has more than enough power with the Cams and other modifications, great on fuel and just in general love how it looks. The only other car I have in the back of my mind that I would like to swap into would be something along the lines of a Megane 250 of some sort however again its another big chunk of money on top of what id get for the clio if it was sold or broken for parts.
What would you do? Throw money at it or sell up and try something else? I know deep down id have regret selling the clio, but would a Megane fill that void.. I just don't know.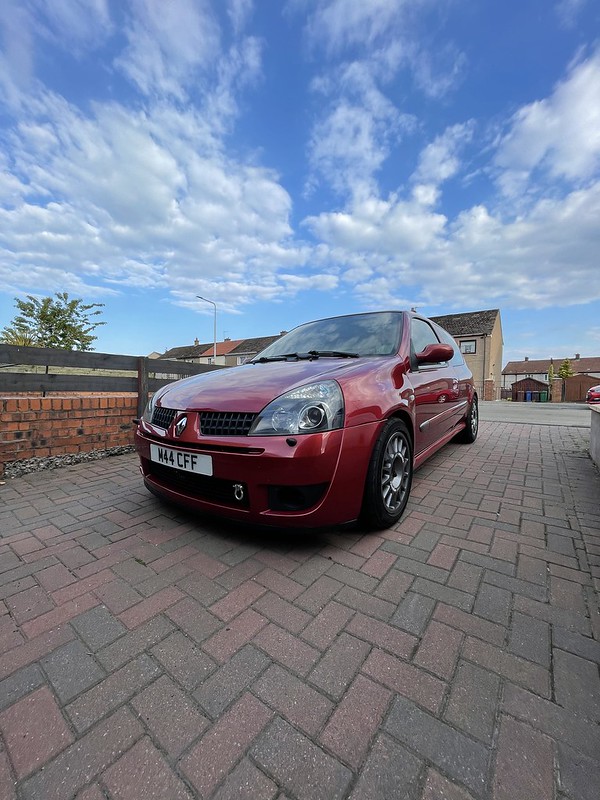 Untitled by
blair mccaffery
, on Flickr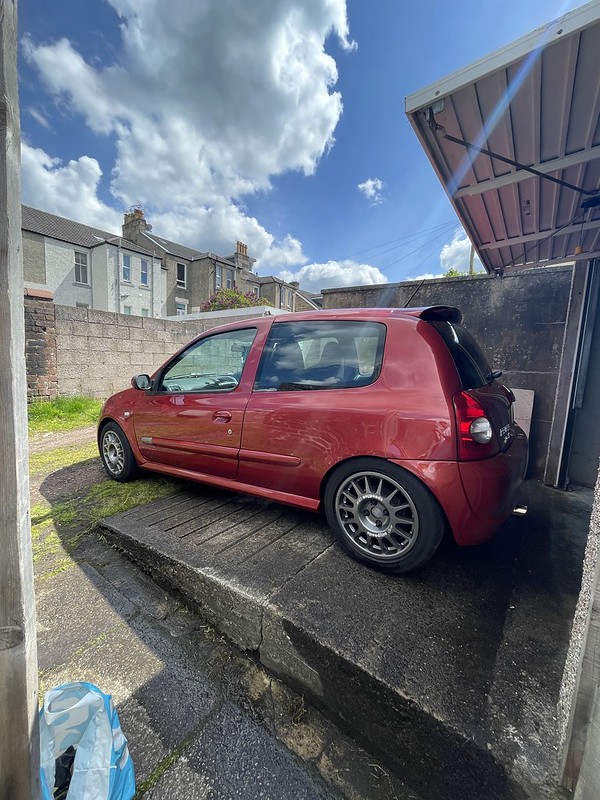 Untitled by
blair mccaffery
, on Flickr