Hi everyone, so i just made the impulse purchase of a Renault sport clio this morning. I work for a BMW dealership in Perth and the car was traded in so i had a look and it was mint so bought it
, only had it for a short drive but loved it so i will be collecting it on monday and it cant come soon enough.
This is my 7th car and 5th French car but my first Renault my pervious cars consist of 106s (1.1, quiksilver then GTI) and also a 306 DT and a 09 and a 60 plate corsas (boring mistakes) but you would think i would have learnt my lesson as far as French cars are concerned but its like an addiction haha.
So i hope too be an active member of the forum and enjoy Renault ownership.
I only have one picture of the car at the moment, its done 71000, inside is immaculate and the exterior looks good also however i only seen it in the rain so a wash on monday will be when i see if its a real cracker
.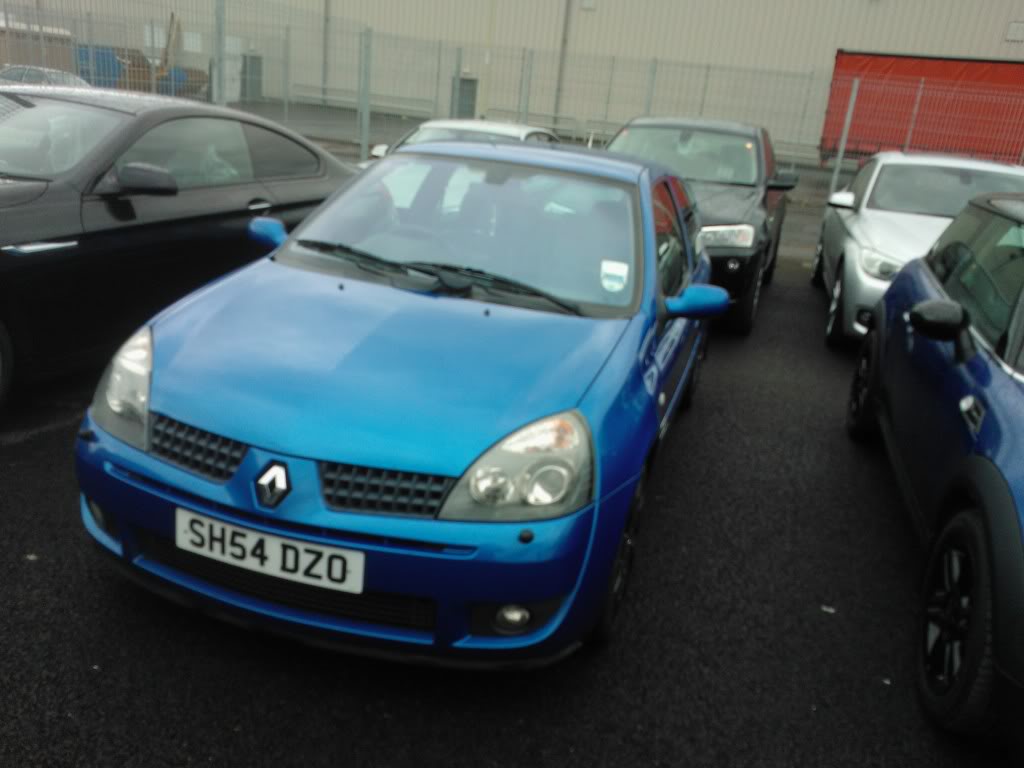 Not the best photo as its only a camera phone photo but it still looks good.
Thanks for reading.