Hi guys, thought it would be good to share the power figures I got and what modifications I had done as I couldn't seem to find dyno print outs for an f4r with only head work and basic breathing mods. To see more about the car check out my progress thread:
http://www.cliosport.net/forum/show...s-172-Build-Lots-of-Pictures&highlight=James'
Basically I got a 172, it ran 165bhp and later a piston let go. Rebuilt a second engine and the modifications carried out performance wise were:
KTR induction kit
RS stamped inlet
Port, Polished, Skimmed head and new valve guides by @
ALD
(Top workmanship and top fella! Definitely going back.)
Supertech Valves
ARP con rod bolts
toyosport 182 style manifold
KTR decat link pipe
KTR silenced stealth exhaust
A/C removed
After getting the car running it was booked in with @
RSTuning
for a remap as it was recommended after head work.
So the day came and I made the trip to RS Tuning, just like to say the guys there are a bunch of great lads and really felt welcome unlike some places I've been before.
Got it the car on the rollers, bearing in mind the original engine made 165bhp totally stock, I expected no where near the figure it made modified, first run was 179, second run was 181bhp, at the flywheel. I literally couldn't stop smiling as there was more to come out of it. Here's a picture of the run with the AFR's and low down it was very lean!! Surprised I didn't break something as I've done 2000miles on the engine before it was mapped.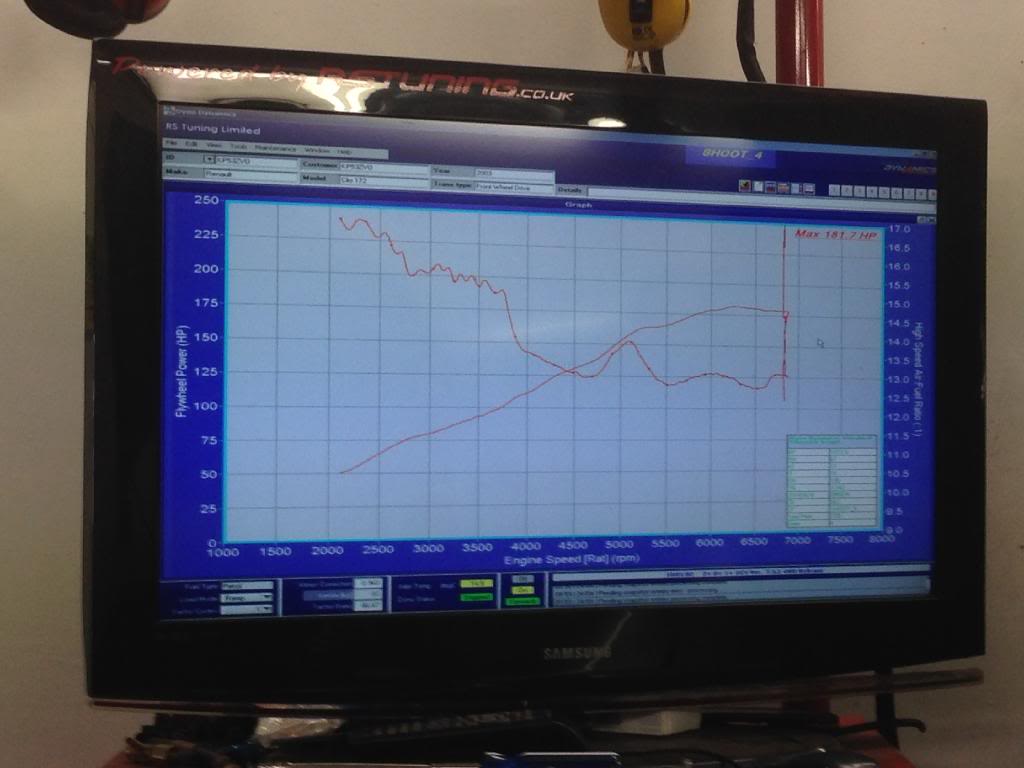 So Paul began to work his magic, loading up what I think was a 98ron rs tuner map, it hit the fuel cut at around
2000-2500
rpm, so he loaded on a map from a set of piper cams, and I think this was used as a base for tweaking, more fuel and adjusting the timing as it was knocking. A few more runs and she was done! Here is a graph of the before/after at the fly: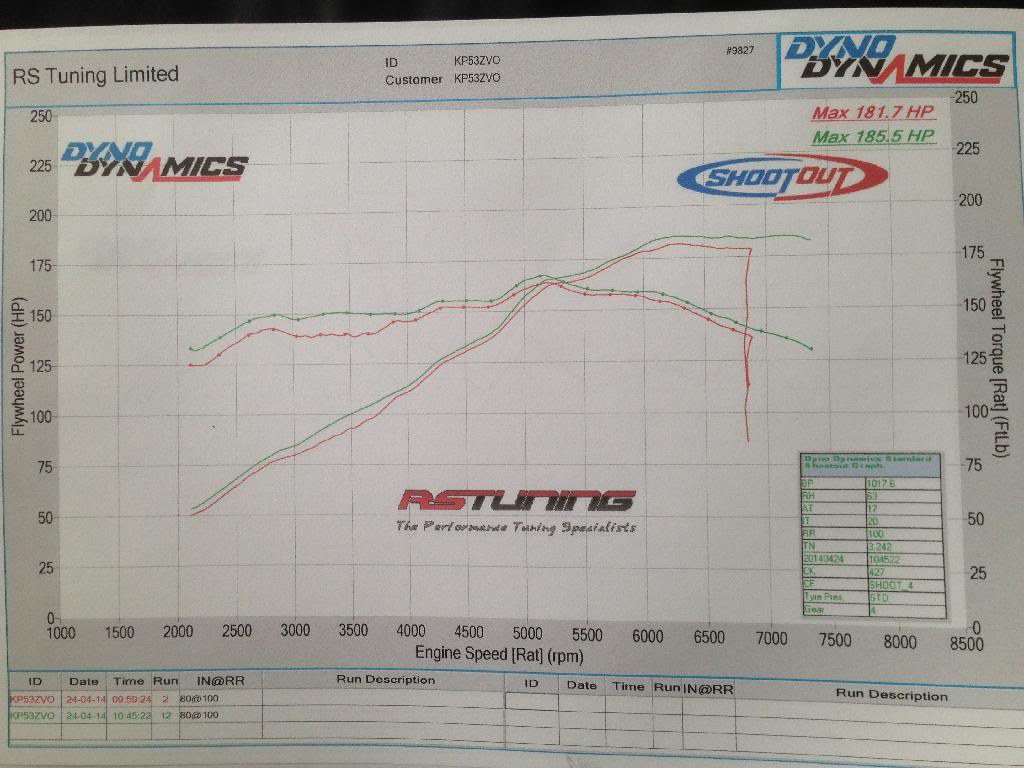 and at the wheels: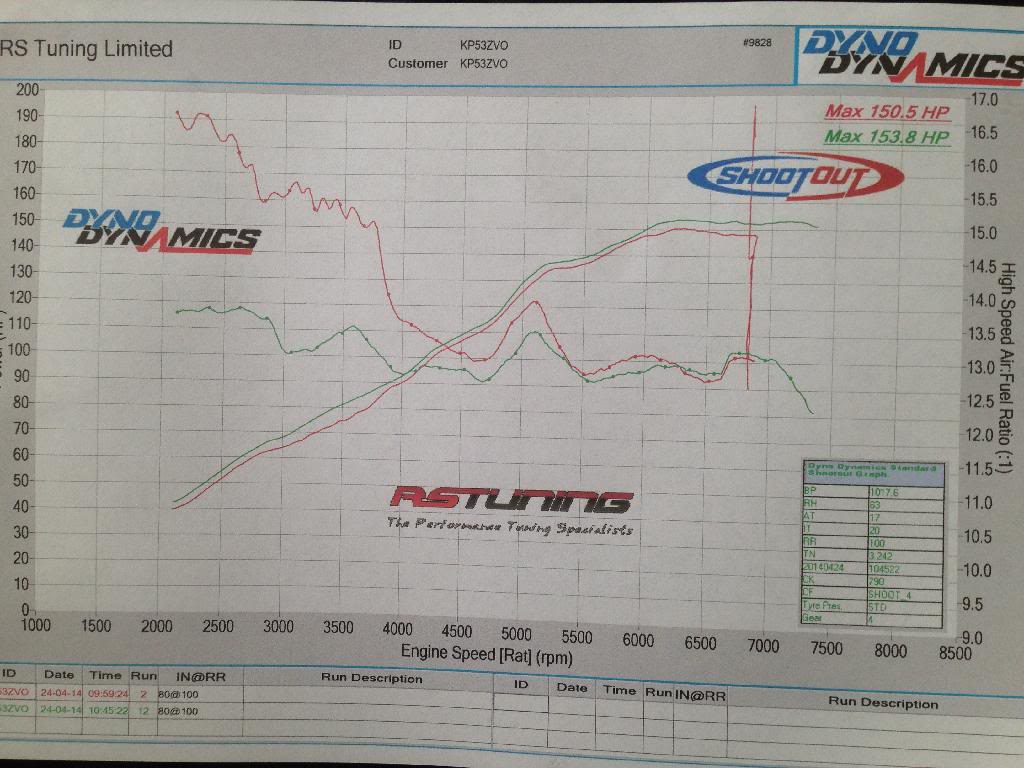 Overall super happy with the result of 185bhp, the torque is much better than before and it is definitely noticeably faster!
I owe @
RSTuning
, @
ALD
and Adam
renault
_Wolverhampton a huge thank you all top people I would 110% recommend.
Oh and a few more pictures for good measure.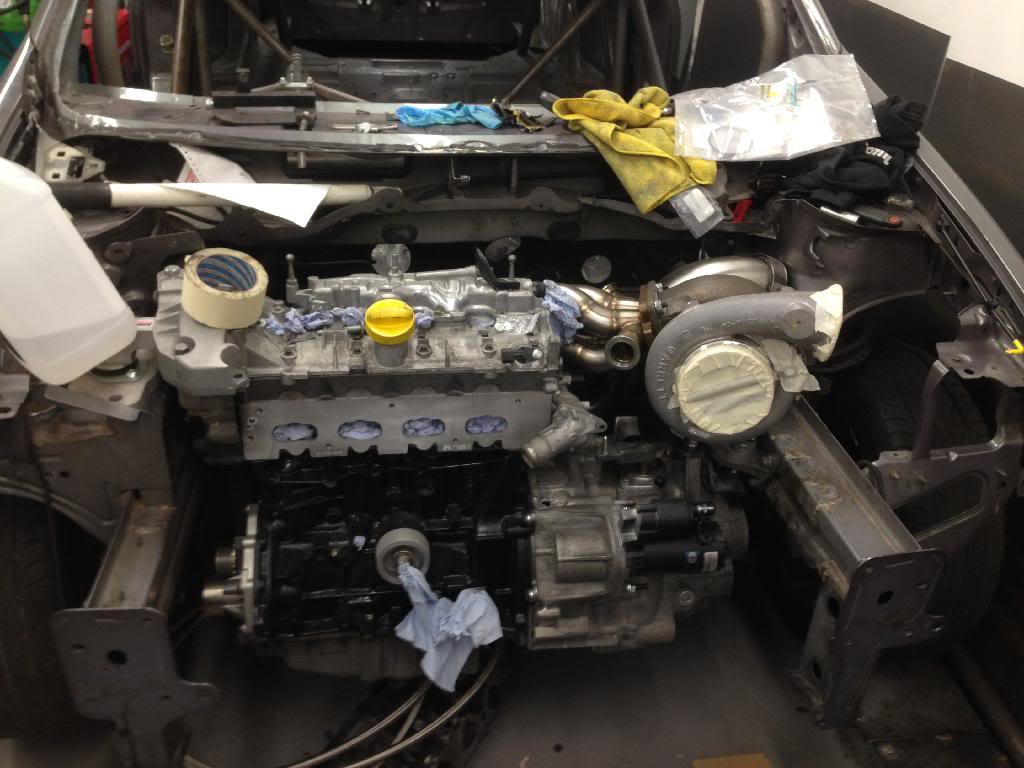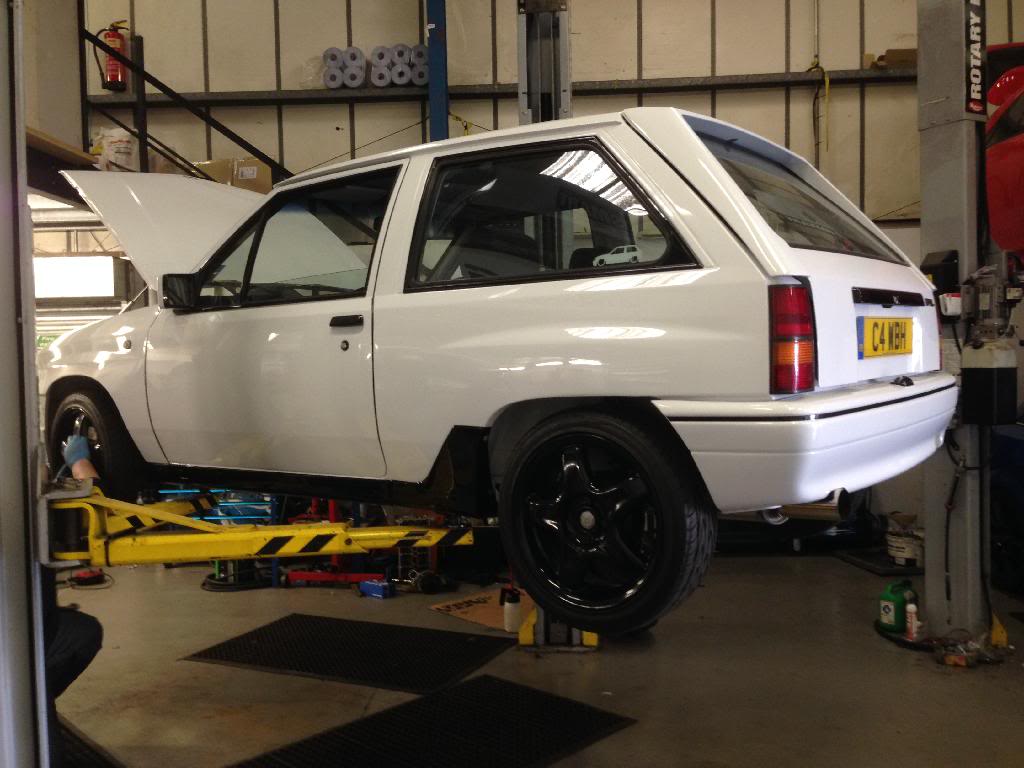 Last edited: