the usual famous last words were used on this car, buy it cheap, spend zero on it, sell it on for a profit in a few months, no mods, no nothing!! yeah right!!!
car was bought as a runabout after selling my twingo TCE to free up cash for my house and then to do me for a few months until I decide what im doing with a lease car. Oo hit gumtree searching for a runabout, fuel consumption wasn't an issue however would be a benefit and this popped up.
an advert that just said something along the lines of Diesel clio, 135k miles, owned for 5 years looked after , no major issues. £1200 (not exactly the best advert ive ever seen for a car)
and here was the picture, again not the best picture ive saw to sell a car!!

so I gave the guy a phone and went to see it, upon arrival a closer look at the side badges revealed a nice little blue surprize! it was a DCi80, usual dynamique spec, unfortunately no aircon but it was an 80 so I was happy enough with that!
had a look about it, needed some TLC but it was straight, half a tank of diesel, 12 months MOT and 6 months tax (not that tax is a problem at £20 lol!) it ran rough but was badly in need of a service so took a gamble gave him a grand for it and drove it home!
gave it a quick wash to see how it came up...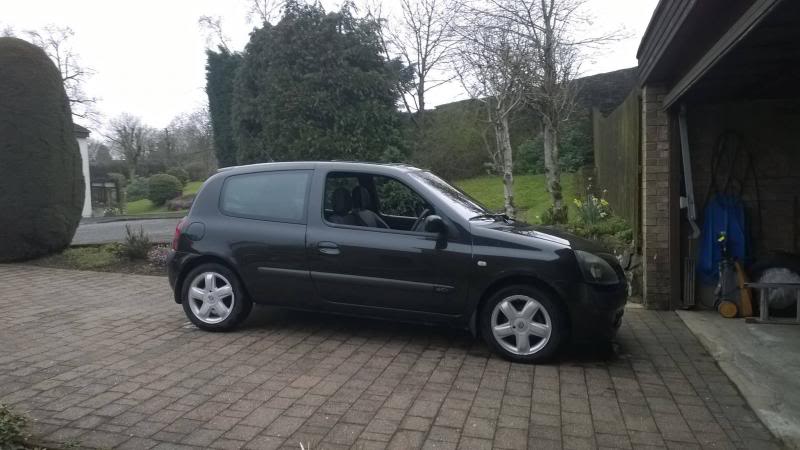 head unit didn't play CD's but luckily I had a spare Laguna Cabasse lying about I had removed from my 172 so in it went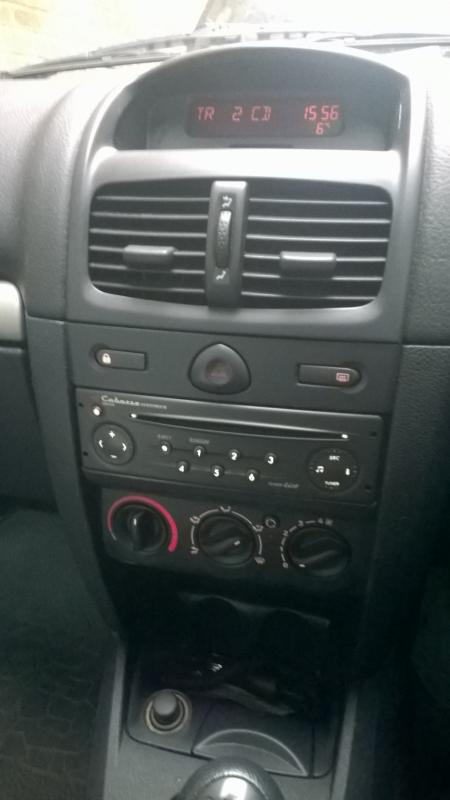 It didnt sound right at idle and felt a bit under powered, I remember people mentioning about leaking injector seals causing them to sound like they were puffing air at idle, popped off the airbox and was greated with a mess around one of the injectors, so ordered up a new injector seal and set about changing that, was a lot easiler than I expected, a doddle actually!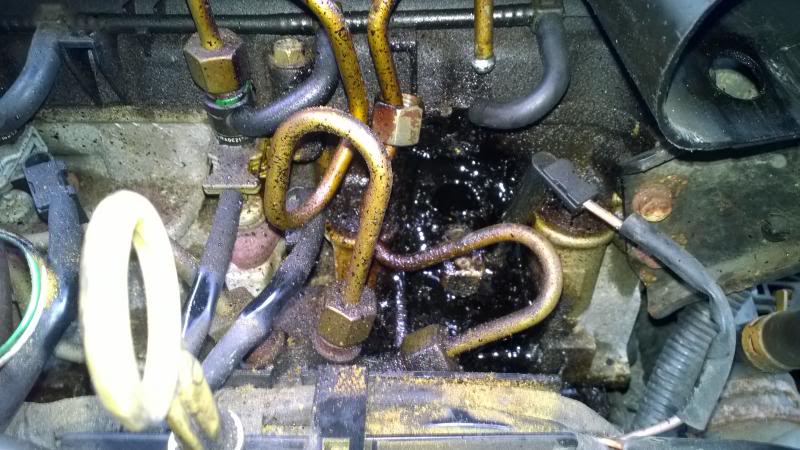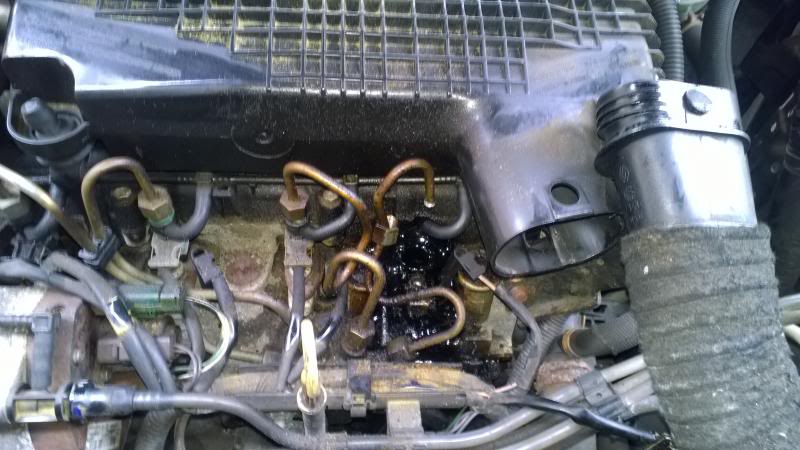 changed it over, put it all back together, brilliant! much quieter at idle now but still felt not quite as quick as I imagined but no leaks anymore so wasn't related to injector seals.
The car had the worse feeling brakes ive ever experienced, completely warped to bits with no pads left! so ordered up a set of OEM pagid discs and pads, Oil Filter, Air filter, fuel filter and cabin filter from Euro car parts and 5 litres of ELF SXR 5w40 from Ebay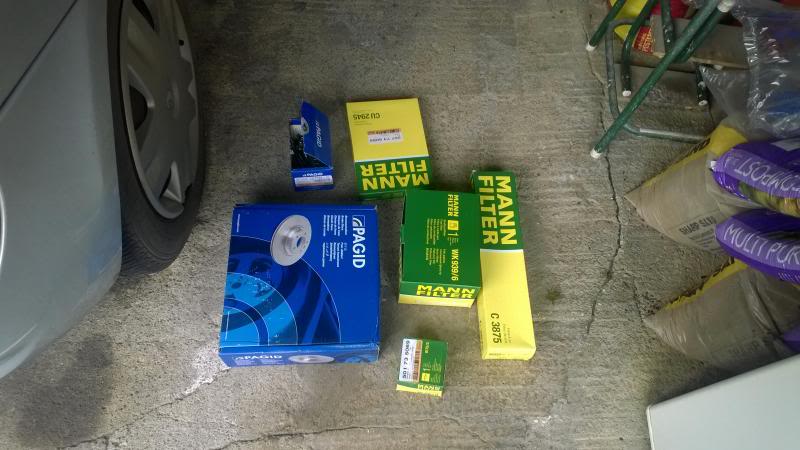 car was running brilliant now but still didnt feel quite as quick as I thought it should! after a bit of head scratching it was off with the EGR valve! completely clogged to bits with the usual noncence, gave it all a good clean up and realised the inlet pipe from EGR to engine was clogged to bits too, scooped as much of this out as I could without removing the pipe and put it all back together. Car was now even more under powered as I had obviously disturbed all the crap in the inlet, then while giving it a good full throttle run to try and clear it out the car suddenly choaked up for a second then bang, shot off on a wave of torque! - NORMAL SERVICE HAS RESUMED!
had a broken wing mirror that was cable tied together...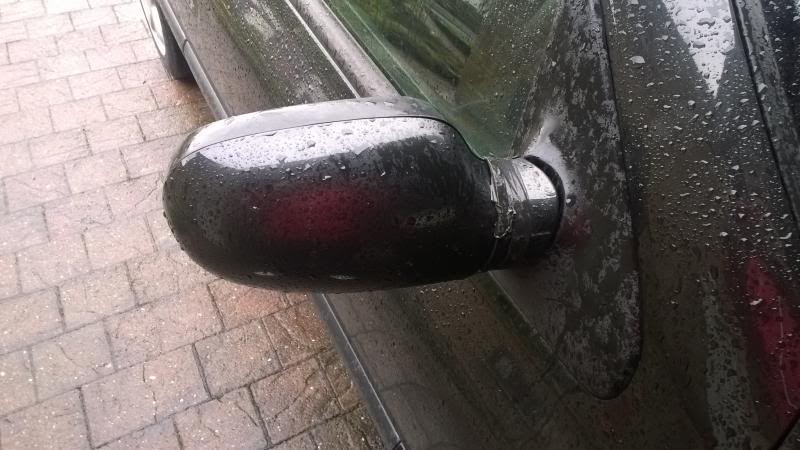 got a good one from a 172 that was being broken on ebay for a tenner...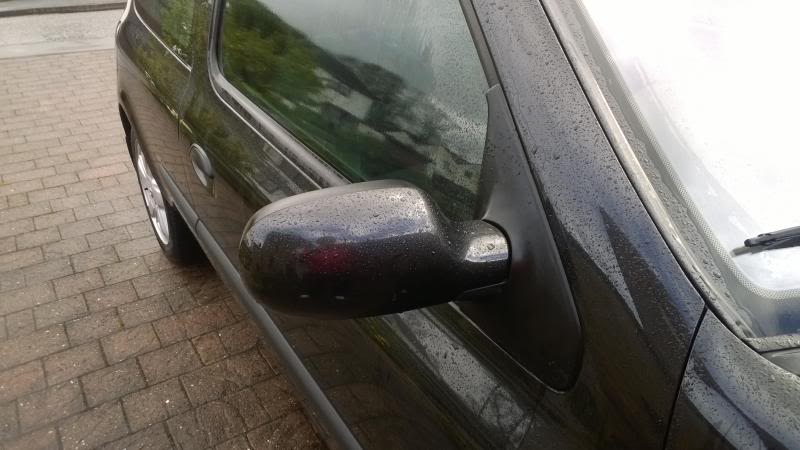 hunting on ebay one night won a pair of these brand new "ex display" with no boxes for £70!! I had doubts about them until they turned up and its clear they have never been fitted to a car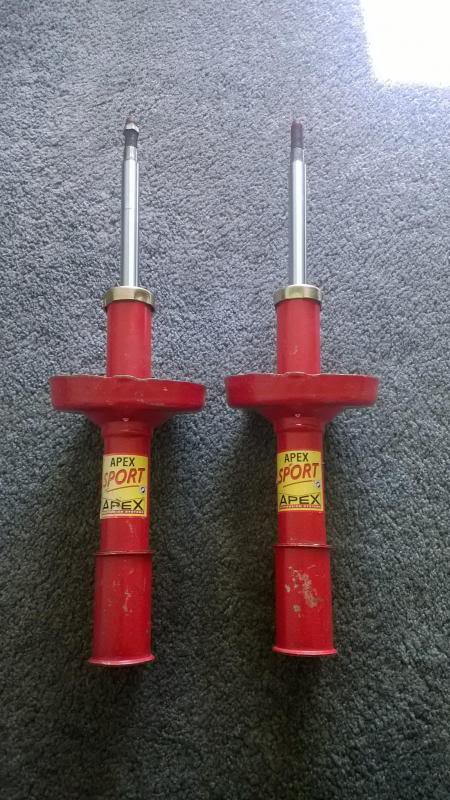 got these to match them, Apex -60mm (rear dampers are also on order!)