was tidying up today and found a load of my film stuff from uni, packs of undeveloped paper etc anyway while looking i found some negatives and thought it would be cool to show you as some may of not seen medium and large format negs before
anyway for comparison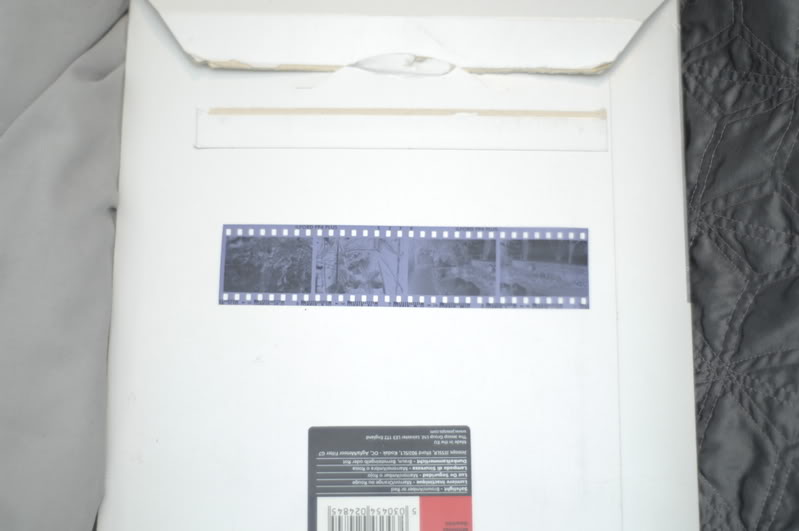 here is Medium format negatives...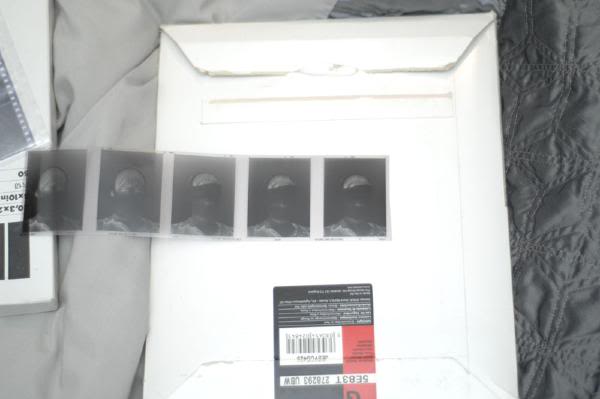 i LOVE medium format, its such a nice format to use, and would happily shoot film medium format all day over a 35mm dslr... and a digi medium format would be even nicer lol!
and finally
large format (next to a iphone 3g for size comparison!)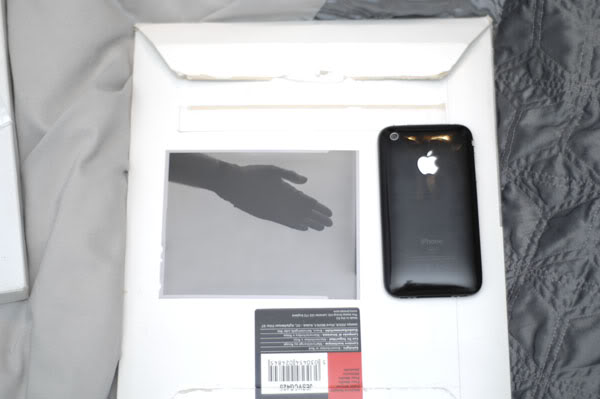 large format is a c**k to use lol, you have to load the film in to a slide in the dark and it has to be pitch black, then using the camera is also a t**t lol, works on bellows and you need to measure the bellows to work out exposure values etc! plus shooting models is a c**k too, because you focus then adjust the tilt and stretch of the belows and if they have moved you need to do it all again....
anyway thought it might interest some.