thought id put a little project thread together,
its a clio 1.2 16v,
i started off buying my first clio and my first car in august 2009.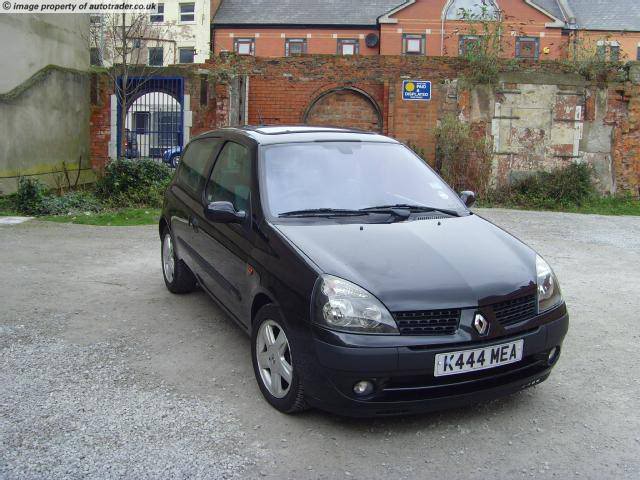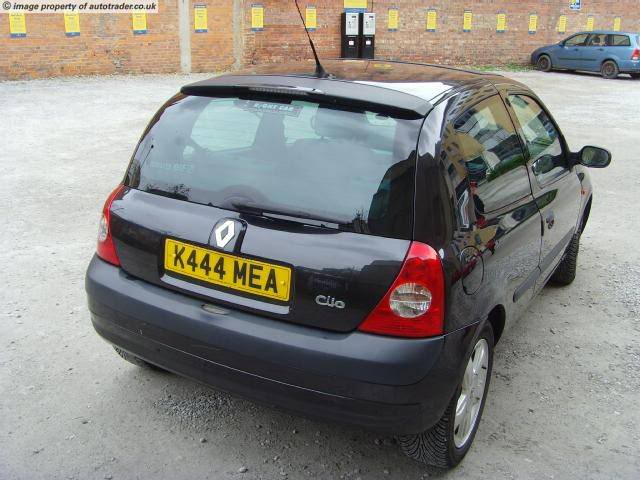 the first mod i di was a pipercross induction kit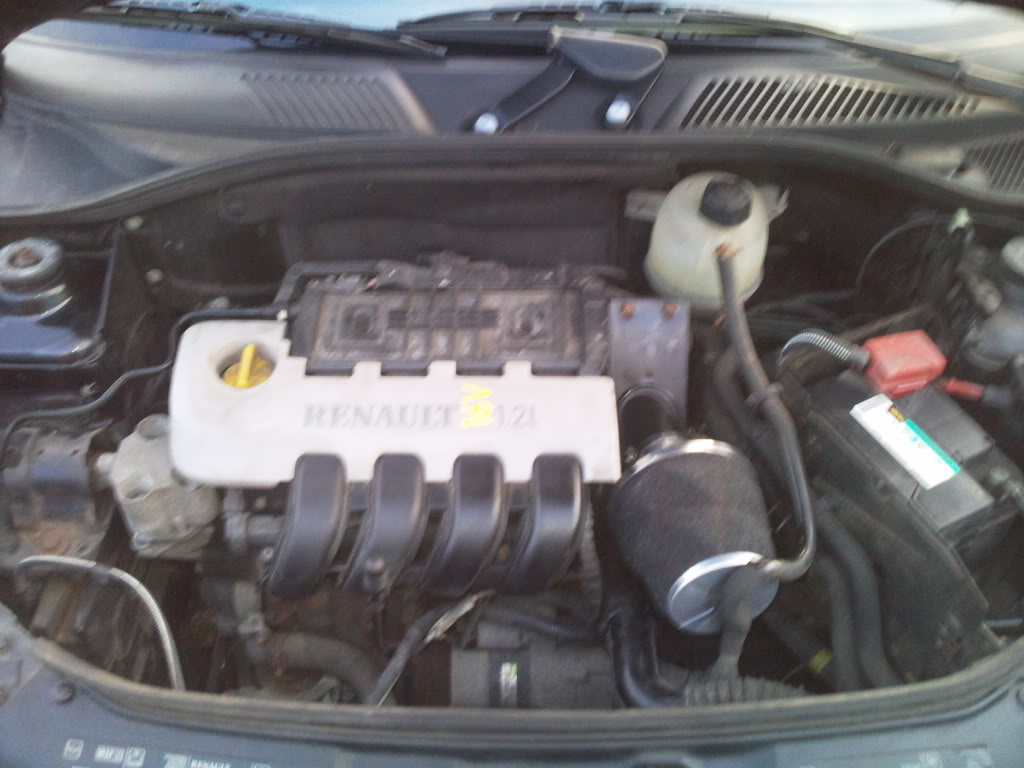 the next thing was to buy some alloys, when buying these, i wasnt joined up to here, so excuse the 17's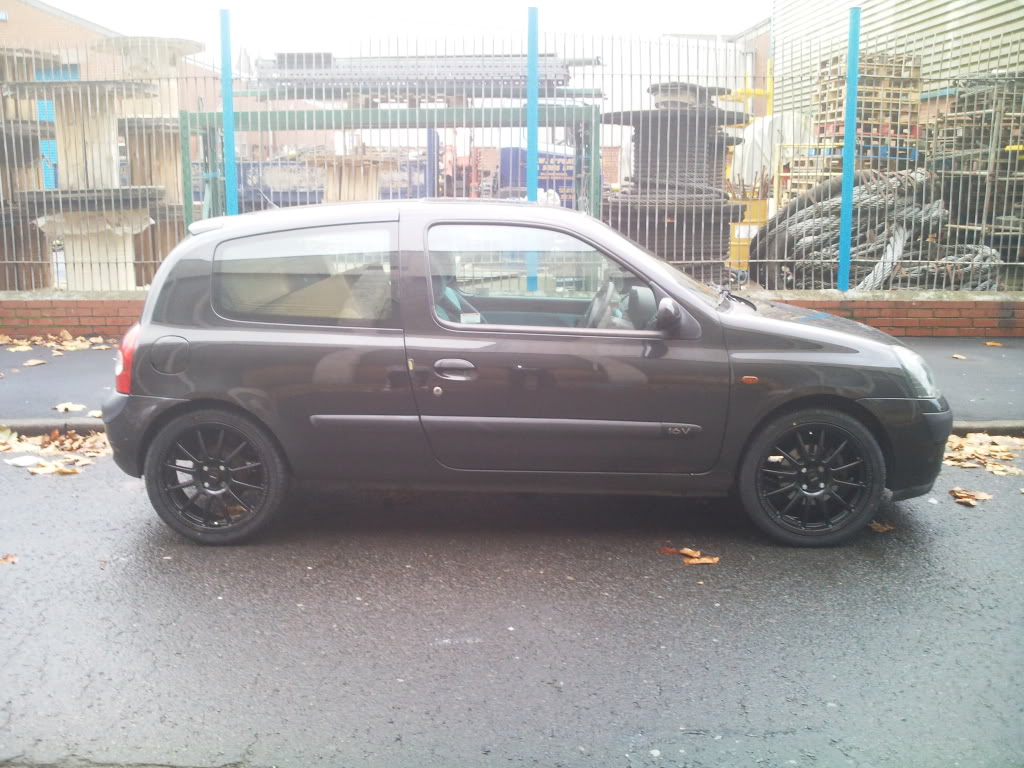 along with a splash of colour and a 1*2 grill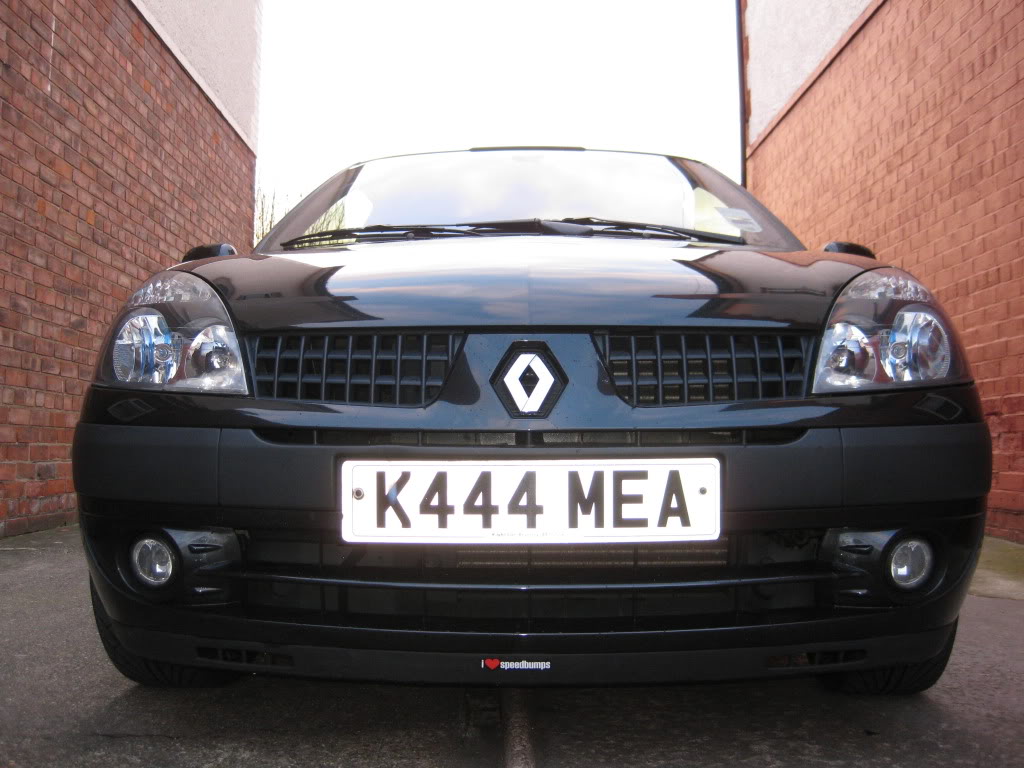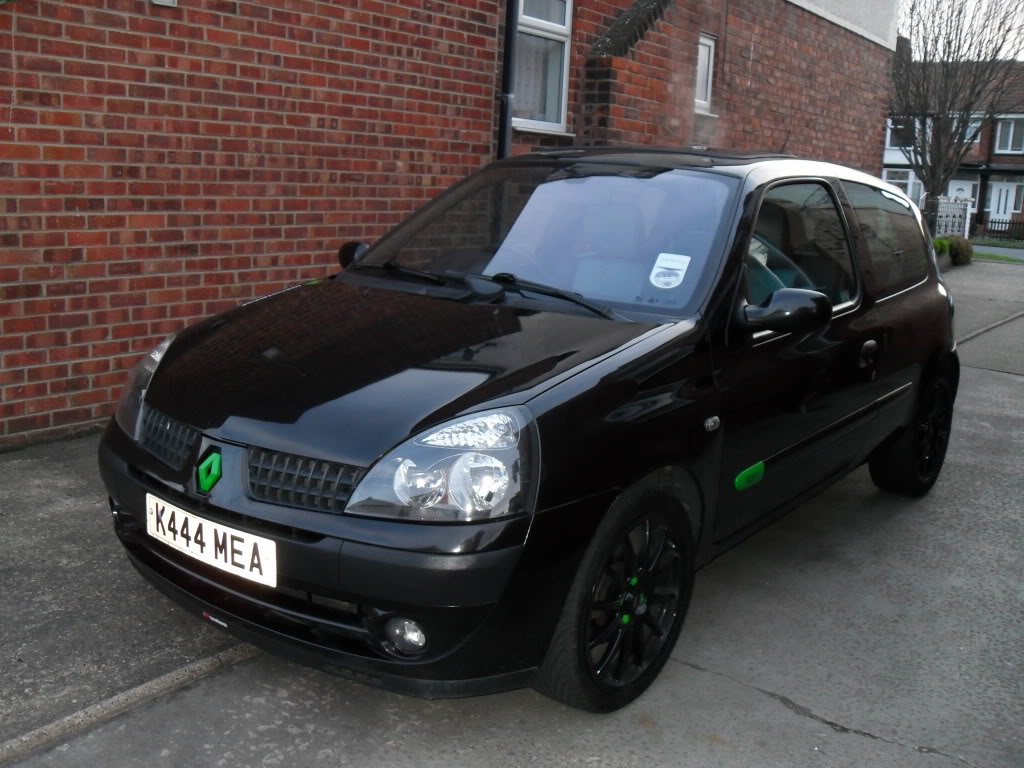 it was then the big question,
172 or 182 rear bumper
i decided on a 182 bumper as i love the twin exhaust,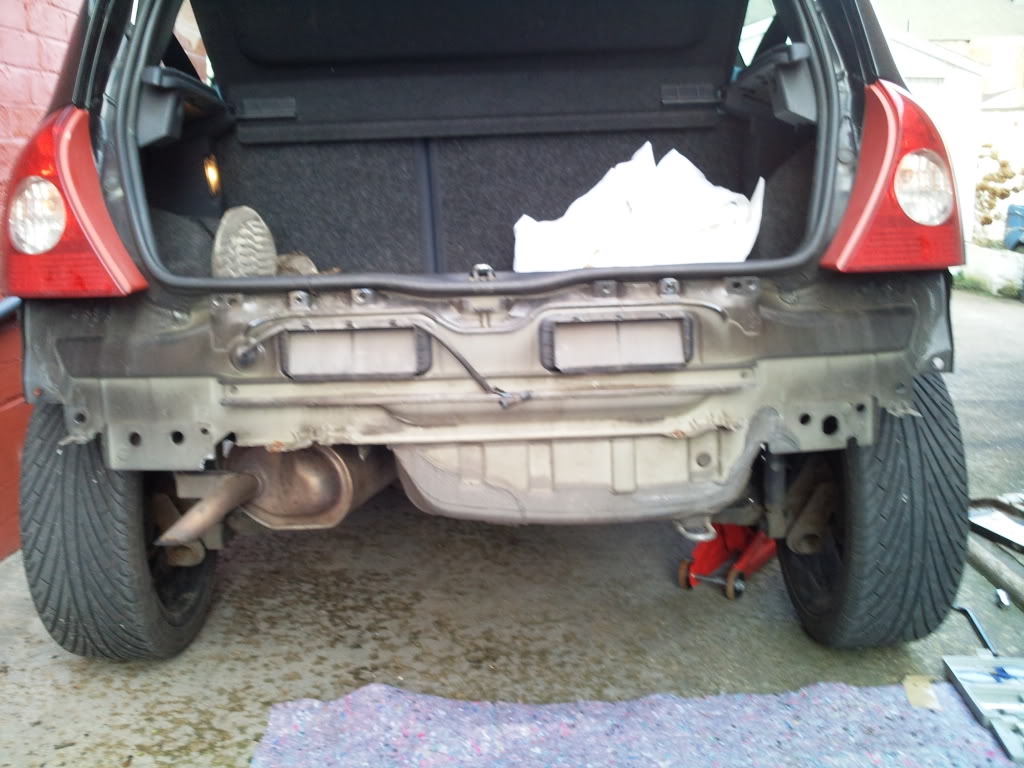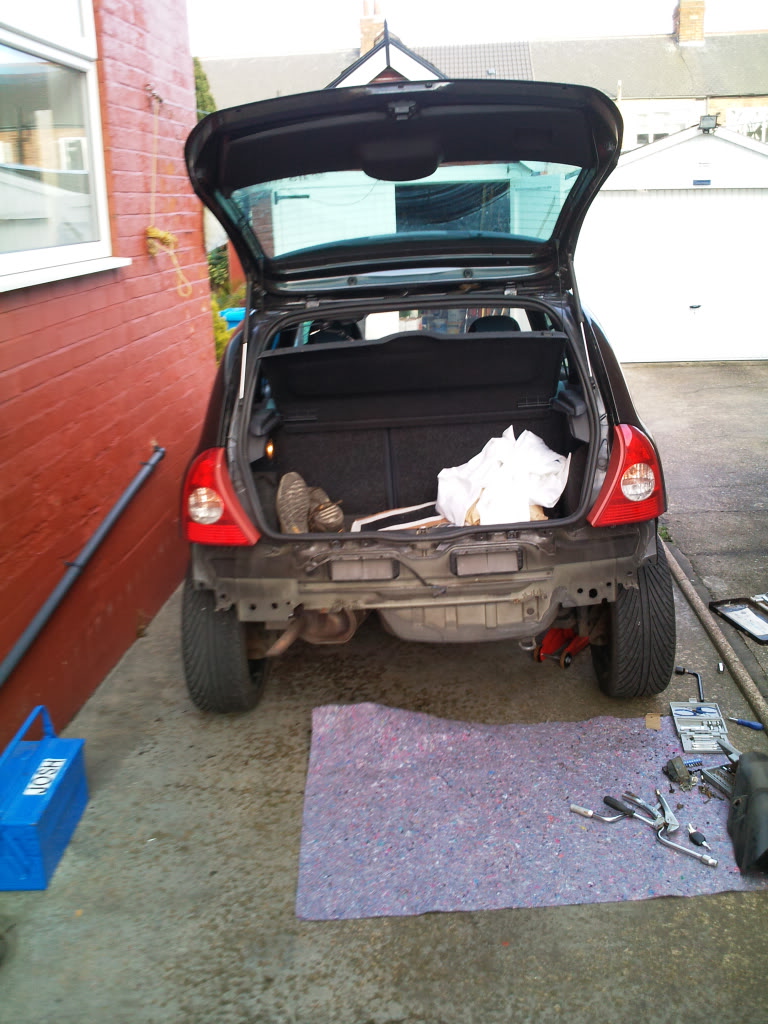 then got hold of an exhaust from ebay,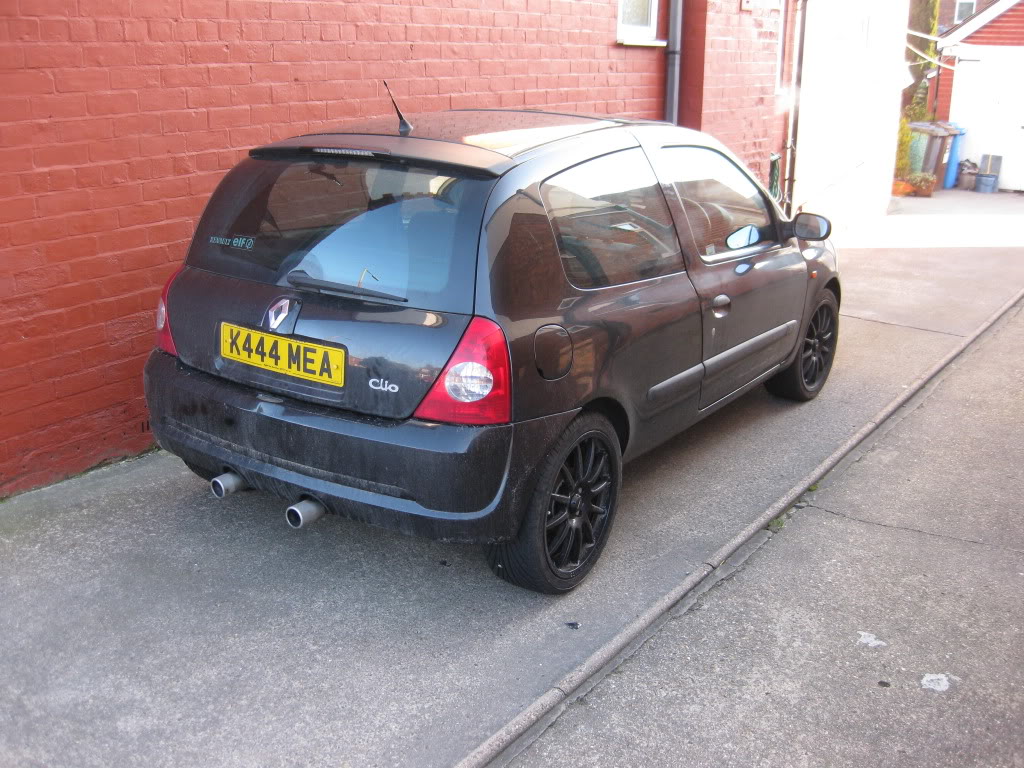 basically it was a standard backbox the a sh*tty pipe welded on that stuck out around 5 - 6 inch! lasted a week
time for a change!
i went for the K-tec 182 style full stainless cat-back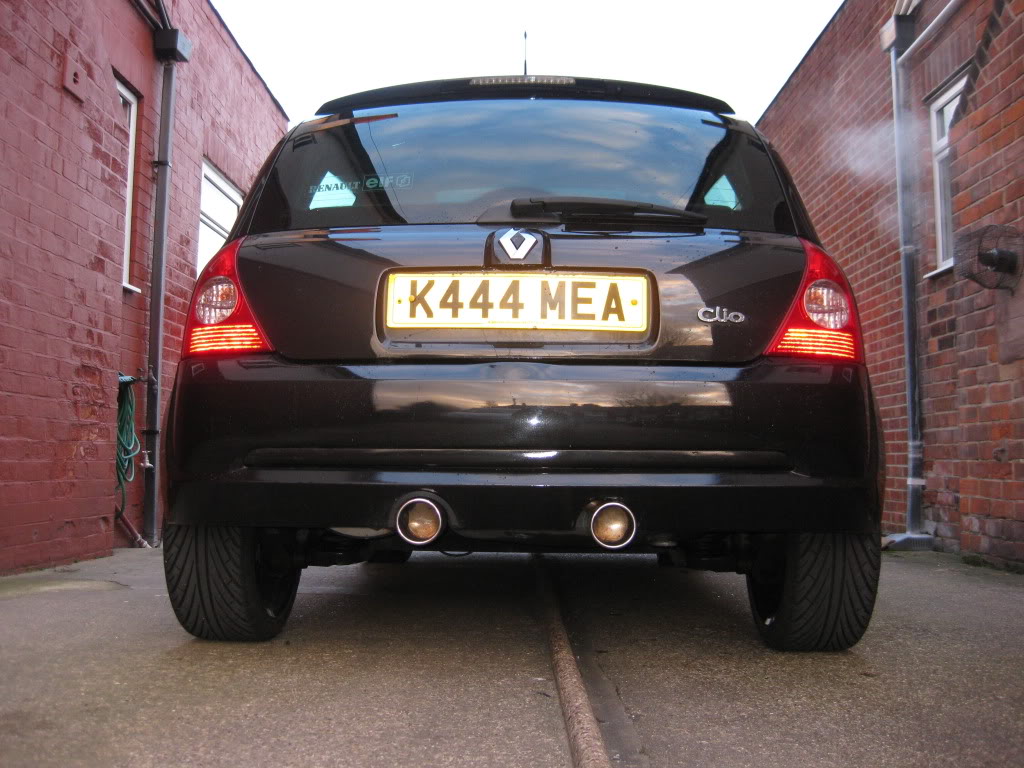 once i aligned it better and it was run in a little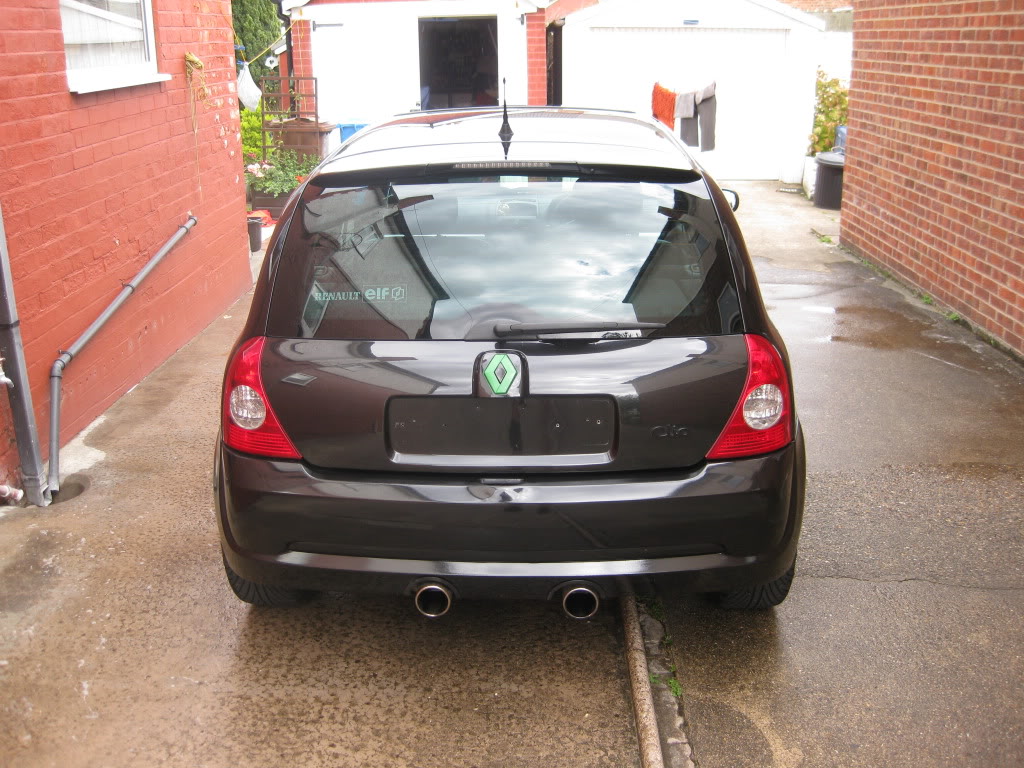 i also painted my front and rear badges green and my bullets green with black lettering.
then lowered it 40mm on spax springs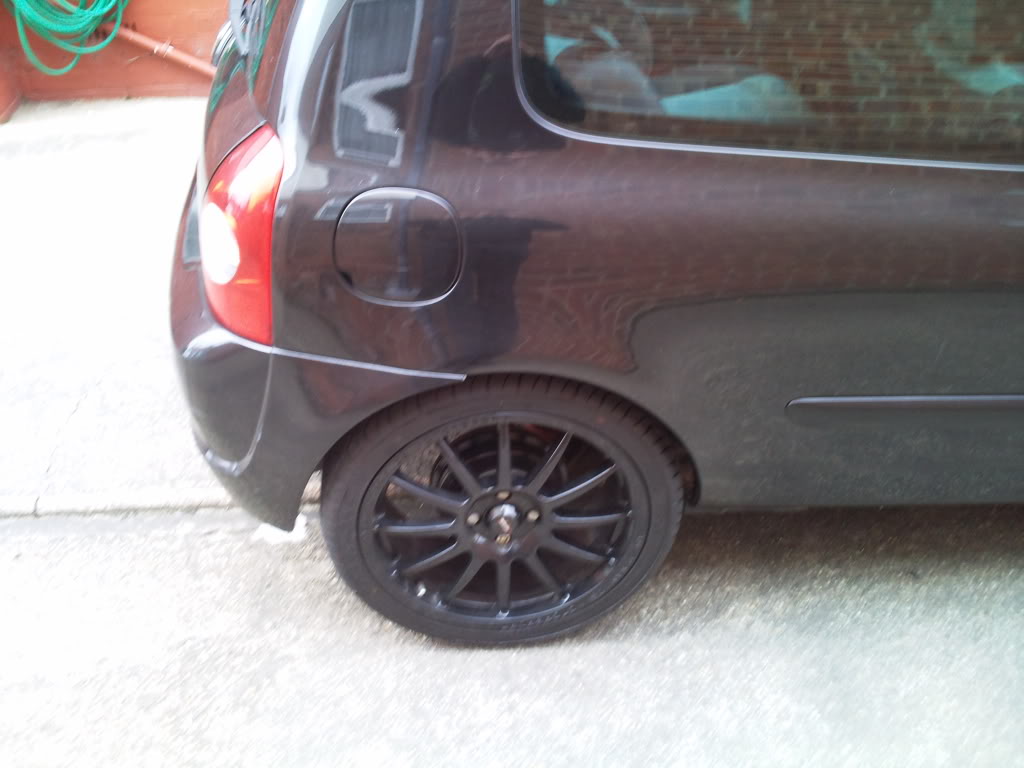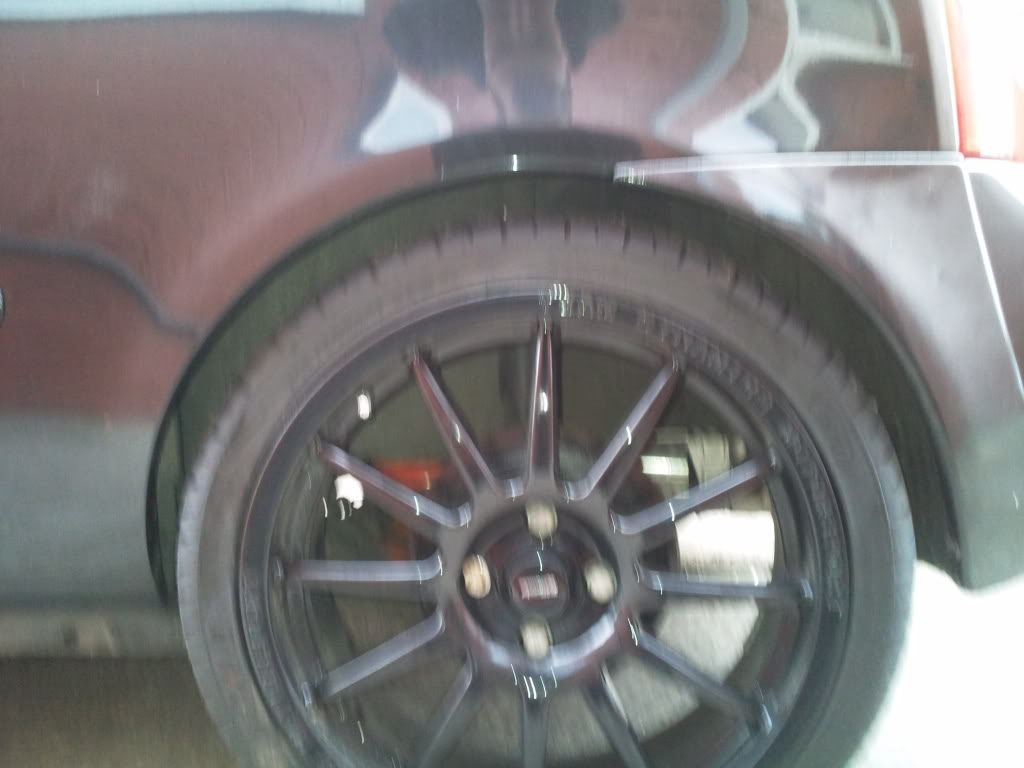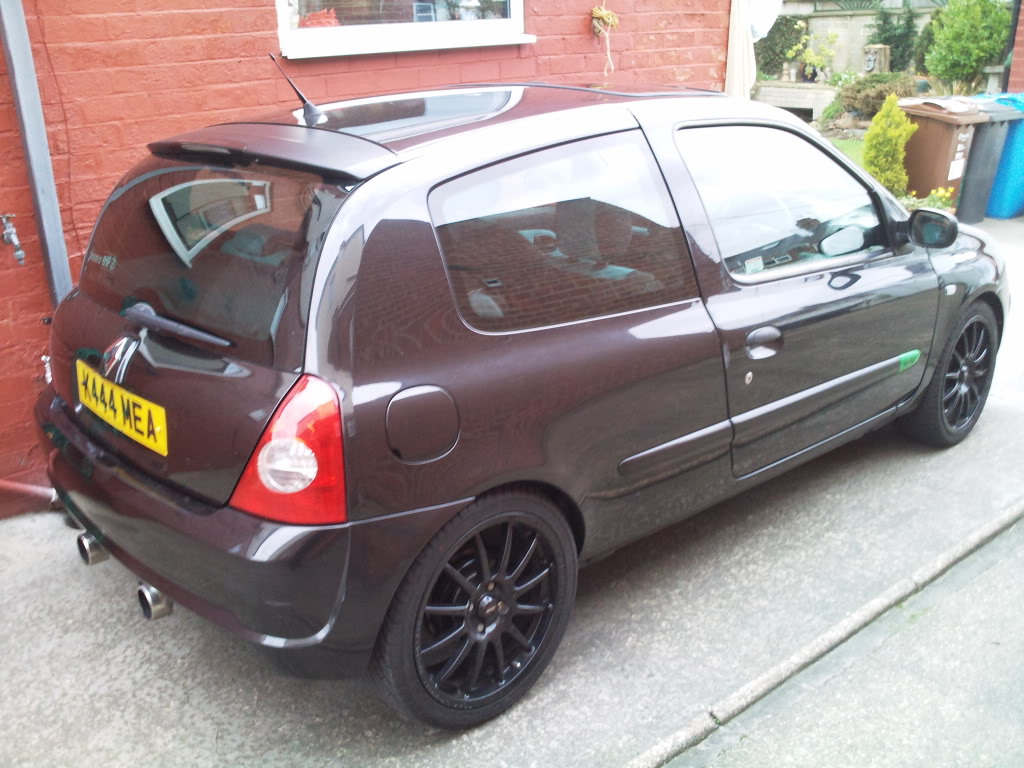 it has since settled and has lowered a little more
i then found a full 182 interior and decided to change the rubish 'extreme' interior: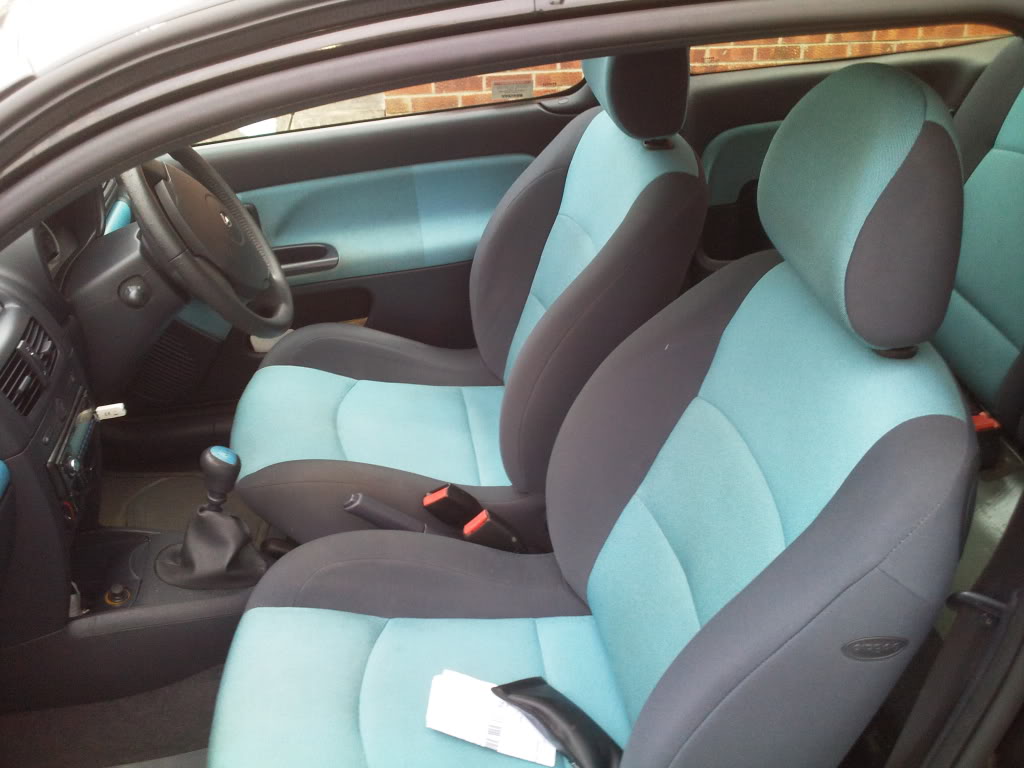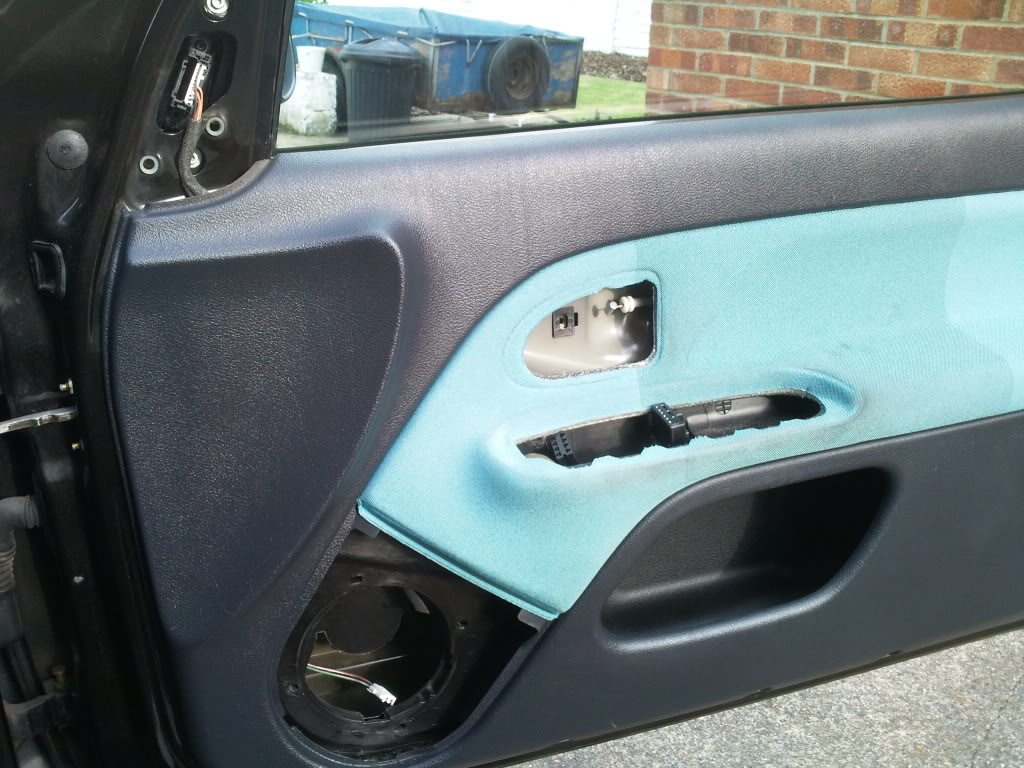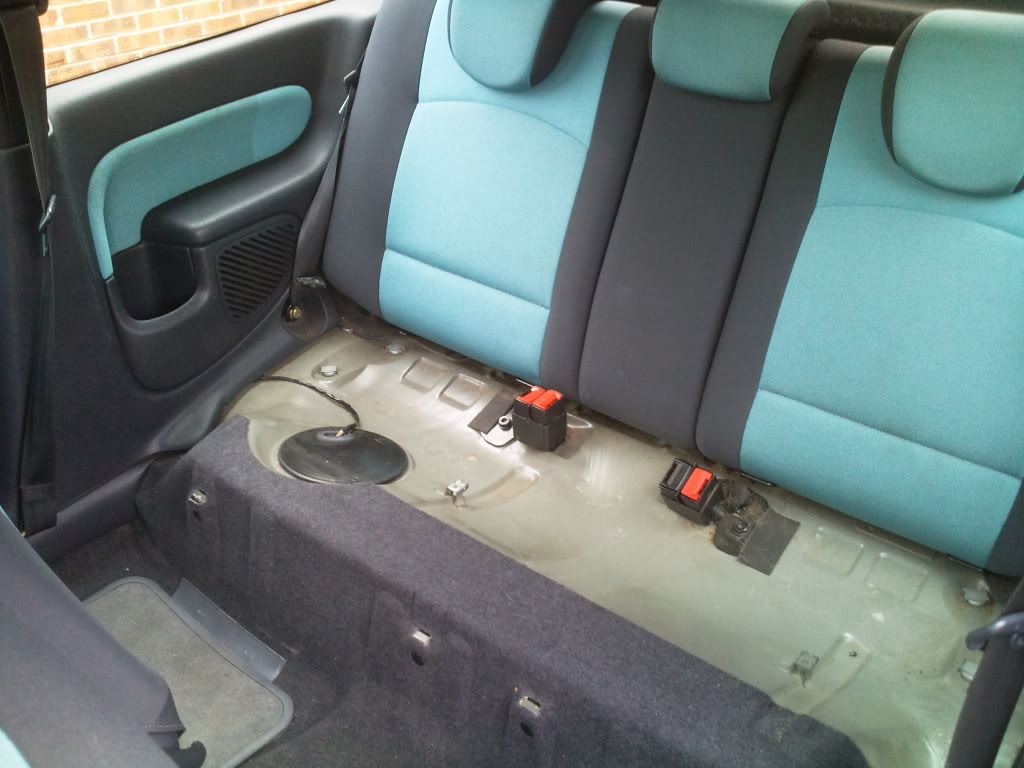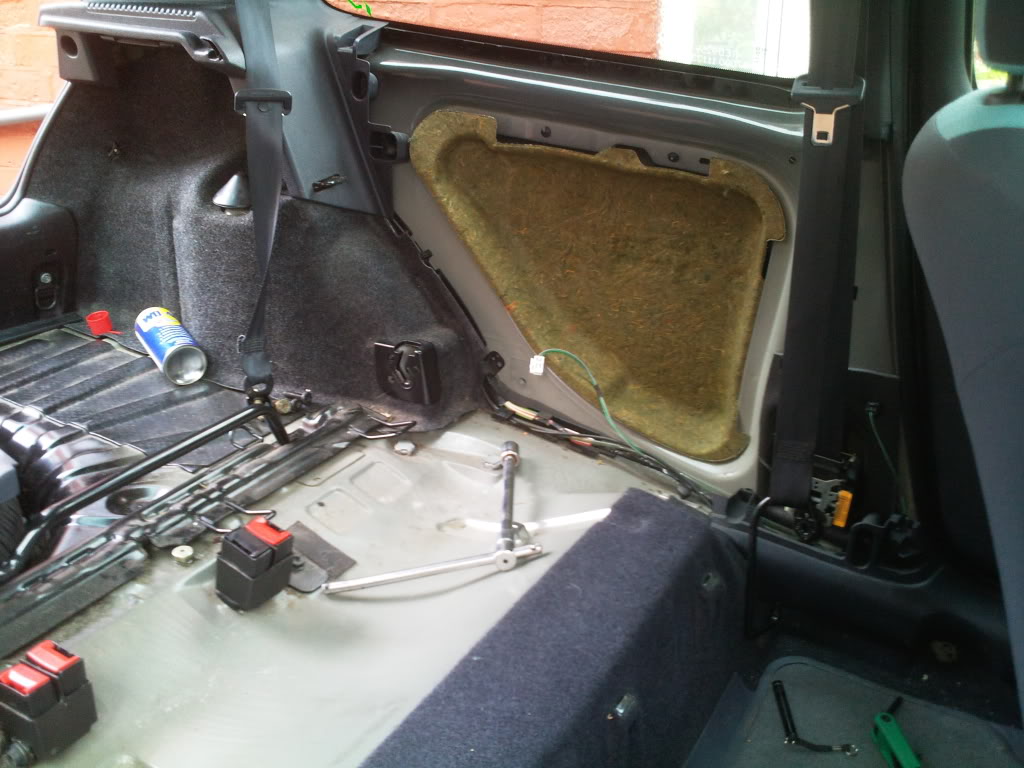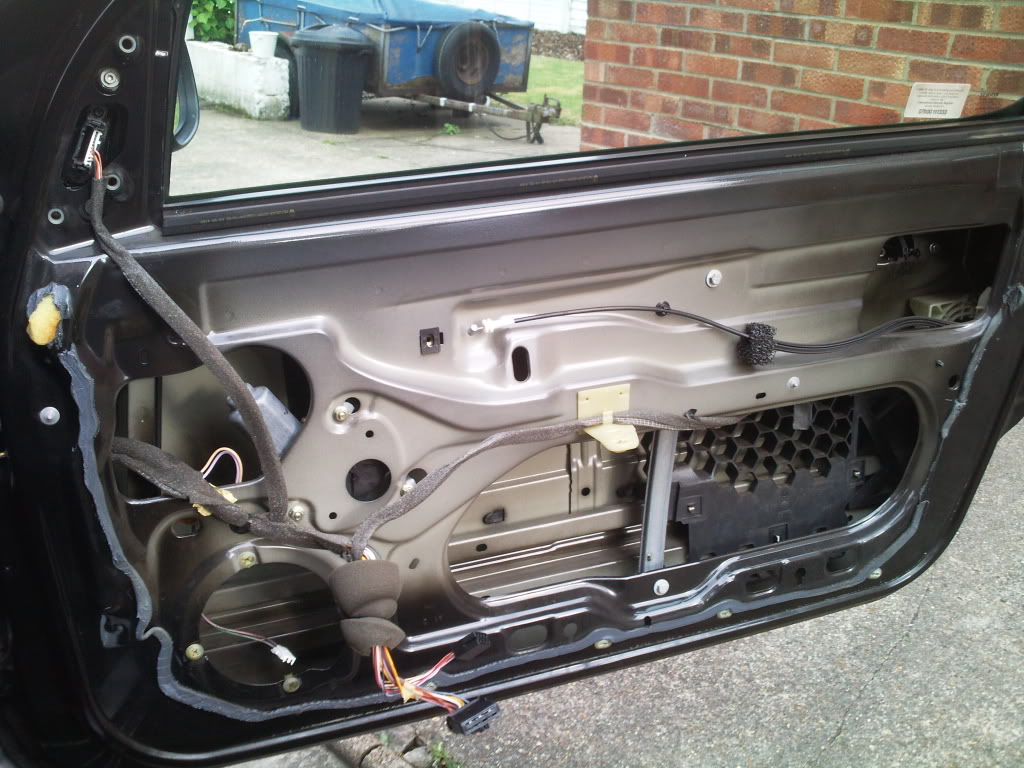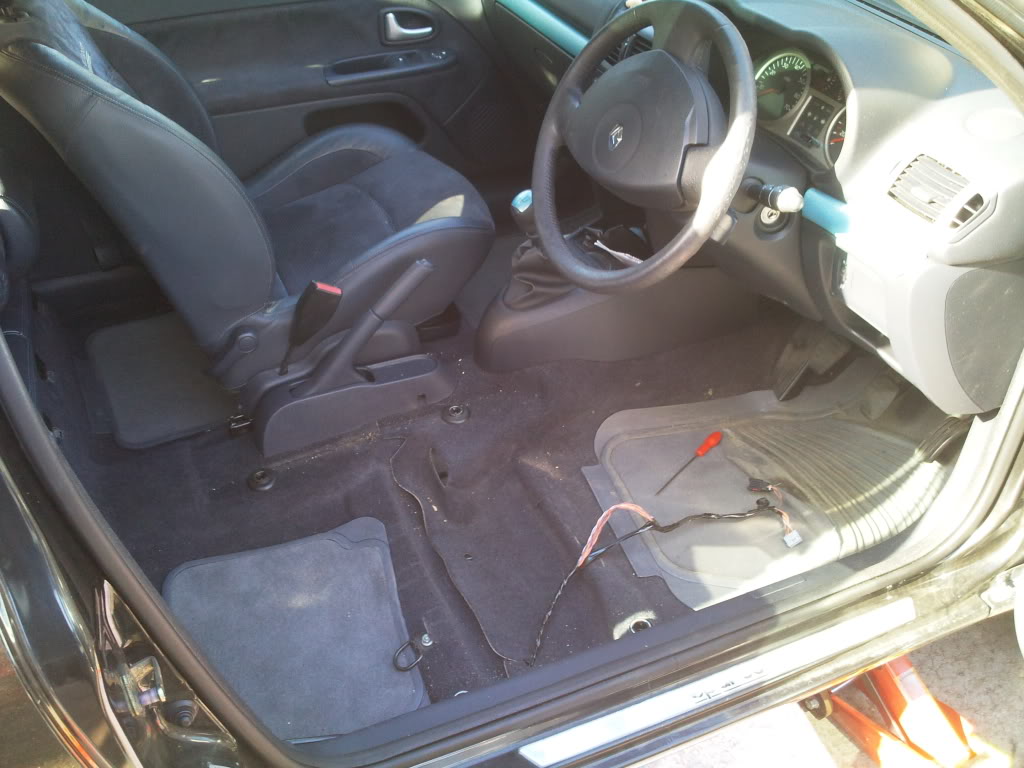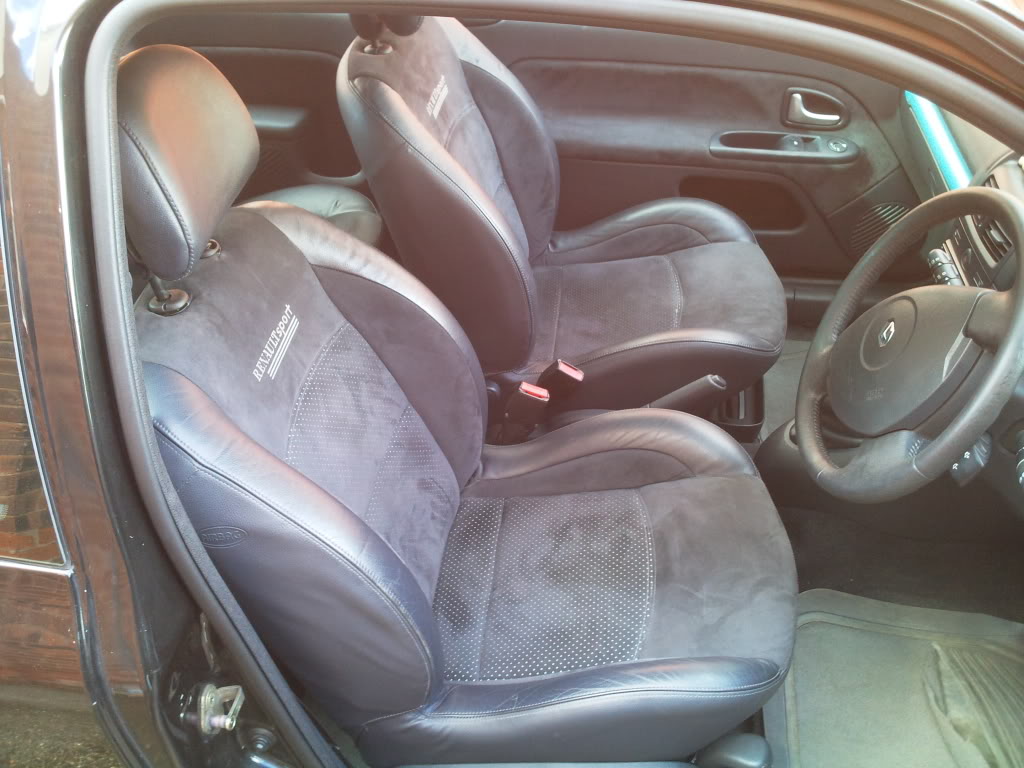 i then decided to colour code my side strips and my front bumper
from: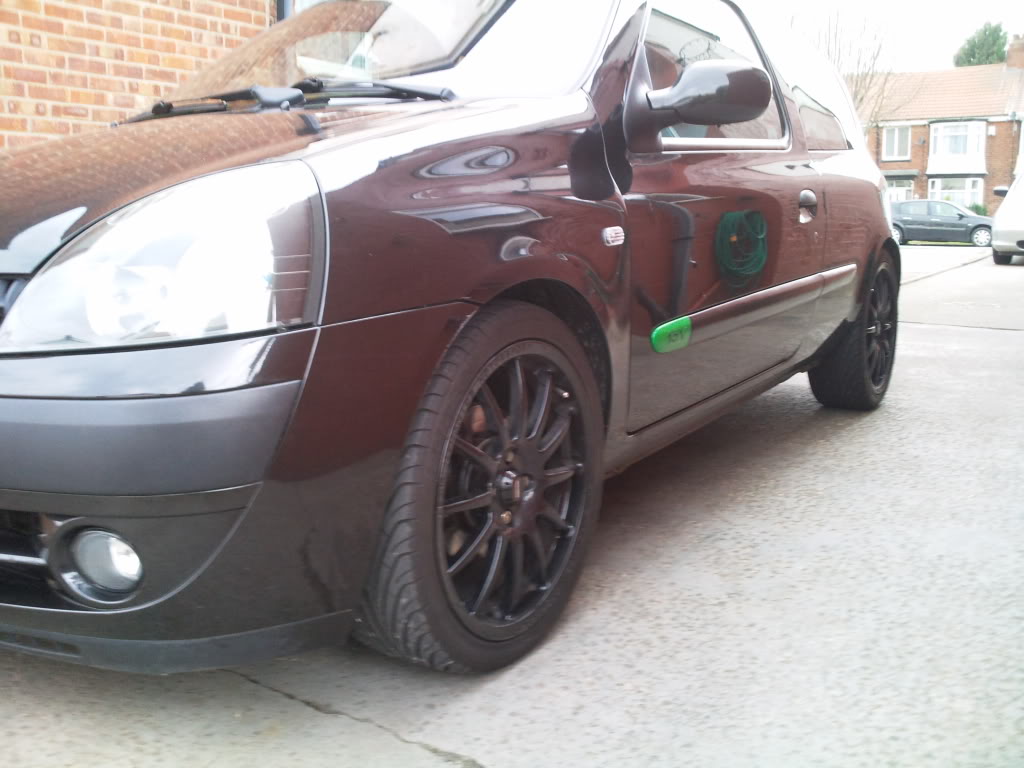 to: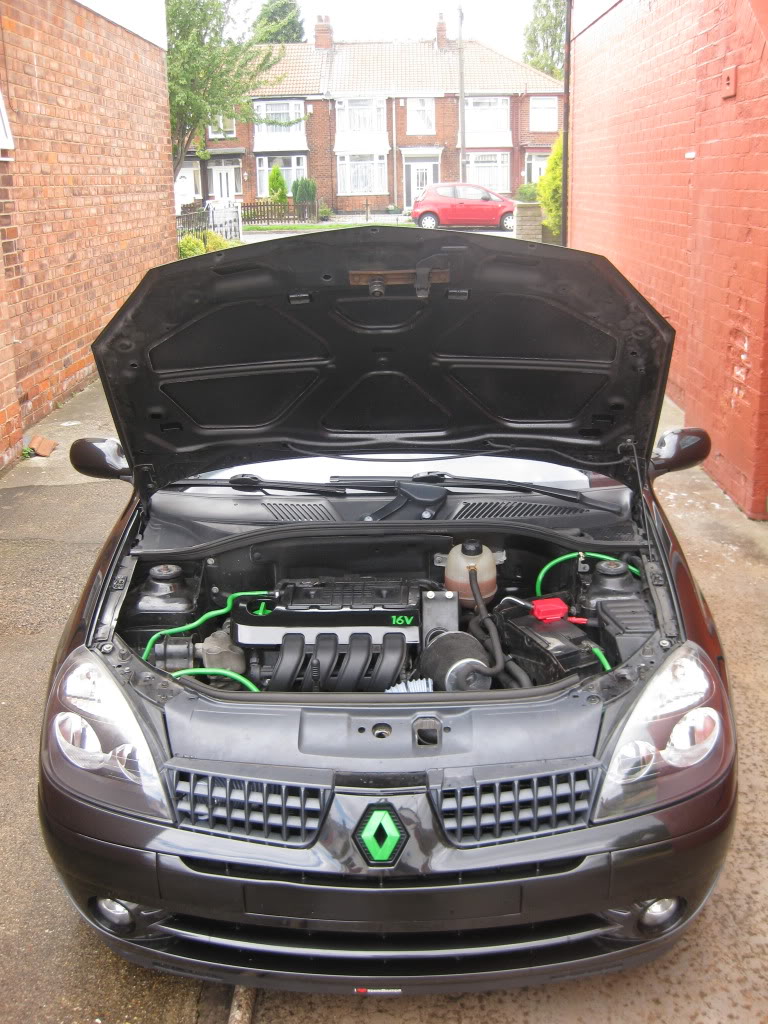 it then stayed as it was for a few months doing lilttle things each week,
silvertechs front and rear,
smoked side repeaters,
led side lights,
smaller arial,
painted drums and calipers black and cleaned my alloys properly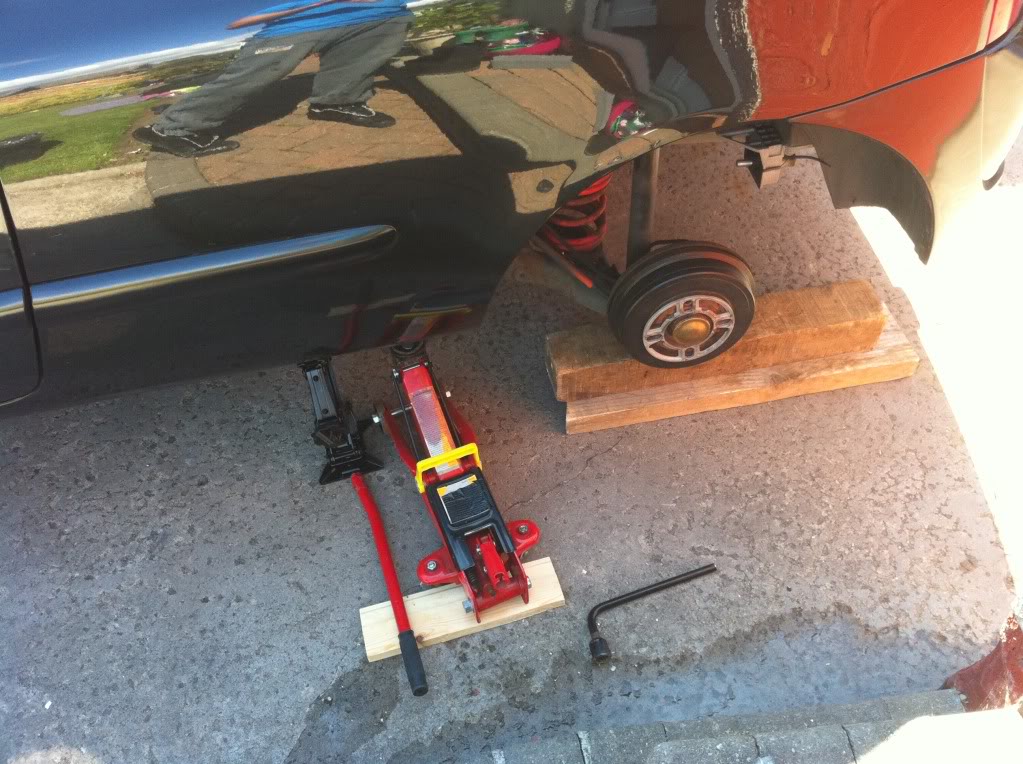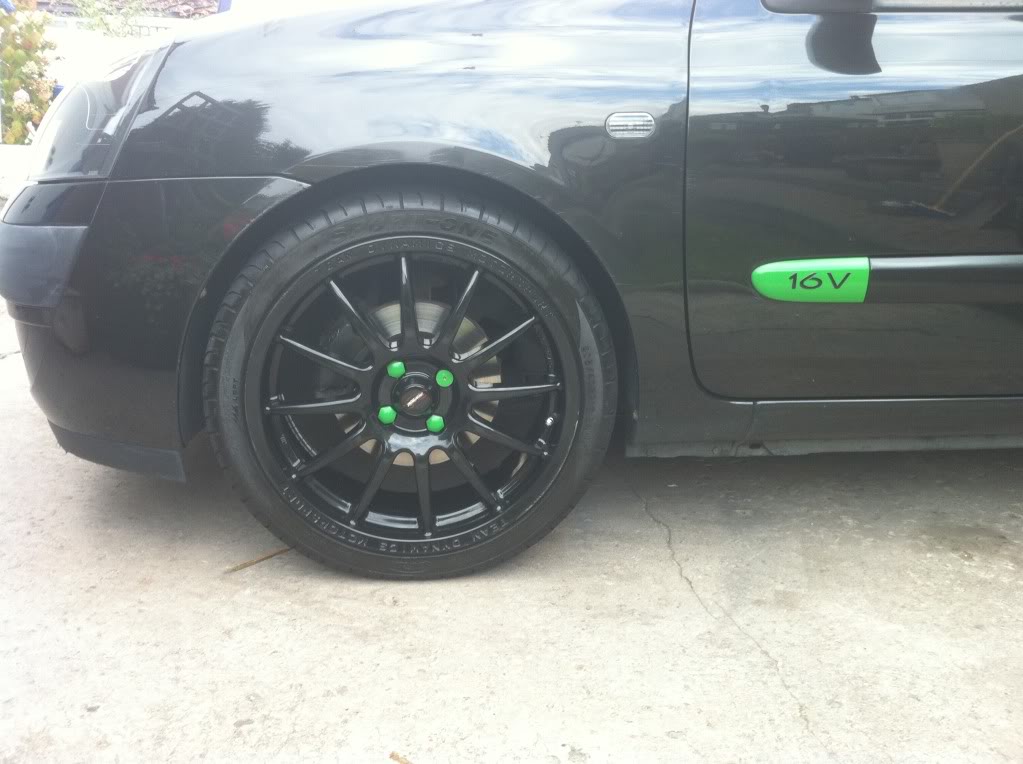 colour coded my spoiler,
before;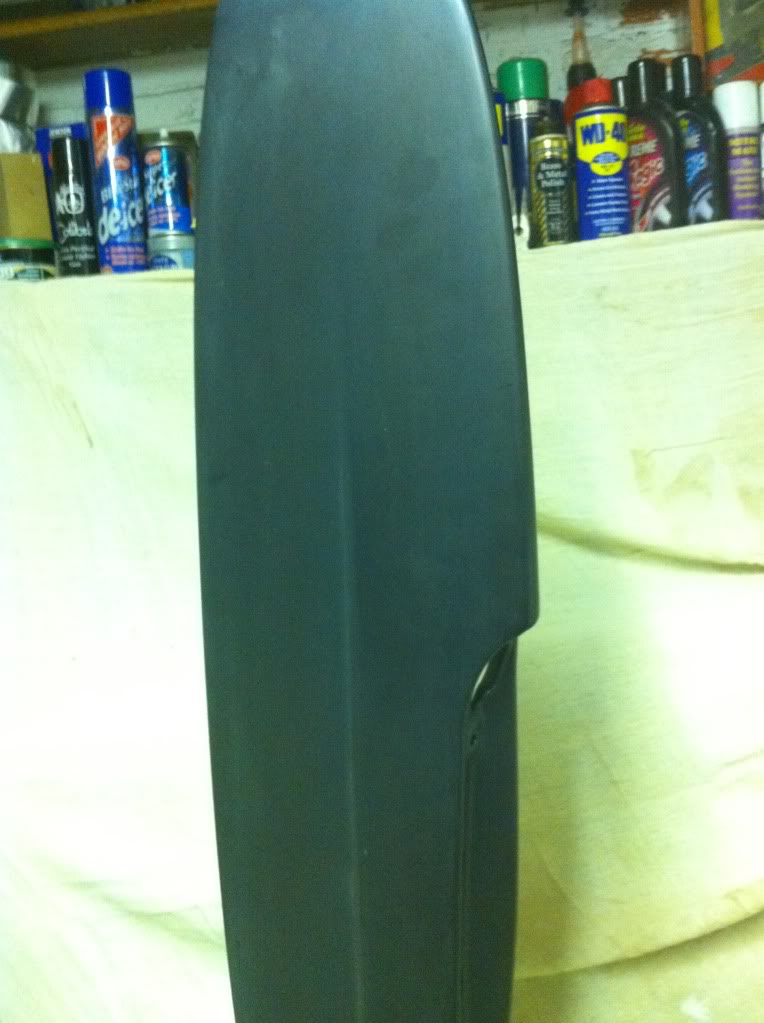 during;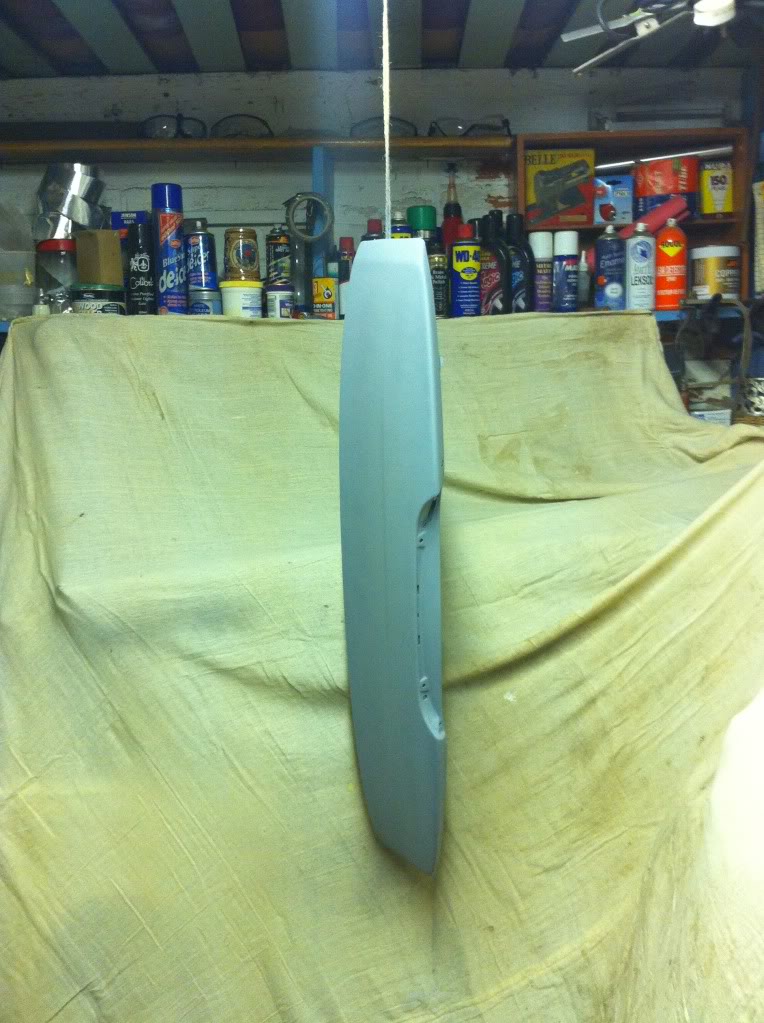 after;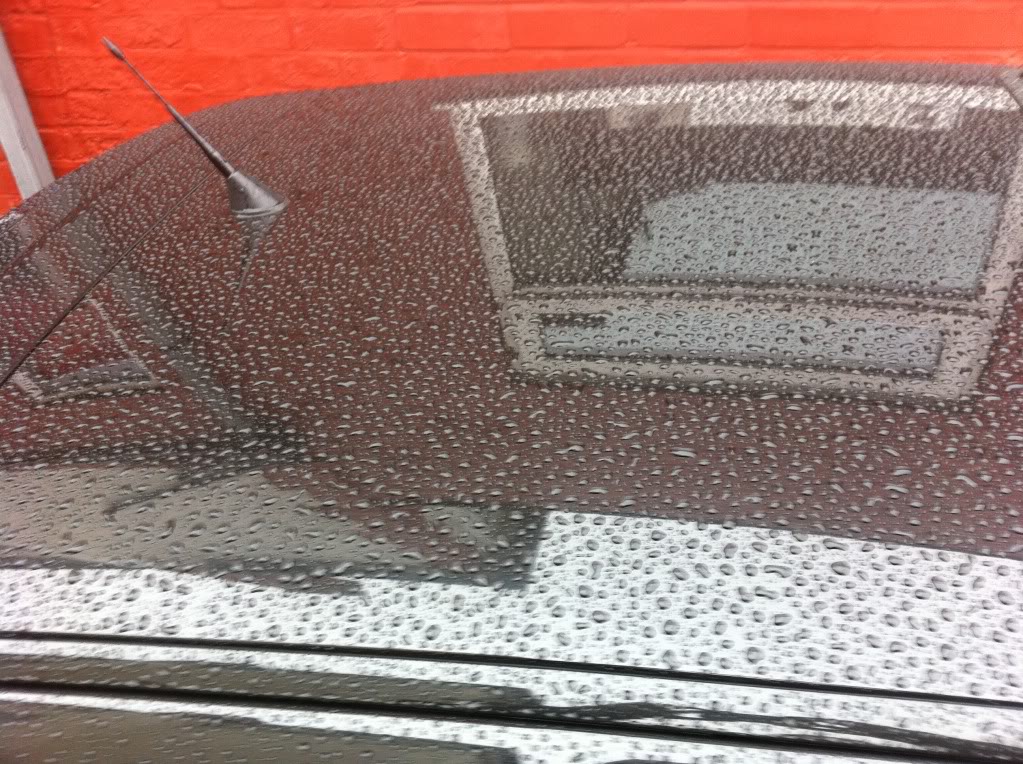 i then cleaned my engine bay and added alittle colour anlong with a k-tec relocation kit and aluminium adaptor plate: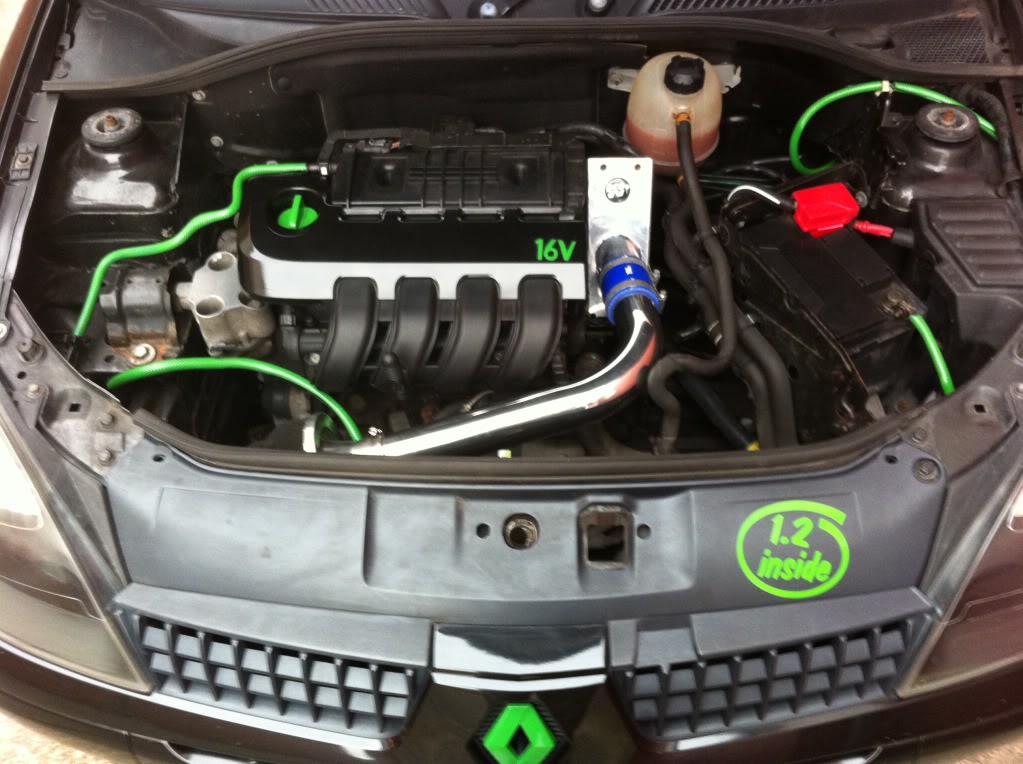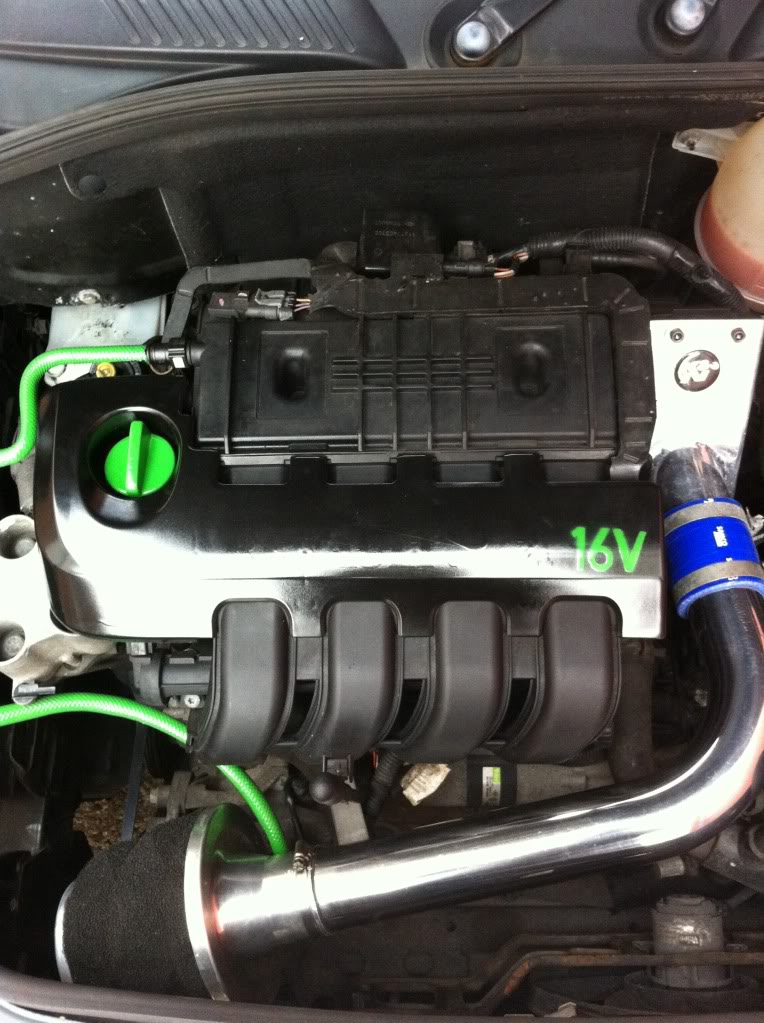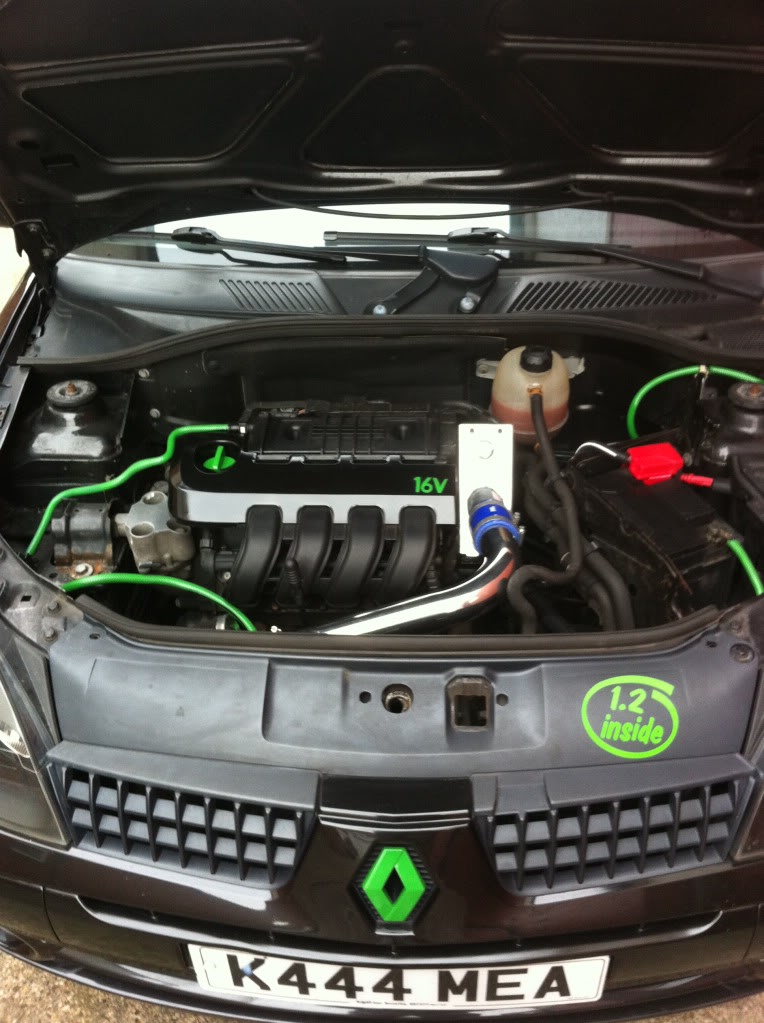 i then treat myself to going all the way and bought;
1*2 front bumper
1*2 wings and skirts
cup spoiler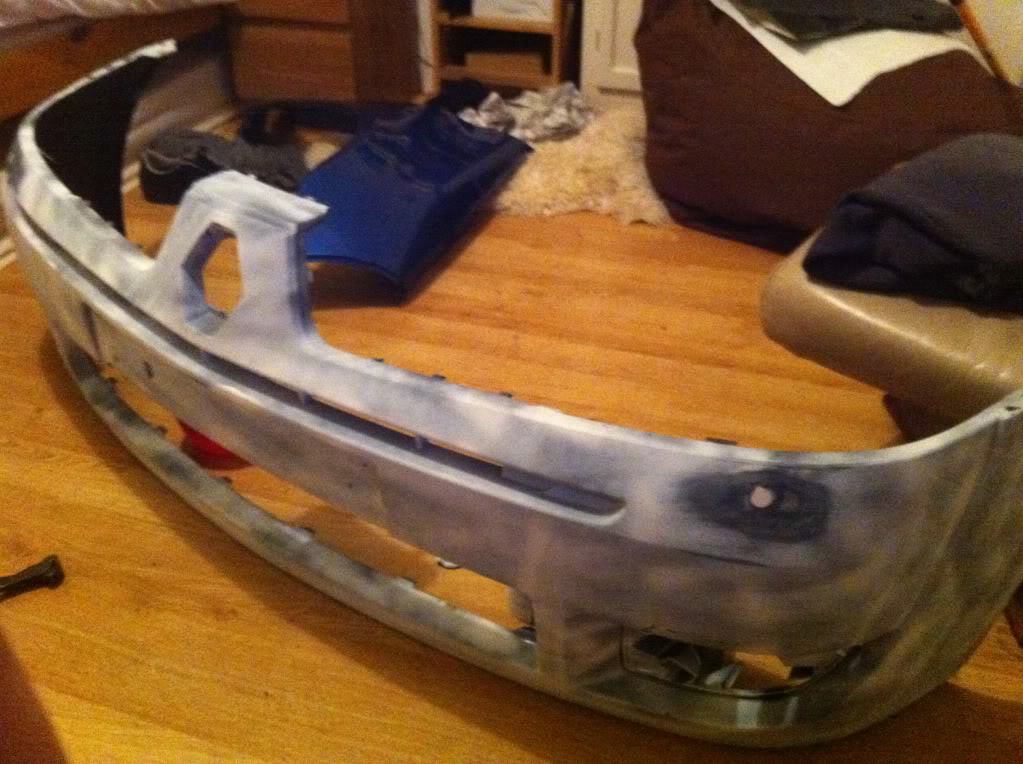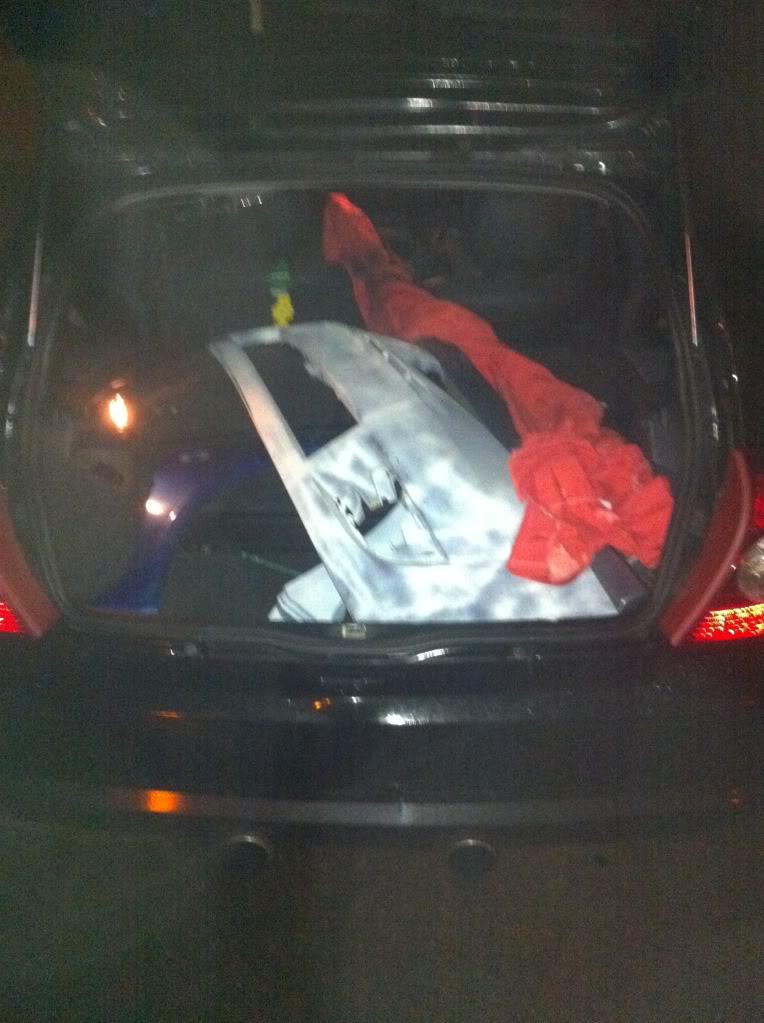 got them to a body shop and all sprayed up,
i then waited for the weekend to come to fit them, the same weekend all the snow came!!
:evil:
friday: got the cup spoiler on, n roved bumper and swapped one wing over,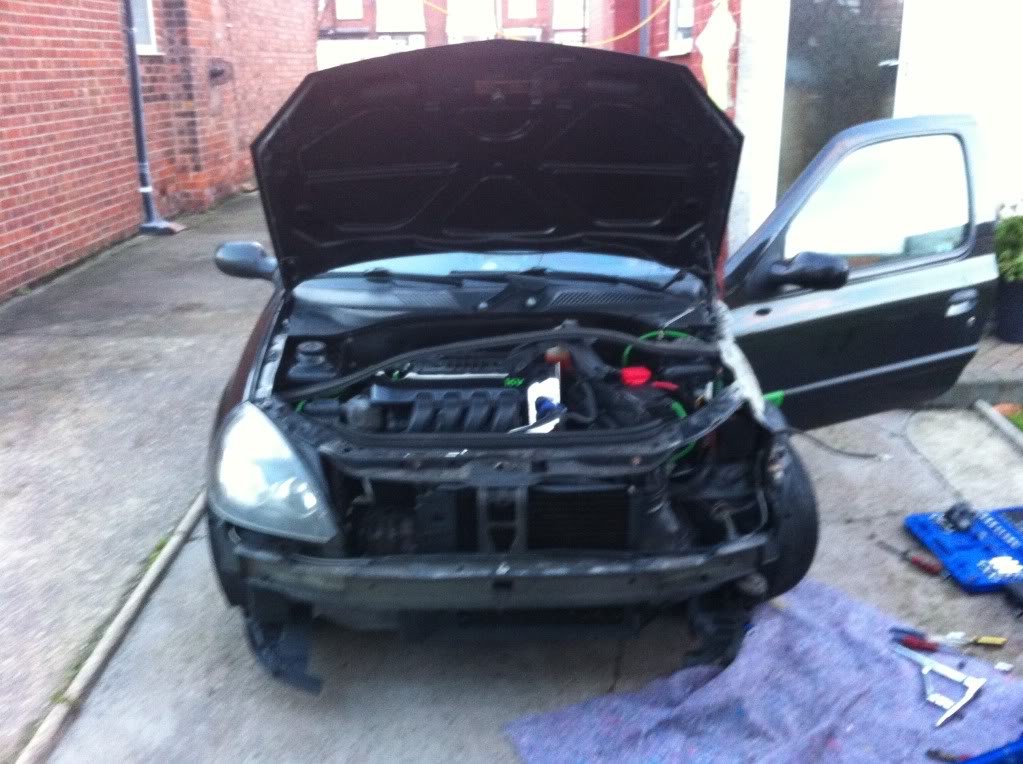 friday night - all tucked up ready for sat morning,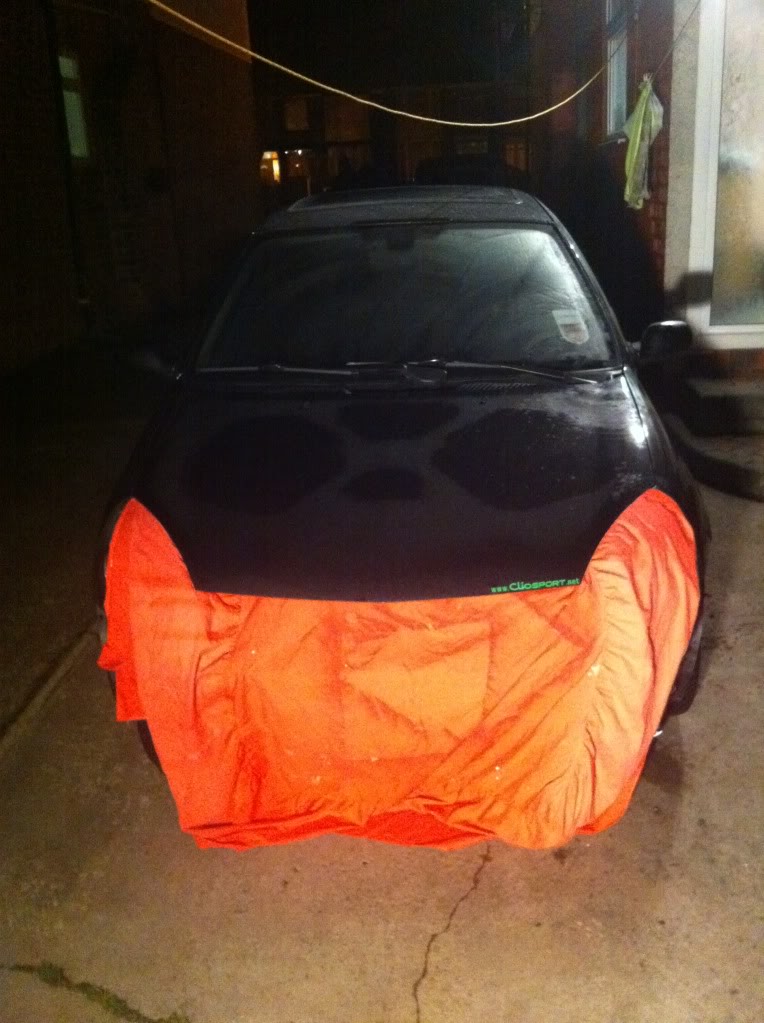 woke up saturday morning, and the snow came, all day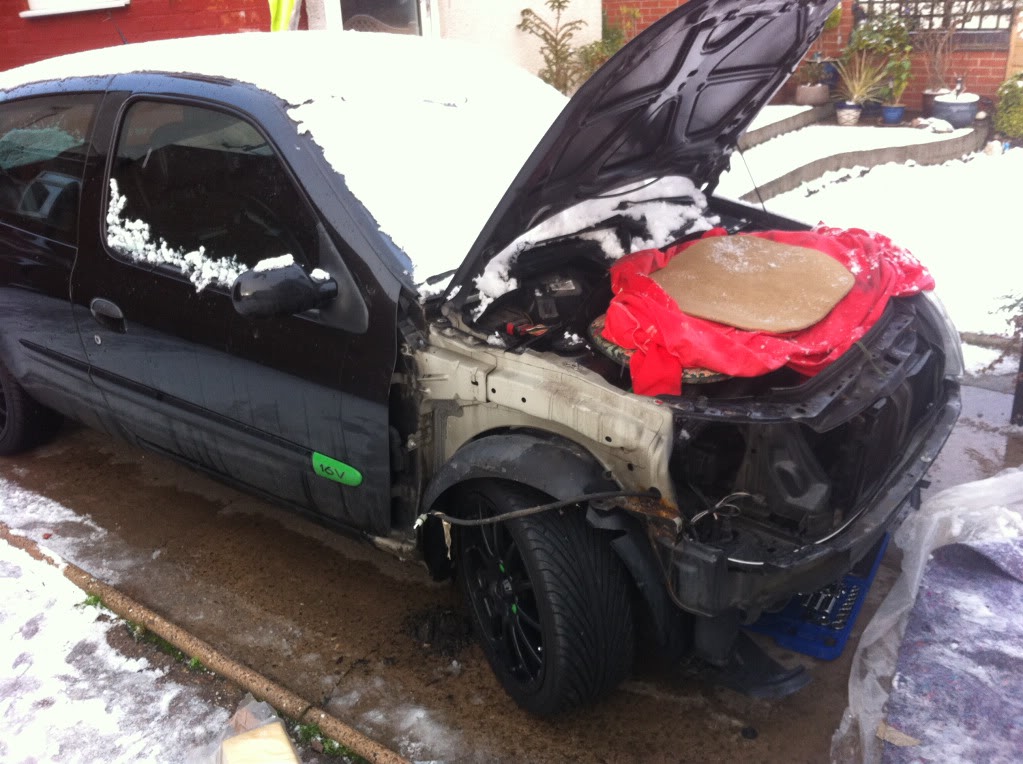 got their eventually with lots or coffee and biscuits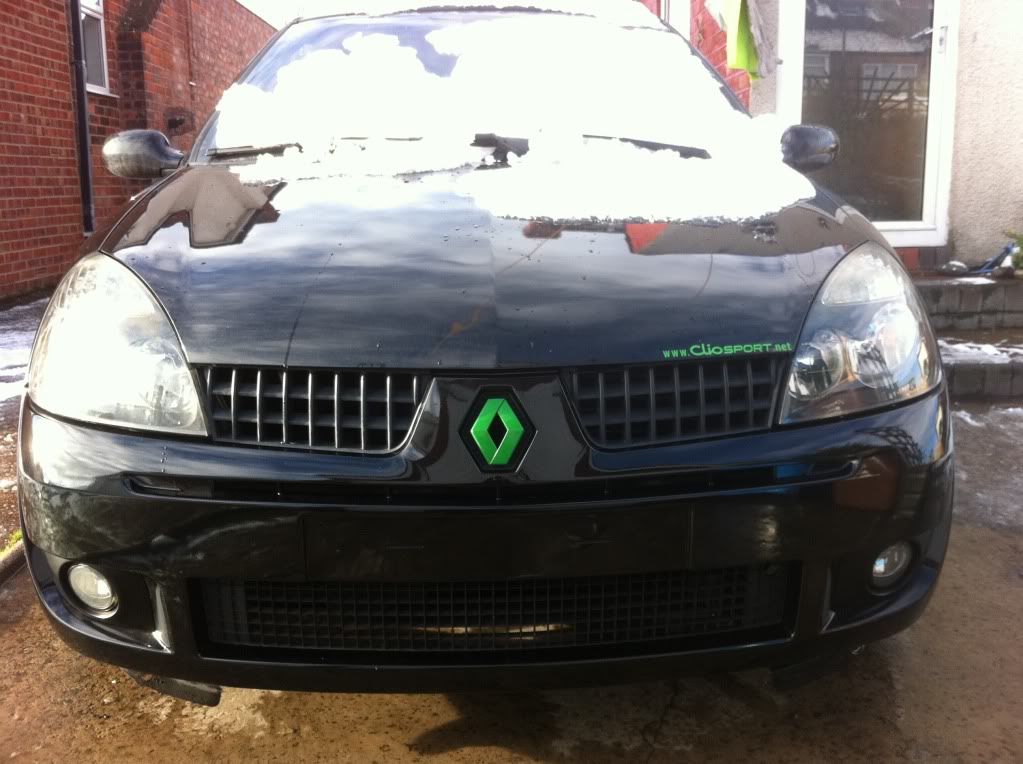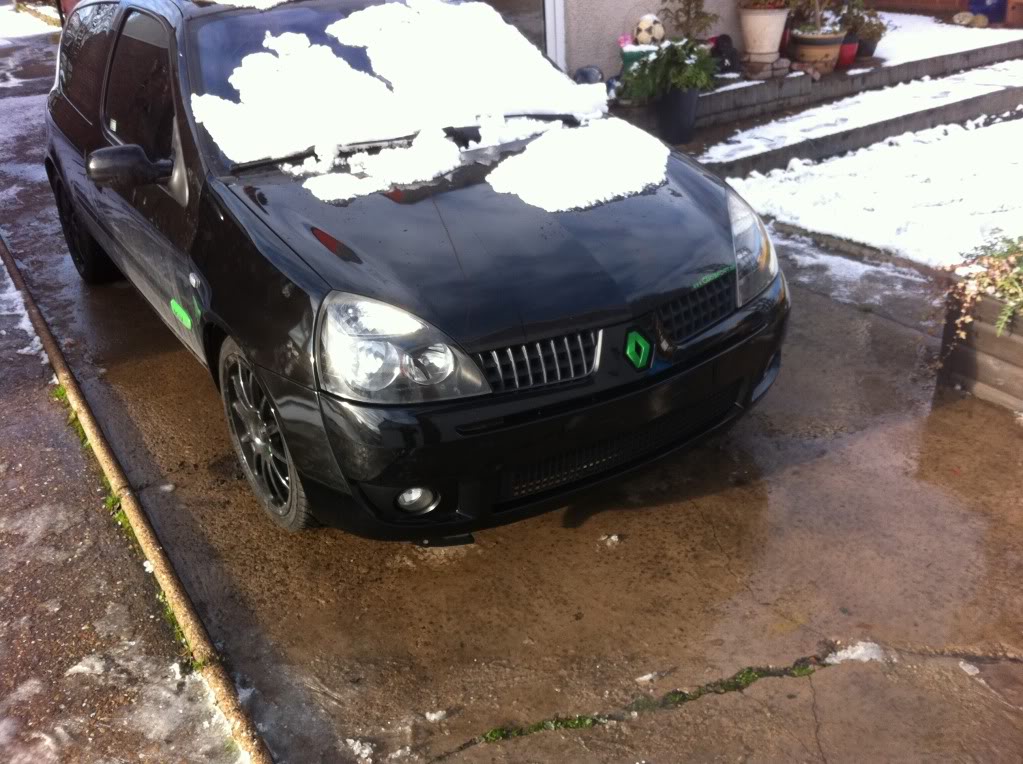 my fingers were too numb to do the skirts so they had to wait turns out it wasnt until 2 wekks later, we had around a foot of snow and it got so annoying,
then;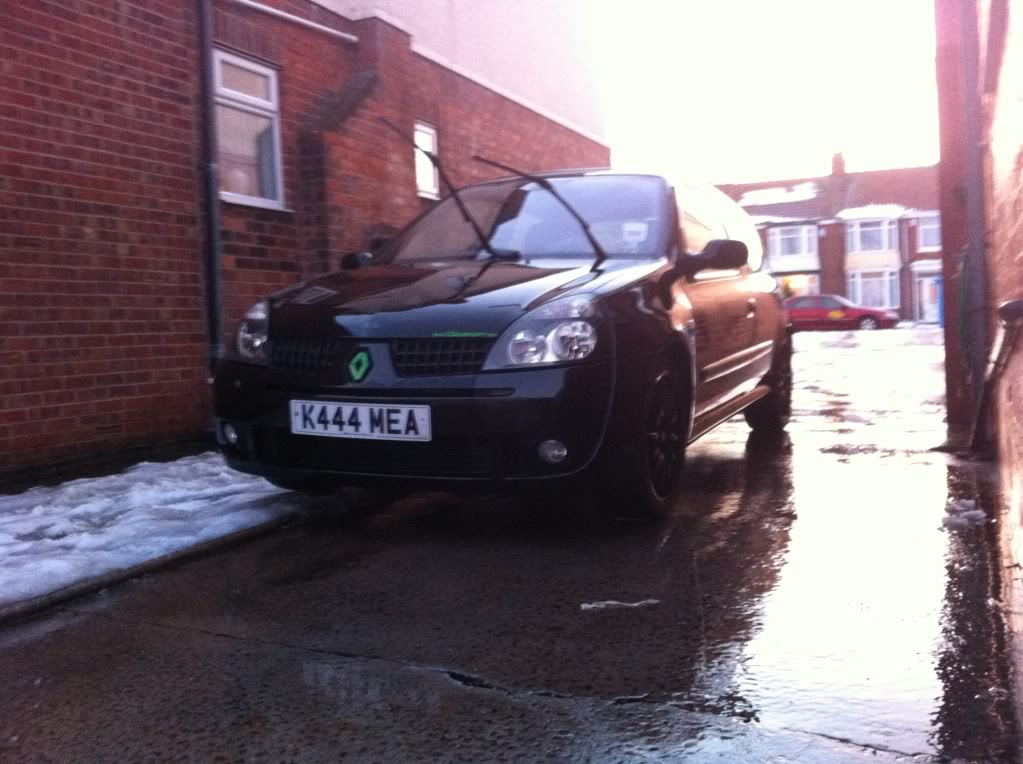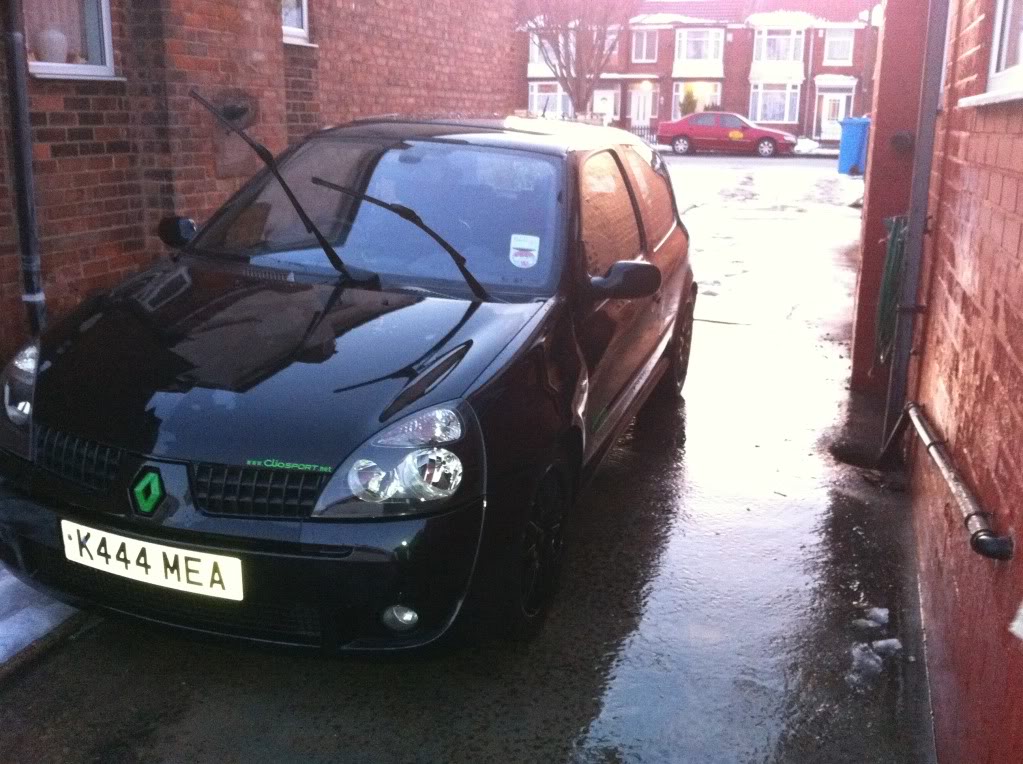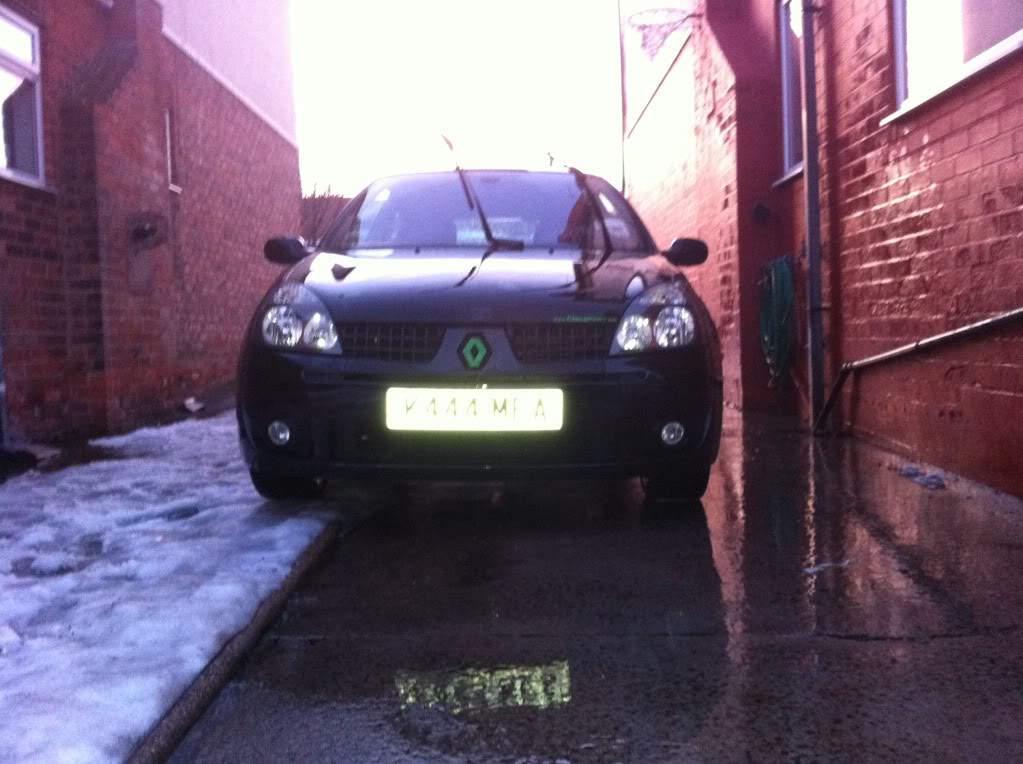 i then got hold of a skoda splitter, sport arch liners and some fresh plates fitted and cleaned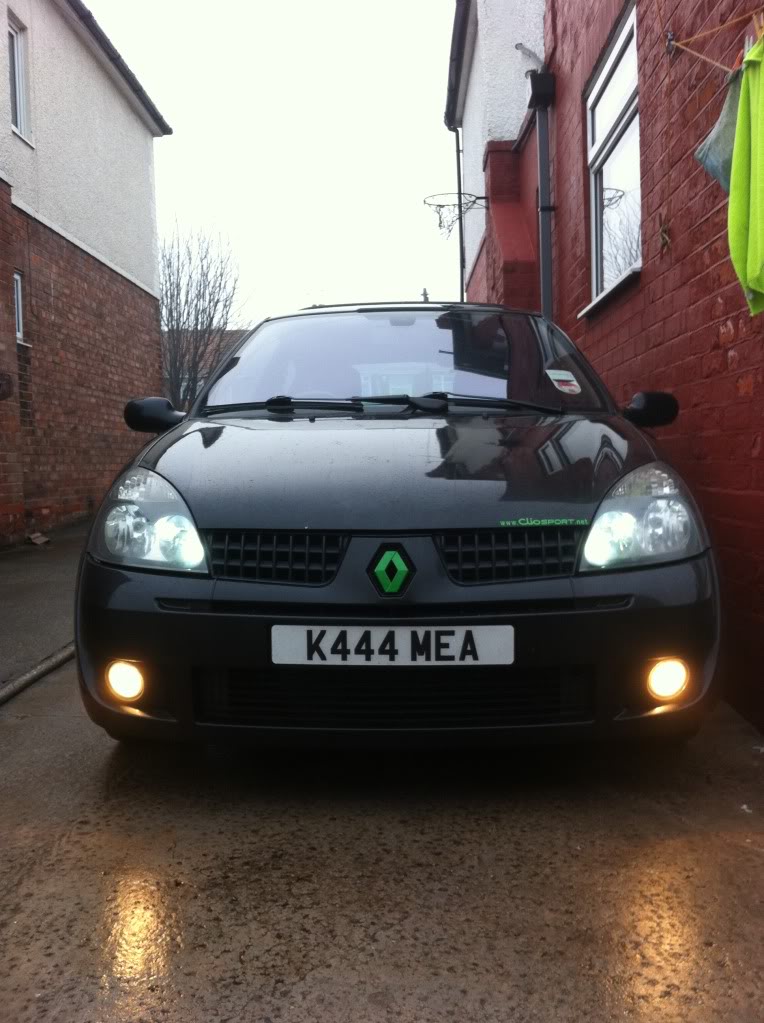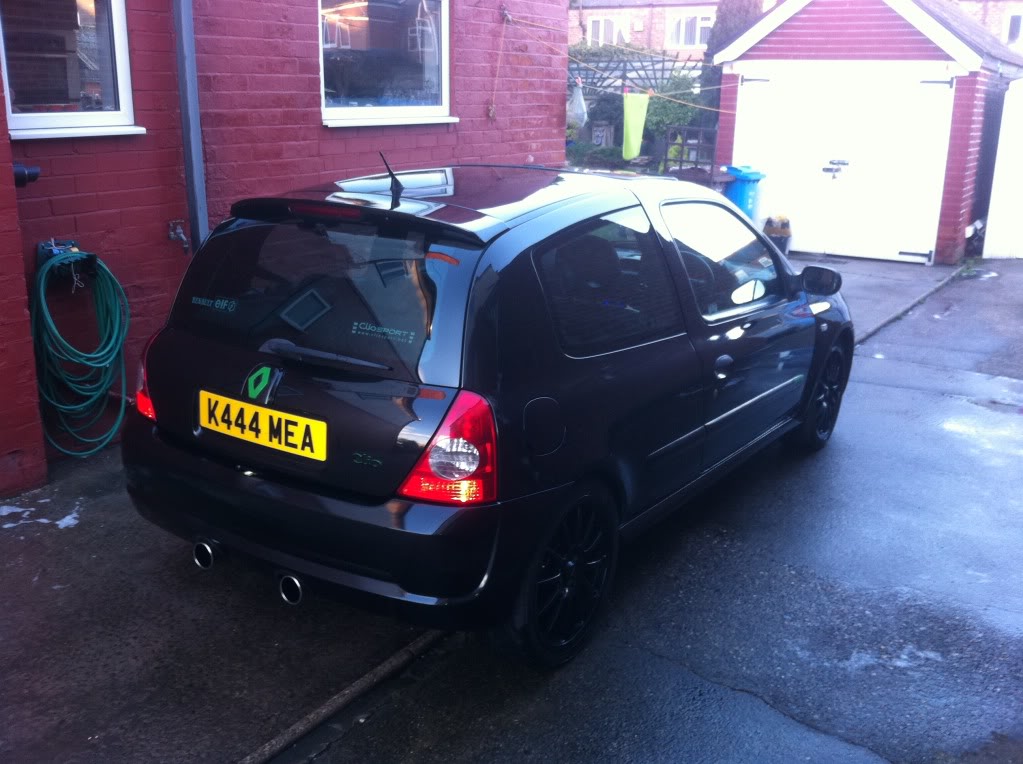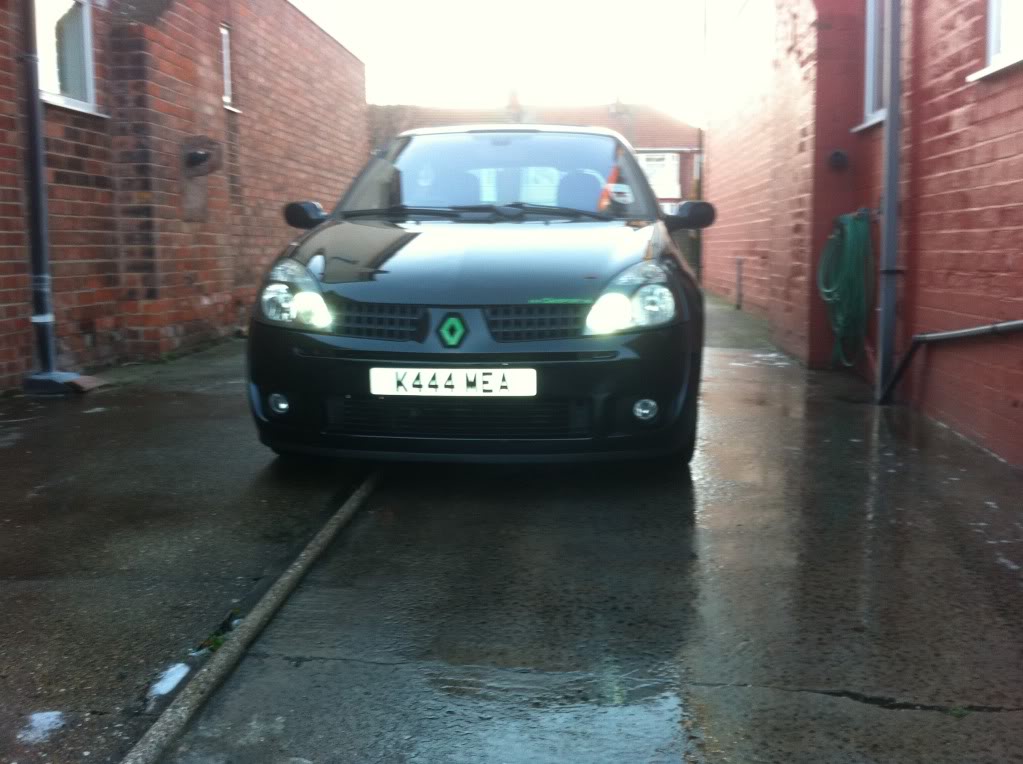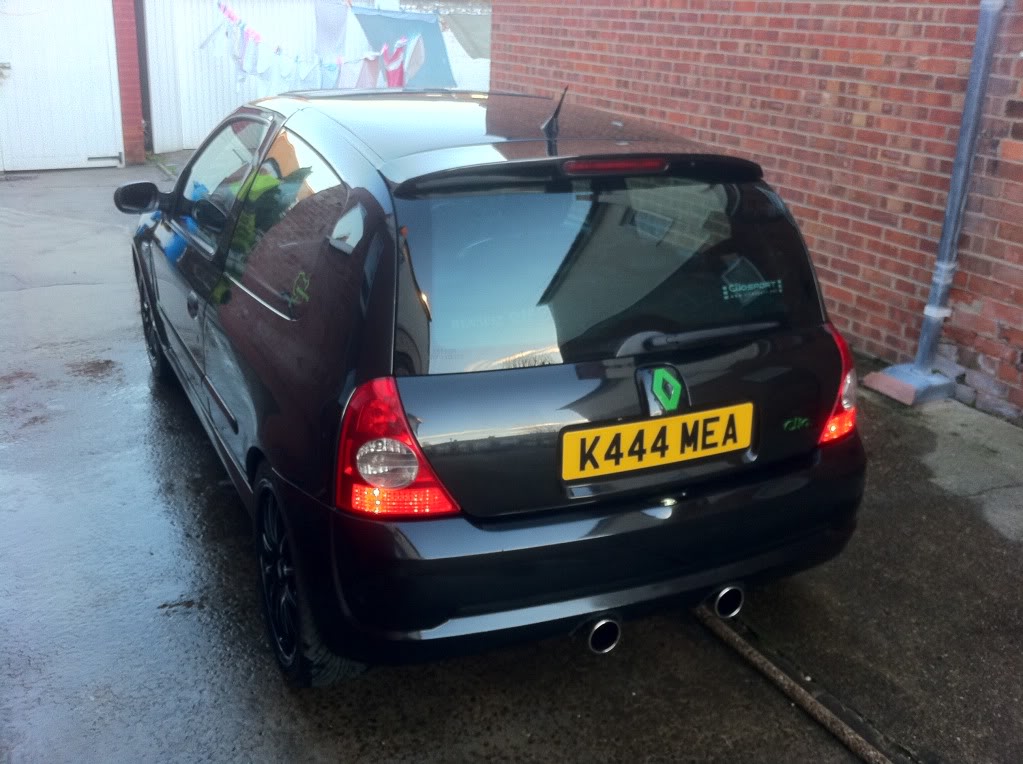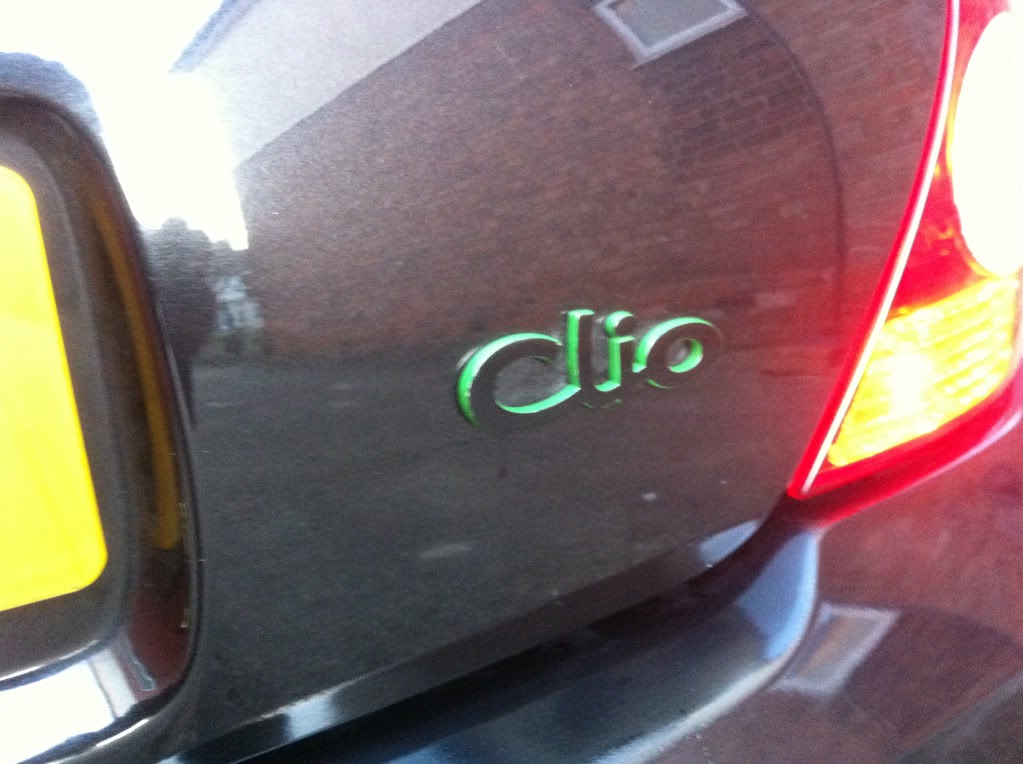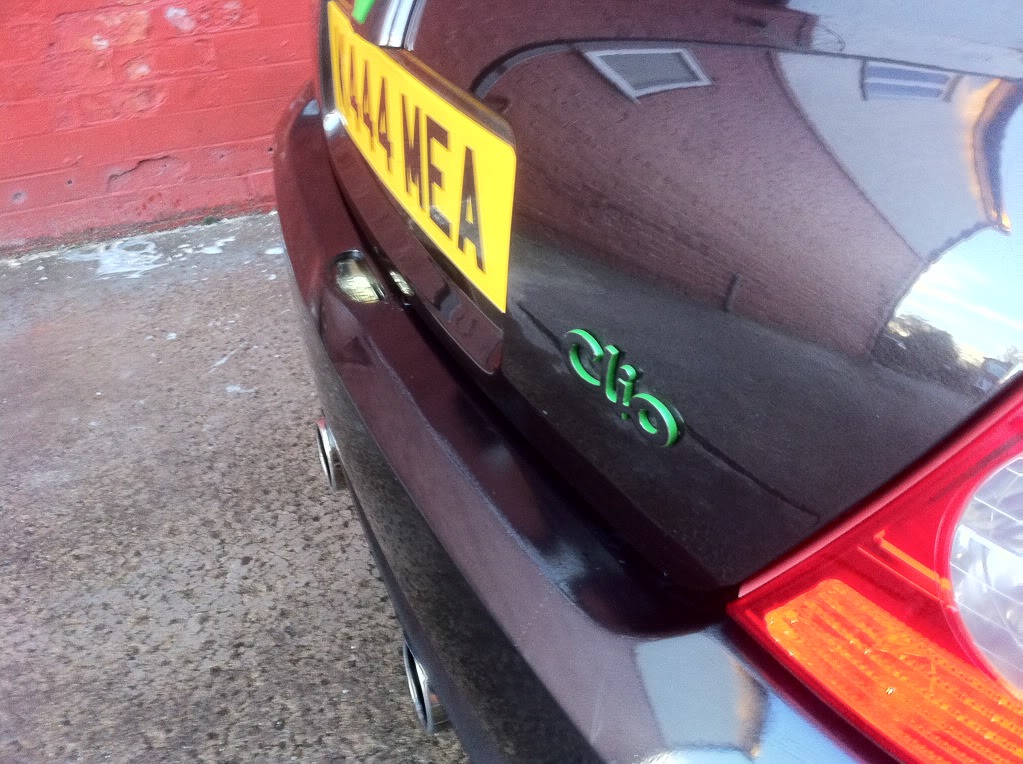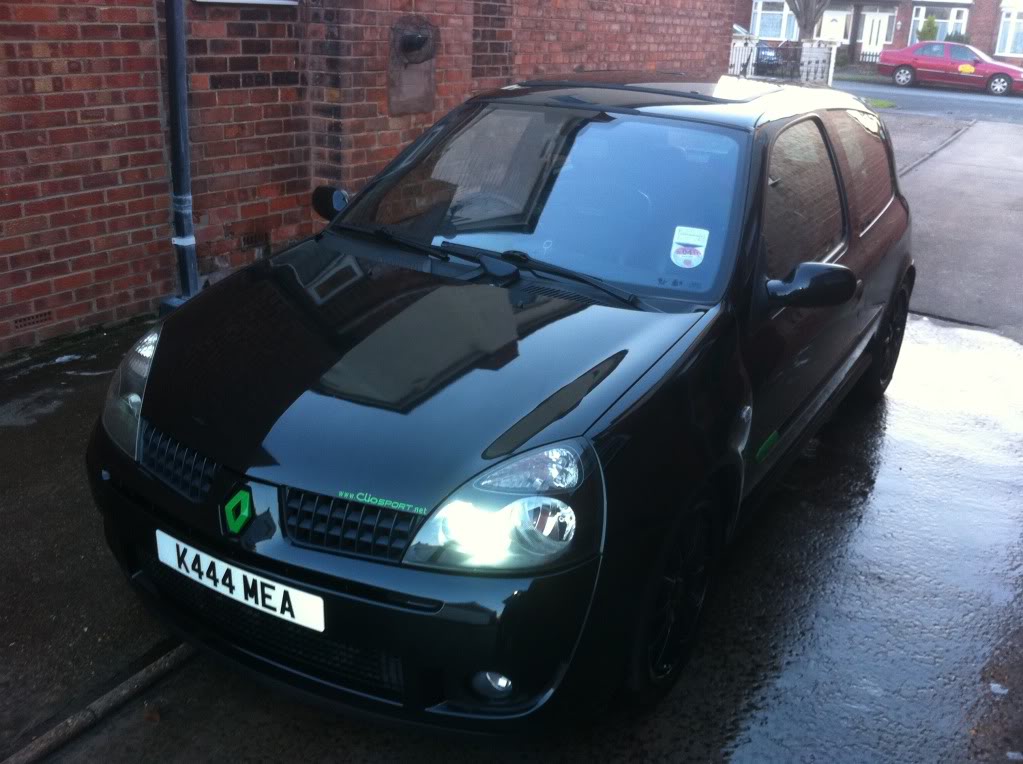 this is how it stands up to now
hope you all like and all comments and critisisms taken!
cheers, Josh