Wondering if you can offer some guidance as to what I'd need and what I'd need to do. The mission is to clean & detail a silver car.
Some parts have been freshly painted, but the parts that haven't - have been exposed to the elements and in my opinion, look a little yellowish.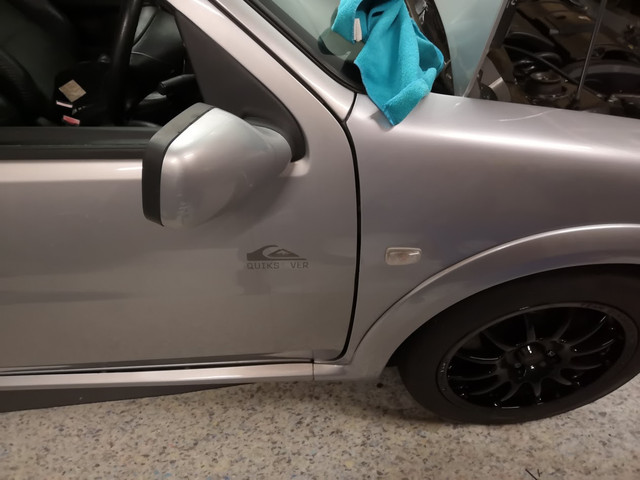 The front wing is freshly painted, the door and A pillar are original.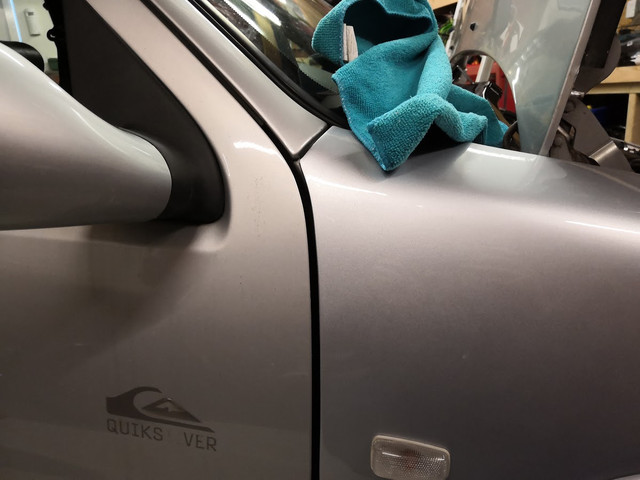 The car, looks a like someone has pissed in the original silver paint. However, it hasn't been washed yet, so some darkness might come off, when I put a sponge on it.
I have the items below - do I need anything else? and what order would I conduct the detailing? I have some light scratches to remove too - when do you do them? (and the end?)
- 2 buckets
- Lambs wool mit
- snow foam lance/pressure washer (valet pro snow foam)
- poorboys car wash/suds
- A Meguirs DA - with various pads cutting/polishing etc etc
- All the usual drying towels and microfibres
- some wax/paste type stuff that is in the DA's bag, not sure what this called. think it is a glaze?!
Along with this stuff: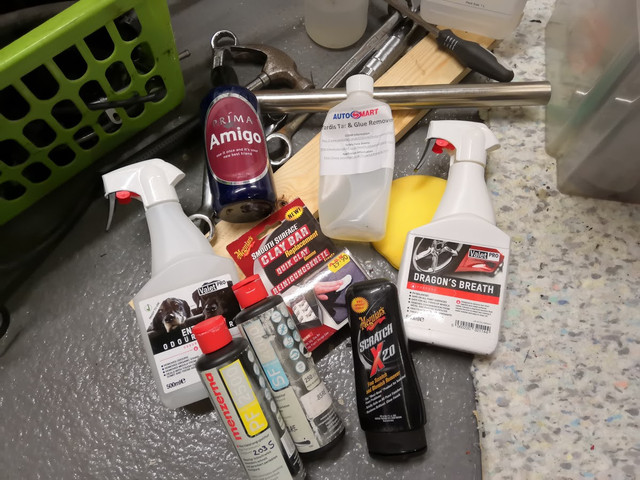 Help