Hey guys, I used to own a mk2 ph1 clio last year but since traded it in for a Mk6 fiesta. My main intentions were to buy a car as i have just started my first year Apprentice Panel beating job and this car was mostly for doing night deliverys ect to gain more money.
Car was bought at a salvage auction not far from where i live. The cars body is solid and everything works as it should, Except the timing belts snapped! Couldnt tell at the auction as you were not aloud to start them but instead of being used as an old heap ive decided to turn it into a project! An one il hopefully be proud of
So now for the details as far as i know.. its a Mk2 ph1 1.2 8v? 5dr No modifications as such, Ive just suede wrapped the A pillars black and the interior light surrounding.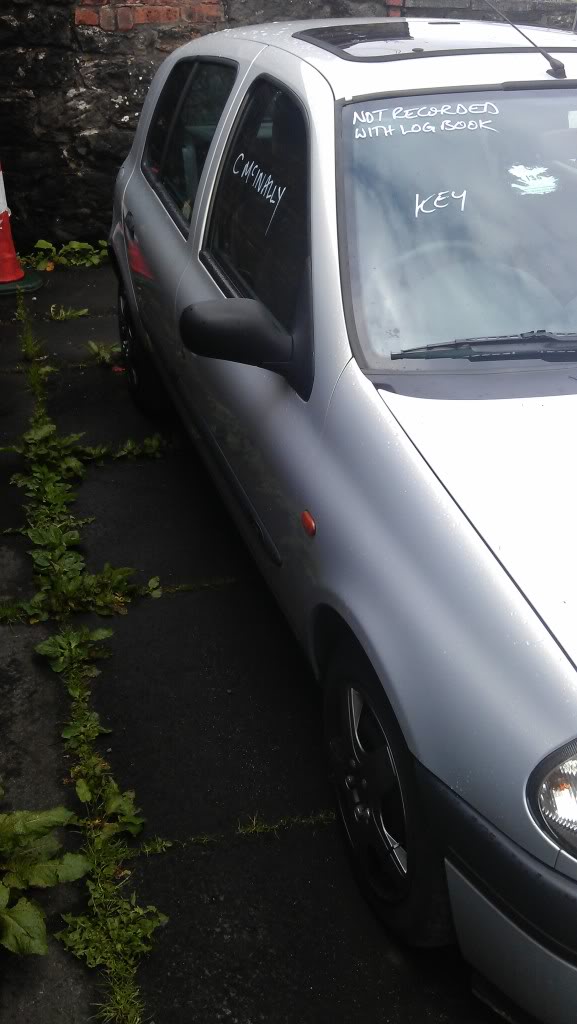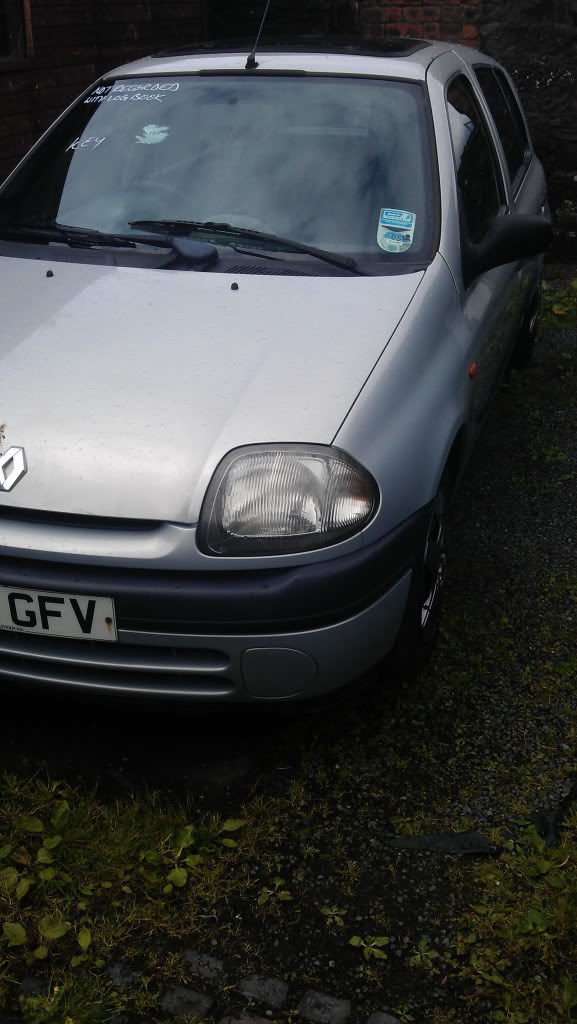 Sorry for the poor quality of pictures, they were taken on my phone and where the car is parked at the moment i didnt have alot of space to get in and take photos
Im really wanting a challenging project now and at 20 i think ive had time to think of a few ideas and know where ive went wrong with modifications in the past...
Funds will be tight until early next year but these are the plans:
Coilovers
Keskin kt5 wheels 8J x15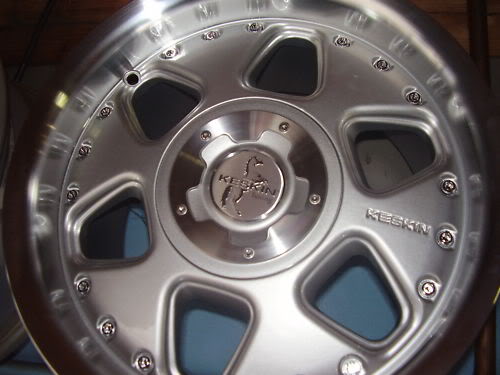 Some sort of decent interior wether it be sport or other..
Smoothed bumpstrips and all black plastics colour coded
Suede wrapped pillars and rooflining
Dual Optic front headlights
Ph2 rear lights
Some ICE But not in the means of 6x9's in the parcel shelf, Just uprated speakers and a 12" subwoofer in sparewheel space in the boot.
Most of the body work i can do myself and i cant wait to get started on the smoothing and painting of it.
As for future plans i would really like to convert the car into a pickup. I know it wouldnt be easy as it takes alot of work and strengthening of the body but ive not heard of anyone doing this to a clio before. I know il need to take into consideration it is a 5dr but hopefully as my panel beating apprenticeship progesses then il gain experience on how to go about this
Thanks for looking and C+C welcome