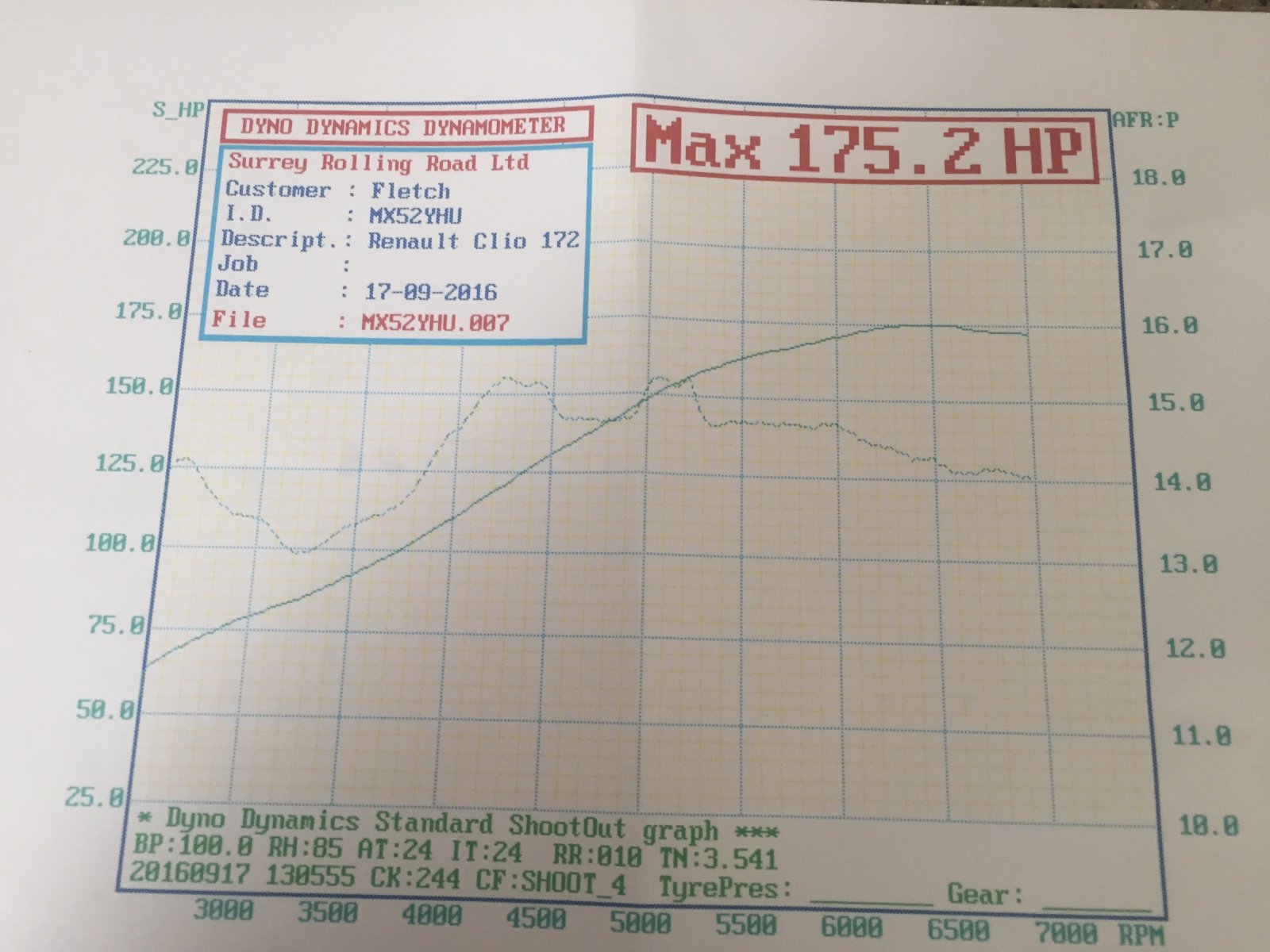 As above. Had the Clio 172 on Surrey Rolling road, a few weeks ago. Charlie stopped after two runs saying it was running very lean! Shame as it made good power.
The 172 has a ITG Maxogen and PMS race exhaust system fitted, and is running a RS tuner 98 ron map. I have just had a new coilpack, Ngk Spark plugs, red magnecor leads and genuine injectors fitted. People with more mechanically knowledge than me think it could be a faulty fuel pump the car is now on 157k!
Hopefully get it plugged into a CLIP soon, just wondering if anyone had a similar issue or any ideas.
Cheers Fletch.