Well this wasn't really planned….! Just been made redundant (f**k you oil industry) so the logical step was obviously to buy another car

Yes, this is ex ClioSport.net member Lukes old Clio 182.

Always admired the car during his ownership but when he came to sell, I didn't jump quick enough before it sold and regretted it.
A friend that bought it from Luke had to replace the timing belt and dephaser the day he got home with it, lost the love for it and sold it to my best mate who loved it and put on a new O2 sensor to remedy a slight misfire. I had a shot a few weeks ago going over Glenshee and fell in love with the car and had actually started looking around for a 182 of my own to modify over time. I asked for first refusal when my mate came to sell it and this occurred after a month of ownership (his new car to be revealed soon...) so I stepped in to take it off his hands.
Its got a few mods but nothing too drastic and all of decent quality/well informed choice.
Brembo high carbon front brake discs and pads.
New mintex rear disc and pads including abs rings and bearings (also replaced a slightly sticky caliper on the rear)
Braided brake lines
Front spacers
Rear hub spacers
Vmaxx coilovers
Geometry setup
T1r Toyo proxes tyres (to be changed…)
Genuine Speedline Turini wheels in gunmetal grey
Piper Cross filter with alloy bend and fat boy pipe locating filter behind the headlight.
Custom battery/air filter cover
Recently painted inlet and rocker cover to tidy up the bay.
Matched upper inlet manifold
RS stamped lower inlet
RS tuner remap
Piper stainless exhaust system (comes with decat but not currently fitted)
PMS short shifter (f**king awesome!!!)
Poly bushed dogbone mount
Sabelt Renault sport wheel with adaptive plate for cruise control to still be used.
Ph1 indicator stock with Horn
Blue speedo surround
Carbon Fibre washer blanks
Carbon Fibre fog light surrounds
Carbon Fibre mirror covers
Fake carbon wrap interior trim and hydro dipped speaker covers. (either going to swap for real carbon or paint these as I detest fake carbon)
Fusion upgraded speakers in all for corners
6 disc cd changer
Climate control and AC
Alcantara A pillars (going to try and expand the alcantara theme in my ownership)
Renault Sport carpet floor mats
Full Led interior lights, number plate bulbs, reverse lights and side lights
Xenon headlights with black surrounds
Chrome indicator bulbs front, side and rear
Trophy/V6 rear spoiler with shortened struts
S2000 short aerial
Fabia front Splitter
Whiteline rear anti-roll bar
Got it for the price of a well maintained standard car so I think I've got good value for money and it will save thousands by not having to add mods myself. I have missed having a focused drivers car since selling the DC2 and this is just what I needed and was well within budget.
Short term plans are to daily it, fit some decent tyres (Michelin PS3s I think given their performance on the DC2 and relatively low price, maybe PS4s) get rid of the BLUE SAMCO in the engine bay, lower the front seats to give me some more headroom (6'7") and drive it as much as possible. Longer term plan is to maybe hit up a few Scottish hillclimb Championship rounds but we shall see what happens, as that seems to be a very slippery slope….
Few pics from Lukes time with it and our Glenshee hoon a few weeks back. Will swing the SLR out and take some more I get a chance though.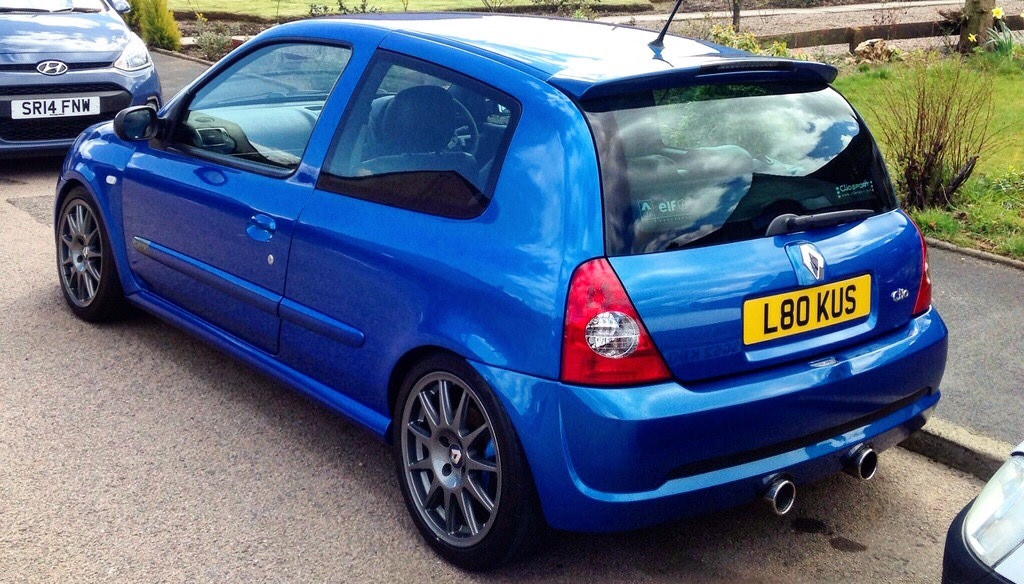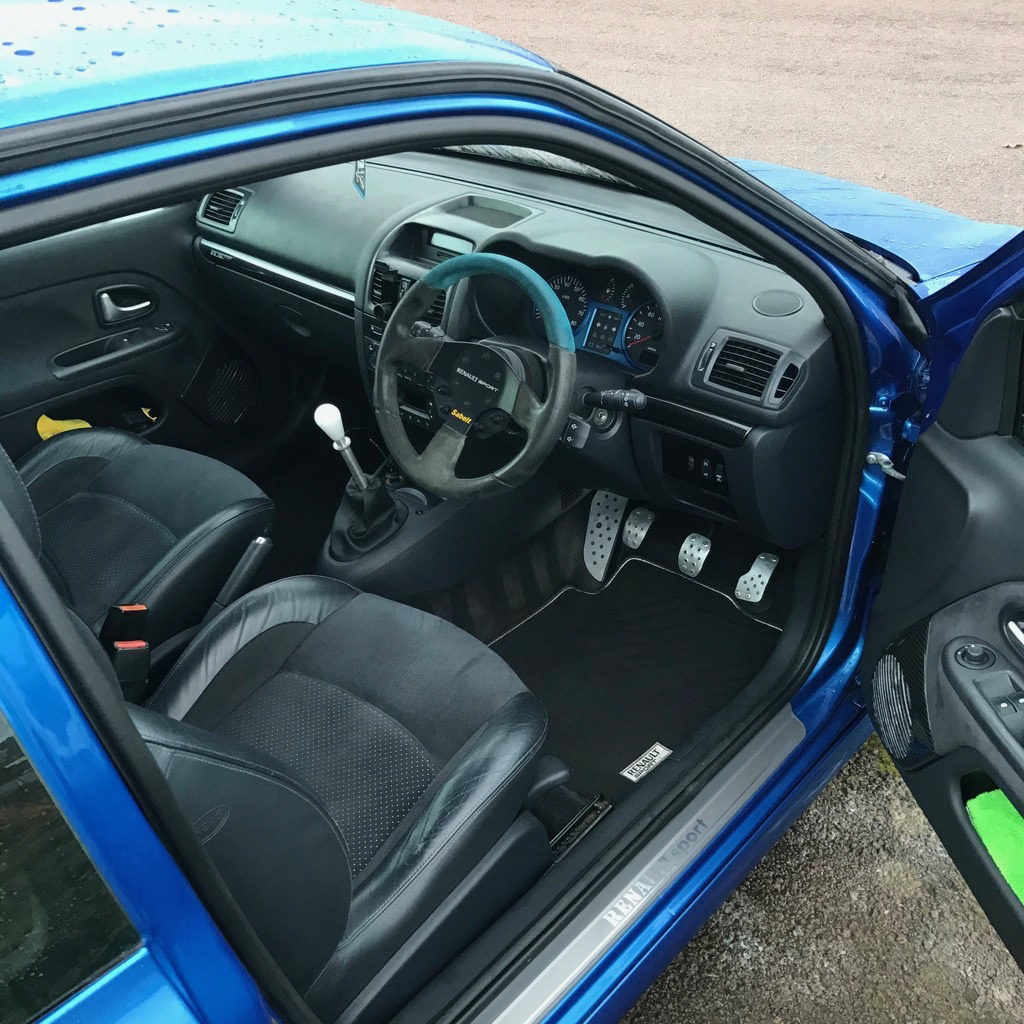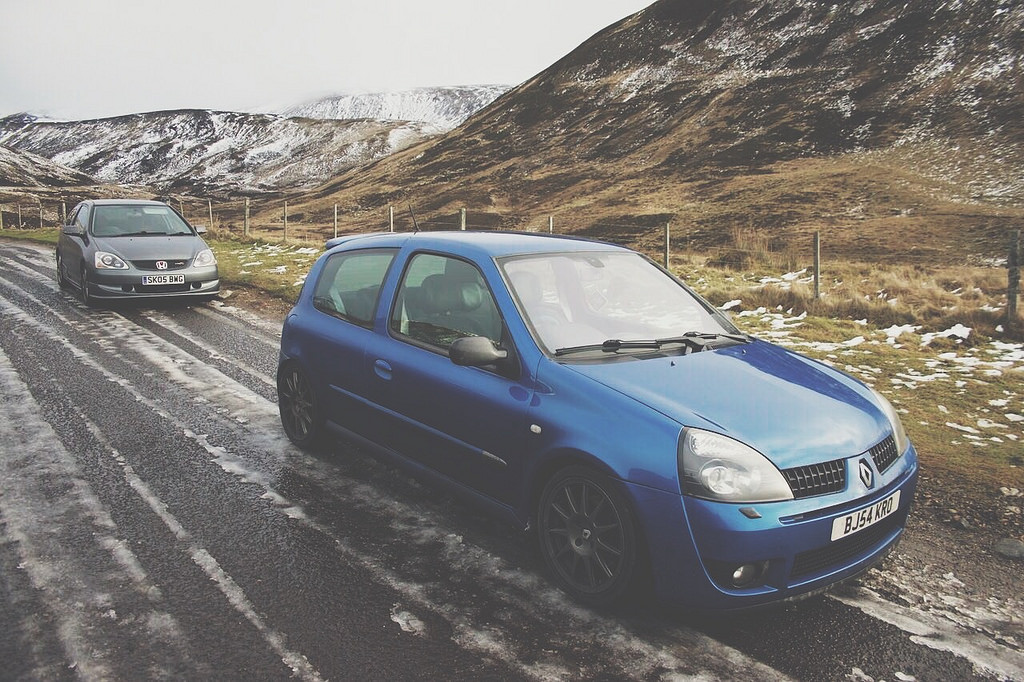 Anyone want to buy the EP3 Type R in the background of the final pic?