Ok so I decided to refurb my wheels… After a lot of deliberation and catching a glimpse of my car in a petrol station, I decided to go with silver wheels. Largely due to the way the silver in the dual optics goes with the silver in the wheels very well.
First off, had to take off all the wheels by myself and then fit some 13" steelies. This was a seriously long task to do totally alone, especially when not feeling to well.
So after giving the wheels a mega wash, (no pics of this it was cold and I was wet) here they stood in the garage, looking very shiny and making me not want to go ahead with the whole thing.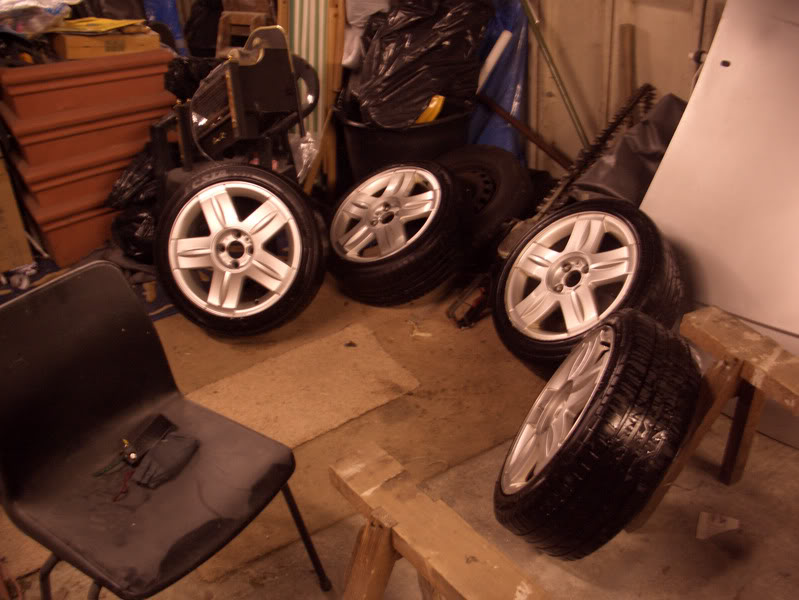 So I removed the kerbing from the two that had some damage with some very rough paper and then gradually worked the marks out with finer grits. Then sanded the whole lot down with an 800 grit, again a time consuming process, but I hope it'll be worth it. Finally I used gaffa tape and some news paper to cover the tyres.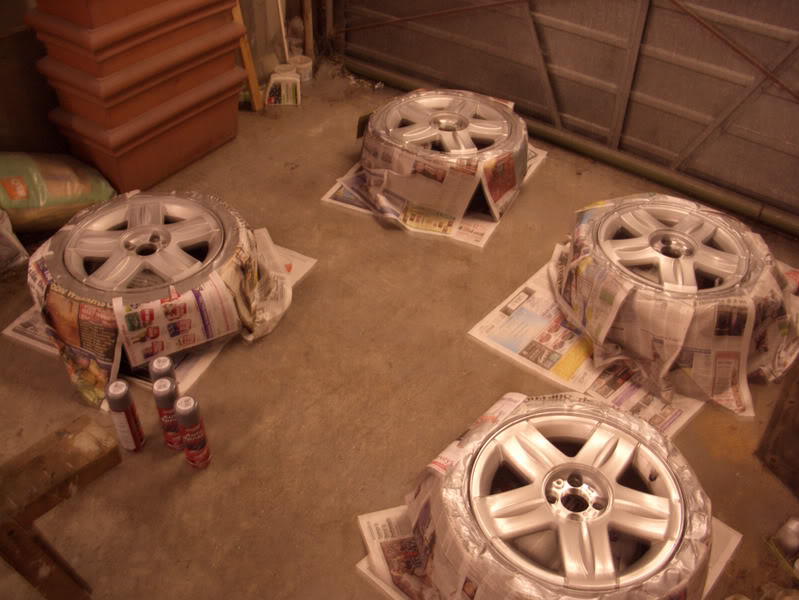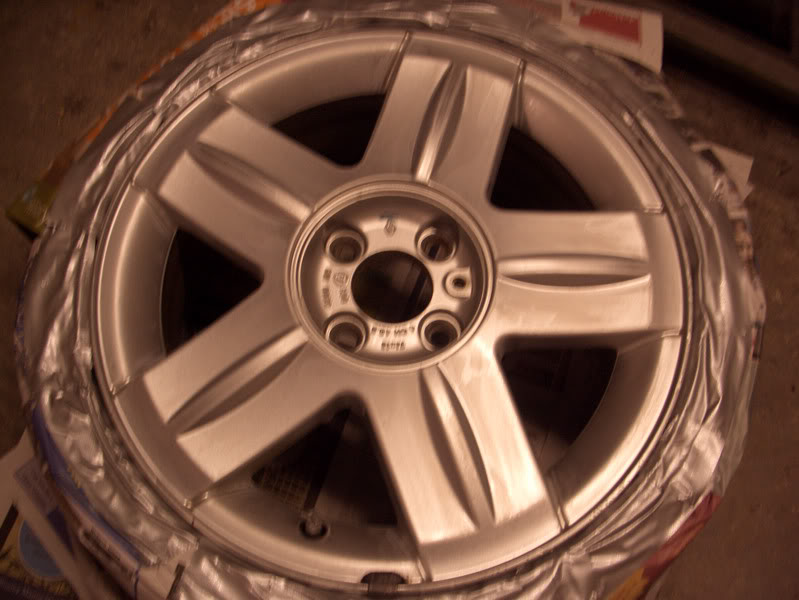 Then I set up my super awesome, expensive, dryer. (yes it's an old electric fire)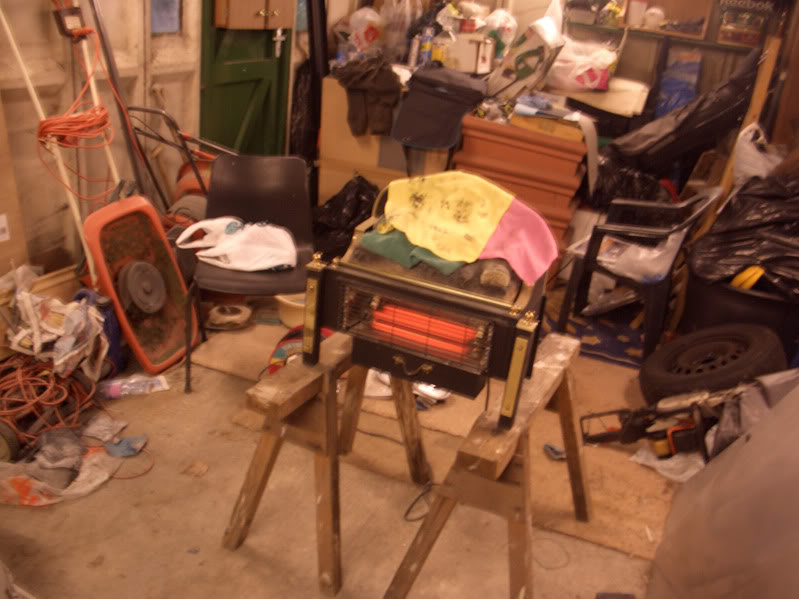 I primed up all 4 wheels, but one of them for some reason had some bad bubbling, and where the lacquer underneath was awful it gave a bad result. I also totally forgot to do the centre caps… doh!
Fine one
Bad one
Unfortunately this set me back a day, So I rubbed the bad wheel back and checked the other for any imperfections, and then re-sprayed the bad one. All four were now good….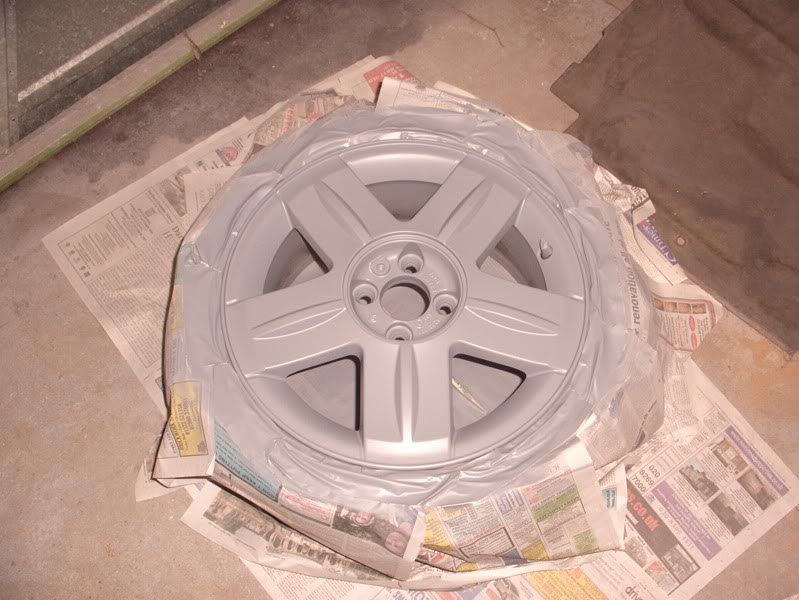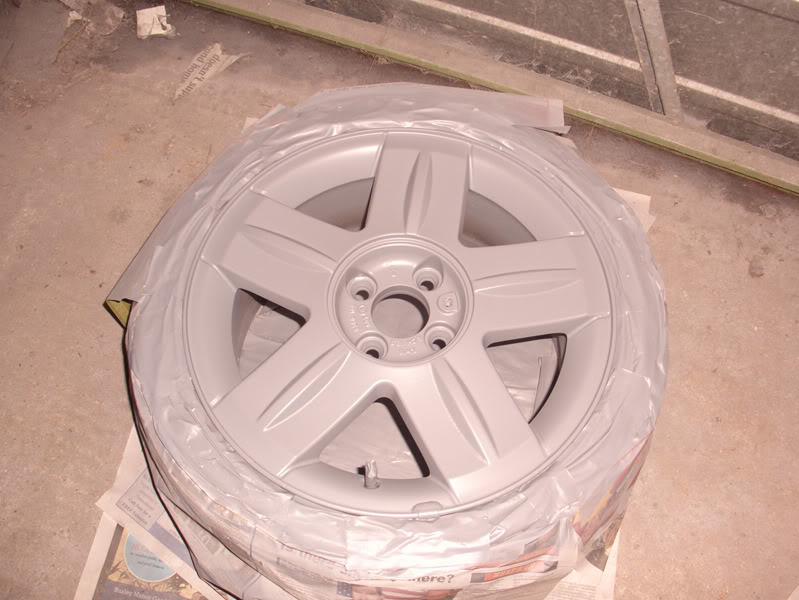 Whilst I was at it I decided to rub down and prime up the centre caps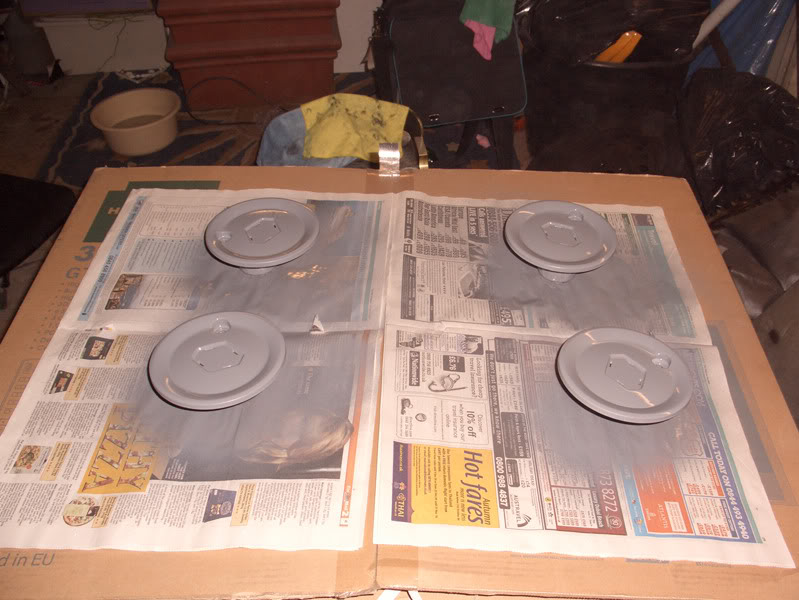 So now I decided to paint the wheels in a lovely Simonez bright silver alloy wheel paint, the covering of this stuff out the can was amazing and I was really impressed with the finish, unfortunately at this stage I totally forgot to take pictures, which is a real bummer but I'll get to that in a minute.
So after letting the paint dry for a day I applied liberal amounts of lacquer to the wheels and centre caps, at this point I c**ked up, put too much lacquer on one centre cap and got some serious run-age. So this had I had to wait for this to dry and go through the whole process again as I sanded it back to far when trying to correct my mistake (kill me)
Now the wheels look like this: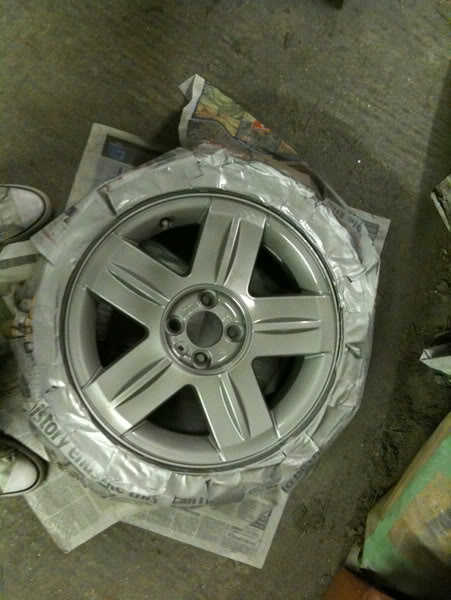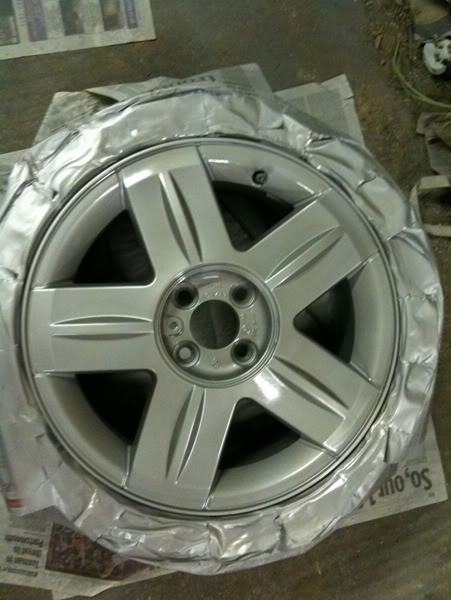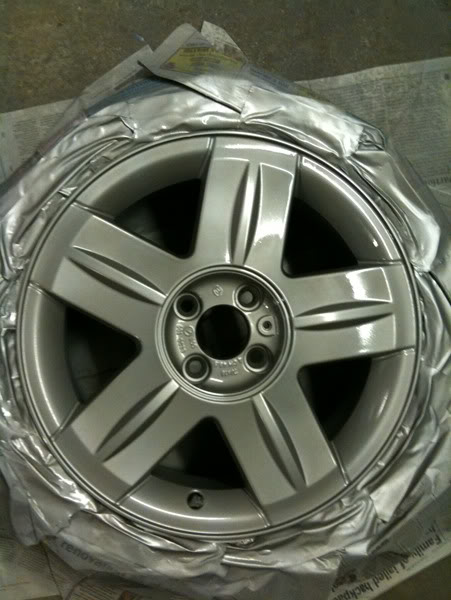 I wish I had taken pictures before as they were a serious amount lighter than this, and the lacquer has made them VERY dark. Fortunately I'm quite keen on the colour anyways, but I do wish they were the initial colour of the paint. (A lovely, VERY bright silver)
These will be fitted along with lowering springs (finally) this week. w00p