Kinda new to the forum but after reading a lot of the content on here I thought I may as well give it a go! I'm kind of starting the thread after doing quite a bit of the work myself so bare with me
So a bit of info on the car; it's a 2002(52) 1.2 16v Gris boreal 'expression' trim spec. The car came from my brother after he'd had it for 3 years prior. Paint work was and still is in very good condition. We bought the car on around 25,000 miles! And my brother took it up to a touch under 60,000 by the time he'd finished with it. In terms of mods it came almost as standard as it gets. Only differences were uprated speakers, pioneer sub and head unit and a false floor in the boot.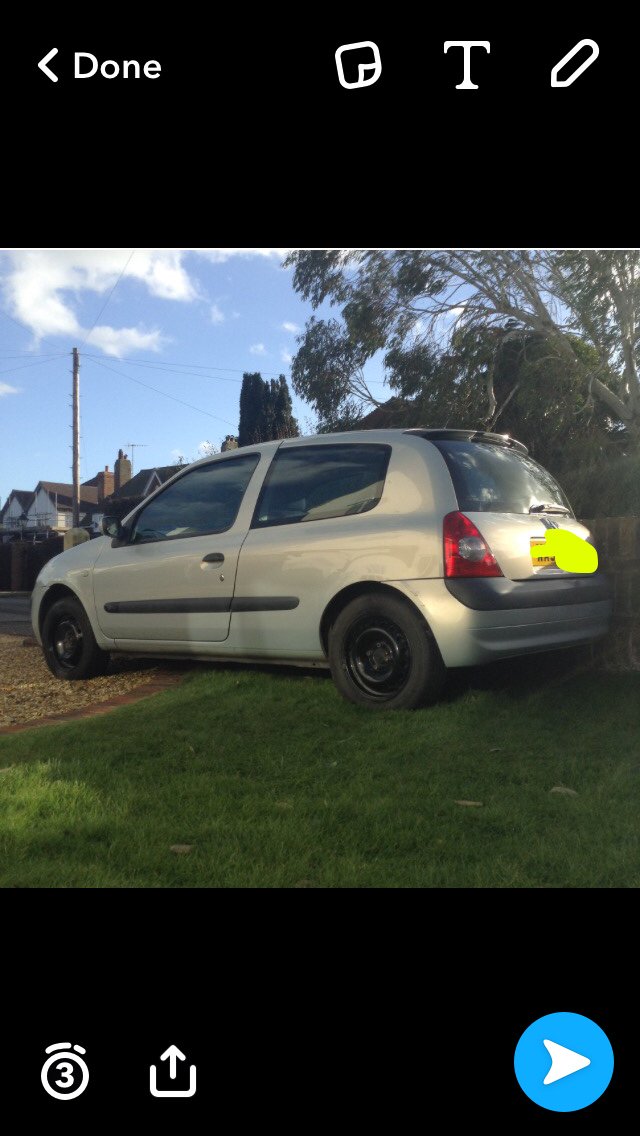 So as soon as I got the car I wanted to make a few changes. The main changes were colour coding, sport grille and lowering the car.
The first and cheapest of the lot to do was colour coding the side strips. The paint code (MV632) converts to platinum grey in halfrauds so I bought a couple cans of that, multi grit sand paper and plastic primer. The texture on the plastic was a b**ch to get off and took a good evening of work. I then followed on with the steps of spraying them. Anyone that owns a gris boreal clip will know it's a dreadful colour to try and match up as it has a lot of colours mixed in. I was quite happy with the colour match on the strips in the end and look a good match in most lights.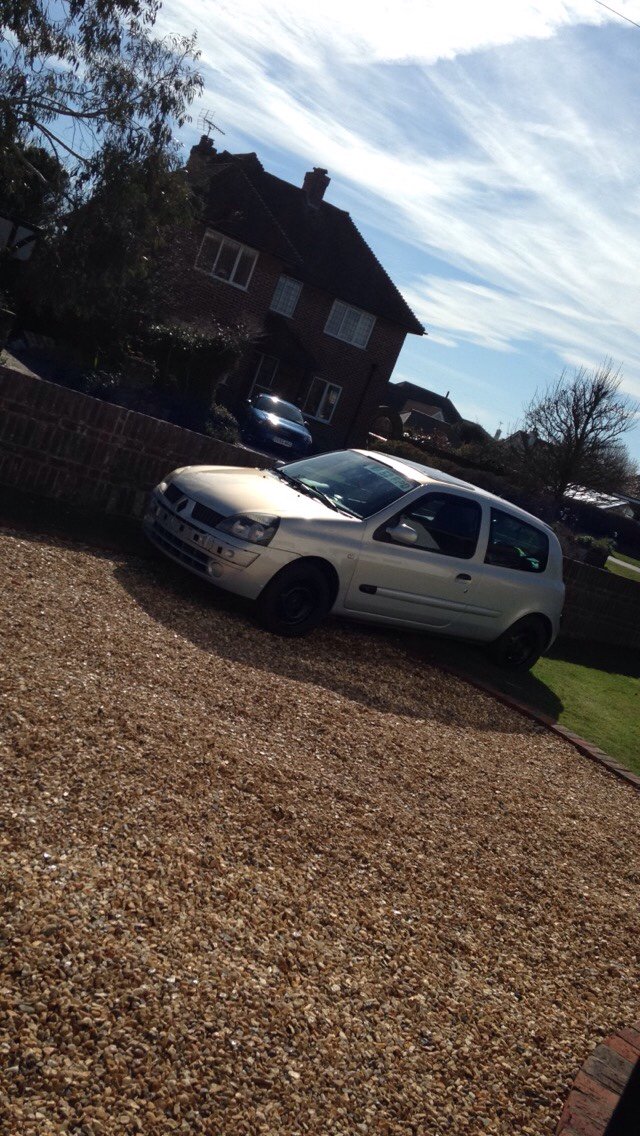 I then went on to spend quite a bit of money... Ordered a sport grille brand new from amazon (around £70), then went to ktec and ordered up a set of heko wind deflectors and some eibach springs (-40mm I believe). It all arrived at the same time and I got the grille and wind deflectors fitted pretty easily. The difference the grille makes to how the front end looks is pretty good imo and the wind deflectors make it look a little more sporty so I was happy
Now, the springs came but in my excitement when ordering them I hadn't really considered insurance too hard :/. I'm a 17 year old lad with nothing good to my name in an insurers eyes and therefore an opportunity to squeeze every last penny from me. Basically id be looking at 2500-3000 with springs insured. So I now have a new set of eibachs under my bed looking sorry for themselves.
As you might have noticed the car had steel wheels on it that my brother had gloss blacked to tidy it up. I decided to source some 172 or 182 wheels for cheap on eBay. After a bit of looking and losing I found a set of 172 16" wheels in decent enough condition on eBay and managed to get 5 for 50 quid!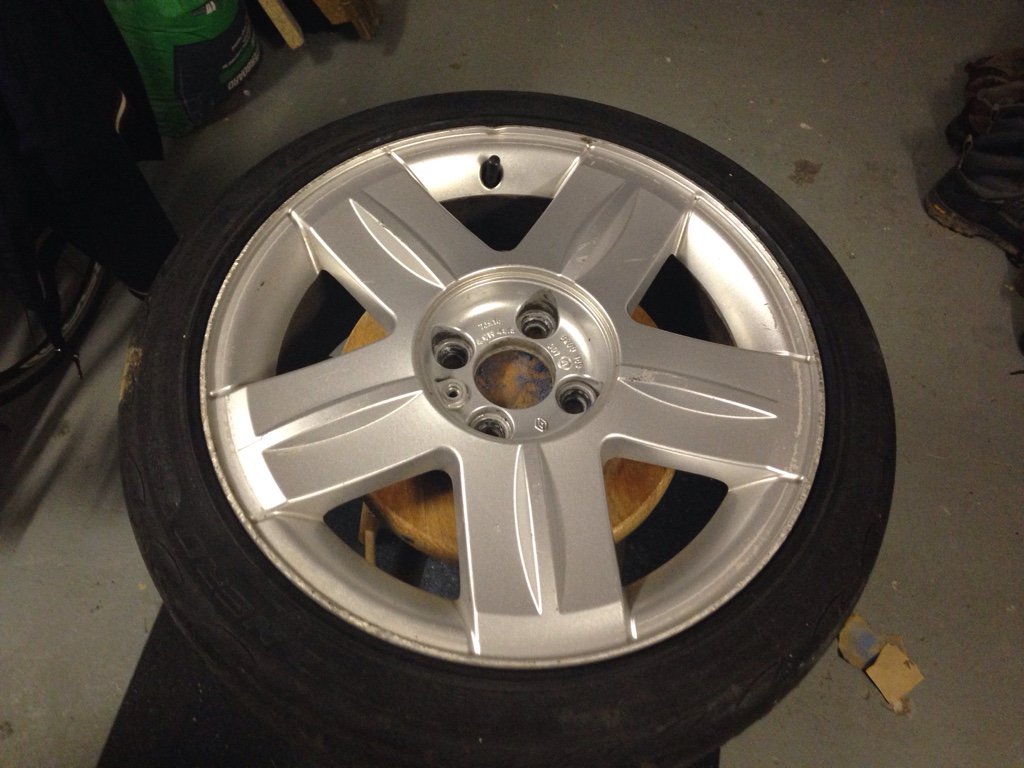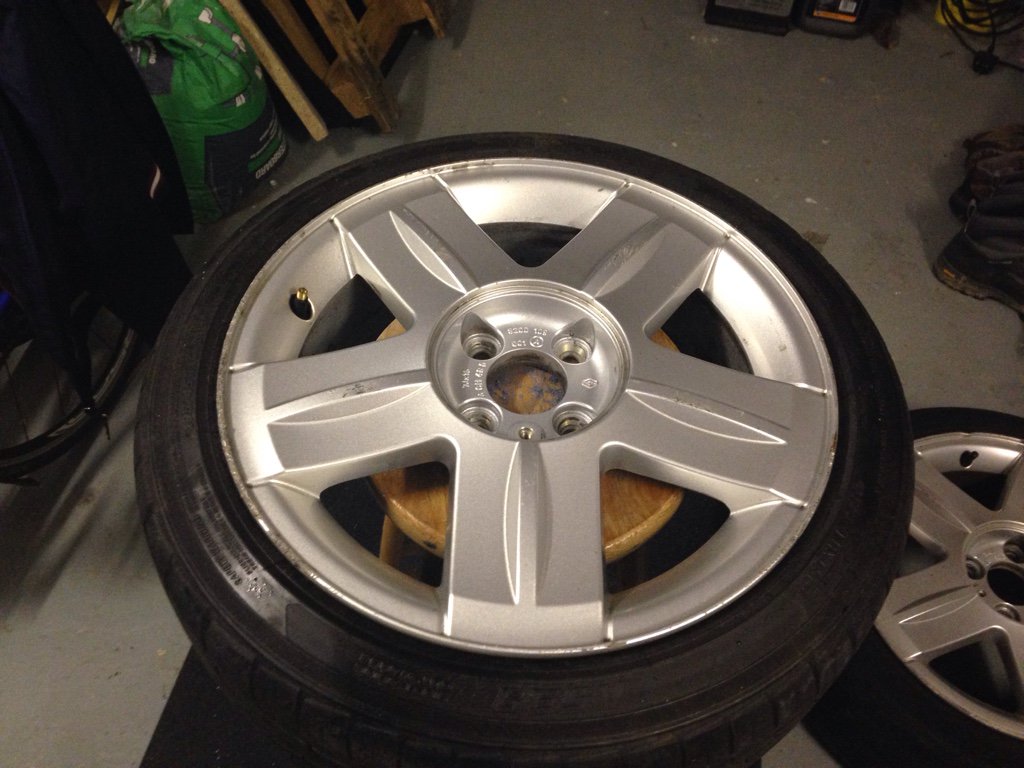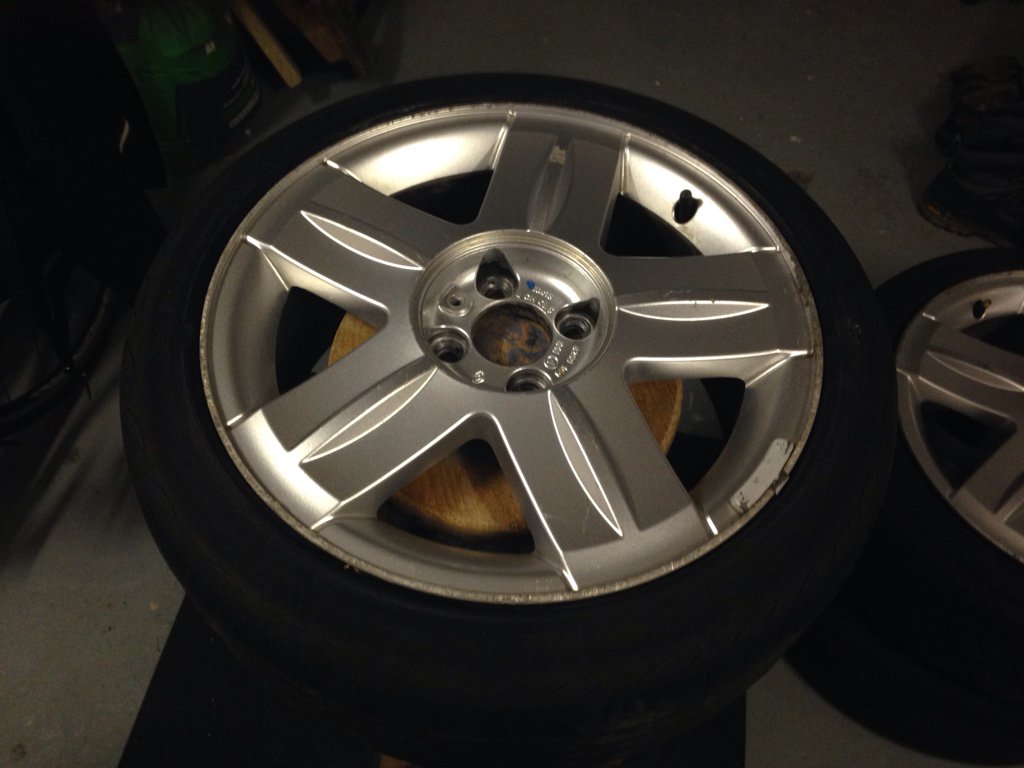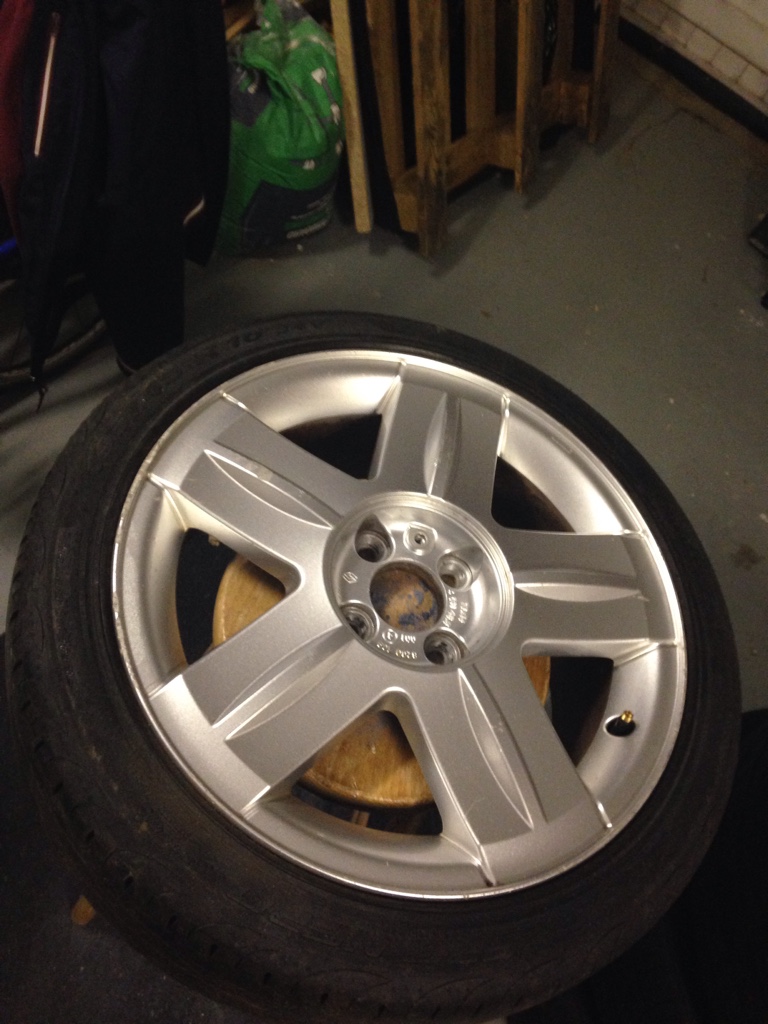 They arrived in a few days and I booked them in for a new set of rubber (hankooks) for around 250 quid
. I test fitted them onto the car but decided the alloy colour really didn't suit the colour of my car so I wanted a quick refurb and respray. This one definitely one of the best choices on the car! I got my brothers mate who works in a spray shop to do them for me in a gun metal grey and this is how they came back to me a few days later, 100 quid well spent!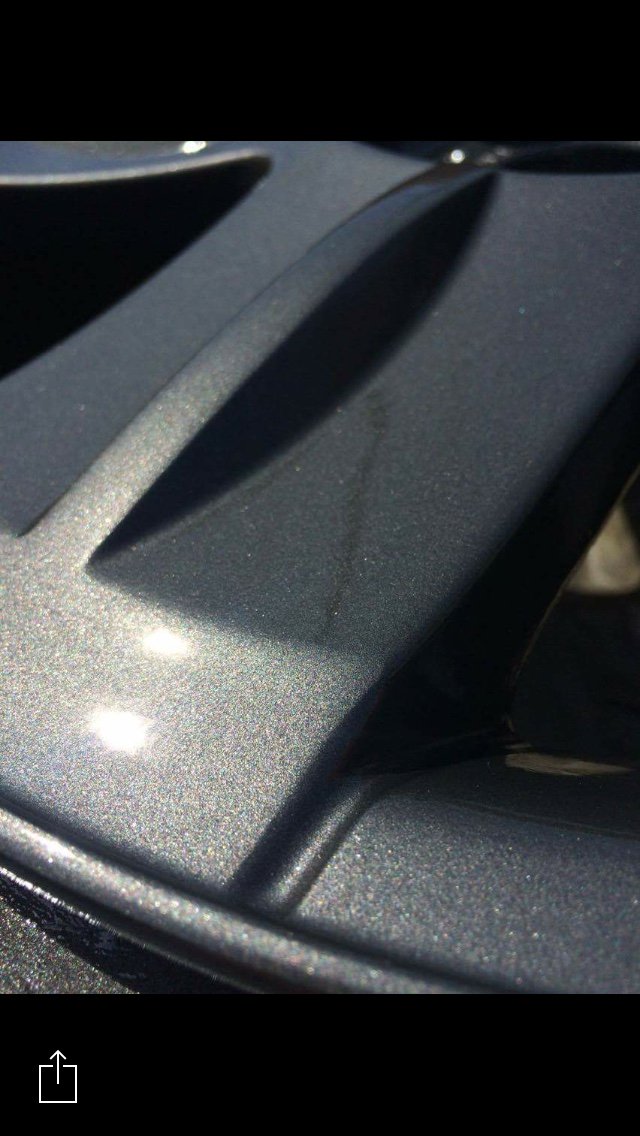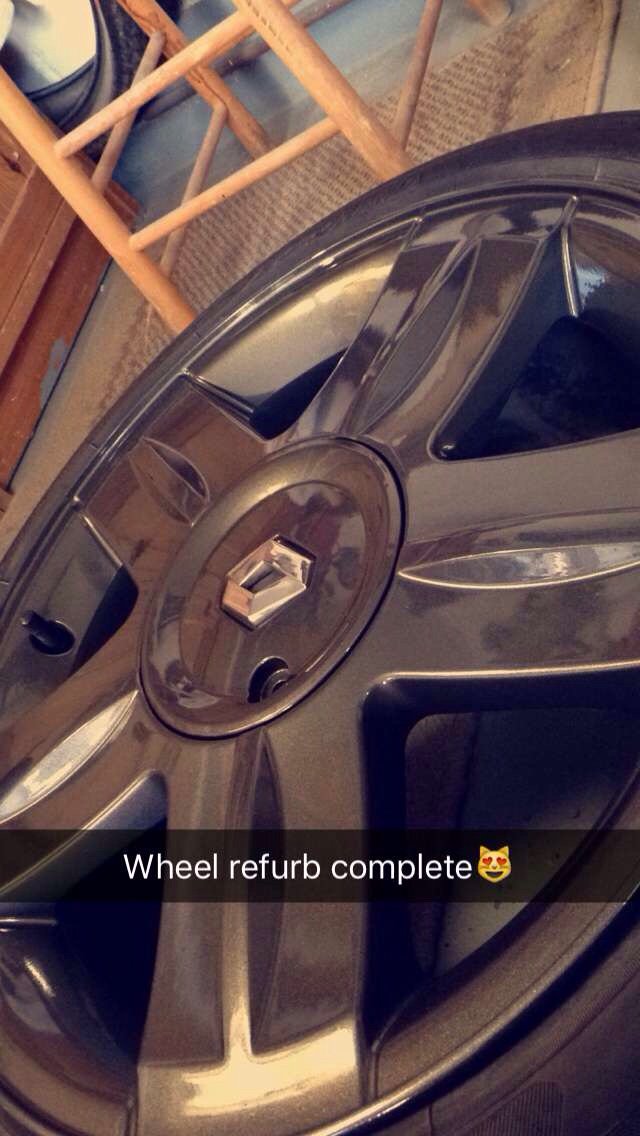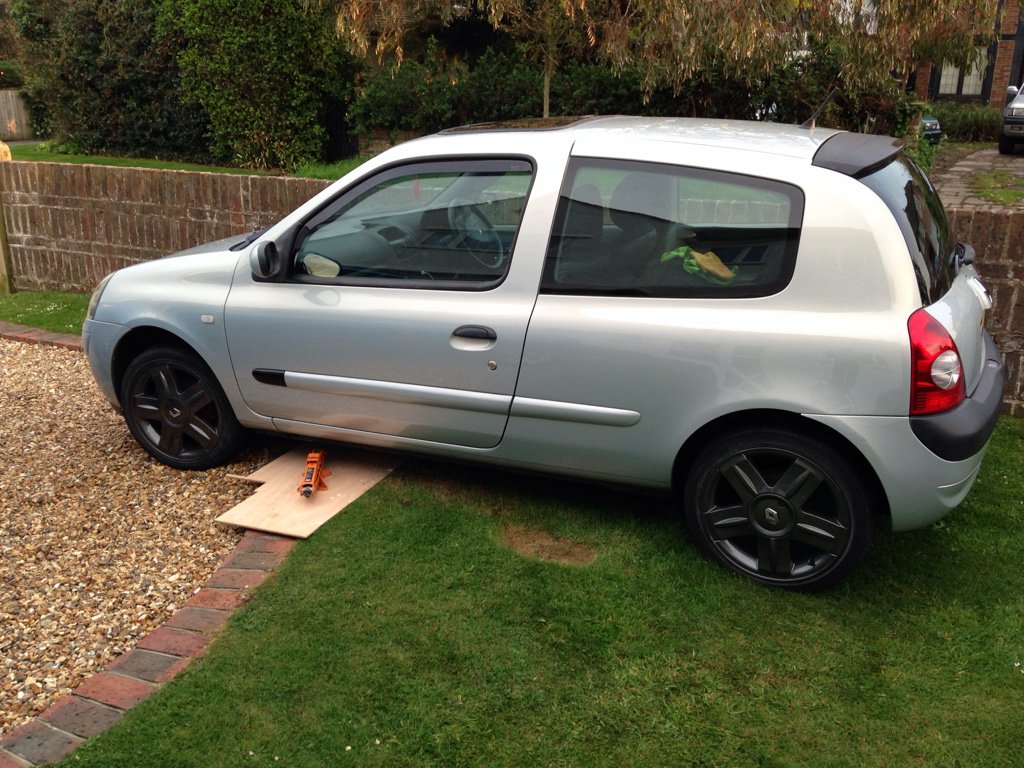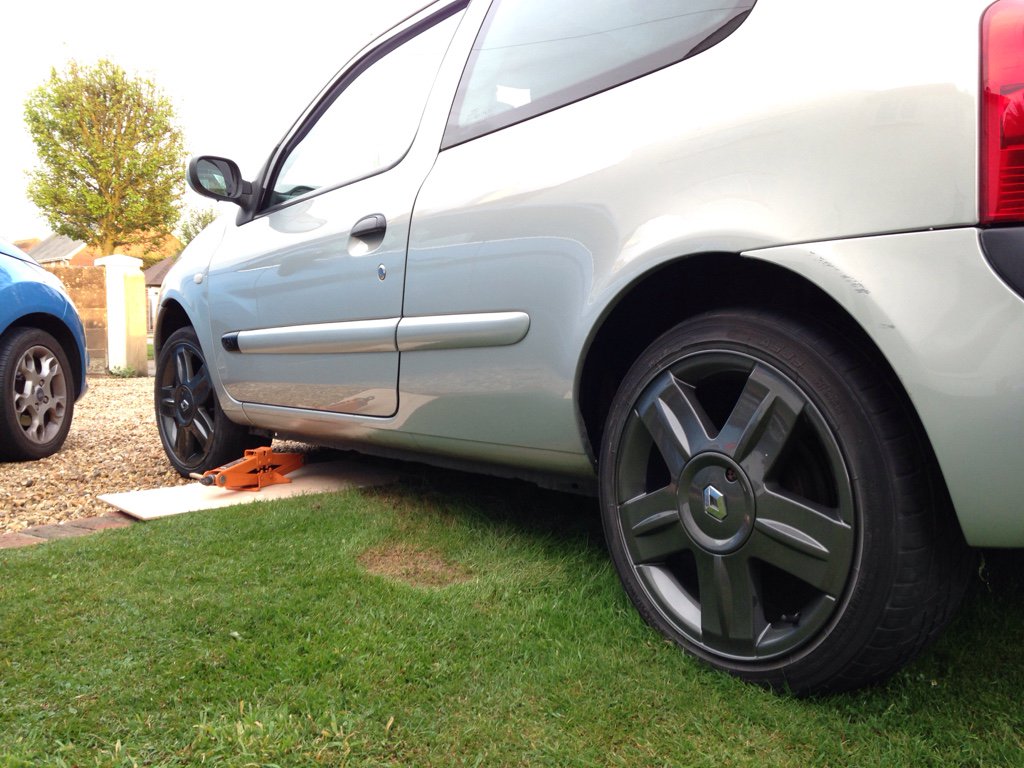 Next thing I wanted to sort was the lights. As everyone on this forum with a Clio will know the plastic on the headlights goes dreadful and yellow after a while. I tried a cleaning kit from Ktec which worked okay but wasn't the finish I wanted. So I found compete new units on eBay for about £70. Fitting these was alright apart from having to remove the front bumper which had never been done on the car so the screws were rather rusty, took about 3-4 hours in total but the difference was amazing! I also got some satin black spray paint and did the front bumper strips so stop them going faded and I think it made it look better.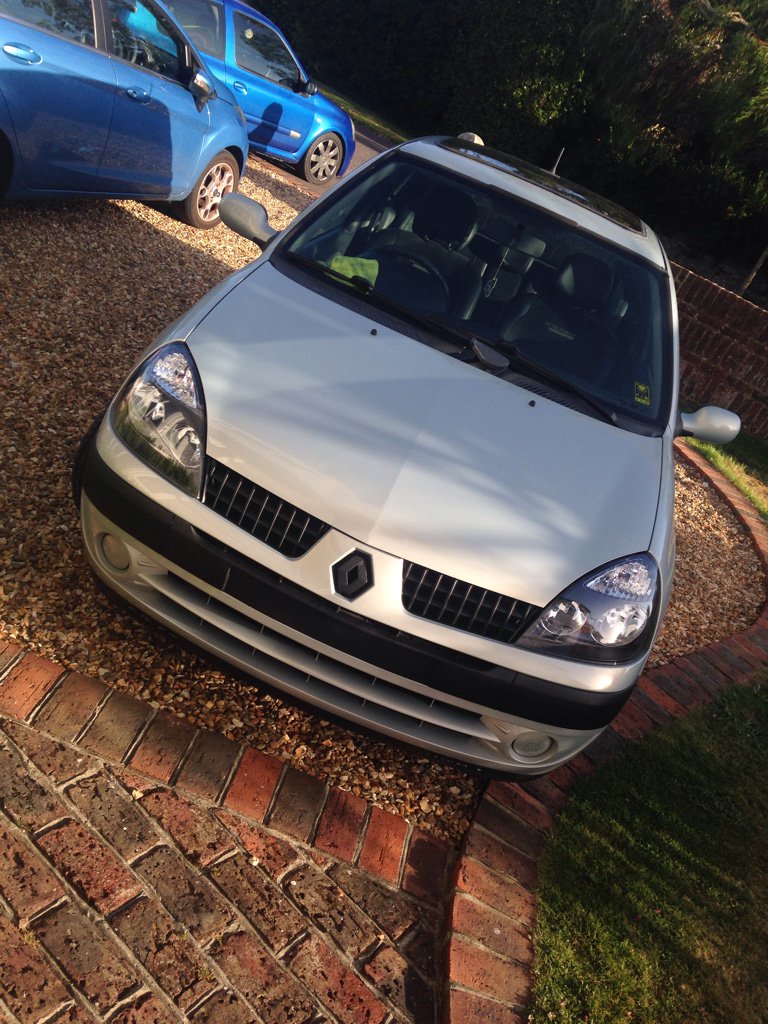 One of the bits I hated about the Clio was the interior. Reminded of old school trips in 50 year old buses. So I sourced a Clio sport interior on the forum selling part and went up to Essex to collect it. 100 quid for literally everything inside the car, another bargain!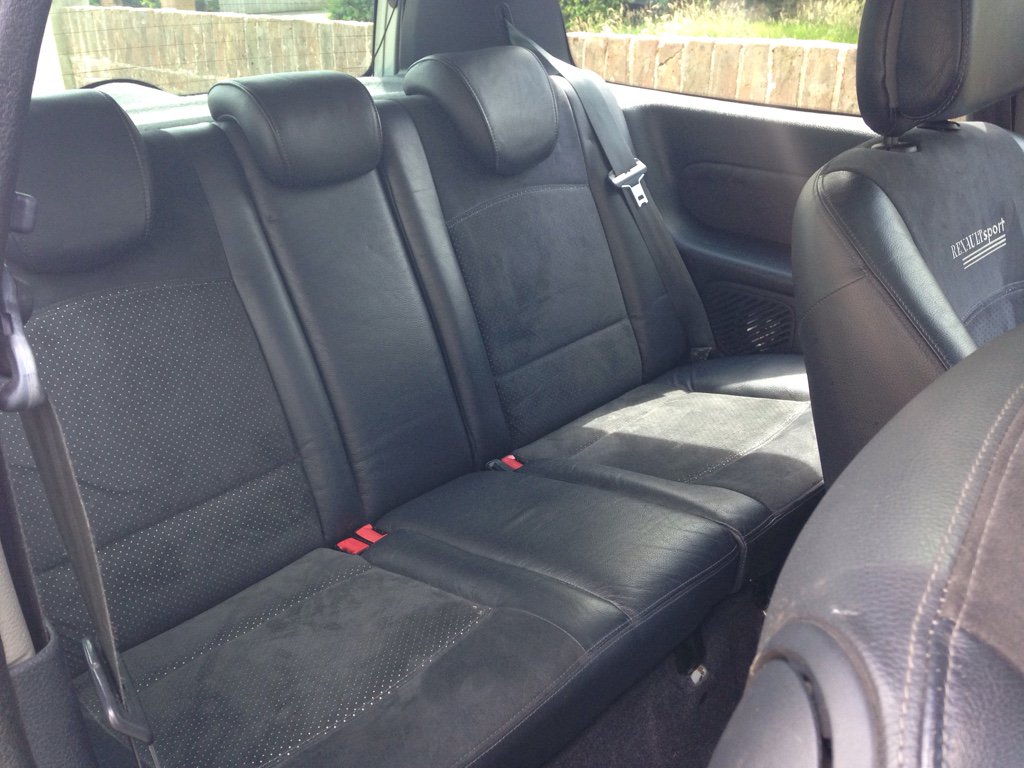 Fitted most of it now bar one door card that's giving me a headache because of those little popper clips. It's all in good condition kind of relative to its age really but I'm very happy with the difference it's made to the quality side of the interior
.
I've been trying to collect photos throughout the project and I'll add a few more when I've given it a clean up.
In the end id like to have a sport rep (bumpers, lowered etc) and I'm sure I'll do that in time.
More than welcome to give me any things you think would improve it etc. Hope there a few bits that other people with non sports can pick up on and try themselves!
Sent from my iPhone using Tapatalk