So as the title suggests, this is more of a progress thread than a project thread as i'm not planning to fit a twin turbo or flux capacitor or anything, just a few changes along the way and it's always nice to keep everything in the same place :up:
So where to begin!? Well, this is my first Renault, my first French car full stop actually so please forgive any stupid comments or questions I may make along the way (
that said, does anyone know what the name of the colour of my car is please?
:grin:🙈) Anyway, skip forward to April 2016 and I decided to sell my Cosmic Grey EP3 Civic Type-R for something different although i'd pretty much made up my mind I was going to get a 182! I nearly bought a Black/Gold 182 with Recaro's and Turini's etc about three years ago but it sold before I could view it so thought this time, i'm having one! Luckily, I sold the Civic in around five days and also around that time I heard that a local car of interest might come up for sale for the right money. You know how it is locally, friend of a friend bla bla! The car in question was a blue Full Fat 182 that had been enthusiast owned for just over four years, with good history, subtle mods and only around 70,000 miles. It also had the all important belts and de-phaser done not long ago.
The modifications on the car are;
Cook sport springs
16mm hubcentric spacers
Stainless steel cat-back exhaust (make unknown)
Long story short, I bought the car as it was the colour I wanted and looked and handled great! As I type this I only got the car on Thursday evening so only drove it properly for the first time today due to work etc but have taken some fresh photos this morning.
So, this is the 182 as I got it;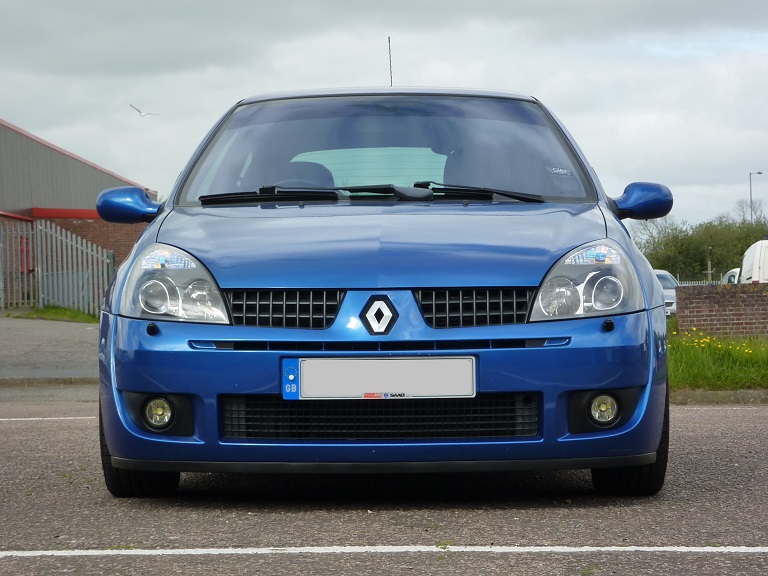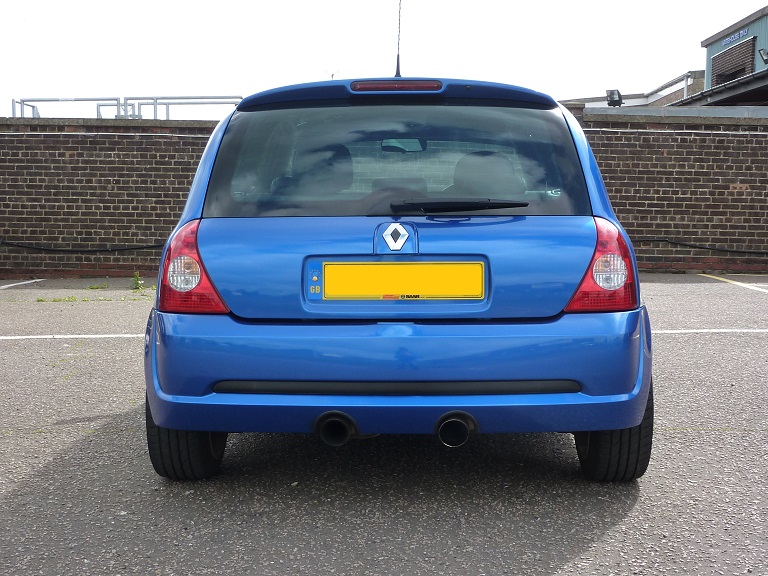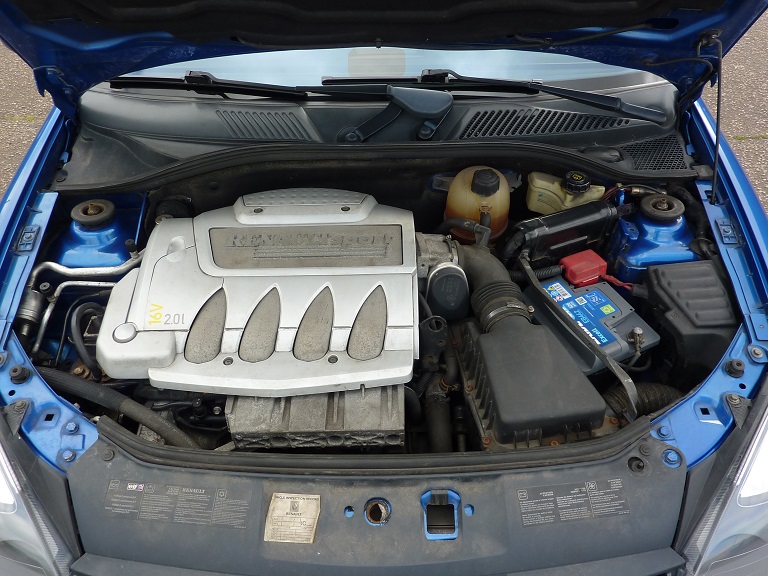 The interior is in great shape as you'd expect for the mileage, just has a metal foot rest that will be coming out soon as not to my taste. One BIG bonus is that it recently had a steering wheel restoration, I believe from snappy? Looks awesome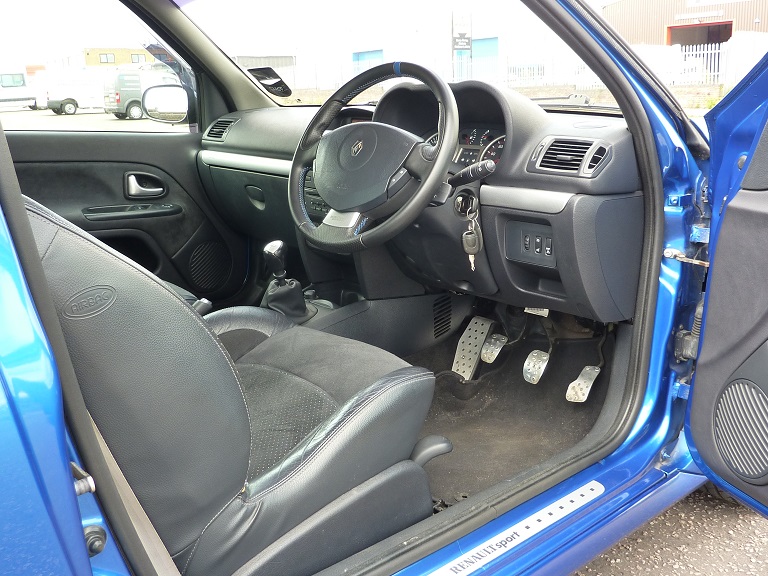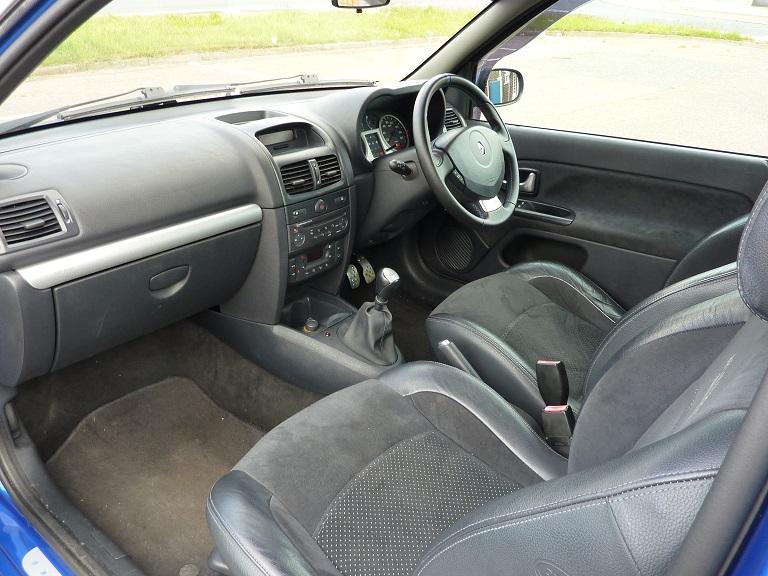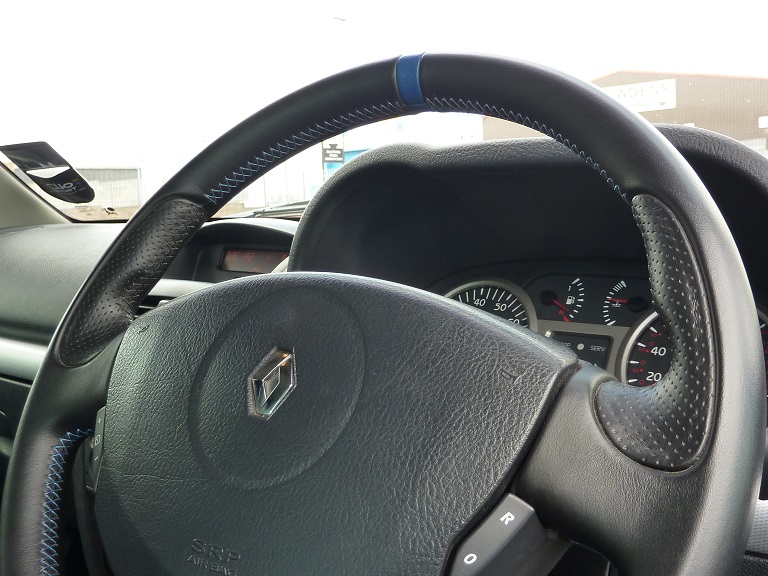 The sun strip isn't quite to my taste as it's quite big so may come off at some point but all in good time as it's only window tint;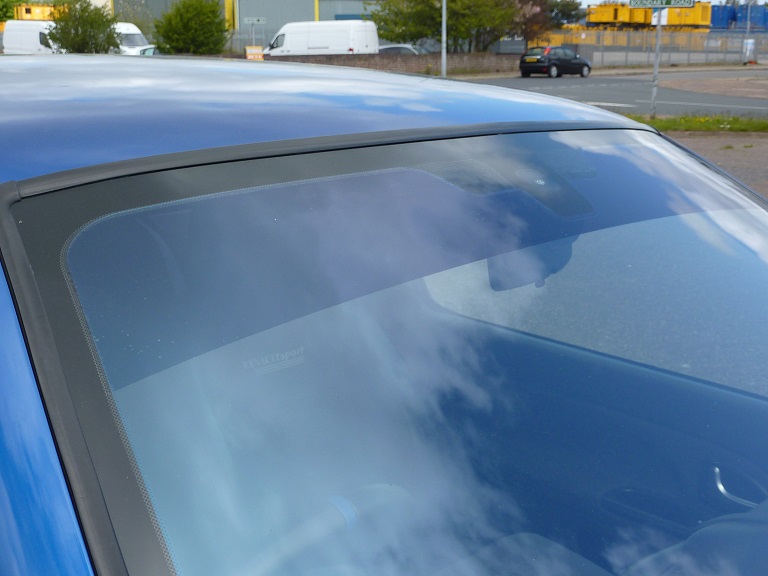 The wheels are all in great condition too as were recently re-furbished in silver;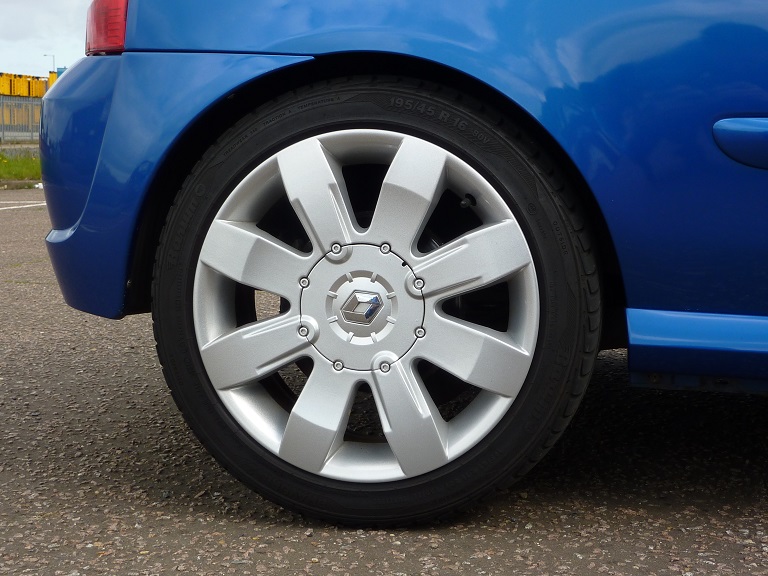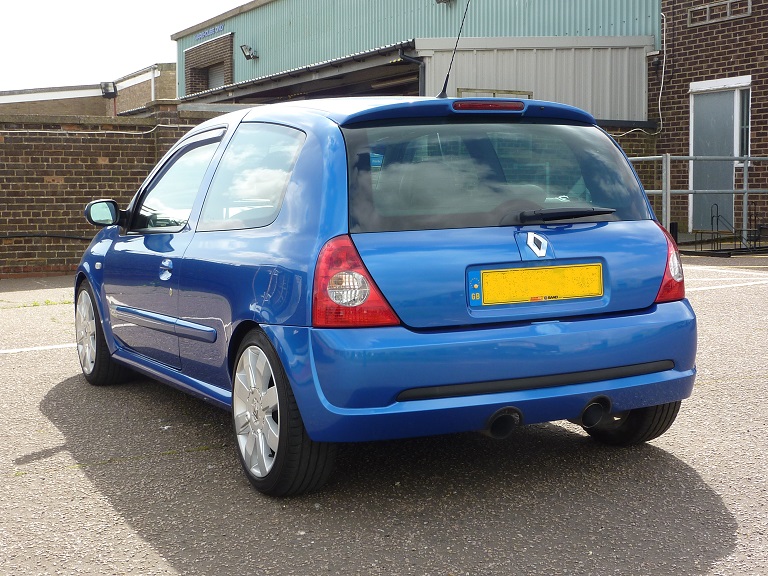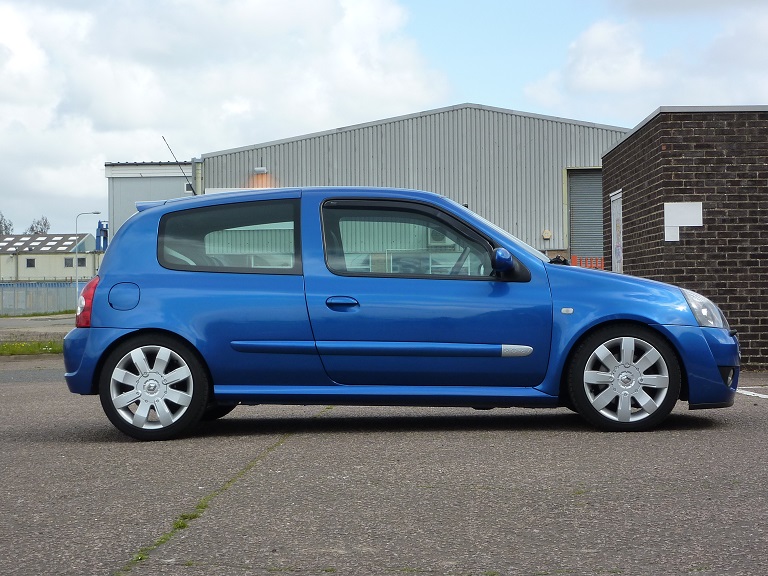 After getting a few random photos, I went to the local Renault dealer this morning to sort out a few bits. These included having some new number plates made up with the dealer logo and without the GB, a full mat set, 'Renault' 'Sport' and 'Clio' bootlid badges and a couple of other small bits. It's all on order but did walk out with the number plates and these;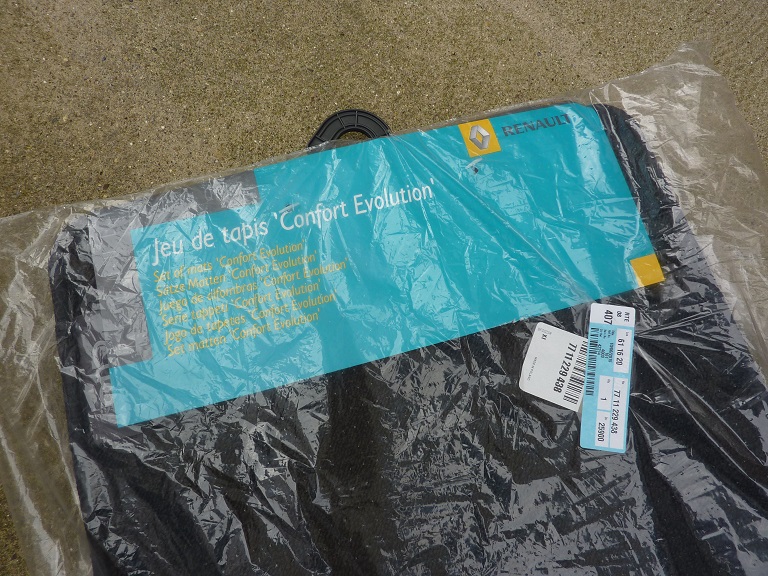 Also thought it would be rude not to take some photos while there :up:
(I took the number plates off so that they could use them as a template to drill the new ones so that they fit ok!)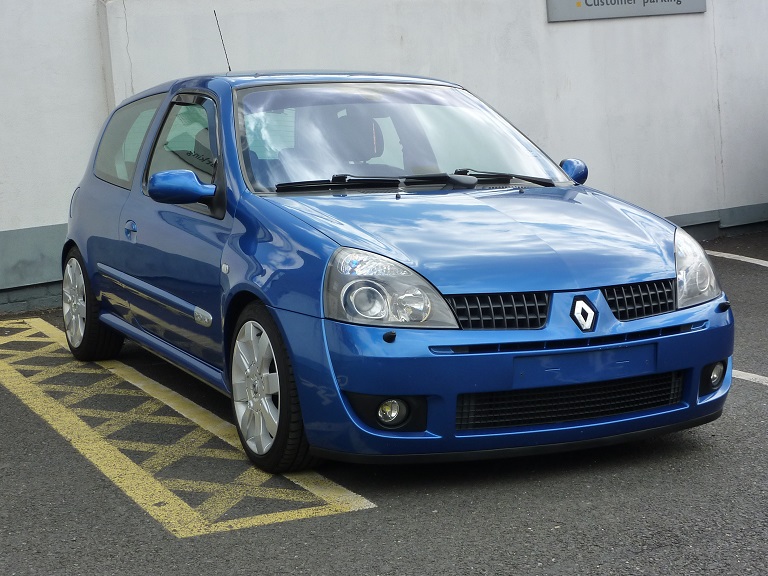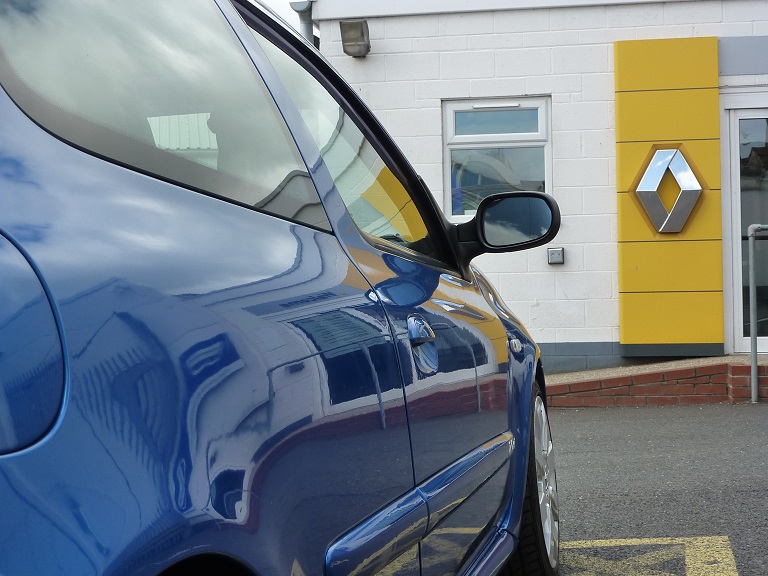 .......... and on the way home from it's first run out, FUEL TIME! Was nearly on the red so gave it a full tank of V-Power. Let's see how long this lasts!!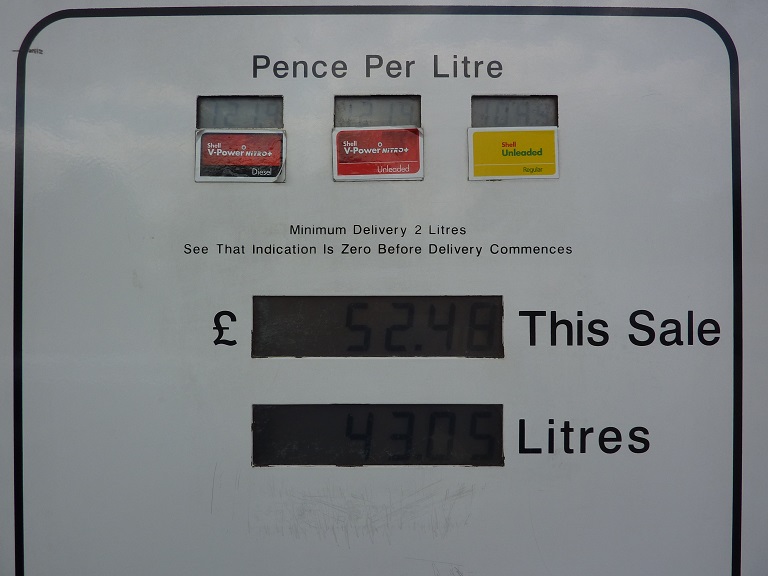 So the future plans so far are quite simple, just Turini's, a new stainless exhaust (probably miltek) and a K&N panel filter. I'm sure plans will chop and change over time though........... the mats will be going in very soon and as soon as the boot lid badges are in, will be looking forward to putting them on as i'm not so keen on the de-badged look myself, I like my cars looking more OEM+
Oh and the CD player has a CD stuck in it so may have to change that lol!
Thanks for reading so far!