Hi all
I recently purchased my first 182, and after doing a bit of digging I have found an old build thread. It's always nice to see that a car you've bought has been looked after...
https://www.cliosport.net/threads/conors-arctic-blue-182ff.658006/
First of all, I'm relatively new to all this grip type stuff. I've always primarily been into RWD, and have owned a selection of drift cars over the years. Currently I have an is200, and whilst it's not the fastest it definitely has a decent chassis, and is so rewarding to drift as it takes a lot of effort, being so underpowered.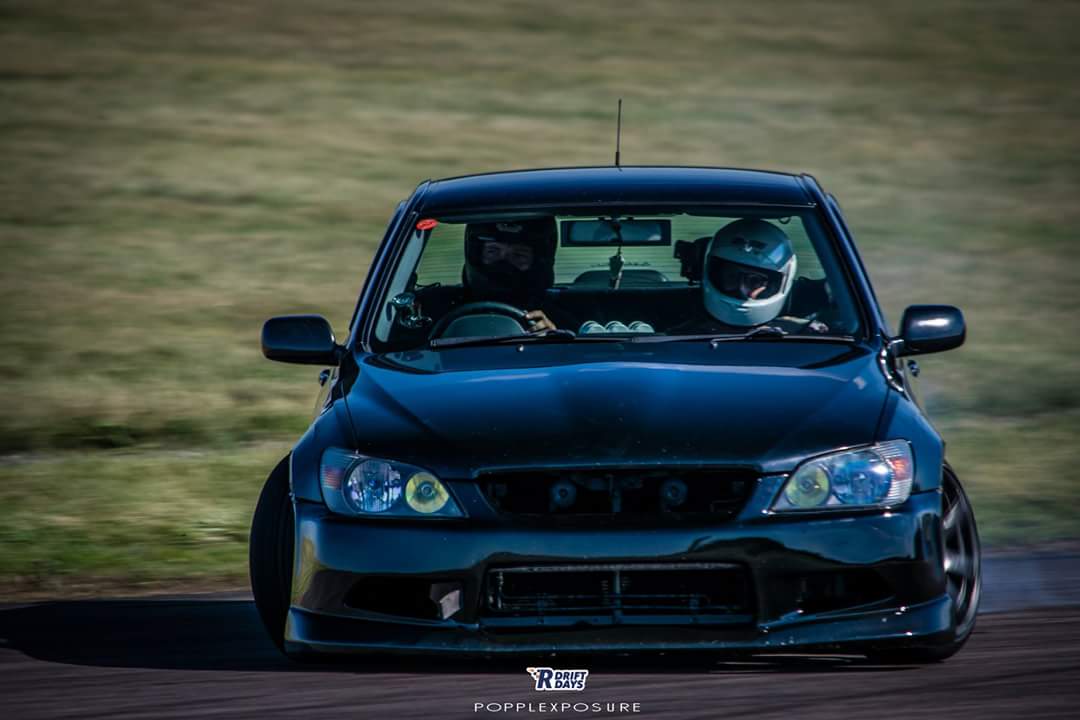 Having had a couple of less than sensible daily drivers, namely a GS300 and an LS400 (you may see a pattern start to appear with regards to my preferred car brands), I decided to get something a little smaller and more fun to drive, rather than big and boaty and sub 20mpg like the last few.
I sold my beloved GS300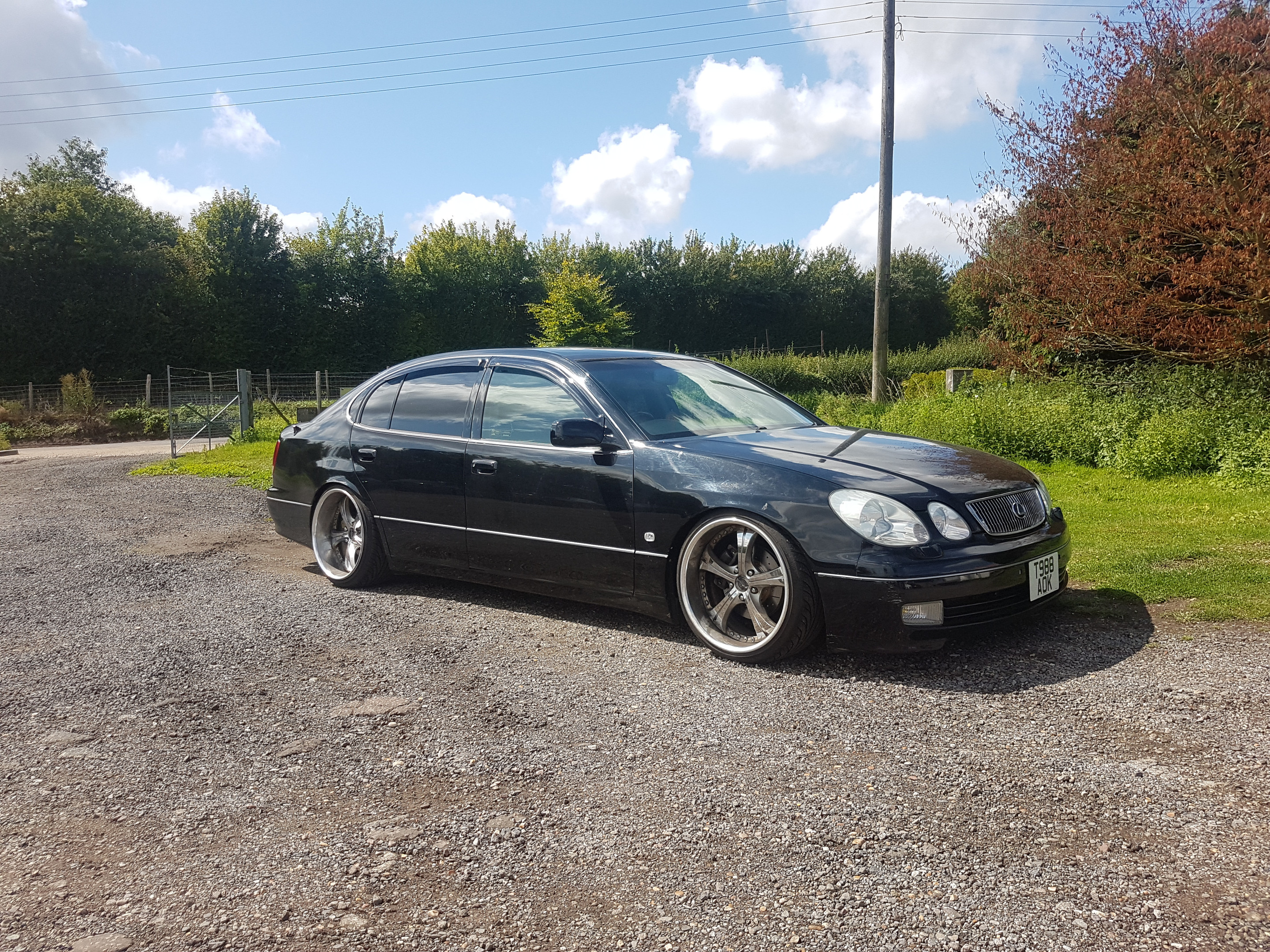 and set about finding the right car. I looked at a few local 182s, but they were all over budget and required more work than I was prepared to pay for, as well as a couple of them having some pretty suspicious belt/dephaser "history".
I found the right car hiding down in Plymouth, and arranged for it to be collected. We got it home, and 2 days before our annual Nürburgring/Spa trip, me and my mates set to work making sure the car was fit to make the journey, and survive a couple of laps of the Nordschliefe.
We fitted:
-Black powerflex upper engine mount insert
-Black powerflex dogbone mount bushes
-Brembo Max HC grooved front discs
-EBC Redstuff front pads
-Genuine renault oil filter
-Miller Nanodrive 5w40
-Smaller steering wheel on quick release
The drive was fairly uneventful, apart from the slight grinding noise that I noticed when boarding the ferry to France.
After checking the brakes out, we noticed the rear pads were toast. The one thing we didn't check the day before.
One trip to the renault dealership in Dunkirk and some broken Franglais later, and my pockets are €53 lighter. We changed the pads in a services carpark, and continued on our way.
The first few laps around the nordschliefe were pretty tentative as if only owned the car for a few days, but once I'd settled in I had an awesome time. These cars are so capable!
Spotted a couple of nice 172/182s at the ring too, but didn't get a chance to snap any photos.
Last year in the LS400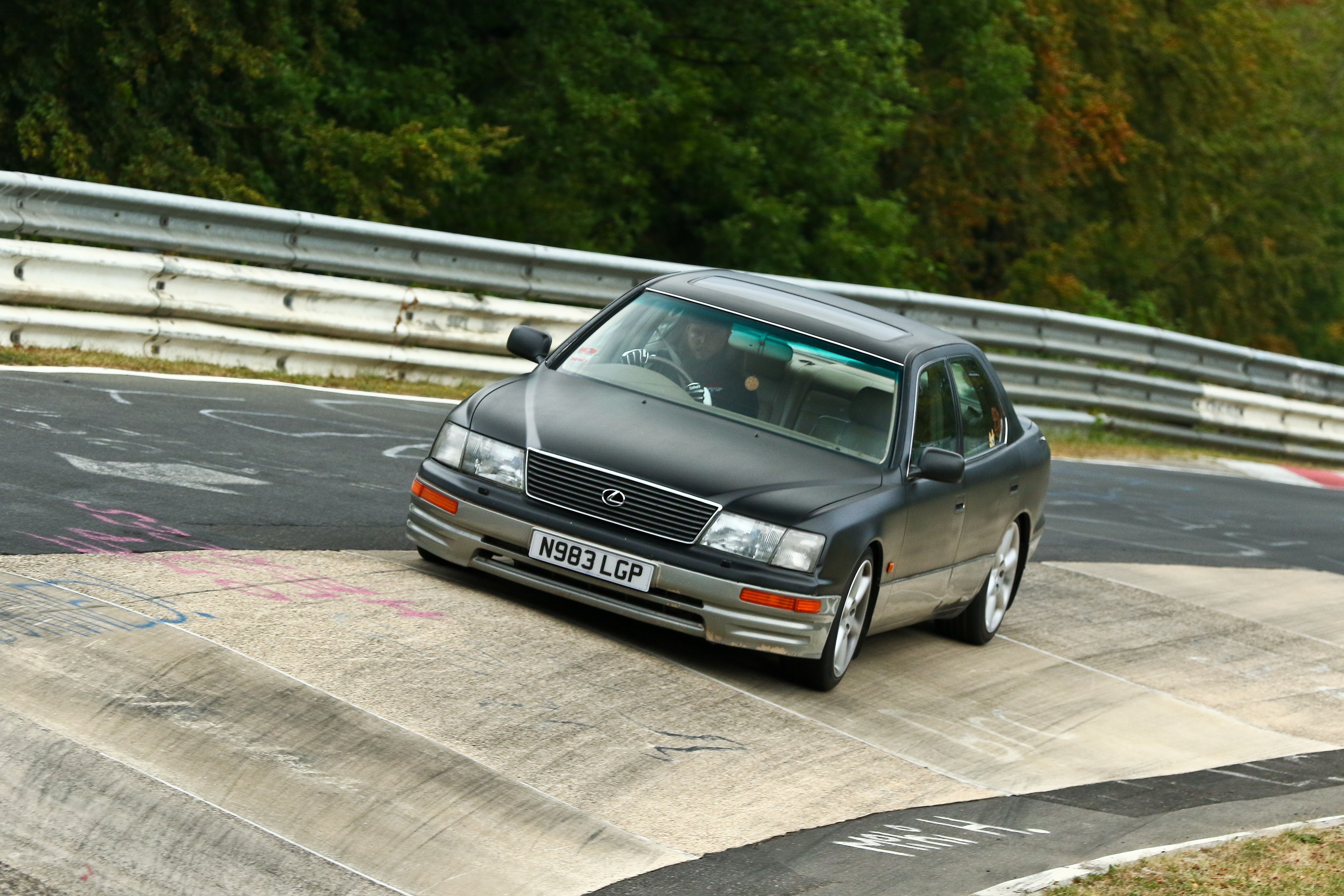 This year in le Clio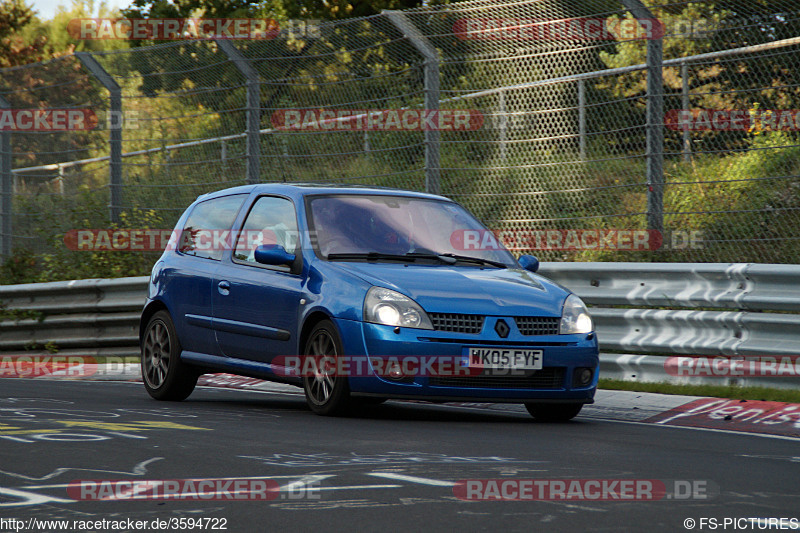 The car is back home now, and plans are already afoot to make it even better and take it on some more trackdays, although they're more likely to be in this country!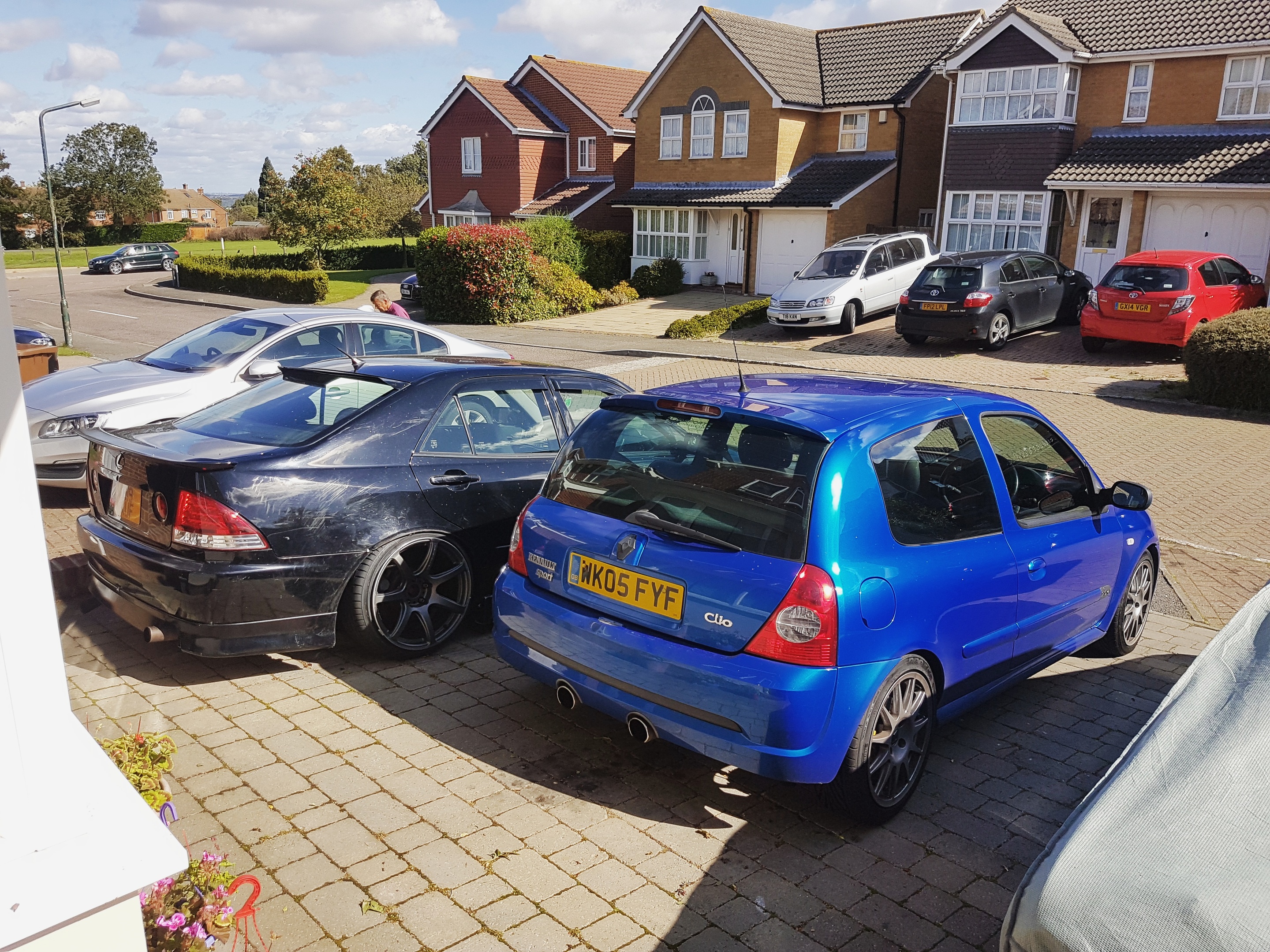 Current spec is as follows:
Arctic Blue 182 FF
78k miles
Momo 320mm wheel fitted
Driver side seat spacers removed
Yanoo stiff shift 1.0 with metal knob
Cup shocks
Cooksport 30mm springs
Purple polybush ARB bushes
Rear strut brace
Brembo Max HC grooved front discs
EBC Redstuff front pads
ATE Super Blue fluid
Braided brake lines front and rear
Powerflex black upper engine mount insert
Powerflex black dogbone bushes
KTR Induction kit
Scorpion RS192 (with blow at cat join of course)
Generic Alientech map with limiter set at 7500
Speedline Turinis
Toyo T1Rs all round
Future plans:
Fit evo 8 seats i have laying around
Brembo rear discs + pads
DS2500 front pads (Redstuff were shite)
Decat pipe (hopefully stop the blow)
Better tyres, probably AR1s or AD08Rs
Sorry for the essay, cheers for reading!
Alf