Hi All.
In my quest to get unwanted warning lights off the dash of my new track car, I have put in an Airbag ECU (had been removed by prev owner) and set about configuring it with CLIP to say that it is "without" all airbags.
Has been partially successful, but I have x4 faults still in the ECU which won't erase which are keeping the Airbag warning on .....
Drivers front airbag circuit 1 (CO)
Drivers front airbag circuit 2 (CO)
Passengers front airbag circuit 1 (CO)
Passengers front airbag circuit 2 (CO)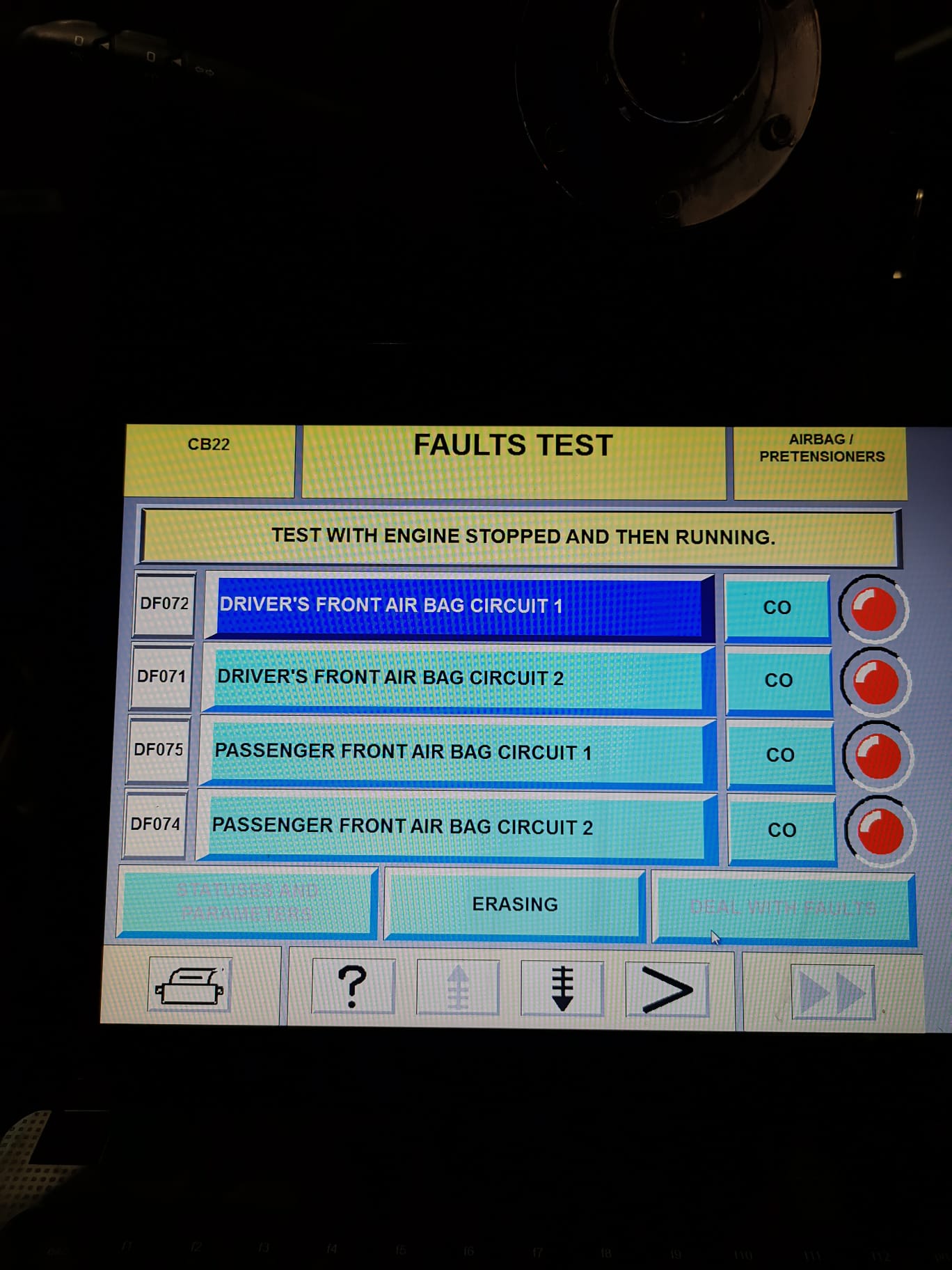 The CO indicates that they are all Open Circuit. The config shows that the ECU expects there to not be one plugged in.... so I'm a bit stumped. When I click into each fault individually it shows 7.9 ohms at the end of the line, but I have checked resistance across the pins in the ECU plug and it's definitely open circuit. Maybe the 7.9 is an expected value?
Anyone know if there is a specific process to follow? As I just did the following.....
Connected CLIP, IGN on.
Computer Test.
Multiplex Test.
Airbag/Pretensioners.
Read Configurations (to see what needed changing)
Configure (switched all relevant ones to "Without".
I noticed in another thread someone said something about locking/unlocking the ECU (but they were using RS Tuner rather than clip so not sure if that applies.
Thanks again everyone!!
Matt.