Hi all,
As I mentioned in an earlier thread somewhere, the seats on the wife's Clio has had repairs in a past life, presumably because of the original connectors going a bit naff. Looks like it was a quick solder and tape job.
Whilst it was al ok, it does mean removal of the seats was a bit of a faff, leaving me no choice but to cut through.
I was also stumped with the black connector with the red tab. I have made the mistake of attempting to remove said red tab, snapping it in the process.
I should write this down so that others know in advance. In order to disconnect this black one, you need something like thin, like a precision screwdriver, and wedge it in under the black tab, like so: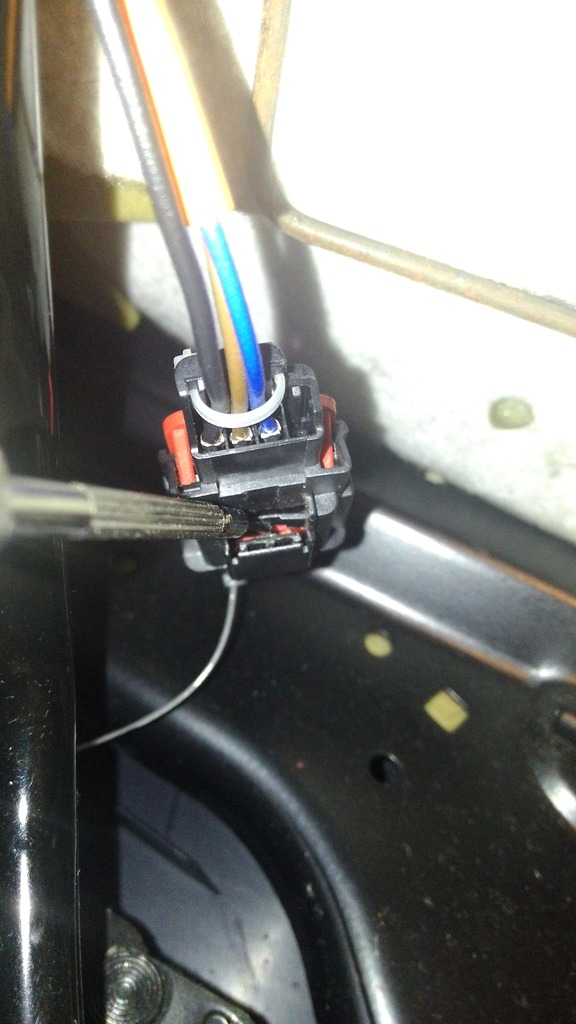 So it
lifts
the black tab rather than the usual intuition of pressing it down. This lifts up the locking tab and then the connectors should come apart.
This only became apparent once the car was off and was able to have much more room to do this, so unfortunately the wires have been cut, plus the red tab has snapped, so the connector is scrap.
Does anyone know if one can source one anywhere? I could then just place the existing crimped terminals into a new fresh connector housing block, but all I can fathom are "PBT-20GF" and "PBT-GF20" and "AMP" on the connectors. Google hasn't come up with anything.
For now, I've ordered some Mate n Lok connectors, a lot more simpler to connect and disconnect, not sure if they're anymore robust.