having sold my silver Ph1 due to having to use it everyday, I needed a new car, not really wanting to sell my Ph1 I thought why not get another? I know mad right!!
So here you go..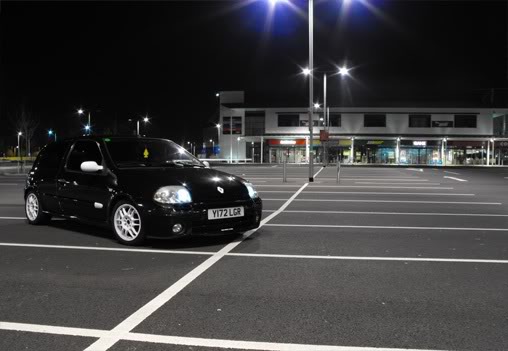 Bought it as bit of a project as it needs a bit of love to get it running mint.
Immediate problems that I was aware of when buying was.
*Brakes screeching
*Engine idling strange when cold
*Engine knocking against subframe when turning
*Maybe a small blow from the exhaust, but I'm unsure as of yet if it actually is.
So far I've fixed the brakes, I was told by the previous owner that the disc was cracked.
So popped in to see Ben at GodSpeed who sorted me out with a set of GodSpeed groved discs and a set of Bluestuff NDX pads
Straight home to fit and it became apparent what the noise was as soon as I removed the first caliper bolt. The caliper fell into my hand, there was only one bolt holding the caliper to the carrier.
next problem whilst fitting was the sliders in the carriers were siezed, Ben sorted me out with another pair that came from the clio that he was breaking.
So brakes all done, but I still want to bleed them as I'm unsure how old the fluid is.
Next up was to remove the tints on the windows, not really my thing and I want to try and "Clean" up the car.
so..Before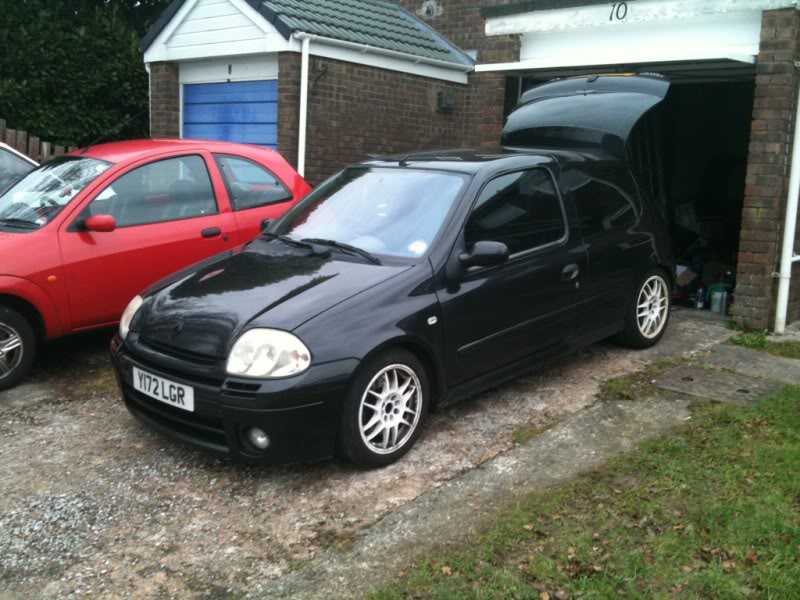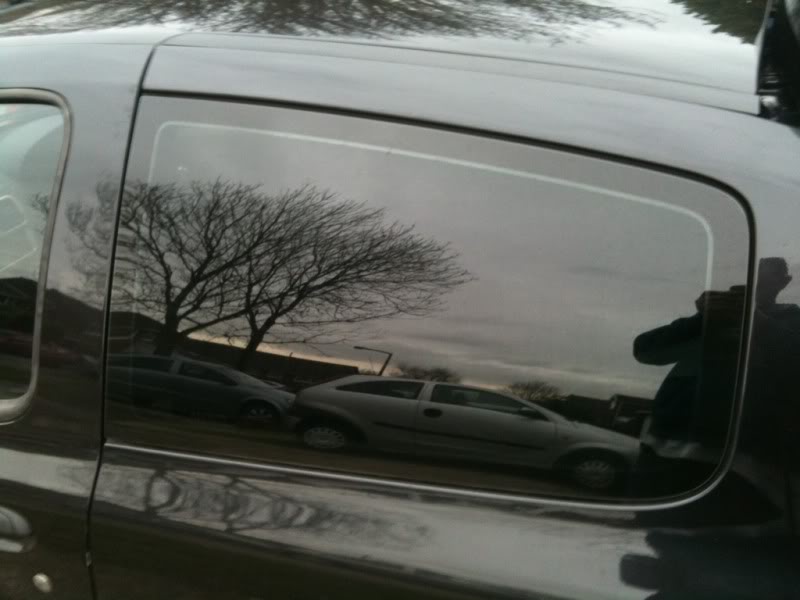 After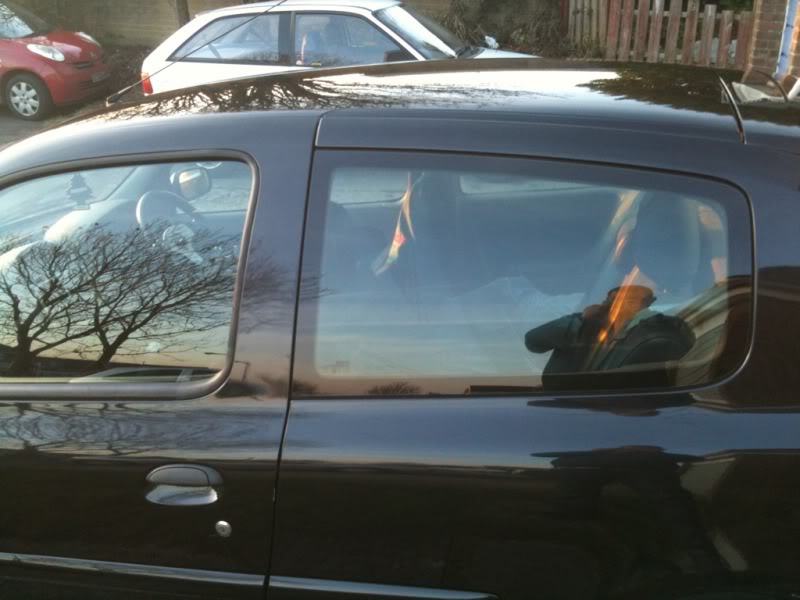 Next up then was to get rid of the white badges and mirrors
Primed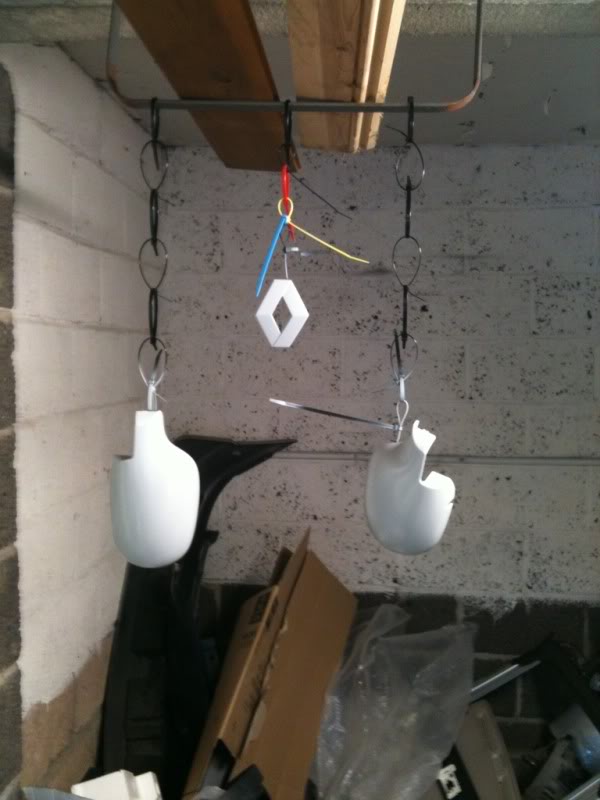 Base coat and laquered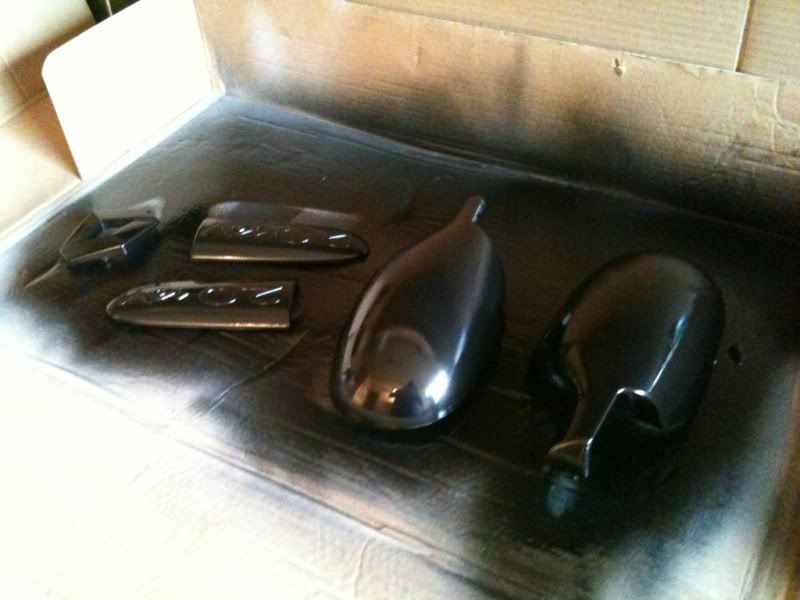 Next up then was to tackle the strange idle funny running of the car.
I had a brand new knock sensor with the car so fitted that, no difference.
Fitted a different Air temp sensor no difference. I'm still awaiting my new Lambda sensor hopefully that will sort it otherwise I'm going to have to get it diagnosed somewhere.
This brings me up to yesterday.
During the week I gave Matt a call and asked him to paint my wheels and mirror caps (I'm quite possibly the worst painter in the world!) so friday night I dropped the car off to him ready to get the wheels done yesterday and here are the results..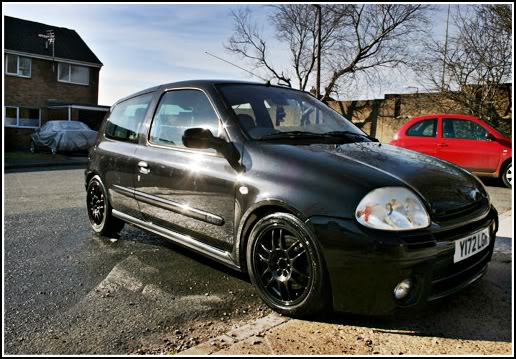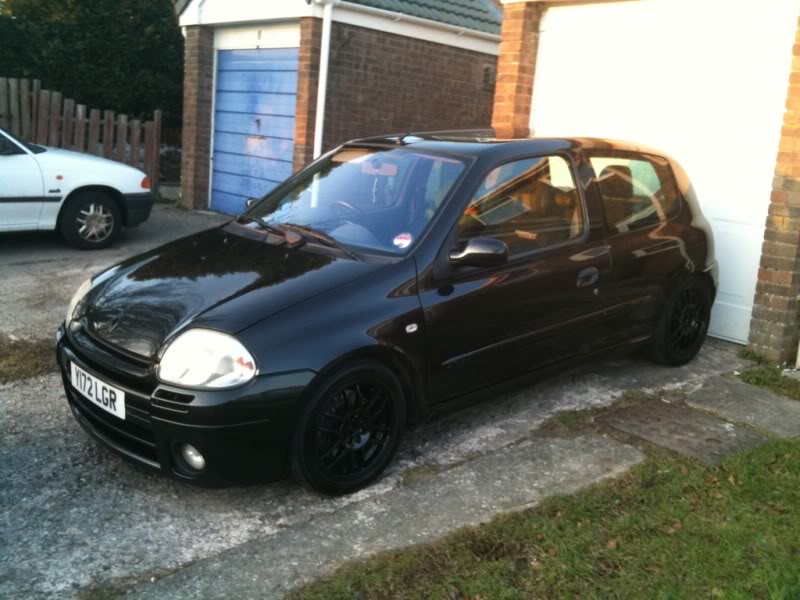 Never done the "Black on black" Before and really liked the look of it, love them very impressed by Matt's work! I'm going to have to stock up on tyre shine!
So I'm still to sort the engine out but that should be sorted soon.
Few things I want to do in the near future.
*Ph2 rear lights
*Ph2 bootlid (Have one in the garage)
*Backbox chopped for a diesel style pipe
*New bumper without an exhaust cutout (Also in the garage)
*Sort out my headlights they need polishing or something to get rid of the manky colour they have turned
comments welcome!