So - my car was hit a few weeks ago while parked, Range Rover reversed down the side of my car and turned into my front wheel (so his rear wheel hit my front wheel).
Initially I though just a few scratches to the wing however when trying to move the car I soon discovered the steering wheel was pissed by about half a turn...
This would be the cause of that: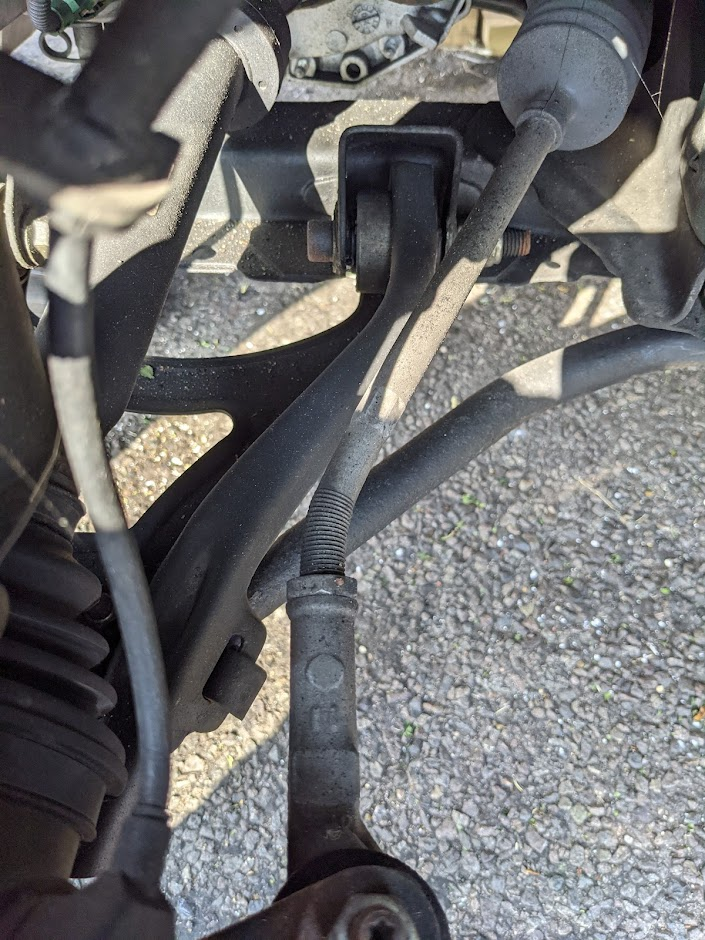 Ok so on with yet another new Renault tie bar and track rod end: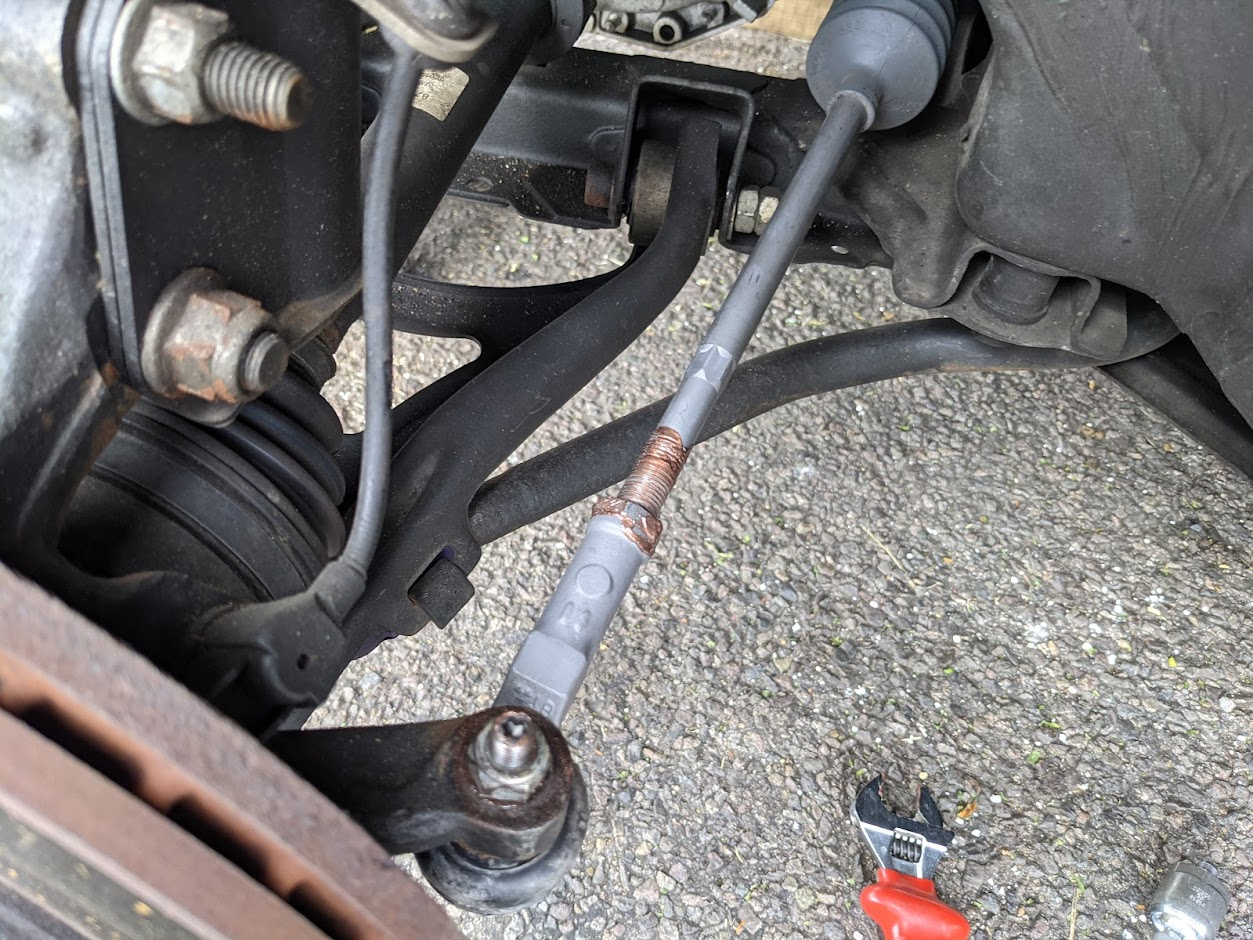 Another drive round the block and naturally wheel is still pissed - no worries, I'll just adjust the new tie rod length until the wheel is straight again - tracking done recently and before hit car drove dead straight with wheel in the correct position.
Adjusted tracking and can get wheel nearly straight but car pulls badly to the left....
Bit hard to tell from this shot but this is the good side (not hit) - visible negative camber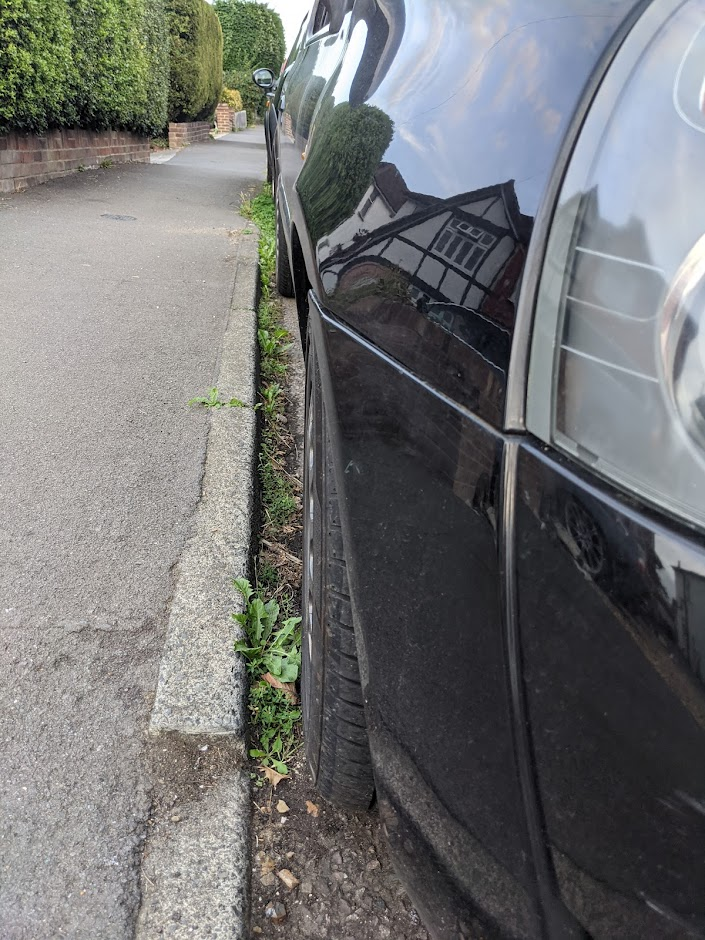 This is bad side: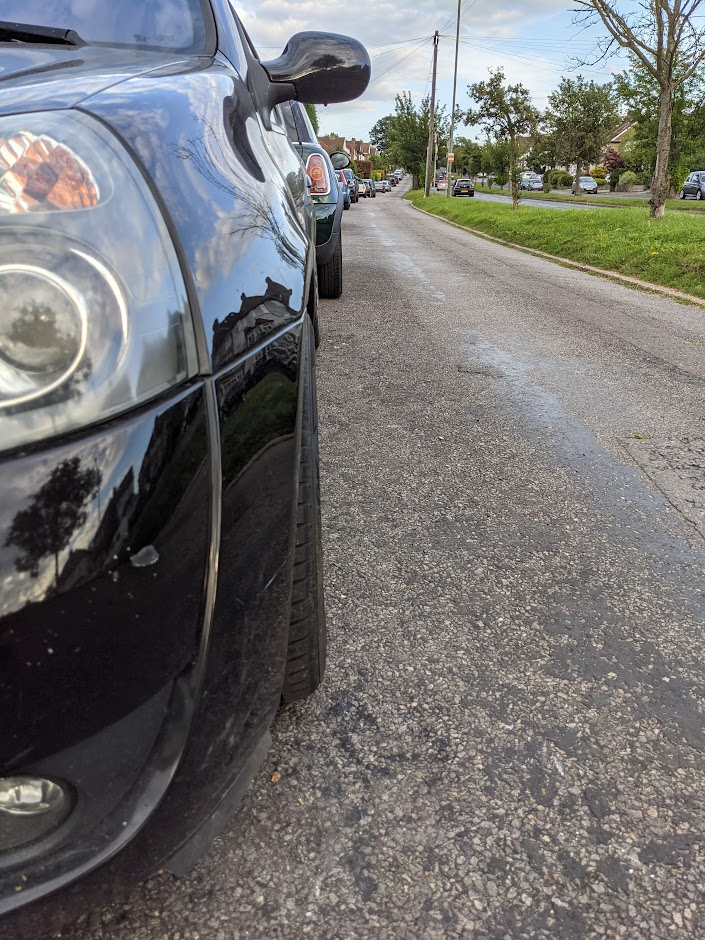 Doesn't look like positive camber but much less negative, the top of the tyre is now flush with the arch while other side the top of the wheel is tucked in by maybe 5/10mm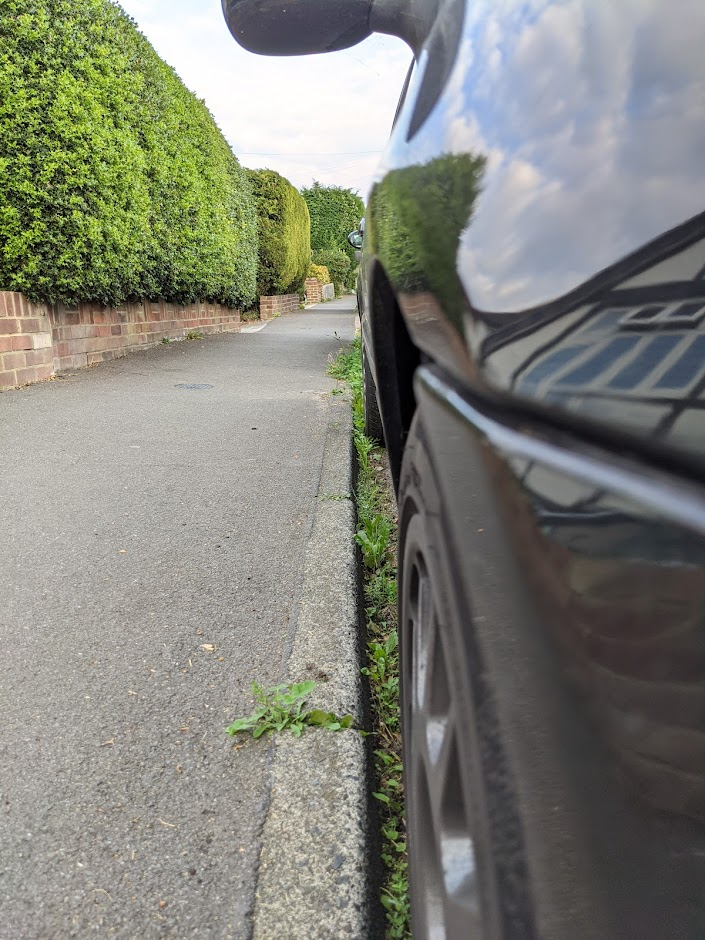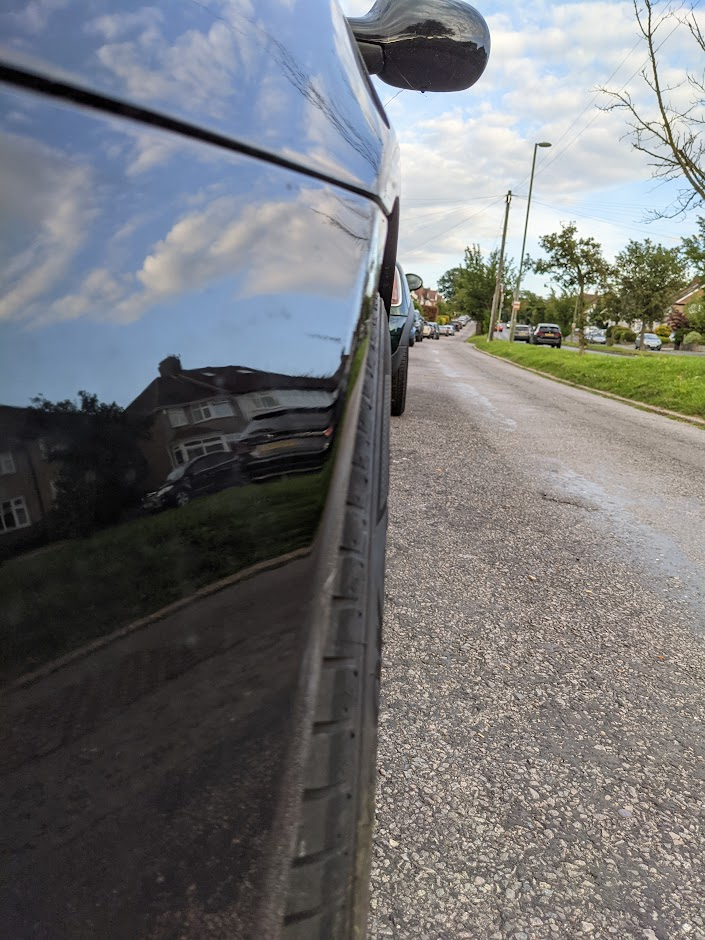 Question is... what else has bent. Im guessing this will be similar damage to sliding into a kerb, is the lower arm the next weakest component, I guess it could have bent lower arm, strut or subframe... hoping its lower arm but its not visibly bent.
So if anyone has done similar damage could you tell me what was bent, hoping the answer will be that strut/subframe never bend etcetc.
Cheers