When Renault launched the Clio Raider in the UK, they used my 5GTT Raider for a
feature in Auto Express magazine
: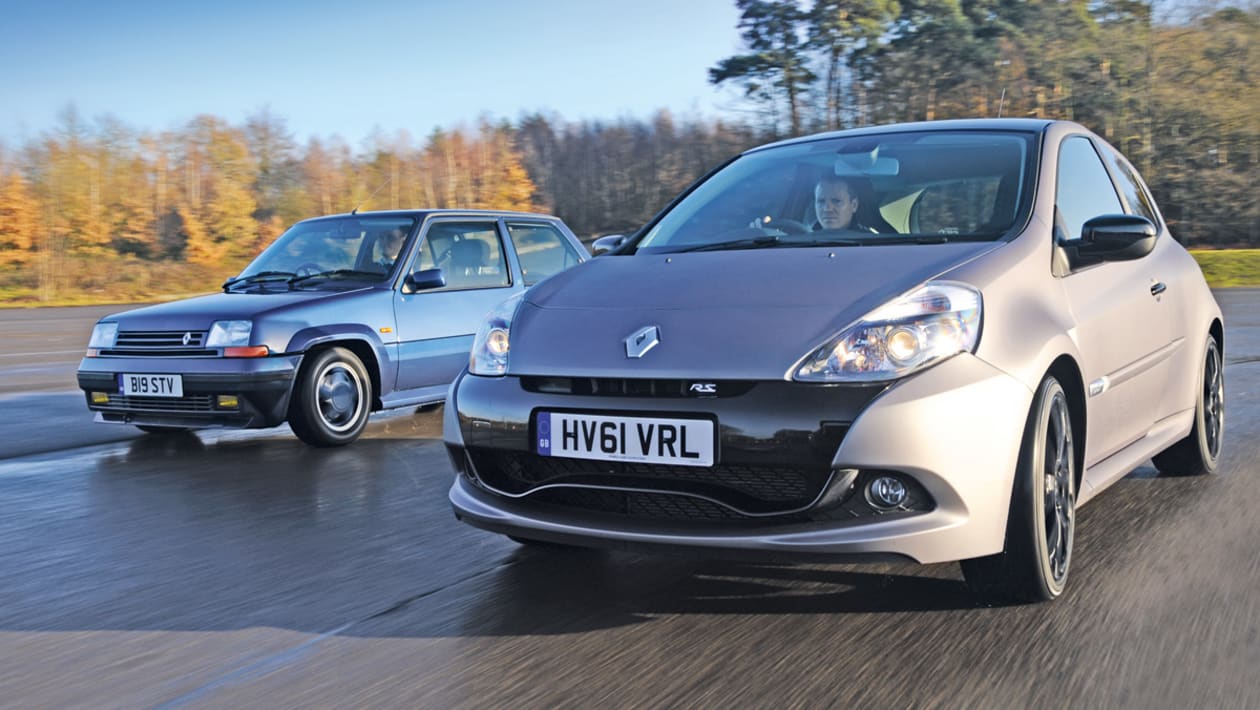 And since then, I had a secret hankering to own a Clio Raider one day and complete my collection of Raiders.... but given the original planned run of 50 Cars in the UK, I figured my chances would be slim to none..
As many of you know, the 50 only turned out to be 28 Clio Raiders for the UKso they remain the most limited, of limited editions in the UK AFAIK.
So a week ago I saw an advert pop up on Facebay for a Red Clio Raider, for what I thought was the right money... I was on it like Sonic!! I NEVER thought I would own a Red car (I've always hated them) but something about this car just flipped a switch in me, and I liked the look of it.
One owner for all its life, fully serviced and MOT'd at Toomey Renault in Southend, everything present & correct.. Within an hour of making contact with the chap, a deal was hashed out, and deposit paid.
Bank Holiday Monday (3rd May) 2021 my best man I drove down to Southend in the RB Clio 182 Cup, and drove back with this: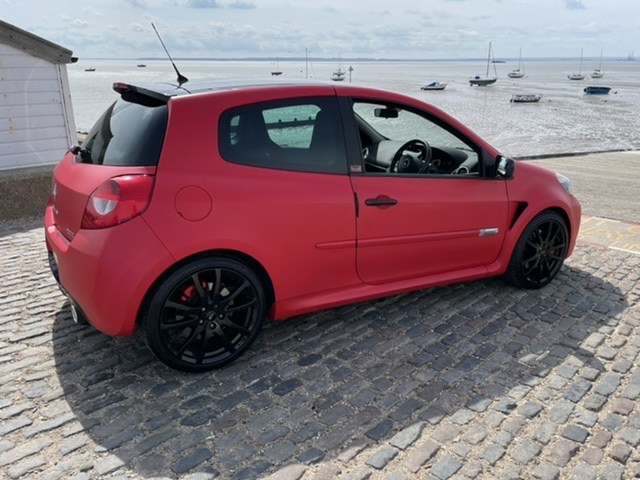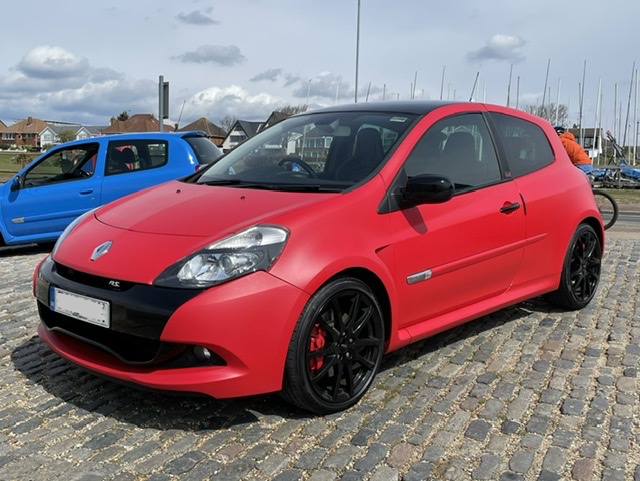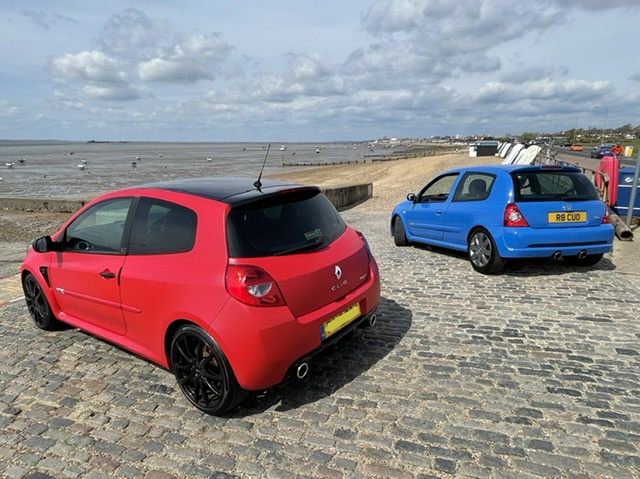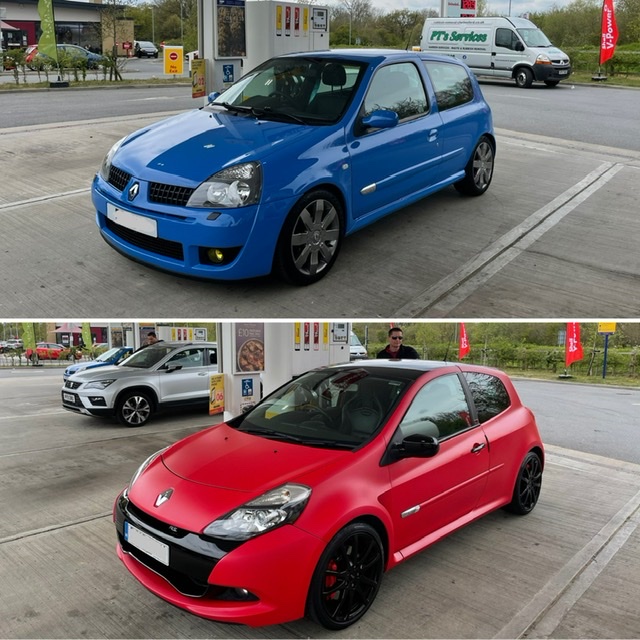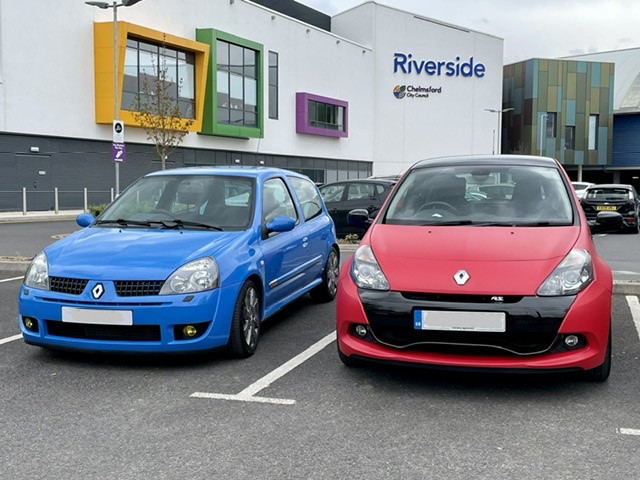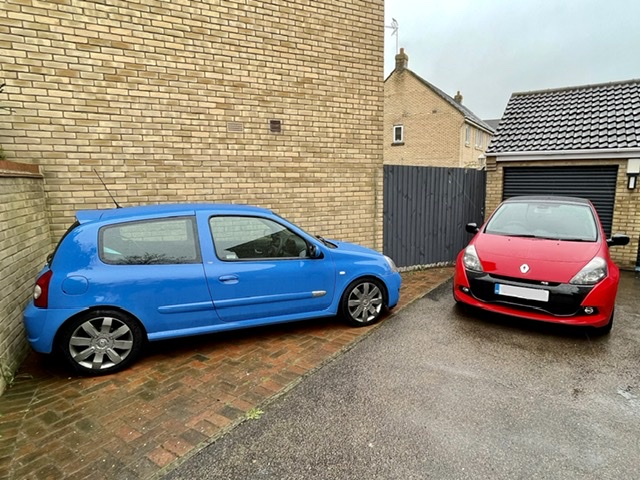 I've not yet introduced the two Raiders to each other... but couldn't resist hashing a quick photo together: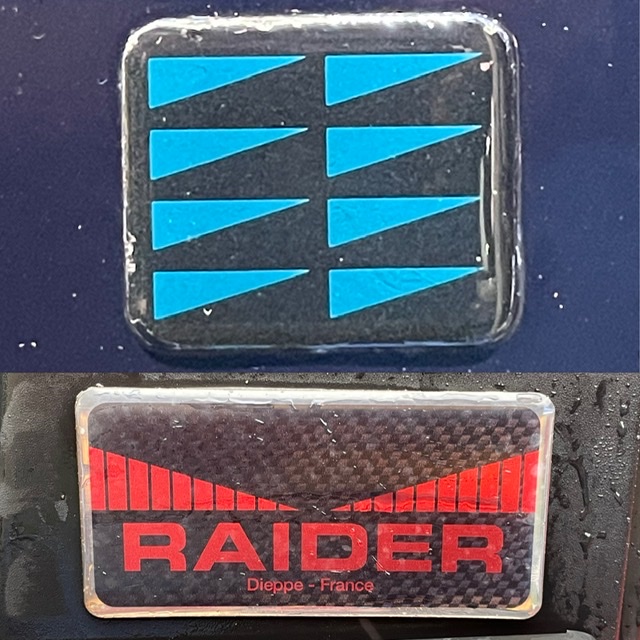 So what's my plan with it..?
Just clean it up and enjoy it.
Oh and to answer many of the questions I read in other posts:
Its number 14
I'm yet to see it look pink
Yes I know it's no different to another Clio 200 and I could have saved some cash... but the fact it's a Raider is important to me from the link to my 5.
Last edited: