I'm fan of Apple CarPlay and use it in all my cars, (typically straight off the iPhone), but was struggling with my Clio 182 and a Pioneer head unit that was most definitely a halfway house….
Looking around I found some single DIN head units were available, but they were either large motorised or stationary screens that covered some of the buttons on the centre console, and we're either flippin or bl**dy expensive!!!
What I needed, was a Single DIN Apple CarPlay screen…?? 🤔Well after a bit of head scratching, I've achieve this: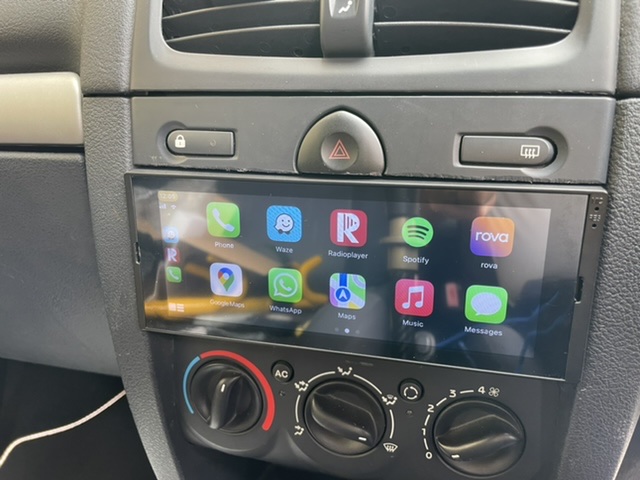 Thought I would share this little guide, if anyone else wanted a go..?
I found this Single DIN head-unit available from
AudioTechDirect
: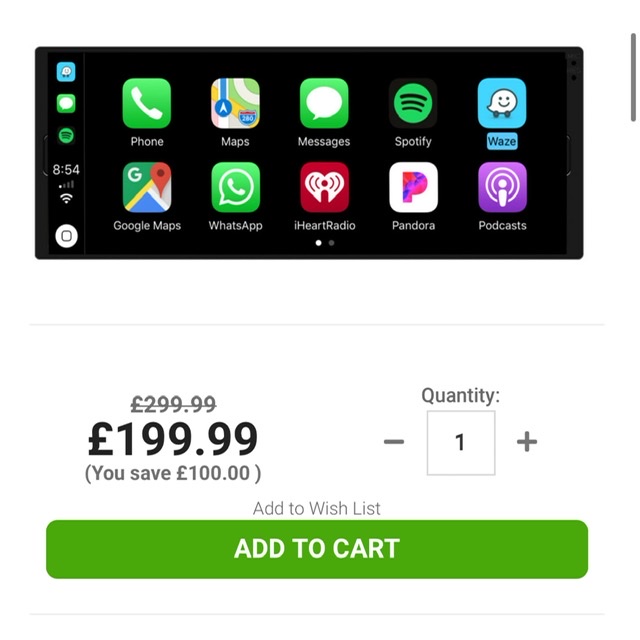 And it appeared to be everything I wanted… for a reasonable-ish £200?
When it arrived, I offered it up, and saw that the display was larger than the regular Single DIN, so it would not fit into the existing hole: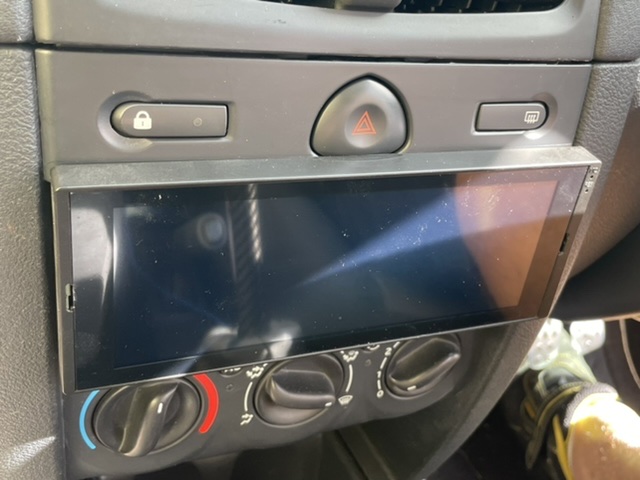 The unit actually comes with 2 mounting positions, and you could mount it like this, but I wanted it to be a little more seamless, so wondered how I could push it further back, into the dash?
Knowing that fitting it would involve some cutting, I ordered a used hazzard switch panel from eBay for £6, off a breaker, so I can always revert back to OE.
I then scribed a line on the used hazard panel, using the top of the Head-Unit as a guide: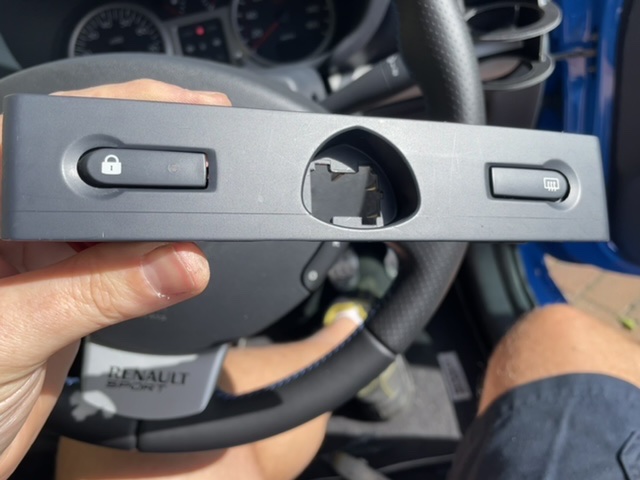 I then lined up a metal rule as a straight edge, and some blue roll to stop the face of the hazard panel from getting marked, and held the lot in a vice: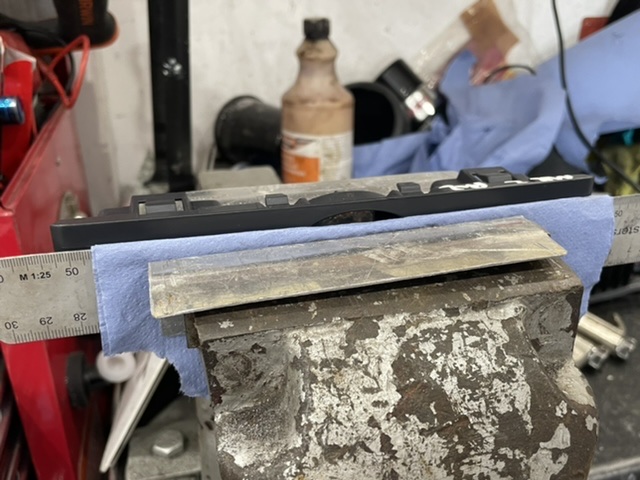 I then used a vibrating Multi-Tool cutter with a wide blade, to cut off the bit of the hazard panel I wanted: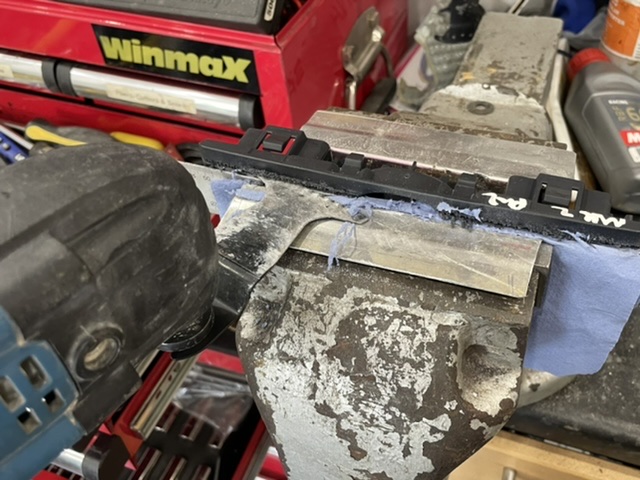 The first cut was actually great, and came out nice and straight, but I then needed to gently cut back the rest of the material at 90 degrees to the original cut, to end up with something like this: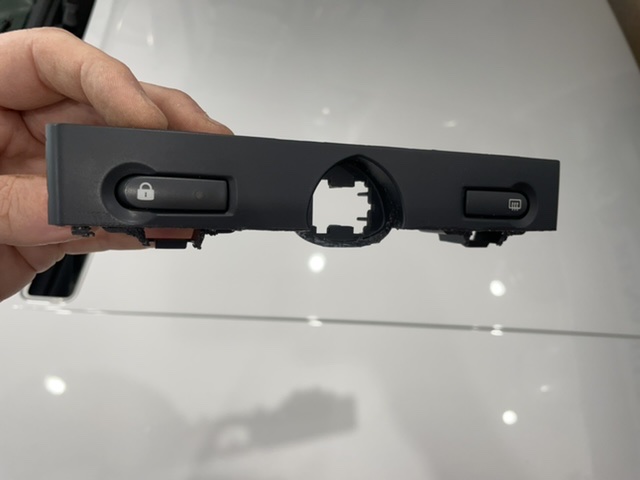 I then needed to cut the hazard button as well: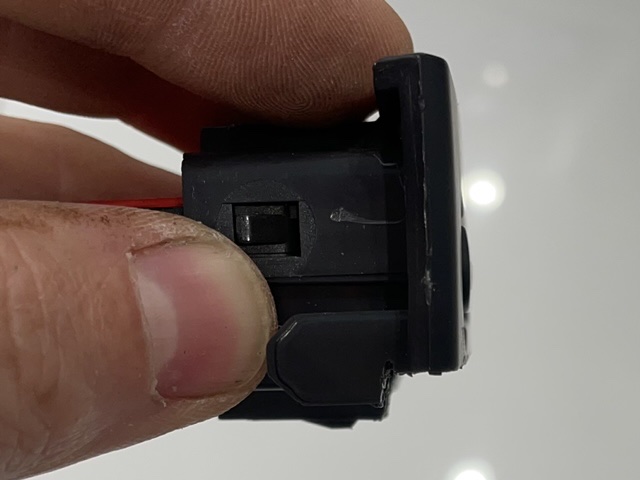 Now the hazard panel and switch was cut, I could mount the cage into the dashboard. But I realised that the cage was a little taller than the OE DIN size, so I needed to give it a little shave with the Multi-Tool: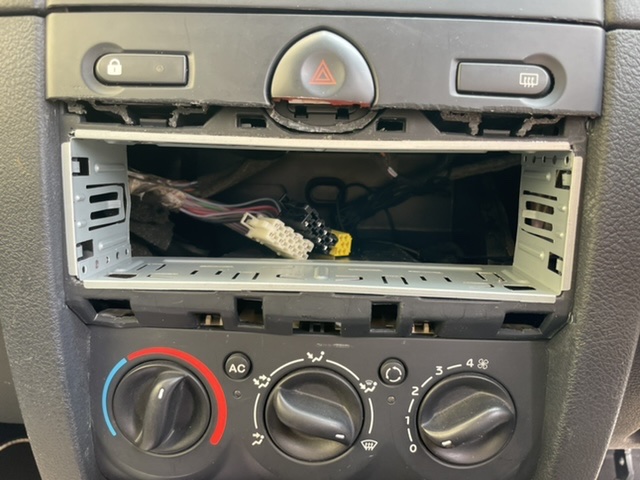 As you can see, I also removed the bottom piece of trim from the centre console as well.
It then slipped in a treat: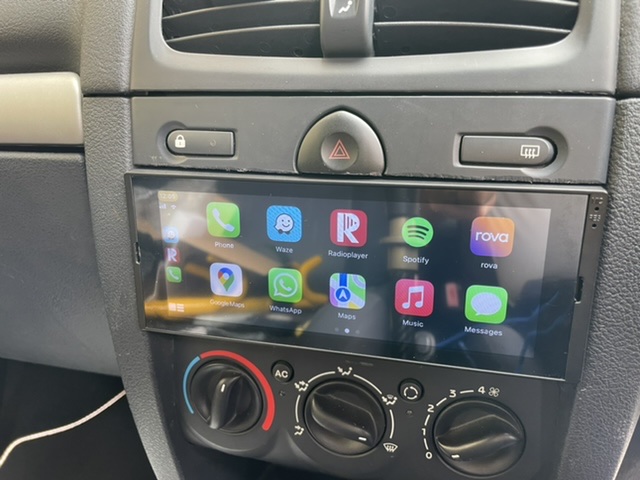 Using an Audioleads adapter, I also managed to get the steering wheel remote control to work, so I could turn the volume up & down: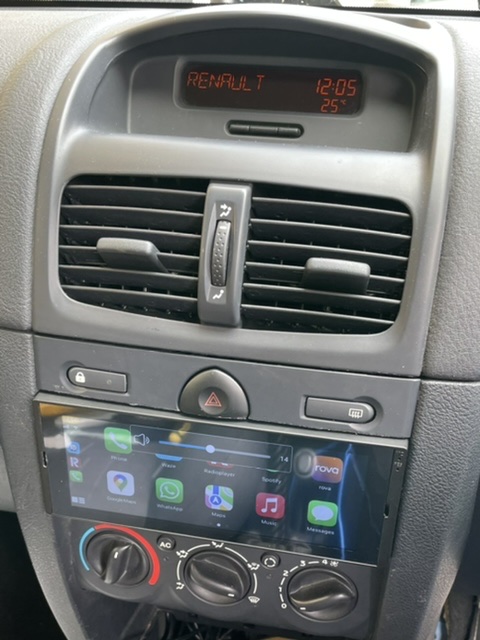 So having had the unit in the car for a couple of days, I've got some feedback I'd like to share with you all to give you the inside track:
PRO's
Apple CarPlay works great, when it's plugged in and gives you the full seem less integration from your mobile phone to the screen, Waze, Spotify, Google Maps, all work great!
If your phone dies, it's got a built in Navigation, Radio etc Apps which mean you can get some entertainment thru the device.
It's a cheap way to get a proper Apple CarPlay system into a Clio 1*2
CON's
It's an android operating system which is a bit clunky, and uses an app to power the Apple CarPlay system, so every time you turn it on, you need to go thru the Android boot up screens.
The Radio within the unit, is only an FM unit, and has no RDS system, so it doesn't tell you the station you're listening to.
Adjusting the volume for the passenger is not easy, as you have to swipe down from the top of the unit, and then adjust.
The icons within the Android OS are REALLY SMALL and impossible to navigate if you're driving